Date Published: 22/03/2022
Solar parking space the most cost-effective dual function for public and private car parks Ecosolar
The best way to make the most of the existing space in your home is with a solar car parking space – solar panels on a pergola over your car
Car park, whether public or private, are everywhere and always in demand. Take a shopping centre, for example. Being able to park your car close to the store offers an added value when it comes to meeting the need of customers. Until relatively recently, these large areas were used exclusively for parking and for no other purpose. But what if we find a second use for these car parks?
What is a solar car park?
Possibly the most interesting option for making the large parking spaces more profitable is to take advantage of the roof area, which normally just provides shade for the vehicles, and install solar panels. This converts it into what we call a 'solar car park'.
What are the advantages of solar car parks?
These installations are perfect because in most cases there are no elements that block the sun's rays, so the production capacity of the panels is optimal. In addition, there is a large roof area, which allows the installation of a large number of solar panels. All of this combined can provide a huge amount of energy, which can considerably reduce electricity costs whether for a private company or for individuals with a photovoltaic installation in their home.
Another of the benefits that solar car parks can provide is being able to install electric vehicle charging points in certain parking spaces, which would actually provide a third use for parking spaces. Not only do they provide shaded parking, but the vehicles can also be recharged using the energy generated by the solar panels – a totally sustainable and beneficial energy circle for all parties.
As you can see, the solar car park is the most cost-effective solution for optimising space, fulfilling several functions at the same time. Offering a service adapted to the needs of both the company and the clients.
Solar car parks for private individuals
Installing a solar panel on top of your parking space is a perfect option to make the most of your available space at home. On many occasions, the roofs of homes may not be prepared for the direct installation of solar panels, either because they do not have the correct orientation or because they can't withstand the extra weight of the solar panels. In these cases, installing solar pergolas is the best option to optimise the energy generation system. At the same time, this also creates a shaded space to keep the car under, making the house much more functional.
If, as a homeowner, you were already thinking of putting in a pergola for your porch or as a cover for the car, thinking about putting in a special solar roof is even more interesting option as it can reduce the costs that would be involved in carrying out both of these projects separately. By unifying the pergola structure with the installation of solar panels, we solve two problems with one solar solution.
Address
El Bull 8, Partida del Belich, Monovar (03640) Alicante
Tel: 966 318 044
Mobile: 677 787 384

Ecosolarspain is your first stop for clean energy and solar power installations in Spain
Ecosolarspain is an independent solar energy installation company based in Monóvar, Alicante with over 15 years professional experience on the Costa Blanca and further afield.
The company provides alternative solar energy solutions to power your home or business and its large selection of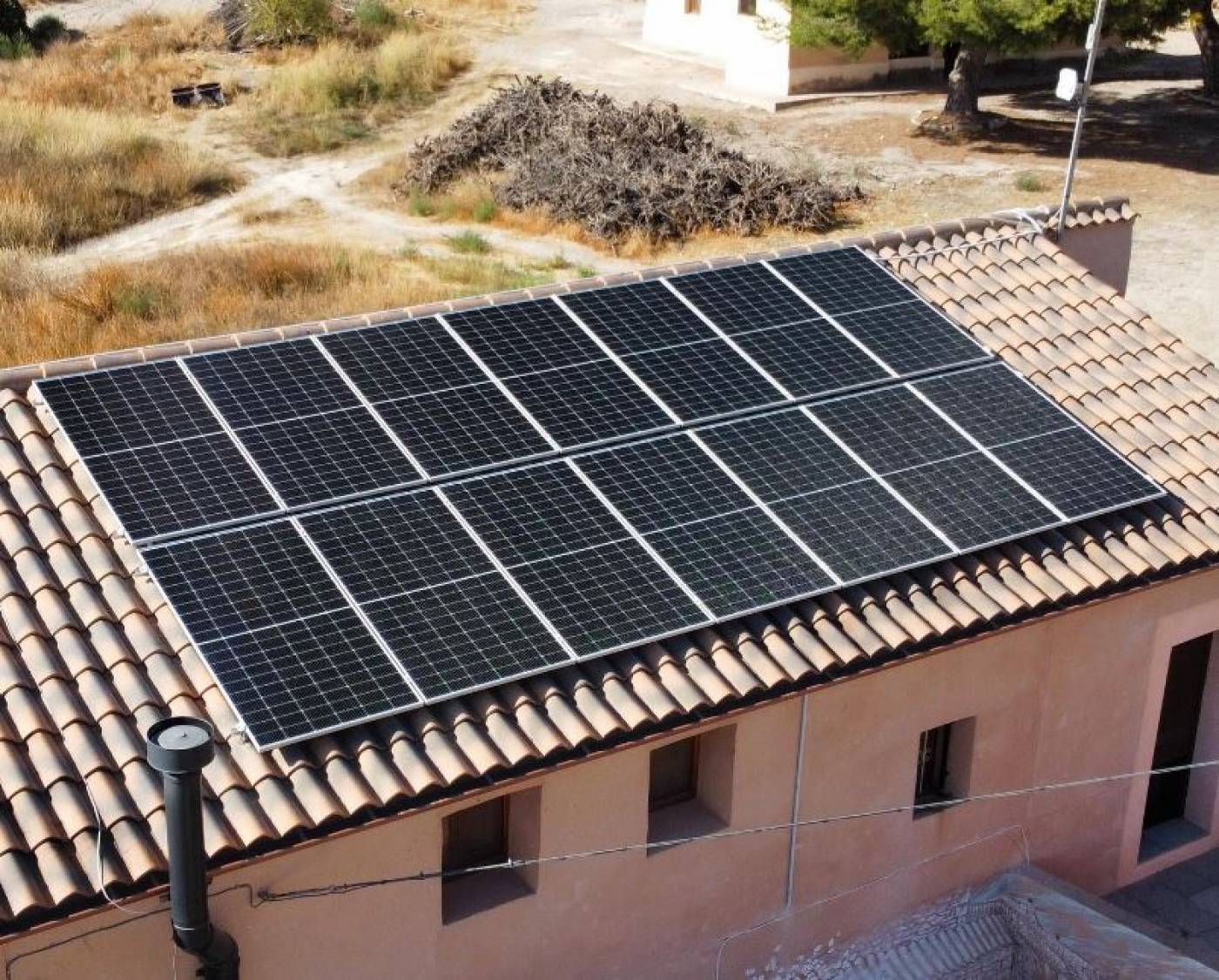 solar products combined with professional solar installation services make for the complete solar package.
Spanish registered and certified, Ecosolarspain is totally dedicated to renewable energy and specialises in the market's leading Solar Panels, Batteries, Inverter Chargers, residential and commercial Off-Grid, and On-Grid solar energy systems.
Ecosolarspain has installed 43,000 solar panels since it was founded in 2007, at almost 2,700 homes and commercial properties, providing 90,000 kilowatts of power.
Installations cover all types of thermal solar hot water systems, ideal for domestic hot water, swimming pools, or split systems that will do both, and full central heating systems.
And the company prides itself on providing guidance and support to ensure clients reap the maximum
benefits that solar energy has to offer. Ecosolarspain installs to a standard and not a price, using the best available products on the market, which gives the firm and edge, and, in addition, guarantees a lifetime solar power single point of contact and accountability.
The firm's professionalism, excellent after sales service, free delivery on purchases of 500 euros or more and price promise have established Ecosolarspain as a leading provider of solar energy installations on the Costa Blanca and neighbouring regions.
Contact Murcia Today: Editorial 966 260 896 / Office 968 018 268