The Daily Mail claims youll NEVER want to eat a bag of salad from these fields again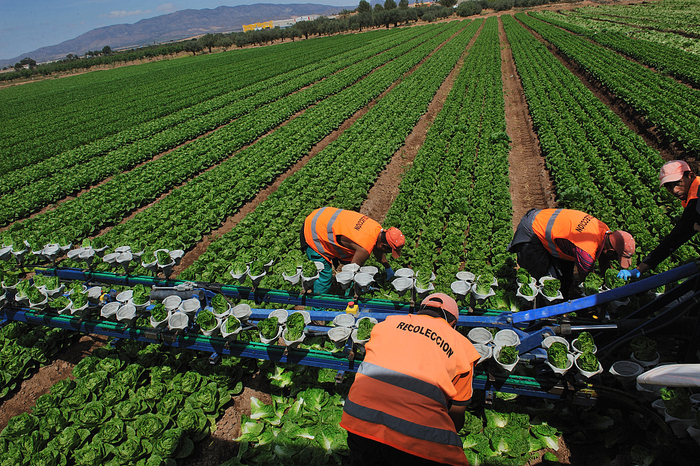 The week in Murcia began with the educational authorities opening the period for those with children to secure places for their offspring in the region's schools for the 2015-6 school year. This year the programme of bi-lingual education continues to expand and by the autumn, 251 Murcian primary schools will offer some of their classes in English to students. The aim is to increase the linguistic skills of youngsters growing up in an area of Spain for which tourism is an important industry, giving them a skill which will greatly increase their chances of finding work when they reach employable age.
Some residents of the region, however, could do with a little education straight away: rule number one when stealing oversized batteries which are destined for submarines belonging to the Spanish Navy is not to load too many on a truck after a rainstorm as it's considerably easier for police to collar the thieves when the truck has sunk into the mud and a crane is required to pull it out….
It's also advisable to steal loads which can easily be fenced, so if anyone spots two fifteen metre long heat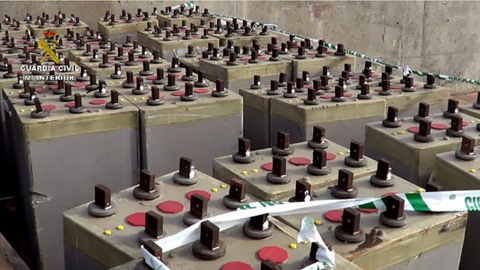 exchangers at the bootfair on Sunday, Repsol and the Guardia Civil would be delighted to hear from you. They´re already delighted with the week's haul after a distinctive smell in the streets of Mula emitting from a ventilation pipe revealed that sizeable block of marijuana was the reason for increased electricity surges in the area and with collaring agriculturalists illegally reproducing patented fruit trees by the thousand.
A lot of the action has been out of doors this week now the wind has finally dropped as the birds and bees of the region perk up and enter a period of reproductive frenzy. This means bees are starting to swarm, so if a buzzing cloud decides to take up residence in your overhang, then call the Totana Protection Civil bee-busters who will hoover them up and encourage them to find a new home somewhere else. Whatever you do, don´t kill them: bees are a protected species and the agriculturalists need every bee they can get to pollinate the crops and wage war on the agricultural chemicals which are killing so many of these valuable pollinators every year.
Agriculture has put Murcia on the map for all the wrong reasons this week as Channel 4 decided to re-work a tired old theme it's visited before and re-make its "Almería immigrants living a live of slavery documentary" but targeting Murcia instead. Having settled on a Fuente Álamo company known to supply major British chain stores, they re-worked the format of their old documentary and inserted new images and interviews, accusing a major supplier to the UK of using "an army of modern-day slaves" to cultivate crops destined for UK consumers.
The core issue is the use of employment agencies to provide labourers for agricultural work, the normal means by which agricultural workers are contracted when required, but instead of investigating the agency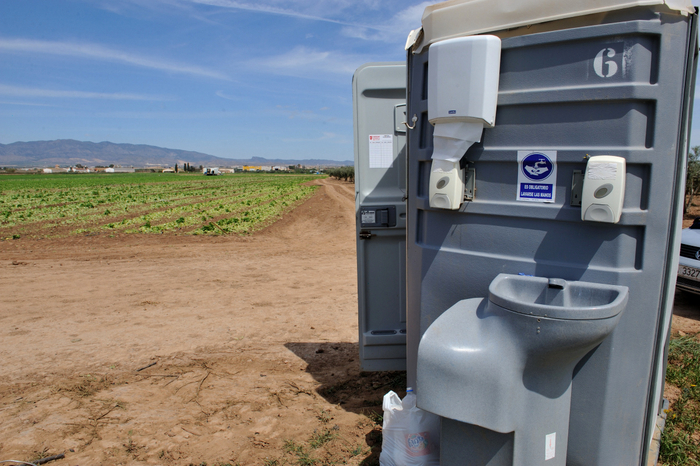 which supplied the workers, Channel 4 blurred the subjects of illegal immigration, working conditions, transport of workers, use of legal and willing immigrant labour, the normal working conditions of agricultural labourers and social issues to present a programme which seemed to do little more than set out to destroy the credibility of a reputable agricultural producer.
The Daily Mail was obviously in on the act as it produced a sensationalist article on the same day as the programme was screened, and showed that it, too, had become confused by the point of the programme as it used the same material to come up with an article which openly accused the company involved of unsanitary conditions in the fields and attacked a Fuente Álamo company using illustrations of agricultural exploitations in Almería. One of the key witnesses pointing the finger said, "For the toilet you have to go in the bushes. What is there to clean yourself? For these courgettes to reach England, there are workers who have suffered a lot."
Which is even more confusing for the company involved as it doesn´t even grow courgettes, has portaloos and hand washing facilities for employees in scrupulously clean fields where there's hardly a bush to be seen for miles around, and has no employment records from the employment agency for the individual who claimed she was made ill working in their fields. Bizarre. Have a look at the photographs taken by our Ed, who was collared while attempting to furtively photograph a portaloo on the edge of a lettuce field and was given free access on the spot to a scrupulously clean operation by a company which had nothing to hide.
Elsewhere the Mediterranean coastal beaches were plastered with jellyfish blown in by strong winds. The shoal was so dense that Mazarrón fishermen actually reported the frothy mass out at sea to the 112 services thinking it was a chemical spill of some sort. As soon as the wind dropped, in went the beach scrapers and the whole lot was gone almost before it had arrived.
Readers will be able to tell that the regional media have spent most of the week talking politics and little else of importance happened as a car colliding with a cow on the motorway in Lorca made the news, as did the re-opening of the Calblanque park information centre and the success of using a sprinkler system under the water to dissipate salty discharges back out at sea as part of the desalination process in the San Pedro del Pinatar plant.
The only other local news of note was the miserable air traffic stats, which showed yet again that insufficient commitment is being made to maintain winter routes in Murcia, leaving no alternative for travellers other than to use Alicante airport instead. There are flights coming to Murcia, but not enough, and until the tourism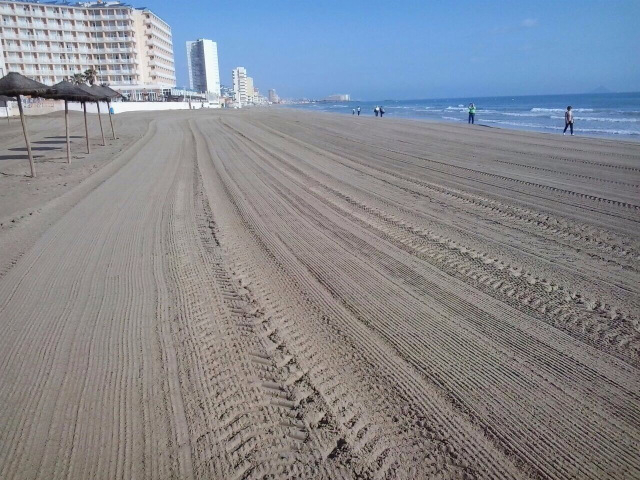 board decides that consecutive months of figures showing an 80% decrease in traffic from seven years ago is a situation which maybe somebody ought to address, given that each tourist coming into Murcia spends around 1,000 euros in Murcian businesses while they're here, then Alicante businesses continue to rub their hands with glee and count their profits. Maybe they might take note of the fact that San Javier has processed less than 4% of the volume of passengers which have gone through Alicante so far this year.
Buy hey, good news, at least the cost of living keeps going down in Murcia as well!
Murcia Whats on
Lots of activities over the weekend, and for those who will inevitably email and complain that you haven´t been given enough notice: all of the events are posted as far in advance as possible and are listed in date order, so scroll down the page on the What's on section to see forthcoming events. In order to keep page load times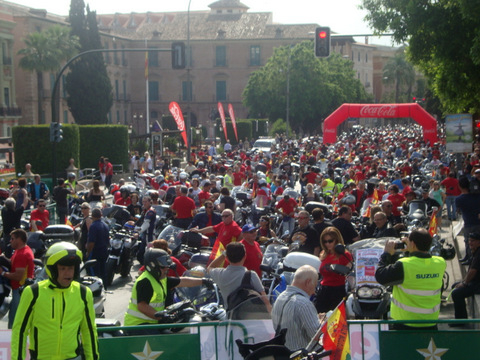 speedy, only 15 events load on a page, so it is necessary to click onto the next page to see further ahead. Alternatively, use the Events Diary facility in the header bar to search by a specific date, or use the subject headings listed on the right hand side to search by type of event or area. If you want to be really local, use the town listing which is accessed via the map box at the bottom of every page to see what's on in only your local town.
This weekend there are lots of lovely artisan goodies on offer, with Abanilla holding a Mediaeval market, a big Baroque market in Mula all over the weekend, Caravaca de la Cruz, San Pedro del Pinatar and Alhama de Murcia all offering artisan markets on Sunday as well.
Totana has its Art in the Plaza event with open air painting competition and lots going on and Roda also hosts the San Javier open air painting competition. Lots to choose from and lots more coming up next week: at the moment we have 161 events listed for your entertainment, many of them free.
There's loads of sporting activity for runners and cyclists and still time for bikers to join in with the massive Ruta de la Vida on Sunday in which thousands of bikers will ride from Murcia to Cehegín together. If you've got a bike, give it a brush-up and join in.
Spanish National news
Air traffic stats in Murcia may have been a bit grim but the picture nationally is very positive, with numbers of tourists up, and airports really busy. This is a good indicator for the summer to come and already different types of tourism are changing the type of tourist visiting Spain: the Hindu Holi festival for example, is starting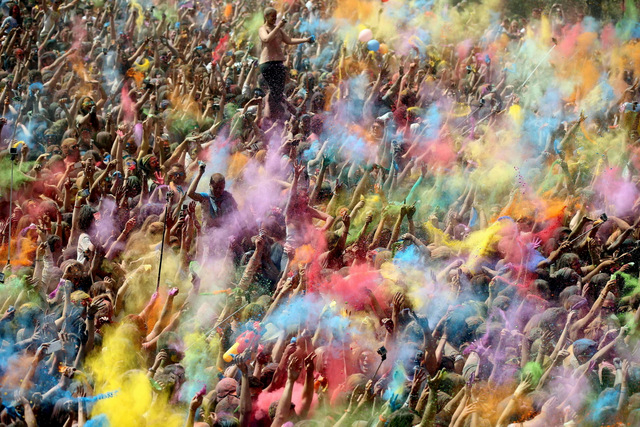 to attract large numbers of participants in Madrid and Barcelona, while others look to airshows to bring in the visitors this summer.
Politics has continued to dominate as the nation prepares for the polls: don't forget that you have until the 20th April to register if you want to vote from here. It's important to only use the official government site and not give your personal details to scam sites purporting to help you register your vote, which are only interested in harvesting your data, so be careful. Also read the warning issued by the Spanish police who are concerned about a large number of scam emails purporting to be from Correos. Don´t open them, they're not from Correos and carry a nasty virus, so delete them.
The big political story this week shocked the political system as police arrested Rodrigo Rato who held top level posts in the PP national government as vice-president under Aznar, Managing Director of the IMF and President of Bankia.
Allegations against him include tax fraud, money laundering and enriching himself through a complex network of companies in different countries. It's a major blow to the reigning party and yet again, damages the image of Spain abroad. One man waiting patiently in the wings is Pablo Iglesias, who this week played one of his own pawns by presenting the King with a box set of "Game of Thrones." It seems a disrespectful and peculiar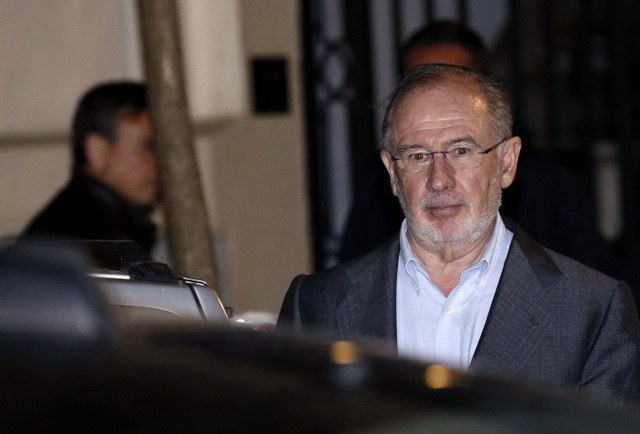 gesture to make, but there is a very good reason why he did this, which is explained fully in the article about the subject.
Another political story was the watered-down abortion bill which was pushed through Parliament this week, albeit with a few stray votes due to a rebellion by some PP delegates. However, the situation was helped by the PSOE opposition leader who accidentally voted to approve the bill when he meant to oppose it.
Fortunately it wouldn´t have made any difference anyway, but hasn´t helped his credibility very much.
A story which is likely to become an embarrassment for someone is the sinking of the Oleg Naydenov off the Canary islands: although towing it out of Las Palmas port because it was on fire seemed the best course of action it wasn´t anticipated that the vessel would sink with such a large amount of fuel on board, and start leaking.
Also causing discord has been the Moroccan government, unhappy that one of the final acts of departing judge Pablo Ruz was to uphold a charge of genocide against eleven Moroccan citizens, "resurrecting events from a former military age " during the Western Sahara Conflict which followed Spain's withdrawal from the Western Sahara and its annexation by Morocco. Thousands still live in refugee camps and an estimated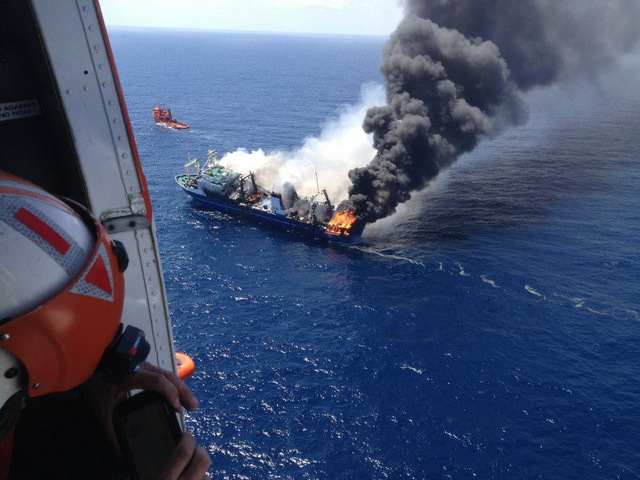 14-21,000 people were killed in the conflict.
The Catalan Independence issue also refuses to go away and this week the Spanish Prime Minister and Catalan leaders have yet again exchanged a few words on the subject.
This week inflation has remained below zero, the cost of living falling for nine consecutive months, although economic indicators remain positive. The Minister for the economy asserted this week that the Spanish economy will now start to grow at double the Eurozone average as the economic recovery gains pace, and the IMF revised its economic forecast for Spain upwards.
However, this is never enough for some and a Seville fraudster was convicted after claiming the pension of his mother for 19 years after her death.
A Huelva man was caught with a ton of hashish openly visible packed inside his car and police provided a challenge for newsreaders as first Neapolitan mafia boss Spalluzzella was arrested in Benalmádena and then courts in Westminster UK granted the extradition of ETA terrorist Antonio Troitiño. He was "accidentally" released by the Spanish courts after serving just 24 years of a 2,746 year prison sentence for murdering 22 people and fled to Britain before the courts realised their "error" and began legal proceedings to get him back behind Spanish bars to complete his sentence.
An interesting story relating to the Historic Memory Law also came out this week: although dozens of people have been named across the country, the story first surfaced in Valencia where the Mayoress is being accused of exalting deceased Dictator Francisco Franco by failing to remove monuments which "glorify"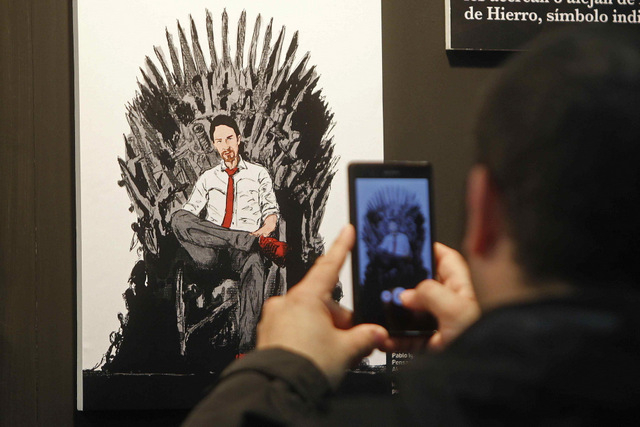 Franco and those around him. It's a historical story which crops up very regularly all around Spain and is interesting purely from an "interest" point of view, an issue which refuses to lie down and go away quietly as those who want to move Spain forward and leave the past where it is now fight against those who want to try and erase the past. Now that's a contradiction in terms, but is renaming a street which is currently called Avenida Generalísimo an act of erasing the traces of a man who shaped the history of 20th century Spain, or is it an attempt to rewrite the history of what actually happened? It's a hugely complicated subject, but is interesting to observe the battle between the various parties involved, and helps to understand a tiny bit more about the past of the country in which we now live.
Finally, how do you fancy swimming with whales and diving the great barrier reef without leaving your Spanish swimming pool? Technology is amazing and a Spanish company has come up with a headset that takes wearers on a virtual 3D underwater tour of the world. Maybe next year you can finally see the world without even putting down your GnT.

Spanish property news
This week Murcia Today launched its new Murcia property page, which provides a practical platform for those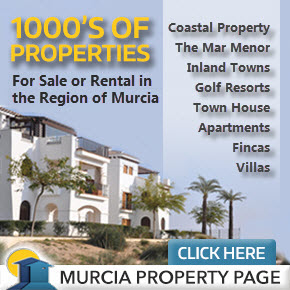 selling or renting properties in the Region of Murcia on which to display their wares. Combining practical local information with thousands of properties, the new product aims to support businesses working in the real estate sector and help potential buyers explore the vast range of options available to them in the Murcia Region. As with all new products which have complicated programming, there have been the inevitable teething issues and some agents have been too busy to make sure their properties are all on display but the volume of properties is building up and more information is being added on a daily basis, creating a vast bank of information for potential buyers. But the best news is that agents are already receiving enquiries from interested readers!
The news this week on the Spanish property front can be summarized in two words: stability and consistency, with market data providing causes for mild disappointment and optimism in roughly equal measure without any major triumphs or disasters.
In terms of figures the good news came from the EU statistical department Eurostat, whose continent-wide 2014 survey found that property prices in this country as whole rose by 1.8% over the course of last year after a 0.2% increase in the final quarter. That's a very modest improvement indeed compared to high-fliers like the IrIsh and UK markets, where prices rose by 16.3% and 10% respectively, but Spanish property professionals have been craving stability for years and now it seems that they've got it. Everyone is keen to avoid the over-optimism which ended in the crash of the market 8 years ago.
A further reminder that the market is on the mend but is still weak came with the publication of more statistics by Spain's notaries, who report that the average price of housing in this country fell by 3.1% in February compared to the same month last year, and that at the same time 1.9% fewer sales were made. Of course a reduction in market activity is not exactly the best news possible, but at the same time the variation reported is minimal, and as long as a modest long-term upward trend is maintained, general optimism will remain unaffected.
Attention this week has also focused on the issue of mortgages. Since late 2013 Spanish banks appear to have returned to their core business – lending money to customers – and more and more mortgages are being granted. Again according to the notaries, 42.3% of all purchases in February were partly financed by mortgage loans, a significant increase from the figures of 30% which were common 18 months ago.
At the same time, though, more caution is being exercised than during the boom years, with the average amount of loan capital standing at around 75% of purchase price as opposed to nearly 90% in 2007. A large number of those taking advantage of low prices are cash-rich buyers who don't need the help of a mortgage – as many as two thirds in the case of non-Spanish buyers according to some sources - but with interest rates low even these purchasers often take up the finance option.
The record low Euribor rates, which look likely to remain with us for the medium-term future, are also contributing to another interesting development in the property market, namely the return of the fixed-rate mortgage. Assuming that at some point over the next 20 or 25 years the Euribor does rise again these loans are gradually making a reappearance in Spain, with fixed rate loans are currently available at as little as 2.5%: check out the options before signing on the dotted line when contracting a variable rate mortgage!
However, in spite of the low interest rates, Spanish properties are still out of the reach of many native Spaniards: both the Banco de España and the Sociedad de Tasación agree that prices are still too high for the average disposable income ratio of a multiplier of four to be applied in Spain.
Finally, a very interesting idea has come from Castellón: if you can´t sell your house, then raffle it off, and you may be really lucky as the winner may never even know they've won your house and you may get to keep the house as well as a stack of cash!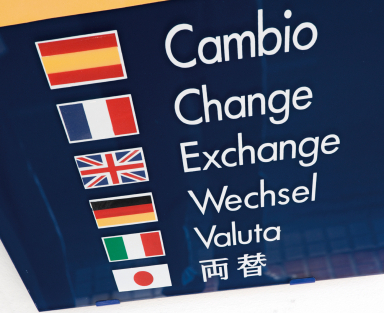 This week the Pound Euro currency exchange report rate 1.3910
This means that those who transfer their pensions across to Spain are getting more euros for every pound sterling at the moment than they have for over seven years, and it also makes Spanish property even cheaper for those buying with Sterling, because with the historic currency exchange trading rate for the Pound Euro having been at 1.18 / 1.16 not so long ago, if you exchanged 100,000 Pounds now to Euros you would be over 20,000 euros better off. But rates change constantly, so you need to keep an eye on currency rates if you are planning to make a transfer any time soon.
Click for this weeks currency round up showing the exchange rate between Sterling and the Euro.
If you still use a bank to transfer money, ask our currency experts for a quote to use a money transfer service, youll be amazed how much more you get for your pounds using this method and its really easy to do!
Click here for a No-commitment quote to transfer money to Spain . Find out how much you can SAVE!
Would you like to receive this bulletin?
If you enjoyed this free weekly round-up, then please forward it on to your friends. If you have received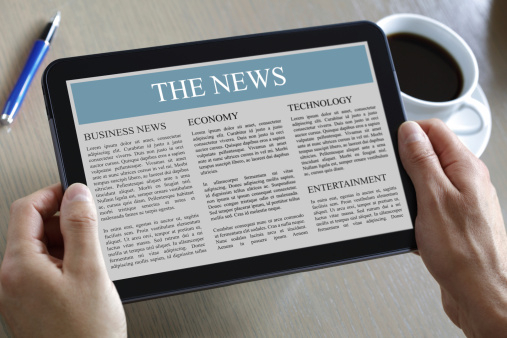 this from a friend and would like to have it sent directly, then click Register for weekly bulletin to sign up.
NONE OF THE TODAY PRODUCTS HARVEST, OR SELL EMAILS IN ANY WAY and we GUARANTEE your details will not be passed on, sold, or used for any other purpose, and are maintained in an off-site facility from which you can unsubscribe at any time.
We also welcome contributions from local charities or clubs, including post event reports, news items and forthcoming events. Use the contact us button in the top header to contact our editorial team.
Images: Copyrighted Murcia Today and Efe. Full or partial reproduction prohibited.


Murcia Classifieds

Why not give Murcia Classifieds a try?
It,s FREE up to €500 for non commercial ads.
article_detail
Thank you for supporting Murcia Today
Contact Murcia Today: Editorial 966 260 896 / Office 968 018 268