This weekend there is plenty of activity in the Murcia Region as we head towards the May Day Fiestas next week.
Follow the recent reader survey, work has begun to prepare the programming to change the bulletin over to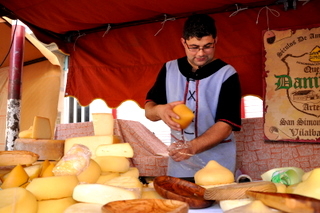 its new format, part of which is splitting off the Whats on to send earlier in the week, with the main news round-up to follow later in the week. This document is only Whats on and is being sent on Saturday morning, although in future will be delivered earlier in the week. The main news will follow later today after the final stories have been completed and added and the bulletin written.
This weekend fiesta goers have lots to choose from:
Cieza is celebrating its Fiestas del Escudo this weekend, commemorating an era when the town was the scene of constant attack by Moorish forces from the last remaining Nazrid Kingdom in Spain: the Kingdom of Granada. By the 15th century Murcia had been won back by the Christian forces of Castile y León and the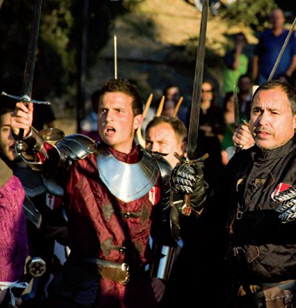 Moors forced back into this one last kingdom of Spain. During this weekend the townspeople commemorate the day when a surprise attack decimated the town, with a mock battle, parades, theatrical acts and the whole town filled with the noise and colour of a good-sized Mediaeval Market.
Another town offering a large-scale Mediaeval Market is Cehegín, which has changed the format of its monthly market to cover the whole weekend. This should be a good one as the narrow streets of the old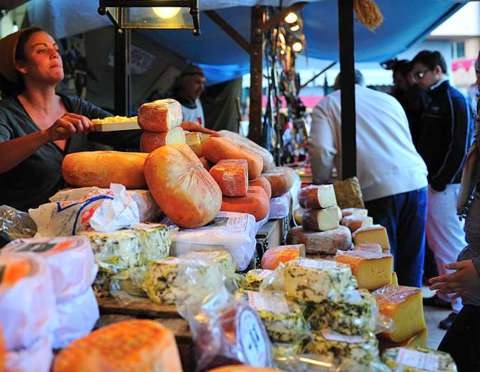 quarter are filled with bunting and all the trappings of a good-sized Mediaeval market across the weekend.
The sanctuary of Santa Eulalia in Totana also has an artisan market. Although this is small in comparison, it's a gorgeous setting and don´t forget to look inside the little church as the main alterpiece has just undergone a full restoration.
On Camposol Sew n Sew are holding their own craft fair on Saturday and next week MABS Mar Menor have their Spring fashion show with lots of bargains. Next weekend MABS Mazarrón hold their Spring Fair on Camposol and Help Murcia Mar Menor hold their annual Spring Carnival in Los Alcázares.
Bullas is celebrating its fiestas of San Marcos this weekend, with a programme of activities for all including folk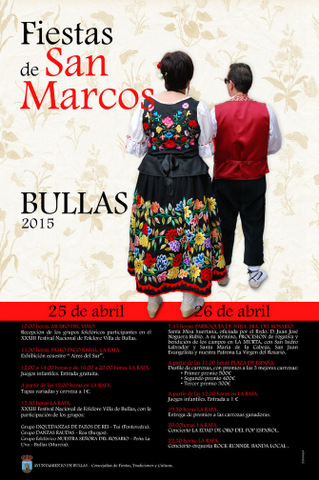 dancing, parade and carrying San Isidro Labrador out into the fields to bless the crops. (It's bizarre, they don´t actually have a figure of San Marcos, so they take San Isidro instead).
Yecla is also celebrating San Marcos with its Romería out into the campo, a big family day with games, entertainment and folk dancing followed by an interesting concert in the evening, an orchestral piece written by Jon Lord of Deep Purple.
Abanilla and Caravaca de la Cruz are both preparing for their main fiestas next week, so there are activities across the weekend in both locations.
This weekend is also International Dance Day so San Pedro del Pinatar has a children's folkdancing gala,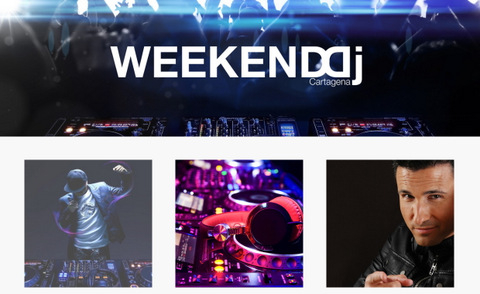 Cartagena celebrates with a free 2 night DJ festival down by the seafront, La Unión has a morning of free open-air dance, La Manga celebrates Spring with a Sevillanas Fair, and there's a gymnastics competition in San Javier which is also holding its Imagina Arts Festival in the streets of the town.
However, the biggest dance event is in Murcia City as the Swan Lake on ice show continues over the weekend. Having been to the opening night we can´t recommend it strongly enough, it really is superb and the organisers have announced that there are some discounts on the remaining seats for Saturday ( 20%)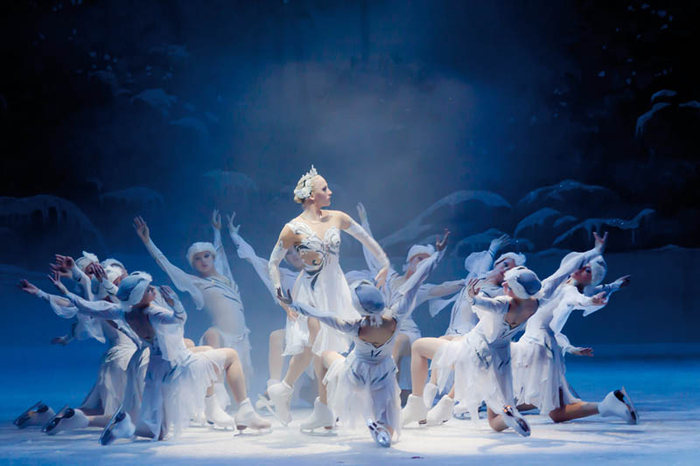 and Sunday ( 30%). Go!!!!!
On Sunday morning there is a choral event in Plaza Belluga in Murcia to celebrate the anniversary of one of Murcia's best-known choirs, Alhama de Murcia are offering the chance to see inside their castle and there are free family activities in the regional parks, in both Calblanque and Sierra Espuña with a walk.
Over the weekend the boys may be interested in the chance to visit a Spanish Navy Frigate currently open for visits in the Cartagena cruise ship dock and there's a classic car event at La Manga.
Moving through into next week, music lovers may enjoy an unusual concert with the Region of Murcia Symphony Orchestra performing works written for double bass on Monday evening, There's a Ragtime choral concert in Murcia, a flamenco spectacular paying homage to Camarón de la Isla and Gershwin and Dvorak also in Murcia.
There are lots more activities coming up, but next weekend is May weekend and there are a stack of things to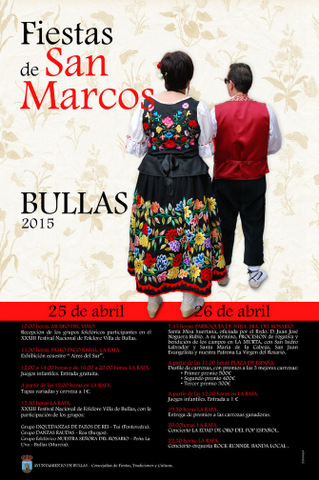 do. We'll be sending a what's on separate bulletin on Thursday to remind you, but in brief there are the Los Mayos Fiestas in Alhama de Murcia in which comical figures are "planted" around town with the tourist train and thousands of people dressed in coloured jesters costumes milling around town, as well as free concerts, Mediaeval market, folk festival and other activities( programme translated and posted)the Fiestas of San Isidro in Yecla (programme in translation, will be posted Monday), the Crosses of May in Cartagena( still waiting for final details on this one), the Fiestas of the Vera Cruz and Running of the Wine Horses in Caravaca de la Cruz( programme written and posted), the Splash hydroplane fly-in in Los Alcázares( still waiting for details of programme), the Fiestas of the Vera Cruz in Abanilla ( programme written and posted), the SOS 4.8 music festival in Murcia with Morrissey ( final programme to add today although core details are posted) and lots more, so check on the what's on section during the week.
There are also further activities in the sporting section, accessed via the header bar of every page, with athletics, walks, golf and family activities all on offer as well as lots of other sporty things to do.
Change of section: New Community section
To make better use of space we've changed our former religious and historical section into a community section to make it easier for readers to keep in touch with local religious and community activities. This is now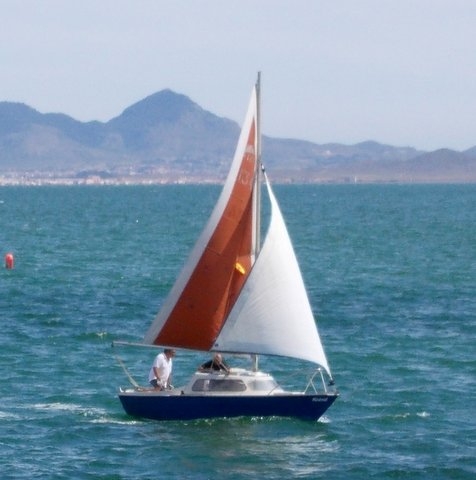 up and running in a skeletal form, ( access via the header bar on the top of every page)and we're slowly cleaning through all the clubs and societies information and adding it in. Don´t forget to send in your club, associations, religious and charitable activities and reports for inclusion, as well as info if youre attending something you don´t see on the pages, as we don´t have a crystal ball and can´t possibly find out about everything going on in a region with 45 differnt councils and 1.5 million people without your help.( send to contact@murciatoday.com) Please be patient if your club hasn´t yet been included as it's been a horrendously heavy week preparing the May Day translations and working on the new Murcia Property Page, with some pretty heavy news stories which required a lot of research as well this week, so this will be an ongoing project for some time yet.
Normal News bulletin to follow later today.

What's on is added to every day
Don´t forget, you can access What's on 24 hours a day by typing in www.murciatoday.com and selecting What's on from the header page. All events appear in date order and it is also possible to select a date by using the Events Diary facility on the top header bar.
Today there are 142 events shown in the section, so to see them all, so at the bottom of each page of 15 articles, click "next" to go to the next page.

Would you like to receive this bulletin?
If you enjoyed this free weekly round-up, then please forward it on to your friends. If you have received
this from a friend and would like to have it sent directly, then click Register for weekly bulletin to sign up.
NONE OF THE TODAY PRODUCTS HARVEST, OR SELL EMAILS IN ANY WAY and we GUARANTEE your details will not be passed on, sold, or used for any other purpose, and are maintained in an off-site facility from which you can unsubscribe at any time.
We also welcome contributions from local charities or clubs, including post event reports, news items and forthcoming events. Use the contact us button in the top header to contact our editorial team.
Images: Copyrighted Murcia Today and Efe. Full or partial reproduction prohibited.


Murcia Classifieds

Why not give Murcia Classifieds a try?
It,s FREE up to €500 for non commercial ads.
article_detail
Thank you for supporting Murcia Today
Contact Murcia Today: Editorial 966 260 896 / Office 968 018 268