Paramount Park promotor denies bankruptcy, Corvera airport latest and fur flies in Mazarrón
NB. "What's on in Murcia this week" was sent separately this morning as part of the first stage of re-structuring the mailer.
Murcia Today news round-up
This week in Murcia a couple of key topics have been back in the news, foremost amongst them the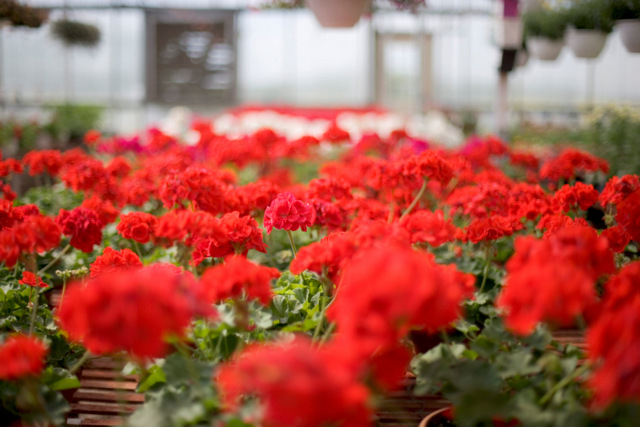 Paramount Park, the airport at Corvera and an old Camposol favourite, Grupo Masa.
There's no denying that as much as the expat community is desperate to see construction begin on the site of the Paramount Theme Park in Alhama de Murcia, that a certain degree of cynicism has crept into conversations about the proposed park during the three year period which has elapsed since the first stone was ceremoniously laid. Fully accepting that a considerable amount of work has gone into seeking financing and that the continuous presentations and promo are a necessary part of the hunt for financing of a project on this scale, the lack of physical evidence to show that progress is indeed being made has resulted in some adopting an attitude that the park will never be built. This week the park was again in the news, as the Santa Mónica Sports Group, owned by Jesús Samper was forced into administration due to its debts. Premursa, the promotor of the Paramount Park, is one of the companies which are included within the Santa Mónica group, but Santa Mónica Sports is not itself a direct shareholder in Premursa, as shares are owned by Santa Mónica Financial Services, along with the regional government of Murcia.
Premursa put out a press statement denying that the Paramount Park itself was affected by the bankruptcy of Santa Mónica Sports, although the regional government announced they would be investigating the situation in spite of the fact that this was a "private business" project and their own participation was minimal.
The hunt for financing was last noted in November of 2014 and Alhama de Murcia council are still awaiting funds to enable them to complete the necessary paperwork to grant the full licences for the build-work to begin. So although this isn´t directly bad news for the park, it's not exactly good news either and with the deadline for opening looming in 2016, hopes are fading fast that anything positive is actually going to happen.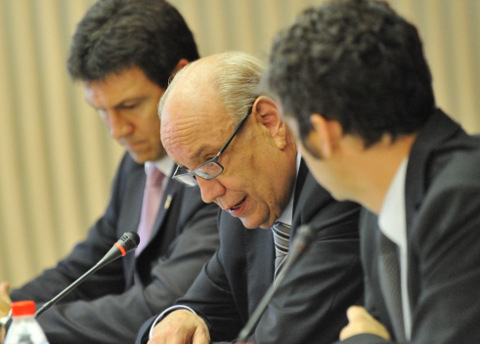 But of course it may do…..
Another major topic which always interests residents and property owners in Murcia is that of the airport situation relating to Murcia and San Javier. With elections looming both locally, regionally and later on, nationally, the chances of anyone signing important pieces of paperwork which will affect the future are, predictably, unrealistic. This week it's been reported that the regional government has prepared its draft plan to close down San Javier in order to open Corvera, but is now saying that it will be impossible for Corvera airport to open before summer of 2016.
Also affecting expats is another situation quietly simmering away in the Mazarrón municipality. To the surprise of no-one and the relief of many that finally something will break in the web of reasons why solutions have not been found to some of the obstacles preventing Mazarrón council from adopting the remaining B, C and D sectors of the Camposol Urbanisation, rumours are rife that the sub-company created by Grupo Masa in order to build the urbanisation, may also be on the verge of bankruptcy. This will directly affect anyone who doesn´t have all the legal paperwork to prove ownership of their properties should this come to pass and the residents' association is urging property owners on the urbanisation, many of whom live abroad, to check their documentation is in order and not expect somebody else to come along and sort out their problems should the anticipated insolvency take place. There is still time for anyone who does not have full paperwork to protect themselves legally, and although this situation will only affect a tiny number of properties, the last thing the CRA wants is for someone to turn up for a holiday and find somebody else enjoying their property which has been sold on as it is still registered legally as an asset of Justo y Manoli. So if this is you, don´t let apathy cost you your property and get that paperwork sorted.
Mazarrón has also been the scene of political bickering this week as the current and former Mayors appear in court to answer questions about the awarding of contracts in the municipality and the new indoor swimming pool (actually the old open-air swimming pool) closes as soon as it opens due to lack of paperwork and concerns about the quality of the works. Needless to say, both Mayors are also blaming each other about this situation, and the mood hasn´t been lightened this week either by the row going on over the placing of electoral voting tables. Mazarrón council has now announced it will pay for buses to ferry some residents from Mazarrón town up to the Camposol Urbanisation, as the electoral commission has ruled that as the district which houses this segment of voters has more residents in Camposol than in this section of the town, the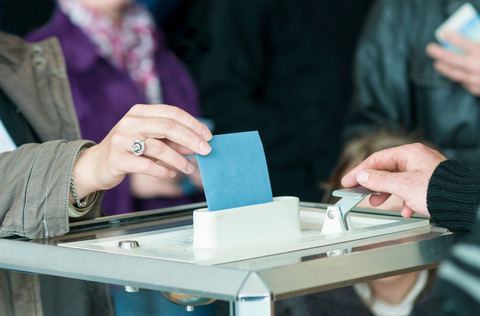 tables must be on Camposol and residents from Mazarrón will have to drive up there to vote, rather than the other way around.
We have to reiterate the message at this point which is included in this particular article that Murcia Today has declined invitations to interview ANY candidates in this election campaign from anywhere in the region and has declined all electoral publicity as it is impossible to interview everyone and ensure that fair coverage is given to all parties. So, apologies to all those who have asked, but it is entirely up to residents to vote locally based on their own experiences in their own municipality.
Local stories this week include the parking arrangements for Calblanque regional park, which yet again are going to change this year, a new dry dock for San Pedro del Pinatar, Caravaca revellers in the north-west of the region doused with bleach by an angry resident trying to get some sleep in the run-up to the forthcoming fiestas, the ten million kilos of tomatoes produced by Águilas farmers and the 60 million plants a year grown in Puerto Lumbreras, and the thieves who climbed up the external stonework of Lorca town hall to break into a coffee machine!

Spanish News round-up
The week began with a horrific incident in Barcelona, as a 13 year old student killed his supply teacher, injured his Spanish teacher and injured three more people in an unprovoked attack using a crossbow, knives and machete. Due to the age of the student, he cannot face criminal prosecution and his parents now face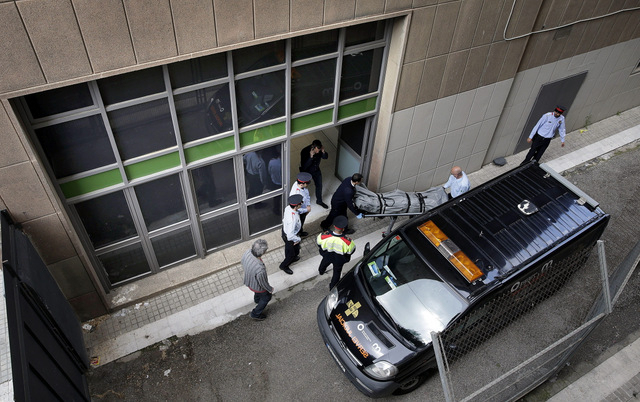 the ordeal of having to continue living with him while investigations are undertaken into what provoked this violent outburst.
The Spanish Minister for Justice said in response to the killing that he cannot modify the law for a "one-off isolated incident" as the law currently protects under 14 year-old's, although his parents may be forced to pay compensation to the families of those injured and killed in the attack.
This week the case of the false Shaolin Monk who murdered two women in Bilbao from his martial arts studio came to court, with over 100 journalists applying for court passes to cover the case. These murders have attracted massive media coverage, as the individual concerned had once been a Spanish martial arts TV star, although it transpired after the two murders that he was nothing more than a sham Shaolin and didn´t have the credentials he'd claimed. He now faces a substantial jail term after being found guilty on two counts of murder.
Another police success this week was the arrest of Paul Graham Monk, one of Britain's 10 most wanted criminals who was caught by police in Alicante province, Valencia Region. Monk is believed to have been behind the murder of Francis Brennan, who washed up on an Orihuela beach last year, wrapped in plastic.
Also in court were three Madrid Police officers who were convicted of homicide after firing into a car they were pursuing to "prevent the driver leaving the scene" in spite of having no proof that the man concerned was armed.
Unfortunately, someone who wasn´t in court and should have been was the owner of a dog, whose only crime was being old and was wrapped in a bin bag and thrown into a subterranean rubbish collection bin. Fortunately the racket he was making alerted neighbours to his presence and firecrews were able to extract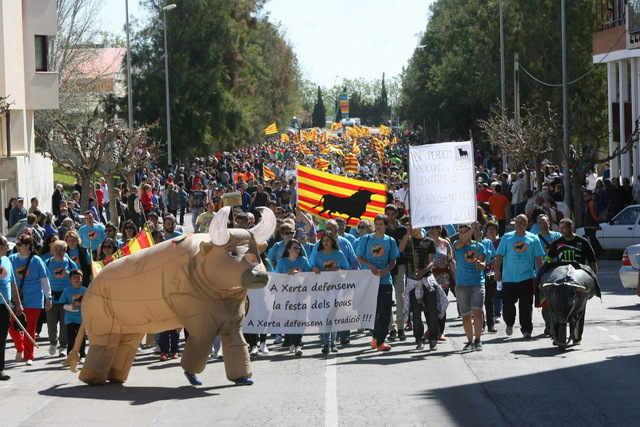 him before the crusher came along to collect the rubbish.
Animal rights protestors were rightfully angry about the incident, although this last week they've been busy protesting against bullfighting as the spring Feria season kicks off. Bullfighting is always an emotive issue, and while police in Seville diverted the protest march away from the bullring following petitions from those involved in the bullfighting "industry" which is worth millions a year to a wide range of businesses, so that the noisy protestors would not disrupt the "series of ritual acts charged with solemnity during which a respectful silence is maintained", police were equally busy along the coast in Tarragona manning a march held by bullfighting enthusiasts who were angry that bullfighting has been banned in Cataluña.
It's an argument which looks set to run and run in Spain, although the less controversial elements of the Spring ferias which are the dancing and music associated with these celebrations of traditional Spanish culture continue to grow in popularity: the Feria in Seville expected to generate 700 million euros for local businesses during this one week of partying.
Another argument which looks set to run and run is that relating to the Historic Memory Law which has continued to generate headlines this week. Last week a whole host of Mayors across Spain were accused by the PSOE socialist party of "exalting Francoism" by leaving street names and symbology in public places which related to the period of Dictatorship in Spain. This week the ruling PP party retorted that the PSOE should put their own house in order before pointing the finger elsewhere and highlighted public buildings in the Andalucía region, run by the PSOE, which still have these symbols intact, following which one of the offending eagles on the front of a school was removed from its wrought iron framework by the Junta, leaving a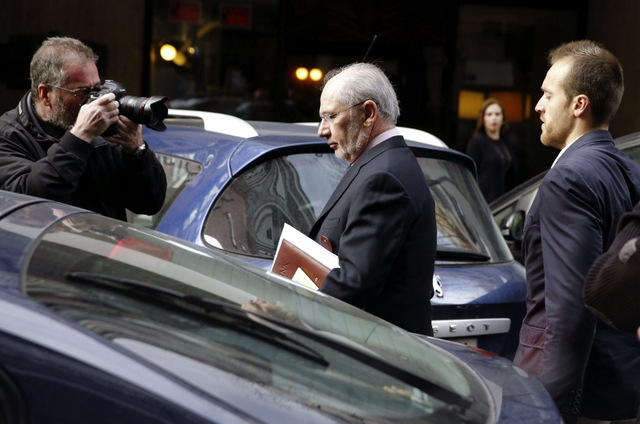 prominent hole.
Valencia also bowed to electoral pressure and announced that it was stripping General Francisco Franco of an honour imposed on him by the city of Valencia in 1942, following the decision by the organising committee of the Fallas Festival in the city which withdrew the title of "Fallero de Honor " from Franco 68 years after it was granted to him.

Regional differences were also highlighted this week as anti-nationalists who want to see Cataluña remain firmly part of Spain launched a campaign to highlight the amount of town halls flying the nationalist flag of the "estelada", complaining that public money was being spent on conducting a separatist campaign, something they felt was "offensive" and breached principles of "institutional neutrality. " Over 600 emails immediately reported flags in 300 institutional buildings, including fire stations.
Meanwhile, in Libya, IS tried to bomb the Spanish Embassy. Fortunately no-one was injured in the explosion.
At least one Cataluña council is happy this week after Spain's highest court upheld its ban to stop members of the public bathing without any clothes on: no wonder the legal system is so slow when cases such as a local nudist ban on a beach have to be settled in the Supreme Court of Spain!
The courts have a long haul ahead of them as more details emerge about investigations into former Economy Minster and Managing Director of the IMF, Rodrigo Rato, named "Worst CEO of the Year" by Bloomberg Businessweek for leading Bankia into near insolvency.
However another courtcase which has attracted a great deal of public interest came to a conclusion as the
courts cleared the Colonel-in-chief of the Guardia Civíl in Melilla of irregular practices when he gave orders for illegal immigrants who had climbed over the top of the border fence to be put back on Moroccan soil via a gate in the border fence, a practice known as "devoluciones en caliente." This "fast-track" return is against the letter of the law as it fails to take into account the laws governing the right to request asylum, but the court also ruled that the Colonel's orders were broadly compatible with the "restrictive spirit" in which the six metre high fences were originally erected.
With the drownings further down in the Mediterranean on worldwide TV, the whole question of immigration continues to be prominent in the news, and this week there was also a case of young under-age illegal immigrants clinging to the outside of a ferry in a desperate attempt to reach Spanish soil.
However, it also emerged this week that the immigrant population of Spain has fallen considerably during the last 12 months. The number of Rumanians leaving Spain last year was over 45,000 and 42,000 Ecuadorians also left, the sum number of immigrants leaving Spain causing the population to contract.
It's interesting to note this week that while the number of people in Spain who are currently out of work fell during the first quarter of the year, the percentage of the adult population who are unemployed actually increased as a direct result of the overall population of Spain decreasing. However, in spite of the good news that there are less people out of work than at the end of last quarter, Spain's unemployment level is still more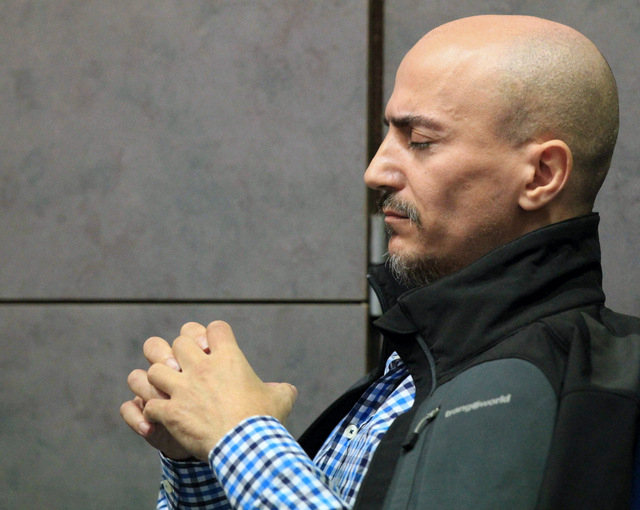 than double the Eurozone average, a fact which leads many young people to consider they have no future in Spain: 84% say they see no future for themselves in their native country.
However, the Spanish economy continues on a timid recovery and Spain met its 2014 budget deficit target of 5.8% with government debt at 97.7% of GDP.
In the same poll, these young people said they thought tennis star Rafa Nadal would be a better Prime Minister than Mariano Rajoy and a third of under 34 year olds revealed that they still live at home with their parents.
Finally tourism figures have shown how important a role tourism is playing in the economic recovery here in Spain, with over 10 million tourists visiting during the first three months of the year. The British are storming away as the most important marketplace, contributing over 2 million visitors so far this year, figures for March alone up by 20% against March last year, British interest in Spain fuelled by the best exchange rate between the euro and sterling for 7 years.
However, slightly less positive news for tourism was the threat of oil slick on the coast of the Canary islands, caused by the sinking of a Russian pirate fishing boat which had been hauled out of Las Palmas port by the authorities because it was on fire. The main slick has headed into the Mediterranean, but oil is now washing up on the Canary Islands coastline and continues to leak from the sunken vessel.

Spanish property news
This week cement production statistics made interesting reading as they revealed an increased demand for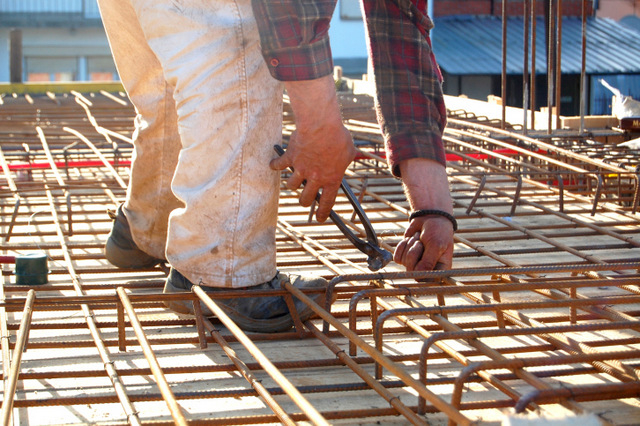 construction, another positive indicator that the construction sector is starting to revive.
The EPA Active Population Survey, which examines the unemployment situation also highlighted that over 30,000 jobs were created in the construction sector during the first quarter of this year.
Another set of figures this week which explore long-term planning strategies for the Spanish housing sector related to figures examining how many people live in each property, showing that although young people are remaining at home with their parents for longer, and therefore are not jumping onto the property ladder as first time buyers, even with the current ridiculously low interest rates, that more people are choosing to live alone. Surprisingly, given the current economic situation, the number of households in Spain has risen by 133,600 during the last year although the average size of households has decreased, these figures showing that more people live on their own, the numbers of separated couples creating new households and more older people living alone, all contributing to the lack of apartments now starting to rear its head in some major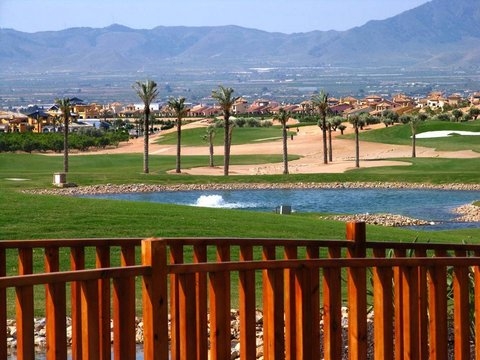 urban areas.
Figures from valuation firm Tinsa this week highlighted that Spanish property prices are now back at 2003 levels, with 41.5% having been wiped off values over the last 7 years. However, price decreases have slowed down considerably now and prices are 3.1% lower on average than a year ago.
There have been very slight increases in prices in some Mediterranean coastal areas, but the overall feeling is that the property sector is finally reaching a stable platform.
To see a wide range of properties for sale or rent in the Region of Murcia click through to the Murcia Property Page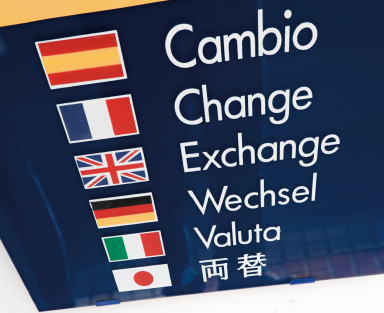 This week the Pound Euro currency exchange rate still favours those changing from Sterling to Euros at 1.392
This means that those who transfer their pensions across to Spain are getting more euros for every pound sterling at the moment than they have for seven years, and it also makes Spanish property even cheaper for those buying with Sterling, because with the historic currency exchange trading rate for the Pound Euro having been at 1.18 / 1.16 not so long ago, if you exchanged 100,000 Pounds now to Euros you would be over 20,000 euros better off. But rates change constantly, so you need to keep an eye on currency rates if you are planning to make a transfer any time soon.
Click for this weeks currency round up showing the exchange rate between Sterling and the Euro.
If you still use a bank to transfer money, ask our currency experts for a quote to use a money transfer service, youll be amazed how much more you get for your pounds using this method and its really easy to do!
Click here for a No-commitment quote to transfer money to Spain . Find out how much you can SAVE!
Would you like to receive this free bulletin?
If you enjoyed this free weekly round-up, then please forward it on to your friends. If you have received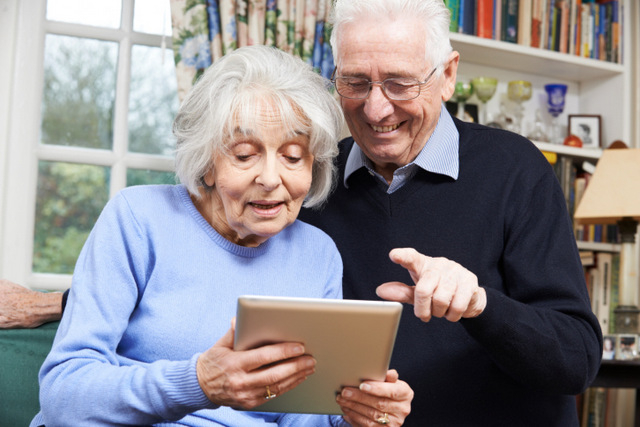 this from a friend and would like to have it sent directly, then click Register for weekly bulletin to sign up.
NONE OF THE TODAY PRODUCTS HARVEST, OR SELL EMAILS IN ANY WAY and we GUARANTEE your details will not be passed on, sold, or used for any other purpose, and are maintained in an off-site facility from which you can unsubscribe at any time.
We also welcome contributions from local charities or clubs, including post event reports, news items and forthcoming events. Use the contact us button in the top header to contact our editorial team.
Images: Copyrighted Murcia Today and Efe. Full or partial reproduction prohibited.
Murcia Classifieds

Why not give Murcia Classifieds a try?
It,s FREE up to €500 for non commercial ads.
article_detail
Thank you for supporting Murcia Today
article_detail
.
Contact Murcia Today: Editorial 966 260 896 / Office 968 018 268