Date Published: 27/06/2014
ARCHIVED

- Murcia Today Weekly News and Whats on round-up, 27th June 2014
Hailstorms greet the start of the summer and its demolition time for the Santa Ana Urbanisation in Jumilla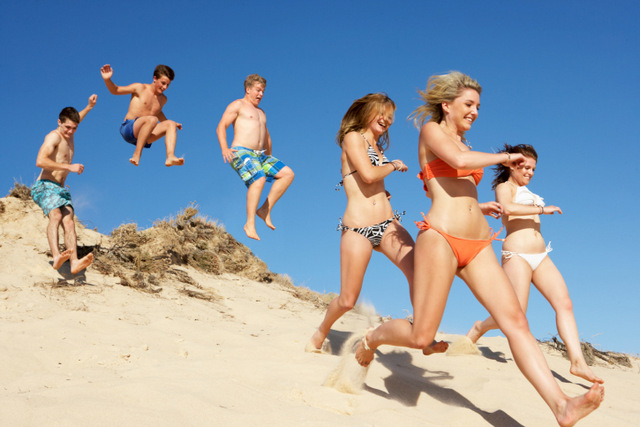 It happened again! Just when it seemed that it might never rain again in the Region of Murcia, for the second week in a row there was a major storm in many areas, especially in Cieza, Blanca and Abarán, bringing welcome relief to many farmers. Many, but not all: in some parts of Cieza a spectacular hailstorm destroyed peaches and other stone fruits which had not yet been picked, and work at the local canning factories is likely to come to an abrupt halt as a result as agriculturalists count their losses.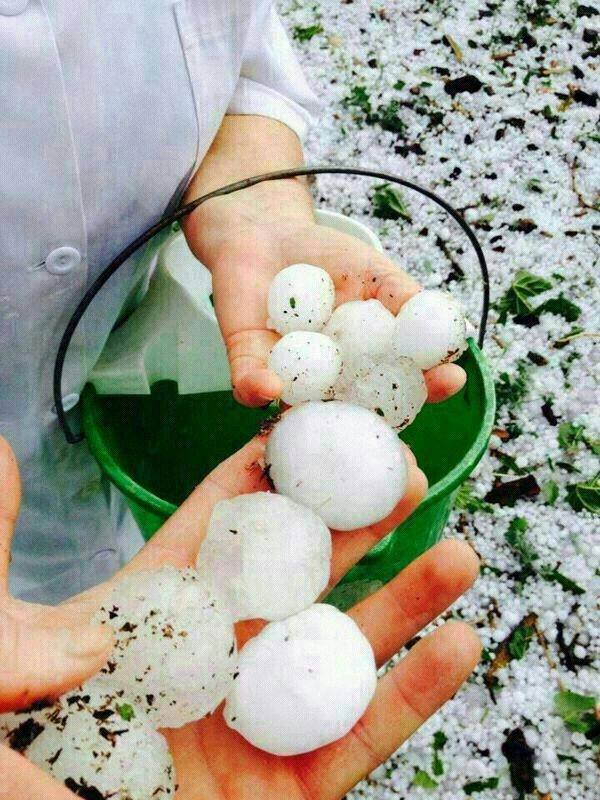 Elsewhere, it's the time of year when the tourist season gets into full swing. Spanish schoolchildren are now on holiday, and many families are already in residence at the beach as the flocks of tourists arrive both from other parts of Spain and from abroad. The number of foreign visitors to Murcia this year so far is up by an impressive 45% on the 2013 figure so far, although the market is tiny compared to other parts of the country: the Region still accounts for under 1.5% of all foreign visitors to Spain.
Certainly the number of residential tourists was not enough to merit the construction of the proposed Novo Carthago development in the municipality of Cartagena. This ill-starred project never got off the ground, partly as a result of the property bubble bursting and partly because there were grave doubts over its legality which have this week resulted in the national government delegate to Murcia being called to answer questions in the investigation. Not even the most senior politicians in the Region are exempt from being dragged into these long-winded and far reaching cases.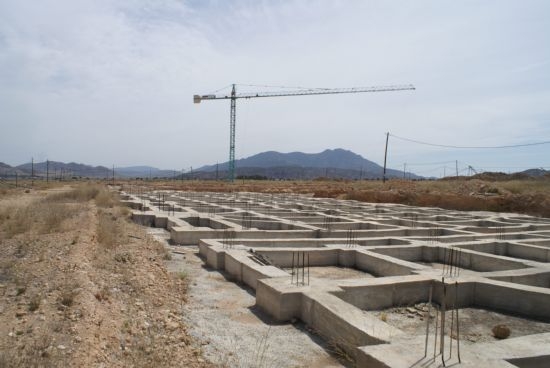 At the centre of the land on which Novo Carthago was to be built is the derelict monastery of San Ginés de la Jara, which the developers (Hansa Urbana) had agreed to restore as part of the deal by which they were given planning permission. Along with the La Atalaya castle in Cartagena itself this building is now in urgent need of restoration, and the Town Hall is facing increasing calls from locals to deal with the issues.
Another failed residential development in the news is the Santa Ana del Monte in Jumilla, where the promoter has been ordered by the local council to remove the foundations and infrastructures which were created before the project finally ground to a halt after seven years of court battles (again because it was illegal). Sadly, half of the 900 odd people who paid hefty deposits on these properties were foreign nationals, most of them from the UK, who are still continuing battling to reclaim deposits or seek an alternative solution.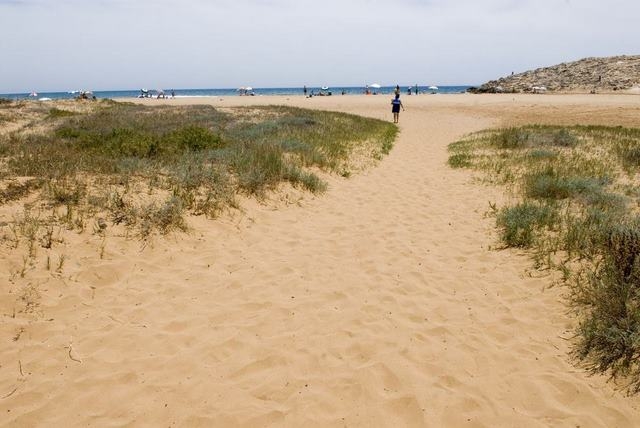 As thousands head for the coast of Murcia (including Liam Neeson!), the week began with a timely reminder of the dangers of swimming, as three drownings were reported in quick succession in Cartagena and at La Torre Golf Resort, although each of the three was very different and one appears to have been a bizarre case of suicide. At the beaches of Calnegre the authorities are attempting to reduce the risk to bathers' and lifeguards' safety by imposing stiff fines on anyone failing to heed Red Flag warnings during the summer, and further east in Calblanque there is some controversy over the decision to open the protected nature park up to cars, with drivers being required to pay to park.
Cartagena was in the news again as it was announced that the A&E department at the Rosell Hospital will finally remain open. In the end the regional health service has been forced to backtrack by sheer weight of public opinion, and the unit in the city centre will operate alongside the facilities at the new out-of-town Santa Lucía hospital.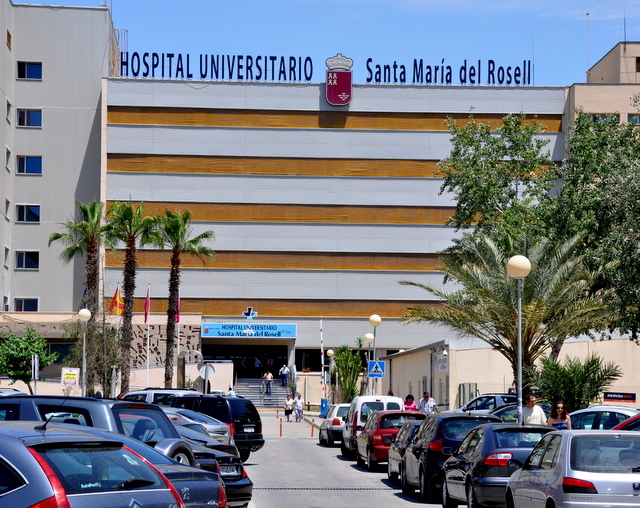 On the sporting front, Murcia's football fans are even more depressed than others all over Spain. While the national team has arrived home in ignominy, the future of Real Murcia is in serious doubt. The team almost achieved promotion to La Liga this season, but now a cripplingly large debt means that Hacienda has stepped in to take away the club's training ground, one of the few assets Real Murcia owns apart from the players' contracts. Whether the club can survive this latest crisis remains to be seen.
Finally, news for those who are reading in the UK and have to negotiate the M-25 every day. So little traffic is there on the A-7 motorway in the Lorca area that it is apparently possible to drive for 32 kilometres on the wrong carriageway without causing any accidents, even with four times the legal limit of alcohol in your bloodstream. This was proved by a 35-year-old Ecuadorian in the early hours of Wednesday morning, although readers are not recommended to attempt to emulate his feat.
More details of these and many other stories can be found in the regional news section of Murcia Today.
What's on, 27th June to 3rd July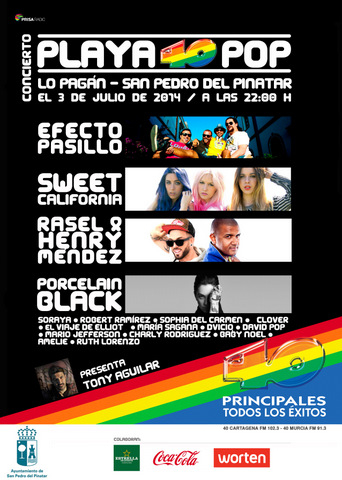 The start of summer heralds the advent of various major cultural and musical events, and this coming month is a busy one in the Region of Murcia.
The San Javier Jazz Festival is now imminent, with George Benson performing in the opening concert on 5th July and acts such as Bobby McFerrin, Booker T. Jones and Freddy Cole performing over the following month, while in a few weeks' time the Mar de Músicas festival in Cartagena features a host of world music concerts which will make it difficult for music lovers to choose which is the most tempting.
Over the coming seven days the musical events on offer may be slightly less prestigious, but that's not to say they will be any less enjoyable. A series of free concerts are being held in the parks and gardens of Alhama de Murcia , and next Thursday (3rd July) the annual Playa 40 Pop festival is being held in Lo Pagán, in the municipality of San Pedro del Pinatar, a fantastic FREE pop concert.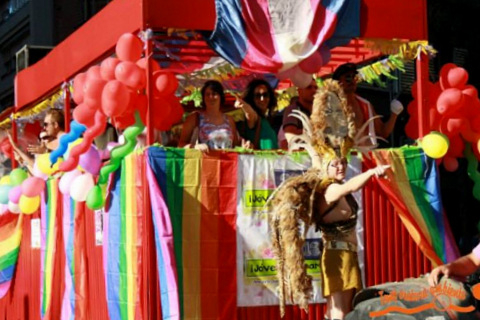 Another free latin music concert is on offer in Cartagena at the municipal archaeological museum on Friday evening, although sadly this event marks the closure of the museum for July and August in order to allow roof repairs and other improvements to continue. This weekend is also the last chance to visit the Romanorum Vita exhibition, an attempt to create the sights, sounds, smells and even tastes of street life in Cartagena 2,000 years ago.
Visitors to Alhama might enjoy an evening visit to the castle on Sunday, and another interesting (and free) castle visit is available on both Saturday and Sunday in Calasparra, where open mornings are being held to celebrate the fact that restoration and renovation work on the Castillo de San Juan has been completed. Other interesting visits this weekend include the hydroplane base tour in Los Alcázares on Saturday, an artisan fair at the Santa Eulalia monastery in the mountains above Totana on Sunday and of course the grand Gay Pride parade in Cartagena on Saturday evening.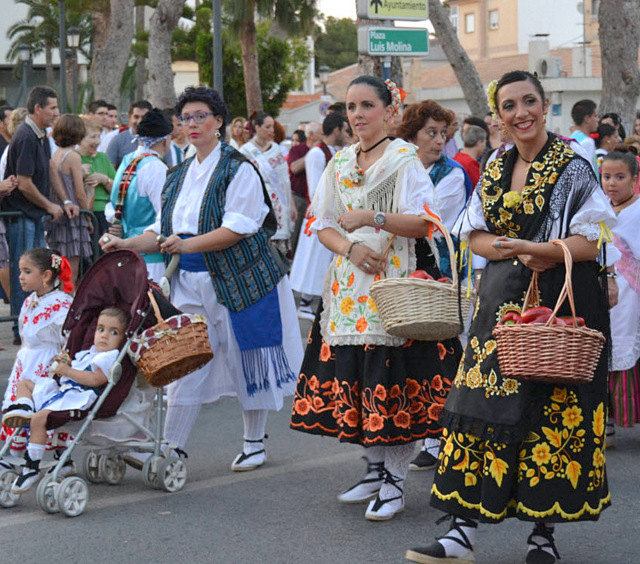 In Murcia there are just about always local fiestas somewhere, and this week it's the turn of the good folk of San Pedro del Pinatar to don their party frocks and traditional costumes as the feast day of San Pedro himself falls on Sunday. A slightly less typical celebration is under way in Torre Pacheco, where the week-long Melon Fiestas draw to a close on Saturday.
And finally, food. While the Mazarrón event ends this weekend the Totana tapas route begins, offering both residents and visitors a chance to sample the local fare at affordable prices. Sadly the menus have not been translated in a comical and amateur fashion into bad English, so it's unlikely that Fried Latvians or Iron Steak will be on the menu!
Spanish news round-up, 20th to 27th June 2014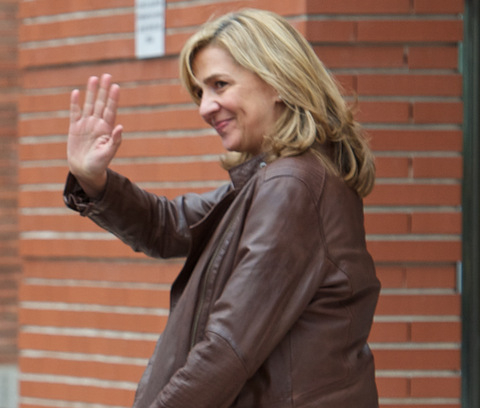 As the full summer season gets under way in Spain, with schoolchildren already on holiday, new King Felipe VI would no doubt enjoy a relaxing start to his reign, but unfortunately it seems unlikely that he will be able to do so. Although surveys suggest that his subjects are in general pleased that he has succeeded to the throne, the acceptability of the royal family is being severely jeopardized by the involvement of his sister Cristina in the Nóos corruption case, and it has been confirmed this week that the intention of the instructing judge is that the princess should stand trial as an alleged accomplice to the wrongdoings of her husband. If convicted she could face up to 16 years in prison.
If the Spanish are happy with their king, they're certainly not happy with their football team. For the first time in ages the Spanish players flew home before the English team, and although they may have wanted to slink away quietly it seems that not even their homecoming passed off smoothly: on landing in Madrid their plane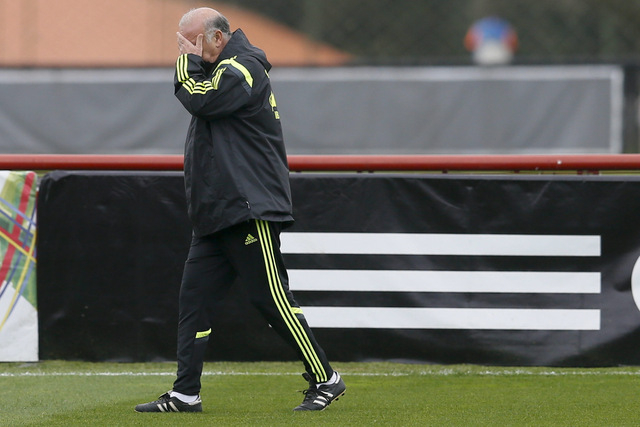 was struck by lightning! Among the most disgruntled at the team's early exit from the World Cup will be Spain's bar-owners and memorabilia traders, who will be losing an estimated 739 million euros in extra revenue as the general public will presumably be less keen on watching Belgium, Costa Rica and Switzerland than if their own heroes had progressed beyond the group stages.
Of course, while the monarchy and the World Cup have dominated the news, life goes on elsewhere. During the week the government has confirmed its plans to cut income tax rates across the board, a move which certainly won't lose them many votes in next year's general election, there was a bomb scare at the border between Spain and Gibraltar on Monday, and all the indications are that the tourist sector is due for a bumper summer with the number of visitors and the amount they are spending being higher than ever. As usual, the British lead the way in this field, despite the efforts of French air traffic controllers!
For full details of these and many other stories, including a Spanish property news round-up visit www.spanishnewstoday.com
Valencia Today www.valenciatoday.es
Click to read the weekly news and whats on round-up for the neighbouring Comunidad Valenciana

Currency round-up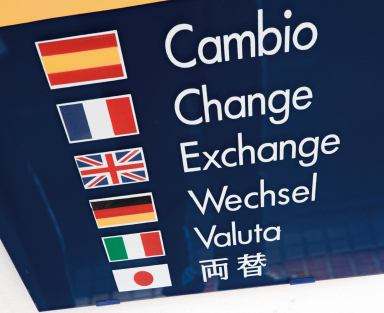 This week currency exchange rates have nearly hit a 20 month high for those changing money from sterling to euros, making Spanish property even better value and giving those who transfer their pensions across to Spain more for their money. If you still use a bank to transfer money, ask for a quote to use a money transfer service, youll be amazed how much more you get for your pounds using this method!
Click for this weeks currency round up showing the exchange rate between Sterling and the Euro.
Would you like to receive this free bulletin?
If you enjoyed this free weekly round-up, then please forward it on to your friends. If you have received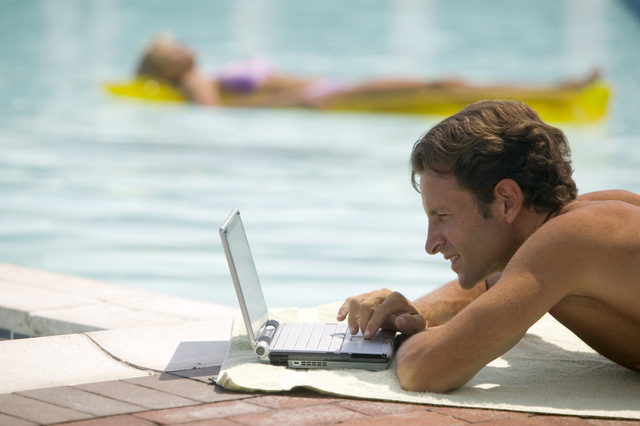 this from a friend and would like to have it sent directly, then click Register for weekly bulletin to sign up.
We GUARANTEE your details will not be passed on, sold, or used for any other purpose, and are maintained in an isolated off-site facility from which you can unsubscribe at any time.
We also welcome contributions from local charities or clubs, including post event reports, news items and forthcoming events. Use the contact us button in the top header to contact our editorial team.
Images: Copyrighted Murcia Today and Efe. Full or partial reproduction prohibited.
Murcia Classifieds
Why not give Murcia Classifieds a try?
It,s FREE up to €500 for non commercial ads.
Click on an item or
Read More
to view full dtails
article_detail
Thank you for supporting Murcia Today
article_detail
.
Contact Murcia Today: Editorial 966 260 896 / Office 968 018 268