Spanish property could be on the road to recovery as positive figures continue
This week has been an interesting one, mainly because of the statistical figures released by official bodies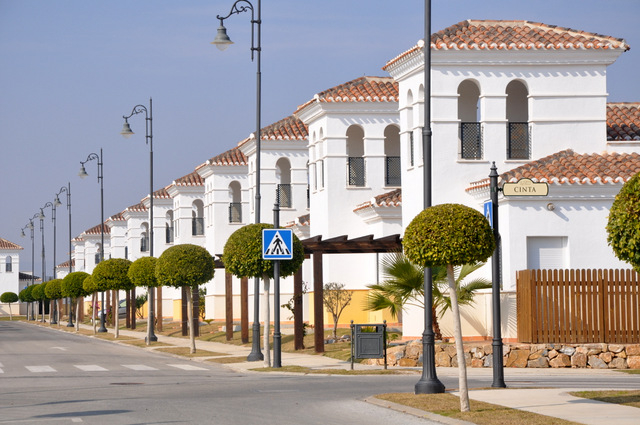 and the Spanish central government which relate to the condition of the housing market in Spain.

The big property slump started in the first quarter of 2008 when construction ground to a virtual halt, and since then prices and volumes of property sales in Spain have slowly declined until prices reached their current levels which is effectively back to where they were in 2005.

The economic decline in Spain pushed unemployment up to record levels, particularly amongst the young first time buyer's market, where it reached over 50%, which co-incided with the well-documented bailout of the banking sector, meaning the banks were reluctant to lend money, so access to credit dried up, further depressing demand in the property market. Allied with the overstock situation in Spain, prices began to go down and for six years the downward spiral has continued.

But now, it appears that at last there are green shoots of recovery, and not only has the economy started to take a more positive turn, unemployment has started to reduce and for the first time in 6 years prices have started to move upward in some parts of the country, along with sales activity.

Agents have said many times that with prices so low, it would only require a bit of positive news for all those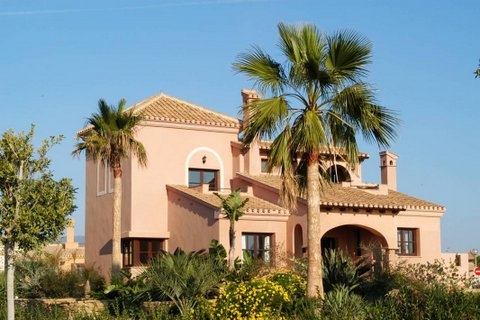 who have been waiting until the market hit absolute rock bottom before moving in to scoop up the best of the bargains, and there are high hopes that the figures published within the last two weeks may be just what the industry needs to start the wheels turning in a recovery of the Spanish property market.

Although it's too early to get too excited, the combination of very low prices, an increase in sales and prices, as well as the euro/sterling exchange rate better than it has been for two years, meaning buyers get more for their money, could just signal the start of a recovery in the Spanish property market, a welcome stimulus for all business sectors servicing the expat population.

Sales in Murcia were lower than average in July, but are still better than they have been, so let's hope this is a sign of better things to come.

Here in Murcia we have a number of established residential tourism urbanisations providing all-year round trade for the businesses of the region, although there are constant efforts to boost the number of tourists visiting the region. This week Cartagena launched their latest English language tourist campaign, " My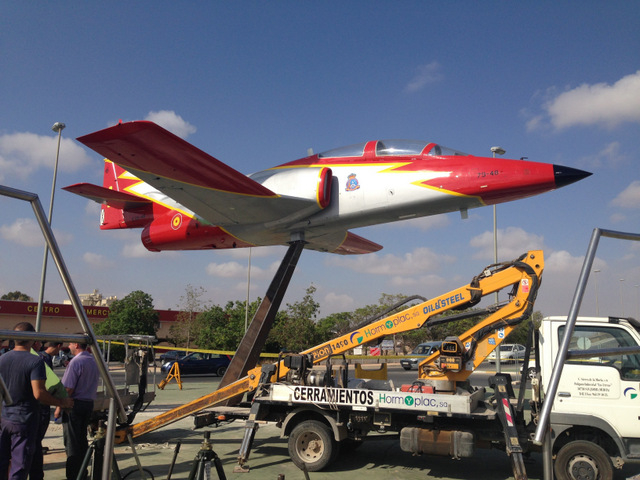 Treasure is The History" and Mula put a webcam over the plaza outside the town hall to attract tourists, while San Javier airport delivered another depressing set of air traffic statistics, showing that despite these initiatives, Alicante airport is still scooping up more air traffic. However, it's not all bad news as holidaymakers still manage to reach Murcia: one reader emailed to say they had managed to save 400 euros on their flights by flying into Alicante, and then driving into Murcia, and on Friday the regional Spanish media reported that moves were afoot to recruit the top level kingpin employees required to open Corvera airport, even though the official procedures to reinstate the former concessionary are still underway and no decision has yet been reached by the European Commission as to whether the loan proposed by the regional government is acceptable under European laws. So no progress to report on the airport front for this week, although the regional government continue to push for the project to move forward.

The hot weather has continued and the weekend is predicted to deliver more in the same vein, with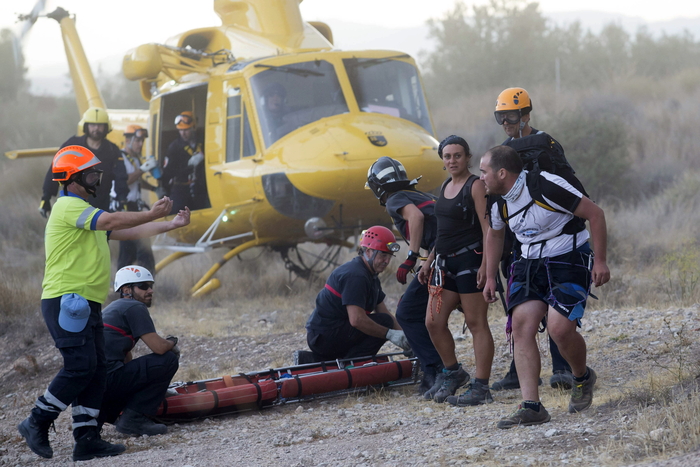 temperatures still in the mid 30's as we head towards the middle of September. The first storms broke the heat in the North-west this week, Caravaca de la Cruz catching the brunt of the first downpour, although farmers are still desperate for rain elsewhere: in Jumilla the grape harvest is underway, and although the quality is excellent, volumes are considerably lower due to the drought.

Elsewhere there's been very little of note: Archena is to appoint the Virgen de la Salud as honorary Mayoress, Corvera is to get a new football pitch to replace the existing dust bowl, Real Murcia are offering season ticket holders a free extra ticket to boost attendances, Torre Pacheco has been given a retired airfoce plane to decorate a roundabout, a nasty climbing accident in Cieza ended in tragedy and some serious military equipment is massing just off the coastline of Cartagena……..

What's on Murcia
Culture vultures might be interested in the season ticket offers for the Murcia Auditorium, which offer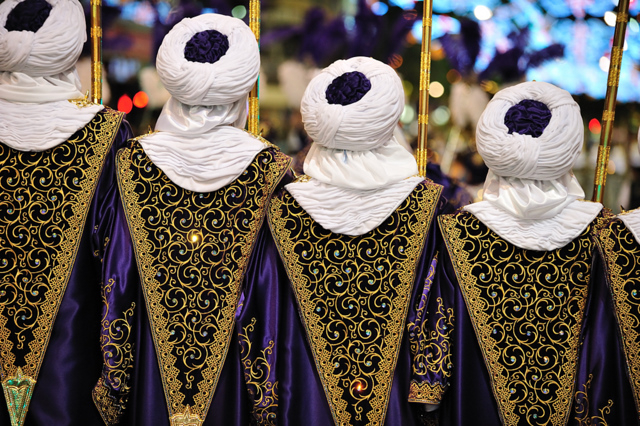 considerable savings for those bulk booking in advance and are on sale now, with the new cycles starting at the end of September. The selection of dance, major concerts and the region´s own symphonic orchestra is attractive this year, with prices at accessible levels, and these tickets are well worth a look if you enjoy classical music, ballet and dance.

This weekend the major event is the Murcia Feria, and the Moors and Christians Parade on Saturday night, which is always enjoyable when supplemented by a spot of tapas in the open air gardens alongside the river and a blast on the fairground afterwards. There's an English language guided tour beforehand for anyone interested in learning more about Moorish Murcia before watching the parade. On Monday night there is a
huge free concert to close the Feria and then on Tuesday morning the Romería returning the Virgen de la Fuensanta back to her sanctuary on the hillside with thousands of people participating takes place.

La Manga celebrates its fiestas this weekend, with custom motorbike day and lots of fun musical events, and up in the north Cehegín continues with its own annual fiestas as well.

Lorca castle celebrates European Jewish Culture day this weekend and also continues with its English language guided tours on Thursdays until the end of September, while La Bastida in Totana is also open for weekend visitors.

Artisan fair season is just beginning and this weekend Mula resumes its monthly artisan market on Sunday
morning, and again, there are free guided tours of the town on offer as well, while Mods and Rockers take to the streets in Mazarrón.

And local charities are back in fundraising action again as the region returns to normal after the tourist season: Help Murcia Mar Menor have their Autumn Fair on Thursday, MABS Mar Menor are holding their Party in the Park at Roda next weekend, MABS Mazarrón are holding a fundraising day in the port, and the benefit concert for Rita is also being held by Helping Hands over on the Almería border in Pulpi.( see Whats on section for details of these and lots more events)

Don´t forget to send in your community events and club notices : If it's not on Murcia Today it's only because we haven´t received it, send to contact@muriatoday.com for inclusion

Spanish News
This week Spain has been on the BBC news again as politicians slog it out in Scotland ahead of the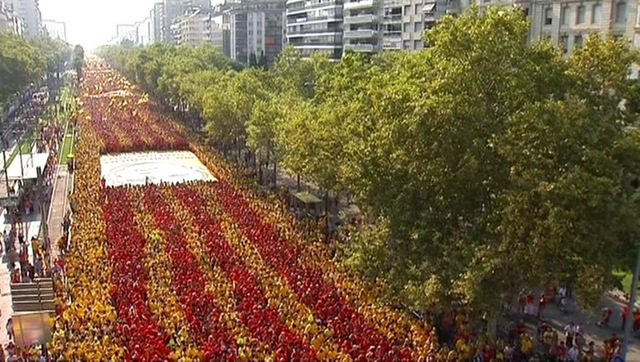 independence referendum next week. This whole subject has been covered blow by blow in the Spanish media, as the implications of what happens in Scotland will affect the media battle taking place over here as Catalan President Artur Mas continues to push forward in his own fight for an independence referendum to take place in Catalunya. Barcelona is Spain's second largest tourist destination, an area of great wealth which has maintained it should be a separate state for a considerable time, and this week its annual national Catalunya day, the Diada, was shown on BBC television as a reflection of the "parallel struggle" for independence in amongst the coverage of the Scottish referendum debates. The Spanish government are refusing to allow a referendum and on Friday the judges' association of Vitoria warned Artur Mas that he could find himself facing criminal charges should he insist on holding a referendum, as it breaches the Spanish Constitution.

Tourism is always a hot subject in Spain, foreign tourists having spent 26 billion euros in Spain during the first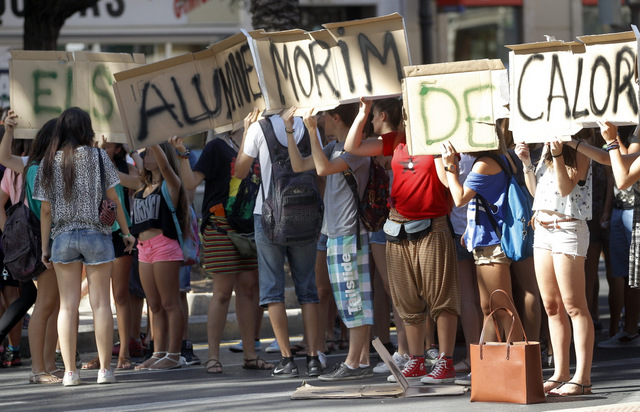 six months of this year, and this week air traffic stats reinforced predictions that this would be a bumper year for tourism, air traffic for the year up 4.5%, with Spanish airports having processed 22.9 million people during July alone. Cruise ship traffic is also increasing, and this week Málaga welcomed the 362 metres long Oasis of the Seas, the second largest cruise ship in the world ( just 5cm short of the biggest) which made its first port of call into Spain as it begins to ply Mediterranean routes.

With positivity abounding in the tourist sector, Aena announced this week that it would be going ahead with partial privatisation in November.

Another hot topic this week has been the weather, although for all the wrong reasons, as in Valencia schools have been out in protest due to the high temperatures in school classrooms, while the return to school in Madrid has been marked by police presence as the hunt continues for a paedophile targeting schoolchildren in the Spanish capital. The week concluded in Valencia with a major forest fire in Denia.

Interesting stories, although quite involved, have been the battle of the sexes in the Basque Country where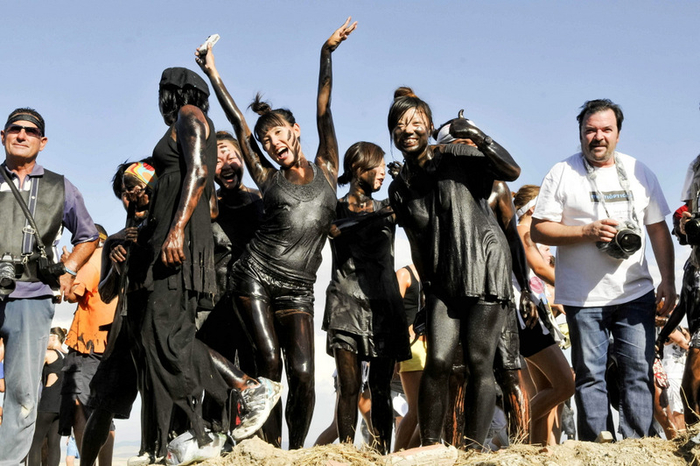 war is raging between the women who want to have the same rights as their male counterparts to march in the annual Alarde, and are meeting resistance from not only the men of the town but also a large number of women, the Cascamorres in Andalucía, an interesting tale of another peculiar Spanish fiesta in which thousands of people end up coated in black paint, and the tale of the Cruz del Castro in Vigo, which revolves around the controversial Historic Memory Law and the fight between those who want to erase the past by removing all traces of the Franco dictatorship from Spain and those who acknowledge that it happened, but prefer to leave things how they are right now and not re-open old wounds.

Lots more stories on www.spanishnewstoday.com and in the product dedicated specifically to the neighbouring Comunidad Valenciana www.valenciatoday.es

Currency round-up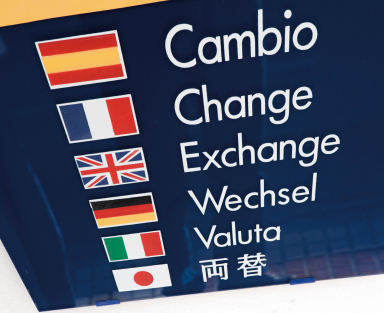 This week currency exchange rates have held their ground as the battle rages over the Scottish referendum, the outcome of which will have a marked impact on the currency exchange berween the euros and sterling. Rates are still close to a 23 month high, for those changing money from sterling to euros, making Spanish property even better value and giving those who transfer their pensions across to Spain more for their money. If you still use a bank to transfer money, ask for a quote to use a money transfer service, youll be amazed how much more you get for your pounds using this method!
Click for this weeks currency round up showing the exchange rate between Sterling and the Euro.
Would you like to receive this free bulletin?
If you enjoyed this free weekly round-up, then please forward it on to your friends. If you have received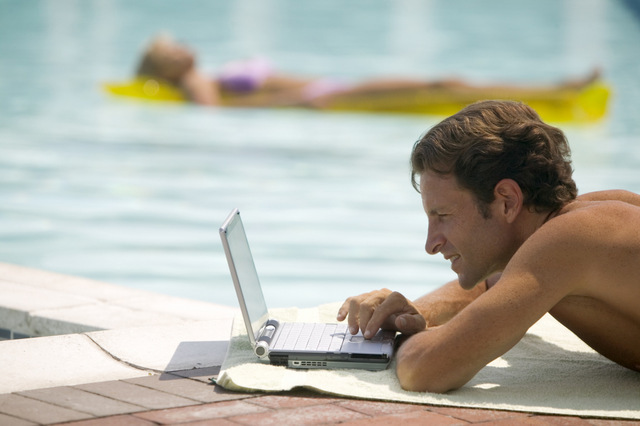 this from a friend and would like to have it sent directly, then click Register for weekly bulletin to sign up.
We GUARANTEE your details will not be passed on, sold, or used for any other purpose, and are maintained in an isolated off-site facility from which you can unsubscribe at any time.
We also welcome contributions from local charities or clubs, including post event reports, news items and forthcoming events. Use the contact us button in the top header to contact our editorial team.
Images: Copyrighted Murcia Today and Efe. Full or partial reproduction prohibited.
Murcia Classifieds

Why not give Murcia Classifieds a try?
It,s FREE up to €500 for non commercial ads.

article_detail
Thank you for supporting Murcia Today
Contact Murcia Today: Editorial 966 260 896 / Office 968 018 268