The public washhouse in Abanilla

Abanilla boasts one of the few remaining operative wash-houses in the Region of Murcia
The "lavadero" of Abanilla is one of the last public wash-houses to be in full working order in the Region of Murcia, and although it is used by only a few of the locals is clearly an anachronism various of the residents continue to fight to keep open.
The water arrives at the wash-house from a thermal spring not far outside the town – it is worth remembering that the thermal spa of Fortuna is only a few kilometres away, and always flows into the large communal wash-basin at a temperature of approximately 20ºC. Having served its purpose in the wash-house it then flows out and is re-used for irrigation in the surrounding countryside.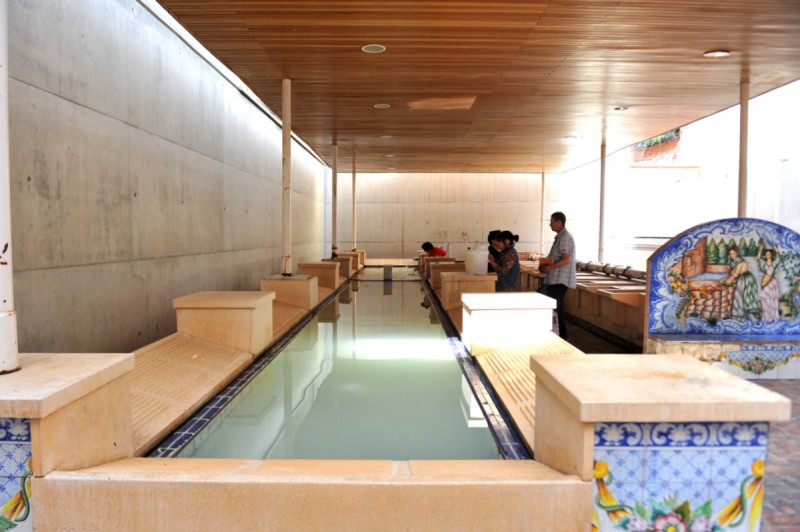 Clothes are washed at the downstream end of the basin before rinsing takes place at the top, in order to ensure that the rinsing water does not contain suds, foam and dirt.
The wash-house was built in 1880, when the public washing area was moved from the fountain in Calle Mayor, and has since been modified on various occasions. The most substantial changes were in 1929, but it is currently clear that the surfaces and wash-boards are far more recent. So too are the roof, which protects it from the elements, and the attractive decorative ceramic tiling.
At the same time, those who regularly use the facility are worried that they may be the last generation to do so, and are lobbying for more repairs and improvements in order to ensure that it remains as a part of daily life rather than becoming redundant, and of interest only to visitors.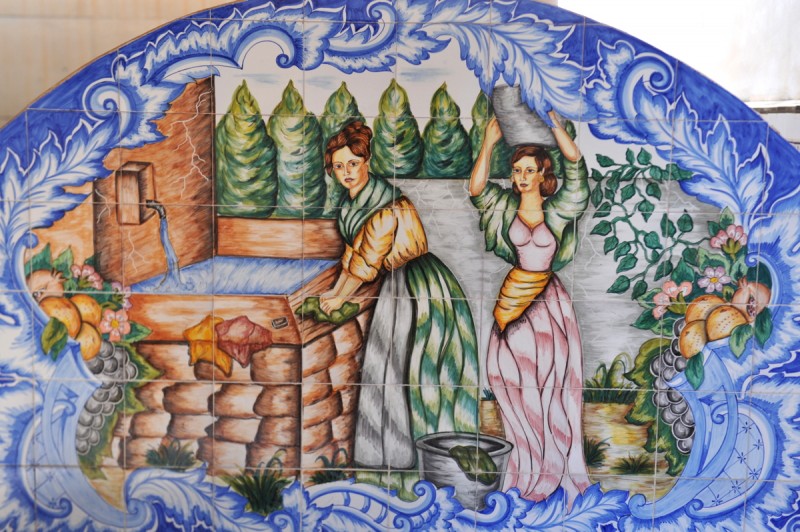 The wash-house of Abanilla can be visited at any time, and those who are using it are mostly keen to answer questions and explain that although they own washing machines they prefer to carry out this chore by hand, maintaining that it is an important part of the town's social life.
The only problem for unaccompanied visitors might be how to find the wash-house: it is tucked away behind the church of San José, and access is via a little passageway to the right-hand side of the main façade of the church (click for map location). A ramp exists to make access easier for those of limited mobility.
The wash house is usually included in the free guided tours of the historical locations within the town run by the tourist office. (see feed below for scheduled events)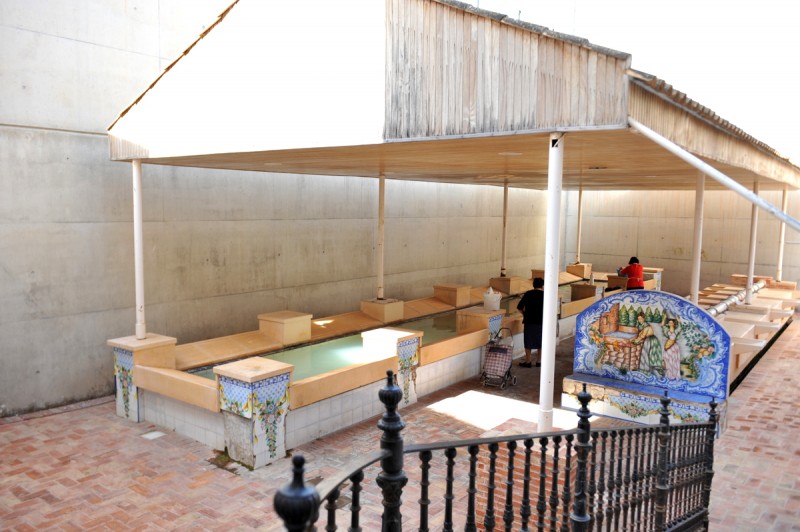 It's a fascinating place for visitors to see as there are so few of these buildings still operational now that washing machines have replaced the cumbersome task of hand-washing clothes and bedding by hand in a public wash-house.
Click here to read the background historical information about the development of Abanilla
Click here for more information about the places to visit and agenda of activities in Abanilla
Contact Murcia Today: Editorial 966 260 896 / Office 968 018 268