The church of Nuestra Señora de la Merced in Calasparra
Convento de la Merced, Calasparra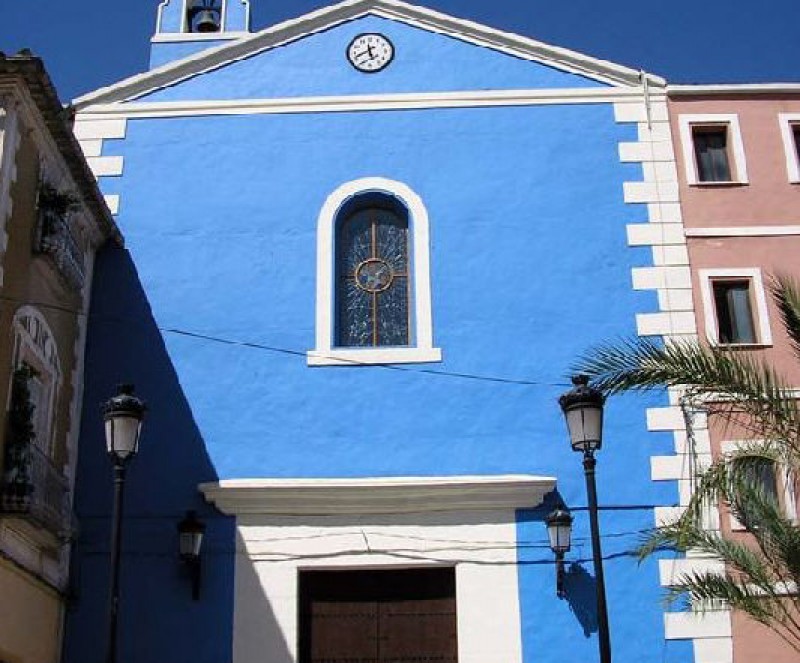 The Convento de la Merced was founded in the early years of the 17th century, at a time when the municipality of Calasparra was in the grip of an outbreak of religious fervour.
At that time the Comendador of the Order of San Juan, which was in charge of Calasparra, was Diego de Toledo, who gave a licence for the foundation of a monastery by the bare-footed monks of the Order of Nuestra Señora de la Merced on 8th February 1625. The Order built their monastery on the site of the Ermita de la Concepción, one of the many small churches which had been built in the town over the previous century.
The monastery was in use as such until 1812, when the Peninsular War (or War of Independence) brought disaster to the town. This conflict was fought between the French and the combined forces of Spain, Portugal and Britain, for control of Spain, and on 1st October 1812 the French invaders pillaged and burnt the Convento as well as several other buildings within Calasparra. The fortunes of the monastery never recovered and it was eventually sold in 1849 to Joaquín Miñano Pay.
At that time the stated value was 100,190 reales but the sale price was 215,100, indicating that it was a large and impressive building.
The building was used as a storage unit for esparto grass for many years before it was finally re-opened for worship in 1959, undergoing another restoration in 2006.
At the height of the monastery's wealth the church contained important sculptural works, but nowadays there is no remnant of the ornamentation of its former glory and the pieces within the building are all modern.
The church has now been fully restored and returned to functional use.
Location
The Iglesia de Nuestra Señora de la Merced is at the north-eastern end of Avenida de Juan Ramón Jiménez, opposite Restaurante Centro.
toffee rev
Contact Murcia Today: Editorial 966 260 896 / Office 968 018 268