San Antón in Santa Rosalía, Torre Pacheco
This includes the making of dry bread rollos and a ceremony to bless the animals in the pedanía
The pedanía of Santa Rosalía, in the Torre Pacheco municipality, celebrates its annual fiestas in honour of San Antón, which take place around the 17th of January every year.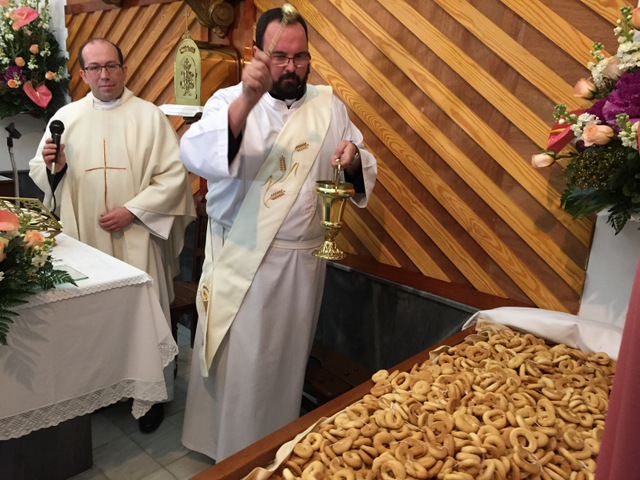 San Antón de Padua is believed to protect animals and it is common for a ceremony to take place on or around his feast day throughout Spain as animals are brought to the church for a blessing, as is the case in Santa Rosalía.
A second custom associated with San Antón is that of baking little dry bread rolls or biscuits.
Each year in Santa Rosalía hundreds of "rollos" or rings of dried bread are made in honour of San Antón, who was often referred to as the first Monk, as he shut himself away in the desert to pray and meditate, at one point being walled up inside his cell for 6 months, so that he could reflect in peace and isolation. A quantity of bread was made to sustain him during this time, a dry, flat bread, the consumption of which is commemorated by the tradition of making little rollos, or these panecitos de San Antón.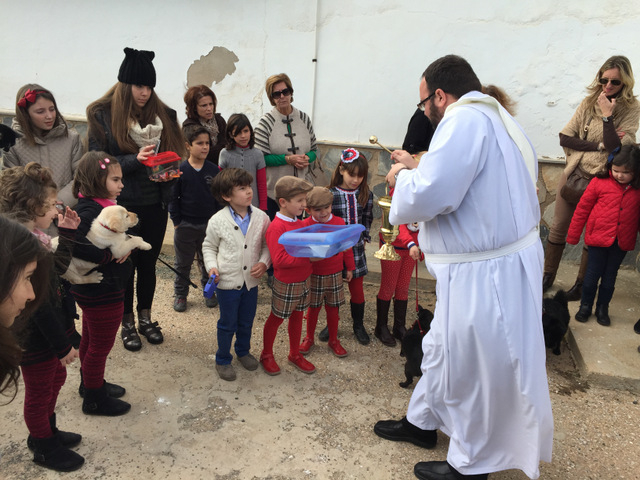 In some places these are made as flat biscuits, while in others they're rolled into circles, and hung as bunches, the manner of presentation varying from one part of the region to another.
It's customary for these little rolls to be blessed and then distributed to the congregation in exchange for a donation, legend being that keeping these little rolls throughout the year will bring good fortune. In Santa Rosalía these take the form of a ring, which can be hung up in small bundles inside the home, preferably near to a source of money, ie a purse or savings bank.
These two traditions are accompanied by a number of other activities taking place in the pedanía in the run-up to the day of San Antón on the 17th January.

Contact Murcia Today: Editorial 966 260 896 / Office 968 018 268