Property in Abanilla

Countryside villas and well-appointed cave houses prove popular with British buyers in Abanilla
The majority of the 6,000-plus population of the municipality of Abanilla live in the town itself, where there is a mix of old townhouses and low-rise apartment blocks such as can be found in practically any medium-sized town in the Region of Murcia.
However, in the attractive countryside of the rest of the municipality there are various kinds of property which over the years have proved to be of interest to northern European purchasers, particularly those from the UK. In the areas of Mahoya and La Huerta, for example, are pleasant villas in the warm Abanilla countryside (this is one of the warmest parts of Murcia) with their own sizeable plots of land, bringing detached houses with 4 or 5 bedrooms into the price range of many who would be unable to contemplate this size of home in more built-up areas nearer the Mediterranean coast.
Similar opportunities also exist in and around other villages including Cañada de la Leña, Los Frailes, El Cantón and El Salado, providing even larger plots of land but not too far from the towns of Abanilla and Fortuna. There are expat communities in Fortuna and in the Hondón valley, just over the boundary with the province of Alicante, and for those who need their home comforts from time to time it has to be remembered that the Costa Blanca and the Costa Cálida are under an hour's drive away, as too are the airports of Alicante-Elche and Murcia-San Javier!
But for those who are really seeking to live the authentic experience of the Spanish countryside, the most appetizing bargains to be found in Abanilla are probably the cave houses along the course of the River Chícamo. The rock here is relatively soft, hence the canyons and gorges which have been eroded by the river over the millennia, and for centuries residents have opted to build in it rather than on it in order to establish their homes in this part of the north-east of Murcia.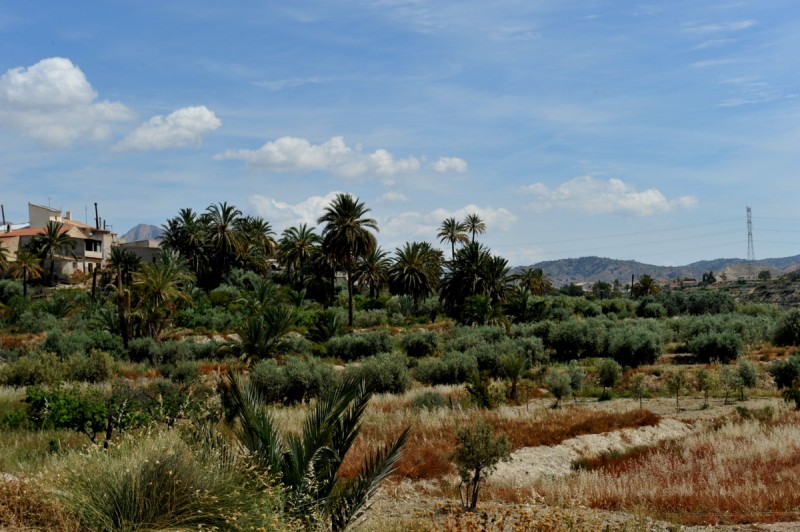 Central heating and air conditioning are hardly needed in these properties, and although the idea sounds primitive, some can compete with the most modern and luxurious overground residences: indeed, a trip along the course of the Chícamo is not complete for many people without a stop at one of the cave restaurants on the way!
So popular have these rural options proven with northern European buyers that around 5 per cent of the inhabitants of Abanilla are UK nationals – quite a high proportion for a municipality with no beach, no golf course and no purpose-built developments! – and in 2015 a Briton was elected as one of the 13 Town Hall councilors.
Click for more information about visiting Abanilla
Contact Murcia Today: Editorial 966 260 896 / Office 968 018 268