Museo de la Reconquista, Orihuela
Museum of the Reconquist or the Moors and Christians Museum)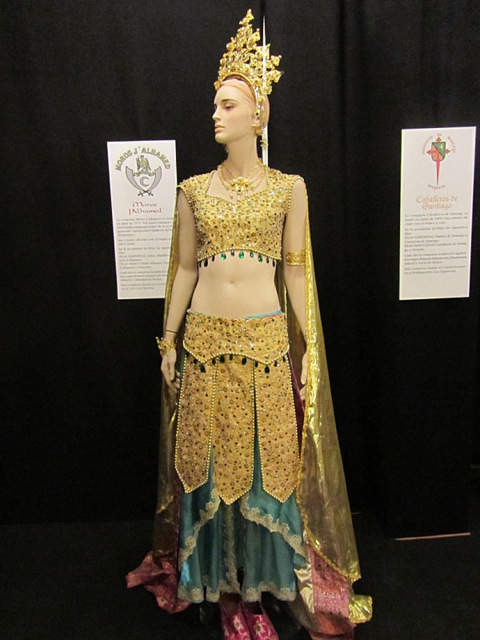 In this part of Spain fiestas commemorating the "Moros y Cristianos" , the Moors and Christians, are among the most important, and most spectacular, imbuing the historic streets with noise and colour.

The Moors dominated southern Spain from their initial invasion in 713 until the Christian Reconquist gradually drove them out of the country. The Reconquist began in the 12th century, the powerful Kingdoms of Aragón and Castile y León gradually pushing down into the South, their incursions ever deeper into the territory of the Moors, winning castles, then losing them again, a slow process which gained true momentum in the middle of the 13th century, when alliances between these 2 powerful kingdoms resulted in the marriage of Prince Alfonso of Castile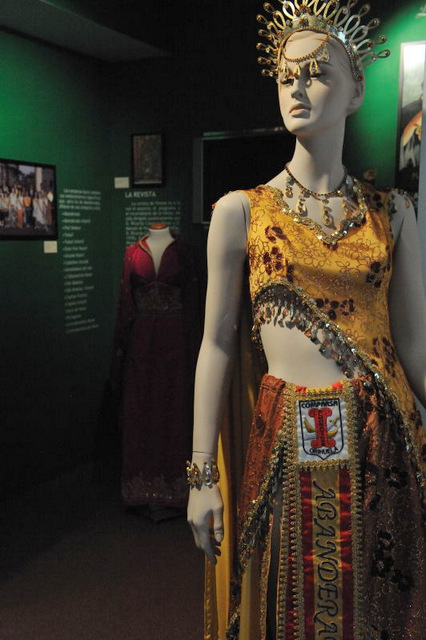 ( later to become Alfonso X, El Sabio) and Violant of Aragón, daughter of Jaime I of Aragón, a powerful warrior King.( See History of Orihuela)

By 1242, the forces of Castile y León had made substantial gains, and Orihuela capitulated to Alfonso on April 17th 1242. Alfonso went on to take Murcia in 1243 and a surrender agreement, the treaty of Alcáraz signed in 1243 gave him control of the area.

In Orihuela, legend recounts that a plot to retake the settlement by the Moors was foiled on 17th July 1243, this being the date around which the fiestas focus in Orihuela.
Initially the Moors accepted surrender terms which promised equal treatment, but within a few years of gaining the crown, Alfonso broke his promises, reneging on his guarantees of fair treatment and the Moors rebelled, taking the area back from Alfonso.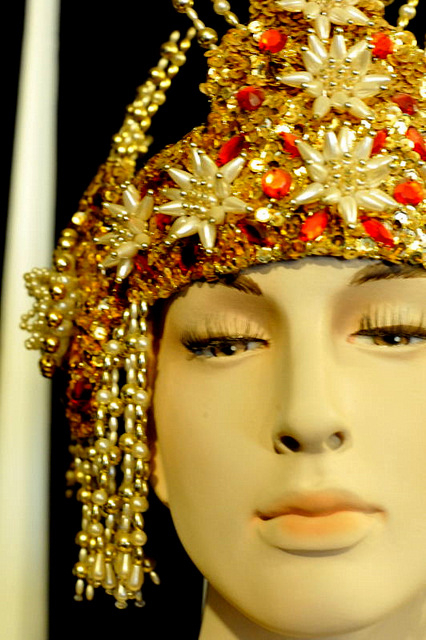 His Father-in-law, Jaime I of Aragón, sent in troops to quash the uprising and by 1266 Orihuela, and other territories, were returned to Alfonso and the Christian forces.

The Moors were driven back into their last remaining stronghold, the Kingdom of Granada, from where they were only finally expelled in 1492 when Spain was joined for the first time by the marriage of Isabella and Fernando, the Catholic Monarchs who completed the Reconquist of Spain.

This museum features many of the more spectacular costumes and a historical overview of the events ( although not strictly in a historical context as the events are slightly rejuggled to suit the story) which culminated in the Moors being expelled from Spain, with the focus obviously being on Orihuela, which was "liberated" from Muslim rule on 17th July 1243.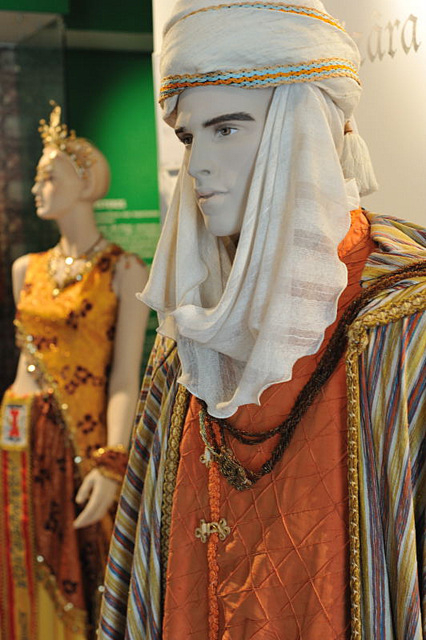 Also included are weapons and musical instruments in the style of those used during the period of the Reconquista, and paraphernalia associated with the processions and fiestas of the city, which have been held every year since 1974. There is also a painting and explanation of the legend of La Armengola, which lies behind the liberation of Orihuela almost 800 years ago and plays an important part in the Fiestas every year.
As with all museums of this nature, it is never the same as coming along to the fiestas and watching the parades, and theatrical representations which bring these fiestas to life in such a spectacular fashion, but just gives a taste, and enables visitors to see the sheer volume of work which goes into creating these costumes throughout the year.

The Museum is located in Calle Francisco Die nº 25, between the church of Santiago and the spring known as the Pozos de Cremós.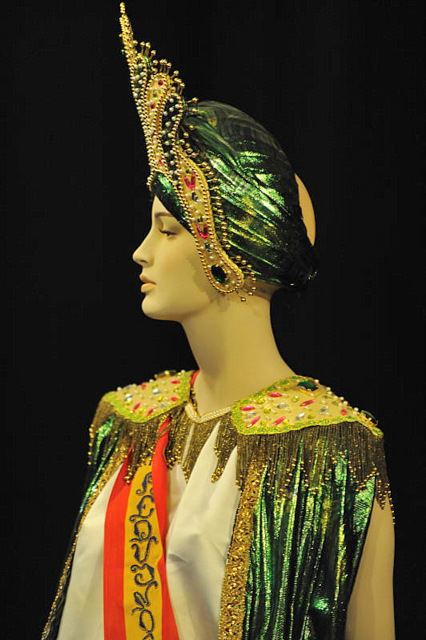 Opening Times:
From Tuesday to Saturday between 10.00 and 14.00 and again from 16.00 to 19.00, as well as on Sunday mornings from 10.00 to 14.00. From 1st July to 31st August the afternoon timetable is put back one hour.

Group visits can be organized on 686 754027. Please note that the museum is closed on Mondays, and of course during the fiestas, when the exhibits are on show in the streets of the city!

Click for map, Calle Francisco Die, Orihuela

article_detail
Contact Murcia Today: Editorial 966 260 896 / Office 968 018 268