Kings College Murcia now offers the International Baccalaureate Diploma Programme
The British school will be the only school in the region offering the IB DP in English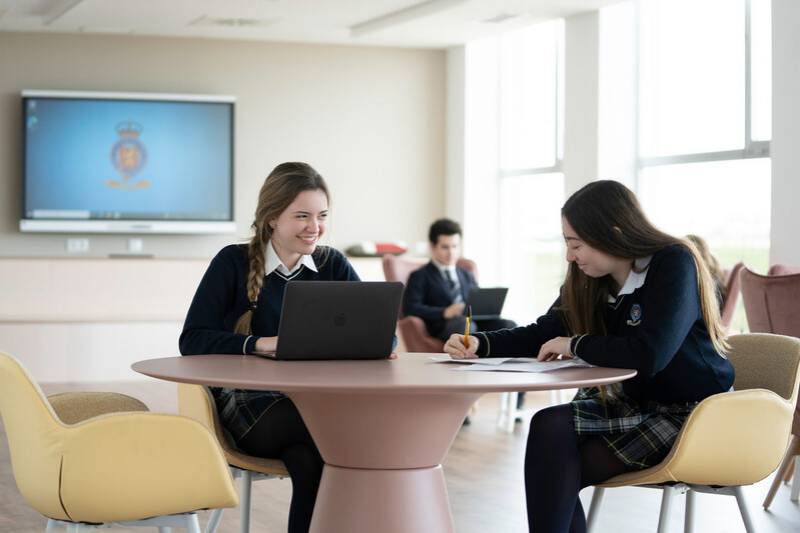 King's College Murcia
are offering the
International Baccalaureate Diploma Programme
to further enhance student excellence in the Murcia area. The school, recognised as one of the top performing international schools in Spain, is the only school in the region offering the programme in English.
Dawn Akyürek, Headteacher of King's College Murcia, says, "We believe the students at King's College Murcia will benefit from an IB education. The IB provides high quality programmes of education, which support the development of knowledgeable and inquiring students. We also want to benefit from the extensive professional development opportunities which support teachers and the broad collaboration of being part of an exciting professional learning community. Research indicates that Diploma Programme (DP) graduates complete University faster than their peers, feel more prepared for University-level coursework involving research, and are better able to cope with demanding workloads and time-management challenges."
IB at King's College Murcia
The IB diploma offers students the ideal balance between academic breadth and depth of knowledge, with pupils taking 6 subjects that must include languages, mathematics, sciences and individuals and societies. At King's College Murcia students will be able to choose from 17 different subjects at either a higher level or standard level of study. The IB's innovative curricular design means pupils can choose to study up to 3 languages, or choose to focus on sciences, visual arts or individuals and societies.
Supplementing the 6 academic subjects are the Core components unique to the IB diploma. Students complete a philosophical study unit (Theory of Knowledge) where they learn to question their own assumptions and perspectives of what they know, an independent research project and another project involving community service.
This exciting curriculum offers students choice within a structure that encourages them to collaborate and learn with an international mindset, ensuring they develop intellectually as well as emotionally and ethically.
The Bilingual Diploma
Subjects will be taught and studied in English. In the school's commitment to multilingualism, King's College Murcia will also supporting students to study a language module in their native language in order to gain a Bilingual diploma.
King's College Murcia will be teaching (Lengua y Literatura) in Spanish which qualifies students to gain the Bilingual diploma as well as supporting student's Spanish linguistic development to pre-university level. Combined with the específicas programme we offer; our students will continue to gain entrance to the most prestigious universities in Spain and around the world.
"At the forefront of education internationally"
True to its vision of being "at the forefront of British education at an international level", King's College began to implement the International Baccalaureate in their schools in 2019 with the aim of offering an education "adapted to the educational needs of today". Within this new educational approach, King's College schools combine the British curriculum from 18 months to 16 years with the prestigious IB system for the pre-university years.
"As part of the Inspired group we have seen the benefits of an IB education for students in our schools around the world. Inspired group has an excellent network of highly respected IB World Schools, working together to implement the Inspired vision which enables us to provide students 'with outstanding academic results, a love of learning, confidence and a firm value system that arms them to embrace the challenges life throws at them in their future endeavours' (Inspired Vision).
Innovative facilities for Senior students
In this firm commitment to constant innovation in education, King's College Murcia has recently inaugurated its innovative Sixth Form Centre, an area specially designed for students in the final years of the college. In line with the most innovative forms of learning, the centre has areas dedicated to concentration, as well as rest and relaxation.
"For us at King's College Murcia it is very important to offer our students the best resources for their learning and well-being. The Sixth Form Centre was born in response to the needs of students for a social and study space aimed at preparing students for the university stage and the world of work", explains the Headteacher of the school, Dawn Akyürek.
For more information on the International Baccalaureate and studying at King's College Murcia, contact them by email, phone or Facebook via the contact panel below.
article_detail
Contact Murcia Today: Editorial 966 260 896 / Office 968 018 268