Guided walking in the Sierra Minera with the Fundación Sierra Minera
This foundation offer guided routes through the mining area of La Unión
The Fundaciòn Sierra Minera is a non-profit organisation which works to preserve the heritage of the Sierra Minera, and also engages in a number of educational activities to help visitors to the area and young people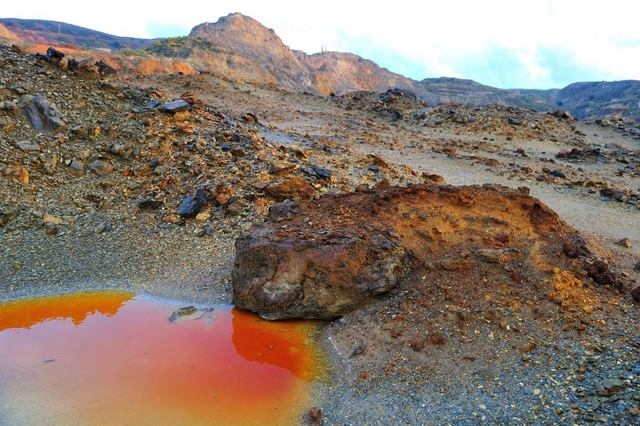 to appreciate the richness of their cultural heritage in this mining district. The foundation has restored the Mina Matildes in El Beal, which was formerly an active mine, but later in its working life was used to pump water out of the honeycomb of mineworkings in the area and can be visited in its own right twice a month.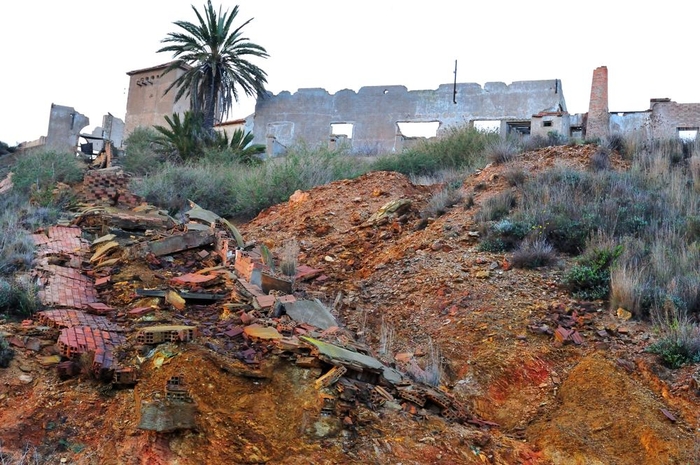 The Sierra Minera has been exploited for its rich mineral resources since prehistory and the area is littered with abandoned mineworkings.

Walking through the Sierra without a guide can be dangerous, as the Sierra is riddled with tunnels, abandoned mineshafts and mineworkings, some of which are in a dangerously unstable condition, so the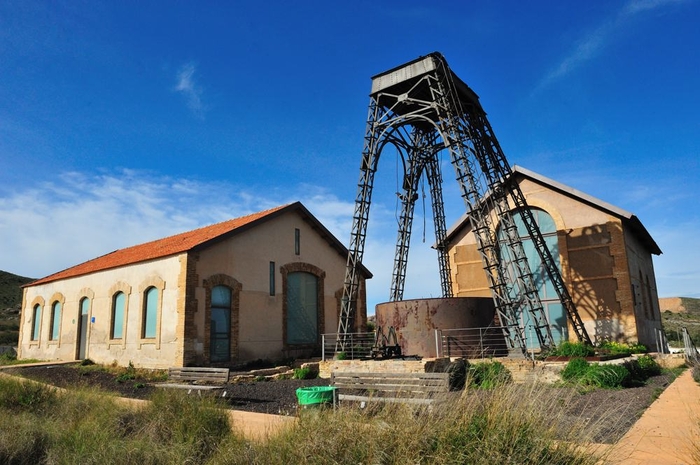 Fundación offer guided visits to see the remnants of the mining industry and can be contracted on a full or half day basis.

However, the landscape is fascinating, particularly after rains and during the winter when vibrant pools of mineral rich water appear in every corner, painting the landscape a vivid orange, and the minerals appear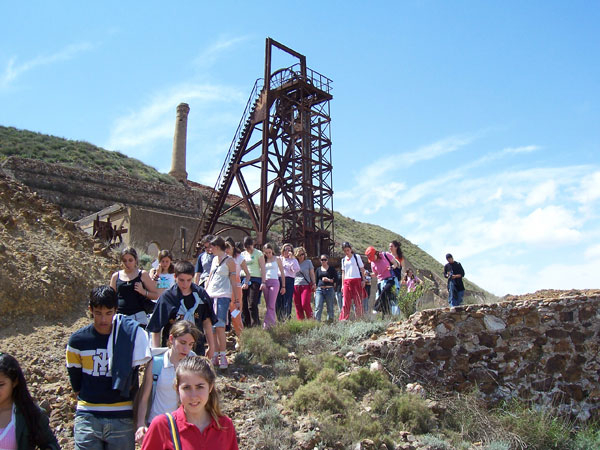 brighter and more colourful when wet. It's a fascinating insight into the industry upon which the local economy formerly depended, and the wealth which built most of the modernist buildings in Cartagena and even led to the construction of all the modern developments on the La Manga Strip.

Most of the guides only speak Spanish, although a little English is spoken by some, so if you have trouble contacting the foundation directly or communicating your exact requirements as a walking group, use the tourist office in La Unión to help organise an excursion.

The Foundation can organise half of full day walks, and can include a visit to the Matildes Mine as part of the day out if required.


Prices of 8 euros for a half day and 12 for full day are based on a group size of 15 people.
15 is the minimum number required to open the Mina Matilde out of hours, with an entry price of 3 euros.

Contact details:
Fundación Sierra Minera: 628 07 34 82- 968 54 03 44
Email contact : lasmatildes@fundacionsierraminera.org
La Unión Tourist Office Contact: Click La Unión Tourist Office.
The Tourist office can also help visitors to the area who want to visit the Parque Minero, a large-scale mining park including the Mina Agrupa Vicenta, taking visitors down into a complete mine and open air museum dedicated to mining.

Click for more information about the La Unión Municipality, which also includes the pedanías of Portmán and Roche.
Those who enjoy walking independently may enjoy following Route 33, a 7km walk which links La Unión to Portmán and walks through the open air element of the Parque Minero. Click for Route 33
See other excursions offered for groups in the Murcia Region:
article_detail
article_detail
Contact Murcia Today: Editorial 966 260 896 / Office 968 018 268