English language church services, Region of Murcia
English speaking churches and religious organisations within the Region of Murcia
Mar Menor Area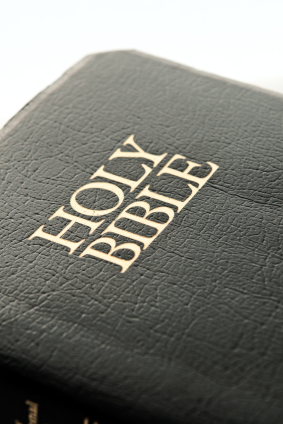 La Manga Club
There is a church on the La Manga club, near to Los Belones, where services are held in English, St Teresa's, which is an Inter-denominational worship centre.
Services are normally held at 6pm on the second and fourth Sunday of each month , although if making a special journey it is advisable to check the website, www.churchlamangaclub.com under the "activities" header for confirmation of time and date. Directions:
From Los Belones take the Portman Road (MU314) towards the La Manga Club crossroads and turn right. Follow signs to the Las Lomas Village, which leads up the hill and at Calle de Capa de Ponce turn right. The Worship Centre is about 100 metres on the left.

Click for more information or for email contact box, La Manga Club


Los Nietos, The Alpha Christian Centre
The Alpha Centre is part of the Open Bible Churches Network and is the base for a group of Christians from many different denominations and nationalities. Meetings are held every Sunday morning at 11am.

Address:
The Alpha Christian Centre
Avenida del Progresso, 19
Los Nietos Viejos
Murcia, Spain
Tel: 968 133 724, Mobile 618 285 722

Click for map and email contact box, Los Nietos, The Alpha Centre


South-West Murcia

Mazarrón, Wellspring Victory Church
Victory Churches Spain is part of the worldwide VICTORY CHURCHES INTERNATIONAL.
Meetings are held in CALLE MADRID in the Puerto de Mazarrón at 11am every Sunday, with pre-meeting prayers starting from 10.15am. The church also offers an extensive programme of bible study and other activities, details of which can be found on their website.
Click for map, contacts box and directions, Wellspring Victory Church, Mazarrón


Mazarrón, Camposol, St Nicholas Ecumenical Church
St Nicholas is an Ecumenical Church with roots in the Anglican church.
Services are presently held in English every Sunday on Camposol and twice monthly in German in St Jose, Puerto De Mazarron. ( Click for map and details, Iglesia de San José, Puerto de Mazarrón.)
Services take place in English every Sunday at 10.30 a.m
Click to contact the church by email, and for address details, St Nicholas Ecumenical Church, Camposol, Mazarrón

Mazarrón, Camposol, Olive Branch Christian Fellowship
The Olive Branch Christian fellowship is registered with the Free Methodist church in Madrid and meets every Sunday at the Cultural Centre on the Camposol Urbanisation in Mazarrón at 10.30am. All services and activities are in Engish.The fellowship is run by Pastors Ralph and Margaret Locke.
All new participants are very welcome to come along.
Click for map, contacts box and further details, Olive Branch Christian Fellowship

Mazarrón, Pastrana, Catholic Mass in English
Mass in English within the Region of Murcia
The local church of the Mazarrón pedanía of Pastrana holds a celebration of Catholic Mass in English every Saturday afternoon.
The church is in a rural distruict, about 10 kilometres out of the centre of Mazarrón.
Mass: Every Saturday afternoon at 4.30pm
Confession:Saturday from 3.30pm to 4.25pm

Click for map and contact numbers, Pastrana Mazarrón


Other groups:
Welcome House, Cehegín North-west Murcia
Telephone : 633 447 937 Lynda

Humanists in Spain: email taperleg@hotmail.com
Beacon of Light, Cañadas del Romero, Tel 620 877 326
Open door, Los Almagros 646 705 403/ 655 141 721
If there are any other groups who would like to be included, please contact Murcia today via the contact us box in the header at the top of every page.

Contact Murcia Today: Editorial 966 260 896 / Office 968 018 268