As a border town caught between the Catholic forces of Castille and the last remaining Moorish stronghold in Spain, Granada, Caravaca had a turbulent Mediaeval history, but it was during this period that the legend of the Cross of Caravaca was born, bringing the religious orders which shaped the structure of Caravaca today, with it's impressive hilltop castle and eclectic collection of churches and monasteries, religious tourism today being a backbone of the town´s economy.

Caravaca de la Cruz is a municipality with important natural resources, including extensive forests, part of which have protected status due to their wealth of flora and fauna, and due to the abundant water supplies is also a major area for canned fruit production, apricots in particular, being an important crop.
Caravaca is renown for it´s important May Fiestas, held in honour of the Vera Cruz, which also incorporate the Moors and Christians celebrations and the Running of the Wine Horses.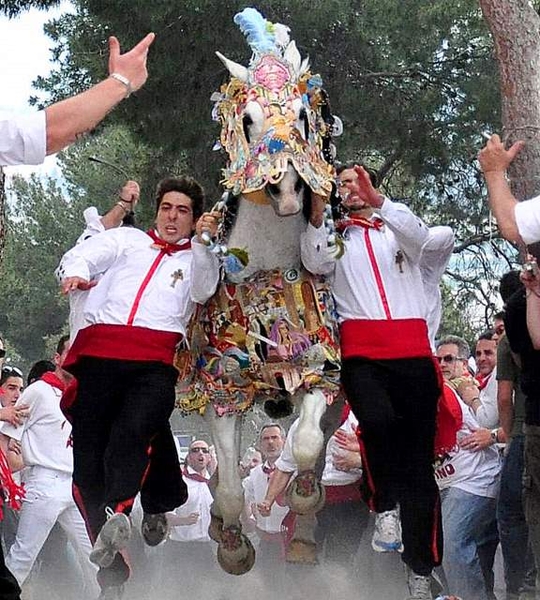 Caravaca de la Cruz is also the home of Europe´s largest collection of ethnic instruments at Barranda, the Museo de Música Étnica Barranda and is the location of the Barranda festival de Cuadrillas, which celebrates the Region's ethnic music traditions.
Where is Caravaca de la Cruz?
The municipality is home to around 26,000 inhabitants and borders with Moratalla, Cehegín, Lorca, Granada and Almería.