Classic cars, free visits to military vessels, fiestas and free concerts
This weekend there are a number of interesting entertainment options on offer with something for everyone.
As the Murcia Region starts to warm up heading into summer the activities tend to change, with less of the artisan markets which are normally such a feature of our weekends and long yomps across the open countryside to more local fiestas and open-air musical events.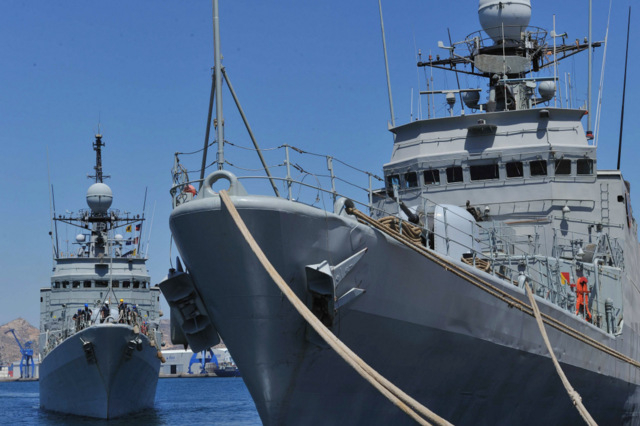 This weekend we have a couple of artisan stragglers and fiestas underway, as well as a couple of options for male readers, who may enjoy the classic cars and motorbikes fair in Murcia or the chance to visit several operational military vessels in Cartagena.
Murcia City
The big classic car and motorbike fair being held by the classic car club Ruta del Sol is open across the weekend, including a chance to see the classic collection of Ruta del Sol itself. This is in the old artillery
barracks on the opposite bank of the river and is always a popular pull for the male residents of the region.
In the main city, the Museo de Santa Clara, which is not as well-known as many other museums in the city as it is still a working convent and visiting is by appointment only,( and isn´t currently included in our static info as we weren´t allowed to photograph) is holding an open day, with free concert and artisans inside the central courtyard. Next weekend there's another concert there as well as the museum celebrates its tenth birthday.
On Friday and Saturday evening the Actúa event brings lots of free music and performing arts to Plaza Santo Domingo, while Murcia Auditorium hosts folk music with Azarbe and a feast of Spanish orchestral classics on Saturday: El amor Brujo by Manuel de Falla is one of the great classics of Spanish music, the fire dance probably one of the best known melodies ever written.
There's also a series of concerts to celebrate European parks day, this week a free concert in the Aula de Cajamurcia and next week in the open air. Please note the date of the 2nd concert has been changed from the 5th to the 4th.
If you get too hot the Terra Natura Waterpark is now open and the buy one ticket go back as often as you want until the end of June for free offer is still on: could be a good option for families likely to take advantage of the offer at weekends.
There are other events on offer in the capital as well and we still have to translate next month's auditorium programmes which will be loaded next week: Click for What's on Murcia City


Cartagena
Cartagena hosts the celebrations of Armed Forces day this weekend ( and next) with open days on several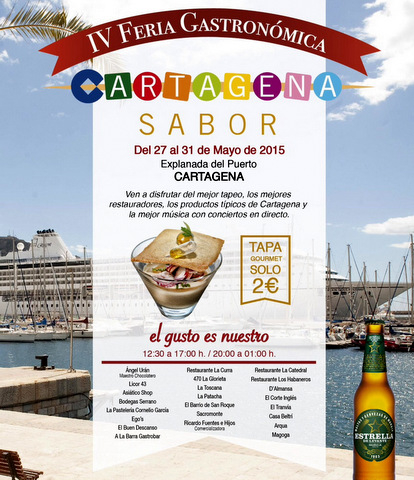 military vessels as well as canine obedience displays, a free concert by the military band, and displays of military hardware down by the cruise ship port.
At the same time Cartagena Sabor offers gastronomic tapas down on the seafront with a number of restaurants offering top notch tapas for a couple of euros. We went along to this last year and the food was fab. This is open across the weekend.
There's also a good classical concert coming up on the 4th with the regional symphonic orchestra performing Mozart's Magic Flute, Piano Concierto No 20 and Schubert's 9th Symphony.(the same concert is in Murcia the day after if youd like to go to that one instead)
In the Campo de Cartagena La Puebla begins its fiestas and this weekend with potato day on Sunday, offering lots of potato-related activities including free food and the throwing the potato into the casserole competition!
Click for more Cartagena what's on


Alhama de Murcia
This weekend Alhama de Murcia hosts a weekend of Sevillanas music and dancing with its Rocio Chico event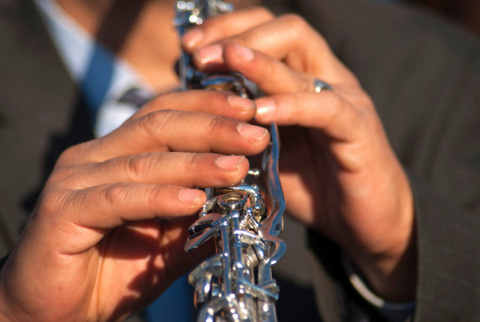 inviting all to come along and enjoy the music of celebration in the most "Spanish" of styles.
Alhama also has a free clarinet concert in its archaeological museum and a new exhibition opening there as well, as well as a free guided tour of its religious heritage.
There is also a free guided walk along the River Espuña on offer as the programme of activities in the regional parks draws to a close.
Click for more Whats on in Alhama de Murcia


Archena
Archena begins its fiestas of Corpus Christi this weekend, which is a large programme over a period of weeks,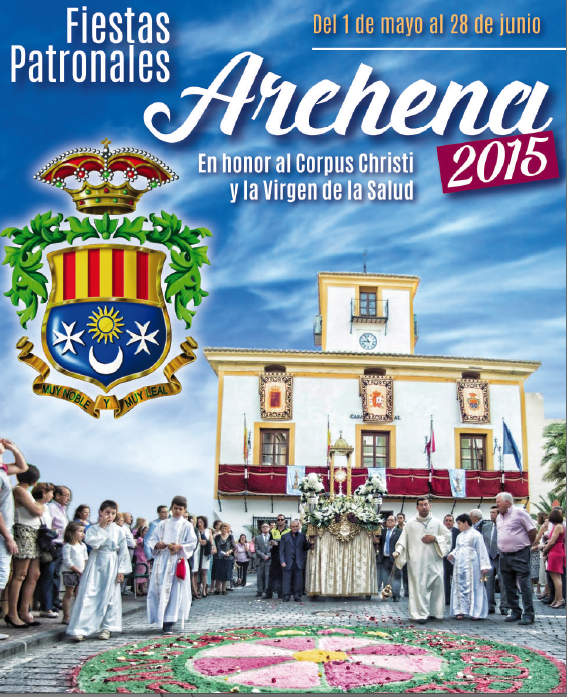 focusing this weekend on the Moors and Christians element of these fiestas. This weekend Archena has its Moors and Christians procession, Romería with the Virgen de la Salud, floral offering, fairground, tapas, and lots more activities.
Blanca
Blanca has an artisan fair on Sunday.
Click for Blanca
Águilas
This weekend Águilas offers a free guided historical tour of the town centre and also has its weekly English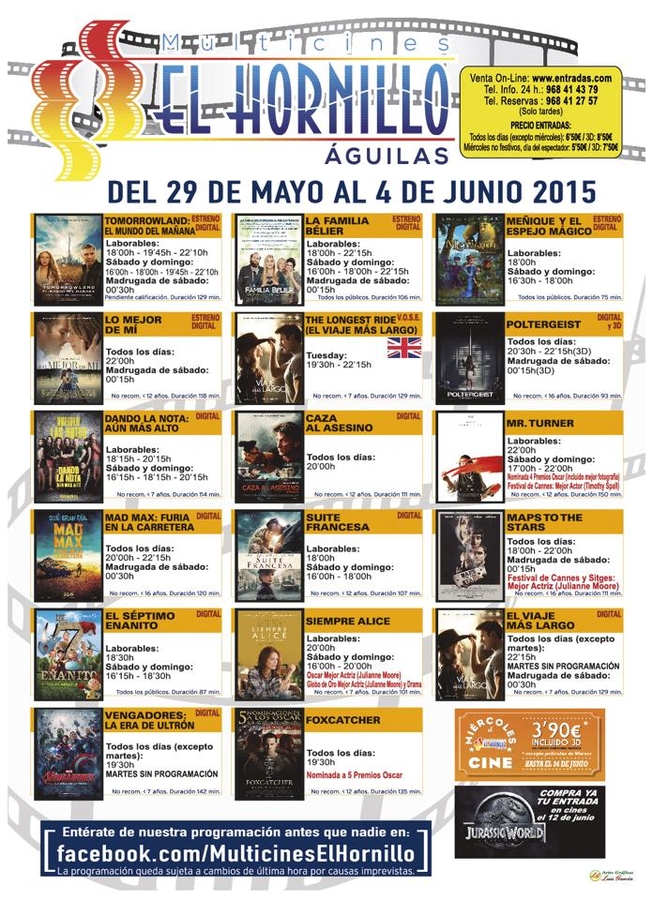 language cinema showing at the Multicine. This week the film is The Longest Ride. The Longest Ride is a 2015 American romantic drama film directed by George Tillman, Jr. and written by Craig Bolotin. Based on Nicholas Sparks 2013 novel of the same name, the film stars Scott Eastwood, Britt Robertson, Jack Huston, Oona Chaplin, Alan Alda, Melissa Benoist, and Lolita Davidovich and was released in April of this year.
Click to see more What's on in Águilas


Los Alcázares
This weekend the tapas, dessert and cocktail route concludes in Los Alcázares and there's also boxing in the CAR centre.
Click for Los Alcázares
Moratalla
Moratalla in the north-west of the Murcia region has a couple of interesting events this weekend: Moratalla is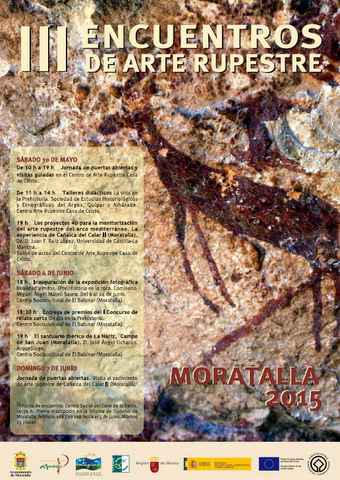 hosting a series of activities relating to its prehistoric rock art heritage and this weekend is opening the museum in the Casa del Cristo for public visits. Next weekend there's a tour to one of the caves which has examples of this rock-art, but places are very limited so book if you're interested.
It also has a Romería in the village of El Sabinar which is an interesting event during which the right to crown the Virgen de la Rogativa is auctioned off to the highest bidder. As normal there is also a free guided tour of the town available on Saturday.
Click for Moratalla


Totana
Totana continues to offer free guided visits to its La Bastida archaeological site at weekends, which can also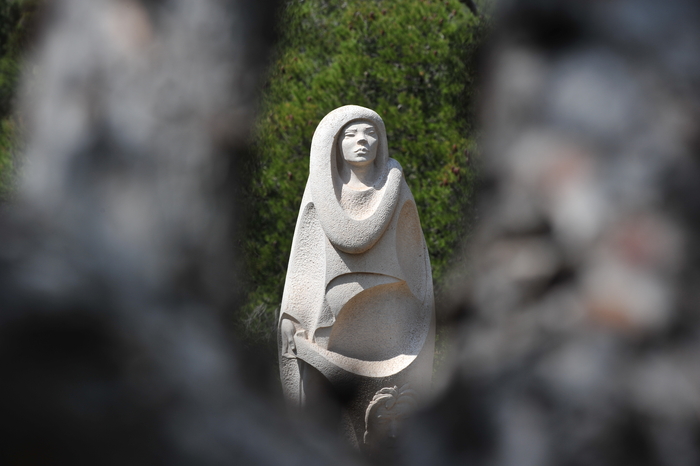 be booked for group visits and this weekend has an artisan fair in one of the Ed's favourite places, the sanctuary of Santa Eulalia up in the Sierra Espuña . It's a small fair, but can´t be beaten for atmosphere, being one of the best places to enjoy a coffee any day of the year and don´t forget to look inside the little chapel as the wall paintings are exceptional . Opposite the sanctuary is a sculptural vía crucis which leads up to a fab viewing point, great place to take the visitors for a shady picnic when the heat turns on ( although the restaurant in the sanctuary does a great menu del día in the week) so maybe do a spot of reconnaissance this weekend before they arrive!
Click for Totana
San Javier
Next week San Javier is celebrating World Environment Day with a series of visits including a trip to the municipal water purification plant. Booking essential if you fancy seeing something different. There's also an ecological market in the Plaza de España on the 5th.
Theres also a classic car event at La Manga del Mar Menor on Sunday
Click for San Javier
Mazarrón
This weekend Bolnuevo has a Triathlon, which means road closures as well as a chance to spectate.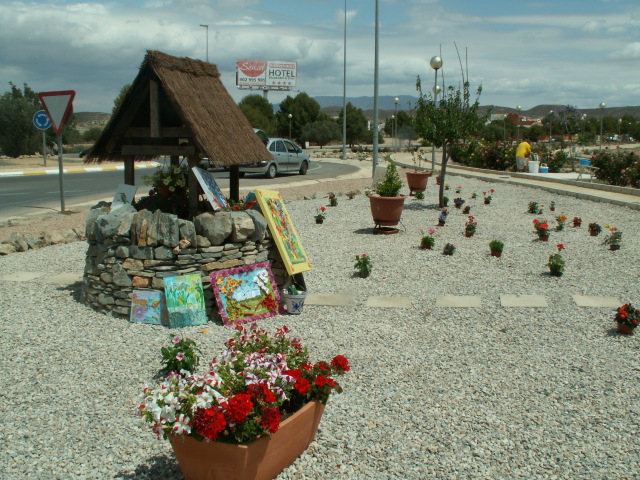 Expats on the former Sector A of the Camposol Urbanisation ( now known as Los Palacios) are holding a well dressing ceremony on Saturday, with all welcome to go along and celebrate the hard work undertaken by gardening volunteers who make the urbanisation a better place for everyone. All are welcome to attend. Next weekend the Cloud Nine Drama Group offer a variety show: tickets on sale now.
This weekend Mazarrón FC are also at home to the 2nd leg against CD Juvenia,kick-off at 7pm on Sunday evening , spectators very welcome and the Expat supporters team would love to see more locals going along and joining them to enjoy supporting football in Spain along with all their other sociable activities.
More community events can be found in the Community Page, accessed via the header bar on every page: don´t forget to send in your community events for inclusion to contact@murciatoday.com.WE WANT YOUR COMMUNITY NEWS AND CLUB EVENTS!!!!
Click for more news and what's on in the Mazarrón municipality
Lorca
The Paso Azul inaugurates its new museum tonight dedicated to the magnificent embroideries which parade during Semana Santa week. On Saturday there will be an open day at the new museum to show off the greatly extended space in which the cloaks are displayed.
The museum is located in Calle Nogalte, Lorca

Weekly news bulletin goes out tomorrow.
Restaurants, Sporting events and how to find more info
There are 106 events in the What's on section at the moment, and this next week we have a stack of auditorium programmes and fiesta programmes to translate for June, so just click on the What's on section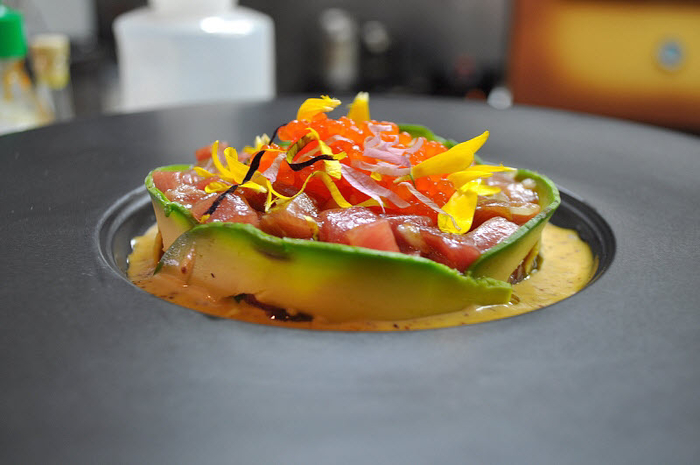 and scroll down, clicking through to the next page to see more events at any time as events are added every day. All events are listed in date order and you can search by type of event or area: if you click on the town name shown at the bottom of any event you can see other events listed for that area. We also split off sporting activities in a separate sporting and leisure section. We are constantly adding new events, so if you want to check on just one day, use the Events diary function in the header bar which helps you search by day.
Youll so find lots of static information about where to go in the Where to go section at the top of every page or local information in the local town sections which are shown by area in the map box at the bottom of every page, just click on the town name.
We also have plenty of restaurants on offer, so select the restaurants listing, again in the top header bar.( the image is from Magoga in Cartagena which is a new restaurant added this week)
Have a great weekend and remember, if you like what you see, pass it on or share it on your facebook.
Currency Exchange rate: Get more fun for your money!"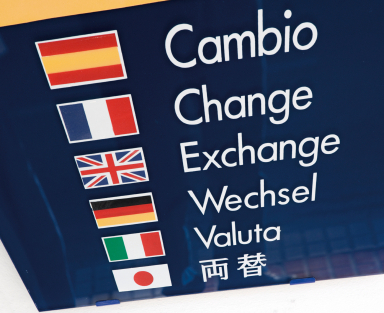 Today the Pound Euro currency exchange report rate is bobbing around 1.40
This is good news for residents and those looking to buy or sell property in Spain as the rate has remained at the same level as last week. With the exchange rate back up, now is a good time to transfer money while the rate is at that 7 year high level.
This means that those who transfer their pensions across to Spain are getting more euros for every pound sterling at the moment than they have for over seven years, and it also makes Spanish property even cheaper for those buying with Sterling, because with the historic currency exchange trading rate for the Pound Euro having been at 1.18 / 1.16 not so long ago, if you exchanged 100,000 Pounds now to Euros you would be over 20,000 euros better off. But rates change constantly, so you need to keep an eye on currency rates if you are planning to make a transfer any time soon.
Click for this weeks currency round up showing the exchange rate between Sterling and the Euro.
If you still use a bank to transfer money, ask our currency experts for a quote to use a money transfer service, youll be amazed how much more you get for your pounds using this method and its really easy to do!
Click here for a No-commitment quote to transfer money to Spain . Find out how much you can SAVE!
Would you like to receive this bulletin?
If you enjoyed this free weekly round-up, then please forward it on to your friends. If you have received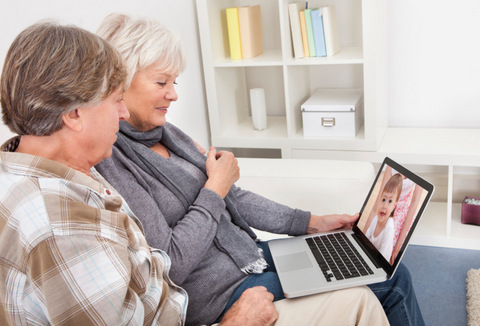 this from a friend and would like to have it sent directly, then click Register for weekly bulletin to sign up.
NONE OF THE TODAY PRODUCTS HARVEST, OR SELL EMAILS IN ANY WAY and we GUARANTEE your details will not be passed on, sold, or used for any other purpose, and are maintained in an off-site facility from which you can unsubscribe at any time.
We also welcome contributions from local charities or clubs, including post event reports, news items and forthcoming events. Use the contact us button in the top header to contact our editorial team.
Images: Copyrighted Murcia Today and Efe. Full or partial reproduction prohibited.
Why not give Murcia Classifieds a try?
It,s FREE up to €500 for non commercial ads.

Click on an item or Read More to view full dtails
article_detail
Thank you for supporting Murcia Today
Contact Murcia Today: Editorial 966 260 896 / Office 968 018 268