Carnival, Corvera and increased property sales
This week we start with an apology for the late bulletin and disruption in loading material towards the end of the week. A growing readership ( more than half a million unique users last year who read several million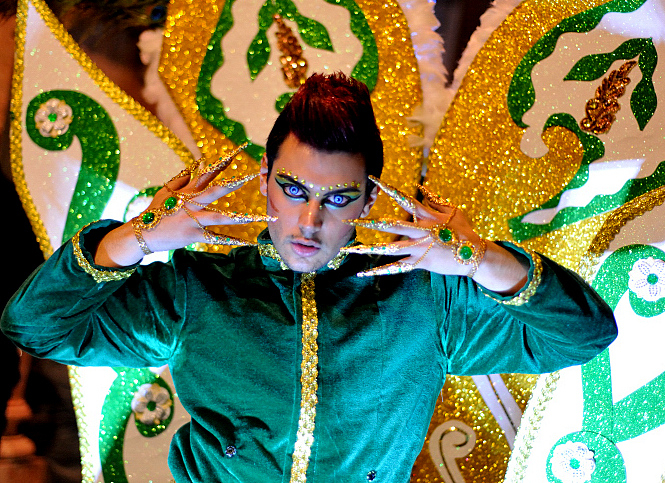 pages on multiple visits) and continually expanding bank of information requires a major commitment to maintaining the site and ensuring that the server can cope with the traffic and volume of storage required. Although we have our own dedicated server the addition of webhosting, the creation of webpages and a new project which will be unveiled fairly soon has precipitated an upgrade, so this week we extended our server capacity, meaning much faster loadtimes and a huge increase in storage capacity. Although this should have been a straightforward process, it inevitably threw up one or two technical anomalies which meant we couldn´t load any pictures on the site until a great deal of hair had been pulled out and our coder had consumed a vast amount of coffee late into the night, but finally the issue was resolved on Saturday afternoon just in time for Carnival.
All of which has added up to a lot of wasted time and reduced output, so apologies, but the long-term benefits far outweigh a couple of days of stress.
As it happens, the week has been fairly quiet on the news front as Spain obsesses over the forthcoming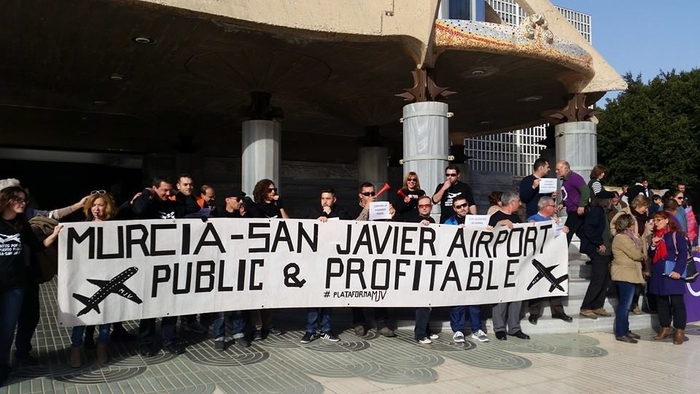 elections and even more importantly, Carnival!!!!!!!!- the region following the national pattern.
Probably the news story of most interest to Murcian residents is yet again…..Corvera airport.
This week the regional president, Alberto Garre, made a statement in the regional parliament about the current situation regarding both Corvera airport and San Javier. Obviously this issue is a delicate subject for the government ahead of the elections and due to the complicated situation surrounding the non-opening of Corvera is something which can be used as electoral ammunition by opposition parties, so the regional president was at great pains to emphasise that the government is doing everything possible to resolve the legal court cases which are now underway between the regional government and former concessionary ( who last week added two more cases to their haul bringing the total disputes to 10), to sort out the terms for a new bidding process to find a new concessionary and resolve the situation surrounding the closure and transfer of personnel from San Javier airport to the new site at Corvera. The president highlighted the importance of the tourism sector to the regional economy and reiterated the commitment of the government to resolving the situation.
While he was speaking, workers from San Javier were protesting outside parliament against the closure of San Javier airport and reiterating their determination not to move. However this week this situation has become even more complicated as Aena, which manages San Javier and all the state-run airports across Spain, floated 49% of its shares on the stock market. This was a very successful part-privatization, shares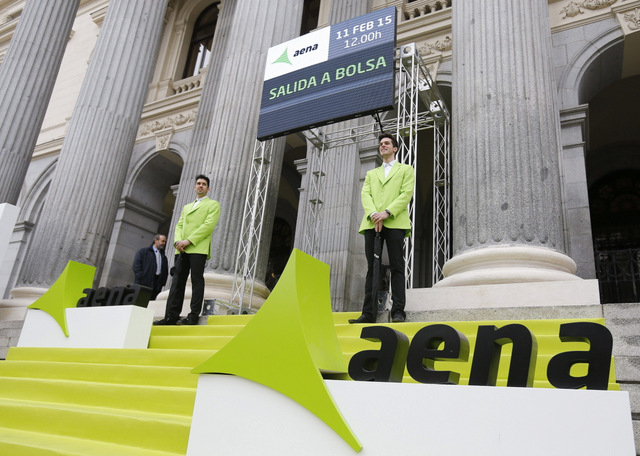 rising by 20% on the first day of trading, but will have far-reaching effects, as Aena will be forced to resolve the situation in Murcia with a commercial hat on, and answer to shareholders.
However, President Garre promised in his speech that no workers from San Javier would lose their jobs in the transfer between the two airports, which pre-establishes employment conditions that will make it more difficult for other companies interested in bidding to run Corvera to compete. It also limits the potential for Aena to streamline, downsize and make the running of Corvera more efficient, so the situation remains complicated, with no guarantees yet as to when the airport will open.
Other stories included the weather as the unusual situation of snow in the North-west caused a flurry of accidents and traffic jams, not because of the snow itself, but due to the amount of Murcians who flocked from the city and the coast to see it!
It has been unseasonably cold this last week, although it warmed up slightly just in time for carnival as brave souls across Murcia shed their winter woollies and donned just enough feathers to maintain a semblance of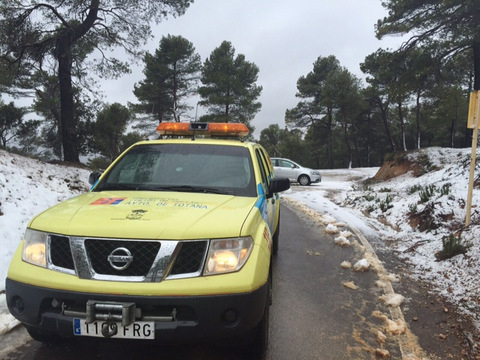 decency.
Apart from the weather, we've had another flurry of political promises: this week it's been announced that the access road to Los Arcos hospital will finally be improved after endless complaints from residents, Torre Pacheco will also finally have a bus service to the hospital, the first stone has been laid for the new marina at Islas Menores, a new ferry service will run from San Pedro del Pinatar across to La Manga on market days and extra resources are being committed to summer fire fighting following a very successful summer 2014 campaign.
Another interesting little story this week is the reduction in the numbers of expats living in the region, not due to a mass exodus, but a clean-up of the municipal padróns. Yet again, this just highlights the importance of making sure you're registered on the padrón if you live here: less residents means less services!
More news stories in the Murcian Regional News section
What's on in Murcia
However, the truth is, that most of Murcia has only one thing on its mind at the moment and that's Carnival.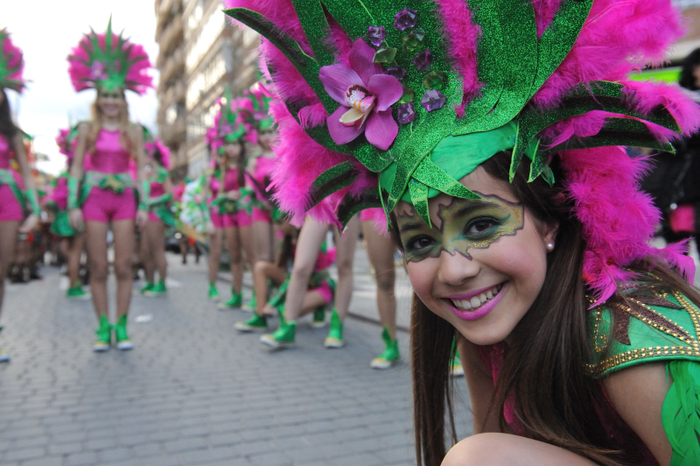 This weekend there have been lots of parades, parties and fancy dress competitions for the kids, but it's not over yet as the parades continue right through next weekend. Águilas starts its parades this Sunday and they continue through the week, so there's plenty of time to get in the car and enjoy a bit of bling, and Santiago de la Ribera in San Javier (one of the Ed's favourites as there's enough light to photograph) is next weekend. Some councils haven´t even presented their carnival yet ( Torre Pacheco isn´t even presenting their carnival until Monday) so you've not missed everything, there's plenty more to enjoy.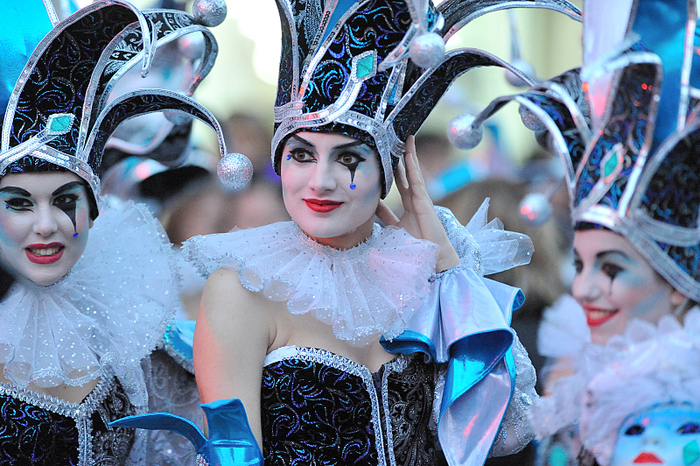 Just click into the What's On section, and you'll see forthcoming events and parades all in date order.
Have a scroll through next weekend as there are lots of walks and family activities on offer, most of them free, as well as a good smattering of concerts coming up. The free guided visits around the region are also starting up again so during the week we'll be writing all of those up and getting them loaded on.

Spanish national news
Weather has dominated the news this week as other areas of Spain, particularly the north, suffer a cold snap.
British Ministers deciding that those living in Spain have no right to a winter fuel allowance would probably be
interested (actually they probably wouldn´t!!) to know that those living in areas of the north had to take in food drops by helicopter as they were snowed in, that a wild baby bear was snapped climbing up steps in a village looking for food, and that the rough seas unearthed 300 million year old fossils on a beach in Asturias.
The economic situation continues to improve for families as inflation remains in negative figures, prices driven down by low fuel costs, although poverty is still on the increase as so many families face the ongoing problem that all of their members are unemployed. This isn´t benefits Britain and this week food banks have been calling for more resources to help them cope with the level of demand. In spite of the relative affluence of coastal tourist areas, Spain still has a quarter of its adult workforce unemployed and although there is a positive economic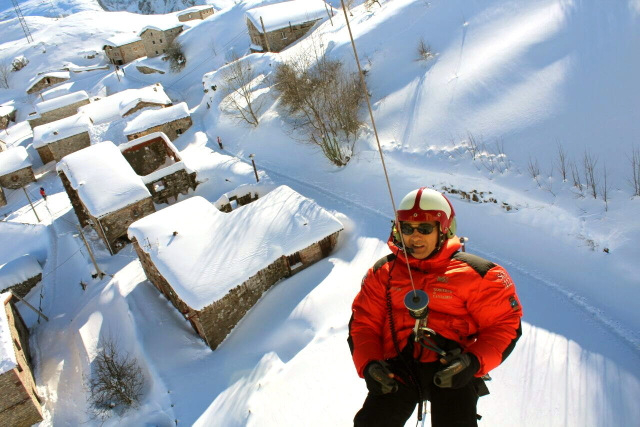 evolution, there's still a long way to go before the country recovers from the economic stalemate of the last few years.
However, there are signs of recovery, and the housing market is certainly starting to look more positive.
This Spring agents are reporting increased interest, particularly given the excellent Sterling-Euro exchange rate at the moment which makes Spanish property even cheaper for those buying in Sterling and means those living here have more in their pockets to spend.
Property sales in Spain concluded with a 2.2% increase last year, and there are positive noises right across the sector about the prospects for 2015, something which obviously makes a big difference to all expat businesses servicing expat needs, as well as Spanish businesses providing products and services to those buying property here.
However, the hotel sector continues to complain about unregulated private property rentals, so expect some sort of legislative changes on that front in the future.
This week the King of Spain has awarded himself a large pay cut, part of the ongoing process to modernise the Spanish Monarchy and improve relations with the Spanish population following the upset caused by his sister Princess Cristina who looks set to become the first royal to face criminal charges.
Also in the news, former PP treasurer Luis Bárcenas has threatened to switch to attack mode as the courts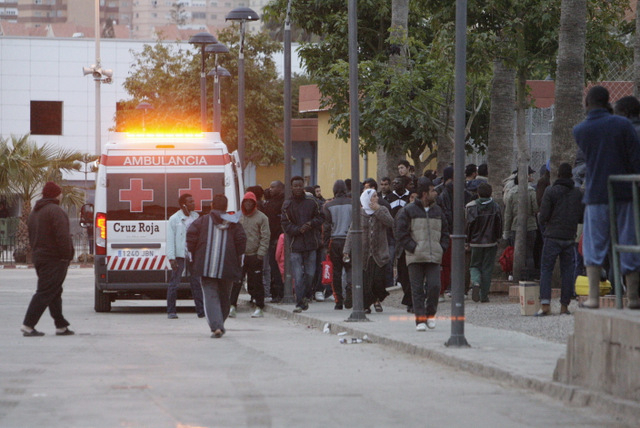 continue to gather evidence in the cash-for-contracts scandal which has enveloped the construction sector and political world, as politicians hold their meetings and rallies, select their candidates and draw the battle lines for a busy year of electoral campaigning.
Immigration continues to headline as more immigrants scale the border fences or swim into Spain via Ceuta and Melilla and this week the government has announced its setting up new political asylum offices to cope with the flow.
Ecologists have been complaining this week in Murcia as farmers burn straw to fight the cold in soft fruit tree orchards ahead of La floración ( spring flowering), while others are furious that chemical spraying is killing bees by the million when Spain, along with so much of Europe is suffering from a lack of pollinating bees.
We've also had outrage this week that yet another Iberian Lynx has been killed on the roads in Andalucía, questions being asked as to why protective fencing ( stolen by scrap metal thieves) has not been replaced when so many millions of public money has been spent trying to conserve the most endangered big cat in the world.
And questions are also being asked about the desalination plants programmes which sucked in many millions of euros of European funds, the Torrevieja plant set to lose 55 million in subsidies as it still lies idle, 5 years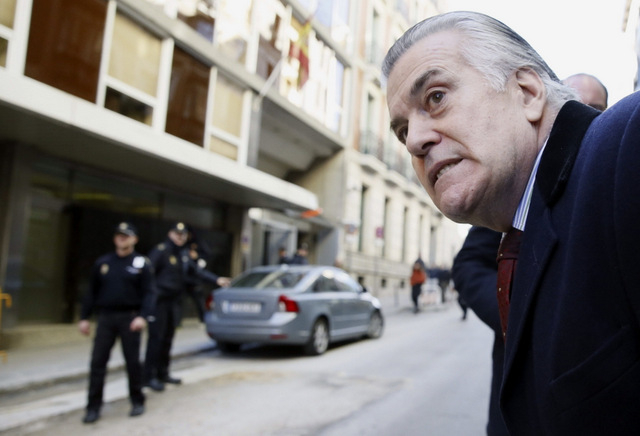 after completion.
The cases relating to Spain's stolen babies still rumble on as attempts are made to solve riddles of the past when babies were taken away from their parents without knowledge or consent and given to "more suitable " parents, the blood parents told that their children had died.
In Galicia meanwhile, the fight is on for the right to speak Galician, showing Cataluña is not the only area of Spain which is fighting for the right to conserve its own local language.
And finally, the big news of the week (!!) is that U2 have announced a fourth gig in Barcelona this October, so if you gave up after hours in a virtual queue for tickets last time, there's one last chance to see them this year here in Spain.
Tickets go on sale 19th February at 10am although fans can pre-register if they want those tickets!
Have a good week and enjoy those Carnival parades: it's a long lent before Semana Santa and Easter.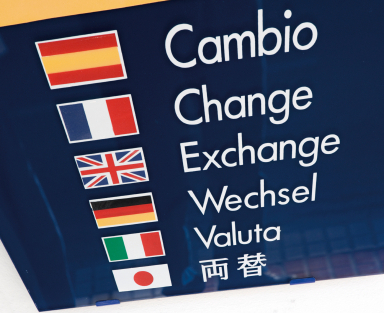 This week currency exchange rates continue to remain at a 7 year high at 1.3435 Click for this weeks currency round up showing the exchange rate between Sterling and the Euro.
This means that those who transfer their pensions across to Spain are getting more euros for every pound sterling at the moment than they have for seven years, and it also makes Spanish property even cheaper for those buying with Sterling, but rates change constantly, so keep an eye on currency rates if planning a transfer any time soon.
If you still use a bank to transfer money, ask our currency experts for a quote to use a money transfer service, youll be amazed how much more you get for your pounds using this method and its really easy to do!
Click here for a No-commitment quote to transfer money to Spain and see how much you can save!
Would you like to receive this free bulletin?
If you enjoyed this free weekly round-up, then please forward it on to your friends. If you have received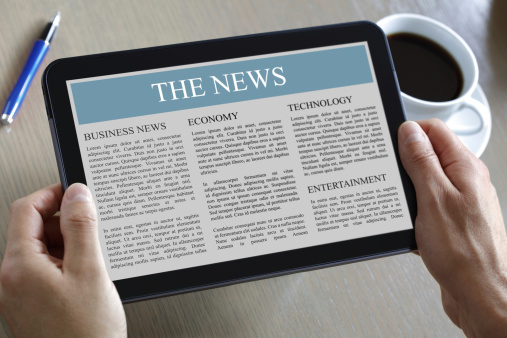 this from a friend and would like to have it sent directly, then click Register for weekly bulletin to sign up.
NONE OF THE TODAY PRODUCTS HARVEST, OR SELL EMAILS IN ANY WAY and we GUARANTEE your details will not be passed on, sold, or used for any other purpose, and are maintained in an off-site facility from which you can unsubscribe at any time.
We also welcome contributions from local charities or clubs, including post event reports, news items and forthcoming events. Use the contact us button in the top header to contact our editorial team.
Images: Copyrighted Murcia Today and Efe. Full or partial reproduction prohibited.

Murcia Classifieds

Why not give Murcia Classifieds a try?
It,s FREE up to €500 for non commercial ads.
article_detail
Thank you for supporting Murcia Today
article_detail
.
Contact Murcia Today: Editorial 966 260 896 / Office 968 018 268