Drama at Corvera airport, Bethlehem burns and the bulldozers demolish more expat homes
Murcia Region news round-up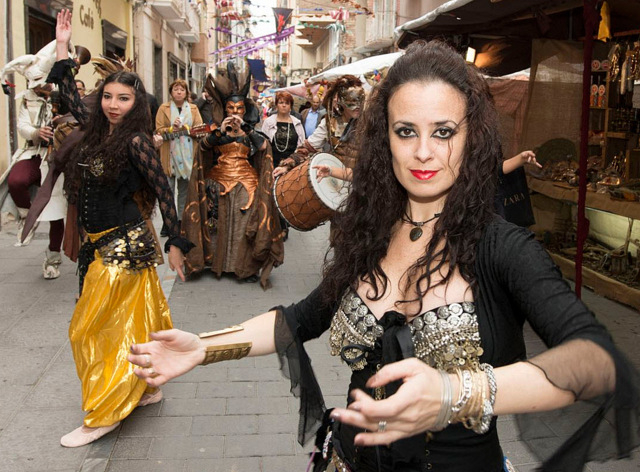 This week the dominant story in Murcia has concerned developments regarding the new international airport at Corvera.
The last few days have seen extraordinary drama as the strategy adopted by former president Ramón Luis Valcárcel is abandoned unceremoniously by his successor, Alberto Garre. Having failed to open the airport within the scheduled time allocation, consortium Aeromur were effectively "sacked" by the regional government over a year ago, but after the situation threatened to dissolve into a nasty mess of legal litigation, former regional president Valcárcel took the decision to allow the former concessionary to continue on its course to open the airport, providing financing could be obtained. The final selected route for this was via a loan, but this required permission from Brussels, as the proposed scheme appeared to breach European anti-competition laws.

After more than a year of negotiations, Brussels has still not pronounced, and it appears that Alberto Garre, who took over as president when Valcárcel retired and took up a post in the European Parliament, has sensed the way the wind is blowing and is now saying the verdict from Europe may not be a favourable one, and that a plan B is required. Having spent weeks seeking a viable plan B, which appears to have stuck in the mud in a yet more rounds of negotiations: Aeromur won´t open Corvera unless San Javier closes, state run airport management company Aena won´t close San Javier unless they are compensated and Aeromur say they won't pay any compensation as they haven´t got any money, the businessmen of the region made their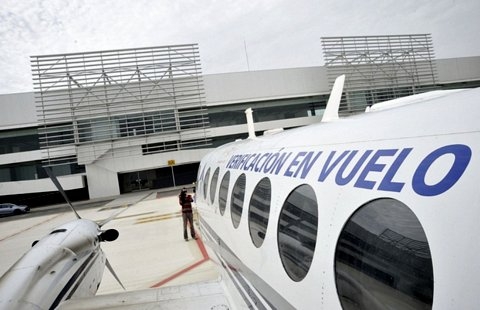 dissatisfaction known to the president and he decided to act.

Plan C manifested in a secret meeting held in Madrid with the national Minister for transport, and the head of Aena, during which President Garre took the sensible step of asking Aena if it would bid for the concession to run Corvera, at which point the regional minister for infrastructure promptly resigned on the spot, feeling that the negotiations he has been maintaining for months with the former concessionary had been wasted. Aena and the Minister for infrastructure affirmed that yes, they would bid for Corvera, at which point president Garre gave the former concessionary a week in which to get its act together and appointed Francisco Bernabé, former Mayor of La Unión as the new regional minister for infrastructure. To read the developments during the week, what this means in terms of when the airport will open and the unashamedly detailed overview of what the options are now, click through to this week's Corvera round-up.

Also on the desk of the new minister are files concerning the Marina de Cope development (another stalled flagship project due to its environmental illegality, this time on the coastline of Águilas and Lorca) and other projects such as the high-speed rail network's arrival in Murcia (scheduled for next year), the Paramount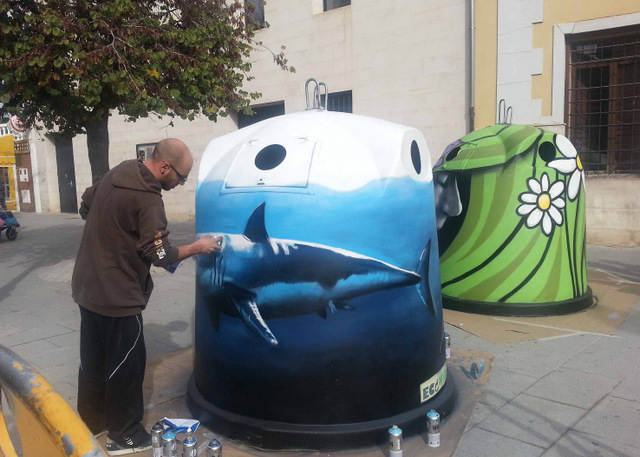 theme park in Alhama de Murcia, and the re-generation of the bay of Portmán which he came close to achieving earlier this year. However the other top topic which he has to deal with is the proposed macro-container port terminal in El Gorguel bay which Sr Bernabé opposed during his time as Mayor. Now he must push for its construction, as the development of the container shipping business in Cartagena is crucial for the industrial activity and job creation of this region, although of course, as he has already said this week, building the port is vital, but not necessarily where his predecessor wanted to build it, so he can achieve a solution which suits everyone, including the environmentalists who bitterly oppose the construction of the port in El Gorguel bay, and everybody wins with no-one losing face. Busy months ahead!

Other Murcia news this week: the rate of deficit in Murcia is the second highest in the whole country, meaning that the government is under pressure to reduce spending further, which could mean unpopular measures in the run-up to elections, but on the other hand the foreign tourism sector is delivering solid and positive results, with the amount spent by visitors from abroad increasing by 40% so far this year. With more than half of the visitors coming from the UK, this makes the British a very important market for development, and as Murcia attracts less than 2% of all foreign tourists in Spain, highlights just how much more potential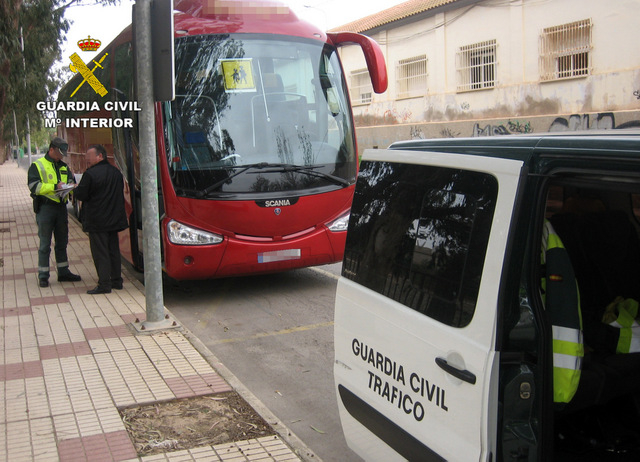 there is for Murcia to continue developing as a tourist destination of the future.

Elsewhere, in Fuente Álamo a school bus driver was found to have double the legal limit of alcohol in his bloodstream – a distressing mistake so soon after 14 people died in the Cieza coach tragedy – the Town Hall of Caravaca de la Cruz has contracted graffiti artists to decorate its bottle recycling containers, and locals in the centre of Alhama de Murcia were treated to an unscheduled spectacle on Tuesday and Wednesday when a hungry and disorientated griffon vulture took up residence in the area of the town market. The bird was coaxed into a cage and taken to the fauna recovery centre to rehydrate.
Murcia council also have unveiled a novel approach to copper cabling thieves who constantly plunge parts of the city into darkness: electrocute them, problem solved.

And in El Albujón belén builders were unperturbed that Bethlehem went up in flames earlier this week, along with Herod's palace and have announced that Christmas will take place as usual, although this year in a mechanic's workshop and not in the manger as it has done on previous occasions.

What's on in Murcia this week
This weekend forecasts of inclement weather have resulted in the cancellation of the Totana Mediaeval market and one or two of the family activities scheduled for this weekend. However, the programme of events for the fiestas in Totana is all posted and continue until December 14th, the most noteworthy event being the Bajada of Santa Eulalia, which is a 7km walk down from the sanctuary in the Sierra Espuña on the 8th, a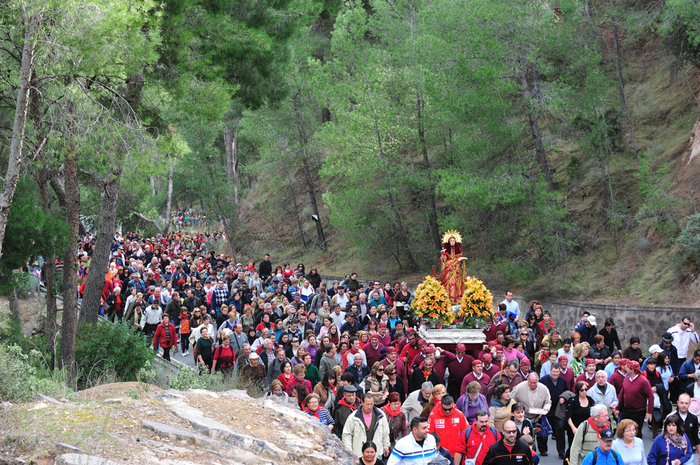 thoroughly enjoyable activity should anyone feel like joining in.

This weekend Cartagena has continued with its own Mediaeval market which is open until Sunday evening, and is a very good market, on a large scale and in the north-west Cehegín holds its monthly artisan market celebrating the fruits of Autumn.

Next weekend is yet another Bank Holiday, and Caravaca de la Cruz holds its own major artisan market, and fiestas are being held in San Javier, Yecla and Mazarrón as well (last 2 programmes are in translation pile as of Saturday). If we've missed any and you have the programme, please send it. We do not have a crystal ball in the office and have chronically limited resources to trawl around hunting for information, so if you have a gem of an event, or your own club events, PLEASE send it in for inclusion.( Use the safe contact box in every header).

There are still concerts rumbling on in honour of Saint Cecilia and lots of free guided tours across the region, including an open weekend in La Unión. This weekend ADAPT are bringing panto chaos to San Pedro del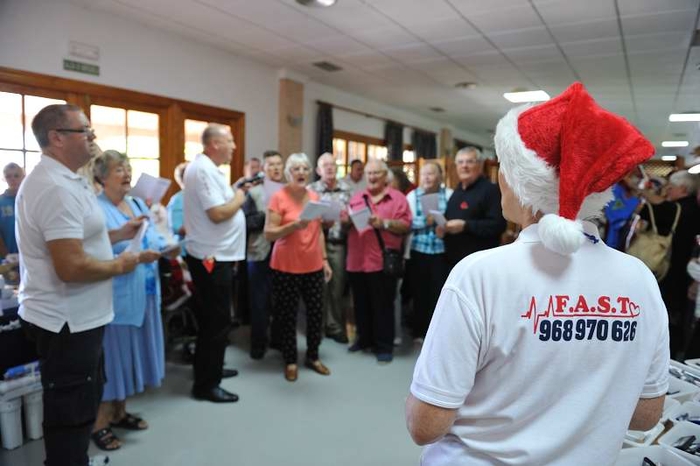 Pinatar and FAST are holding their Christmas Fair on Camposol.

There are 191 events live in the what's on section, all listed in date order, so just scroll down and lots of events for not only this coming week, but the weeks ahead are shown in date order. There are also plenty of family events, walks and sporting events (most of them free) shown in the sporting section, again in date order, just scroll down.

Finally, it's worth checking out the winter breaks programme being offered by the regional tourist board as there are some excellent offers in the spa hotels available until June which are good for short breaks for residents here or those from outside the region.

Spanish news round-up, week ending 28th November 2014
One issue dominated the Spanish national news this week, and it's not a new one: corruption. Wherever you look it seems that the Spanish media are reporting new cases of corrupt politicians or new details regarding existing cases almost every day, and this week has been an especially active one.

Arguably the biggest story was the resignation of Health Minister Ana Mato on Wednesday, following confirmation by Judge Pablo Ruz after five years of investigation that she is required to pay back some of the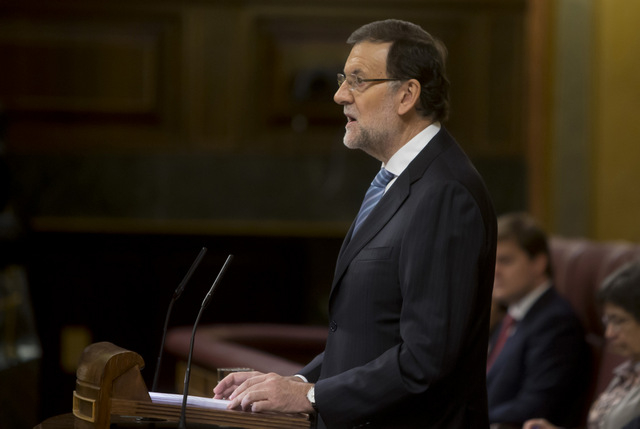 money which was earned illegally by her husband when he was Mayor of Pozuelo de Alarcón in Madrid. Sra Mato resisted pressure to resign various times during her three years in office, most recently when accused of poor leadership during the ebola scare in Madrid, but she has now finally become a victim of the corrupt practices of her husband.

There has been speculation that rather than jumping of her own free will, Ana Mato was pushed by President Mariano Rajoy, but speaking the next day in parliament Sr Rajoy appeared to defend his ex-Minister, evoking the scorn of TV chat shows and the social networks who want to see politicians answer for their actions and prefer the "off with their heads" approach. Announcing new anti-corruption measures he said that Spain was not corrupt, it just has some corrupt people in it, a statement which was broadcast with incredulity by the international media who watch with their mouths open as one politician after another walks away virtually scot free from corruption court hearings in Spain.

One illustration of the problem of corruption in the news this week, Carlos Fabra, the former president of Castellón, has finally been given five days in which to enter prison –a full year after he was sentenced – and Luis Bárcenas, the former PP party treasurer, has been given a "get out of jail free" card by Swiss bankers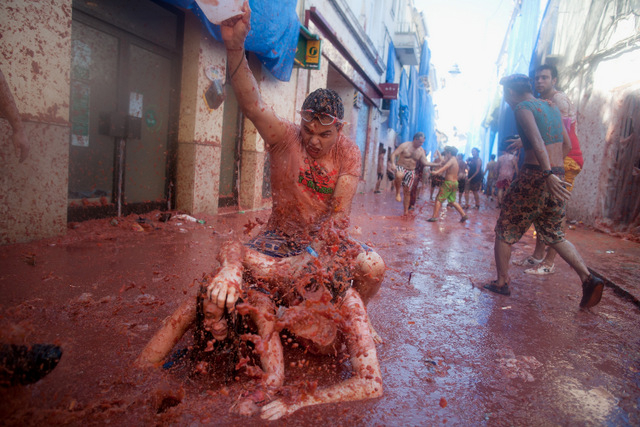 who have said that in spite of having complied with the Spanish courts and supplied information about the 48 million euros which passed through his accounts, that they won´t allow this evidence to be used in a court trial. Judge Pablo Ruz, however, believes he has enough evidence to charge Bárcenas, along with over 40 other people in cash for contracts charges in the Gürtel case. This week we've even had the Mayor of Buñol indicted for allegedly corrupt practices relating to the sale of tickets for Spain's biggest food fight: La Tomatina in Valencia. In Cartagena the Mayoress faces the most difficult time in her political career as both a regional and national politician, reportedly just days away from being indicted in the Novo Carthago case, a nightmare scenario for her so close to the elections. An interesting report this week highlights the scale of the black economy in Spain and makes the connection between the levels of public corruption and the black economy at street level: "what's good for them is what's good for us" is the closest translation on that one. Another little story relates to whether there's even a place for one and two cent coins in modern Spain: is it even worth the cost of making them any more?

The Catholic Church in Spain has also had a rough week. The Archbishop of Granada prostrated himself in an act of public penitence in a week when the Pope himself intervened and forced the Archbishop of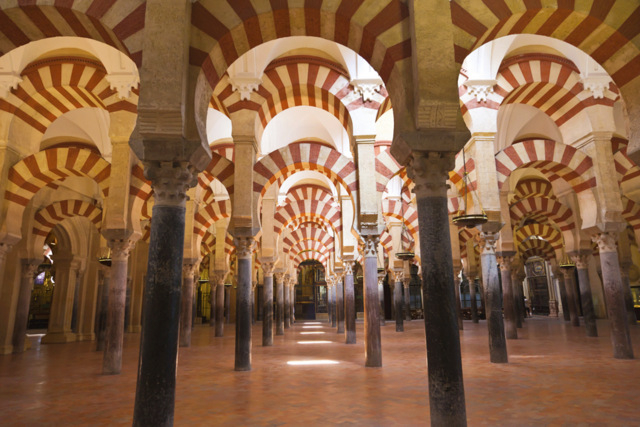 Zaragoza to resign not through ill health, as he originally claimed, but because he had paid 105,000 euros into the account of a 27-year-old deacon, who wasn´t even ordained. This payment was an attempt to hush up sexual abuse allegations, coming in the same week as three other clergy in Granada were arrested in relation to sexual abuse allegations.

Elsewhere in Spain a sure sign that Christmas is nigh is that the annual Freixenet cava champagne advert is now being shown on Spanish television. The 1-minute 50-second extravaganza has caused a good deal of controversy as it has been interpreted as an anti-separatist advertisement by Catalan pro-independence supporters who have threatened to boycott their bubbly this Christmas.

In Córdoba, meanwhile, foreign tourists – and there are more than ever in Spain, spending more than ever before in Spain, according to government statistics published this week – will be glad to find that they can now locate the city's top tourist attraction on Google Maps again following a mass public campaign protesting that the Mosque –Cathedral had been re-named as the "Cathedral". This was interpreted as an extraordinary attempt on the part of the Church to wipe out the building's Moorish history, but balance has been restored and the Cathedral is once again a powerful fusion of the cultures from which modern day Spain has been built.

Spanish property round-up, week ending 28th November 2014
These are interesting times in the Spanish property market, with real estate professionals anxiously scanning the horizon for signs of an upturn and succeeding in finding them more and more frequently.

This week various financial and property institutions, including Saxo Bank in Denmark, BNP Paribas in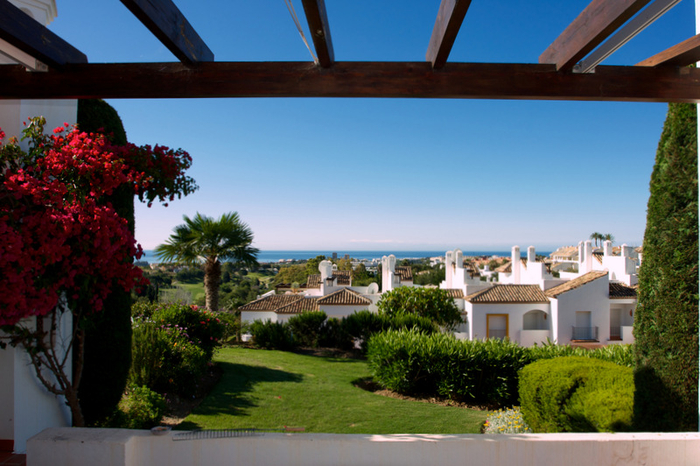 France and Kelisto in Spain, produced analyses of the current situation which concluded that stability, if not yet with us, is imminent. The factors which lead them to this conclusion include an increase in sales activity, a gradual leveling out of prices, a more dynamic approach on the part of Spain's banks to giving mortgages and the localized reawakening of the construction industry.

Certainly this is a promising combination, although of course it has to be remembered that any improvement in the statistics is in comparison to the disastrous figures of the last few years, but nonetheless optimism is tempered by a healthy skepticism and a long-term approach which was singularly lacking during the years of uncontrolled growth and expansion prior to 2008. For example, the Kelisto study points out that any growth in demand is likely to be stifled over the next few years by an aging population and a decrease in the 25- to 40-year-old age group, while others highlight that although the economic situation is improving slightly the purchasing power of Spaniards is not increasing.

This is borne out by the fact that between 13% and 16% of all purchases at the moment are being made by non-Spaniards, and according to the country's property registrars 18% of those non-Spaniards are British. Low prices are attracting buyers from northern Europe, but are still out of reach for many Spaniards.

Alongside this, the latest Ministry of Development bulletin this week provided a reminder that falling house prices are not yet a thing of the past: although the last two quarters have provided some stability, the average price across Spain has still fallen by 2.5% over the last year. Stability may be close, put prosperity is still a fair way off.

We also have stories relating to the social housing fund set up to help evicted families which has failed to attract the anticipated interest, uptake is slowly increasing on the numbers of foreign buyers lured by the "golden card residency offer" in return for buying high value Spanish properties and sadly, yet again, the demolition bulldozers have been back in Almería, destroying lives and raising the hackles of expats, who watch helplessly as the homes of victims of corruption, greed and incompetence are bulldozed. Sadly, no matter how positive the evolution of Spanish property this last month, this is the story which the British media have chosen to put on the breakfast tables of millions of British readers, a poor advert for Spanish housing.

More stories in Spanish property news section
Currency round-up
This week currency exchange rates closed back up at around 1.26 followinga volatile week , a lower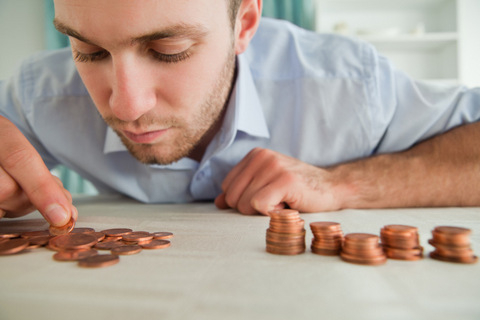 level than the recent highs, but still better than it has been for the last 2 years. Those who transfer their pensions across to Spain are still getting more euros for every pound sterling at the moment than they have for some considerable time, and it also makes Spanish property even cheaper for those buying with Sterling, but rates change constantly, so keep an eye on currency rates if planning a transfer any time soon.
If you still use a bank to transfer money, ask our currency experts for a quote to use a money transfer service, youll be amazed how much more you get for your pounds using this method and its really easy to do!
Click for this weeks currency round up showing the exchange rate between Sterling and the Euro.
Would you like to receive this free bulletin?
If you enjoyed this free weekly round-up, then please forward it on to your friends. If you have received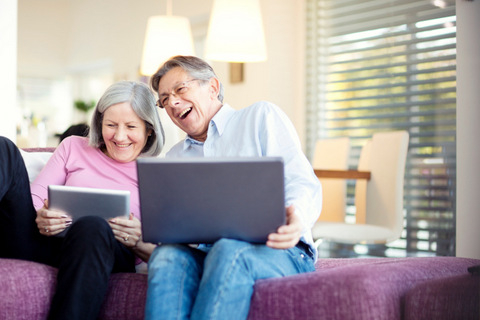 this from a friend and would like to have it sent directly, then click Register for weekly bulletin to sign up.
NONE OF THE TODAY PRODUCTS HARVEST, OR SELL EMAILS IN ANY WAY, SHAPE OR FORM and we GUARANTEE your details will not be passed on, sold, or used for any other purpose, and are maintained in an isolated off-site facility from which you can unsubscribe at any time.
We also welcome contributions from local charities or clubs, including post event reports, news items and forthcoming events. Use the contact us button in the top header to contact our editorial team.
Images: Copyrighted Murcia Today and Efe. Full or partial reproduction prohibited.

Murcia Classifieds

Why not give Murcia Classifieds a try?
It,s FREE up to €500 for non commercial ads.

article_detail
Thank you for supporting Murcia Today
Contact Murcia Today: Editorial 966 260 896 / Office 968 018 268