Cooler weather removes Gota Fría risk and Corvera chaos continues
It may not seem like good news to many readers, but the arrival of colder weather over the last week has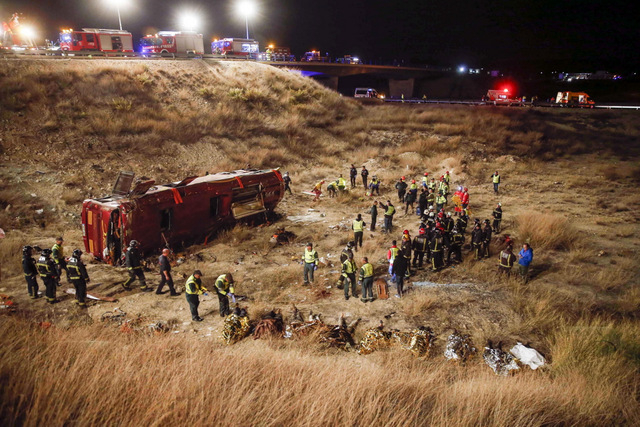 come as something of a godsend to the Region of Murcia. Not only has the moderate rainfall come as a relief to farmers, but the rest of the population will be relieved to learn that with cooler temperatures the risk of a "gota fria" mega-storm and further flash flooding is now over for the autumn.
The dominant story in the Region of Murcia news this week, however, has not been either as optimistic or as light-hearted. On Saturday night in Cieza a coach carrying more than fifty people back from Madrid to their home town of Bullas failed to slow down in time to leave the motorway at Cieza and ploughed through the safety barrier before careering twenty metres down a bank. Fourteen of those on board lost their lives.
It has not yet been established whether the tragedy was due to driver error or brake failure, but the town of Bullas has been stunned by the disaster, and among the mourners at a mass funeral on Monday was King Felipe VI himself. Three days of mourning were decreed throughout the Region of Murcia, and for the most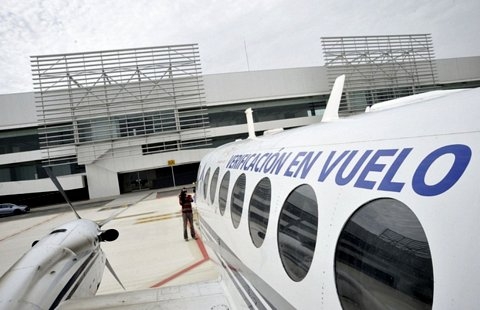 part it has been a sombre week in the regional press.
Elsewhere uncertainty continues over the new Region of Murcia International Airport at Corvera. As the possibility grows stronger that the European Commission will fail to meet its nominal deadline of 18th December to reach a decision on the validity of the proposed loan which would enable Aeromur to open the airport next spring, news is eagerly awaited from the regional government regarding its "Plan B". As yet, though, none has been forthcoming.
In the meantime, though, workers at San Javier are aiming to throw yet another spanner in the works by putting their point of view to the European Commissioner that the regional government has deliberately presented the situation misleadingly. In this context only Manuel Campos, the regional minister for Development and Public Works, remains undeterred in his optimism that the airport at Corvera will open in time for a photo opportunity before next May's regional and local elections, although local business representatives are getting bored with the whole procedure and have put out a statement saying that the whole process has taken too long and that the failure to open is damaging the prospects for businesses working here in Murcia.And after having written over 200 articles about the opening of this airport the Ed is inclined to agree with their sentiments!
Elsewhere, the Town Hall of San Javier finally seems to be gaining support in its pleas for help in paying for the operation and maintenance of the El Estacio bridge in La Manga, which benefits not only San Javier but also all of the other municipalities in the Mar Menor area.
A few kilometres further south in Los Alcázares, however, it seems that the Town Hall is more concerned with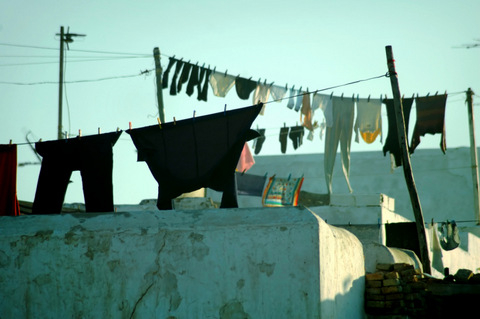 the thorny issue of hanging clothes out to dry: the regional press have pounced on a new local bylaw which states that those who hang their washing out in visible locations are "distorting the aesthetic configuration of buildings and gardens", and are therefore to be ordered not to do so under threat of fines.Theyre not the first, housewives have been foaming at the mouth over similar orders in other parts of Spain for some time and in Lorca its even illegal to have "dangerous flower pots" on your balcony, although in truth, these laws are often passed and not enforced.Just be grateful its not your job to enforce the new law!
What's on Murcia
There are lots of activities on offer for those who enjoy a trip out during the next week.
Lorca celebrates its fiestas in honour of San Clemente, with the main parade of Moors, Christians and Jews,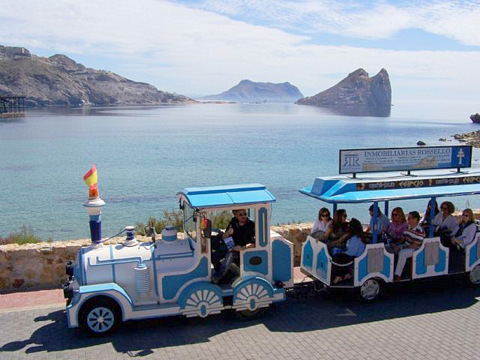 the three cultures which shaped its history parading on Saturday night, then several more activities during the week before launching into its annual Mediaeval market next weekend, folk festival and torchlit procession up to the castle. There are also two concerts remaining in the free entry Mediaeval and Baroque music festival.
Puerto Lumbreras is holding a three day traditional market over this weekend, and in Cartagena Dinamiza tu Plaza invites visitors into the Plaza del Rey and main shopping area of the city. Just around the corner from this the Arthotel is open, with a wide range of artworks on show and for sale inside the NH Hotel, and the Cartagena Jazz Festival continues with a rich and varied programme of excellent music both this and next weekend.
Mazarrón has begun its Fiestas del Milagro, which include two 7km legs of the Romería de la Puríssima, one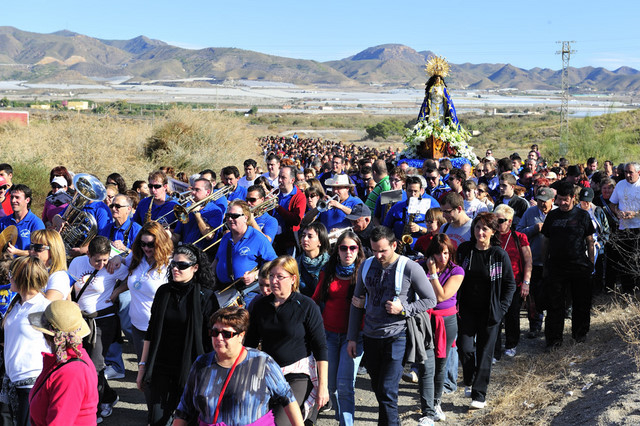 on each weekend, the largest attendance being next Sunday morning when thousands join the Virgen to walk from Mazarrón to Bolnuevo, followed by sardines on the beach for all: portions should be generous this year as elections loom next May. Mazarrón also has the MABS Christmas Fair next week, so don´t forget to come along and stock up on jam and mince pies.
In Murcia city Murcia se reManga is a major event for the youngsters featuring all things Japanese, and across the region musicians honour Saint Cecilia, patron of musicians, with several concerts, three of them in Alhama de Murcia, although Torre Pacheco, Águilas and Jumilla have also scheduled concerts ( so far, although this is likely to change during the week.)
Alhama also offers an artisan market and free guided theatrical tour, Caravaca de la Cruz and San Pedro del Pinatar both have artisan markets, Águilas has its route of the railways, which is a thoroughly enjoyable way to discover the railway heritage of this attractive seaside town, Cieza offers a guided visit to its Serreta Cave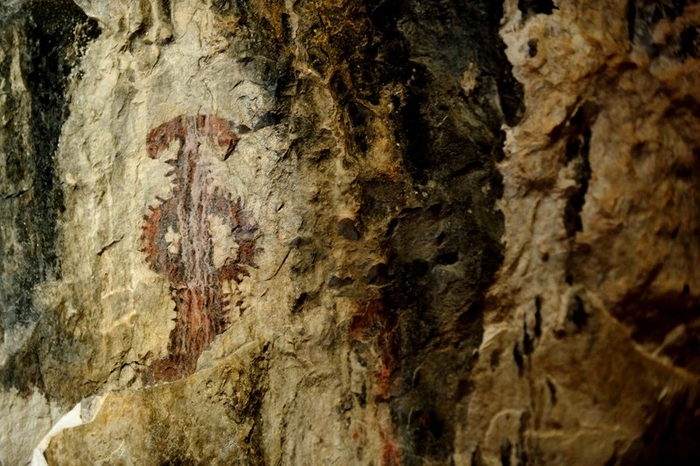 and there are lots more activities including a volunteer day to repopulate the Calblanque park with trees, or help to clean up the Cabezo Gordo in Torre Pacheco.
And there are lots more events and activities on offer, just click into What's on and scroll down, more events following on each page.
Don´t forget, all events are listed in date order, so simply scroll down the list in the What's on to view more forthcoming activities or use the events diary in the header bar of every page to select by date. There are currently 206 events listed for the coming weeks, and lots more walks, free family activities and outdoor events in the sporting section: again, this weekend is at the top, and scroll down, then click onto the next page of articles for next week and beyond. You can even just search the odd word: the word search box is in the top header of every page, just type in one word and any articles with that word in their title will appear in date order, a very useful tool.There's plenty going on and lots to enjoy.
And don´t forget to send in your own community and club events: non-commercial events and reports are written up and included free of charge.
Spanish property round-up
The jury is still out on the possibility that the crisis in the Spanish real estate sector could be over, but more and more evidence is gathering to suggest that this is the case. Statistical bulletins published this last week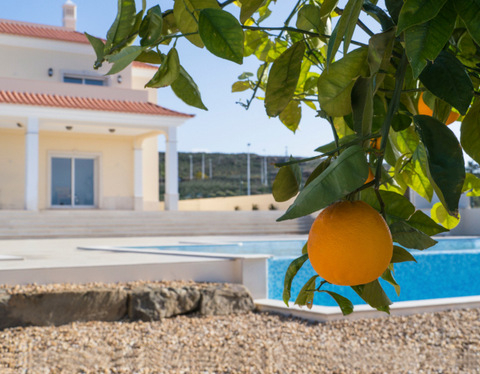 suggest that prices are now falling more slowly than at any time since the slump began, and at the same time sales figures continue to pick up gradually, although more in second-hand properties than in relation to the huge stock of unsold new-builds.
Even more signs of optimism are to be found in Marbella and Torrevieja. In these resorts on the Costa del Sol and the Costa Blanca demand has outstripped supply to such a degree that the construction sector has even sparked back into life, and the long-awaited sights of cranes dominating the horizon and yellow-hatted workers roaming the streets are once again becoming commonplace. These are very isolated instances, of course, but the feeling is that Marbella and Torrevieja may be just a foretaste of things to come, and that as local circumstances change, one by one other municipalities and areas will follow suit and achieve stability and even growth in both property and construction.
These are all grounds for expectations of a brighter future, but a BBVA real estate boss takes things a step further, claiming recently that the Spanish economic recovery is already leading to a revival in the construction sector across the country. Agustín Vidal-Aragón may be jumping the gun somewhat, and some of his assertions are debatable, but nonetheless his comments reflect the cautious optimism which surrounds Spanish property at the moment. There is also speculation that buy to let may even be the way to go once again.

Spanish news round-up, week ending 14th November 2014
The biggest news in Spain over the last week took place as planned on Sunday in Catalunya, where over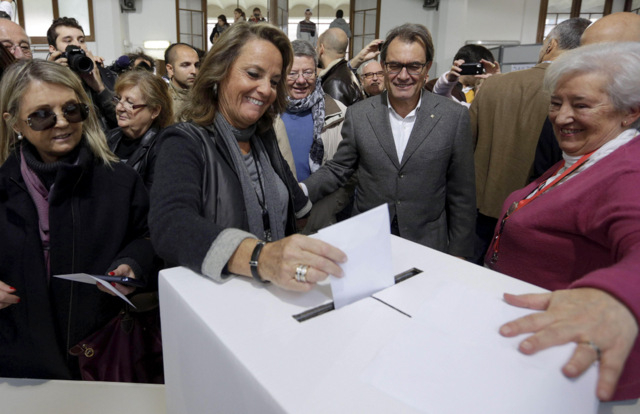 80% of those who decided to take part and fill in a non-approved ballot paper indicated that they were in favour of an independent Catalunya.
Following all the legal disputes and arguments of the last two months, though, the emphatic ( and illegal) "yes" vote has no logical outcome, and the fact that only 32% of those eligible to take part bothered to do so suggests that the silent majority remained silent. The national press have written thousands of columns about the subject this week, the conclusion being that nobody won.Whether the support for independence would be repeated in a full referendum is open to doubt, and after all the recent posturing and political brinksmanship it could be argued that neither the regional government of Catalunya nor the national executive in Madrid has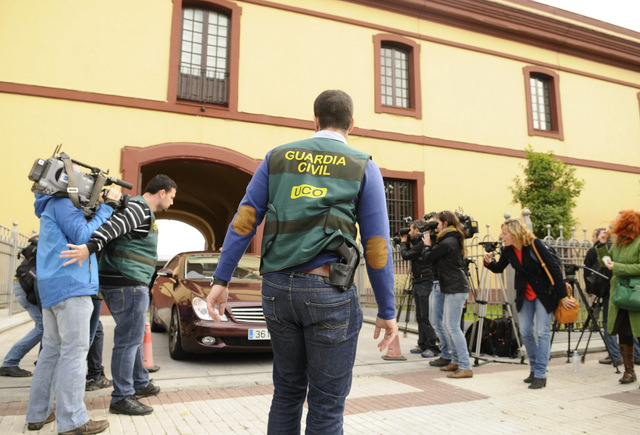 actually scored a meaningful victory.
For some, indeed, the whole process has been nothing but self-destructive: JP Morgan has warned that this political uncertainty contributes to Spanish government bonds becoming less creditworthy, and this is exacerbated by the state of political turmoil regarding next year's local, regional and general elections. Recent opinion polls indicate that the radical new party Podemos, which has been in existence only since January this year, could receive more votes than any other party, and while the group has still not yet actually formulated a complete manifesto or political agenda nervousness on the part of JP Morgan and other investment advisers is understandable.
Elsewhere, the ebola saga rumbles slowly on, with the Madrid nurse recovering from the virus claiming 150,000 euros in compensation from the regional health minister in Madrid for the putting down of her pet dog, and further north the good citizens of Burgos have decided to take issue with their city council again over plans to spend 5.6 million euros on restoring and repairing the bullring.
Apparently locals in Burgos feel that the El Plantío arena, which is used on seven or eight days of the year, is less important than the health service, schools and other public services, and took to the streets with the same degree of passion as when they won victory against a shopping development in the city, burning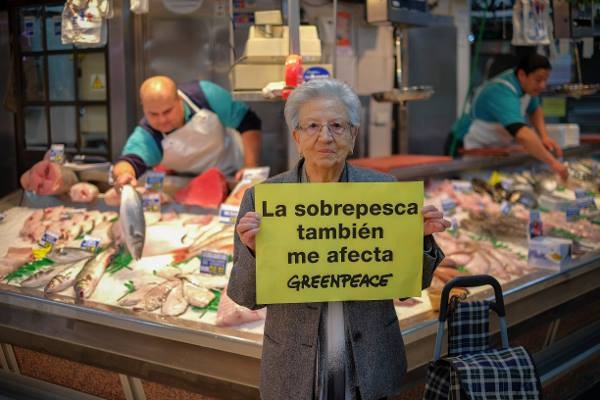 rubbish containers and rioting during the protests.
Corruption has continued to obsess the Spanish media and there are now so many complex cases filling the media to bursting that it's been hard to extract a story this week which isn´t directly related to corruption in some way, shape or form.
Princess Cristina has been the most high profile case, and has been reported this week to be on the verge of renouncing her rights as sixth in line to the throne as a result of her involvement in the Nóos corruption case as it is announced that the Mallorca courts have decided the tax fraud charges against the princess stand, and she must face trial. Another big case hit the headlines this week as well as thirty more politicians have been named in yet another cash-for-contracts scandal, this time in Andalucía.
Andalucia also hit the UK news this week as it was announced that two more homes owned by British nationals will be demolished in Almería on the 18th November, sparking off yet more calls for justice for those caught up in the widespread urban abuse cases in the province. More bad publicity for Andalucía unfortunately, as innocent buyers are left without their properties and the compensation they have been awarded but not yet received.
Also falling foul of the long arm of the law was a 90-year-old man found to be stealing from the food bank in Granada, while in Elche a spurned lover vented his spleen by placing a bomb in the driver's headrest of his ex's car.
Finally, fishing is always a popular topic and as EU Ministers agreed new fishing quotas for 2015 and 2016, Greenpeace has launched a campaign against the "monster" fishing dreadnoughts which are pillaging the world's oceans and depleting fish stocks, a threat to the future of all those who earn their living by more traditional farming methods: your signature on the Greenpeace petition would be most welcome.
Currency round-up
This week currency exchange rates fluctuated before settling back around the 1.26 mark, still good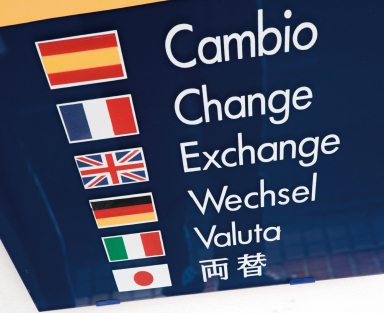 news for those changing money from Sterling to Euros. This is reassuring for those who transfer their pensions across to Spain meaning they get more for their money at the moment than they have for some considerable time, and it also makes Spanish property even cheaper for those buying with Sterling, but that may change again early next week, so keep an eye on currency rates if planning a transfer any time soon.
If you still use a bank to transfer money, ask our currency experts for a quote to use a money transfer service, youll be amazed how much more you get for your pounds using this method and its really easy to do!
Click for this weeks currency round up showing the exchange rate between Sterling and the Euro.
Would you like to receive this free bulletin?
If you enjoyed this free weekly round-up, then please forward it on to your friends. If you have received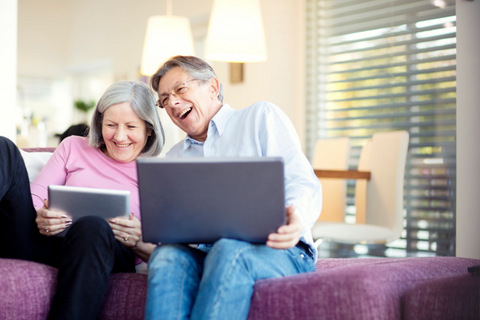 this from a friend and would like to have it sent directly, then click Register for weekly bulletin to sign up.
We GUARANTEE your details will not be passed on, sold, or used for any other purpose, and are maintained in an isolated off-site facility from which you can unsubscribe at any time.
We also welcome contributions from local charities or clubs, including post event reports, news items and forthcoming events. Use the contact us button in the top header to contact our editorial team.
Images: Copyrighted Murcia Today and Efe. Full or partial reproduction prohibited.

Murcia Classifieds

Why not give Murcia Classifieds a try?
It,s FREE up to €500 for non commercial ads.
article_detail
Thank you for supporting Murcia Today
article_detail
.
Contact Murcia Today: Editorial 966 260 896 / Office 968 018 268