Calibration flights at Corvera airport, Russia honours ex-pat war veteran and British Consul leaves Alicante
This week the ongoing fight to open Corvera airport next Spring continued and as of the end of this week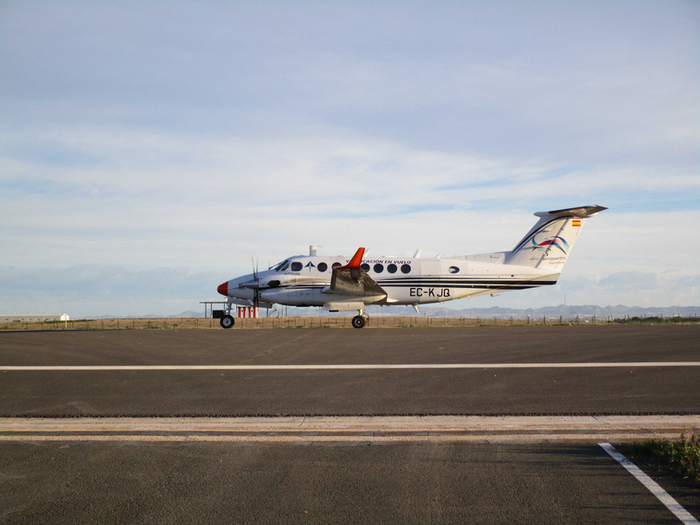 there has been no confirmation that the financing necessary to ensure that the former concessionary can once again assume full responsibility for managing the airport has been obtained.

The regional president has given an ultimatum of the 18th December by which the financing must be guaranteed, otherwise new bids will be invited for the concession to run the airport, but there are many complicated obstacles to overcome before a resolution to the problem he inherited from his predecessor, Ramón Luis Valcárcel, can be reached. This week calibration flights have been landing at the airport, testing the flight paths, approach routes and air traffic control equipment, a vital step closer to the certification required to open the airport. At the moment the former concessionary holds the license to operate the control tower and this week they continued to fight for the concession by inviting the heads of the region's business organisations to visit the installations, part of their campaign to win support for their case, and although they received the affirmation that the business sector badly wants this airport to open, the whole question of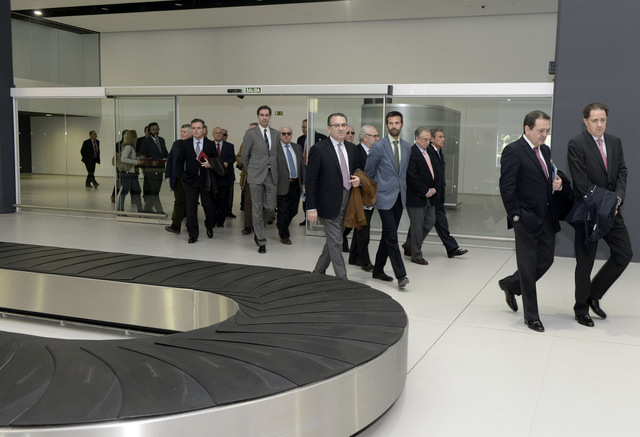 financing will still dictate the final outcome. On another front, airport workers from San Javier have been in Brussels, trying to convince those who will make the decision whether the proposed financing mechanism to support the former concessionary that the regional government is not presenting the facts regarding the airport in an unbiased fashion, and stating their opinion that San Javier should not close in favour of Corvera.

Meanwhile, news came through this week that Castellón airport, which until now has been just as inoperative as the Region of Murcia International airport, finally received all its licences and permits and welcomed its first incoming flight. Further pressure to reach a solution at Corvera was also applied by the fanfare surrounding the arrival of the 10 millionth passenger to land in the Costa del Sol this week ( guess what, a Brit!) and by air traffic statistics which showed traffic at San Javier continues to suffer in favour of Alicante.
Click to read the weekly round-up of events at Corvera airport.

Meanwhile, meteorological and ecological issues have also occupied column inches in the Costa Cálida this week. Despite recent moderate rainfall the amount of water in the reservoirs of the Cuenca basin is in danger of being insufficient to meet the needs of the Region of Murcia's farmers, and emergency plans are being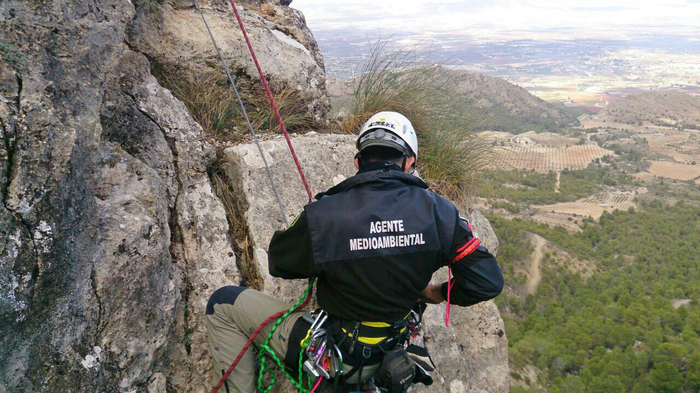 drawn up in case the situation persists until the spring.

The drought of the last year has affected all kinds of crops and trees in Murcia, including the wine grape harvest (which is 50% down in Bullas and 12% lower than in 2013 in Yecla) although the quality is said to be excellent, and the Region's olive trees, although those are in the news for a different reason as thieves cut down 260 one hundred-year-old trees in CIeza and sold them on as firewood.

Judicial investigations are underway into the recent Cieza coach crash this week, but it appears that the dangers of driving have gone over the heads of some: this week a truck driver setting out in his articulated lorry to carry a shipment of vegetables from Cehegín to Italy was stopped by the Guardia Civil just outside Calasparra for erratic driving, and was found to be no less than seven times over the limit for alcohol consumption. It might be safer on a bicycle, at least that's what Murcia council are hoping for, as they finally agree the terms of a service which will enable visitors to the city to hire a bicycle for the day next year.

Also on the move is the British Consul, as Paul Rodwell leaves Alicante for a different position in the Foreign Office. Murcia will now be cared for by the Consul who looks after Galicia, Asturias, Cantabria, País Vasco, La Rioja, Navarra, Castilla y Leon, Madrid, Extremadura, Castilla La Mancha and Valencia as well, so has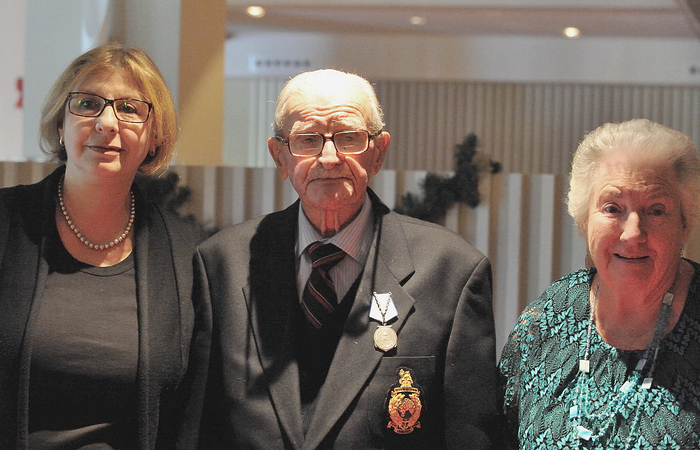 plenty to keep her occupied, greatly reducing the chances of her being able to attend important presentations.

One of these took place this week when Mazarrón veteran John Queree was presented with the Ushakov Medal by the Russian First Secretary in Spain as recognition of the role he played in escorting vital supplies to Russia during the Arctic Convoys nearly 70 years ago.

And finally, another piece of news which undoubtedly affects expats is the state of the property market and this week there was good news for the Murcia Region, the stabilization of prices seen last month continuing, and the volume of sales increasing, two good sets of statistics which show that buyers are finally starting to accept that prices are pretty much as low as they're going to go and now is the time to start picking up the serious bargains which are available at the moment for those in a position to buy.
What's on Murcia
This weekend the wave of fiestas has relented somewhat although there are still fiestas in Mazarrón and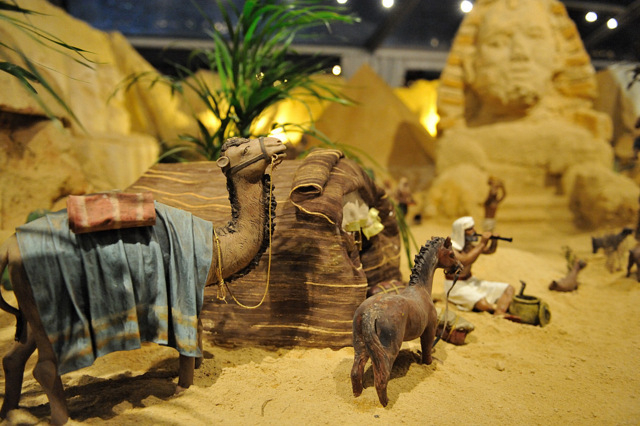 Totana this weekend.
There are a large number of free guided walks on offer across the region, with activities on both Saturday and Sunday. Scroll through the more than 170 activities on offer in the What's on section to see all the events coming up in the next few weeks, and book.
This weekend Christmas shopping is very much on the agenda and there's a vast Outlet Fair in the IFEPA showground with over 200 stalls and big discounts for those who would like to do precisely that. Other options include the artisan fairs in the sanctuary of La Esperanza in Calasparra, the 4 Plazas in Mula or the Mercado del Mar Menor in Santiago de la Ribera.

Nativity scenes are being installed across Murcia, and there are lots of musical events coming up in and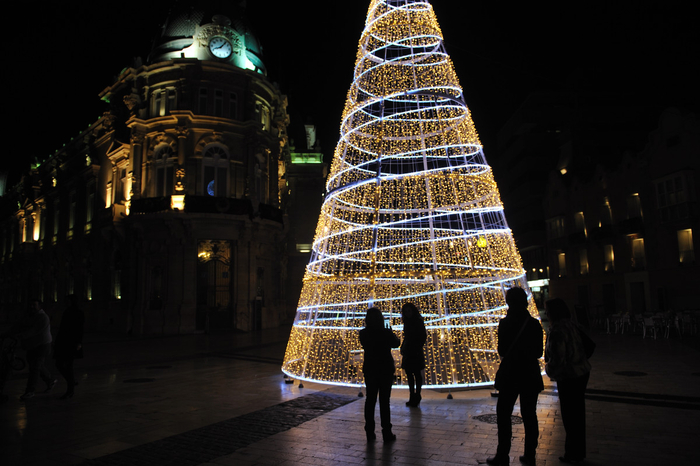 around the churches and nativity scenes of the region. Attempts are being made to try and translate Christmas programmes, and so far this week we've completed Cartagena, La Unión ( and Portmán) and Alhama de Murcia ( and its pedanías) but this is slow, laborious and time-consuming work, so more will be posted during the next few days. Other events are being posted straight into the What's on section as single events, so you'll find lots of excellent concerts coming up next week, including the free choral and orchestral recital of Handel's Messiah in Murcia Cathedral next week, as well as some good seasonal classics in the auditoriums, including several ballets in Lorca, Murcia and Cartagena.


Spanish news round-up, week ending 12th December 2014
It has been a busy and interesting week in Spain, with a mixture of good, bad and bizarre news hitting the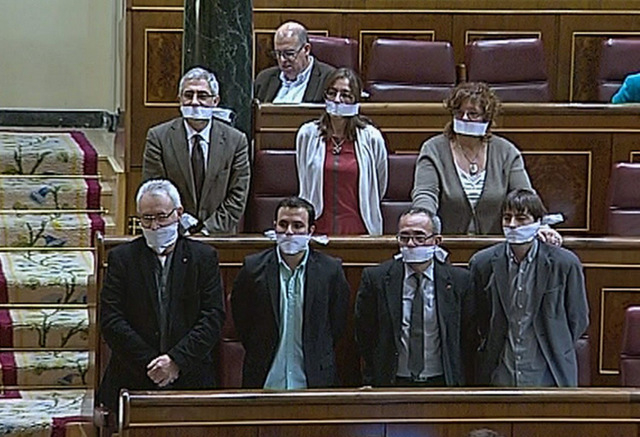 front pages as the nation returned to work after a long bank holiday.

This week the government launched its transparency website containing details of the salaries and other remunerations of politicians and public employees, throwing the Spanish media into frenzied activity as journalists and analysts frantically searched for revealing tidbits of information. They didn´t have to delve very deep and soon highlighted that there are more than 250 public officials and politicians earning more than the Prime Minister, amongst them the head of Spain's new political party Podemos, representing the working man on the street who pays himself more than the Prime Minister does to run the country.

The whole point of this transparency site is to reassure the public about the financial status and transactions of their politicians, councils and public bodies following the Tsunami of corruption cases which have rocked Spain for the last couple of years. In a short week of just 4 working days it has also emerged that Princess Cristina may still be able to avoid standing trial in the Nóos case regarding the fraudulent dealings of her husband (who could face up to 20 years in jail) as the public prosecutor presents his recommendations, although she's still not completely clear of the woods as the La Palma courts will make the final decision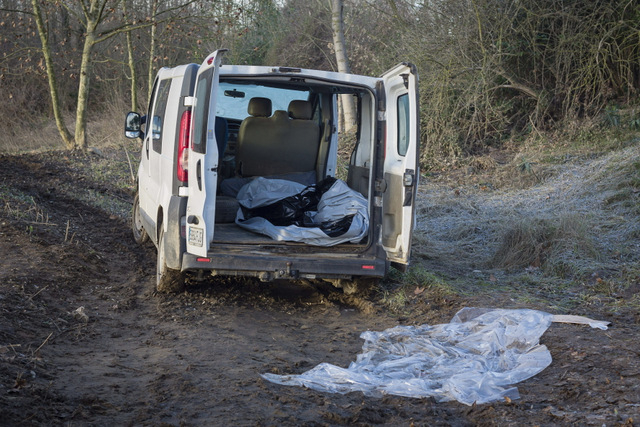 before Christmas. This week the Citizen Security Law ( called the gagging law by opponents)has passed through Parliament, despite being supported by only one political party and an estimated 18% of the population, and the new intellectual property rights laws which come into force on 1st January have forced Google News to take the decision that they will be closing down their Spanish news service.

The years of economic crisis and unemployment may be over – according to Prime Minister Mariano Rajoy this week they are "past history" – but nonetheless they are still having far-reaching effects. This week the central statistics unit published figures showing that the population of Spain is continuing to fall as a result of a negative migratory balance. This means that more people are leaving the country than immigrating, principally as a result of the lack of employment opportunities in the Spanish economy.

At the same time, Town Halls in both Almería and Cádiz have been in the spotlight for all the wrong reasons: in Cantoria in Almería 17 more demolition orders have been issued on homes bought by Britons, while in neighbouring Zurgena the Mayor has finally been barred from holding office after being involved in numerous accusations of illegal dealings regarding property construction on non-buildable land. In Puerto Serrano in Cádiz, meanwhile, the Mayor has taken up residence in the Town Hall and is refusing to leave until emergency aid is given to the council so that workers can be paid. In a town of just 7,000 people the accumulated debts of the Town Hall runs to seven million euros: clearly more than a little financial management skill has been lacking in recent years.

Elsewhere, a bizarre double murder took place in the Basque Country, when a man found hanging upside-down in his own carpentry workshop was arrested for the killings of his wife and mother-in-law, a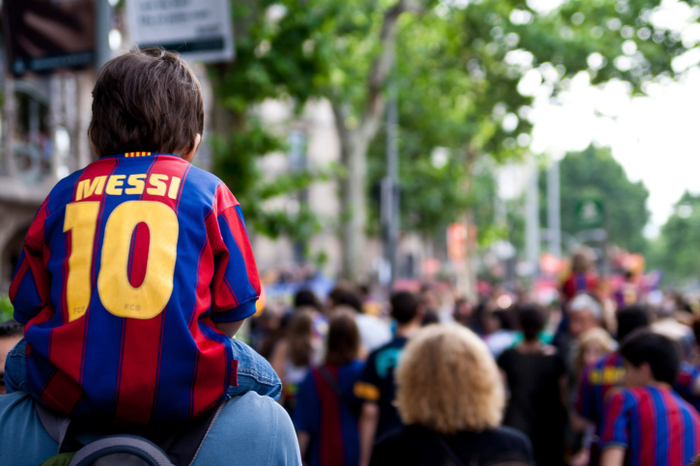 depressed policeman in Catalunya dressed up in combat fatigues and threw himself at the mercy of the lions in Barcelona Zoo, and two thieves were murdered when attempting to steal marijuana from an illegal plantation.

Finally, as the weekend begins, football superstar Leo Messi will be approaching the match between FC Barcelona and Getafe on Saturday evening with a little less trepidation now that the Minister for Sport has announced that measures are to be taken against the type of "verbal violence" to which he has been subjected in recent weeks by issuing a "welcome manual" informing fans of the chants and songs which they are not allowed to use at matches. Clearly the insults directed at him from the crowd are having a negative effect on his performances: he has scored only three hat-tricks in his last five matches!


Spanish property round-up
The news in the Spanish property market this week has been, for once, unequivocally positive, with the statistics published pointing towards stability finally having been reached.

Third quarter property prices were reported to be 0.2% higher across the country as a whole than in the three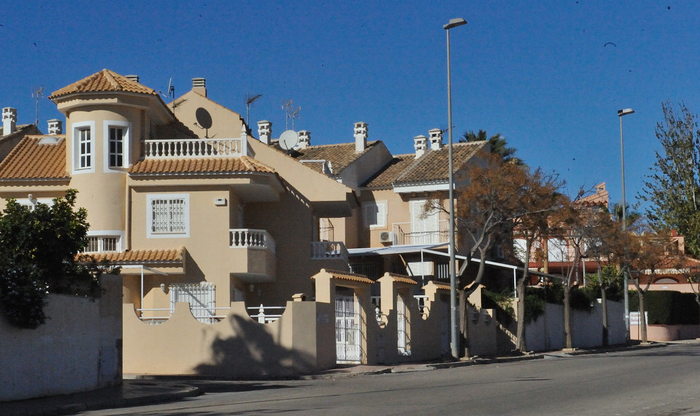 months before, the second such improvement in a row, and although the trend is not yet universal in all regions of the country the signs that the steep price falls of recent years are over are too numerous to be ignored.

Later in the week the October property sale registration figures were released, showing another month of improvement compared to 2013 (this time figures were up by 16%). The only downside here is that more and more sales involve second-hand properties and foreign buyers: this implies firstly that the Spanish themselves still find prices prohibitive, and secondly that it is taking longer than some analysts hoped for the vast stock of unsold new-builds to be reduced.

Or could it be that there are not many left? Unlikely … but little by little, healthy symptoms are becoming more and more apparent throughout the Spanish real estate market.

Currency round-up
This week currency exchange rates have remained over the 1.26 mark, good news for those changing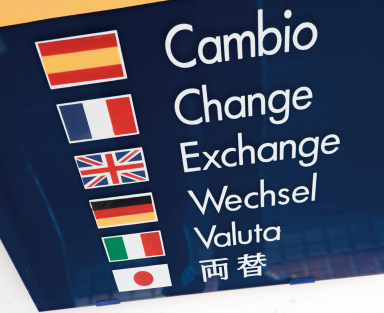 money from Sterling to Euros. This is reassuring for those who transfer their pensions across to Spain meaning they get more for their money at the moment than they have for some considerable time, and it also makes Spanish property even cheaper for those buying with Sterling, but that may change again early next week, so keep an eye on currency rates if planning a transfer any time soon.
If you still use a bank to transfer money, ask our currency experts for a quote to use a money transfer service, youll be amazed how much more you get for your pounds using this method and its really easy to do!
Click for this weeks currency round up showing the exchange rate between Sterling and the Euro.
Would you like to receive this free bulletin?
If you enjoyed this weekly round-up, then please forward it on to your friends. If you have received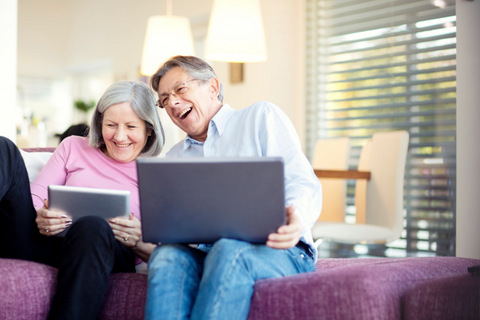 this from a friend and would like to have it sent directly, then click Register for weekly bulletin to sign up.
We GUARANTEE your details will not be passed on, sold, or used for any other purpose, and are maintained in an isolated off-site facility from which you can unsubscribe at any time.
We also welcome contributions from local charities or clubs, including post event reports, news items and forthcoming events. Use the contact us button in the top header to contact our editorial team.
Images: Copyrighted Murcia Today and Efe. Full or partial reproduction prohibited.
Murcia Classifieds

Why not give Murcia Classifieds a try?
It,s FREE up to €500 for non commercial ads.
article_detail
Thank you for supporting Murcia Today
Contact Murcia Today: Editorial 966 260 896 / Office 968 018 268