Date Published: 18/07/2014
ARCHIVED

- Region of Murcia news round-up, 11th to 18th July 2014
Fiestas, fish and football are in the news as the first heatwave of this summer hits the Region of Murcia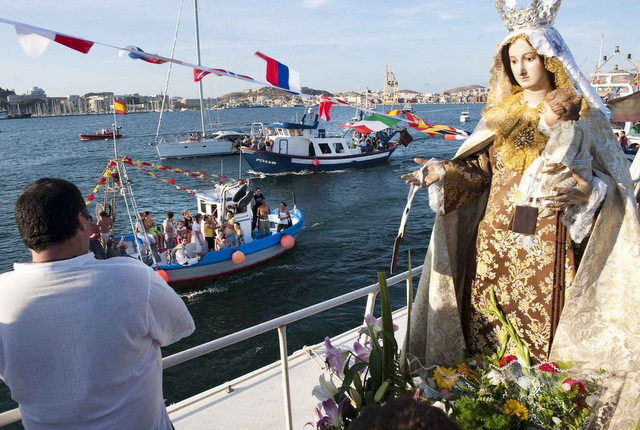 The population of the Region of Murcia is currently in full summer mode, with a host of exhibitions, festivals, activities, concerts and fiestas to keep visitors from the rest of Spain and Europe occupied, and many of the headlines this week have been concerned with these summer events. On Wednesday, for example, most coastal towns and villages celebrated the feast day of the Virgen del Carmen, the patron of seafarers and fishermen, and while the traditional marine procession took centre-stage in San Pedro del Pinatar the fishermen of Cartagena marked the occasion by donating half a ton of fresh fish to families in need in the municipality.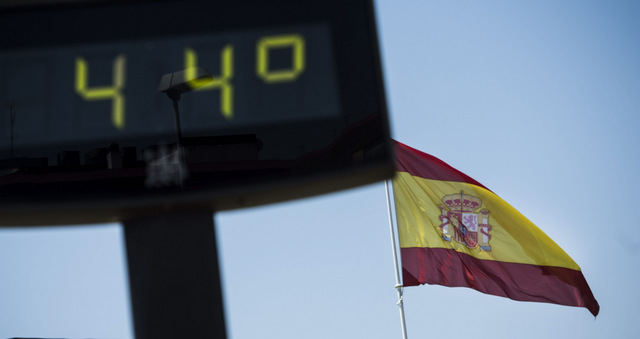 Also on the coast, the Town Hall of San Javier announced that the ferry service to and from La Manga will be free for those travelling to the Jazz festival and music events in the town, and residents and visitors in La Manga will also be pleased to know that their water supply appears to be guaranteed for the foreseeable future following the completion of renovation work on the infrastructures along the strip.
Most of those visiting the Region gravitate towards the beaches, and as usual there are a series of incidents making the news there too. Drownings have been reported this week in Los Urrutias and Santiago de la Ribera, and as the temperatures rise towards 40ºC the regional health authorities have issued recommendations about how to avoid heatstroke: the key point is basically to do what the Spanish do, and stay out of the midday sun.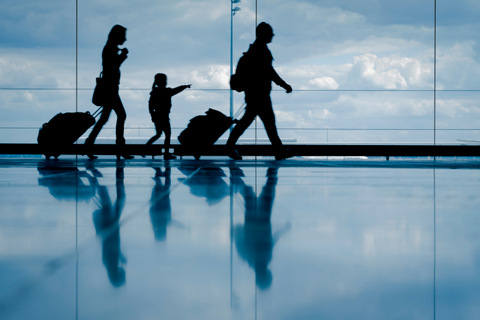 Away from the beaches there has also been some weightier news this week regarding the Region. A report published by property valuation firm Tinsa shows that house prices on the coast are still falling, despite increased sales figures and general optimism in the market, and the same report states that hopes for improvement are pinned on the eventual opening of the Paramount theme park in Alhama and the construction of the Marina de Cope macro-development. Unfortunately, the future of both of these projects is in serious doubt: Marina de Cope has been halted by a Supreme Court judgement, and work at the site of the Paramount theme park has still not begun due to a lack of success in finding investors willing to finance construction, although the government continues to seek EU financing in order to start the building work.
Sr Samper has met with more success in another area, though: his re-negotiation of a 14-million-euro debt with the taxman means that Real Murcia football club's survival is practically guaranteed, at least for the next five years, and another piece of good news for the Region was the announcement that workers at the Navantia shipyard in Cartagena will continue in employment due to funds being unblocked for the refit and overhaul of the S-74 Tramontana submarine which belongs to the Spanish navy.
Another important project for the Region of Murcia, the new international airport at Corvera, is still on hold pending the EU's analysis of the legality of a government loan which would allow it to open, but the regional government remains optimistic. This week Deloitte produced a report saying that the Corvera airport could carry almost seven million passengers per year by 2051, but again the consultants based their figures on the assumption that Paramount and Marina de Cope will go ahead. Flight statistics however, show that Alicante continues to storm ahead, while Murcia flight figures could do with a bit of a push from behind.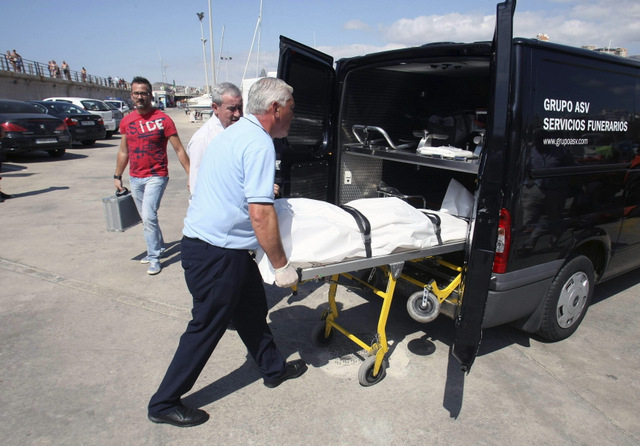 Elsewhere in the Region an illegal fireworks factory has been busted in Archena, the rural crime squad has recovered over two tons of stolen fruit from a market in El Palmar and the health centres are on the alert to spot any cases of chikungunya which might occur in Murcia. This tropical virus is rarely lethal but is causing considerable alarm following a major outbreak in the Caribbean, and the fear is that if tiger mosquitoes become carriers it could become endemic in this part of Spain.
Finally, as the week draws to a close so too does the latest Guardia Civil campaign to heighten awareness of the dangers of driving under the influence of drugs and/or alcohol by means of intensified random spot checks. Most of us have got the message by now, but this is clearly not the case of the driver of a 40-ton truck who was detained on the A-7 near Lorca after zigzagging all over the road; breathalyzer tests showed that he was not drunk, but further investigations revealed that his erratic driving was due to having taken a good dose of cocaine.
For more details on these and many more stories visit the regional news section at www.murciatoday.com.
What's On 18th to 24th July 2014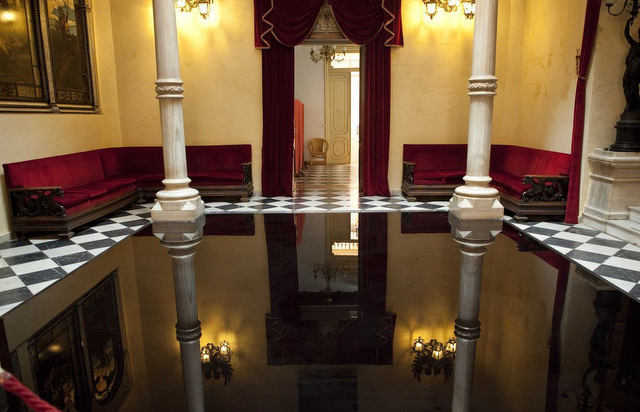 Major music festivals and plenty of outdoor activities dominate the agenda in Murcia this week
The summer music season is now well and truly in full swing, with a host of events both large and small to choose from not only on the coast but also inland.
The major events are the San Javier Jazz Festival, which continues this week with performances by Mary Stallings, the Eric Reed Trio and Chicago Blues among others, and the Mar de Músicas world music festival in Cartagena, which begins on Friday evening. The featured country this year is Norway, and a high proportion of the numerous concerts this week (many of them free) are being given by Norwegian artists, but musicians from Africa, Spain, Cuba and many other countries are also in Cartagena over the next few days. For the more nostalgic among us, Ray Davies of The Kinks is top of the Bill on Sunday!
Full details of the programme are available in the What's On section of Murcia Today, and visitors to the city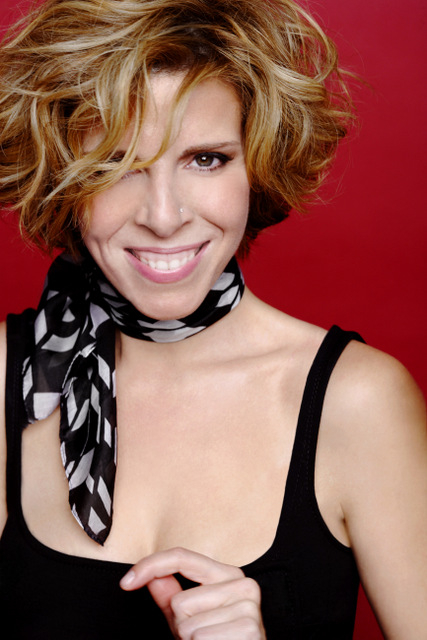 might also like to check out the unusual art exhibitions by Per Barclay in the Casino and the Palacio Consistorial, consisting of black oil on the floor and wine pumped through tubes. Interesting…
The musical agenda is by no means limited to these two major festivals, though. In Jumilla the final concert in this year's "Música entre Vinos" season is being held on Saturday with jazz-soul accompanying the meal, and in Alhama de Murcia two more free garden concerts are open to all on Saturday and Wednesday. The Águilas summer festival continues in the Auditorio Infanta Elena with two ballet performances on Saturday and Sunday, and next Thursday the film of the ballet "Giselle" will be screened on the façade of the building to provide an enjoyable open-air evening event by the sea. The Águilas season opens on Friday evening with an orchestral concert, the proceeds from which will be donated to charity.
This weekend Cehegín is hosting an outlet fair on Saturday and an open-air concert on Sunday, and in nearby Caravaca there's an opportunity to visit the fascinating Cueva Negra archaeological site on an open day on Sunday. Moratalla also concludes its own bullrunning fiestas. Other outdoor activities include the first in a series of Thursday evening tours of Puerto Lumbreras, including visits to the cave houses and the castle, and a guided tour of the salt flats of San Pedro del Pinatar, also next Thursday.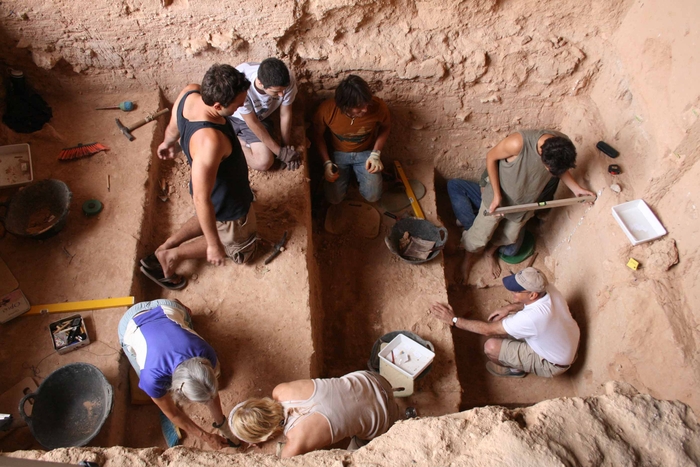 Also in the open air, on Sunday there is a summer carnival parade in Puerto de Mazarrón and an arts and crafts market in Lo Pagán, and next Thursday a free piano concert is being given in the spectacular setting of the Hotel la Encarnación in Los Alcázares.
For flamenco fans, though, the place to be this weekend is probably Sucina, where the annual flamenco festival features top dancers, singers and musicians from this most Spanish of genres.
Spanish news round-up, 11th to 18th July 2014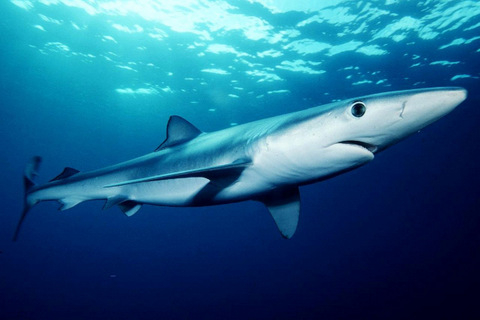 Now that the summer is with us a high proportion of the Spanish have migrated to the coast, and inevitably stories related to the beach feature highly in the news. In Catalunya six beaches were hurriedly evacuated after three blue sharks were spotted cruising just off shore, and while in many parts of the country the feast day of the Virgen del Carmen was celebrated on Wednesday in Torrevieja the activities on the day before the maritime procession were put on hold as all the local fishermen hurried out to sea to take advantage of a large shoal of fat fish which had appeared offshore. Suddenly the bouncy castles and paella-making competitions were relegated to the background as the chance of a bumper catch took precedence.
The fishermen of Andalucía, meanwhile, will be breathing a sigh of relief after the news that the King of Morocco has finally signed a new EU fishing treaty which will allow Spanish boats back into Moroccan fishing grounds after a three-year absence, and, still on the coast, the resorts of the Balearics are once more overrun with tourist from northern Europe. Unfortunately many of those choosing the islands for their summer holidays from northern Europe seem to be of the opinion that it's a good idea to leap from hotel-room balconies into swimming-pools, a practice referred to in Spanish as "balconing": it's certainly not everyone's idea of fun, and the consequences if they miss their target can be fatal, as has been proven in various incidents over the last ten days.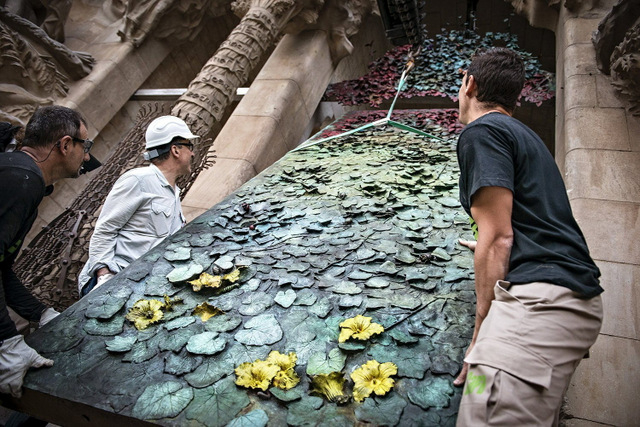 Apart from these misdemeanours, in general the picture for Spain's tourist industry looks promising this year, with record numbers of passengers passing through the country's cruise ship ports and airports. Unfortunately the number of people flying into Spain was accidentally increased by three last week when Ryanair had to repatriate three ladies from Mallorca whom they had accidentally flown to Stansted instead of Santiago de Compostela. Despite the unexpected bonus of spending a night in the idyllic setting of Essex, they were not impressed.
Elsewhere, Leo Messi's disappointment at failing to win the World Cup final may be softened by the news that he can proudly claim to be the highest taxpayer in Spain, having single-handedly contributed over 50 million euros this year. That may seem a lot, but it's nothing compared to the 3.2 billion euros "earned" by banks in commissions on cash withdrawals at ATM machines, a figure which has led to vociferous protests from consumer watchdog groups. Unbelievably, every man, woman and child amongst us contributes 70 euros to the banks every year from this abusive practice, so read this article, it may save you a lot of money!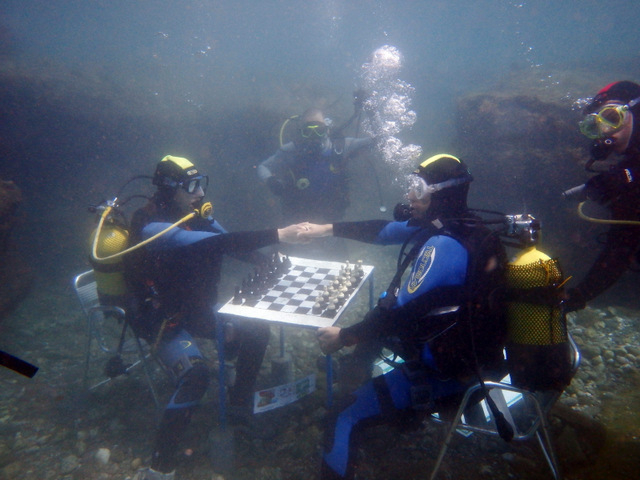 Finally, back to the beach, where those attempting to cool down in the sea might be interested in getting in some early practice for next year's underwater chess championship in Motril. Yes, underwater chess. Anyone who can find a way to set up a parallel darts tournament at a depth of ten metres will surely be onto a winner…
Weve also had bulls goring Australian visitors, police nabbing one of the most wanted British criminals in Spain, handbags at dawn between Spain and Gibraltar again, and the first of a series of stunning bronze doors fitted onto the Sagrada Familia in Barcelona.
For full details of these and many other stories, including a Spanish property news round-up, visit www.spanishnewstoday.com
Valencia Today www.valenciatoday.es
Click to read the weekly news and whats on round-up for the neighbouring Comunidad Valenciana

Currency round-up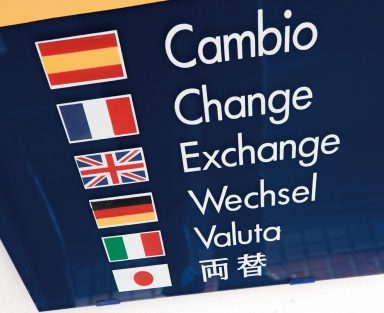 This week currency exchange rates have nearly hit a 23 month high for those changing money from sterling to euros, making Spanish property even better value and giving those who transfer their pensions across to Spain more for their money. If you still use a bank to transfer money, ask for a quote to use a money transfer service, youll be amazed how much more you get for your pounds using this method!
Click for this weeks currency round up showing the exchange rate between Sterling and the Euro.
Would you like to receive this free bulletin?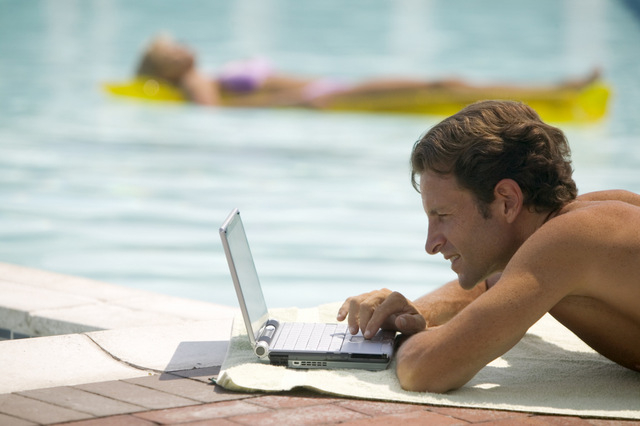 If you enjoyed this free weekly round-up, then please forward it on to your friends. If you have received this from a friend and would like to have it sent directly, then click Register for weekly bulletin to sign up.
We GUARANTEE your details will not be passed on, sold, or used for any other purpose, and are maintained in an isolated off-site facility from which you can unsubscribe at any time.
We also welcome contributions from local charities or clubs, including post event reports, news items and forthcoming events. Use the contact us button in the top header to contact our editorial team.
Images: Copyrighted Murcia Today and Efe. Full or partial reproduction prohibited.
Murcia Classifieds

Why not give Murcia Classifieds a try?
It,s FREE up to €500 for non commercial ads.

Click on an item or Read More to view full dtails

Recently Added
article_detail
Thank you for supporting Murcia Today
article_detail
.
Contact Murcia Today: Editorial 966 260 896 / Office 968 018 268