26 million euro claim against Mazarron council over Camposol, Corvera airport concessionary appeals court verdict and Aer Lingus shore up winter schedules
Murcia news round-up
This week temperatures dropped across the Murcia Region, although the region escaped the torrential downpours experienced by the Canary Islands, and our neighbours across the border in Almería, remaining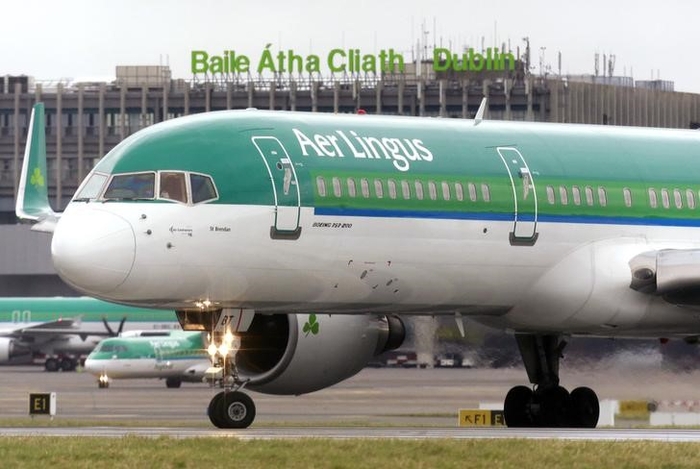 comfortably around 20 degrees for much of the week.
However, most of the expat community will have been blissfully unaware of the severe storm breaking over the top of Torre Pacheco as regional politics experienced their most turbulent week since the May elections.
Last week the regional government cancelled a scheduled debate and vote in the regional parliament to agree regional expenditure for 2016. The region is governed by the PP, but during the May elections was one seat short of a majority, so was forced to reach an agreement with Ciudadanos, in order to govern, and gain their voting support in the regional parliament. The negotiations to reach this pact were brutal and the PP was forced to accept some difficult compromises, amongst them the whole topic of corruption and indictments. C's is particularly militant about the whole subject of corruption, and promised its voters that it would not pact with any party which allowed Mayors or officials who have been called to testify in a court case (indicted) to remain in power, so in order to gain their support the regional PP was obliged to clear its bank of Mayors and regional representatives of anyone indicted in a court case and keep it that way throughout their 4 year term in office.
This agreement hit the immovable determination of C's to maintain it last week, when C's refused to vote with the regional government due to a situation in Mazarrón following a voting pact made by the municipal Mayoress with indicted opposition party members, and the indictment of the Mayoress of Torre Pacheco in a court case ( both Mayoresses being PP.)
Initially the regional government cancelled the budget debate due to the factors mentioned above, but for some reason, this week decided to press ahead and try to win votes from opposition parties based on the merits of the budget package itself. However, this decision backfired and the regional government lost the debate in the regional parliament, the first time this has happened in 20 years.
Attempts to resolve the situation in Torre Pacheco also went wrong, when the Mayoress refused to step down from her position following a meeting with the PP local executive, maintaining that she had not in fact appointed her own choice for the position of municipal financial controller without following standard procedure. This left the party in a very difficult situation as the budget must be approved in order to guarantee public services and salaries for the next financial year, and the party itself cannot force her to step down, so there is now no choice other than for the council itself to push for a motion of no confidence in their own Mayoress and resolve the situation at a local level.
However, the situation became even more complicated on Friday as two more PP councillors were indicted, this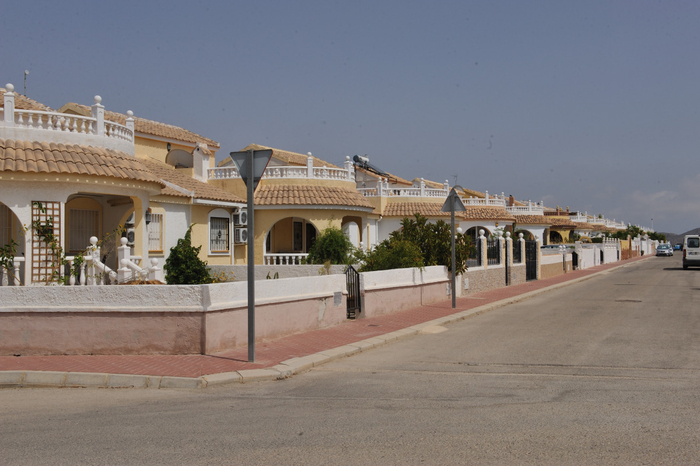 time in Puerto Lumbreras. This has been a long-running investigation and relates to construction of the municipal auditorium when the current regional president, Pedro Sánchez, was Mayor of the municipality. Various allegations have been made about the whole process of awarding the construction contract for the auditorium and subsequent build process, culminating in the two indictments of this week.
At one point this particular situation had threatened the selection of our current regional president for his current role, but after debating the potential downsides of his selection, the PP had decided to back his candidacy, as former regional president Ramón Luis Valcárcel had been particularly keen for him to be selected.
The regional government is now restructuring the proposed budget and negotiating with opposition parties to resolve the situation and move forward.
Unfortunately, mistakes made in the past look set to cause problems in other areas as well, and the Mayoress of Mazarrón has added another headache to her list this week as the council fights a demand for 26 million euros being made by a construction company claiming that the council failed to meet its obligations relating to plots of land purchased for development on the Camposol Urbanisation in 2005.
Another inherited problem is the Corvera airport project, currently a hot potato being handled by Francisco Bernabé, who has been given the unenviable task of resolving the many issues outstanding in order to open the airport for business. He suffered another setback this week as although the regional government had won a positive court verdict vindicating their decision to rescind the contract held by the former concessionary who had failed to open the airport, it was announced this week that the former concessionary is determined to keep causing problems in the hope of forcing the regional government into a settlement and will now appeal the verdict.
Ultimately, Murcian businesses are the biggest losers in all of this, as Alicante continues to steal traffic which should be coming to Murcia, Aena recouping their investment into Alicante at the expense of Murcian hotels, taxi drivers and all those working in the tourism sector.
The tourist board are fully aware of the damage being wrought by Alicante and are busy looking for new markets: this week they've been seeking "active Swedes" and hoping to boost visitor numbers from Scandinavia, and have also secured a deal with Aer Lingus to boost flights from Ireland to the region as Ryanair and Jet2 relax their schedules for the winter.
Work has continued this week to try and deal with long-running problems and improve infrastructure in key tourist areas, so meetings have taken place in the Mar Menor to continue with projects such as clearing away illegal moorings from bathing areas, create waste disposal areas for fish farms working around San Pedro del Pinatar and make sure waste disposal does not compromise the environment in that area, and another of the projects which Sr. Bernabé has been working on for years was in the news again as the national Secretary of State for the Environment visited Portmán Bay, maintaining that the regeneration project is still on course for adjudication at the end of the year. Regardless of the statements of intent, it has to be noted that with a General Election to choose the next central government looming on December 20th that the chances of any commitments being made by central government before that date are unlikely, and that will be the case with the airport as well, as so much depends on Aena and the Ministry for Development, signing a document guaranteeing the closure of San Javier in order for Corvera to open.
Four years ago the same promises were made just before the elections, and four years later here we are, still knocking on the same 2 doors. Realistically, the PP may not win with the same level of majority, which will affect their ability to make decisions and commit finances, although at the moment pollsters are opting for a PP win with greatly reduced majority, but after the carnage of local and regional elections in May, nobody can really predict what may happen in December.
Palomares
Another environmental project brought Murcia into the news this week, as the US Secretary of State visited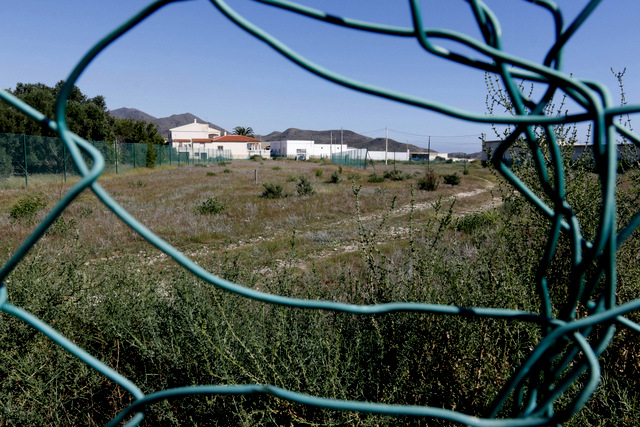 Spain, one of the topics on his list being the nuclear incident in neighbouring Almería back in 1966 at Palomares.
It's a fascinating story, involving an American B-52 bomber which crashed following a mid-air collision while carrying four Mk-28 hydrogen bombs, three of which ploughed into farmland in Almería, releasing some of their radioactive charge. It's a miracle there were no major casualties, as each of the bombs on board was more powerful than those dropped on Hiroshima and Nagasaki. 5,500 containers of contaminated soil were removed and shipped to South Carolina from Cartagena, but scientists have now discovered further deposits which must be cleared and this week an agreement was signed between Spain and the US for this to take place. Thousands of lorryloads of soil will now be transferred to Cartagena for safe disposal and shipping back to the US by sea, and although the exact details have yet to be confirmed, this will mean that lorries must travel right through the centre of the Murcia Region to reach Cartagena port.
Unemployment down
This week the quarterly active population survey was presented and showed that unemployment nationally has fallen to its lowest levels in four years. Murcia has also registered a fall in unemployment and although the percentage level of the population in Murcia is higher than the average in Spain, there has been a decline in the numbers of unemployed in the region during the last quarter. Part of this is undoubtedly due to the numbers of foreign workers leaving the region, the agricultural sector particularly prone to a transient workforce due to the seasonality of the work.
Agriculturalists are relieved that there has been some progress in reducing the price of desalinated water for agriculture following the uncertainty of the last few months but the drought has reduced the area of crops planted which rely on irrigation systems to water them, thus lessening the demand for agricultural labour.
Vaccinations campaign underway
Murcia began its annual flu vaccinations campaign this week, so if you belong to an "at risk " group, ie a retiree,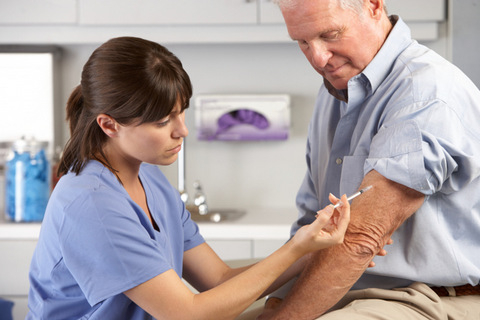 or with pre-existing medical condition, and are registered with the heath service, then get vaccinated!
Even those not included in these groups, though, can purchase doses of the vaccine over the counter at chemists' throughout the Region for no more than around 5€, and the recommendation is for all members of the public to avail themselves of the opportunity to get protected against a possible bout of flu over the next few months. Its particularly advisable to get vaccinated if you work in a position where there is a high chance of being exposed to coughing and sneezing members of the public!
Spanish national news
Catalan elections
This week those involved in negotiations to select a new Catalan president failed to reach agreement, although the first regional parliamentary session will take place on Monday. During this first session the administrative body and officials will be appointed, before the first debate relating to the investiture of a new Catalan leader is held, an event which must take place before the 9th November, the anniversary of the "informal consultation" held by Artur Mas after the Supreme Court had banned him from holding a referendum on independence.
Should no one candidate gain sufficient votes to be invested as regional president, then a second debate will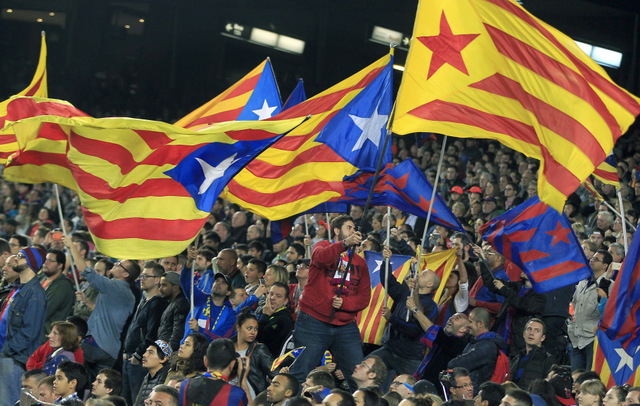 take place two days later. Should this again prove fruitless then more debates can be held up to a period of two months, after which elections must again be held to form a new regional government should no regional president be selected.
However, the future of current caretaker leader Artur Mas is looking increasingly uncertain following a series of Guardia Civil raids last week as part of a major investigation into corruption regarding the adjudication of public works contracts in the Cataluña region. Headquarters of the CDC party he represents were raided and the party administrator arrested, along with the Director General of Infrastructure for the Catalan region.
At least 20 other searches were carried out in town halls and private addresses, all related to the awarding of public works contracts to a series of interlinked businesses and the payment of commissions. As with all of these major corruption investigations, the network of people involved and their business associates is hugely complex, but there are clear indications that the payment of commissions was a routine part of the adjudication process and at the centre of the investigations are those in power at the time, namely the CDC party headed up by Artur Mas. The Twitter comment posted by one wag who joked that the "Junts pel Sí" coalition headed up by Mas should be renamed "Junts pel 3" to reflect the 3% commission allegedly paid in the course of the adjudications seems to have gained a footing in the popular media, and is now the main reason why there is so much discord amongst the separatist allies as to who should lead the Catalan government for the next four years, the CUP refusing to pact with the CDC as long as Mas remains at its head. Should the two parties pact, that would give the pro-Catalan Independence parties a parliamentary majority, but it appears that the Mas must be sacrificed if this is to be achieved. Knowing full well that once he loses control, he can be thrown to the lions and blame be heaped at his door for the "Caso 3%" Mas is refusing to go quietly and has simply accused the Spanish government of using the raids as a political pressure point, making his party "the subject of nothing more than a big game hunt."
Other wags have rapidly pointed out that Mas appears to be "fair game" as either he knew about the commissions paid for lucrative contracts, or if he didn´t know, then he wasn´t in control of his government, either of which makes him fair game.
Elsewhere, the topic of separatism is never far from the media and Barcelona football club (Barca) has been up in arms this week after UEFA imposed a second fine for the behaviour of fans who displayed pro-Catalan independence flags during Septembers Champions League Group E match at home to Bayer Leverkusen. Barca have already been fined 30,000 euros by FIFA in July after supporters waved the flags, known as "Esteladas", and chanted pro-independence slogans at the Champions League final in Berlin. "All legal means" will now be channelled into appealing the fine.
Other separatist news
This week marked the fourth anniversary of the official declaration of ceasefire by ETA, however, the separatist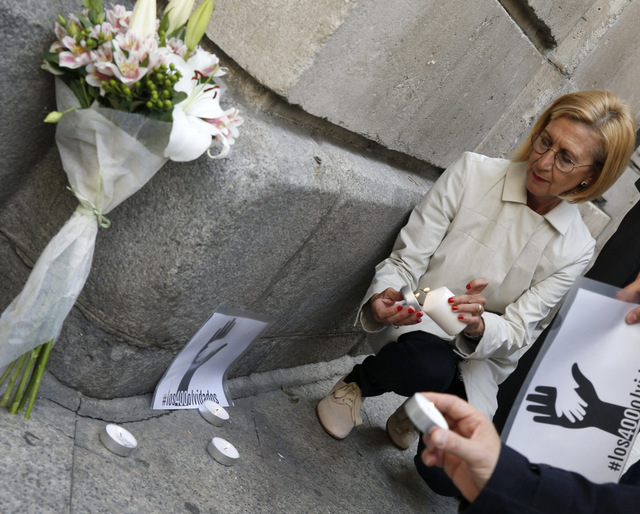 organisation is still in existence and still holds considerable stores of weaponry and explosives. The general feeling is that although the continued lack of terrorist acts has to be viewed as a success, the failure to conclusively reach an agreement on disarmament and the disbanding of ETA is worrying and in spite of the determined efforts of the Spanish government to completely dismantle the group at all levels there is still considerable support at ground level. Read our special report about the current situation regarding ETA: Fourth anniversary of ETA ceasefire...but has the threat of ETA really gone?
Yihadist arrest
The situation in the Middle East has produced an entirely new security threat for both Spain and the world as a whole, the fear of terror attack by Yihadist extremists a constant source of concern for the security forces.
Here in Spain security forces are eternally vigilant and intolerant of any signs of radicalism on social networks and this week arrested a 22 year old Spaniard at Barajas airport as she prepared to travel to Turkey and then onwards to join IS. She is the fifth person to be arrested here this month and the 157th in the last four years.
Spain withdraws troops from Afghanistan
This weekend the Spanish Vice-President flew to Afghanistan to receive the Spanish flag as Spain officially withdrew its troops from Afghanistan. Although this is a scheduled withdrawal and maintains the commitment made by the government to bring its troops home, it is also overshadowed by the recent surge in fighting as the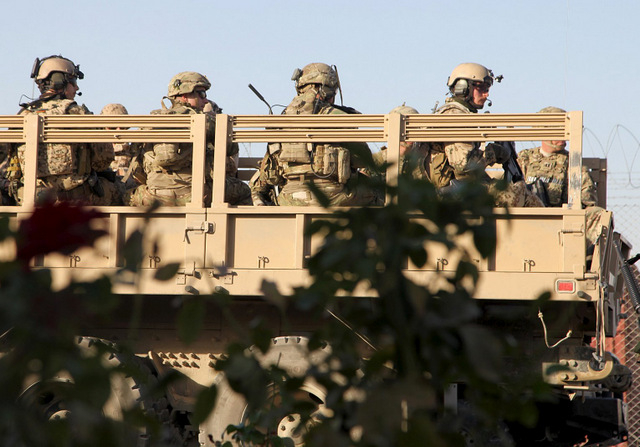 Taliban continues to battle with government troops. The US has decided to prolong its own engagement in Afghanistan due to the current level of military confrontation and the obvious inability of Afghan forces to counter the Taliban attacks without further training and support, and the US will maintain a force of 9,800 troops throughout most of 2016. President Obama was philosophical about the "need to make adjustments" in planning and said that this "probably won´t be the last time" such a decision has to be made, leaving the troop withdrawal to be handled by his successor.
NATO meanwhile, is involved in its largest military exercise in years, Trident Juncture, bringing together thousands of troops and military hardware in a large-scale show of military force throughout the Mediterranean. Spanish troops are involved and Spanish ports are busy with the comings and goings of military vessels, although the main action is based in Italy and Portugal. NATO views this exercise as a crucial show of strength, due to the scale of Russian troop build-ups and activity in key areas of conflict. The Sunday Special "Russian military mission to Syria brings history full circle" is interesting for its background insight into why Russia is becoming so active in the Syrian conflict. Last week Russia also announced plans to build a military base on the Kurile islands, a group of Pacific islands it seized from Japan at the end of World War Two, as well as a series of new Arctic military bases on Wrangel Island, Kotelny Island and at Cape Schmidt.
Military helicopter crew missing
A major drama has been unfolding since Friday when a military helicopter crashed into the sea 40 kilometres off the Moroccan coastline. Initially reports indicated that the three personnel on board had been picked up by a fishing boat but they have since disappeared without trace and a massive search is underway to try and find them as fears grow that they may have been kidnapped by a group involved in illegal smuggling of some description.
Spain's past just won't go away
This week an old subject has been back in the news as the ruling government rejected yet another attempt to make it possible for 17 people accused of crimes against humanity during the dictatorship of General Franco to stand trial in Argentina. The extradition request made by Argentinian judge María Servini has been rejected by the ruling PP party, on the grounds that it would be inappropriate to "look backwards and re-open old wounds".
However, all around Spain there are new initiatives to deal with the past by complying with the Historical Memory Law which have resurged since the May elections blasted some of the older, established PP councils out of power. Examples this week in the Murcia region included the councils of San Javier and Blanca announcing that they would be joining Cartagena and Totana in renaming streets which bore references to the Franco era, and in the Comunidad Valenciana there were two stories this week, one relating to the decision to create a commission in Alicante city to examine street names and monuments which could breach the law with a view to removing and re-naming, as well as possibility that the region as a whole would adopt a Democratic Memory Law similar to that passed by the Andalucian government last week.
Town changes its name in order to not offend Jewish visitors
One town keen to brush off its past has finally changed its name this week: Matajudíos (which translates roughly as "jew killer" is now Mota de Judíos, a name referring to the historic castle and Jewish district which formerly existed in Mediaeval Spain.
Royal Ferraris up for auction
Another element of Spain keen to move out of the past is the monarchy, which has adapted to the demands of a modern society and changed considerably since the abdication of King Juan Carlos I. This week it was announced that two Ferraris given to the former King by the United Arab Emirates were to be auctioned off by the state. Bids upwards of 345,000 euros can be placed if anyone has a few quid lying around to spare.
Economic news
Economic indicators remain positive in Spain, and this week the EU statistics unit Eurostat , reported that Spain's deficit for 2014 came to 5.8% of GDP (61,319 million euros, meaning that the country exactly matched the target established by Brussels without taking into account the aid given to the banking system.
Other positive news was the reduction in unemployment, the quarterly EPA report indicating that the percentage of the active population not working had fallen to its lowest level in four years, although it is still over 21% of the adult population and up there with Greece at the top of the European unemployment league. However, the figures are heading in the right direction, boosted by the excellent summer enjoyed by the tourist sector, which has helped hotels maintain employment levels.
New highs for tourist figures
This week the latest visitor figures were presented, the total of 54.4 million visitors from abroad in the first nine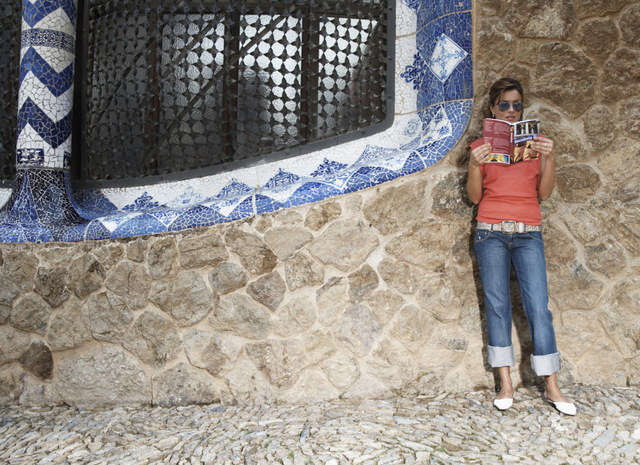 months of the year being the highest yet recorded following four years of consistent growth in the sector. 31.8 million foreign tourists chose Spain between between June and September, the British yet again leading the way. 23.4% (12.74 million) of these are from the UK and in September a quarter of all foreign visitors were British, 25.9% , and1.85 million people. Figures will now follow for how much they spent, and again this is expected to show a serious boost for the Spanish economy, following the expenditure of 3 million euros an HOUR by the Brits here in Spain during August.
Barcelona planning local currency
This week Barcelona is preparing a new initiative to launch a local currency. This aims to ensure that those receiving social aid are paid their grants in a local currency which can be spent on useful products obtainable from local stores, thus supporting local businesses and making sure the money given to families is spent on necessary items to improve daily living standards.
Numbers of smokers in Spain falls
Latest figures released this week showed that the number of regular smokers in Spain has fallen from 26.2% in 2009 to 23% last year.
The reasons for this decrease are most probably the increased cost of cigarettes and the ban on smoking in bars and restaurants, although of course increased awareness of the health risks is also an important factor.
Rabies alert in Melilla
Authorities in the north African Spanish enclave of Melilla have issued a general warning to the public after an abandoned cat in the city was found to be suffering from rabies. Rabies has been eliminated from the Spanish mainland but is still occasionally detected in the enclaves of Ceuta and Melilla on the north- African coast. The only instance of rabies to have been reported in mainland Spain in the last 25 years occurred in Toledo in 2013, when a non-vaccinated pit-bull cross returned from a trip to Morocco with its owners and bit four children and one adult in different areas of the city. The dog was captured and put down on the same day, and the owner was prosecuted for falsifying vaccination paperwork. Vaccination against rabies remains a legal requirement for all dog owners in Spain and the transportation of pets between countries can only be undertaken with a pet passport proving vaccinations are up to date.
Netflix launches in Spain
Netflix is now finally a reality in Spain with monthly fees of between 7.99€ and 11.99€ (or free for a trial period of six months for the 821,000 users of Vodafone TV).
As of Tuesday Netflix is available to members of the public via intelligent TV sets, tablets, smartphones, PCs and various videogame consoles and internet de-coders, as well as via Apple TV and Google Chromecast. It is also available in High Definition and Ultra HD 4K, and Spanish subtitles and dubbing are optional.UK subscribers can continue using their service while in Spain!
Technology was also in the news as one youngster was electrocuted in Barcelona while trying to take a selfie on top of a train and a second was fined for taking selfies while hanging from bridges and viaducts in Alicante, endangering both himself and the general public in the process, begging the question, is the world going mad or am I just getting old?
2016 red days confirmed
Those who like to book in advance can now book flights for next year as the government has confirmed the official bank holidays for 2016. Local and regional holidays will be finalised at a regional level by local authorities. The government has backed down from changing the system of "Puentes" which are such a nuisance for those trying to run businesses, so if a holiday falls on a Wednesday it will remain on a Wednesday and not be moved to a Monday or Friday in order to make it easier for businesses to manage staffing as had been mooted. A topic to be left alone until after the General Elections in December!
England-Spain tickets sold out in 10 hours
The 8,000 tickets which were put up for sale online by the RFEF Spanish football federation for the game on 13th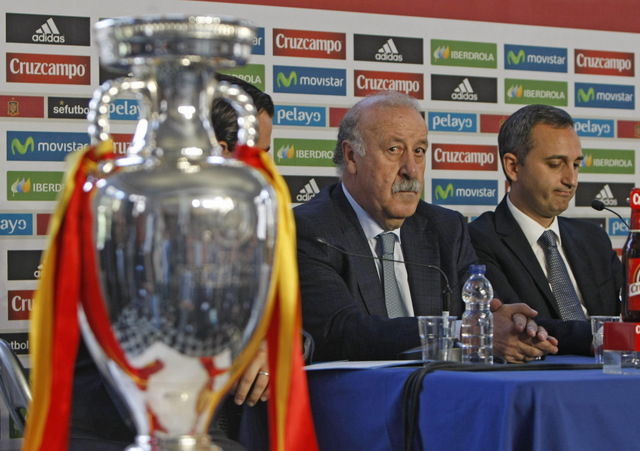 November at midday on Wednesday were snapped up in just ten hours, reflecting the interest in the fixture among both Spanish and English fans. The FA has an allocation of 5,000 tickets which are on sale for official fans and tickets have also been allocated for home supporters who hold season tickets at the Alicante stadium where the game will take place. Any left-overs will be sold by the stadium box office on the 5th November. Large numbers of British fans are expected to head for Alicante in the hope of finding tickets, but other than buying them on the black market or from re-sale internet ticketing sites, there will be no tickets on sale at the ground for the match. Tourism officials however, are confident that the game will bring considerable numbers of football fans to Spain in spite of there being no chance of actually seeing the match from the stadium.
Spanish Property round-up, week ending 23rd October 2015
Bad bank Sareb continues to make inroads into its stock of unsold properties
In a week during which few figures were released regarding residential property prices and sales figures it could be said that Spain's "bad bank" Sareb grabbed most of the real estate headlines.
Sareb has an extremely important role to play in cleaning up the mess left by the bursting of the Spanish property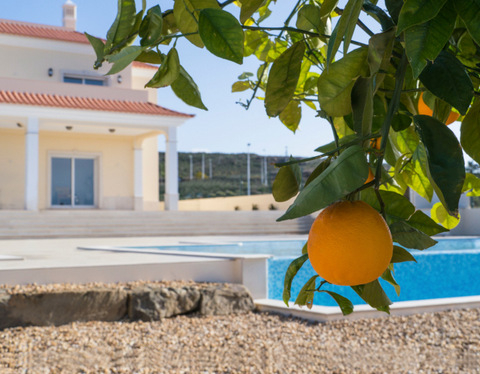 bubble in late 2007 and 2008, and the task of finding purchasers for the vast stock of unsold homes which the bank inherited was never going to be an easy one after seven years of almost uninterrupted falls in the price of housing in Spain. In the light of this it is interesting to see that during the first half of 2015 the bank managed to sell an average of 30 homes per day to individual buyers, fewer than in the same period last year but still enough to maintain hopes that in the long term they will come close to achieving their goal.
Apart from reviewing residential property sales, Sareb managing director Jaime Echegoyen also revealed during his presentation of the results for the first half of the year that the bank intends to double the number of homes being made available for social housing to 4,000, thus not only providing a use for properties which are currently lying empty but also addressing the needs of Town Halls in attempting to help those residents who are unable to support themselves financially.
However, in some cases there are doubts over whether all of the homes included in the massive Sareb portfolio are commercially viable, and this issue was raised during the Barcelona Meeting Point event last week by Professor Gonzalo Bernardos of the University of Barcelona. In Professor Bernardos' opinion the Fitch analysis which recently concluded that a quarter of the stock of unsold properties in Spain is unsellable may be erring on the side of optimism, and that up to a third of all completed unsold properties might never be sold unless they benefit from reform work.
At the same event in Barcelona, however, there was a noticeably bullish mood concerning the activity of international institutional property investors in Spain. The general feeling among investment funds is that the time is right to acquire all kinds of property in this country – office space and commercial premises as well as residential real estate – and that there is a genuine shortage of quality investment property available. Spain is currently back in fashion among these investors but most of the most enticing bargains have already been snapped up, and the resulting demand for property could prove to be good news both for the property market and for the construction sector which underpins it.
Currency Exchange rate: Get more Menu del Días for your money!"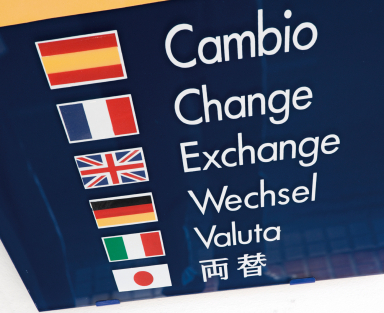 This week the Pound Euro currency exchange rate 1.3763€
This has moved back up again this week and is a good rate, meaning those who transfer their pensions or buy a property across Spain are getting more euros for every pound sterling at the moment than they have for many years. This also makes Spanish property even cheaper for those buying with Sterling, because with the historic currency exchange trading rate for the Pound Euro having been at 1.18 / 1.16 not so long ago, if you exchanged 100,000 Pounds now to Euros you would be over 20,000 euros better off. But rates change constantly, so you need to keep an eye on currency rates if you are planning to make a transfer any time soon.
Click for this weeks currency round up showing the exchange rate between Sterling and the Euro.
If you still use a Bank to transfer money, ask our currency experts for a quote to use a money transfer service, youll be amazed how much more you get for your pounds using this method and its really easy to do!
Click here for a No-commitment quote to transfer money to Spain . Find out how much you can SAVE!
Would you like to receive this bulletin?
If you enjoyed this free weekly round-up, then please forward it on to your friends. If you have received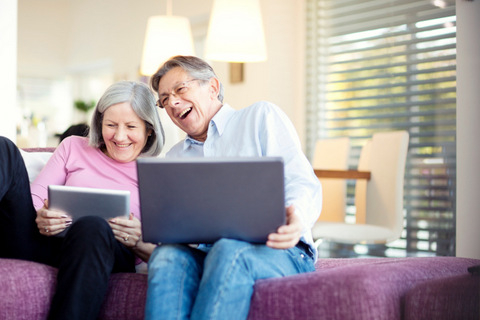 this from a friend and would like to have it sent directly, then click Register for weekly bulletin to sign up.
NONE OF THE TODAY PRODUCTS HARVEST, OR SELL EMAILS IN ANY WAY and we GUARANTEE your details will not be passed on, sold, or used for any other purpose, and are maintained in an off-site facility from which you can unsubscribe at any time.
We also welcome contributions from local charities or clubs, including post event reports, news items and forthcoming events. Use the contact us button in the top header to contact our editorial team.
Images: Copyrighted Spain Today Online S.L, Reuters and Efe. Full or partial reproduction prohibited.
Murcia Classifieds
It,s FREE up to €500 for non commercial ads
Contact Murcia Today: Editorial 966 260 896 / Office 968 018 268