Date Published: 20/09/2015
ARCHIVED

- Murcian and Spanish weekly news round-up 20th September
Spanish property prices rise, three private airports in the spotlight and Catalonia prepares to go to the polls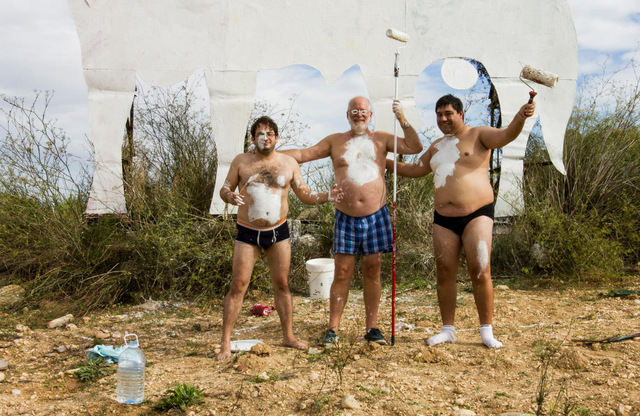 This week the storms have passed and Murcia has enjoyed the glorious late summer weather which follows the heat of July and August, temperatures back in the comfortable upper 20's and hovering around 30, the crowds gone, beaches still set with the trappings of summer but considerably quieter and the scrum at the fish counter forgotten.
Street markets are stuffed with local grapes, new season apples and pears at around 1.20-1.50 euros a kilo, farmers are busy planting lettuces and broccoli for export to European supermarkets, clubs and societies have once again sprung back into action, programmes for walks and outdoor activities are resuming, and the Murcia Region is busy enjoying Autumn Feria season.
The big fiestas this week are the Romans and Carthaginians which are now underway in Cartagena and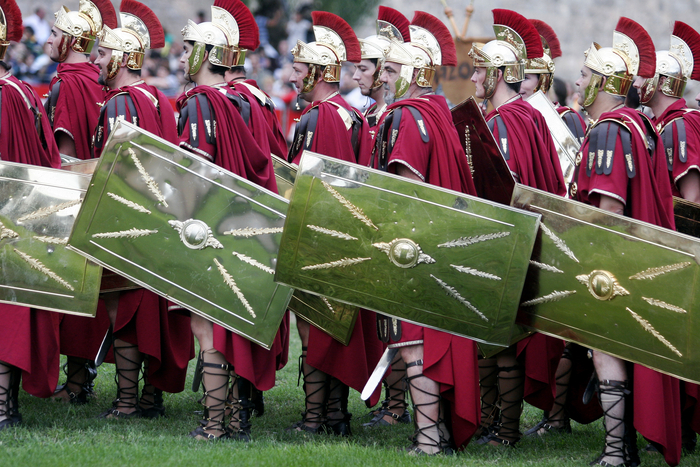 continue throughout the coming week along with the Ferias in Mula and Lorca, and Alhama de Murcia is started to celebrate the first activities of its annual Feria. Click for the What's on section to see programmes, the sporting section for sporting events as programmes come in and the Community section for information about clubs and community events.
If you would like to receive notifications about what's on events and major news stories, then sign up for our Murcia Today Facebook page, or if you are interested in community events, join the Community Group page and post your own community events.
Murcia news
The main news stories this week have revolved around the ongoing situation at Corvera airport as work continues to open the airport. This week Castellón airport across the border in the Comunidad Valenciana has finally opened for commercial flights, four years after its official inauguration. Mercifully Murcia escaped the indignity of being inaugurated just before the previous set of regional elections then failing to open or being used as a test circuit by motor-racing drivers, and the long-awaited opening of Castellón has attracted substantial interest from the Spanish media. Ryanair claimed the prize of being the first to fly in and establish commercial routes, much to the disgust of the Valencian regional government who are unhappy about the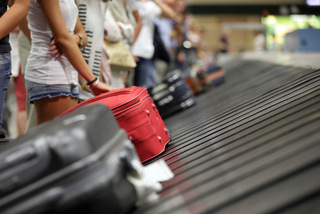 300,000 euros they have been asked to fork out in order to promote flights into Castellón at the expense of Manises airport in Valencia, but at least the airport is open and passengers are coming in through the terminal.
Ciudad Real, the other privately built airport which has also been the focal point of many international media stories as a prime example of the insanity of the Spanish construction fever which preceded the economic crisis of the last 7 years has also been back in the news. Although Chinese investors had been the only bidders in the last auction and had theoretically picked up the airport for only 10,000 euros, the automatic period permitted to clear the bid has resulted in six other bidders coming back onto the scene with slightly more realistic offers, one of them a British company.
Meanwhile, back in Corvera, the third privately built airport in Spain is still in the news, the audit and valuation which will permit regional authorities to commission the viability study and business plan to once again put Corvera airport out to tender has been submitted, valuing the airport at just over 170 million euros. This is effectively a devaluation of 22 million euros, although doesn´t take into consideration the value of the actual land itself, which is still being negotiated with the former owners from whom it was expropriated in order to build the airport, but is at least a positive step towards resolving the Corvera situation.
Airport figures out this week showed that although passenger numbers through the San Javier airport have been considerably higher than during the last few months, with just under 156,000 passengers during August, this is still a decrease in passenger figures from 2014, and so far this year overall passenger traffic is half that of the boom years. The British and Irish remain the most loyal customers and during August 91% of all passengers (142,000) coming in through San Javier were from these two key markets. This is way ahead of Norway, the second most important market, which supplied just 5,000 passengers. Many more, of course, are going through Alicante, which handled 1.2 million passengers during August and is now over the 7 million mark for this year to date.
The regional tourist board continues to present plans to help spread the tourist season a little longer and will be welcoming more Czech tourists later this year to boost visitor numbers, but at the moment the region will also be affected by the problems being experienced with the Imserso holidays scheme. This is a programme which offers subsidised out-of season holidays to Spanish pensioners (as well as resident ex-pats who join their local community pensionistas associations) and helps hotels to remain open in tourist areas during the low season. Unfortunately there's been a complete mess-up in awarding the 550 million euro contract to run these holidays this year, as a result of which hasty attempts are being made to re-award the contract "without bias" so that bookings can be made and hotels know for certain whether they can expect the usual coachloads of low-yield tourists which keep them open over the winter. Murcia is affected, and as a result, the tourist board are seeking more tie-ups with companies specialising in "senior tourism" from other countries.
It's logical, as they pay more than the Imserso programme, and takes advantage of the very pleasant weather we enjoy in Murcia at this time of year when the bulk of the summer tourists have returned to the major cities of Spain.
Portmán Bay
Another long-running saga was also in the news this week as the Portmán Bay Regeneration contract went out to tender again. 13 companies have submitted bids for the contract to regenerate the bay and remove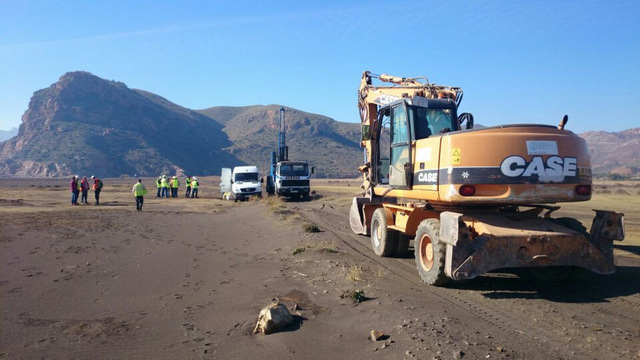 millions of tons of sterile mining waste, dumped into bay over the course of 50 years. This time there's hope that advances in technology which enable remaining minerals to be extracted from the waste and sold will make the contract a more lucrative one for bidders and that finally work can begin to clean up the bay, permitting the construction of a new sporting marina and helping this area of Murcia to develop a more sustainable tourist industry.
Other minor stories this week relating to tourism have been the new concrete beach walkways for Mazarrón, new tourist signage on the main highways of the region, the efforts of Alhama de Murcia council to develop a spa tourism business and those of San Javier council to develop attractions for visiting cruise tourists.
Other news
The Guardia found themselves the unwelcome focus of attention this week, the regional press picking up on a Facebook posting written by a member of the public who had seen a Guardia vehicle parked in a disabled parking bay outside a shopping centre and photographed the vehicle, posting the picture on Facebook along with some very uncomplimentary comments. The result was a swift visit from the forces of law and order and a charge of showing lack of respect for the security services and publishing images without authorisation. It's a very similar situation to one which occurred in Alicante not long ago and was pounced on by the national media as the first attempt to enforce the new Citizen Security Law ( often called the gagging law), although as it turns out, the charges were dropped.
On a more positive note, police were able this week to return a communion bracelet to the Mayor of Cartagena's daughter which was stolen 12 years ago. The bracelet had been recovered along with other stolen jewellery, and was found to contain an inscription giving the birth date of the person concerned and Christian name. Checking civil birth registers to try and identify the owner, police were able to identify the person for whom the bracelet had been engraved: she turned out to be the daughter of the new Mayor of Cartagena.
Police also intercepted 1200 kilos of hashish following a 30km boat chase and pursuit on foot across Cabo de Palos after a smuggler was spotted out at sea.

Spanish property round-up
Click to see a wide selection of properties available in the Region of Murcia: www.murciapropertypage.com
Click to see a range of properties available across Spain: www.spanishpropertypage.com
These are certainly interesting times for the Spanish property market, and as analysts, buyers, investors and vendors all try to guess how prices and demand are likely to behave in the short and medium terms a wealth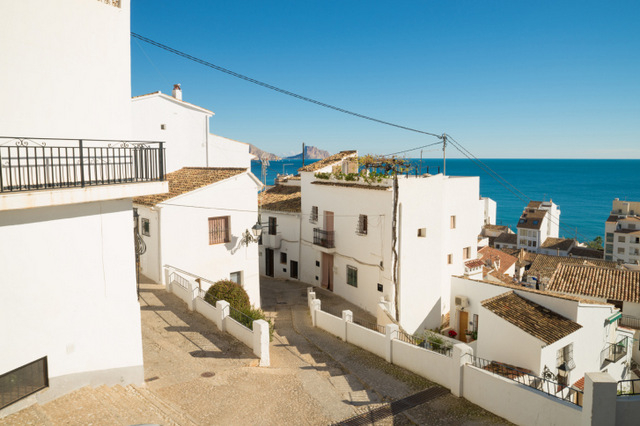 of statistical data is published almost every week in order to either clarify the issue or, in some cases, confuse matters still further!
Almost everyone with an opinion on Spanish real estate is now convinced that the seven-year-slump in both sales and market price is finally at an end, but there is little in the way of agreement over how destructive the slump has been and what happens next. To illustrate the point, this week's statistics included the assertion by one property web portal that 44% has been wiped off the value of residential property in Spain since 2007, while almost at the same time the Ministry of Development reported that the drop in prices has amounted to 29.7%.
However, all analysts are at least in agreement that price stability and even timid increases can be expected in the short-term future, and indeed the number of reports indicating that prices are already bouncing back slightly is increasing. The Ministry of development reports that during the second quarter of this year a 1.3% increase was observed, and that this was mirrored to a greater or lesser degree in all seventeen of Spain's regions, while for the first time in six and a half-years a year-on-year price increase was also reported (albeit of only 1.2%). While the inter-annual comparison still shows a downward trend in six Autonomous Communities, the general feeling to be gleaned from the statistics is that these aberrations are likely to be reversed sooner rather than later.
Meanwhile, one property portal still reports an annual deflation rate in second-hand residential property of 0.6%, despite a 0.2% rise in August, but again the conclusion is that prices are so close to stability that fears of a third dip can be laid to rest. In the Canary Islands the portal reports an average price increase of 1.9% during the month of August alone.
Although they reach broadly the same conclusions regarding the state of the market, the latest data published by Spain's notaries are slightly less positive. On the one hand sales figures are becoming more and more robust, and in July reached almost 40,000 for the first time since 2010 except in "freak" months like December last year, when the total was artificially boosted by imminent tax reforms.
On the other hand, though, the notary data show an average year-on-year price differential of -2.4%, a far more pessimistic figure than others which have been published of late. Given that the notaries' figures are generally more "real-time" than others – they are taken at the point of sale, when deeds are exchanged – do they know something that the rest of the analysts don't?
Probably not. Taken on balance, the notaries' figures have been rather restless in the last eight months, with four rises and four falls reported. What this would appear to indicate is that while fluctuations are certainly occurring the tendency is towards stability, with the ups and downs more or less cancelling each other out.
In general, then the situation at the moment seems to be that sales figures are increasing – as indeed is the availability of mortgage financing, which according to the notaries was 27% higher this July than in the same month last year – while prices are more or less stable, with perhaps a gradual upward trend at least in some regions of Spain.
But what of the future? Two leading international credit ratings agencies, Moody's and Fitch, both proclaimed this week that the Spanish real estate slump is at last over, but both also issued warnings that any recovery towards the higher prices of a few years ago would be slow, uneven, gradual and subject to regional variation.
While the fundamental market forces of supply and demand might now indicate that price rises are in order, and the increased availability of finance from lending banks adds weight to this theory, the market is still under downward pressure from a variety of macro-economic factors. These include an unemployment rate which, despite recent encouraging developments, is still worryingly high, a failure of salaries and general inflation to show any significant upward movement (thus stagnating the purchasing power of individual buyers) and the number of properties needing to be sold by the banks which have repossessed them. For all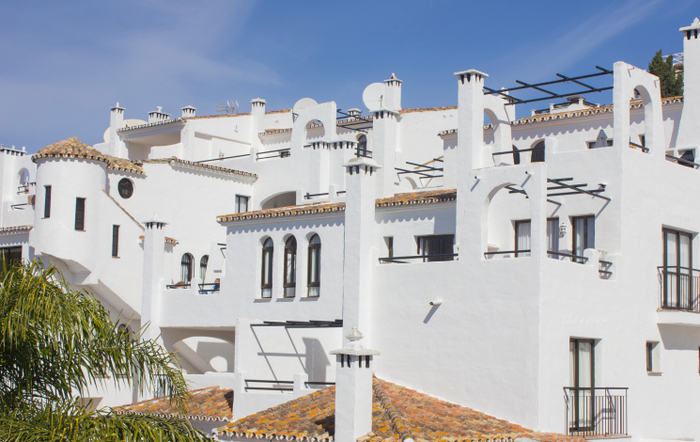 of these reasons, while prices are forecast to rise rather than fall in the near future, no-one should expect the spectacular capital gains which could be made before the bubble burst around the end of 2007.
Another interesting report issued this week came from RR de Acuña y Asociados, a property consultancy firm in Madrid. Addressing the issue of the stock of unsold housing in Spain, which they estimate to be approximately 1.6 million properties in all, the firm's analysts warn that 657,000 are in areas where "there is no demand at all". As a consequence, they are likely to take at least ten years to sell, and some may never find owners at all.
On the one hand, this is a very telling indictment on the folly of building these properties in the first place, but on the other hand, perversely, it is good news for the market. The implication is that these 657,000 homes can effectively be written out of the demand-and-supply equation, meaning that the stock of unsold completed properties which affect the "real" housing market is smaller than some estimates might suggest.
Finally, interesting news from Madrid, where Spain's first crowdfunding purchase was sealed on Monday. 49 investors combined their resources to purchase a small apartment in Madrid for 62,000 euros, an estimated 21% below current market price, and will now spend another 18,500 euros on repairs and refurbishment in order to rent it out for around 450€ per month.
The platform through which the crowdfunding was organized, believe that next year around 40 million euros will be raised in this way for property purchasers, and although of course this is only a miniscule slice of the Spanish property market there is a possibility that this could become a common way of investing in property in the future.
Spanish news round-up
Catalan elections loom
Just one more week until Catalunya ( Catalonia, Cataluña) goes to the polls for its regional elections and the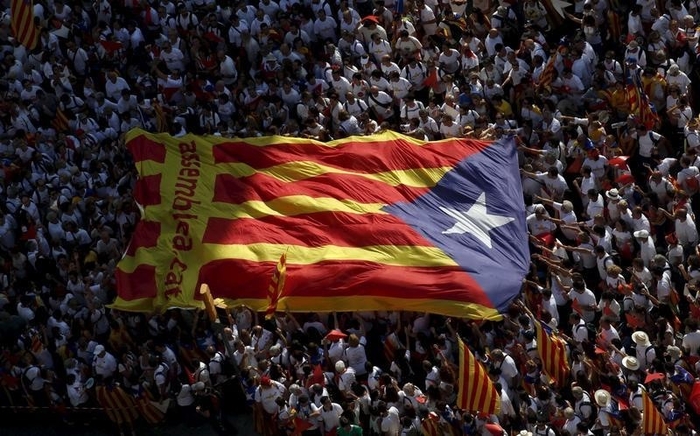 rhetoric has been hotting up as those against secession fight to influence voters and prevent a pro-separatist government gaining enough power to make Catalan independence a major issue for the next four years. The pro-separatist lobby has pledged to bring independence to Catalonia within 18 months if they gain victory this week and on Friday Spanish banks warned that lenders would have to consider leaving the region were Catalonia to follow that course.
The European Commission itself warned that an independent Catalonia would be forced to leave the EU, saying "if part of a member state ceases to be part of that state because it becomes an independent country, then EU treaties no longer apply to that territory". Although Catalonia could subsequently apply for EU membership, the application could be vetoed by any other member state, including Spain. Spain of course, would contest the membership.
Also opposed to Catalan secession is the Spanish Royal family, and this week an embarrassing translation bluff by a translator at the White House during an official visit by King Felipe VI of Spain caused a few eyebrows to be raised. During a public conversation between Barack Obama and the King, Obama mentioned the good relations between the USA and a "strong and unified" Spain, a phrase with important implications for the issue of the proposed independence of Catalunya. However, the translator referred in her summary to the " strong and united relationship with Spain", at which point video footage shows Felipe to be clearly concerned that the nuances of the President's words were not being accurately conveyed to the watching Spanish media. The interior minister had to move swiftly to re-translate the comments for the Spanish media to make sure that the mis-translation was not widely reported and the inference in the wording of the American president lost.
Staying with the separatist theme…
Campaigning for independence is not just limited to the Catalan region of Spain and the Basque Country has been the subject of a fierce struggle for independence since 1968 when ETA first began a campaign of violence which has killed more than 800 people. Although an official ceasefire has been in place since 2011 as campaigning for independence assumes a more political course, there is still widespread support for the independence cause and this week there have been three sets of arrests for exalting terrorism. Four people were arrested for holding an act of homage in memory of an ETA member shot by the police in Otxandio and Irureta in the Basque Country, six were arrested for stringing up a large banner exalting ETA during local fiestas in La Blanca, Vitoria, as well as distributing stickers bearing the ETA logo and in Navarra four EH Bildu councillors face investigation for allegedly extolling terrorism by reading out a manifesto supporting ETA prisoners currently being held in prisons well away from the region during the opening speech of their local fiestas in Lumbier.

Rompesuelas is dead
This week one of the most controversial bull-related events in Spain went ahead in spite of widespread protest: the Toro de la Vega in Vallodolid, Castilla y León. The unequal contest between one unarmed half-ton bull and a crowd numbering thousands, armed with spears on both foot and horseback concluded in less than 25 minutes when it was declared a "non-contest" after one of the participants killed the bull by throwing a spear from behind a tree without even giving the terrified animal a chance to reach the "field of glory" as the meadow where the bull habitually dies is known locally.
In spite of 100,000 people protesting in Madrid, a letter to the Pope, and 120,000 signing a petition, the event went ahead as it does on the 15th September every year, with a number of confrontations between protestors, participants and the media.
Although the "fiesta fun" is over for another year and Rompesuelas is dead, the fight has already begun to save the life of the "Toro de la Vega 2016" and in Mallorca the first act of protest came from film director Martín Garrido Ramis and two friends, who painted the only 14 metre high Osborne bull on the island a mixture of white and pastel shades and declared that his next film would be entitled "bull's blood" in protest.

Government steps into cashpoint charges controversy
Concern has been growing recently over the elevated commissions charged by some banks on cash till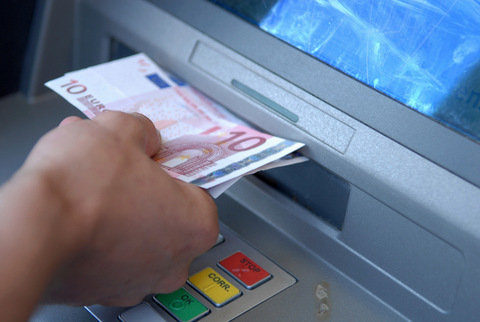 withdrawals, but it now seems that a ceiling will be placed on these charges in the near future by the government.
The reason for the government intervening is the possibility that customers could be charged two commissions on just one withdrawal: one of these would be the 2€ which Caixabank, BBVA and Santander have decided to charge every time money is taken out of their ATMs by customers using cards from other banks, and the other is the charge levied by the bank which issues the card for using a machine belonging to a different bank.
This, the Ministry of the Economy has at last decided, is unfair, and a Ministerial Order will be drawn up, possibly within the next two weeks, to outlaw the practice. Read more…

EU airline passengers awarded compensation rights for cancellations
The Court of Justice of the European Union ruled on Thursday that airlines are obliged to pay compensation to passengers in the case of flights being cancelled for technical reasons, although they are to be exempted from responsibility when the technical faults derive from manufacturing and production defects in the aircraft or from acts of sabotage or terrorism. Read more on this story….
Air traffic control calls two more strikes
In the same week The USCA union, which represents Spain's air traffic controllers, has called another two strikes for 26th September and 3rd October, each of them lasting for twelve hours between 6.00am and 18.00pm, following the lack of progress made in the dispute with Enaire after the eight stoppages which were called in June and July. Read more on this story……
Record air traffic in Spain during August
Airport passenger stats for August were released this week and show that Spain continues to enjoy a bumper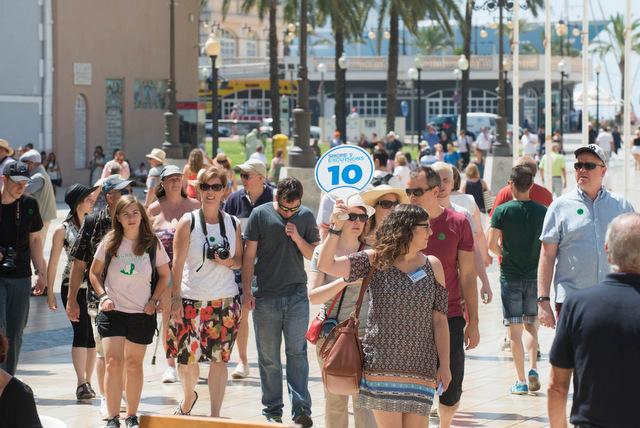 year for tourist traffic. August registered the highest total ever recorded in a single month for air passengers, with over 24 million people using the airports of Spain during the month. The cumulative figures for the first eight months of 2015 tell a very similar story, with the overall total of 140.1 million passengers showing a 5.2% increase compared to 2014. Read more on this story…
Tourist figures are due out in the next few days, but the national minister for tourism has confirmed this week that the number of foreign tourists visiting Spain during the summer was 6% higher this year than in 2014, and that in all likelihood the annual total will reach a new record of around 68 million by the end of December.
Even better news for the sector is that the average amount spent in Spain by each visitor is also growing, and tourist expenditure is currently running at 7.7% higher than last year (at the end of July). Expenditure figures usually follow a few days after the confirmation of visitor numbers.
Renfe and Iberia launch plane-plus-train tickets in Spain
It has been announced this week that a new rail-and-plane ticket is to be jointly marketed by Renfe and Air Iberia, allowing passengers to purchase an international flight and a journey on Spain's AVE high-speed rail network at the same time.
This will make it possible to buy just one ticket on intercontinental flights from cities such as Córdoba, Málaga, Sevilla, Valladolid and Zaragoza, and these tickets can be purchased up to a year in advance on the websites of both Renfe and Iberia, as well as through Serviberia and travel agencies. Read more………..
Other stories relating to travel
Other travel related stories this week include that of the tolls being waved on the motorways of Cataluña for electric cars, Cataluña being one of the best equipped regions in Europe for the rapid recharging of electric vehicles.
Another interesting story related to the calls made by lorry drivers to extend a scheme designed to take HGVs off minor roads and direct them onto the motorway network by offering a 50% reduction in toll charges to the drivers of heavy goods vehicles. The scheme has met with some success, but drivers want to see the scheme extended beyond the six stretches of road currently included to incorporate a further eight stretches of motorway.

Immigrant crisis continues to unravel
This week the international headlines have been dominated by the immigrant crisis, and although the impact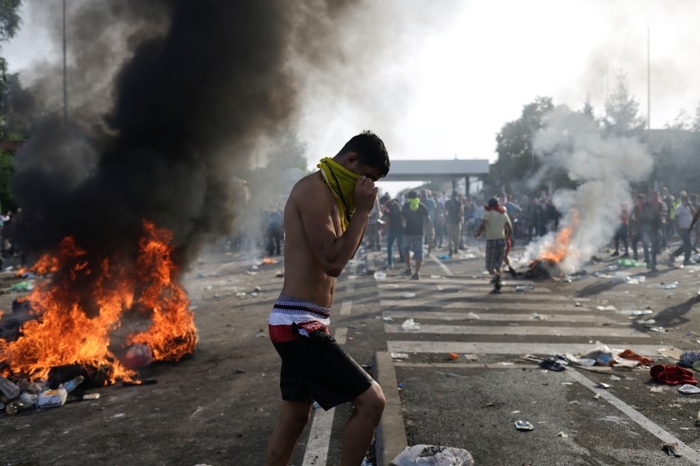 on Spain has been minimal there has been a great deal of infighting amongst European Ministers who have failed to not only agree on the final quotas each will take but also to come up with cohesive proposals as to how Europe can work together to resolve the situation.
Hungary has closed its borders amidst distressing scenes of migrants being repelled with tear gas and water cannons and neighbouring Croatia has reacted angrily to the flood of travellers which has totally overwhelmed it this week. Spain has kept out of much of the conflict this week, and although many localised schemes are in operation to support migrants, the government is awaiting this week's EU summit on Wednesday before making firm commitments.
However, local councils are busy making plans, and two stories stand out this week. One relates to the Comunidad Valenciana, which announced on Thursday that a ferry belonging to the Denia-based company Baleària will be sent to the Greek island of Lesbos at some point in November to pick up 1,100 refugees and bring them to the east coast of Spain to begin a new life in the Valencia region.
Another initiative which received a great deal of coverage related to the man who was tripped over by a Hungarian TV camerawoman while fleeing from border controls and has now found a new life in Spain. It transpired that Osama Abdul Mohsen is a qualified football coach and was offered a new life by the Madrid national school of football trainers, who gave him a job and a chance to bring his family to Madrid.
Economic news
Government debt has finally started to fall a little and the latest figures released this week show it hovering just above 96% of GDP. Next week Luis de Guindos, the Minister for Economy and Competitiveness, is travelling to London, New York and Washington to meet foreign investors and the US monetary authorities.
The price of a bottle of gas also came down again this week.
There are many more Spanish news stories available on the www.Spanishnewstoday.com web, along with comprehensive international, UK and sports news, all updated daily.

Currency Exchange rate: Get more Menu del Días for your money!"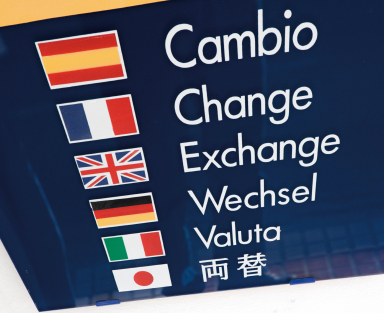 This week the Pound Euro currency exchange rate remained stable, closing thw week at 1.37
This is a good rate, meaning those who transfer their pensions or buy a property across Spain are getting more euros for every pound sterling at the moment than they have for many years. This also makes Spanish property even cheaper for those buying with Sterling, because with the historic currency exchange trading rate for the Pound Euro having been at 1.18 / 1.16 not so long ago, if you exchanged 100,000 Pounds now to Euros you would be over 20,000 euros better off. But rates change constantly, so you need to keep an eye on currency rates if you are planning to make a transfer any time soon.
Click for this weeks currency round up showing the exchange rate between Sterling and the Euro.
If you still use a Bank to transfer money, ask our currency experts for a quote to use a money transfer service, youll be amazed how much more you get for your pounds using this method and its really easy to do!
Click here for a No-commitment quote to transfer money to Spain . Find out how much you can SAVE!
Would you like to receive this bulletin?
If you enjoyed this free weekly round-up, then please forward it on to your friends. If you have received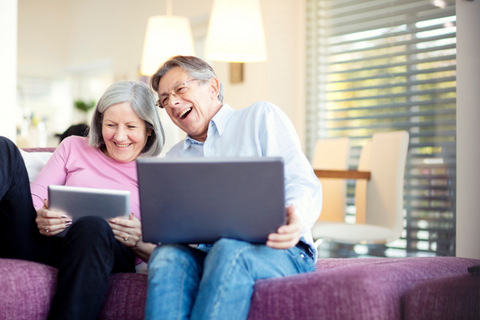 this from a friend and would like to have it sent directly, then click Register for weekly bulletin to sign up.
NONE OF THE TODAY PRODUCTS HARVEST, OR SELL EMAILS IN ANY WAY and we GUARANTEE your details will not be passed on, sold, or used for any other purpose, and are maintained in an off-site facility from which you can unsubscribe at any time.
We also welcome contributions from local charities or clubs, including post event reports, news items and forthcoming events. Use the contact us button in the top header to contact our editorial team.
Images: Copyrighted Murcia Today, Reuters and Efe. Full or partial reproduction prohibited.

Murcia Classifieds

Why not give Murcia Classifieds a try?
It,s FREE up to €500 for non commercial ads