Temperatures rising, Chinese investors buy Murcia real estate and a PP president for Murcia again
Summer is officially underway as of today and this week the weather provided a number of important stories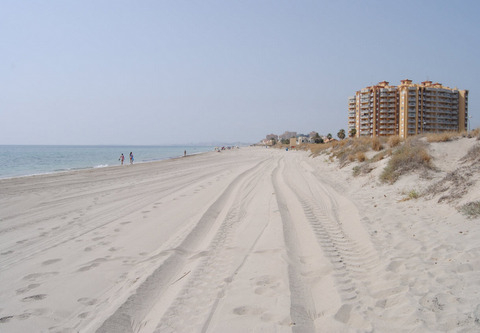 in not only the Murcia Region, but also across Spain.
Today the temperatures are hovering around 30 degrees in much of Murcia and on Monday will edge up by another couple of degrees, to bring inland areas up to around the 35 degree mark and even higher on Tuesday, while the coastal areas benefit from a sea breeze which lowers coastal temperatures by a couple of notches.
Figures released by the state meteorological agency show that May was one of the warmest on record, registering temperatures over 2 degrees higher than average. The warm weather looks set to continue as we head into summer and this week Aemet predicted that the summer would be "warmer than usual".
This, of course, leads to the whole subject of everything associated with summer, the most obvious topic being fire and on Friday the first major forest fire of the warmer months blackened 46 hectares just outside Murcia City.
At the moment it's not clear whether this was intentional or accidental, as although it's infinitely possible that the blaze was caused by a pyromaniac, locals report seeing three different points of fire, so it's also possible that this was irresponsible and illegal burning of agricultural waste. Either way, it's a reminder not to throw cigarette butts out of the car window, not to leave glass bottles lying around and not to use any type of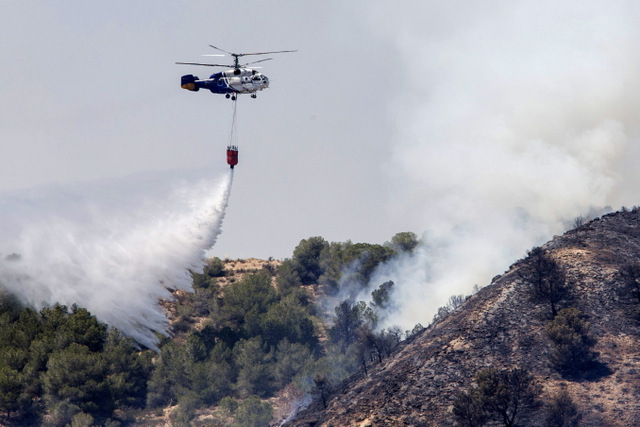 cooking implement or fire in the regional parks.
There was also another major fire in Torre Pacheco earlier in the week when a recycling plant went up in smoke and earlier in the week storms also set off a number of fires in the north-west of the region.
Firecrews have also been busy rescuing a dog from a 10 metre deep well, and in San Javier the new summer opening hours have begun for the Puente del Estacio bridge which allows marine traffic from the Mediterranean into the Mar Menor. Further along the coast the uncertainty over who will run the Calblanque beach car park this year has finally ended with the regional government taking on the job with limited numbers of cars allowed, so the best advice if you have a car is to drive to a different beach altogether as there are plenty to choose from, 38 with blue quality flags, and with plenty of parking spaces.
While we're hugging the coast it's logical to mention Portmán Bay in the La Unión municipality which yet again is on a positive path, this time the national cabinet having approved the conditions in order to open a new bidding round for the removal of millions of tons of sterile waste from the bay. Let's hope this time the boss of the company winning the contract remains out of prison long enough for the regeneration to actually begin.
The other major topic of course, has been politics, and finally, finally, the interminable election process is grinding to a close just in time to make sure everyone is nicely settled in place ready for the summer holiday season and the campaigning for the autumn national elections to begin……
After a month of negotiation, it looks as though the PP have managed to hold on to the regional government of Murcia after pacting with Ciuadadanos, although they have been forced into agreeing a number of reforms, including amendments to the election process itself. Failing a last minute change of heart, Pedro Antonio Sánchez, former Mayor of Puerto Lumbreras, will be sworn in this coming week as the new President of the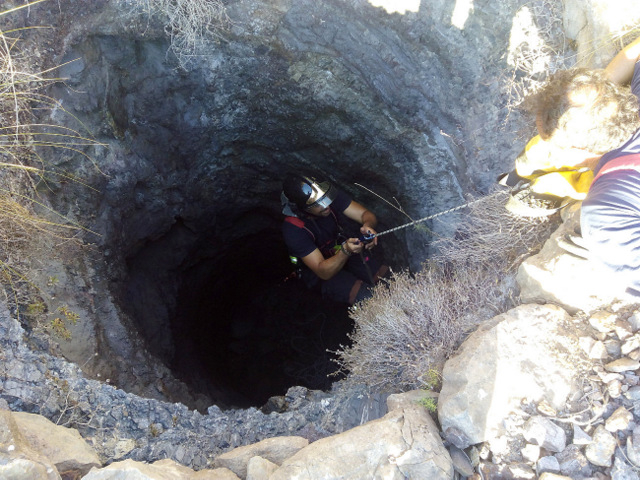 Murcia Region on behalf of the PP, with the support of Ciudadanos. However, this promises to be a far from easy ride for the new president, as the regional government has lost its majority and the regional parliament now has a female president for the first time ever, voted in by the combined forces of the three opposition parties, the first time the PP has lost a vote there for 20 years.
Former regional president, Ramón Luis Valcárcel has also stepped back from the leadership of the PP, this job also falling to Sr Sánchez who has immediately embarked on a restructuring of the regional party.
Elsewhere new councils have been settling in and allocating jobs to their councillors, and the one ingredient prominent in the mix is an abundant dose of change. This week Cartagena council even hoisted the Gay Pride flag alongside that of the municipality outside the town hall to celebrate Gay Pride Week and the first thing the council have done is start cutting costs and streamlining, part of which included moving the councillors out of the imposing Palacio Consistorial and into the more modest administrative building nearby. Some have managed to appoint press officers, so news is once again starting to flow, although patchily, and within the next week some sort of normality will resume.
Hopefully it will also settle down in our own offices after a horrendous week of technical problems sparked off by re-programming to improve the site. Our programming is now 6 years old, so is currently being re-vamped, and this week has been difficult, the Ed unable to get into the back end for half of the week to add and amend text on Murcia. The dodgy bit of coding has now been successfully updated and the improvements should start to show within the next week.
Other Murcia news stories in the : Murcia Regional News Section, updated daily
We're recruiting!
There is a vacancy for an editorial assistant on offer( full or part-time). Essential requirements are being able to write grammatically acceptable English, work under your own initiative, enjoy ferreting out information, be
practical and unflappable and have your own transport. Our offices are based in Tallante, in the Cartagena municipality and in order to train it is essential that an applicant can drive up a rustic track without getting in a panic, and is willing to do so until they are totally comfortable with the tasks which must be completed after which PART of the work can be undertaken at home without having to come into the office every day. Working knowledge of Spanish would be a distinct advantage, although is not essential, however, familiarity with basic office computer programmes, ability to comfortably work with computer technology and understanding of how to use modern communication devices such as mobile phones, i-pads and social networks essential. Interested? Contact us at contact@murciatoday.com

Murcia Property News
The big story for the Murcia region this week is the sale of the Condado de Alhama Golf Resort Commercial Centre( built by Polaris World) to Chinese investors. This is an interesting development as it is part of a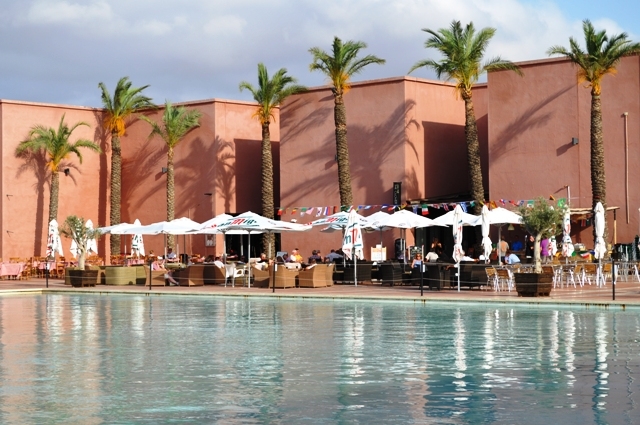 re-awakening of interest in the Spanish property market, and reflects purchases of commercial properties nationwide by international investors. There have been several major commercial property deals completed in recent months as prices hit a point which attracts investors while the improving economic situation raises expectations that increased levels of business are feasible as the economy recovers. Certainly the tourism sector in Spain is booming, and although Murcia has suffered from lack of investment into attracting international tourism, it does have a solid base of residential tourism urbanisations which have helped to maintain a steady flow of tourist traffic in spite of lacking a cohesive marketing programme for the region. An indicator of this is that 90% of tourists using San Javier airport last month were British.
Chinese investors always seek opportunity, so it is a positive indicator that they are investing into Murcian Commercial Property, and holiday properties in Murcia are certainly very reasonable compared to other areas of Spain.
Click here to see a wide range of properties across the Murcia Region, offered by agents and private vendors: Murcia Property Page

Spanish Property News
After the mass eruption of statistics last week it's been a little more relaxed on the property news desk this week, although there have been a couple of interesting sets of data relating to the construction sector.
The first of these comes from Oficemen, the national federation of cement producers in Spain. Their latest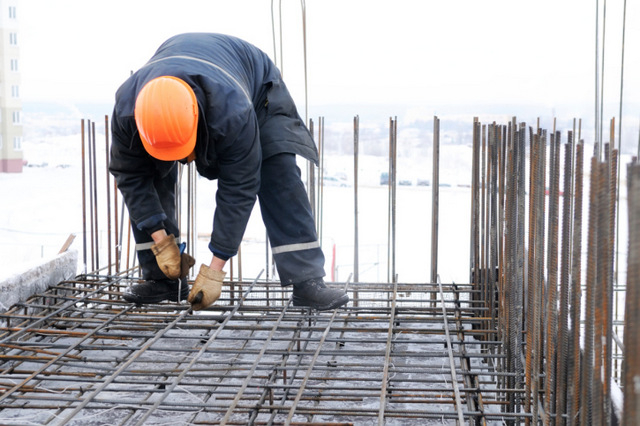 monthly report for May shows an increase in demand for cement of 5.4% compared to the same month last year, not a spectacular rise but enough to keep the cumulative total for this year 8.7% higher than at the same point in 2014. More cement means more construction, and this has certainly been backed-up by employment data for the first few months of this year which shows that the construction sector is once again creating employment, with renewed activity.
This is also backed up by a separate document from the Ministry of Development which reports that the price of buildable urban land across the country has risen by 5.9%: this reinforces the cement demand stats and suggests that developers are beginning to believe that there is sufficient demand for new housing to warrant construction projects being considered.
In terms of other indicators relating to existing properties, provisional data for the month of April from the notaries of Spain reports a total of just over 30,000 sales. The increase isn´t spectacular by any stretch of the imagination, but it's an increase, a rise of 1.9% in the volume of sales over the same month last year (2.1% after seasonal adjustments are made) and the shift in emphasis towards the second-hand market continues to be a marked one. Almost 90% of all apartment sales were second-hand in April, a considerable change compared to just a few years ago, when the split was close to 50/50.
At the same time, though, the notaries report another decrease in the average price per square metre of residential property sold, this time of 3.9%. One logical argument says that if demand is increasing then prices ought to rise, but the discrepancy is probably explained by the increasing dominance of the second-hand market, where apartment prices are currently almost 11% cheaper on average (1,299 euros per square metre, as opposed to 1,457 euros).
All in all, then, a quiet week on the property stats front, but one in which the optimism regarding the short- and medium-term future of the market has been reinforced.

Spanish National News
Politics
Right across Spain new councils got down to their daily business, although in some cases this was over before it had even begun, Madrid being a prime example. After taking the reins on Saturday, new Mayoress, 71 year old Manuela Carmena enjoyed a baptism of fire when the national media discovered that her newly appointed councillor for culture had tweeted highly offensive comments about Jews, victims of terrorism and political violence in 2011 and 2012. The media failed to see the "funny" side of his "joke" about ETA victim Irene Villa who lost both legs in a car bomb attack aged just 12, during which her mother also had a leg and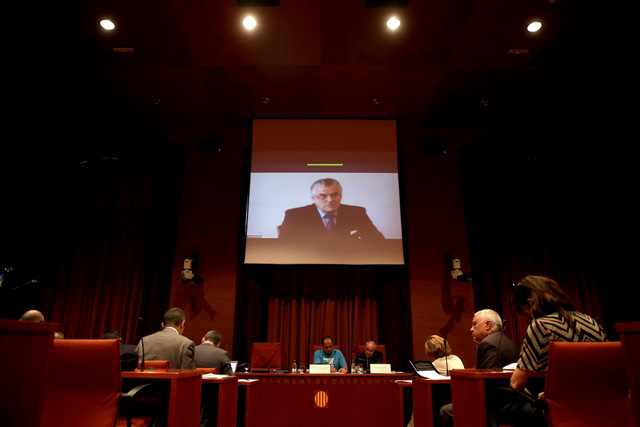 an arm ripped off, "They've had to shut down Alcàsser cemetery so Irene Villa won't go in to get replacement parts" he said, referring to a Valencian town in which three teenage girls were abducted, tortured, raped and killed by two men in 1992, one of whom has never been brought to justice.
His new job as a councillor was over within 48 hours.
Also in the firing line was another new Madrid councillor, who was fined on his first day in office for holding an (unauthorised) public meeting to thank voters for their support. Elsewhere, the regional president of Andlaucía was finally formally invested nearly three months after the regional elections.
The PP was widely expected to announce major changes in the government following the battering taken during recent municipal and regional elections, but instead announced minimal changes, Prime Minister Rajoy attributing the loss of support for his party to the economic crisis and corruption.
Corruption is ever present in the news, and this week Luis Bárcenas, former PP party treasurer was back in court, stating that he could prove the 48 million euros he, amassed in Swiss bank accounts had been acquired by legal means. Also testifying was Hervé Fanciani, the former HSBC employee who obtained details of 130,000 Swiss account holders who were avoiding taxes and passed on these data to the authorities in 180 countries, actions which led to him spending time in prison in 2012 and 2013. However, it is estimated that the "Falciani List" has led to 260 million euros being recovered by the tax authorities in Spain alone from 659 of the Spaniards named in the list, including the Botín family, who manage Banco Santander.
During his declarations Mr Falciani confessed that he fears for his personal safety, and alleged that only one in every thousand Swiss bank account holders declare their funds.
The trial of Princess Cristina and her husband for tax fraud creeps closer, but this week the couple completed on their palatial home in Barcelona, paying 2.3 million euros over to the Palma de Mallorca courts as requested by the judge.
The paperwork for their trial arrived in Mallorca a couple of weeks ago, all 76,000 pages of it, plenty of holiday reading for the judge preparing to try the case, but this week legislation was passed to reduce the enormous volume of papers used by the judiciary, which frequently leads to lack of storage and the "loss" of occasional important documents. 56 million euros has been allocated to achieve the twin objectives of "Online Justice" and "Justice without paperwork", these two aims being a total revolution in the Spanish legal system.
One year under Felipe VI
This week marked the first anniversary of the succession of King Felipe VI to the throne of Spain and the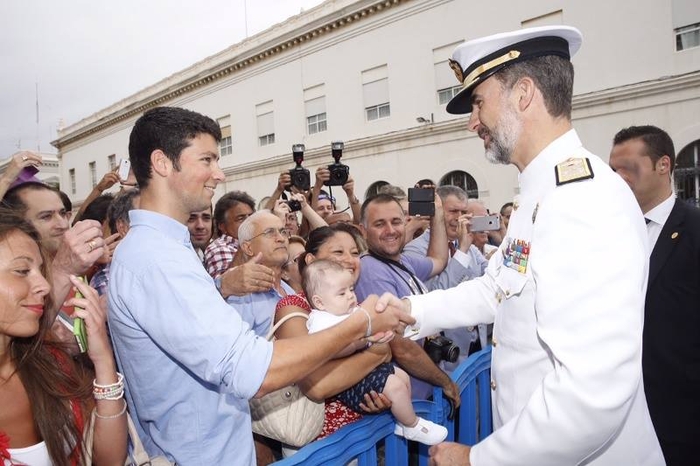 Spanish media were more effusive in their commentary than they were at the time of the coronation itself!
Polls have indicated that the first year of the new monarchy has been a success, the popularity of the King increasing markedly during the last 12 months. The King marked his anniversary by calling for the nobility of Spain to set an example and respect the obligations and responsibilities which come with their titles.

Immigration
This week the gentle trickle of those who would very much like Spain to be their home and be able to call Felipe VI their king continued, with a steady flow of boats reaching Spanish shores and small groups of people managing to scale the border fences.
One man, however, in Cartagena, Murcia, was refused Spanish nationality this week on grounds of being "insufficiently integrated into Spanish society" due to his radical beliefs which presented a "hindrance to integration."
1.8 million Moslems living in Spain began their observance of Ramadan this week, although some will do so without a roof over their heads: in Almería the council fulfilled a pre-electoral promise as the bulldozers moved into the El Ejido greenhouses and demolished 30 of the plastic shanty-town shacks in which those who have either no work, no legal paperwork to enable them to work or who are paid minimal wages as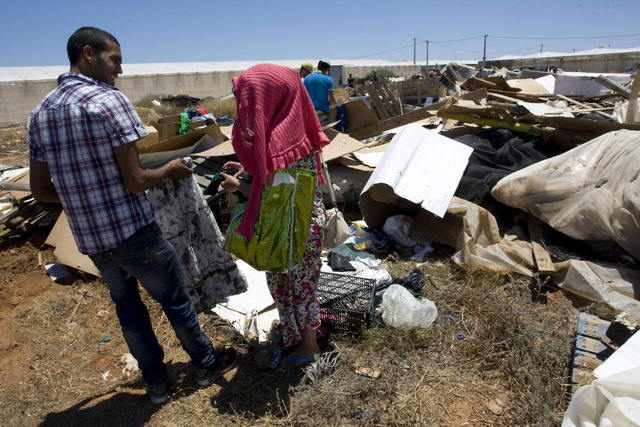 agricultural labourers, lived.
Separatism
And those who would rather part company with Spain remained in the headlines as investigations into the Catalan Independence consultation held in November last year continued: the courts want to know exactly how much public money the regional president of Cataluña, Artur Mas, spent after insisting that he would go ahead with a public poll( in a different format) in spite of the courts banning him from doing so. He's had a bad week, as his former political allies, the more moderate wing of the CiU party he represents, have announced their departure from the alliance, citing opposition to his stance on Catalan independence as the unhealable rift between the two former allies.
ETA have also remained in the news: the two terrorists who attempted to kill the Deputy Mayoress of Portugalete by detonating an explosive device in a shopping trolley given sentences of 377 years, and the leader of Basque separatist political party Sortu was also in court charged with "exalting terrorism" in a display of public support for ETA.

Economy
Yet in spite of less positive social topics, Spain continues to emerge from the economic morass in which it has been immersed for the last few years and this week it was announced that the rich in Spain continue to get richer and there are now 178,000 millionaires living here.
Another sure sign that the Spanish are starting to feel more confident about their economic future is that they have once again started to skive off work, and absenteeism rates have begun to climb once more after several years of reduced figures!
One person wholly unimpressed by the trappings of wealth however, is Sister Lucía Caram, a Dominican nun who starred in a hit TV series this week as she was packed off in a crate to explore the world of the wealthy( the crate is opened and out she comes to explore the locations in which the producers have decided to place her): her indignation at the price of a 60,000 euro bottle of wine which she said, "could have helped her to supply milk to 1400 needy families for three and a half months" and was "abhorrent " to her was a popular topic on social networks and the popular media in the early part of the week following the screening of this episode.
Another interesting story related to the economy was the "health" of the fast food sector which is reported to be enjoying an expansion matching the waistlines of those who consume it, and last year expanded for the first time since the onset of the economic crisis in 2008.
Another sector enjoying growth is the Spanish shoe manufacturing sector, which exported over 46 million pairs of shoes last year and is continuing to evolve in a positive fashion this year.

Other odd stories
The Spanish government has passed legislation relating to the re-labelling of honey, but has refused to accede to the requests of apiarists who wanted the public to understand that 70% of honey sold as being of mixed origin comes from China. Much of this ends up in supermarkets, so if you'd rather support an industry
already threatened by climate change and pesticides, make sure you buy from local suppliers.
In Asturias, the Pozo Sotón mine has been re-opened as a tourist attraction after 92 years of uninterrupted activity, limited numbers of tourists able to descend on a four hour trip into the depths of the earth and this week the tour gained an unexpected publicity boost as one of the miners took the chance to propose to his partner below ground. Aaaahhh!
Emergencies and crime
Other news stories this week were inevitably provided by the forces of law and order, the story which made most headlines earlier in the week being the tragic case of a man who died after the bar in which he was drinking accidentally served up cleaning fluid instead of the wine he had requested. Gulping down a large mouthful before he tasted the difference was enough to kill him and investigations are underway to determine how the liquid was mistakenly put in the fridge, unlabelled, and decanted into a wine bottle.
In Galicia a woman survived a fall of 9 metres off a cliff face, while another escaped death by leaping clear of her car just seconds before it was crushed by a freight train.
And finally, watch out for thieves if you're coming here on holiday. Spain is no worse than anywhere else, but be aware that scammers continue to target tourists in airports and shopping areas and with more summer tourists arriving, so do their efforts.
We've also prepared a few helpful tips for anyone who does get burgled or robbed and doesn´t know who to notify or what to do if visiting Spain.
And finally, a little warning for all those who buy and sell on Facebook or classifieds: NEVER pay for anything by using the "Gift" option instead of payment, no matter how persuasive your vendor, you'll probably lose all your money if you do.
Lots more Spanish news stories on www.spanishnewstoday.com: updated daily!
Have a good week and if you like this, pass it on!

Currency Exchange rate: Have more fun for your money!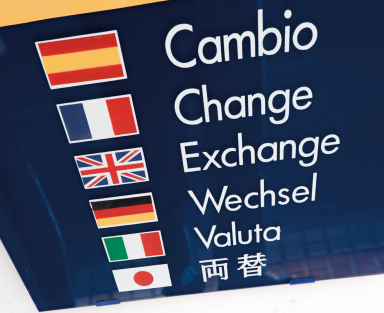 Today the Pound Euro currency exchange report rate is around 1.39
The euro-sterling exchange rate for ex-pats transferring money into euros has improved again this week.
This means that those who transfer their pensions across to Spain are getting more euros for every pound sterling at the moment than they have for over seven years, and it also makes Spanish property even cheaper for those buying with Sterling, because with the historic currency exchange trading rate for the Pound Euro having been at 1.18 / 1.16 not so long ago, if you exchanged 100,000 Pounds now to Euros you would be over 20,000 euros better off. But rates change constantly, so you need to keep an eye on currency rates if you are planning to make a transfer any time soon.
Click for this weeks currency round up showing the exchange rate between Sterling and the Euro.
If you still use a bank to transfer money, ask our currency experts for a quote to use a money transfer service, youll be amazed how much more you get for your pounds using this method and its really easy to do!
Click here for a No-commitment quote to transfer money to Spain . Find out how much you can SAVE!
Would you like to receive this bulletin?
If you enjoyed this free weekly round-up, then please forward it on to your friends. If you have received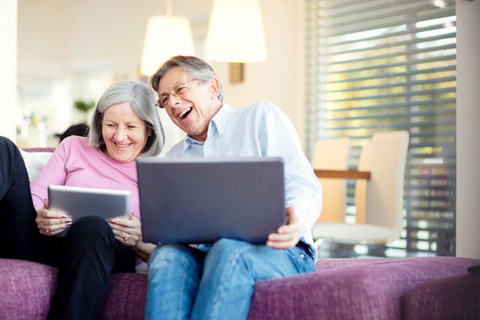 this from a friend and would like to have it sent directly, then click Register for weekly bulletin to sign up.
NONE OF THE TODAY PRODUCTS HARVEST, OR SELL EMAILS IN ANY WAY and we GUARANTEE your details will not be passed on, sold, or used for any other purpose, and are maintained in an off-site facility from which you can unsubscribe at any time.
We also welcome contributions from local charities or clubs, including post event reports, news items and forthcoming events. Use the contact us button in the top header to contact our editorial team.
Images: Copyrighted Murcia Today and Efe. Full or partial reproduction prohibited.
Murcia Classifieds

Why not give Murcia Classifieds a try?
It,s FREE up to €500 for non commercial ads.
article_detail
Thank you for supporting Murcia Today
Contact Murcia Today: Editorial 966 260 896 / Office 968 018 268