Terrorist alert level raised, puppies drowning in tar and the heat is on!
In Murcia the heat is on!
Today half of the region is sizzling in 40 degrees of orange alert sunshine, while coastal areas enjoy temperatures in the mid 30's and cooling sea breezes as they watch the free international airshow over the waters of the Mar Menor. Not a bad way to spend a Sunday lunchtime!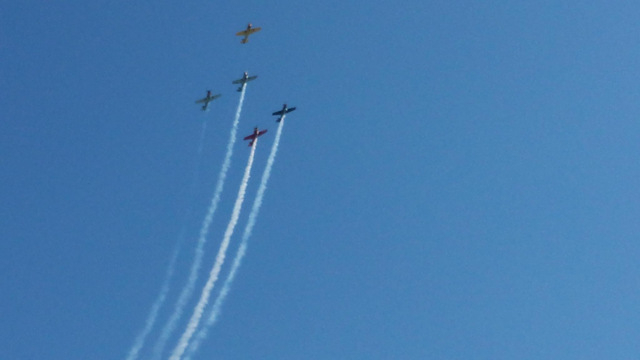 Image Los Alcázares tourism
As the weather warms up many of the clubs, groups and activities which enliven the cooler months close down until the Autumn and for the next two months activity at all levels slows to cope with the heat of summer.
Only those who have moved out to Spain this year are to be seen roasting on the beaches: the rest of us old-timers are lurking sensibly in the shade, shopping in the early morning and snoozing through the heat of the early afternoon. If you're new to Spain take a couple of minutes to read the safety advice relating to bathing and swimming: this week two young children drowned in waterparks, the corpse of another young lad was fished out of a river after he was trapped by currents and several bathers drowned on Spanish beaches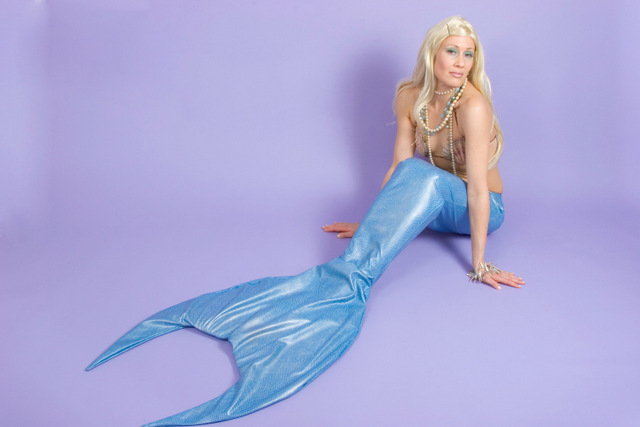 as hot bodies hit cold water (four at the last count this morning since Friday lunchtime). Even today a mature bather escaped death just before the air display in Los Alcázares after he fainted while standing waist-high in the Mar Menor: fortunately fellow bathers were nearby and he was pulled out of the water quickly and resuscitated. Never bathe alone has never been more relevant.
This isn´t a naturally cynical Ed being a misery and trying to ruin a pleasant Sunday evening: it's about saving lives, and tragically every year somebodies' adored grandchild will drown in their retirement villa pool, deaths which can be avoided. Last year 422 people drowned in Spain and this week the vice-president of Spain's national child safety association said that many drownings could be prevented if a "greater culture of prevention existed " in Spain.
It's also worth pointing out that great care should be exercised if your visiting family are desperate for a "mermaid tail" which are being advertised for sale on many buy and sell sites (see safety info above). There is a great deal of mixed opinion about this latest must have fad amongst the young, and a number of well-founded safety concerns, particularly about their use in smaller confined areas such as family pools where there is a risk that lack of momentum may make it difficult for children to regain an upright position unless they are good swimmers and not prone to panicking. Exercise caution if tempted and try to get away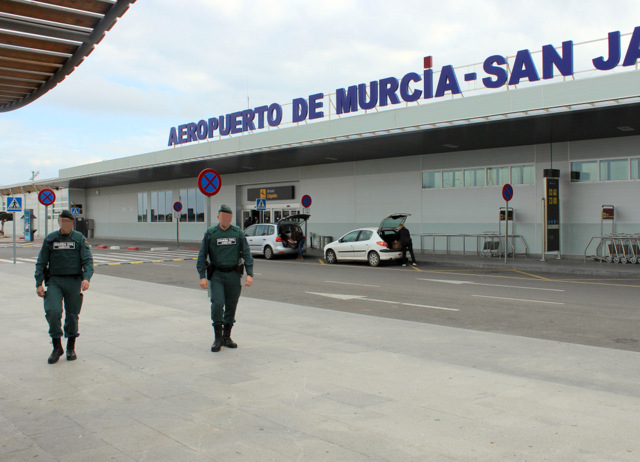 with buying them an ice-cream instead!
Tourists have been arriving in increased numbers as the weather warms up and in May the region enjoyed a record number of foreign tourists. According to the regional tourist board, over 88,000 foreign tourists came to the region during the month, and nearly half of them were British.
Cartagena has had a busy week, with 9,000 odd cruise ship tourists passing through the city as we're in peak cruise season, and the regional tourist board has also been given an award for its promotion of the region. Murcia was named the "best destination in Spain " for its diversity and tourism offering and the new head of our tourism board said the region was an "intelligent" choice for visitors.
Visitors arriving in Spain and Murcia can expect to see increased security in all public areas following the massacre in Tunisia, as the Spanish Prime Minister has raised our terrorism alert level to "high risk". Foreign visitors to Spain spent 5.8 billion euros here during May and protecting not only tourists but also key infrastructure such as airports, railway stations, public buildings and sources of energy generation has been given increased priority.
At least the case of the unexploded suitcase in Alhama de Murcia has been cleared up this week: the bomb squad destroyed a suitcase left on a bench outside the town hall on Friday amidst security concerns, only to find it was empty, sparking off debate as to why it had been left there in the first place. However, a group of lads finally cleared up the mystery by giving themselves up to the police: the suitcase had been left there by accident after it was found next to a bin!
Firecrews as ever, are busy in the summer, and this week the bonfires on the beach of the Noche de San Juan resulted in their normal level of callouts, although most people just enjoyed the free parties rather than taking the opportunity to torch a few bins as was the case in central Cartagena.
The council in Cartagena has been a whirlwind of activity now that the new corporation has got its feet under the table, one of the first trips out being the Palacio de Deportes, affectionately known as the "silver slug". Having spent more than 21 millon euros on a project which is already eight years behind schedule, the Mayor was less than impressed and announced that the numerous defects found meant the new facility won´t be opening in the immediate future as the council has "more important" things to spend its money on at the moment. Cartagena firemen meanwhile, were busy removing parts of the roof which were apparently about to blow off into the campo.
One of the most commented-on stories of the week related to the three puppies, which were found in a tank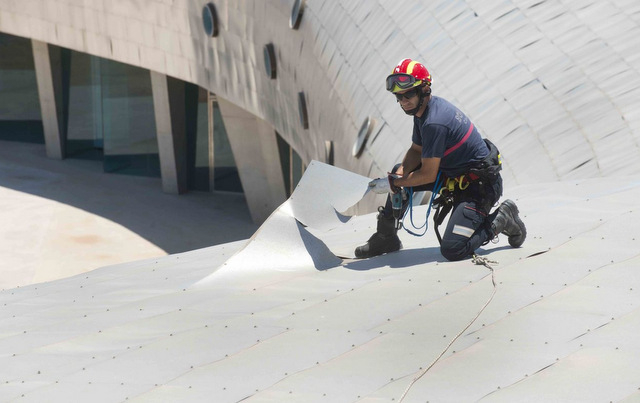 of tar in the Cartagena campo. Rescued by neighbours who heard them howling, they were transported to the vet on pallets as the tar was hardening, fusing them together into a sticky solid mass. One died, having ingested a quantity of tar as it struggled to climb out of the tank and the two survivors underwent several days of cleaning and tests to help them survive. By the end of the week it was good news, as the pups look set to lead a normal life without kidney damage as had originally been feared and police investigations continue to try and find out who could have put them in the tar in the first place.
Politics has also been on the menu this week, as the Ciudadanos political party signed the agreement to make Pedro Antonio Sánchez president of the Murcia region next week. Sr Sánchez was also in the news as he has been called this week to give court evidence in relation to the construction of the auditorium in the municipality of Puerto Lumbreras where he was formerly Mayor. He says he will resign if indicted. However, he has several pressing issues to deal with once officially taking up the presidency, the level of regional debt one of the biggest issues facing the incoming president, who will find lack of available cash the greatest impediment to implementing job creation policies.

Murcia property news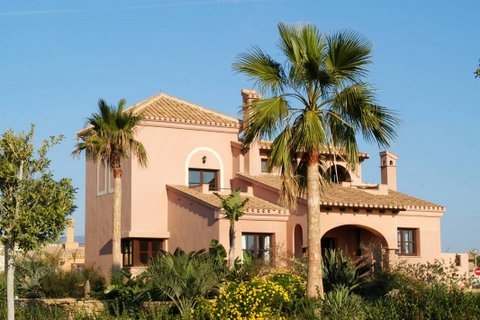 No major sets of statistics this week, the only real piece of interesting Murcia property news presented this week relating to the volume of mortgages being granted in the Murcia region which rose very healthily during April. A 21% increase is good news, as it shows more activity in the property sector, and feedback from busy local agents also adds an air of positivity to the property market at the moment.
Click here to see a wide range of properties currently for sale or rent in the Murcia Region from agents and private vendors: Click Murcia Property Page

Spanish News
Tourism
Tourism is of vital importance to the Spanish economy and this week the events in Tunisia have heightened the importance of protecting the Spanish tourism trade. Earlier in the week before the Tunisia massacre the Ministry of Interior had announced that 29,000 officers would be increasing patrols to protect summer tourists, and now that the alert levels have been raised to "high risk" this vigilance will be extended to include the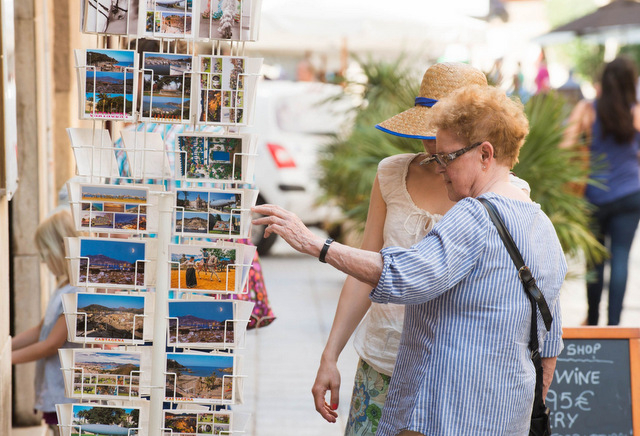 military and anti-riot police.
Although this is not expected to cause delays for tourists at airports etc, it's advisable to allow a little extra time in case of increased security checks.
The tourist sector continues to lead the way for the recovery of the Spanish economy and figures released this week show that the UK continues to be the largest single market for Spanish tourism as Spain heads for another record year.
One tourist who found himself on the wrong side of the law was a Danish national arrested in Málaga suspected of murdering his wife after her body was found in a hotel bedroom, while a wandering Welshman mystified police by turning up 60 kilometres from his last known position after becoming lost during his pilgrimage along the Camino de Santiago. Having sparked off a search on Monday after calling to say he was exhausted and disorientated there was relief all round when he was found in a hostel 60km away on Wednesday.

Spanish separatism
The separatist story continues this week, beginning in the Basque Country where tens of thousands attended meetings to show support for an independence referendum. Last year supporters formed a 100 kilometre long human chain calling for the right to determine whether the Basque Country should become independent from Spain, something the government refuses to even discuss.
ETA have for many years championed this cause through a terrorist violence route, and this week Pablo Iglesias, leader of the Podemos political party which has gained so much support in the recent elections, found himself in hot water over remarks made in a left-wing magazine. Sr Iglesias was commenting about the "dispersement issue" which is basically the fact that ETA prisoners are routinely dispersed in jails across Spain to try and break up the ETA communications network, a policy which the Spanish government continues to enforce as it tries to totally dismantle the organisation, his comments interpreted as expressing sympathy for what he was quoted as calling "a tragic political problem." Families of terrorist victims were furious at his perceived sympathy and Sr Iglesias responded by attacking those who misinterpreted his words, and reiterated his opposition to the use of violence to achieve a political objective. He also criticised the translation of his comments in the magazine, which was published in English, as an "inadequate and out-of-context translation."
King Felipe VI also dipped into the separatist arguments this week as he spoke out publicly in support of Spanish unity. Speaking at an event in Cataluña, which was attended by regional Catalan president Artur Mas, a determined separatist campaigner who faces court action in relation to his own action of calling an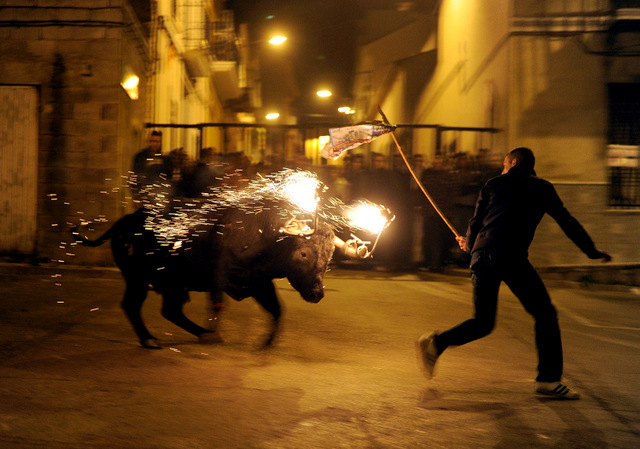 informal independence poll after being banned from holding the official referendum by the Spanish government and courts, the King called on all Spaniards to unite in looking forward to the future, reiterating his view that a united Spain is the only way forward. Last week Artur Mas lost his long-term political partners who are concerned by his continued campaign for separatism, fearing that it will cost them the regional election after the summer.
A load of bull
Throughout Spain fiesta season in underway and although animal lovers are disturbed and angered by the prodding, poking and deaths of the bulls which provide so much "entertainment" for festival goers, there are dozens of them taking place right now all over the country. But change is in the air and in Alicante the new generation of politicians who have changed Spanish politics during the May elections are already making their presence felt. This week some of the newly-elected councillors joined in an anti-bullfighting protest before ripping up their complimentary tickets for the bullfights being held alongside the San Juan celebrations calling for "bonfires without blood" and promising to cut-off public funding for bull-related events.
But for now, the events continue and this week two men were killed during bull running events after being gored. The social networks were furious to see that one of the bulls was unnecessarily shot by another participant after one of the men died.
Another animal-related story was that of the Venezuelan vet arrested for implanting drugs in the bodies of puppies who was on the run from the US authorities and goats in Tenerife were less than amused about their annual dunk in the Atlantic.

Environment
Agreement to support the Iberian Lynx
A major triumph for those fighting to save the Iberian Lynx from extinction as the Lynx is reclassified as "in danger"rather than "critically endangered" due to an increase in the numbers of breeding adults. However, the battle has hardly begun, lack of rabbits due to the drought and a devastating virus killing its main source of food forcing the lynx to roam further afield in search of food and onto the roads, where their numbers have suffered a knockback due to the amount of road deaths as a result. This week the Ministries of Development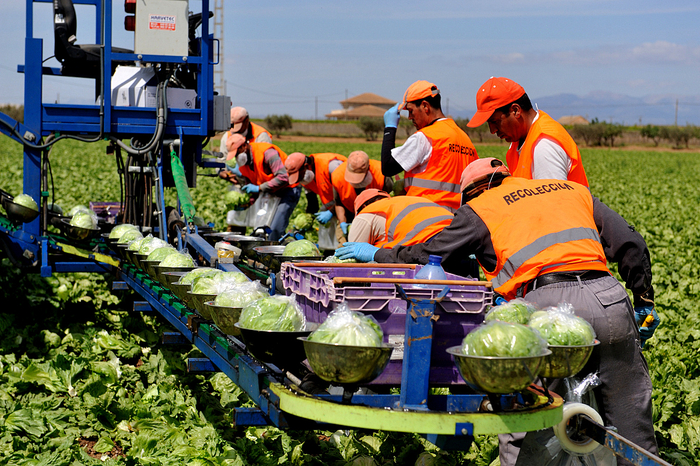 and Environment signed an agreement to install more protective netting on known accident blackspots and work harder to tackle the road-kill problem which threatens to damage the Iberian Lynx protection programme.
Economy
The Banco de España has this week forecast that GDP will rise by 3.1% this year as the economic recovery gathers speed in Spain.
The number of foreign workers contributing to the Spanish Social Security System has grown, 15% of foreign workers registering as self-employed and creating new businesses. Over 90,000 Chinese are now paying Social Security in Spain, although the Rumanians remain the largest group of immigrant workers.
However, the population of Spain continues to fall, as the key 20-39 year old age group emigrate in search of work, the UK amongst the most popular destinations for Spaniards leaving Spain to find employment.
Another story relating to the economy is the number of high denomination banknotes circulating in Spain: slowly, slowly it appears, all those high value notes which disappeared beneath the mattresses of Spain during the construction boom years are coming out, and there are now less 100 euro notes in circulation now than at any point since 2002! The numbers of so-called "Bin Laden 500 euro notes" – everyone knows they're out there, but no-one's ever seen one, have also continued to fall, and it's also interesting to note that there are still 1.6 billion euros worth of pesetas still hidden away, 13 years after the peseta ceased to be Spain's legal currency!
Renault number 15 million rolls off the Spanish production line
Further positive vibes from the Spanish car manufacturing sector this week as the automobile construction sector presented positive May figures. 1.1 million cars have been built in Spain so far this year, and this week the 15 millionth Spanish-produced Renault rolled off the production line in Castilla y León.
Céntimo sanitaria fuel tax returned
The transport sector reported this week that 685 million euros has been repaid to lorry drivers and transport companies after the EU ruled that this tax, levied between 2002 and 2010 on fuel was illegal. The transport sector also complained about plans to levy tolls on motorways for lorries, and to offer a 50% discount to heavy goods traffic on existing toll-roads to try and force HGV traffic off smaller roads.
Car drivers are also warned that traffic fines incurred in other parts of Europe are now being forwarded to Spanish drivers thanks to a new EU directive allowing member states to share information.
Bitcoin in Barcelona
Another currency gaining momentum is Bitcoin, and this week it was announced that Barcelona University is installing a Bitcoin cashpoint machine: the new president of Barcelona is also reported to be open to the idea of creating a "local currency". This is also on the cards in Alicante, although in this case the aim is to create a local currency so that the under-privileged can spend their grants in local shops to "buy" the things they need for themselves, as well as ensuring that local money stays with local independent businesses, in turn supporting them in their fight for survival against the big supermarkets.
Politics and courts
This week the Spanish Premier, Mariano Rajoy announced the replacement of his least popular cabinet minister ahead of the autumn national elections, José Ignacio Wert. Sr Wert has managed to antagonise several sectors by: the Intellectual property Law which led to Google News withdrawing Spanish coverage,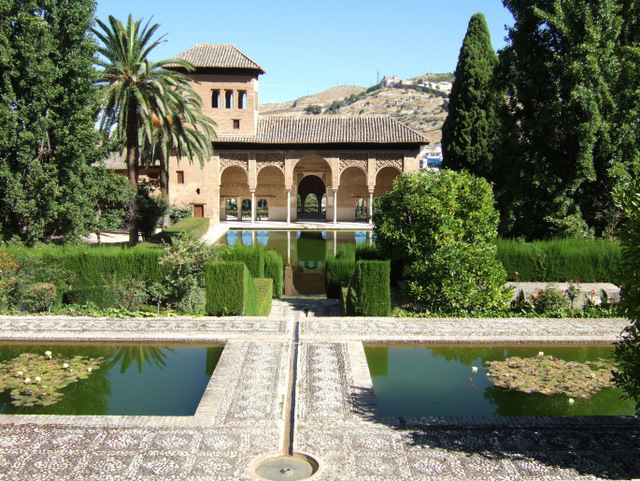 spending cuts and educational reforms which resulted in a teacher's strike, his attempts to enforce the study of Castellano instead of Catalan in Catalan schools, and the huge increase imposed on cultural activities which made him so unpopular he declined to attend the Goya awards ceremony.
Another politician in the news was the former Catalan minister jailed this week for tobacco smuggling.
Super Judge Baltasar Garzón has this week taken up the mantle of the climbers who died in an incident in the Atlas mountains of Morocco in April in which the rescue services are accused of botched rescue attempts which actually killed the climbers concerned. The one surviving climber accused the Moroccan authorities of "killing" the men in their "amateurish rescue attempts."
There has also been coverage of the refusal of the Spanish Ministry of Defence to reclassify documents dating from the years 1931 to 1968 and make them available to historians. The Minister says that in the current economic climate there are insufficient resources and technology available for "such an arduous task."
Another story relating to looming court cases is that of the suspension of the President of the Royal Tennis Federation as a result of the failure of the federation to permit its accounts to be audited. He has been embroiled in arguments since his decision to appoint a female captain for the Davis Cup team, an appointment which has resulted in accusations of sexism within Spanish tennis following her own accusation that some players don´t want to play in the Davis Cup as they're not paid to do so.
Another investigation in the news this week related to the head of the Alhambra Palace complex in Granada, who was arrested in relation to an alleged fraud in the adjudication of contracts for the audio guides of the palace, which was visited by 2.4 million tourists last year. She maintains the adjudication was all above board and the government delegate to Andalucia protested against the decision to publicly arrest her, stressing her right to be presumed innocent until proven otherwise.

Lots more stories on the Spanish News Today website: www.spanishnewstoday.com, updated daily with the latest news.

Spanish Property News
A quiet week on the Property News front, the main news story being the increased activity in the mortgages market, with 22% more mortgages granted during April than in the same month last year.
However, expats will be more interested to read about the success of those campaigning for justice for the thousands of expat owners who face the prospect of their homes being demolished due to the long-term problems of illegality in areas such as the Almanzora valley in Almería. This topic has been well-documented, and has certainly resulted in fiercely condemnatory TV and media coverage in the UK and other countries as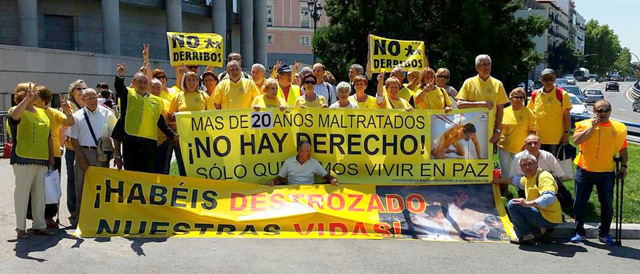 homeowners fight the abusive practices which have resulted in many innocent people having to face the potential demolition of their homes. Of course, there are cases where lack of due diligence by potential buyers has resulted in them being ripped off, but there are also many cases where foreign buyers have been cheated, abused, lied to and manipulated, in some cases by legal professionals who failed to carry out proper checks, Mayors who allowed illegal construction to take place in the full knowledge that houses were illegal, and councils who turned a blind eye to illegal construction, only acting when the properties had been sold to innocent foreign buyers. In some cases agricultural land was reclassified by one council to allow building, then that reclassification declared illegal by the subsequent council, so those who did have full planning permission, certificates of habitation and properties they believed to be fully legal suddenly found themselves with a demolition order on their hands, rendering their homes unsaleable and virtually worthless.
At last the Spanish government has passed a modification to the law which means that no demolitions can be carried out without guarantees of adequate compensation being lodged prior to demolition, but of course, this still only goes part way towards resolving the problem facing thousands of homeowners caught up in this mess as many constructors are now bankrupt and proving who is responsible for paying the compensation could also be difficult in some cases.
However, it's a positive step in the right direction.

Currency Exchange rate: Have more Menu del Días for your money!"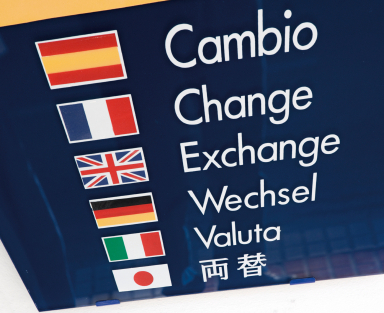 Today the Pound Euro currency exchange report rate is back up at 1.40
This is excellent news for residents bringing the rate back up near that 7 year high point.
This means that those who transfer their pensions across to Spain are getting more euros for every pound sterling at the moment than they have for over seven years, and it also makes Spanish property even cheaper for those buying with Sterling, because with the historic currency exchange trading rate for the Pound Euro having been at 1.18 / 1.16 not so long ago, if you exchanged 100,000 Pounds now to Euros you would be over 20,000 euros better off. But rates change constantly, so you need to keep an eye on currency rates if you are planning to make a transfer any time soon.
Click for this weeks currency round up showing the exchange rate between Sterling and the Euro.
If you still use a bank to transfer money, ask our currency transfer experts for a quote to use a money transfer service, youll be amazed how much more you get for your pounds using this method and its really easy to do!
Click here for a No-commitment quote to transfer money to Spain . Find out how much you can SAVE!
Would you like to receive this bulletin?
If you enjoyed this free weekly round-up, then please forward it on to your friends. If you have received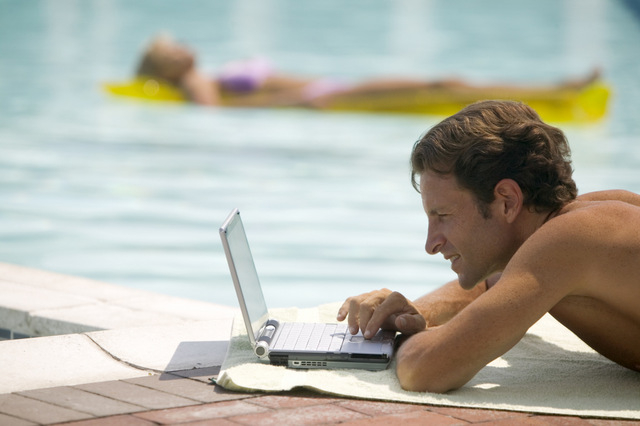 this from a friend and would like to have it sent directly, then click Register for weekly bulletin to sign up.
NONE OF THE TODAY PRODUCTS HARVEST, OR SELL EMAILS IN ANY WAY and we GUARANTEE your details will not be passed on, sold, or used for any other purpose, and are maintained in an off-site facility from which you can unsubscribe at any time.
We also welcome contributions from local charities or clubs, including post event reports, news items and forthcoming events. Use the contact us button in the top header to contact our editorial team.
Images: Copyrighted Murcia Today and Efe. Full or partial reproduction prohibited.

Murcia Classifieds

Why not give Murcia Classifieds a try?
It,s FREE up to €500 for non commercial ads
article_detail
Thank you for supporting Murcia Today
Contact Murcia Today: Editorial 966 260 896 / Office 968 018 268