Murcia Regional News
This week the media has been dominated by the last acts in the municipal elections: the vote for the Mayorship of each of our 45 municipalities, which yesterday changed the political landscape of the region dramatically.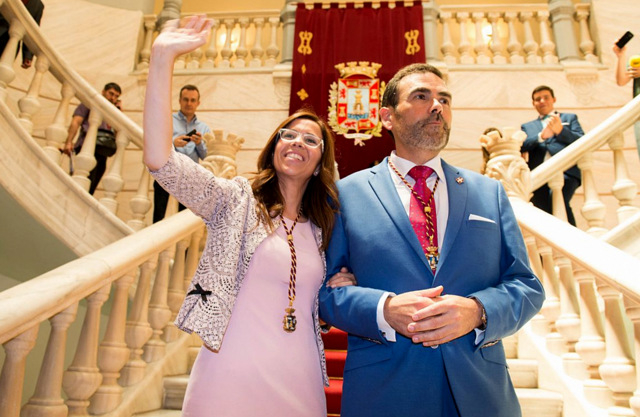 Four years ago the PP party totally dominated, taking 42 out of the 45 municipalities. However, yesterday 22 councils went to the PSOE, who will also share power in a further four coalitions, just 18 to the PP and the remainder to the IU and local coalitions. In many of these situations the final outcome was achieved by pacts, the most astonishing of all being the final result in Cartagena which now has a Mayor from MC, Movimiento Ciudadano (citizen's movement) after 20 years of PP domination. Four years ago MC had only one councillor in Cartagena, showing just how drastic the mood-swing has been in the region and although MC will share power with the PSOE in Cartagena it's a result nobody could have predicted.
Another shock result was Fuente Álamo, a former PP stronghold. Here the PP also gained the most votes and were expected to form the government, but the newer parties and PSOE were determined to oust the old guard and united to take power in spite of the former Mayoress resigning as Ciudadanos had demanded due to her alleged involvement in a corruption case. The same happened in Blanca, with a coalition ousting the long-term PP government, and in many other town halls, meaning local change is on the agenda for a large number of readers.
In Mazarrón the PP will govern in a minority as opposition parties were unable to agree a pact between them, although there was drama there as well, the UIDM ( former Mayor Ginés Campillo) voting to support the PP after failing to agree a pact with them despite having put out a press release the day before accusing the PP of having made a secret pact with everybody else. The PP promptly put out a release just minutes after the voting denying that they had agreed anything with former Mayor Ginés Campillo, accusing him of "being up to electoral tricks again" and saying how surprised they were that he had voted for them. Looks like the new Mayoress will have her hands full in Mazarrón! See full list of new Mayors across Murcia.
Last week we witnessed a number of resignations, the most prominent amongst them being the government delegate to the Murcia Region, Joaquín Bascuñana. Spain is such a vast country that it is subdivided into17 administrative communities, the Region of Murcia being just one of them, each of which has its own regional government. This complicated structure allows regional governments to pass their own laws and run their own local police, for example, but overall control is maintained by the national government which runs the Guardía Civil and legislates at national level, so each region has a government delegate which is probably best described as a representative of the national government in each region, running the local Guardia and representing the national government at a regional level. In our case, this is the man who was forced to resign last week as he is under investigation for his alleged involvement in the Novo Carthago case, relating to the planned construction of several thousand houses on the shores of the Mar Menor ( some of them on land which was legally protected). This resignation, and those of the former Mayoresses of Fuente Álamo and Cartagena, was a condition imposed by Ciudadanos in the negotiations last week, who have also forced the current regional president, Pedro Sánchez PP, to sign a document agreeing to stamp out corruption and undertake a number of investigations into key strategic projects of the regional government ( Corvera airport amongst them, Marine de Cope, Paramount etc) before even beginning negotiations in the town halls over who they would support for the loyal mayorial control.
But the drama isn´t over yet, as on Monday negotiations begin to determine the future of the regional government, starting with the process of selecting the new president of the regional parliament before moving on to conclude the process of choosing the regional president. None of the Spanish media are daring to predict the outcome of what will happen at regional level, as nobody would have believed what happened yesterday was even on the cards.
This is tantamount to a social revolution in Spain, so will mean a huge amount of change ahead, and what has happened here in Murcia is just a reflection of a national trend. It's so easy to forget that Spain is a young democracy and was still executing by firing squads in 1975, but having gone through the worst economic crisis since the advent of democracy during the last few years is now changing dramatically with the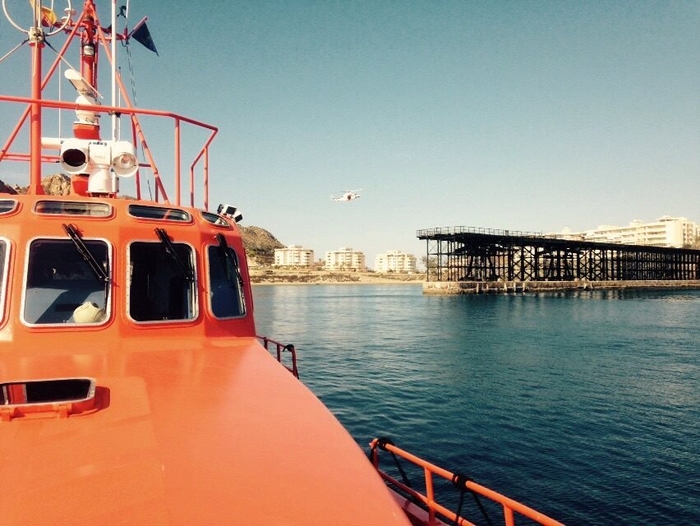 emergence of new parties such as Podemos. It's an interesting process to observe from an outsider's point of view and here in the office there's just a sense of relief that our own decision to refuse electoral propaganda and interviews in favour of any party was the right one to take.
San Javier airport
This week flight statistics for May were released and showed that 90% of all passengers on flights into the airport during May were from the UK and Ireland. Fortunately the figures reported a fractional increase against May 2014 figures and as the summer flight schedules are underway now a good number of travellers came through the airport,( 130,000 in May) boosting trade for local businesses. Alicante is still growing notably and generated more than a million passengers in May, its biggest May figure ever, so at least the tap is once more open with sufficient flights to support the tourist industry. If only those in power can be persuaded to give us more winter flights ALL Murcian businesses will benefit out of peak season.
New jobs for Murcia
With summer ahead, new jobs are being created and this week it was announced that Mercadona is taking on 4,000 summer staff nationwide and Murcia will get 400 jobs out of it, so if you're looking for work, apply.
Rescue services preparing for summer
Also preparing for the summer are our regional rescue and fire services, and this week coastal rescue services and Cruz Roja provided dramatic images of their next training exercises off the Águilas coastline. Two fires this week show how important these training exercises are and Mula castle is lucky to have escaped further damage after the fire last weekend.( the new Mayor of Mula has made it his mission to wrest control of the castle back from the descendents of the Marqueses de los Vélez) It's also an inescapable part of summer that tragedy accompanies holidaymakers and the drownings have already begun. The main reason they occur in the sea is because elderly bathers forget what a shock it can be to the system going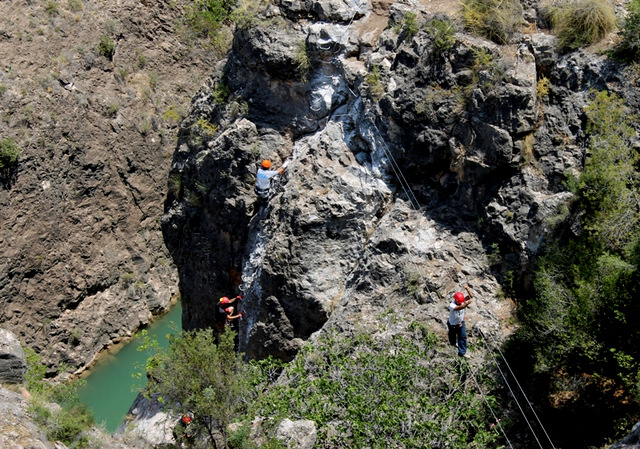 from hot sun to cold water, and can faint, drowning if nobody notices them slip under. The key is NEVER allow your elderly visitors to bathe alone, particularly in the Mar Menor where the exceptionally warm water and shallow depths lull bathers into a false sense of security.
Climbing route for Cieza
Staying with tourism, Cieza has also completed its Via Ferreta, which is a specially designed climbing route in the spectacular Cañón de Almadenes through which the River Segura flows, creating a new tourist attraction for those who enjoy adventure sports.
Get muddied up in San Pedro del Pinatar
We've also had a group of British journalists here getting muddied up in San Pedro del Pinatar: if you've never been to the natural mud baths make sure you go one day, free beauty treatments like this are just one of the perks of living in Murcia and it really does make the skin feel softer afterwards.
Bin abuse rife in Murcia as expats blatantly disregard the law ( and thats just us!)
And with summer come bin regulations! We all blatantly disregard them throughout the winter but be aware they exist and make sure your visitors/renters know the law as police clampdowns are underway. The first of these we've been notified about was up the coast in the Valencia region but every year some of our own councils have a clampdown and an email from "indignant of Totana" arrives having been caught red-handed committing "bin-abuse" the result being an unfriendly fine.
Important information for Brits hiring cars in Spain this summer
Warnings are always greeted by emails from people claiming that they're OK and their time is being wasted by us posting such information, but here's another warning: make sure your visitors know about the changes for UK drivers hiring vehicles in Spain. At the moment it is necessary for them to obtain an authorisation code from the DVLA, due to a change in the format of UK licences, so if you're intending to hire a car, or your visitors are likely to do so, make sure they read the information to avoid hassle.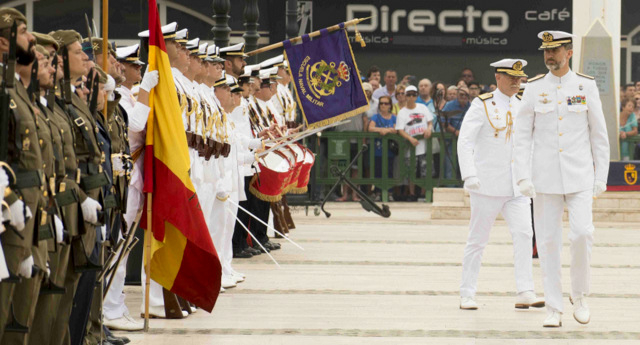 Ex-Barclays clients complain following sale to Caixa
Apologies if this seems like negative warning week, but all expats who used to bank with Barclays and are now with Caixa following the sale of Barclays, should make sure they themselves communicate the changes in their account numbers to their pension providers and DWP. Several readers have phoned and emailed to say they're having problems as they have not received a statement showing new IBAN, BIC or Swift codes and are experiencing delays receiving their pension payments. We've spoken to Caixa and they deny there being any problem, but as usual, they may not have a problem but some of you do, so if you're affected, read the info we've prepared with tel numbers for you.
This week we also had a Royal visit from King Felipe of Spain who came to Cartagena, and the Guardia donated the ton of illegal tuna they intercepted last week to charity.

Lots more Murcia news in the Murcia Regional News
For What's on in Murcia, click for What's on Murcia
Murcia property news
Tinsa confirmed last week that Mediterranean property prices are outperforming the rest of Spain and this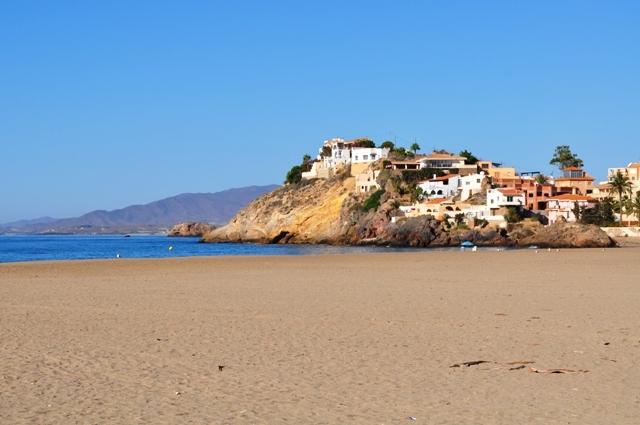 week the next set of figures highlighted increased activity on the Costa Cálida. Prices are now reported to have risen in Murcia by 1.2% in the last year and although sales activity was lower in Murcia than the national average earlier in the year, property sales have increased by 6.3% during the last 12 months according to the latest figures published by the national Ministry of Development. There certainly seems to be increased interest in Murcia at the moment and agents are reporting a higher number of enquiries than for some time.
To see a wide range of properties from across the Murcia Region offered by Estate Agents and private vendors, click for the Murcia Property Page
Spanish National News
Lots of different topics in the Spanish news this week.
The week began with questions being asked about the whole subject of police routinely carrying weapons in Spain. All of us who live here are fully aware that this isn´t the UK and the police have to be treated with a little more respect than their UK counterparts but on Thursday last week a man was shot dead by an officer following a minor traffic offence. On Monday more details emerged about the case on the same day as the trial began of a Madrid officer who had murdered his wife using a standard issue weapon. Debate has
continued about the topic during the week.
The police have had their fair share of misery to deal with this week as the early summer drownings kick off everywhere: sadly a 22 year old surfer and a 26 year old who dived into the water to save a couple who had run into difficulties both drowned. In both cases tidal currents had been the initial start of the problem and it can never be stressed enough how important it is to check out this type of basic information if intending to swim in the sea. Sadly, in both cases lifeguard services are due to start this week for the summer season.
Part of the problem was also choppy seas caused by the storms which swept much of Spain this week, killing one woman in Madrid.
It's impossible to prepare for all eventualities and police in the Balearic Islands had to deal with three road deaths in Mallorca in just four days, one of them an Irish national who died in a head-on collision and another during which a British national died when his classic car collided with a wall and overturned. They also had to deal with another inebriated holidaying youngster plummeting off a balcony in Magaluf in a well-known "adult" hotel.
Jail for Ibiza bar brawler who bit off more than he could chew
The courts meanwhile sentenced an Ibiza man to two years in jail for biting off part of an ear during a bar brawl!
Man attempted to blow up PP headquarters with home-made car bomb
However, it's not just foreign tourists giving the authorities a headache: the man who attempted to blow up the PP headquarters in Madrid by driving his car in through the front door with a home-made bomb in the boot has been in court as well, although he apologised for his behaviour, saying that his anger and frustration about his personal circumstances had caused him to contemplate such a drastic measure, having "lost everything" due to the recent economic crisis, for which he blamed the PP government.
Pedal power pilferer escapes with the loot
But it hasn´t all been success for the forces of law and order this week, and police are still searching for the pedal-powered-pilferer who held up a bank in Extremadura and escaped on a bicycle, dropping half his loot in the process.
Messi in a messover tax evasion
The tax office however, are still hoping to achieve an injection for the treasury as a Barcelona court rules that football star Leo Messi will face trial for a 4.1 million euros of alleged tax avoidance.
Public debt reaches 98% of GDP
Figures this week released by the Bank of Spain show that in spite of welcome cash injections public debt continues to rise in Spain and has now reached 98% of GDP.
King strips his sister of her title following corruption investigation
The most widely reported legal case in the Spanish ( and international media) has also been in the news this week, as the King of Spain takes the decision to remove the title of Duke and Duchess of Palma from his sister Princess Cristina, and her husband, Iñaki Urdangarín. Last week marked the first anniversary of the abdication of former King Juan Carlos, and King Felipe has faced the unenviable task of modernising the Spanish monarchy and winning back public support for the whole concept of a Spanish monarchy. He has taken many measures to reduce the size of the royals undertaking duties, cut back the amount paid to maintain those who do and taken on a punishing schedule of public engagements as well as adopting an anti-corruption stance. The disagreements between himself and his sister since she became embroiled in the Caso Nóos( she is director of a company accused of evading tax and laundering money from a charitable foundation run by her husband and his business partner who gained lucrative contracts using royal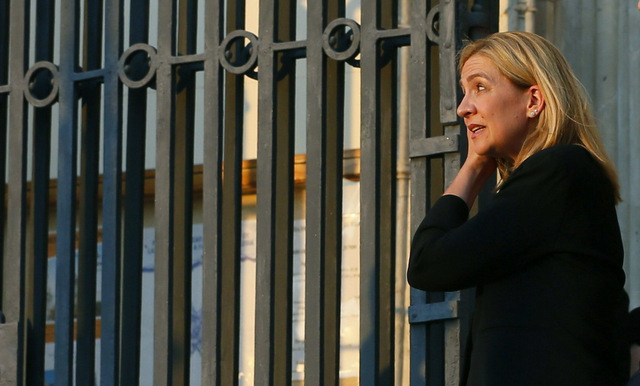 connections) are well documented and reported, and this week the disagreements continued, as she claimed to have renounced the title voluntarily, while the King maintained that he had called her on the phone to tell her of his decision to remove her title and put out a press release to the effect before she wrote her own renunciation.
The courts are still to set a date for her trial.
Environmental news
A couple of interesting little stories crept in this week, one of them a little known fact that climate change 6 million years ago caused the Mediterranean sea to virtually dry up and it would have been possible to actually walk across the straits of Gibraltar. This little nugget of miscellaneous trivia came from scientists at the Madrid Natural Sciences Museum ( akin to our Natural History Museum in London) who showed pictures of a sea snail which had managed to survive this mass evaporation and is still living happily off the Spanish coastline today.
Another survivor is the crayfish which has been reintroduced back into the wild in Andalucía this week: this is a species threatened by human activity in many parts of the world. Andalucían cookery enthusiasts are likely to be rubbing their hands with glee and polishing up the rice pans already at the prospect.
Another project to try and protect a species from extinction is that to save the Iberian Lynx, the most endangered cat in the world: two adults have this week been gifted to a wildlife park in Estepona as part of a large-scale programme to increase the numbers of Iberian Lynx currently surviving.
Bullfighter leaves hospital after being gored in the testacles
Staying with animals, a photograph which caught a spot of public attention last week was the bullfighter who was gored in the testicles on Sunday in Madrid. Although he left hospital with a smile, the topic provoked a few smart comments on the social networks with the anti-bullfighting movement less than sympathetic to the incident. It is interesting to note that bullfighting remains as popular as ever in Spain, in spite of the protests against it.
If you are involved in animal protection work you may like to know about the first national conference for animal welfare being held in the Murcia Region in October. English language speakers will be covering all sorts of topics to help those involved in animal rescue and care, with very reasonable rates for participation and accommodation, with participants from all over the country. If you volunteer or help animals, you may like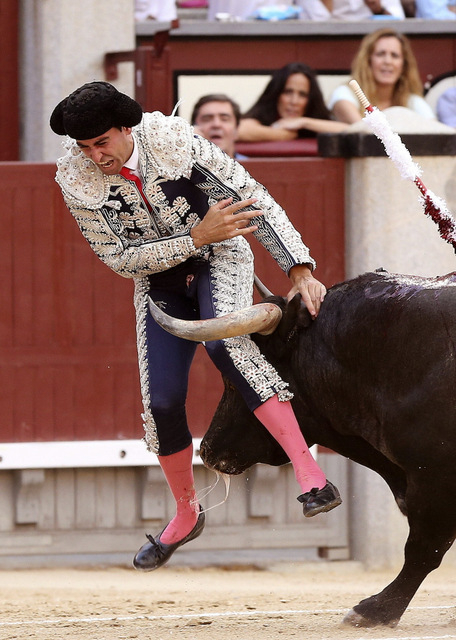 to attend.
Spanish Tourism news
Airport stats for May showed that Spain continues to enjoy record tourism traffic with nearly 19 million people using Spanish airports last month. However, airports this week endured a series of strikes by air traffic controllers, although these are not reported to have caused major disruption due to the limits imposed on their duration, minimising the impact.
All across Spain preparations are underway for summer festivals and events to attract tourists: (this week Cataluña hosts the motorcycling Gran Prix) and another which caught the Ed's eye is the theatre festival in Andalucía which is held in the Roman Theatres of Andalucía. Although theatre generally is of little interest to non-Spanish speakers, there are some flamenco dance performances tucked in amongst these which promise to be spectacular for those lucky enough to be in Seville during August and would like to see Flamenco in the atmospheric setting of the Itálica Roman theatre of Santiponce, in Seville province.
But tourism takes many forms and summer excavation camps are already underway in archaeological sites right across Spain, bringing in students from all over the world: one of these is Cástulo in Jaén, which contains spectacular remains from an Iberian settlement which was gradually Romanised following the Roman invasion of Andalucía over 2,000 years ago, leaving behind astonishing Roman mosaics and important finds. This week a team from America joined the summer excavation.
Another event which is worth diarising for next year is the astonishing carpet of sand created every year in the Plaza del Ayuntamiento in the town of La Orotava in Tenerife for Corpus Cristi. Created with sand coloured by natural minerals and soils from the natural park on the Island this incredible piece of work is trampled into the ground, along with 30 other beautiful carpets made from flower petals, mosses, sand and natural materials every year, an amazing sight which lasts for just a few hours.
The article shows the full-scale 900 square metre sand carpet and some of the others which were made and destroyed this week.

Descendants of Sephardic Jews expelled in 1492 can apply for Spanish nationality
This week Congress finally passed a law allowing the descendants of Sephardic Jews who were thrown out of Spain in 1492 to apply for Spanish nationality. Congress said this "corrects a historical injustice" although they're not exactly making it easy to fulfil the conditions. An interesting period of history when Spain ceased being a series of kingdoms fighting for power and became one nation.

Author of Don Quixote reburied in Madrid
Just in time for the 400th anniversary of his death, the author of Spain's most famous literary work was re-interred in the Convent in which he was buried in Madrid this week. Researchers are confident that the bones found in the Convent are those of Miguel de Cervantes and the memorial erected in his honour will be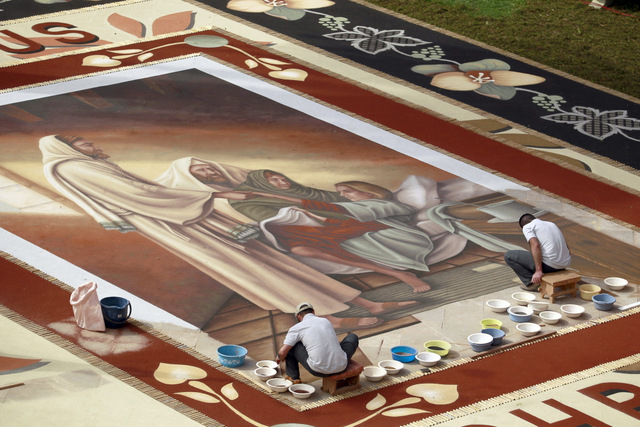 the focal point of the activities commemorating his death next year.

ETA and separatism
Which leads nicely into the problem that 500 years later parts of Spain are still trying to re-establish themselves as independent countries.
ETA were back in the news this week with another court case in Madrid, as the courts process a case in which two men attempted to blow up the Mayoress of a town in the Basque Country. The Mayoress and her bodyguard escaped death only because they chose to cross the road that morning rather than taking their normal route. The prosecution are asking for 350 years on 20 counts of attempted murder.
Immigration

One happy ending this week as the little lad who became the focus of world-wide attention when he was caught on security film attempting to enter Spain inside a suitcase was re-united with his parents. His father has been released from jail on bail although will still face charges after endangering the life of his son by packing him inside a suitcase to try and smuggle him through customs.
Attempts to enter Spain by boat have continued all week and there have been several rescues by Spanish marine rescue services out at sea. Another man was detained trying to hide inside a car engine to make the border crossing and another was taken to hospital after successfully climbing a 6 metre high barbed wire fence to enter Spain but sustaining a number of nasty cuts in the process. How lucky we are as Europeans to have the rights to come and go as we please.

David Cameron and Spanish PM in talks over Europe
However, our rights as British citizens in Spain may change considerably if David Cameron gets his way. The British PM met with his Spanish counterpart this week to discuss UK proposals to institute EU treaty reforms which would allow a UK referendum about leaving the EU to take place.
Our rights here are related to EU treaties covering freedom of movement, health cover, residency, etc within the EU, so the issue of whether or not the UK remains in the EU will have an effect on all expats who have chosen to live elsewhere within the EU. The debate hasn´t even begun yet, but it will.
Spain and the UK disagree about several fundamental points of the proposed reforms, but these negotiations are also in their early stages as the British PM meets with all of Europe's leaders to sound them out on their attitude to his proposals.
Lots more news stories on www.spanishnewstoday.com which is updated with news on a daily basis.
Spanish Property News
This has been one of those weeks in the Spanish property market when analysts almost sink beneath the weight of official data produced by the government and the central statistics unit, but they certainly won't be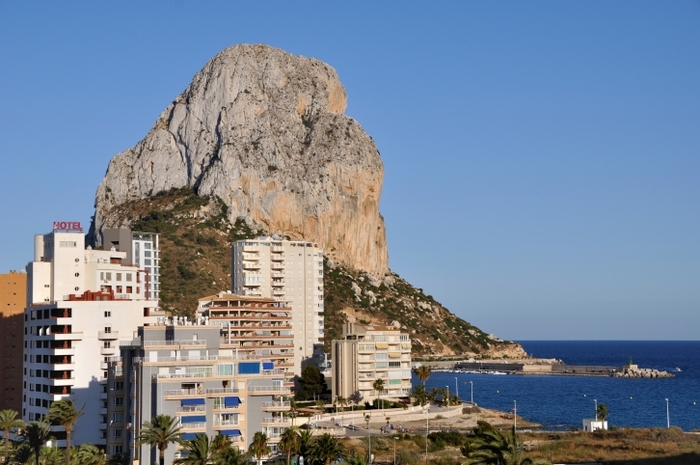 complaining as the majority of the conclusions to be drawn from the latest figures are positive.
Statistics unit data were made public on Tuesday, and they paint a guardedly optimistic picture regarding both sales activity in April and market price during the first quarter of this year. The number of residential property sales in April was over 27,000 and showed a 9.4% increase compared to the same month in 2014: this is the 13th month out of the last 14 to show an upward trend, and although the increases are not all dramatic they certainly indicate a return of confidence among buyers and potential buyers.
At the same time, another collection of statistics from the same source shows that residential property prices during the first quarter of 2015 were 1.5% higher than twelve months previously. Again the increase is not spectacular, and in fact the statistics unit reports a slight fall since the end of 2014, but this is the fourth quarter in a row to feature a positive year-on-year comparison. Hopes that stability and constant appreciation will return to the market are now stronger than they have been for years, and the latest figures will serve to reinforce this trend.
One of the concerns regarding the recovery of the Spanish property market has been that it is localized rather than general, but gradually the upturn in prices and activity appears to be spreading. The Ministry of Development's latest collection of data, relating to the first quarter of 2015, shows a 4.4% increase in sales compared to last year, but the consolidation of the recovery is best seen through the running 12-monthly totals. These show that there have been more properties changing hands over the last four quarters than in the previous four in all seventeen of Spain's regions, an unusually universal indication that the whole of the Spanish property market is now on the mend.
The same raft of figures also contains a strong pointer towards one of the main reasons for the improvement: interest from foreign buyers, which is climbing steadily as prices prove too good to miss out on. During the first three months of the year 14,140 purchases were made by non-Spaniards in this country, and this is not only 17.2% more than the year before but also 16.9% of the national total. In other words, more than one in six of all property purchases in this country are being made by foreigners.
It has been reported on numerous occasions that parts of the Costa del Sol and the southern Costa Blanca are leading the way in the recovery, and there can be little doubt that the contribution of foreigners in these areas is crucial. In the province of Alicante, for example, over half of all sales were to non-Spaniards, and the municipalities of Torrevieja and Orihuela recorded more transactions than major cities such as Bilbao and Palma de Mallorca!
Almost all of the purchases made by non-Spanish nationals were accounted for by those who are resident in Spain, but what is not clear from the Ministry of Development figures is whether those non-EU nationals who take advantage of the "golden visa" scheme are included in this category. It has been announced this week that the scheme is to be extended so that residency can be obtained by more relatives of individuals from outside the EU who purchase property for half a million euros or more: the expectation is that this will further stimulate the property market by attracting Chinese and Russians who are keen to live and work in the EU.

Currency Exchange rate: Have more fun for your money!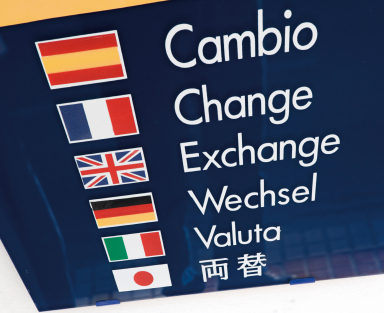 Today the Pound Euro currency exchange report rate is around 1.38
The euro-sterling exchange rate for ex-pats transferring money into euros has improved again this week after dropping back down to the 1.34 level last week.
This means that those who transfer their pensions across to Spain are getting more euros for every pound sterling at the moment than they have for over seven years, and it also makes Spanish property even cheaper for those buying with Sterling, because with the historic currency exchange trading rate for the Pound Euro having been at 1.18 / 1.16 not so long ago, if you exchanged 100,000 Pounds now to Euros you would be over 20,000 euros better off. But rates change constantly, so you need to keep an eye on currency rates if you are planning to make a transfer any time soon.
Click for this weeks currency round up showing the exchange rate between Sterling and the Euro.
If you still use a bank to transfer money, ask our currency experts for a quote to use a money transfer service, youll be amazed how much more you get for your pounds using this method and its really easy to do!
Click here for a No-commitment quote to transfer money to Spain . Find out how much you can SAVE!
Would you like to receive this bulletin?
If you enjoyed this free weekly round-up, then please forward it on to your friends. If you have received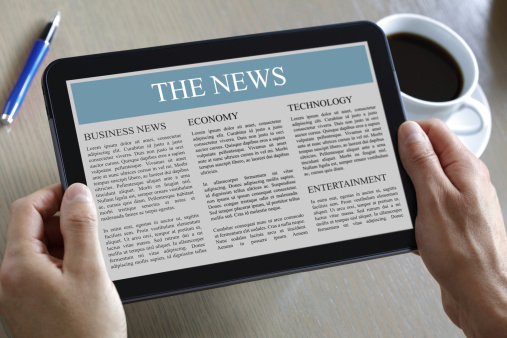 this from a friend and would like to have it sent directly, then click Register for weekly bulletin to sign up.
NONE OF THE TODAY PRODUCTS HARVEST, OR SELL EMAILS IN ANY WAY and we GUARANTEE your details will not be passed on, sold, or used for any other purpose, and are maintained in an off-site facility from which you can unsubscribe at any time.
We also welcome contributions from local charities or clubs, including post event reports, news items and forthcoming events. Use the contact us button in the top header to contact our editorial team.
Images: Copyrighted Murcia Today and Efe. Full or partial reproduction prohibited.
Murcia Classifieds

Why not give Murcia Classifieds a try?
It,s FREE up to €500 for non commercial ads.
article_detail
Thank you for supporting Murcia Today
Contact Murcia Today: Editorial 966 260 896 / Office 968 018 268