Cartagena Mayoress resigns, Corvera airport must start licencing process again and Brits continue to spend the most in Spain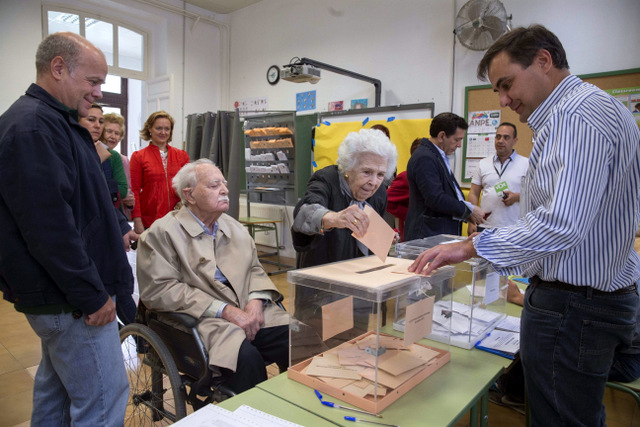 The long—running saga of the new regional airport at Corvera continued on Friday with confirmation that the permit to manage airports which was issued to former concessionary Aeromur (who failed to open the airport after building it) has been revoked on the grounds that incorrect procedures were followed by the regional government in awarding it. In brief, the fact that the concession to build and operate the airport had been rescinded meant that technically, the company could not then be appointed as the "manager" of the airport without the full concession being officially re-awarded, so all of the certification undertaken by Aeromur following their "re-appointment" is technically null and void.
This "oversight" made by the former regional minister for public works was discovered by his successor, the current minister who is a fully qualified lawyer, so this oversight has now been corrected legally. This effectively removes one of the barriers faced by the government in their attempts to put the management contract back out to tender and get the facility up and running, but the reality is that the entire process to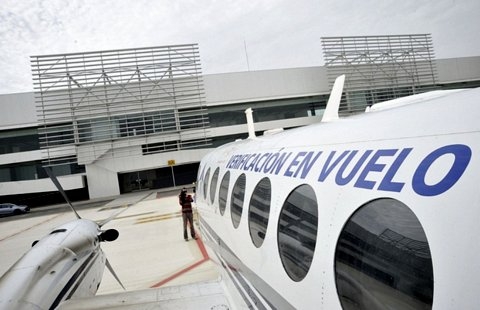 certify the airport, undertake calibration flights, undertake safety certification will all have to be done again. This simply re-affirms what we already know: that the airport will not open until next summer at least, and perhaps even later, depending on how long it takes to contract a new concessionary.
In terms of the news in the Region of Murcia, though, this story was highly unusual this week in that it had nothing to do with the local and regional elections which were held last Sunday.
There was an overwhelming sense of relief last week that elections were out of the way, and we could all get on with a "normal week" of news without the only topic anyone wanted to talk about being politicians and elections. However, this sense of relief was sadly misplaced, as the voting has totally changed the face of Spanish politics and this region, along with many others across Spain, saw a marked change in voter loyalty which has thrown both local and regional administrations into absolute chaos.
There's no getting away from it, the voting marked a momentous shift away from both the PP and its traditional two-party rivalry with the PSOE, and as a result the composition of the next government is uncertain both in the regional parliament and in all but 11 of the Region's 45 Town Halls.
The number of seats held by the ruling PP in the regional parliament fell from 33 to 22, leaving them one short of a majority. This means that a coalition agreement must be reached, and five days later the possibility that a three-party alliance of the PSOE, Podemos and Ciudadanos could take over and completely kick out the PP who have always been viewed as a PP stronghold, is still alive. The new regional PP leader Pedro Antonio Sánchez certainly faces a difficult couple of weeks as he attempts to strike a deal with one of the parties who want the PP out of office, and he has even been quoted this week as touting the possibility that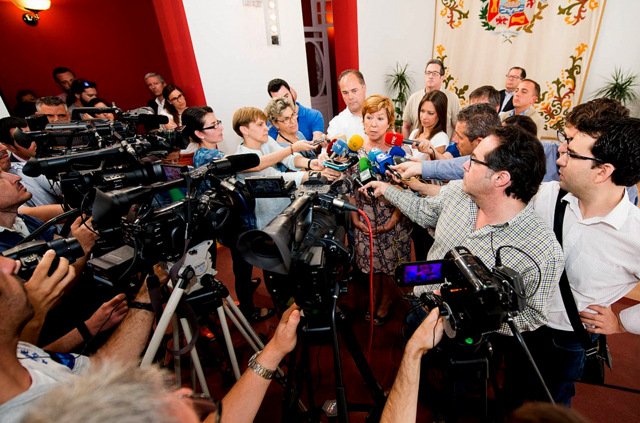 the regional elections will have to be held all over again if agreement can´t be reached.
At a local level the shift away from the PP was, for the most part, equally dramatic, with only Albudeite, Archena, Ojós, San Pedro del Pinatar, Ulea and Yecla re-electing PP majorities out of the 43 which previously existed.
In Lorca the original slender majority was overturned by a technical recount, while in Cartagena Pilar Barreiro is tenaciously clinging on to hopes of continuing her 20-year reign as Mayoress despite the PP vote having been almost halved. She and her colleagues now account for only ten of the 27 councillors, and as the four other parties represented jockey for position she was widely expected to announce her resignation on Friday morning: however, she announced instead that she would continue to fight to obtain a working council even though none of the other parties are currently willing to enter into a pact with the PP she represents unless she resigns.
However, after spending all day Friday re-assuring her councillors and the general public that she was ready to fight for a sixth term, she promptly resigned on Saturday lunchtime, saying that the results for the PP party in Murcia were no worse than anywhere else in Spain, but that she and her fellow politicians must all take responsibility for what has happened and act to remedy the situation. She will continue as a deputy in the national congress.
In Mazarrón, though, the situation is even more complicated. The PP is the most represented party on the new council but has only 7 of the 21 members, and among the leaders of the seven parties which share the other 14 are three former Mayors. These include the current incumbent Francisco García(PSOE), his coalition ally turned sworn enemy Ginés Campillo(UIDM), and the controversial Domingo Valera, elected to represent the PP and PIXM in the 1990s who was indicted the week before the elections.
How a coherent and effective local government can be formed from this mix remains to be seen, and PP leader Alicia Jiménez faces an unenviable battle to control three former Mayors with deep grudges and divergent agendas if she is to govern from a minority position, but many expats living in Camposol and Mazarrón Country Club may yet regret not having made an effort to vote for the party which was formed to fight for their interests: another 100 votes and the CDiP could conceivably have held the balance of power in the Town Hall. Apathy kills initiative they say.
Residents elsewhere will be hoping that the infighting leads to a swift conclusion so that the business of running their local municipalities can resume, particularly those in coastal locations where the impending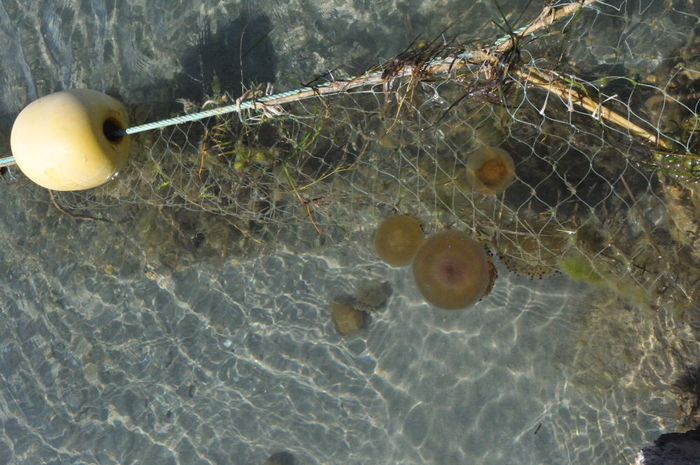 tourist season looms large and there are still tasks to be undertaken. In Los Urrutias, El Carmolí and Estrella de Mar, on the western shore of the Mar Menor, the department of Costas, the Town Hall, the regional government and the residents met on Friday to find a solution to their immediate algae problem as the weather warms up and it appears that a concerted effort will now be made to prepare the area for summer.
Still in the Mar Menor, a sure sign that summer is on the way is that 40 kilometres of jellyfish protection netting is already being installed along 60 beaches, the good news being that part of the netting will remain in place for a longer period this year, making the Mar Menor an even more attractive place for tourists and residents.
It also appears that a positive year can be hoped for in terms of the number of foreign visitors to the Costa Cálida this summer with flights increasing into San Javier airport. During the first four months of the year, according to government statistics, almost 200,000 made their way to Murcia, an increase of 5.9% on the equivalent period in 2014, with those from the UK accounting for 46% of the total.
Other news this week has been fairly trivial and it's proven very difficult to find anything which would be of interest to ex-pat residents.
Tourism-related stories include the news that Murcia Cathedral will be opening its tower for night-time visitors from July-September, something which could provide an interesting evening out in the capital, and that Cartagena will be opening its own Cathedral for visits for four days a month from June. This Cathedral was bombed –out during the Civil War and has only recently been the subject of partial restoration work.
Click for Murcia Regional News
Don´t forget that you can search for tourist information, local news and events for your local town or urbanisation by using the map box at the bottom of every page. Just click on the town name to see information drilled right down to a very local level.

Murcia Property News
We've also had a little property news this week, as the number of mortgages being granted in the region has increased notably, the March figures released this week showing an increase of 22% which is a healthy move in the right direction. Licences to build new properties are also starting to flow once again, and nationally the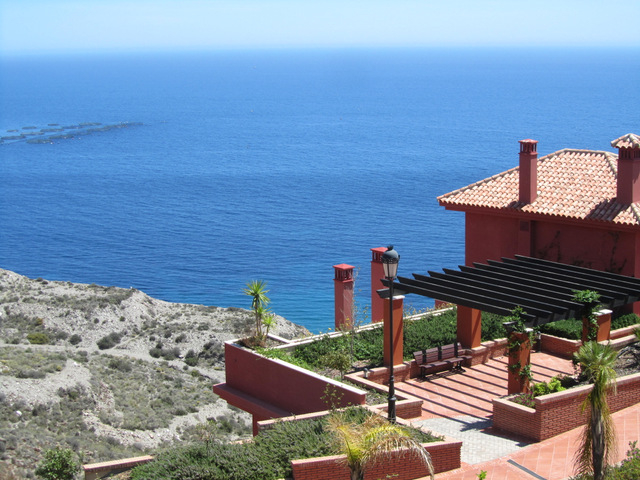 amount of licences issued to build new property have increased by 23% in the first three months of this year.
Murcia was also the subject of an edition of "Escape to the Continent" screened on BBC1 this week which did a fantastic job of showing potential property purchasers just how beautiful this region is and the many options on offer.
To see a large selection of properties currently up for sale or to rent from the agents and some private vendors who support Murcia Today, go to the Murcia Property Page.


Spanish news round-up week ending 29th May 2015
More Spanish news on www.spanishnewstoday.com
There's only one place to start this week's news round-up in Spain, and that is with the story which has absolutely dominated the Spanish press this week: last Sunday's regional and municipal elections. These followed the same pattern as in Murcia, with a collapse of the PP vote and resulted in majorities being lost all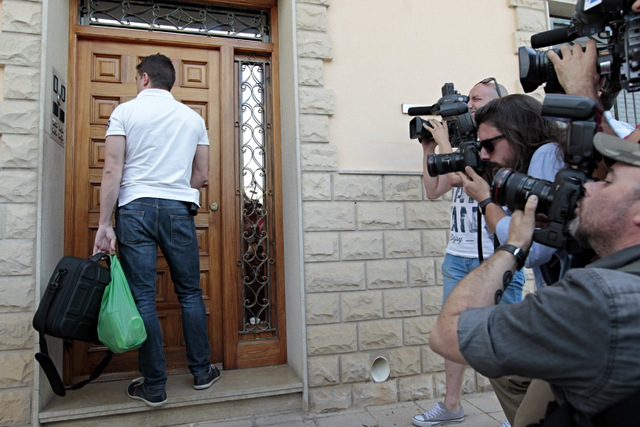 over the country by the party currently in power in the national government.
Huge shifts in power occurred all over Spain, and as a result the PP is now almost certain to find itself out of government in the regions of Valencia, Castilla-La Mancha and Aragón, as well as probably being ousted from the Town Halls of Madrid, Barcelona and Valencia, the three largest cities in the country.
In Barcelona the most likely candidate for Mayoress is now Ada Colau, who represents the Podemos platform, and she has announced sweeping changes assuming she can negotiate a voting majority in council. These include the "re-evaluation" and probable scrapping of various theme parks and other macro-projects in the city and a salary cap on councillors, along with many other revolutionary ideas, the practicality of which will most likely be put to the test over the next four years.
In the face of these results the PP initially appeared to be in denial, claiming victory in spite of the evidence and clinging to the consolation of having received more votes than any other party across the country, but this bullish attitude was too hollow to be maintained for long. As the week went on even President Mariano Rajoy admitted that some changes in the party would be introduced in order to improve their chances in the general election later in the year, although as is his wont he is finally accepting there must be change but advocating caution and prudence rather than the type of dynamic approach which many even within the party feel is needed.
Sr Rajoy still intends to stand for re-election towards the end of the year, although some of his colleagues, including former President José María Aznar and Juan Vicente Herrera, the president of Castilla y León, are pushing the case for 34-year-old Pablo Casado to be nominated as the PP's candidate and for Rajoy to stand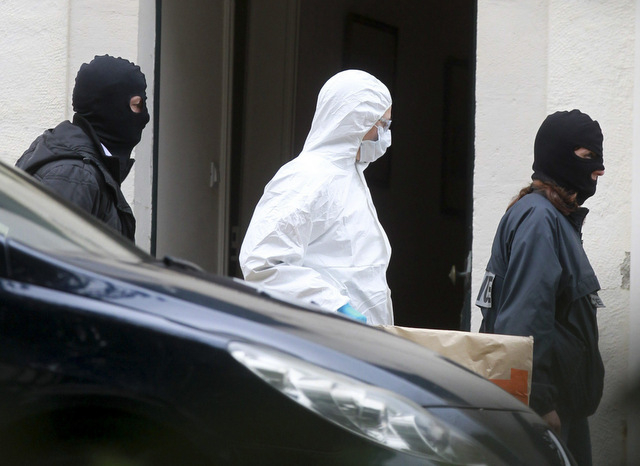 aside. There was an amusing cartoon in one of the nationals showing the Prime Minister sitting on the Iron throne from the "Game of Thrones" hit series, an interesting play on the stance adopted by Podemos leader Pablo Iglesias who has connected with young voters by drawing parallels between his own politics and the strategies in this hugely popular series, portraying himself seated on the Iron Throne: in the second picture the Prime Minister is shown walking away from the throne which is emblazoned with the initials PP, his back stuck with swords and daggers.
The problems faced by the PP were well illustrated by other news stories this week, as it has been confirmed that the party is to stand trial for financing the renovation and refurbishment of its Madrid headquarters with undeclared income.

Bárcenas, with 40 million in Swiss Bank accounts, visits unemployment office
Among the individuals facing charges in the same trial will be the former party treasurer Luis Bárcenas, who amassed a fortune in Swiss bank accounts while managing the PP's double accounting systems. This week Sr Bárcenas was a surprise visitor to his local unemployment office in Madrid: a surprising appointment for a man with over 40 million euros in Swiss bank accounts, although of course it could just have been a publicity stunt in the same week as his lawyer attempts to negotiate his re-integration back into the PP.
Valencia government delegate arrested and regional president resigns
At the same time, the PP faced the embarrassment of the central government delegate to the region of Valencia, and former member of the Valencia regional government, Serafín Castellano, being arrested on various charges related to awarding public contracts in return for favours. In the same week the President of the Valencia region, Alberto Fabra, resigned due to the disastrous election results after the PP vote collapsed from 55 to 31 seats, effectively handing Valencia to an alliance headed up by the PSOE.
Proposal for national motorbike day
With all these issues to worry them, though, the government still had time this week to propose that the second Saturday in June should be designated annual National Motorbike Day. Although the core reason for the day would be to promote road safety, chances are high that the bikers of Spain would welcome the opportunity to hold a few more biker's breakfasts, none of which are complete without scantily clad ladies, loud rock music, sausages and recently polished bikes.

Flag frenzy continues
It's difficult to get away from politics as all over Spain different parties negotiate possible voting pacts in an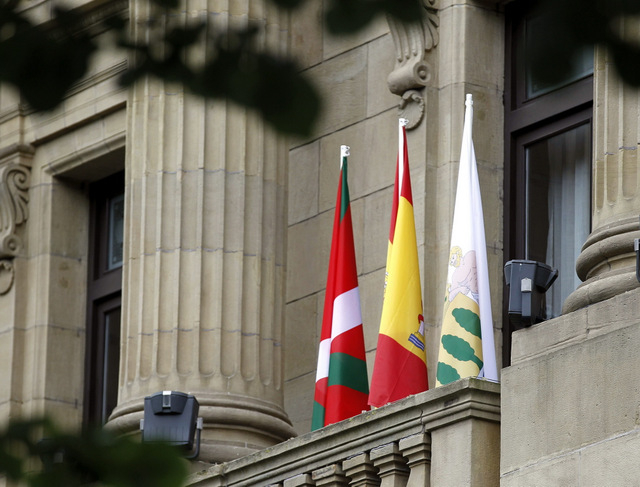 attempt to form local and regional governments, but of course there have been other stories in the news this week. In San Sebastián ( Basque Country) a long-running argument over the refusal of pro-separatist councils (Basque Country, Navarra, Cataluña) to fly the Spanish national flag was finally resolved in court, and the separatist Bildu party gave way and hoisted the flag as ordered.

ETA
The separatist issue absolutely refuses to go away and the government continues its attempts to dismantle separatist terror group ETA. This week there were two court cases in progress, one in Paris and another in Madrid, involving ETA members and collaborators, and on Friday French police raided a house in Biarritz and recovered an ETA arms and explosives cache. An interesting piece relating to the trial discusses how many Spanish public figures are still given bodyguard protection against potential terrorist attack and the current strategy of ETA as the ceasefire continues.

Spain's stolen babies back in court
The stolen babies scandal was back in the headlines on Tuesday, with two nuns from a home for abandoned children in Valencia appearing in court and opting to remain silent (despite not having taken any religious vow to do so). The prosecuting lawyer, who is himself one of those who haven't been able to wheedle any information regarding the identity of their mothers out of the nuns, maintains that their silence shows their guilt: at the end of the day the longer they remain silent, and old age takes its toll, the smaller the chance that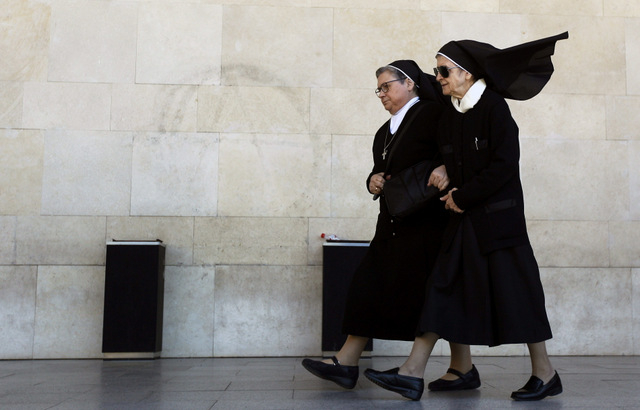 any of those desperate to know who they really are will find out the truth about their adoption.

Bad joke
Others falling foul of the law this week include the fake Barcelona witch doctor who conned a gullible woman out of 94,000 euros and then charged an extra 2,500 for the sacrifice of three crocodiles, which he said he would need to make to avoid even more bad luck being heaped upon her, and the Albacete man who posed on social network sites as an Islamist terrorist and announced that he intended to sacrifice himself in a shopping mall.
He also threatened to stone a female contact on the same network site for being a woman, but when questioned by the police he explained that it was all just a joke. His prompt arrest clearly demonstrated the lack of sense of humour the authorities have in relation to these types of situations.
Immigration
Immigration remained in the news, with the EU determined to force Spain to accept 6,000 immigrants as part of the solution to the current problems overwhelming Italy, while in Spain the trickle of immigrants rescued out at sea continued, with marine rescue services picking up more desperate individuals trying to improve the quality of their lives. Unfortunately one small lad in Melilla didn´t make it onto the ferry he was trying to stow away on and fell from the cliff-face he was trying to climb down, dying in the process.

Environment
The environment was another area of interest this week: as work continues to mop up oilspills from the Oleg Naydenov sunken Russian fishing boat off the Canary Islands coastline, the Carbon Expo Barcelona 2015 event generated its own hot air emissions as the fight against global warming was debated, while at the same time it was reported that no other country in the continent spends a lower proportion of its GDP on green policies than Spain.

Economic news
There was also good news for the economy as the annual GDP growth rate rose to 2.7% and the number of jobs available continued to rise, and these macro-economic factors will certainly be part of the PP's attempts to re-establish its credibility during the remainder of 2015.

Brits continue to lead the way in the tourism league table
Tourism is a very important part of the Spanish economy, and all the signs are that in 2015 another new record will be set both for the number of visitors coming from abroad and the amount of money they spend in this country. The tourist spending figures for April were 7.6% higher than last year, with the British once again leading the way: a total of just over a billion euros spent by visitors from the UK represents an increase of almost 7% on the same month in 2014, and if the exchange rate stays the way it is this trend is likely to continue for the rest of the year.
As always, with summer approaching the unions set out to destroy hard-earned holidays: Spanish air traffic controllers have called a series of four strikes during June in support of colleagues who have been fined in relation to the chaos caused by previous stoppages in 2010, and in Madrid an indefinite strike has been called by Ryanair ground crews, although the company deny that passengers will be inconvenienced.


Property news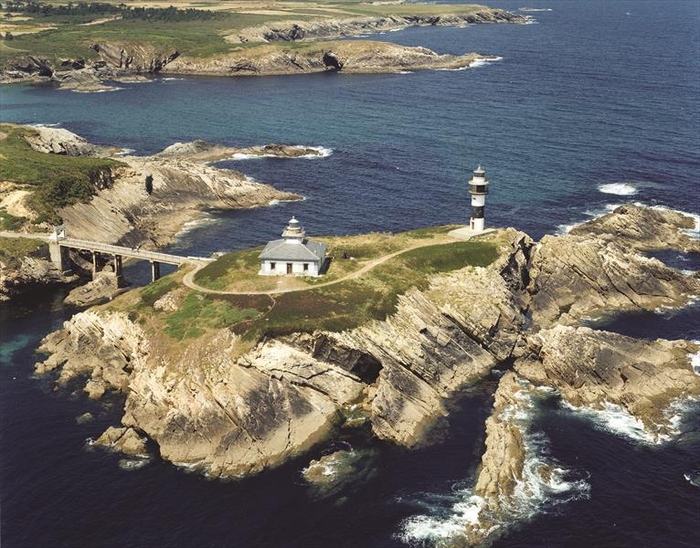 The news this week has of course been dominated by the election results, but nonetheless there has still been space for a couple of interesting statistics related to the property market in Spain to make the headlines, and in general the news appears to be good.
Firstly, mortgage lending activity is still rising, and in March the number of residential property mortgages was higher than last year for the tenth consecutive month, this time by almost 20%. While purchasers are keen to take advantage of low interest rates banks are returning to what most people feel should be their core business, i.e. lending money, and the benefits for the property market are substantial as this fuels more sales.
Construction licences increase
One of the consequences of increased activity should logically be the need for new housing to be built, although until now this has not happened in Spain since 2007 as the huge stock of surplus new-builds made construction unnecessary. In the first quarter of 2015, though, it seems that a turnaround may have begun, with the number of properties for which construction licences have been issued having increased by nearly 23% compared to the record low figures recorded last year. A figure of 10,000 in three months is still only one twentieth of the equivalent in 2016, but even so the news is to be welcomed not only because it could represent the reawakening of the construction sector, but also because it seems to indicate that the property market is closer to achieving a balance between supply and demand.
Notaries act to protect property purchasers
Notaries have also confirmed this week that additional steps have been taken to protect potential property purchasers in apartment blocks or flats: from now on notaries will have automatic access to the records of management administrators, meaning that vendors will have to be fully up to date with community payments before a sale can go ahead. This protects purchasers from acquiring a property and discovering that there is a large debt owing for community charges.
Failure to persuade the Senate to amend Land Registry legislation
However, there's still a long way to go and homeowners associations have failed in their current bid to persuade the Spanish Senate to amend the law regulating the Land Registry to prevent situations whereby purchasers are not given full information about planning issues and demolition orders on property. As always, pay a good company to undertake thorough checks and do your own extra research if considering a purchase in an area where there are known to be problems such as Almería.
Lighthouse guesthouse in Galicia
Finally, news of an unusual mini-hotel which has been given the go-ahead in Galicia: Spain's first "lighthouse-guesthouse" is set to open on Isla Pancha in the province of Lugo, with the two guest rooms offering unparalleled sea views in a spectacular location. Lighthouses are not often the first kind of residential property associated with the Spanish market, but it just goes to show that there are all kinds of dream home in Spain!
Job Vacancy:
We are looking for a part-time employee to work from home for between 12-15 hours a week as part of an ongoing project to improve communication with clubs, societies, groups, charities etc, gather their information and post it onto Murcia Today.
Must be able to write text in English to a good grammatical level at speed and communicate fluently in English. Good level of basic computer skills, familiarity with general office computer software and knowledge of social media vital.
Flexible hours, work under your own initiative and take responsibility for ensuring information is gathered, verified and posted.
Contact us at contact@murciatoday.com if interested.

Currency Exchange rate: Get more fun for your money!"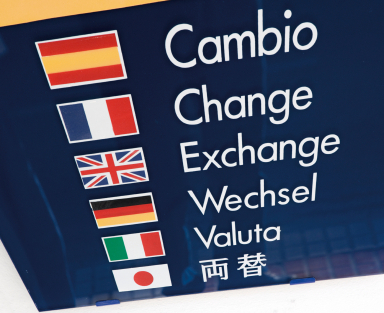 Today the Pound Euro currency exchange report rate is bobbing around 1.40
This is good news for residents and those looking to buy or sell property in Spain as the rate has remained at the same level as last week. With the exchange rate back up, now is a good time to transfer money while the rate is at that 7 year high level.
This means that those who transfer their pensions across to Spain are getting more euros for every pound sterling at the moment than they have for over seven years, and it also makes Spanish property even cheaper for those buying with Sterling, because with the historic currency exchange trading rate for the Pound Euro having been at 1.18 / 1.16 not so long ago, if you exchanged 100,000 Pounds now to Euros you would be over 20,000 euros better off. But rates change constantly, so you need to keep an eye on currency rates if you are planning to make a transfer any time soon.
Click for this weeks currency round up showing the exchange rate between Sterling and the Euro.
If you still use a bank to transfer money, ask our currency experts for a quote to use a money transfer service, youll be amazed how much more you get for your pounds using this method and its really easy to do!
Click here for a No-commitment quote to transfer money to Spain . Find out how much you can SAVE!
Would you like to receive this bulletin?
If you enjoyed this free weekly round-up, then please forward it on to your friends. If you have received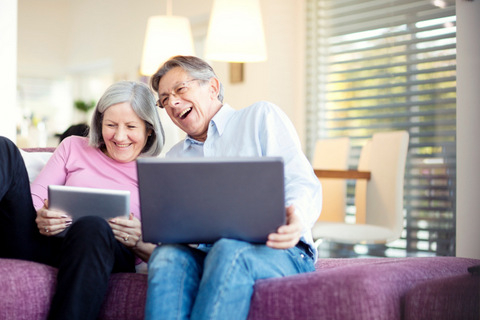 this from a friend and would like to have it sent directly, then click Register for weekly bulletin to sign up.
NONE OF THE TODAY PRODUCTS HARVEST, OR SELL EMAILS IN ANY WAY and we GUARANTEE your details will not be passed on, sold, or used for any other purpose, and are maintained in an off-site facility from which you can unsubscribe at any time.
We also welcome contributions from local charities or clubs, including post event reports, news items and forthcoming events. Use the contact us button in the top header to contact our editorial team.
Images: Copyrighted Murcia Today and Efe. Full or partial reproduction prohibited.
Why not give Murcia Classifieds a try?
It,s FREE up to €500 for non commercial ads.

Click on an item or Read More to view full dtails
article_detail
Thank you for supporting Murcia Today
article_detail
.
Contact Murcia Today: Editorial 966 260 896 / Office 968 018 268