Camposol constructor seeks bankruptcy protection, more women than men in new Murcia government and new build property prices increase
Murcia regional news
Well at last we have a new regional president and thank goodness for that, elections are finally out of the way for another four years….apart from the national elections in the autumn and fortunately Spain is about to go on holiday so there´ll be a break from the world of politics until September.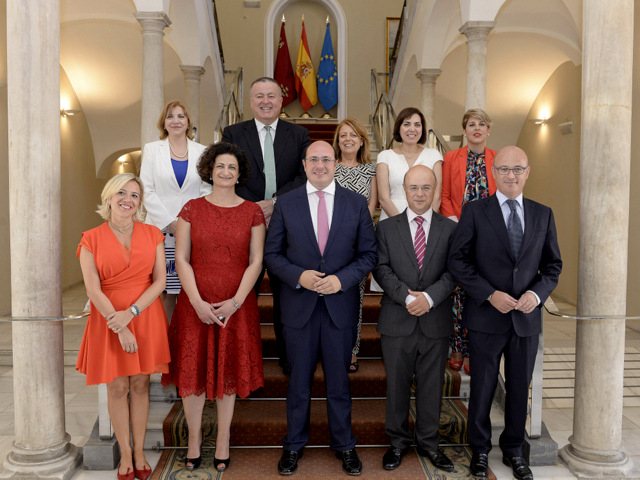 It's all change here in Murcia as our new regional president has appointed his cabinet and there are not only more women than men, he's also chosen his team based on professional qualifications and practical skills rather than making appointments from only those who belong to the political hierarchy. It's an interesting departure, so may mean hefty policy changes in some departments although our new premier has promised greater transparency and a more empathetic management style.
The former regional minister for infrastructure, Francisco Bernabé, who was given the unenviable task of sorting out the mess relating to the "tale of two airports" has not only kept his job but also has to tussle with regional development as well. Judging from the comments already made by readers this afternoon on the Facebook post of this article, the airport ( and lack of flights in winter) is your biggest concern, but if you feel there are other points the new president should be attacking, then feel free to add your voice to those of other readers and stop emailing us to complain about smelly seaweed, the colour of your new playpark fence and absentee builders.
The weather of course is inescapable as we're entering July and today a mass of hot air has moved across from Africa and looks set to stay here for the next week. Muggy nights ahead and temperatures bobbing around the high 30's for the next couple of days before popping over the 40 mark Tuesday/Wednesday.
Apologies to all the old hands who know about heatstroke, sunburn and drowning through shock after jumping into cold water with a hot body, but every year we see YOUR visitors glowing like a row of traffic cones and clogging up the waiting room at the local health centre after failing to apply sunscreen, cringe when yet ANOTHER report comes through about a 5 year old child who has just drowned in a family swimming pool and sigh with exasperation when attempting to explain to "bewildered of Bangor" that it would have been advisable to have contracted travel insurance before attempting to jetski to Africa on your first ever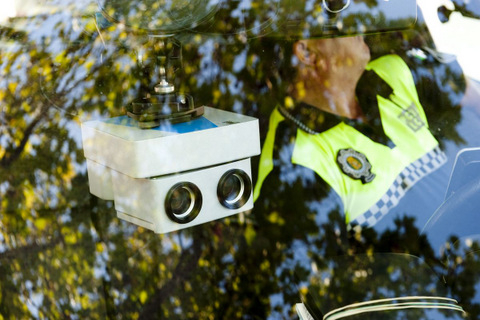 Jetski session. Yes, you have to pay for your own ambulance repatriation if incapable of boarding a plane due to multiple injuries!
Please read the safety warnings, they're not meant to be patronising, just helpful.
Another important little snip of safety advice relates to subaquatic pursuits: if you see something that looks like it could be an unexploded Civil War projectile don´t touch it as that's probably exactly what it is. We've had two in the last week, one of them creating a spectacular column of water across the border in Alicante province , and remember, it is illegal to remove any artefacts from the seabed, as well as not very clever if it looks like it could be a bomb. Call 112 and let the Navy boys in blue deal with it.
Staying with beaches, police are very visible in tourist areas at the moment and are also clamping down on illegal street vendors and youngsters drinking, as well as increasing their traffic campaigns to reduce road deaths. Don't buy sunglasses from these vendors as many don´t have proper UVA protection, and if you want to know where the traffic cameras are located check the DVLA web ( link in article ) as they're now publishing the locations of speed cameras across Spain. We'll also continue to publish the local speed trap locations weekly.
The sales began this week and should create 11,000 temporary jobs for the summer season, and this week good unemployment stats showed more jobs for the region this summer. Murcia is forecast to achieve good economic growth as the economy recovers according to a report published by the economic forecasting centre, and although regional debt is fairly substantial ( which will require a spot of heavy budget pruning for our new cabinet) things are looking more positive.
Murcia Property News
Specific stats for Murcia were thin on the ground this week, although Tinsa pointed out that property across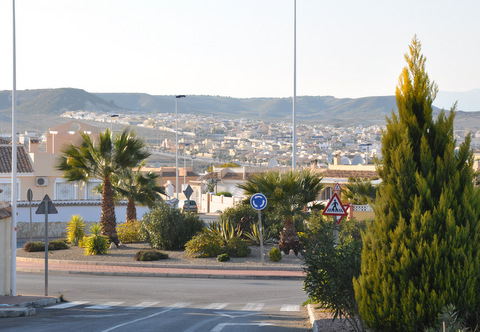 Spain is continuing to lose value. However, the rate of price falls continues to decelerate and in Murcia we're now 3% lower than a year ago, which is less than half the fall of the previous 12 month period. Prices in Murcia have now lost 44.6% of their value from the peak at the end of 2007.
This means there are some fantastic bargains around for those looking to buy.
Click Murcia Property Page to see a wide selection of properties for sale or rent from agents and private vendors across the Murcia Region
The other news (although it's not really news as everyone knew it was inevitable) is that the constructor who built the Camposol Urbanisation has filed for bankruptcy protection. A sector( Los Palacios)has already been adopted by the council, so will see little difference and this may finally force a resolution to some of the longer term issues caused by their neglect. This week the British Vice-Consul took time out to meet with residents before speaking with the new local council about their concerns.
Spanish national news
The heatwave was obviously a huge topic all across Spain this week, and electricity usage soared as air conditioning units were fired up to lower the temperature.
In the same week the new system to calculate electricity billing was introduced, offering consumers the
chance to time their usage of heavy-draw appliances such as washing machines, so that they could be used during periods when electricity prices are lower. If you have a new smart metre we've produced a fairly expansive explanation of how the system works and how you can check when electricity is cheapest.
With schools breaking up for holidays, the big getaway began, as 5 million domestic passengers headed for airports right across Spain. This, of course, made it the perfect time for air traffic controllers to announce a second series of partial stoppages in support of personnel sanctioned during the 2010 strikes which caused such severe disruption that the military were brought in to keep airports open.
However, with the tourist season well underway, Spanish hoteliers are confidently predicting a busy summer season and record numbers of foreign tourists continue to head towards Spain.

Jellyfish and algal blooms
Of course, the warm weather also brings less welcome visitors and in Ceuta the first jellyfish invasion of the season closed beaches for bathers. Jellyfish numbers continue to increase along the Mediterranean coast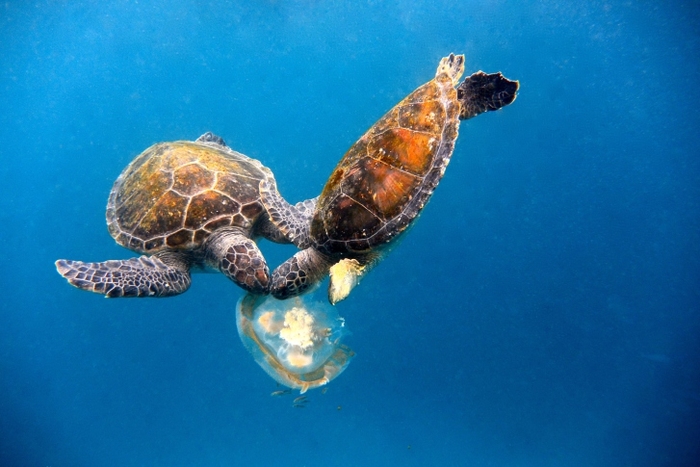 and there are thought to be greater numbers in the water now than at any point during the last ten years.
Rising temperatures are thought to play a role in this increase, along with diminishing numbers of species such as loggerhead turtles which are partial to a crunchy jellyfish snack, and as the Iberian peninsula becomes drier there is less fresh water flowing into the seas, so coastal waters become warmer and saltier, a favoured jellyfish combination.
Down in Almería however, an algal bloom has closed several beaches, although the cause of this is still not clear.
Nuclear submarine stops off in Gibraltar
Other visitors to the coast were also made less than welcome this week as British nuclear submarine HMS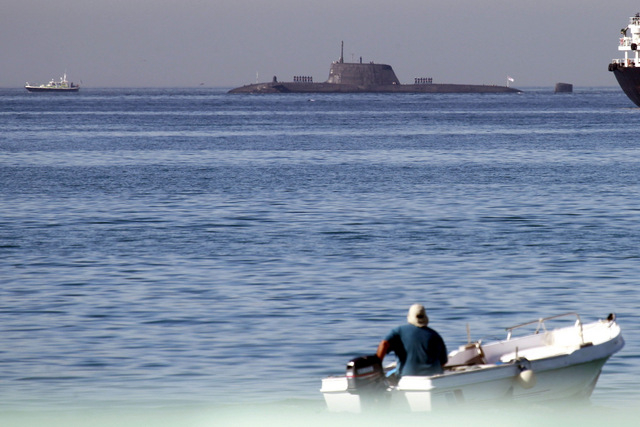 Ambush made a scheduled stop-off in Gibraltar sparking yet another protest from ecologists who are always unhappy when any Royal Navy nuclear vessels stop over.
Verdemar have been subjecting cruise ship passengers visiting Gibraltar to demonstrations, warning them about the "severe nuclear risk" in the area and that they are sharing the water with "floating bombs". Their concerns date back to an incident in the year 2000 when HMS Tireless suffered a cooling fluid leak in her nuclear reactor primary cooling unit, as a result of which the vessel headed to the nearest port, which turned out to be Gibraltar, and remained there for considerably longer than anticipated, sparking off what became a diplomatic incident between Spain and the UK.
Two faces of immigration
The relentless flow of immigrants across the Mediterranean continued to generate column inches this week, Guardia Civil from Spain joining in the rescue mission off the Italian coastline.
According to Frontex, the UK border agency, the volumes of those attempting to enter Europe via the EU's external borders has increased from 61,500 in 2014 to 153,000 so far this year, with a fivefold increase in the numbers using the Mediterranean route compared to 2014.
By next month European leaders must agree how to disperse 40,000 asylum seekers throughout Europe as both Italy and Greece are becoming increasingly bitter about the burden they are being forced to carry as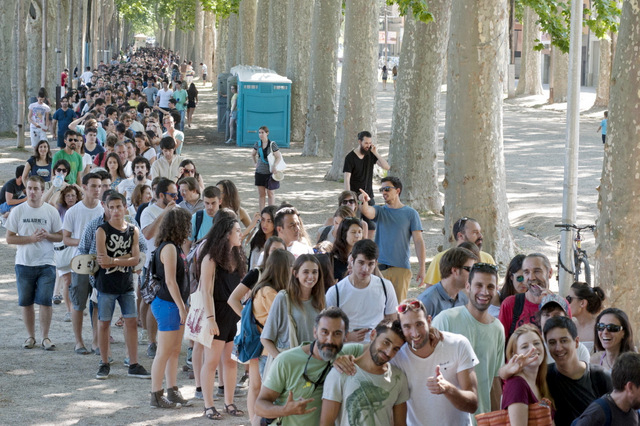 their borders are the most accessible for those choosing the Mediterranean route.
There were further scenes of desperation in Calais as immigrants attempted for a second time to board vehicles heading for the UK and which had become caught up in ferry workers' strike action, while the steady flow of immigrants entering Europe via the Spanish coastal route continued.

Film fever as Game of Thrones comes to town
Thousands queued in the baking sun this week for a chance to form part of the extras cast of the sixth season of Game of Thrones. Filming will be taking place in both Cataluña and the Castellón province of the Valencia Region in September. Although the Cataluña casting has been completed, a date for the casting in Castellón province has yet to be confirmed.
Representatives of Monexpor also met with the president of the Andalucía region to discuss the filming of future episodes of the cult series in various areas of the region.
69 different cinematic projects have been filmed in just the Almería province of the Andalucía region during the last year, generating millions of euros in economic activity.

Gagging law changes the face of public protest
The controversial Citizen Security Law finally came into force this week, its arrival preceded by a flurry of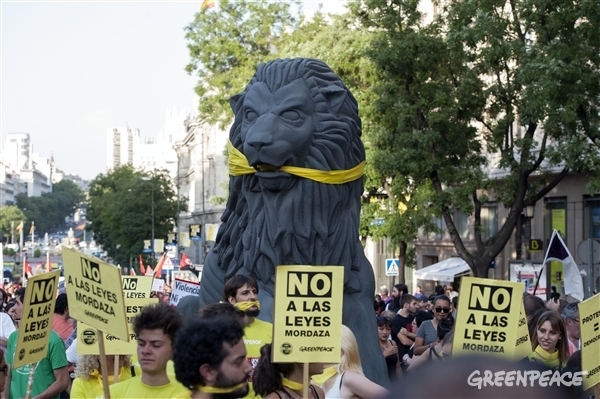 last-minute public protests including a spectacular stunt by Greenpeace who unfurled a 32 metre long banner affirming the right to protest from a tower crane located behind Congress in Madrid.
Essentially, this legislation aims to prevent public disturbance via the act of protest, and limit some of the more eye-catching protests which have enveloped Spain during the last 5 years of economic crisis, but is viewed as an affront to the democratic right to protest by many of those who have participated in public protest, hence the name gagging law.
This legislation, however, covers a huge number of topics, and includes many other modifications to laws protecting animals, covering weapons trafficking, immigration, evictions, drugtaking, co-operating with police investigations, growing drugs etc, it really is a huge piece of legislation.
One of the small points amongst this mass of text is the ability of police to close down mosques if they believe that radicalism is being encouraged from a place of worship, the fear of terror attack following the murders of innocent holidaymakers in Tunisia prompting police to increase their presence on the streets. On Saturday another individual was arrested for spreading a radical message online while based in Spain.
Economy
As the sales start across Spain, unemployment has continued to fall, with summer contracts helping to once again lower the jobless total.
The summer tourist season this year is expected to be highly successful, with bookings already auguring a healthy summer for the hostelry sector and consumer spending figures released this week indicate that Spanish families are once again beginning to loosen their belts and have started to spend.
The economic forecasting centre predicts healthy economic growth in the autonomous communities of Spain and the Banco de España added its voice with a prediction of 3.1% growth in the Spanish economy this year.

Stability in Spanish property market
As Spain settles into the long hot summer it seems that the property market is entering a phase of consolidation, with the latest statistics published over the last week or so all indicating that stability is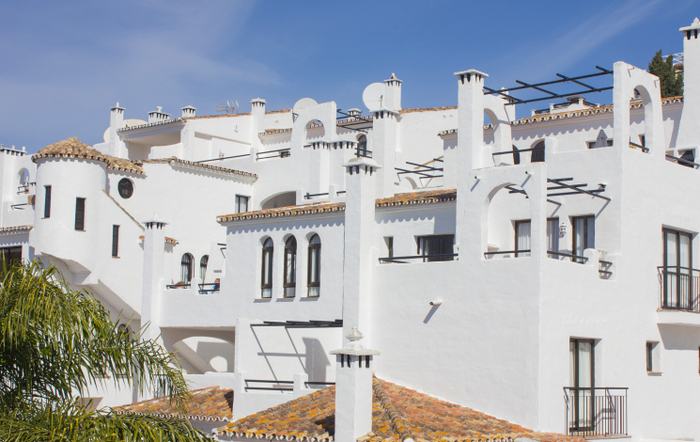 becoming the dominant characteristic of the real estate sector.
The overall nationwide picture is still a little uncertain, with some analysts recording small price rises and others slight decreases, but there is nothing like the volatility of a couple of years ago. According to pisos.com, for example, the average price of second-hand property continues to fall slightly (by 3% over the last twelve months), but even within this generalization there are exceptions such as Madrid and the Canaries where homes are appreciating in value.
The property valuation firm ST, on the other hand, report a 1.8% increase in the market price of new-builds, the first time positive figures have been recorded in almost eight years.
The optimism of ST is echoed by Tinsa, although their local markets report from the second quarter of 2015 still shows a generalized fall in value of 2.9%. The breakdown of the figures shows that since the start of 2015 prices have risen in five of Spain's 17 regions, and that the market is apparently healthiest in Madrid, Barcelona, Málaga and the Costa Blanca. Along most of the Mediterranean coast the slump in market prices appears to have been halted, and in many of these areas, especially Barcelona, it seems that the dip in the market has finally been left behind.
Still on the subject of Barcelona, there has been considerable concern for the last few years over the boom in unregulated tourist accommodation in parts of the city, particularly La Barceloneta. Not only is rental income often not declared on these properties, meaning that they provide unfair competition for those establishments which comply with the law and meet health and safety requirements, but they have also had undesirable effects on the neighbourhoods where they are located by attracting the "wrong kind" of tourist.
New Mayoress Ada Colau has decided that a thorough review of the situation is needed, and that while this process is being carried out no more tourist accommodation licences will be granted for the next twelve months. This affects not only tourist apartments, but also various grand hotel projects which are being undertaken throughout the city, and while the property market in the city is among the healthiest in Spain this may cause some nervousness among those considering long-term investment in the area: the figures for Barcelona over the next twelve months will no doubt reflect the progress, or lack of it, made by Sra Colau's team as they attempt to impose order on a sector which accounts for 14% of the city's GDP.

Re: Where has my Murcia Region What's on Bulletin gone?
If you want to be prompted about What's on events then sign up on our Murcia today Facebook Page!
Increased reader numbers create a double-edged sword as although the use of the product is highly positive and welcome, it also imposes a strain on resource and infrastructure. More traffic, more articles, more images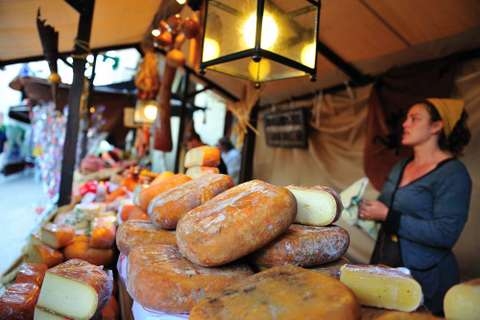 all require a bigger server, so we have now completed the step of moving to a large, dedicated server which can cope with the increased volumes and are currently working on an overhaul of our current programming and layout.
There are only 18,000 Brits living in Murcia, but more than half a million of you chose to use this product last year, and you've read over 10 million pages in the last couple of years, which means a lot of you don´t live here so therefore don´t speak Spanish. In our recent survey you told us unequivocally how much you love the what's on information, how you use it to explore the region and that you want us to keep producing it as we have done for 6 years.
However, most of you said the information had to be free and you didn´t want to pay in order to support its production.Yes, some people are happy to pay, but not enough to employ an extra staff member to write the whats on, which is the whole point of trying to find the financing.
This is the big dilemma we face as we have failed miserably to secure any financial support for this product from the tourist board, culture or tourism departments, councils (apart from 2 out of 45), local bars with what's on who want to use Facebook and not pay for advertising(100 local likes isn´t the same as getting to half a million holidaymakers who have money to spend!) and auditoriums. In brief: nobody wants to pay for the information to be put into English and delivered directly to those who want to read it, in spite of the fact that 55% of foreign visitors to this region last year were Brits and you spend millions with Murcian businesses every year. Producing information in good English is expensive, as it has to be translated and written manually: we've all had a good laugh at the "fried Latvians" featured on menus which have gone through translation programmes, but at the end of the day it costs a lot of money to produce all this information and just as much to support the infrastructure which puts it onto the laptops and mobile devices of half a million people who are interested NOW in reading about Murcia.
Although we're passionate about what we do here and want to make sure everyone who comes to Murcia loves it and wants to come back, practical considerations also have to come into the equation and if nobody wants to support the publication of what's on information then there appears little point in continuing to flog a dead horse.
So change is required and that's the process in which we're currently immersed.
Our Spanish national product is accelerating very rapidly and requires more resource, so some of the resource formerly spent writing What's On for the Murcia Region is now being transferred to this product. If we can obtain financing then more writing time can be allocated to producing what's on and tourist info for the Murcia Region and of course we'll do as much as physically possible with the resources we've got, but it can´t be as much as we've done before. Yes, this means that FOR THE MOMENT we will not be sending a Whats On bulletin as well as our weekly NEWS round-up, so to help us make the most of our resources we will be posting a lot more of the What's On info onto our Facebook page. This makes it easier for those of you who like to be prompted to sign up to receive prompts about events and means we don´t have to spend time writing a separate bulletin, so can therefore push out as many actual events during the writing time allocated to what's on.
So Like our Facebook Page to receive prompts about whats on in the region.
As normal, the events we do write about will be posted in the What's on section and in the Autumn a new format will be ready to replace the old What's on bulletin for those of you who still want to receive it.
So apologies to all those who have emailed complaining that we're not reminding you about all the events taking place in the region: yes, it's incomprehensible, yes it's illogical, but at the end of the day, everybody expects everything to be free, and unfortunately, we haven´t yet found a bi-lingual writer willing to work full-time without being paid!
In the meantime, any help you can give to reduce the amount of time spent trawling for events and programmes would be greatly appreciated: if you have a local fiesta programme, or are involved in a non-commercial event please send it to contact@murciatoday.com for inclusion.

Currency Exchange rate: Get more Menu del Días for your money!"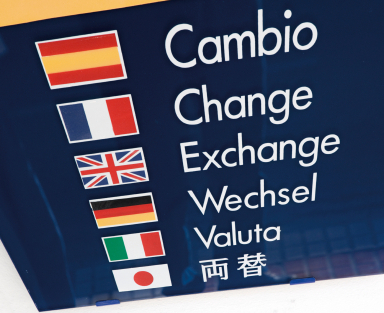 This weeks Pound Euro currency exchange report rate was around 1.40
The currency exchange market is being heavily affected by whats happening in Greece at the moment and Sterling is strengthening, meaning those who transfer their pensions across to Spain are getting more euros for every pound sterling at the moment than they have for many years. This also makes Spanish property even cheaper for those buying with Sterling, because with the historic currency exchange trading rate for the Pound Euro having been at 1.18 / 1.16 not so long ago, if you exchanged 100,000 Pounds now to Euros you would be over 20,000 euros better off. But rates change constantly, so you need to keep an eye on currency rates if you are planning to make a transfer any time soon.
Click for this weeks currency round up showing the exchange rate between Sterling and the Euro.
If you still use a Bank to transfer money, ask our currency experts for a quote to use a money transfer service, youll be amazed how much more you get for your pounds using this method and its really easy to do!
Click here for a No-commitment quote to transfer money to Spain . Find out how much you can SAVE!
Would you like to receive this bulletin?
If you enjoyed this free weekly round-up, then please forward it on to your friends. If you have received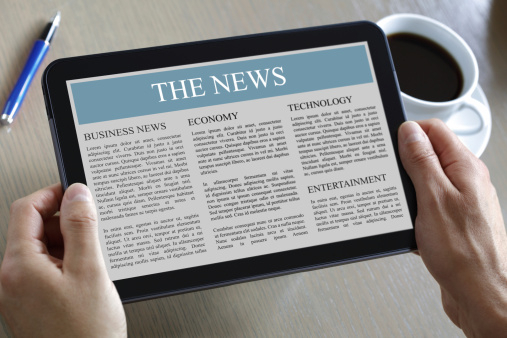 this from a friend and would like to have it sent directly, then click Register for weekly bulletin to sign up.
NONE OF THE TODAY PRODUCTS HARVEST, OR SELL EMAILS IN ANY WAY and we GUARANTEE your details will not be passed on, sold, or used for any other purpose, and are maintained in an off-site facility from which you can unsubscribe at any time.
We also welcome contributions from local charities or clubs, including post event reports, news items and forthcoming events. Use the contact us button in the top header to contact our editorial team.
Images: Copyrighted Murcia Today and Efe. Full or partial reproduction prohibited.
Murcia Classifieds

Why not give Murcia Classifieds a try?
It,s FREE up to €500 for non commercial ads.
article_detail
Thank you for supporting Murcia Today
article_detail
.
Contact Murcia Today: Editorial 966 260 896 / Office 968 018 268