Date Published: 17/01/2020
ARCHIVED

- Murcia Today What's on bulletin W/e 11th January 2020
CLICK HERE TO RECEIVE THIS DIRECTLY IN YOUR EMAIL INBOX EVERY WEEK (SELECT NEWS OR WHAT'S ON BULLETIN)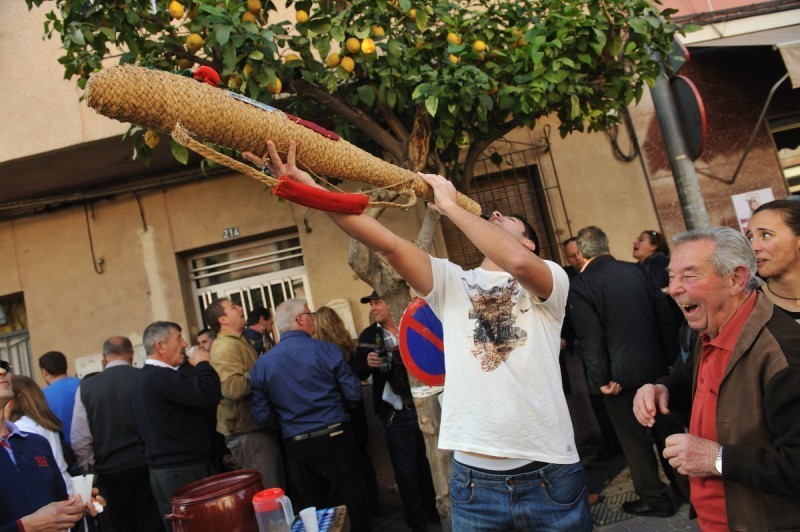 CLICK HERE TO SEE THE FULL WHAT'S ON BULLETIN
With the seasonal festivities out of the way it's back to business as normal and in January this means the cuadrillas are out and about, enjoying the cooler months of the year.
The biggest event this weekend is in Patiño on the outskirts of Murcia City where the cuadrillas will gather on Sunday for their annual encuentro. Although the event takes the standard format of the cuadrillas performing first on a stage and then spreading out along the street, this encuentro is best known for the 100,000 turkey meatballs or pelotas, served in a rich broth, which are handed out to attendees courtesy of local residents, ensuring that the event is very well attended, and everyone has an enjoyable day out, celebrating the rural traditions of the region.
There is also another event involving the cuadrillas in the Rambla del Cañar which runs across country between Isla Plana and Tallante in the Cartagena municipality on Sunday, the Romería of La Virgen de la Luz, in which the image of the Virgen is carried down into the rambla accompanied by the cuadrillas. Local residents will picnic in the open air in the rambla, enjoying the spectacular scenery throughout the day, the event popular with local expats who take their own picnics and enjoy the occasion.
Elsewhere the next "active saint" is san Antón Abad, the protector of animals, and a popular saint in many parts of the region. Next weekend there will be quite a few different fiestas celebrating his saint's day in different areas, but first out of the block is always the village of Santa Rosalía in the Torre Pacheco municipality. Although home to only around 200 people most of the year, thousands always descend on the village for the annual classic car and motorbike show held on the first Sunday after Epiphany which takes place this Sunday. Next weekend the fiestas celebrate their main feast day, and animals, and little rolls of bread, the panecillos de san Antón will be blessed and either given out or sold in many locations. We have also loaded Fiestas for San Antón in Tebár in Águilas next weekend and there will be lots more about san Antón next week.
Although the annual sales have now begun in shopping centres and high streets across the region, markets and artisan markets are still popular places to shop for food, clothing and hand-made products. The markets and shopping feed below lists the street markets day by day right around the region and this weekend we have artisan markets in Mula (north-west Murcia) and Santiago de la Ribera in San Javier (Mar Menor), both on Sunday.
The cycle of free guided walks has resumed for 2020 and several events in English which may be of interest to non-Spanish speakers have been loaded already, all of them free. There are also a couple of paid options offered by some municipalities:
Daily tour Monday to Friday: Lorca. San Patricio and the three plazas. Cost 5 euros. An English language guided introduction to one of the principal monuments in Lorca and its surroundings. Click here
Every Thursday: English language tour of Lorca castle including lunch. Cost 24 euros. Click for full information.
Tuesday to Saturday: Free guided audiotour in English following a walking route around the historical attractions of Alhama de Murcia. Free of charge, can be borrowed from the Tourist office. Take ID, ie passport or NIE. Click for info.
18th and 19th January Jumilla castle tour in English (tour free but bus to castle and castle entry is 2.10€); Click for info
25th January Cultural tour of the Puerto de Mazarrón in English; Click for info
8th February Jumilla old town tour in English; Click for info
13th February Lorca guided tour of the historical city centre in English; Click for info
15th February Jumilla Gothic Jumilla tour in English; Click for info
28th March Route of the Railways tour in Águilas. Click for info
There are also other walks which are non-language specific, such as the country and beach walks, as well as many more with Spanish commentary, although very often there are people on the routes keen to practise their English and assist non-Spanish speakjers, and of course, literature is often available in dual languages.
We have dozens of forthcoming musical events already listed in the music feed, encompassing classical, flamenco, jazz, rock, pop, folk and lots more, as well as theatre and cinema. This weekend the Con Cierto sabor cycle begins at the Victor Villegas Auditorium in Murcia with Tango; a flavoursome combination for 15 euros a ticket which takes place at lunchtime and includes Tango music, dancers and tapa in the ticket price!
There are also feeds for sporting events and activities which include special spring offers for quad biking and laser clay pigeon shooting at the Mariposa in the Sierra Espuña, guided walks, and competitive activities, as well as another for exhibitions, another for expat and community activities and even one for static places to visit.
Contact Murcia Today: Editorial 966 260 896 / Office 968 018 268