Massive fall in San Javier passenger traffic, euro-sterling rate makes Spanish property cheaper, hospitals under pressure as temperatures drop and increased police presence following terror attacks
Murcia what's on this week:
This week the Region of Murcia celebrates the saint's days of San Antón de Padua and San Sebastian, meaning that many local churches will hold a ceremony to bless all the animals within their respective parishes and in some pedanías which have San Antón as their patron saint, more extensive fiestas will be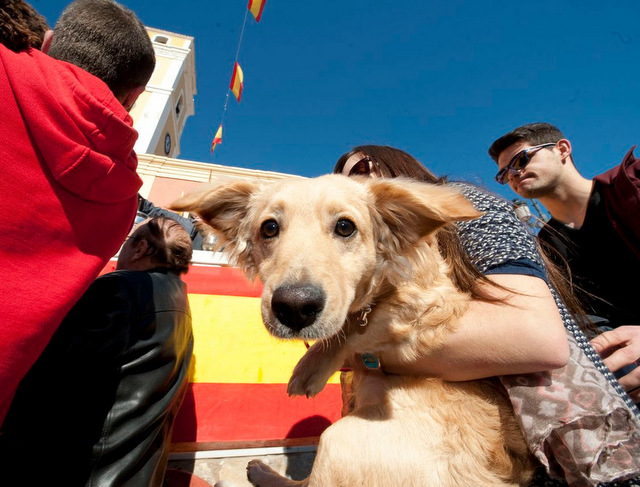 held with a wider range of activities. This weekend there are fiestas in Murcia ( district of San Antón), Cartagena( district of San Antón), Yecla, La Copa In Bullas, Santa Rosaria in Torre Pacheco and ( Tebár) Águilas, as well as the pedanías of Canara, Valentín, El Escobar, Algezares and El Cabezo in Cehegín. In Lorca the church of Santiago holds its first blessing of the animals since the May 2011 earthquake, another important step forward in the recovery of the city and the castle hosts a special doggy event.
There are also fiestas in honour of Saint Sebastian, Ricote and Cehegín being two of the major celebrations: Cehegín is known for its torchlit procession up into the old quarter and its sweet little cakes: flechas del santo which mimic the arrows fired into the saint by a furious Roman Emperor who didn´t know he had a Christian in his own personal guard. Elsewhere you'll see little biscuits or dry bread rolls on sale or offered in return for a donation to the church, these are the panecillos de san Anton, which have all been blessed and are said to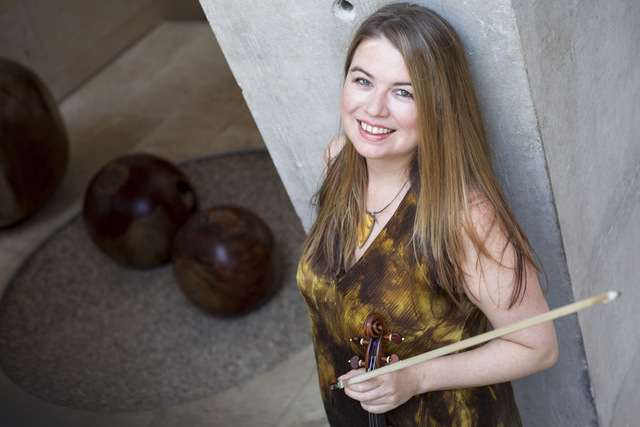 offer protection against sickness and bring good luck for the year to come.
Elsewhere we have classical dance in the Auditorio in Murcia with the Victor Ullate ballet, a night of the best of Zarzuelas ( Spanish light opera) in Torre Pacheco, and several artisan fairs in Alhama de Murcia ( which also has a theatrical guided tour), San Pedro del Pinatar and Caravaca de la Cruz as well as the route of the railways in Águilas. Scroll down through next week's events if you enjoy classical music and dance as there are some excellent concerts on offer, including two by Lara St. John, a top level violinist who is performing with the regional symphony orchestra in Cartagena and Murcia next week.
It's also worth looking at the programme of free activities in the region's natural parks for the month if you have children growing up in the region as there are some interesting free activities on offer.
Events are added every day and all activities are in date order, so scroll down the page of the Whats on section and click onto the next to see events further in the future, or use the events diary facility to search by date. Sometimes information is sent at very snort notice, so check during the week to see if theres anything new.

Murcia news round-up
It's been a busy week in the news here in Murcia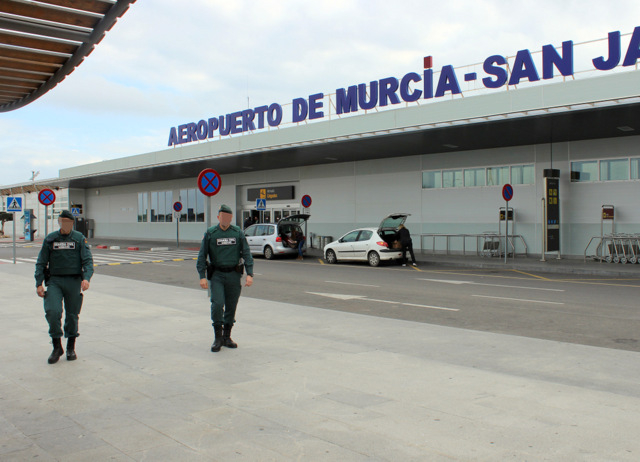 The extremist attacks in France have resulted in a number of news items in Spain,( see Spanish news below) but in Murcia the most visible effect has been increased security in locations which could be considered vulnerable, such as the airport, the major industrial zone and refinery of Escombreras in Cartagena and areas with large affluence of general public.
Armed police on the streets is a normal sight in Spain, but their presence has become more noticeable in the last few days. Vigilance is also being increased in rural areas to combat burglaries, following some fairly negative press in Cartagena after which the councillor for security felt obliged to request that Galifa vigilantes desist from their patrols following a spate of burglaries, and this week police have reported several major arrests. Amongst them was an Alhama resident who stole a 40 foot lorry of scaffolding and fence poles in perfect condition which were sold for a seventh of their true value, then hastily shredded up by a scrapyard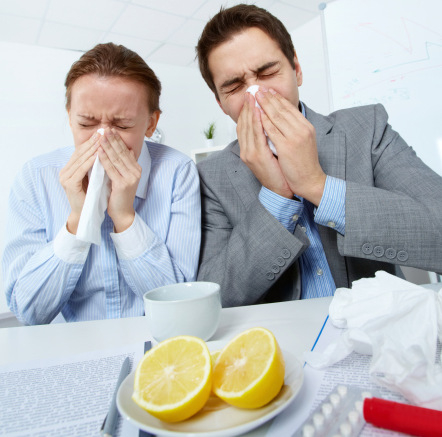 who claimed to not know they were knocked off. In that case the thief got off relatively lightly, unlike the man who was discovered in a San Pedro del Pinatar electrical sub-station and had been incinerated trying to steal a copper bobbin. Police have also fished a man and his car out of the Trasvase canal in San Javier ( who also didn´t have a driving license).
The health service has been taking a battering this week as emergency departments collapse under the weight of incoming patients. Although the flu cases are at only a third of their 2014 levels, this year there are lots of respiratory complications and the regional health minister has advised those who are not vaccinated to get vaccinated ( don´t forget if you don´t qualify for free vaccinations then you can buy the vaccine over the counter in most pharmacists), and also asked that patients not requiring emergency treatment go to their own doctor or use the SUAP facilities at all large health centres. These act as a satellite emergency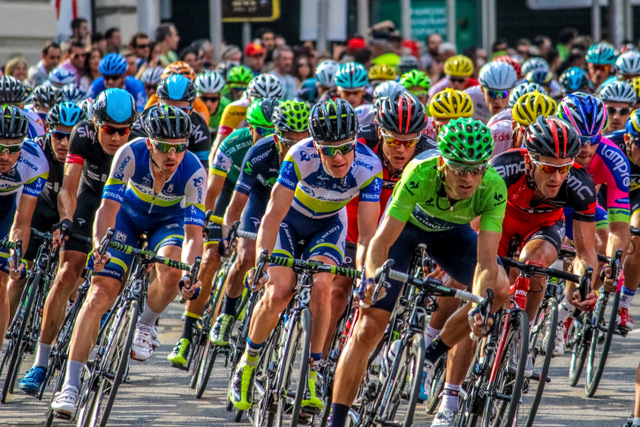 department service and help to relieve the pressure on the regional hospitals.
Temperatures are going to drop this weekend as a cold front heads down through Spain, although agriculturalists have already reported losses in their artichoke harvest due to frost a few days ago. However, the region is preparing already for the summer and has this week presented its 200,000 euros stand for the Fitur tourism fair, presented the tour dates for the cycling race Vuelta a España which will pass through the region this summer and ordered a spare part for the Puente del Estacio bridge in San Javier which has been broken since before Christmas, making it more difficult for tall vessels to leave the Mar Menor.
However, the most important infrastructure in San Javier is its airport, which has this week delivered its December flight stats showing an 82% drop in passengers since December 2007, although Aena have recognised this is becoming a problem and are preparing a marketing plan to combat it. Apparently 600,000 of us "choose" to use Alicante instead of San Javier. All comments about how we have to "choose " Alicante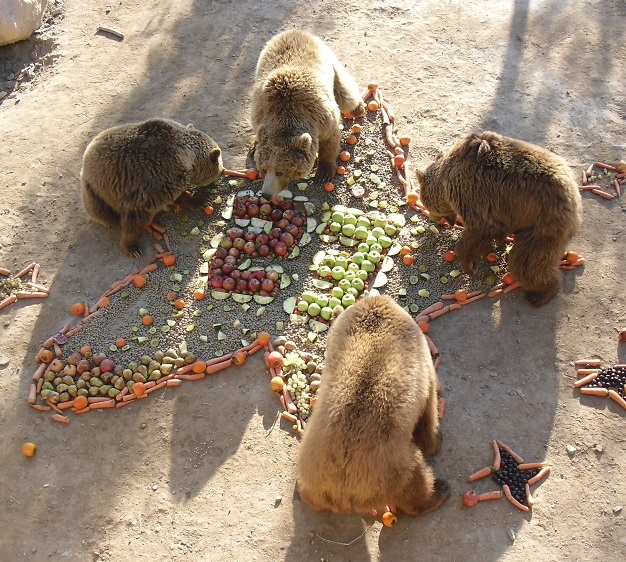 because there are virtually no flights to Murcia on our facebook page or directly to Aena please, the Editor is fully aware of how passionately some of you feel about the subject and has no influence over who flies where and when!
Alicante airport, however, has just enjoyed a record year and topped the 10 million passenger mark. That of course leads to Corvera airport and the latest round-up of what's been happening this week.
Weve also had some interesting animal-related stories: Otters are back in Cehegín, new legislation for Murcia intends to greatly improve animal protection, in Lorca work continues to protect the native wild tortoise and in Murcia, Fabila the brown bear is 23!

Spanish national news
Last weekend 75,000 Basques marched through the centre of Bilbao calling for the Spanish government to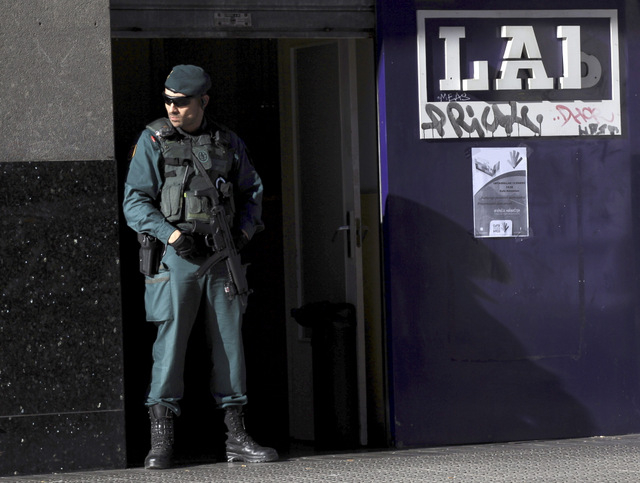 relax its dispersion policy towards convicted ETA terrorists and allow them to serve their time in prisons nearer to the north of Spain to make it easier for family and friends to visit. The response from the government was swift, as armed police moved in and raided the offices of lawyers representing the prisoners, as well as those who effectively control the finances giving those arrested on charges relating to ETA a financing mechanism, showing the continued determination of the Spanish government to dismantle the organisation.
A hard response is also expected to news this week that Artur Mas has yet again laid down the battle lines for continued confrontation by setting a September date for regional elections in Catalonia, ( Catalunya)giving voters a clear mechanism to vote for a separatist coalition as part of his ongoing attempts to achieve an independent Catalunya. The government has also shown it's not ready to back down completely on reforms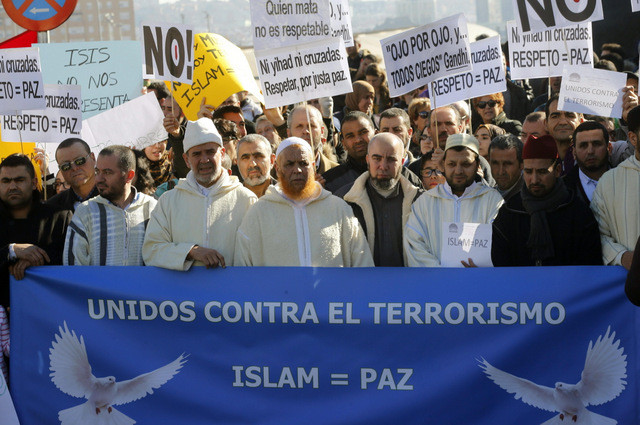 to the abortion law and still intends to try and push through a reform, albeit in a more watered-down format than before in time for the elections.
The Penal code is once again under debate as the government seeks to try and minimise the risk of terror attacks in Spain following the murders in Paris last week. Security has been increased across Spain and President Rajoy attended the march in Paris along with other European leaders, although Spain has a relatively small number of suspected Yihadists. This week the Muslim community of Spain have expressed their own rejection of extremism, although there have been a number of disturbing attacks on mosques, as well as several terror scares, the latest a couple who parked their hire car illegally alongside the wall of the UNESCO protected Mezquita-Cathedral in Córdoba and went off in a taxi, getting more for lunch than they bargained for when armed police burst into the restaurant where they were enjoying a quiet meal.
Another major topic this week has been the Supreme Court decision to admit a paternity suit against King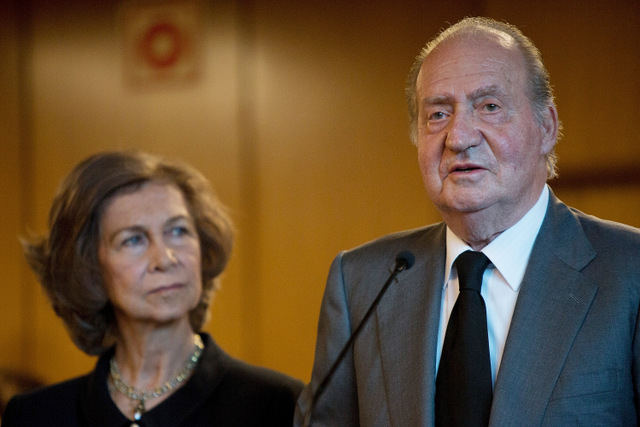 Juan Carlos I who abdicated in June last year. This is an unwelcome additional burden for new King Felipe VI and his wife, who have succeeded in repairing much of the damage caused at the end of the former King's reign, by the former King himself and his daughter, Princess Cristina, who will face criminal charges alongside her husband in court relating to the Caso Nóos.
This week inflation figures have again highlighted falling prices in Spain, propelled by the drastic drop in fuel prices, the exchange rate hitting 1.30. Good news for the estate agency market as this makes Spanish property cheaper for those buying with sterling.

Spanish property news summary week ending 16th January 2015
As is so often the case these days it has been a week of mixed news for the Spanish property market, with price stability looming but not quite arriving and sales figures giving cause for both optimism and concern.
In terms of prices, few sources are more reliable than the leading valuation firm Tinsa, who reported this week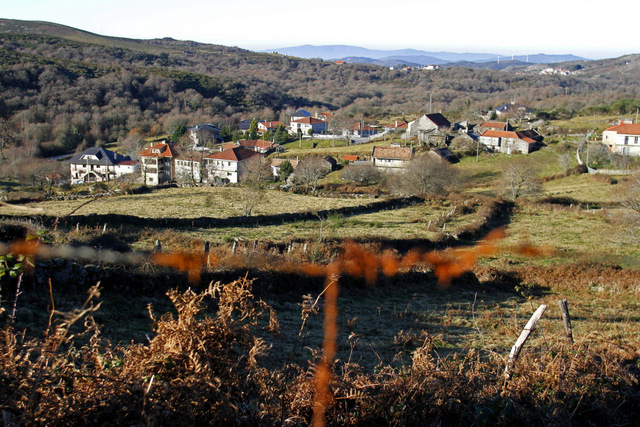 that at the end of 2014 the average price per square metre of residential property in Spain had fallen by just 3% during the year. This is by some distance the least negative calendar year since the slump began, and despite some regional variation still being present it now seems highly likely that barring unexpected developments the market will finally bottom our over the next few months.
It's a sobering thought, though, that over the last 7 years 41.2% of the value of real estate in Spain has been lost, and in the Mediterranean coastal areas Tinsa report that depreciation has been only a shade under 50%.
Sales, meanwhile, appear to have reached a sustainable monthly level of between 25,000 and 30,000, with the official figures for the month of November showing a 14% increase on the same month in 2013. Again, without being spectacular or in any way comparable to the amount of activity during the boom years, this indicates a trend towards stability which represents a vast improvement on the uncertainties of the last few years and is pòsitive news for the sector.
However, the experience of the last seven years has taught analysts to be cautious, and one of the most noticeable developments during 2014 has been the decrease in the number of newbuild properties being purchased. The figure of under 8,000 reported in November was the lowest since comparable records began, and the underlying causes are not 100% clear. Optimists believe that the stock of new properties is running out – hard to believe when the banks alone are still trying to offload at least 130,000 of them – while pessimists suggest that those which remain are the least desirable and are therefore hard to sell. Cynics point to the way in which the figures are produced. The truth probably lies somewhere in between all these possibilities.
On a different note, the problem of properties lying empty in Spain is not restricted to "ghost resorts" and unsold apartment blocks on the Costas: rural depopulation has led to many small villages inland dying a slow death. In one such village called Xesta, in Galicia, the locals are attempting to stimulate repopulation by renting out 80-square-metre houses with gardens or plots of land for only 100€ a month, attracting considerable interest among potential customers and members of the press.
The owners of the houses in Xesta won't be making much profit even if their scheme proves a success, but the story goes to show that sometimes issues other than profitability have a part to play in the property market.
Lots more stories on www.spanishnewstoday.com and in the product dedicated specifically to the neighbouring Comunidad Valenciana www.valenciatoday.es
Currency round-up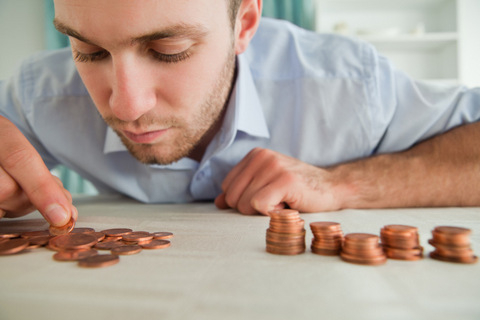 This week currency exchange rates closed up at 1.30. After a volatile period, this is really good news for those living in Spain and transferring Sterling to Euros. Its also excellent news for those working in real estate as it makes Spanish property cheaper. This may all change by the 22nd, so keep an eye on currency rates if planning a transfer any time soon.
If you still use a bank to transfer money, ask our currency experts for a quote to use a money transfer service, youll be amazed how much more you get for your pounds using this method and its really easy to do!
Click for this weeks currency round up showing the exchange rate between Sterling and the Euro.
Would you like to receive this free bulletin?
If you enjoyed this free weekly round-up, then please forward it on to your friends. If you have received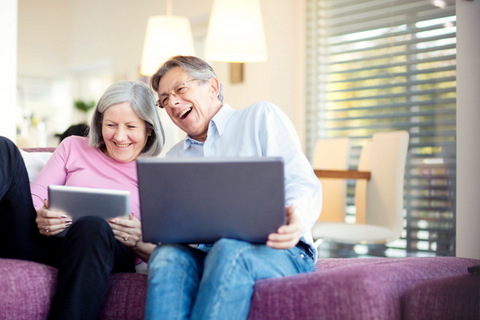 this from a friend and would like to have it sent directly, then click Register for weekly bulletin to sign up.
NONE OF THE TODAY PRODUCTS HARVEST, OR SELL EMAILS IN ANY WAY and we GUARANTEE your details will not be passed on, sold, or used for any other purpose, and are maintained in an off-site facility from which you can unsubscribe at any time.
We also welcome contributions from local charities or clubs, including post event reports, news items and forthcoming events. Use the contact us button in the top header to contact our editorial team.
Images: Copyrighted Murcia Today, image 1 photographer José Albaladejo showing the blessing of the animals in Cartagena, and Efe. Full or partial reproduction prohibited.
Murcia Classifieds

Why not give Murcia Classifieds a try?
It,s FREE up to €500 for non commercial ads.
article_detail
Thank you for supporting Murcia Today
article_detail
.
Contact Murcia Today: Editorial 966 260 896 / Office 968 018 268