Fishing frenzy, lots to do over bank holiday weekend and Corvera uncertainty continues
As the Region of Murcia and the Costa Cálida prepare to welcome an influx of visitors over the long holiday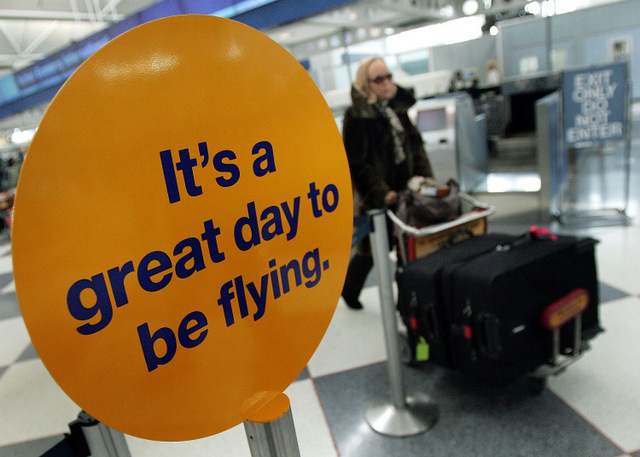 weekend, the focus this week has been very much on the forthcoming holiday and preparations to switch on the Christmas lights in time for visitors to hit the shops.

Except for those with an interest in fishing, that is. Those who live on the southern coast of Murcia may have noticed recently that there appear to be more fishermen than usual, due to events during the storms a month ago at fish farms in El Gorguel when thousands of sea bass were involved in a mass break-out from their fattening nets. Since then fishermen have been picking them off one by one along the coast, especially in Portmán, where the situation now requires intervention by the police to sort out disputes over tangled lines, "turf" on the seashore and punch-ups between the hordes of eager fishermen occupying every strategic position from which it is possible to cast a line into the bass-packed sea.

Who knows, among them may be some of the fishermen who previously used small boats to make illegal catches in the Salinas park of San Pedro del Pinatar: their jetties have now finally been dismantled after a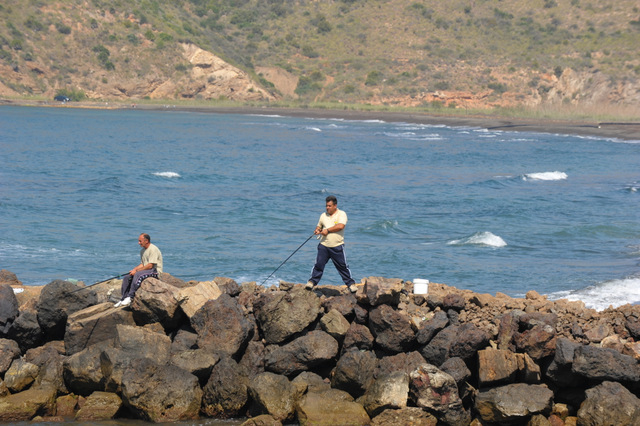 twenty-year campaign by ecologists.

Others in the news this week include a British golf referee living in Sucina who has been arrested for smuggling mescaline from Argentina to the UK, and a woman in Lorca who is finally being forced to pay almost a thousand euros in damages to a man she attacked after he accidentally ran over her dog in Águilas in 2011. It appears she caused more damage to the car than to the man himself, but she has been deemed responsible for the breakage of his 120-euro sunglasses.

Elsewhere, in the Mar Menor anti-flood infrastructures are to be installed in Los Alcázares and Los Urrutias will have a new medical centre, although unfortunately not until the financial situation of the Town Hall improves. Further inland another raid on the Torre Pacheco Sunday market resulted in the arrest of traders selling TV sets for as little as 20€, and in the north the Roman ruins of a villa in Caravaca de la Cruz have received Guardia Civil protection after an illegal structure appeared virtually on top of them. Better than the situation in Alicante recently where a landowner deliberately bull-dozed the only known Iberian fortress in Spain to make sure the structure wasn´t given protected heritage status which mean he would be unable to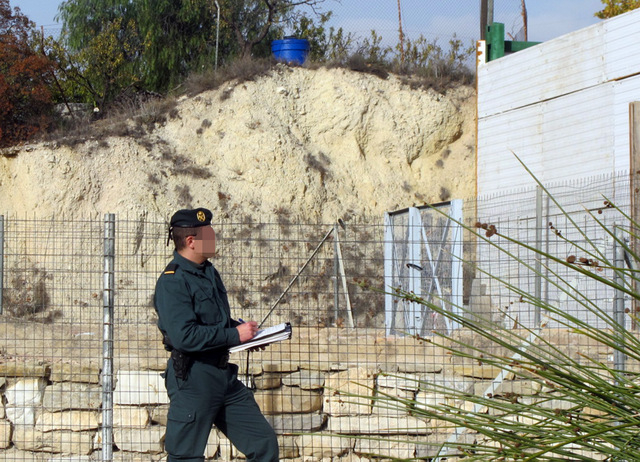 develop the land for building in the future.

Another potential development which hasn´t even got as far as the bulldozer stage but was in the news yet again this week is the Novo Carthago development which was to have been built ten years ago in El Algar, near the Mar Menor in the municipality of Cartagena. The 10,000 homes, 27-hole golf complex and numerous hotels included in the project have never been started, the whole project has been declared illegal, those involved in granting the original licences are under judicial investigation, the property market is unable to support such a large project at the moment, the promoter Hansa Urbana is on the verge of bankruptcy and even the Mayoress of Cartagena has admitted that Novo Carthago is dead and buried.

None of this appears to have deterred the president of Hansa Urbana however. This week he put out a bullish statement that Novo Carthago is still viable, and that it constitutes one of the main pillars of future company strategy.

However, until the economic situation improves the project will have to remain on a slow burner. This week the employment figures provided hope of a positive evolution in the economy, although a national report showed that Murcians are less willing to move in search of a job than most Spanish. Although Murcian property is still cheaper than in most areas, wages are still low in comparison to other countries, so residents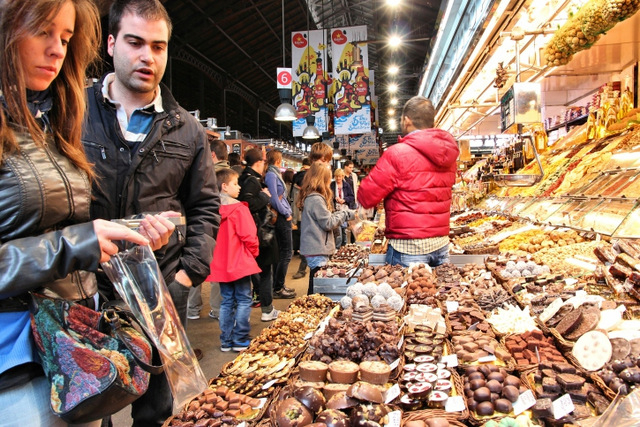 are still finding it hard to borrow and kickstart the residential property market.

The regional government has also had a rap over the knuckles from Brussels this week due to its borrowing levels, but money is always needed to resolve problems, a typical example being the red palm weevil and this week the government has confirmed that it is seeking financial help from the EU to combat the spread of the weevil, which continues to decimate the palm trees of the Costa Cálida. Unfortunately the horse is long out of the stable and ran over the hill about 5 years ago on that one, but there are still tens of thousands of palm trees still remaining and it would be a tragedy for those to disappear as well.

Finally the ongoing situation at Corvera airport. This week there's been little reportable progress, a lot of talking, no response from Brussels and no firm guarantee on the table that Aeromur can guarantee the financing to open the airport although the process to obtain the licenses has moved forward. Click to read a full round-up of what's happened this week at Corvera airport.
What's on Murcia
This weekend is a long holiday, Monday being a national bank holiday or red day. As a result, there are lots of things going on, as vendors of various products attempt to prise money out of the purses of shoppers.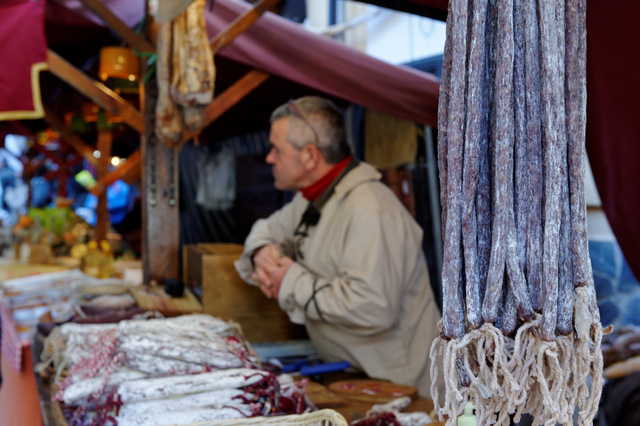 The biggest open-air event is in Caravaca de la Cruz which hosts its large Mediaeval Market with 200 stalls, lots of tempting food and Mediaeval tournament open until Monday evening. San Pedro del Pinatar has a Christmas shoppers market, Roldán its annual Christmas market, Portmán in La Unión has a Christmas market and there's also a big beer festival in the old marketplace as well, La Manga has a Saint Nicholas Christmas market on Saturday, Age Concern has its Christmas market in the Puerto de Mazarrón, HAH have a Christmas craft fair in Los Alcázares, in the Sierra Espuña El Berro has its own Christmas market and in the north-west the El Zacatín market in Bullas focuses on sweet pastries and seasonal treats.

There are fiestas in San Javier this weekend, concluding with the grand parade of carriages and floats on Monday afternoon, Mazarrón begins its fiestas patronales this weekend with lots of musical events during the next week, Totana holds its fiestas in honour of Santa Eulalia, again lots of things to enjoy including the
bajada of the saint from her sanctuary on Monday, autocross, tourist train, fairground, 8km fun walk on Sunday, cycle ride, lots to enjoy so read the programmes carefully, Yecla also celebrates its fiestas, Lorca castle is holding a Matanza festival, with lots of hot meat treats inside the castle grounds, Terra Natura Murcia offer a free lunch with every full price entry ticket and at Torre Pacheco the car show offers the chance to see lots of car dealers under one roof if you're looking for a vehicle.

There are lots of free guided routes, good musical events both in local bars and restaurants and the auditoriums, for this weekend, and we currently have over 180 events listed in the what's on section alone for the coming weeks, all in date order, so just scroll down and look through the pages. Alternatively, use the Events diary tab which is on every header to search by date.

The Christmas programmes are all coming in now, but translating them is a huge job, so will be done as quickly as possible, so keep an eye on what's on and the news as articles are added every day.

Spanish property news
Debate continues in the Spanish property sector over whether a limited recovery can be expected in 2015 or not.
Leading the optimists lately appears to be the BBVA bank, which published another report this week announcing the end of the slump. "The construction sector has already bottomed out", the BBVA analysts report, and they also point to increased sales, a slowdown in property devaluation and increased mortgage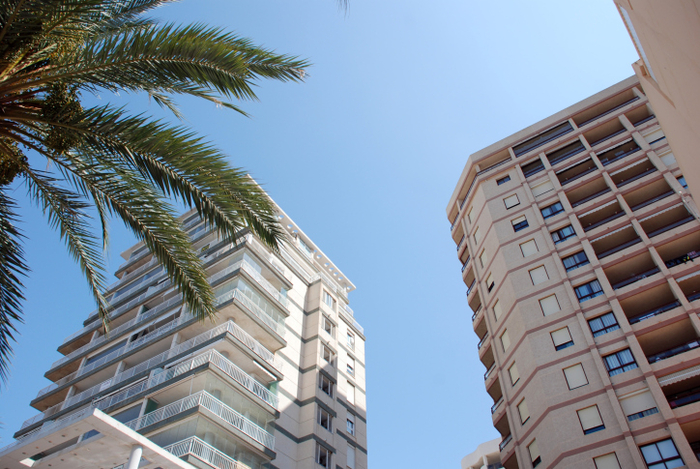 lending activity as positive signs. The Euribor hit a new record low in the month of November, coinciding with this increased lending.
Positive signs can be misleading, though, and the underlying malaise of the market was stressed by contrasting web portal reports regarding the latest prices of second-hand property throughout Spain. Their conclusions were vastly different, except for the fact that prices are still falling.
In addition, it will be hard for demand to grow much in 2015: another report confirms that the purchasing power of the average Spanish household still makes current prices out of the reach of native buyers, particularly on the costas. It is mainly increased interest from foreign buyers on the Mediterranean coast which is buoying up figures as 2014 draws to a close, and this situation looks likely to continue in the short and medium term.

This week the Sareb has also announced the names of the companies who will manage 41 billion euros worth of property assets, and Bankia have sold a 335 million euro portfolio of Spanish real estate assets to Goldman Sachs.

Finally, a reminder that tax returns for any Spanish-owned properties must be filed with Hacienda by December 31st. There's a common misconception amongst foreign buyers that owning a property in Spain does not mean the payment of any taxes in Spain or that tax declarations must be made to the Spanish government, but this is incorrect. Imputed tax must be paid on Spanish properties, so read the articles about this subject supplied by our legal sponsors if this is news to you as the deadline for tax returns is 31st December.
2 options: All you need to know about non-resident taxes and deadline approaches for imputed tax returns.

Spanish news round-up, week ending 6th December 2014
In shopping centres in the UK it may have seemed like Christmas for months already, but as the early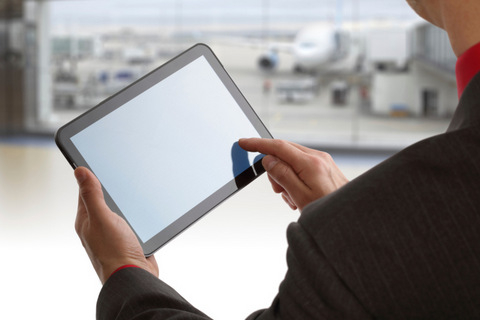 December holiday weekend gets under way in Spain it's only now that in most parts of the country traders and the public at large really start to turn their minds to the festive season. Among those who are entering into the Christmas spirit are, perhaps surprisingly, the bosses of airport management company Aena, who have announced that free WiFi connections at 28 Spanish airports are to be doubled to 30 minutes between now and 15th January.

However, this rare generous gesture is not a sign of general prosperity in the Spain at the moment, and the week has brought sobering news for those who hold that the Spanish economy is now radiating health. The European government has warned that eight of the seventeen regional governments are failing to take adequate steps to balance their books, and so far this year central government has had to fork out almost 20 billion euros to help them out.

In addition, the number of people living below or close to the breadline is still higher than at any time since the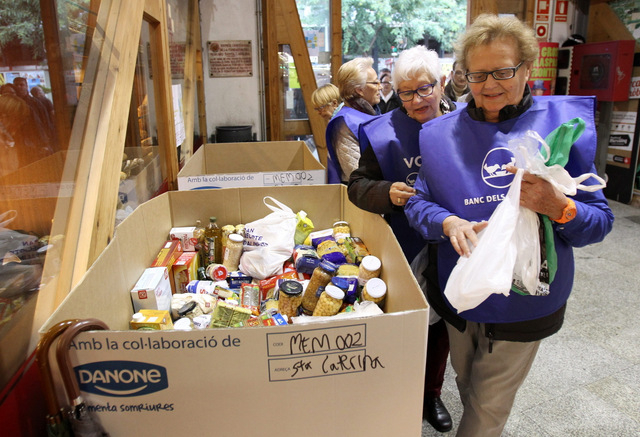 advent of democracy in 1975, as was highlighted by a nationwide food bank collection campaign last week which raised over 20 million tons of foodstuffs for those in need. At the same time "Marchers for Dignity" converged from all over Spain on Madrid to demand "bread, a roof and a job", and as the social security system continues to struggle to pay pensioners it could hardly be said that these are "the best of times".
Neither, though, are they "the worst of times". At least this week the official unemployment statistics have continued to fall from the astronomical levels of 2013, the Euribor which affects mortgages is at another record low and new car sales are still perking up!

The government, though, is not only fighting economic difficulties as it attempts to increase its popularity before next year's elections, but is also attempting to combat the way in which its credibility has been tainted by the recent corruption cases. Two thirds of Spaniards now identify corruption as one of the three most important problems facing the nation, according to a November survey. So bad is the situation that a special pungent political protest perfume has been launched for Christmas!

Even the royal family is having to make efforts to clean up its image, and Felipe VI has now announced that the six members at the heart of the family will no longer qualify for free flights as of 1st January and the royals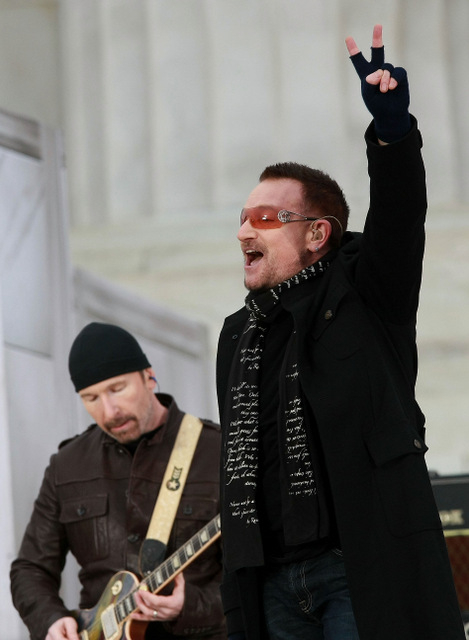 will no longer accept "excessive" gifts.

We've also had a heavy week of football violence after a man died when "ultra" football supporters organized a brutal fight before a game and in World Aids week it was revealed that 50,000 young Spaniards are HIV positive and don´t even know it, complacency about the spread of Aids the greatest enemy in the war against it.

However, on a more positive note, the most important news of the week by far is that U2 have announced two gigs for Barcelona next October with tickets going on sale 9th December, and the ski-ing season is underway, with fresh snow on offer as Spanish resorts open for the winter.

Currency round-up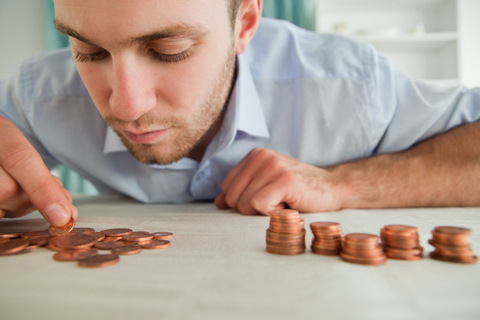 This week currency exchange rates closed slightly down at 1.2631. Those who transfer their pensions across to Spain are still getting more euros for every pound sterling at the moment than they have for some considerable time, and it also makes Spanish property even cheaper for those buying with Sterling, but rates change constantly, so keep an eye on currency rates if planning a transfer any time soon.
If you still use a bank to transfer money, ask our currency experts for a quote to use a money transfer service, youll be amazed how much more you get for your pounds using this method and its really easy to do!
Click for this weeks currency round up showing the exchange rate between Sterling and the Euro.
Would you like to receive this free bulletin?
If you enjoyed this free weekly round-up, then please forward it on to your friends. If you have received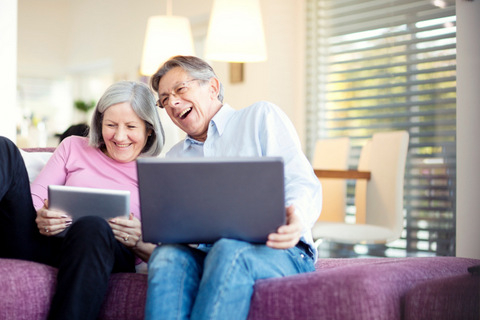 this from a friend and would like to have it sent directly, then click Register for weekly bulletin to sign up.
NONE OF THE TODAY PRODUCTS HARVEST, OR SELL EMAILS IN ANY WAY and we GUARANTEE your details will not be passed on, sold, or used for any other purpose, and are maintained in an off-site facility from which you can unsubscribe at any time.
We also welcome contributions from local charities or clubs, including post event reports, news items and forthcoming events. Use the contact us button in the top header to contact our editorial team.
Images: Copyrighted Murcia Today and Efe. Full or partial reproduction prohibited.
Murcia Classifieds

Why not give Murcia Classifieds a try?
It,s FREE up to €500 for non commercial ads.

Click on an item or Read More to view full details
article_detail
Thank you for supporting Murcia Today
Contact Murcia Today: Editorial 966 260 896 / Office 968 018 268