Date Published: 01/08/2014
ARCHIVED

- Murcia Today weekly news round up, 26th July to 1st August 2014
Portmán, Paramount and People Power hit the headlines as the Region of Murcia heads for the beach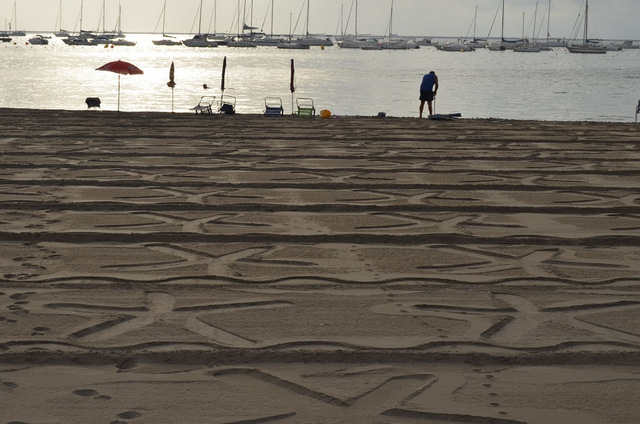 What has generally been a quiet week for news in the Region of Murcia ended with something of a bang, as two of the longest-running sagas dominating current affairs moved a step closer to satisfactory conclusions.
The first of these was the Paramount theme park which is due to be built in Alhama de Murcia, where the Town Hall has now given its initial approval to the urban development plan which includes water and electricity supplies and other infrastructures. There's still an awfully long way to go before it can be said with any certainty that the project is definitely up and running, but in theory it's possible that the first diggers could be at work on site in September.
Closer to becoming a reality, after an even longer wait, is the regeneration project in the bay of Portmán,
which was disastrously contaminated by mining in the mid-20th century. The regeneration works contract has now officially been awarded to German mining company Aria, and it seems that 26 years after the mining company officially pulled out the vast quantity of steriles which were dumped in the bay could at last be removed from Portmán.
Earlier in the week the regional press featured a whole series of accidents and fatalities in the water. Many of these concerned elderly people suffering heart attacks while swimming at the beach, but others concerned the tragic death of a man taking part in the descent of the River Segura in the Almadenes canyon in Cieza and a young boy saved from a reservoir in Abarán. As August begins these stories come as a timely reminder that water is not our natural habitat, and that great respect needs to be shown to the sea, rivers and reservoirs of the Region of Murcia, no matter how tranquil they might sometimes appear to be.(5,000 people a year die in this manner across Europe every year, so the safety warnings are there to save lives.)
Elsewhere in the Region of Murcia the beaches are preparing to welcome the hordes of August visitors from the rest of Spain and the north of Europe this weekend as operation summer holidays begins, and while the undeveloped beach at Calblanque is in the running to be named the loveliest spot in Spain by the Repsol travel guide medium-term improvements have been approved on the promenades of Cabo de Palos and Los Nietos. Long overdue, many might say, particularly those local residents who have been lobbying the council for years to get something done about sub-standard facilities.
However, San Javier wins the smartest beach in Murcia award in our books for their beautiful star studded beach, created by municipal workers as the Fiestas in Santiago de la Ribera concluded: if only beach users could see the stars like this every day!
Further good news for the Region's infrastructures this week was the announcement that improvements and maintenance are to be carried out on the network of motorways between Mazarrón, Alhama de Murcia and the Condado de Alhama resort, and this will bring benefits to all road users – an aim clearly not shared by the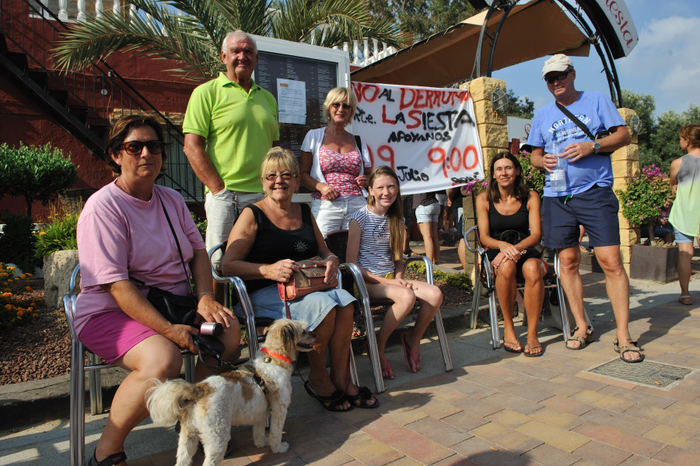 40-year-old who was arrested for deliberately placing rocks in the road between San Javier and Cartagena.
Despite all the good news, the regional government deficit is still providing cause for concern despite a recent increase in tax revenue. Central government believes that it is unlikely that the deficit target for 2014 will be met.
Finally, this week saw a victory for common sense and people power in the village of Bolnuevo, where a beachside restaurant was saved at the last minute from demolition after 52 years in service. The Costas law has retrospectively declared the La Siesta restaurant illegal, but after a mass demonstration on Tuesday the over-zealous officials finally saw sense and postponed the arrival of the bulldozers,( at least until after the tourist season) opening the door for an alternative solution to be found before the next deadline in September.
Sometimes, just sometimes, the law can be wrong, and this case concerning the Ley de Costas represents a welcome triumph for sensible compromise over the blinkered application of over-strict regulations.
What's on in the Region of Murcia, 1st to 8th August
As the month of August gets under way so too do the extensive entertainment programs set up by Town Halls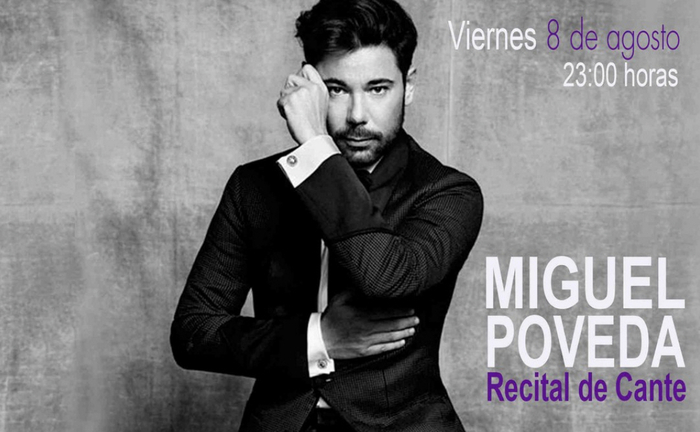 throughout the Region of Murcia, with a couple of major events being complemented by a myriad of smaller musical, cultural and sporting activities both on the coast and inland.
While one major music festival ends – the San Javier Jazz Festival continues on Saturday and draws to a close on Tuesday with performances by Lee Ritenour and Dave Grusin – another begins. The annual Cante de las Minas festival in La Unión brings together some of the most widely acclaimed names in the world of flamenco, and the inaugural night next Thursday features a free gala including performances from some of last year's winners.
Elsewhere, the summer season continues at the Auditorio Infanta Elena in Águilas with a "music of the 80s" concert on Saturday, a violin and piano recital on Tuesday and the projection of a Spanish light opera on Thursday, while among the pop music highlights are the David Bisbal concert in Los Alcázares on Saturday and live performances by Quique González and Iván Ferreiro at the El Batel auditorium in Cartagena this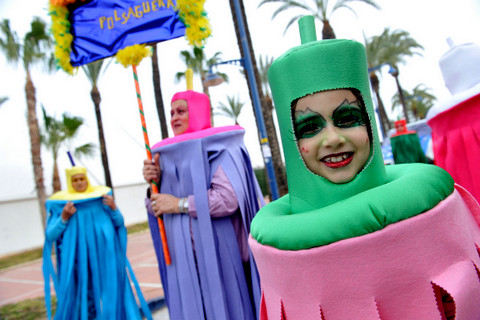 Saturday and next Friday. Antonio Orozco brings his own characteristic style to Los Alcázares next Saturday 9th August and more music will be posted this week to co-incide with the youth day celebrations on the 8th.
Other upcoming musical events include the first in a series of three open-air night-time concerts in Moratalla, featuring legendary Spanish pop group Los Secretos as the curtain-raiser next Friday, while open-air youth concerts next Friday include events in Puerto de Mazarrón, Los Alcázares and San Pedro del Pinatar as part of the International Youth Day celebrations, and open-air theatre is also on offer in San Pedro. The young at heart might be heading to the south-west of the Region on Saturday to prepare for the celebrations next weekend, indulging in a night of free loud rock music in Alhama on Friday and a little skateboarding in Mazarrón on Saturday.
More open-air music is on offer in Barranda, where the summer season begins on Saturday with a psychobilly rock concert at the ethnic instruments museum. Subsequent concerts in this varied cycle include choral, Mexican and Spanish music.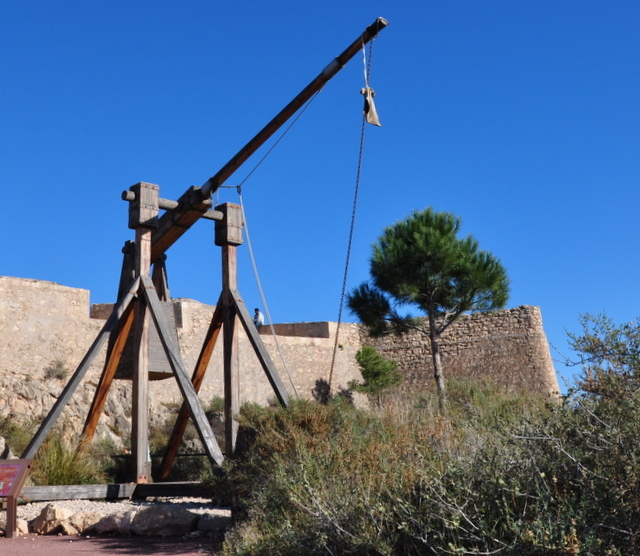 In Lorca this week several events are worth a mention. Special concerts at the castle on Monday and Wednesday are complemented by the continuation of a series of special English language evenings. These consist of a guided tour of the castle and synagogue followed by dinner at the Cafeteria Las Caballerizas, and are being held every Thursday until the end of the month.
Elsewhere, there's a summer carnival parade this Saturday in Santiago de la Ribera, and those looking to get in shape over the next couple of months could set their sights on the Alhama and Mazarrón 10-km and half-marathon races on 28th September and 5th October respectively. This is not always the ideal time of year to shed some excess pounds, but it's time to get in some training for these forthcoming tests of athletic endurance!
Spanish news summary 25th July to 1st August 2014
The start of August has traditionally heralded a virtual shutdown in Spain as the whole population migrates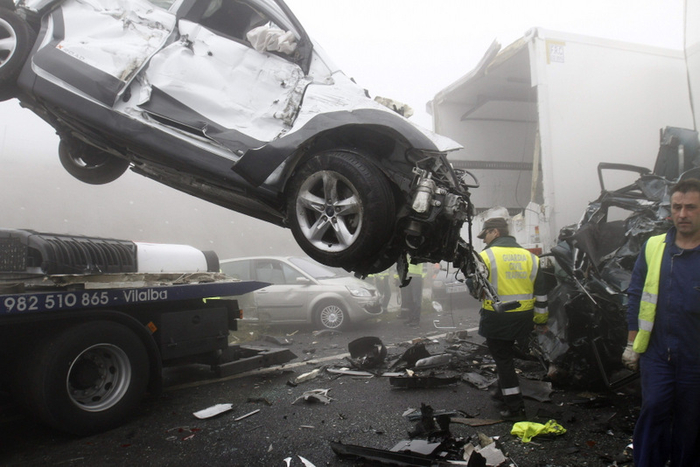 towards the coast or rural retreats, although these days this is less true than in the past. Nonetheless, this is the holiday month par excellence, and it begins with the latest statistics showing increased numbers of tourists both from abroad and within Spain. On the costas the amount of money spent by foreign visitors in the month of June alone came to an estimated 6.2 billion euros, and of course in August the expectation is that the total will be considerably higher.
Not everyone coming to Spain does so on board low-cost flights or by car, though, and this week the focus regarding illegal immigrants has shifted from those attempting to scale the border fences in Ceuta and Melilla to others attempting to follow more dangerous routes. Early in the week stowaways were discovered behind the dashboard of a motor vehicle and in a hidden compartment on a jet-ski, and many more were rescued while attempting long sea voyages on totally unsuitable beach dinghies and other unseaworthy craft. Border security may have been reinforced, but such is the desperation of these individuals to enter the EU that it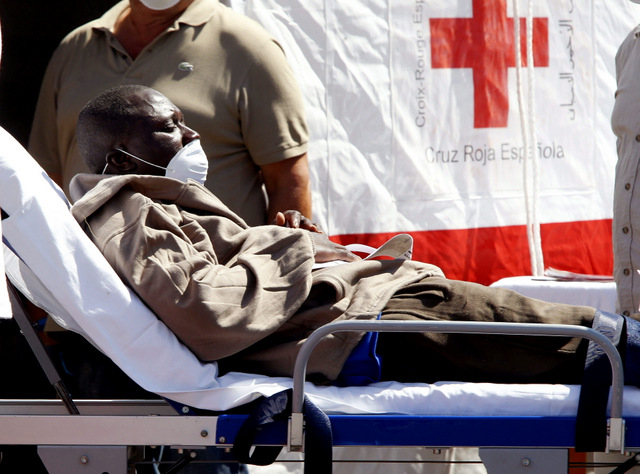 seems impossible to staunch the flow completely.
Others crossing the Spanish border who have been in the news this week are those who do so every day in order to work in Gibraltar before coming home to Spain in the evening. The long queues at the customs checkpoint have made their lives more complicated over the last twelve months, but developments this week suggest that a partial solution may be at hand: the Spanish government will issue special ID cards to workers allowing them a fast track through customs. Coincidentally, at the same time the European Commission has found that neither the bunkering activity off the coast of Gibraltar nor the dumping of concrete blocks in the sea is in direct contravention of EU regulations.
Another important story this week has come from Aena, who have now increased security checks on electronic goods being carried from Spain to the US in luggage: make sure batteries are fully charged or your laptop, e-book or games console may not be allowed on board.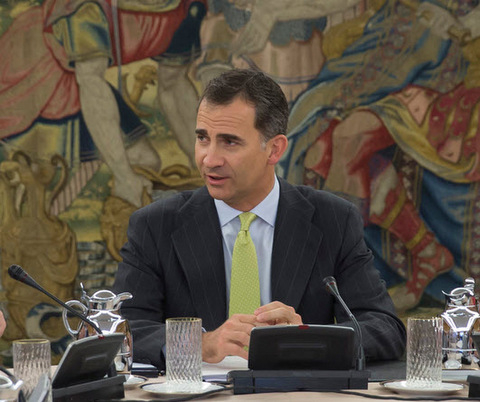 Still at sea, the Spanish courts have re-assessed their interpretation of a new law and decided that drug smugglers in international waters can be detained after all, and a further blow was dealt to smugglers as a major hashish transportation ring based in Melilla and Morocco was busted by the Guardia Civil.
Elsewhere in Spain last weekend was a tragic one on the country's roads, with eighteen people losing their lives in fourteen separate incidents – and the next couple of days are likely to be among the busiest in the year as millions of Spaniards either finish or start their summer breaks – and the new King, Felipe VI, has continued his shake-up of the royal family with more moves designed to make the monarchy a more acceptable and justifiable institution. His latest reform has been to rule that those members of the family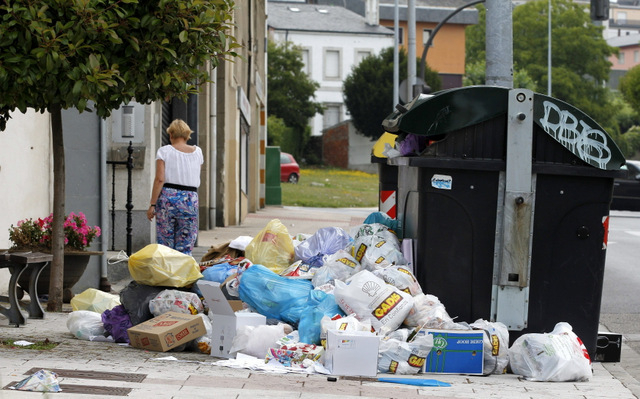 receiving a State salary will not be allowed to engage in any other business activity, a move which ought to reduce the possibility of future scandals like that of the Nóos case which has affected the reputation of Felipe's sister.
Finally, those of us who are preparing for a month of relaxation under the August sun should spare a thought for the residents of the city of Lugo, in the north-western region of Galicia. Rubbish collectors in the city have now been on strike for almost eight weeks and an estimated 200 tons of refuse has accumulated in the streets, and tensions are running so high that earlier this week nine container bins were set on fire in the course of a single night. If the situation continues as it is all concerned will be hoping there are no August heatwaves!
Lots more Spanish news on www.spanishnewstoday.com
Valencia Today www.valenciatoday.es
Click to read the weekly news and whats on round-up for the neighbouring Comunidad Valenciana

Currency round-up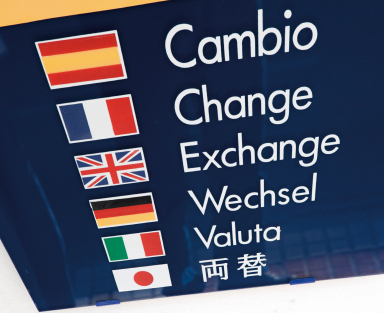 This week currency exchange rates have started to turn back down slightly, although rates are still at nearly a 23 month high, for those changing money from sterling to euros, making Spanish property even better value and giving those who transfer their pensions across to Spain more for their money. If you still use a bank to transfer money, ask for a quote to use a money transfer service, youll be amazed how much more you get for your pounds using this method!
Click for this weeks currency round up showing the exchange rate between Sterling and the Euro.
Would you like to receive this free bulletin?
If you enjoyed this free weekly round-up, then please forward it on to your friends. If you have received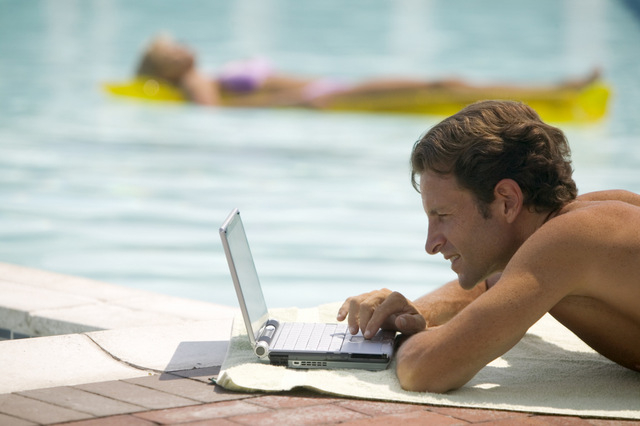 this from a friend and would like to have it sent directly, then click Register for weekly bulletin to sign up.
We GUARANTEE your details will not be passed on, sold, or used for any other purpose, and are maintained in an isolated off-site facility from which you can unsubscribe at any time.
We also welcome contributions from local charities or clubs, including post event reports, news items and forthcoming events. Use the contact us button in the top header to contact our editorial team.
Images: Copyrighted Murcia Today and Efe. Full or partial reproduction prohibited.
article_detail
Thank you for supporting Murcia Today
article_detail
.
.
Contact Murcia Today: Editorial 966 260 896 / Office 968 018 268