Crime down, waiting lists up, Corvera airport all over the place!
The news this week in Murcia
It's been an odd news week this week, as the topics which have been obsessing the Spanish media are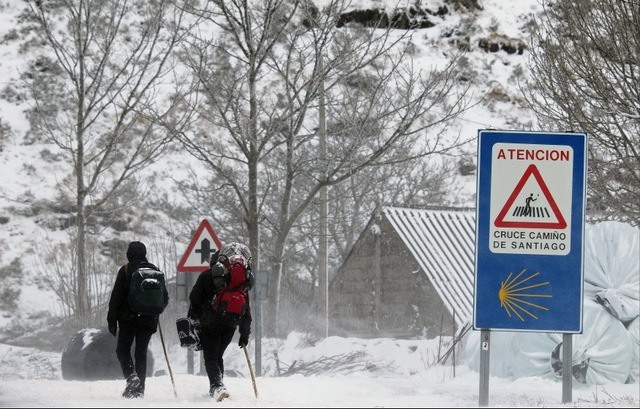 those which tend to least interest foreign readers, top of the list being politics and the impending municipal elections. Here in Murcia a major battle is underway to decide who will head the running list for the PP party, who currently hold the majority in this region, and the fur is flying as former regional president Ramón Luis Valcárcel maintains his support for the current regional minister for Education, Pedro Sánchez, who has this week been the focus of much heated debate as attempts are made to indict him in a court case relating to the auditorium built in Puerto Lumbreras during his time as Mayor. It appears that our new regional president Alberto Garre has already been chewed up and spat out and won´t be running again, in spite of having made a visible amount of change during his short tenancy, and this week the papers have been full of the political to-ing and fro-ing as Mayors align themselves and the topic is debated in minute detail.
The impending elections mean that there is also a certain amount of inauguration fever in the air, and councils are frantically applying topcoats of tarmac, inaugurating park benches and presenting projects they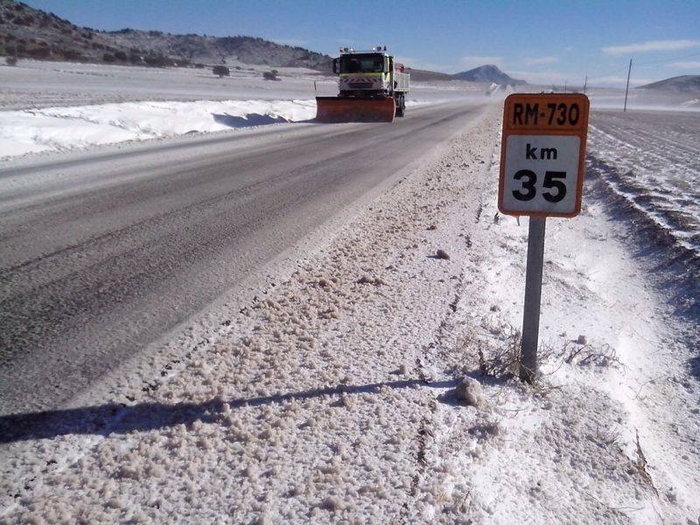 intend to undertake in 2016 providing they get your vote as the race to the urns hots up. Amongst this week's inaugurations was a new health centre in Cartagena, which meant the regional health minister had nowhere to hide from a mob of journalists who wanted to know why the region's hospitals are so overwhelmed by the current flu epidemic. The epidemic seems to be peaking right now, and emergency departments are totally swamped, although the minister refuses to open up empty wards in Cartagena's Rosell Hospital to ease the pressure. Operation statistics were also out this week, showing that the average waiting time for operations is now 122 days, too high above the legal limit for opposition politicians, although the minister says priority is being given to urgent cases and these are under the legal time limits imposed. She has also said this week that more is being invested into preventative screening and revealed details about the increased breast cancer and bowel cancer screening programme for this current year.
The weather hasn´t exactly helped with the hospital problems this week, as all of Spain suffered from a cold blast of winter weather. Even today more than 40 provinces are on weather alert and this morning snow fell again in the North-west of Murcia, Caravaca, Moratalla, Bullas and Mula catching the worst of the snowfalls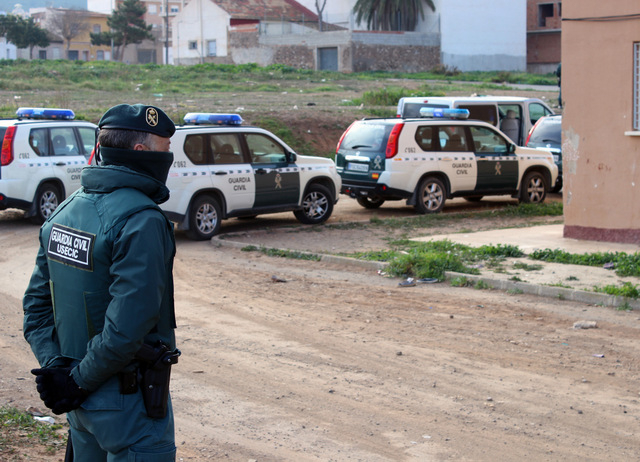 this week. Strong winds have kept emergency services busy clearing fallen trees although Murcia has escaped the worst, many areas in central and northern Spain suffering deep snowfalls, flooding and sub-zero temperatures. The cold has of course set the debate over Winter Fuel Allowances on fire again, with a few sizzling points of view igniting our facebook page as readers slug it out over insensitive and ill-informed comments made by a UK minister who has obviously never taken a bargain Winter ski-ing break in Spain or visited his ambassador in Madrid during the colder season. Madrid, the Spanish say, nine months of winter, three months of hell.
Crime has also been in the headlines, official stats showing burglaries are on the way down and rural crimes are being solved more efficiently, although residents of Galifa have been protesting noisily in front of Cartagena town hall about the levels of rural crime in their area, in spite of extra police being shipped in to replace their own vigilante patrols and private security guard following a wave of burglaries.
Another protest this week has come in the form of two new court cases opened by former Corvera airport concessionary Aeromur, who is determined to make life as difficult as possible for the regional government who are preparing conditions to re-adjudicate the concession to run the new regional airport. Having lost the concession themselves for failing to open the airport, it appears that they have no intention of going down quietly and now have 10 court cases in process. Google meanwhile, has also become as confused as the rest of us over what is actually going on and has simply re-named Corvera airport as Murcia-San Javier, and airport workers from San Javier plan to protest against the proposed closure of San Javier next week when the regional president answers questions in our regional parliament about exactly what is happening at the two airports.

What's on
Click for Whats on section:
In spite of the cold, most of the population of Murcia which is able to remove clothing and still look good is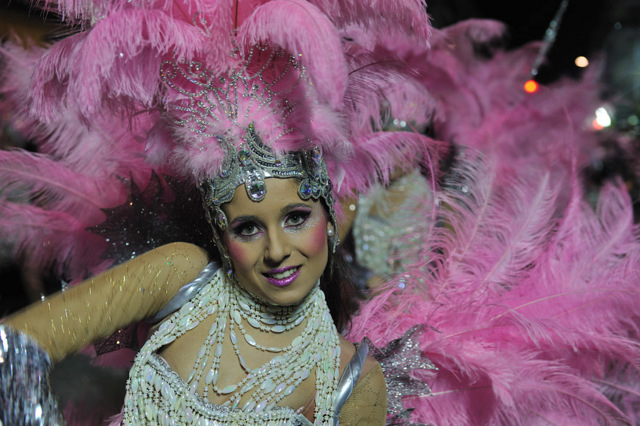 about to do so, as Carnival prepares to take to the streets. Most of the main parades are next weekend, the bulk of them on Valentine's day, the 14th February. Others spread across to the following weekend, although the biggest event of them all in Águilas lasts right through the carnival week. Carnival in Spain always takes place 40 days before Easter, these huge parties and fabulous costumes signaling the start of lent and abstinence, so the peñas really let their hair down and enjoy themselves. Don Carnal and Doña Cuaresma host the mischief and merrymaking, the Chirigotas perform their bawdy routines mocking the establishment, and tens of thousands of people paint their bodies, stick on a few sequins to cover their modesty( only just in some cases!) and parade.
Águilas has four big parades, Cartagena a large one on the 14th, Lorca has four, the biggest on the 14th, Santiago de la Ribera is on the 22nd, Totana has two, one on each weekend and in Cehegín, which is the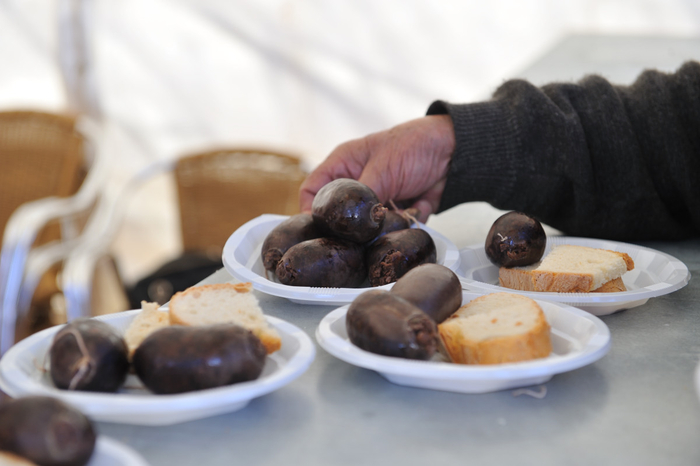 largest in the north-west, there are also parades across both weekends. Programmes are all in date order in the what's on section, along with lots of others. Alternatively, use the events diary function to select by date or even the towns section at the bottom of every page where you can drill right down to local town information.
This weekend Puerto Lumbreras hosts a collector's fair, Alhama de Murcia offers all manner of gastronomic treats generated through the process of a matanza, and there are artisan fairs in Santiago de la Ribera and Mula.
Next weekend there are lots of offers for Valentines, with some excellent value evening meals, and lots of concerts, guided tours and ecological activities, all in date order.

Spanish News round-up
Click for all Spanish News
Nationally, pre-election conferences, rallies and a well-oiled dose of propaganda has kept the papers busy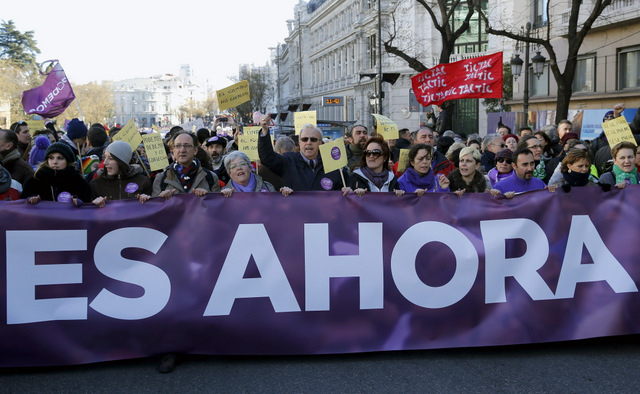 this week as pre-election campaigning dominates the news in much the same way as in the UK at the moment. A lot of attention is being paid to the rise of Podemos, and this week the monthly CIS opinion poll, which analyses the mood of the nation about a whole range of things, put the new kids on the block in second place for the first time, changing the face of the two party dominance which has characterized Spanish politics for the last few years. There are certainly interesting times ahead as the nation demands change.
After years of austerity there is finally a faint light glowing at the end of the tunnel. This week unemployment figures were optimistic, as although unemployment rose, as it always does at the end of the Christmas sales, the rise was encouragingly small. Inflation is once again in negative figures, but mortgage interest rates are at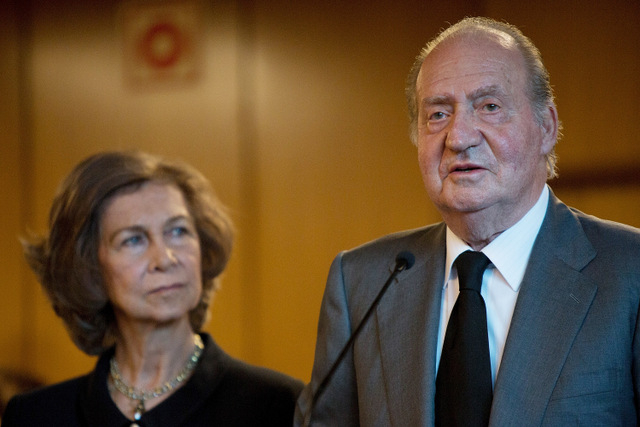 an all-time low, fewer companies are entering bankruptcy and the European Commission revised its economic forecast for Spain, foreseeing accelerated growth.
This week car sales reflected an increase in purchasing with positive results and there is a general feeling in the property sector that prices are no longer falling, Spain now offering good value for money. Certainly institutional investors are active, picking up investment properties with good yields feasible.
This week the Spanish Supreme Court took the next step in processing a paternity suit against former King Juan Carlos I, and the process to auction off two Ferraris given to the King as a gift was also formalized.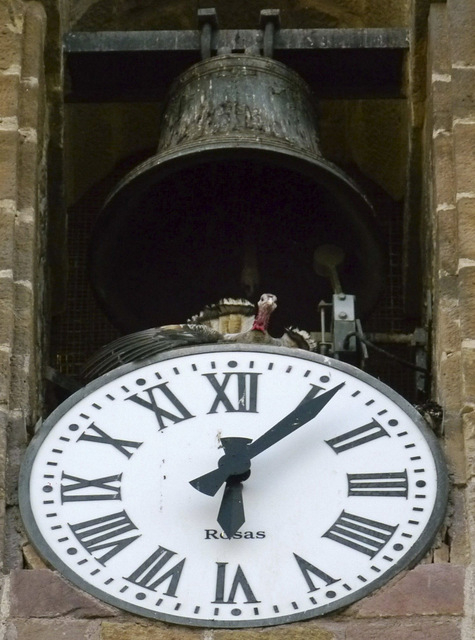 Meanwhile his son, King Felipe VI, appeared on Spanish currency for the first time this week.
The Spanish borders have once again been under attack as immigrants continue to swarm at the frontiers in Ceuta and Melilla, and this week it was revealed that the profile of asylum seekers is starting to change in Spain, with increased numbers of Syrians and Ukrainians seeking asylum.
The weather was also a huge topic this week as the cold snap brought some areas to a virtual standstill, with schools closed and residents trying to dig themselves out of the snow.
If you feel aggrieved about loss of your Winter fuel allowance, then don´t forget that most expats living here in Spain are still entitled to vote in the UK General Elections…….
And finally, the incomprehensible face of the Spanish legal system was highlighted this week in Andalucía where residents of a small town in Jaén have adopted the habit of throwing a turkey from the bell tower of the church every year in blatant disregard for Andalucían animal rights laws. Knowing full well that what they are doing is illegal, they simply have a whip-round to get the money together for their fine before animal rights groups have even denounced them to the courts for breaking the law. That's Spain!!!!!


Property news round-up week ending 6th February 2015
Click for Spanish Property News
Click for Murcia Property News and Hot properties
The Spanish property market is in something of a state of limbo at the moment: the price slump appears to be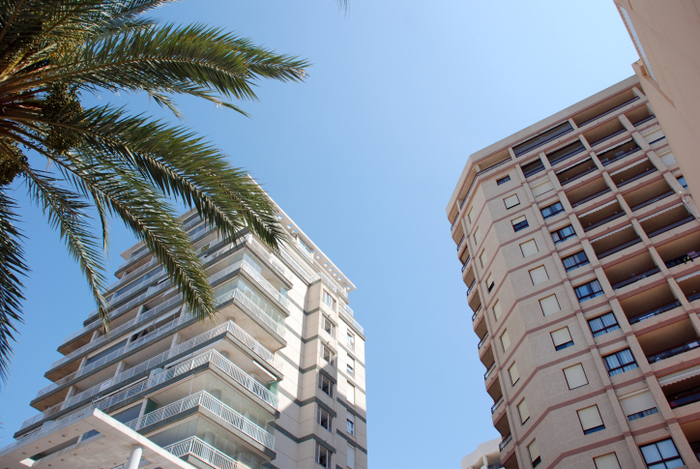 bottoming out but no real price upturn is expected, sales figures are steady but not exciting, and any increase in construction activity is minimal and localized. In short, no-one is quite sure what's likely to happen next as we enter the second month of 2015.
Certainly the strength of sterling against the euro is a boon for potential UK buyers, and property has suddenly become considerably cheaper and more attractive as the exchange rate settles down at the best rates for the last 7 years. The recent improvements to the exchange rate means that properties are now 10% cheaper for UK buyers simply due to the exchange rates, which, allied with interest rates at all-time record lows, makes it easier to buy property now than it has been for some time. The Euribor stood at just 0.27% at the end of January, and the expectation is that it will continue near that mark for the foreseeable future.
With low prices, increased employment and low interest rates, some would expect that there ought to be an increase in demand and corresponding upward pressure on prices, but a report issued this week by the Spanish Value Analysis Association warns that this is unlikely to happen in the domestic market. The report recognizes all of the favourable conditions but also points out other factors which are dampening any thoughts of optimism, such as the decrease in the average salary, high youth unemployment in Spain and the large proportion of temporary employment contracts being drawn up.
In addition, the AEV warns that new-build properties will not necessarily be the most sought-after this year because of these factors, and concludes that there are "no grounds for optimism" regarding prices and any increase in property values.
However, for many vendors an increase in interest is good news enough, and there is a marked difference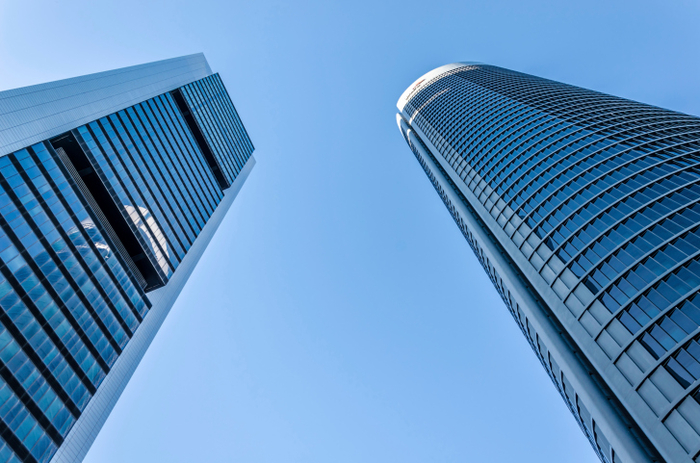 between the domestic market and the market for second homes, so although the domestic factors are likely to weigh more heavily on new developments, the improved exchange rate, impending changes to pension laws which will allow many pensioners access to cash lump sums and the low prices of second residences will all have a positive impact on the second homes market which is of more interest to international buyers.
Elsewhere, the figures regarding building licences requested in 2014 did show a slight increase of 5%, but the same statistics show that residential construction activity has fallen by a staggering 96% since 2006.
When construction does start again, builders and developers will have to put a lot of thought into deciding what types of property to create. The promoters' association of Murcia has this week been railing against a Ministry of Defence law which requires non-EU buyers in the Region to obtain a military visa before purchasing, claiming that this hampers sales to Russians and Chinese buyers. It's interesting to note that the first Chinese Estate Agency opened in Torrevieja recently to cater for this specialized demand, although there has been a notable falling-off of interest from the Russian markets in the last few months.
But for now, the investment market is positive and although the residential market is still weak, packages of non-residential real estate are attracting major players, drawn by the attractive prices and positive signs of recovery in the Spanish economic outlook.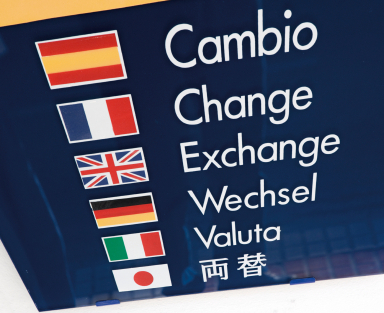 This week currency exchange rates remain at a 7 year high at 1.33. Click for this weeks currency round up showing the exchange rate between Sterling and the Euro.
This means that those who transfer their pensions across to Spain are getting more euros for every pound sterling at the moment than they have for seven years, and it also makes Spanish property even cheaper for those buying with Sterling, but rates change constantly, so keep an eye on currency rates if planning a transfer any time soon.
If you still use a bank to transfer money, ask our currency experts for a quote to use a money transfer service, youll be amazed how much more you get for your pounds using this method and its really easy to do!
Click here for a No-commitment quote to transfer money to Spain and see how much you can save!
Would you like to receive this free bulletin?
If you enjoyed this free weekly round-up, then please forward it on to your friends. If you have received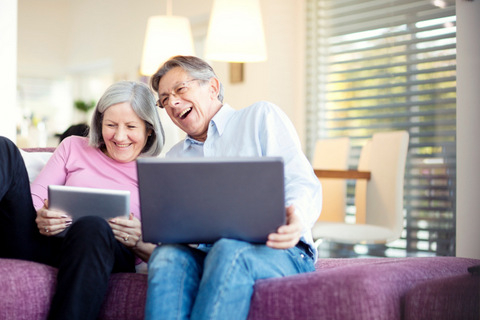 this from a friend and would like to have it sent directly, then click Register for weekly bulletin to sign up.
NONE OF THE TODAY PRODUCTS HARVEST, OR SELL EMAILS IN ANY WAY and we GUARANTEE your details will not be passed on, sold, or used for any other purpose, and are maintained in an off-site facility from which you can unsubscribe at any time.
We also welcome contributions from local charities or clubs, including post event reports, news items and forthcoming events. Use the contact us button in the top header to contact our editorial team.
Images: Copyrighted Murcia Today and Efe. Full or partial reproduction prohibited.

Murcia Classifieds

Why not give Murcia Classifieds a try?
It,s FREE up to €500 for non commercial ads.

article_detail
Thank you for supporting Murcia Today
Contact Murcia Today: Editorial 966 260 896 / Office 968 018 268