Murcia becomes Mu&cia, Corvera continues to obsess the Spanish media and Paramount 16€ million subsidy will come from Spanish taxpayers, not the EU
As it has done for the last four years, the topic of when will Corvera airport open continues to be a top story.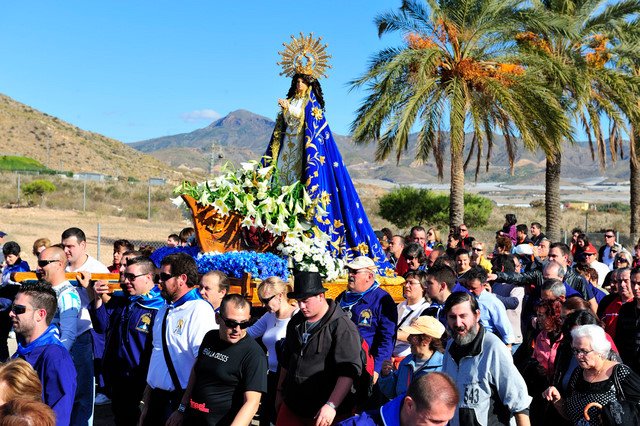 Despite a myriad of problems, doubts and uncertainties facing the project, regional government minister Manuel Campos again reiterated this week that Corvera airport will open next year on 2nd April, just before May's municipal elections. Air traffic figures have shown this week that San Javier has now lost 41% of the traffic it enjoyed during the property boom years, much of it seemingly going to Alicante airport which is set to hit record figures this year, so although Murcian property owners and their families are able to reach Murcia easily enough, it does often require a longer drive up to Alicante or to a different departure point in the UK. With interest repayments now costing Murcian taxpayers 22,000 euros a day, resolution of the outstanding issues becomes increasingly important and pressure is growing on the regional government to pull out all the stops and sort out the mess.

The Paramount theme park in Alhama de Murcia also made a return to the news, with it now emerging that the 16.2-million-euro subsidy which will be handed over if and when construction is completed will come out of the coffers of the national government, i.e. from Spanish taxpayers, rather than from European regional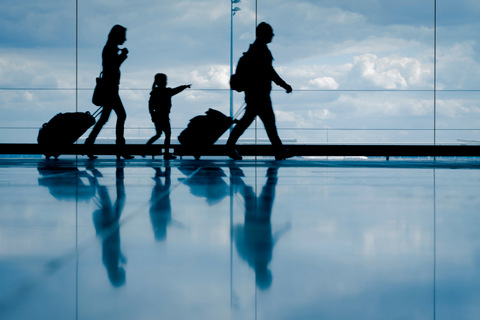 developments as had originally been suggested. Unfortunately, though, those awaiting an announcement that private investment in the complex has at last been found will have to keep waiting, and still construction has not begun. The national government now states an expected completion date of 2017.

Unfortunately the issue of cruelty to animals has also been in the news this week: one incident concerned a barbaric cockfight which was interrupted by police in Espinardo, on the northern outskirts of the regional capital, and the other a ground-breaking sentence handed to a man in Bullas who was convicted of maltreating 160 animals and fed them on a soggy chips waste diet. The offender has been banned from owning more animals in the future, the first such prohibition issued in Murcia and a decision which has been welcomed by animal rights activists in the Region.

For the regional health service, more problems regarding false identity: following the dismissal of an unqualified doctor who worked for over two years in the Los Arcos hospital in San Javier,( and promptly took an overdose when unmasked) this week the case of a fake patient came to light in the Arrixaca hospital just to the south of Murcia. A Bolivian woman was found to have used a compatriot's health card in order to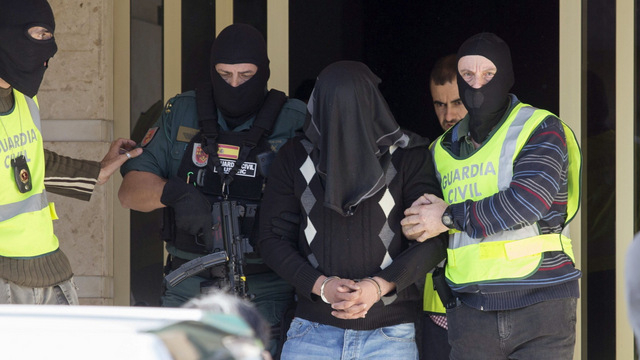 qualify for eye surgery in the hospital.

In the Mar Menor town of San Pedro del Pinatar the off-season tranquility was shattered on Wednesday morning when the Guardia Civil moved in and arrested a local kebab shop owner who, in his free time, was a Jihadist offering his services to the Islamic State in Syria. Most of the locals were, to say the least, stunned: the man who basted their kebabs with chilli sauce had never given the slightest indication of being anything other than a model citizen, although other reports suggest that he had changed considerably after beginning to keep "bad company".

And as the street lights heralding the festive season go up and the office prepares for an avalanche of Christmas events programmes once the calendar ticks over into December next week, the Belén building season also begins, although not in El Albujón after their nativity scene caught fire during the build-up due to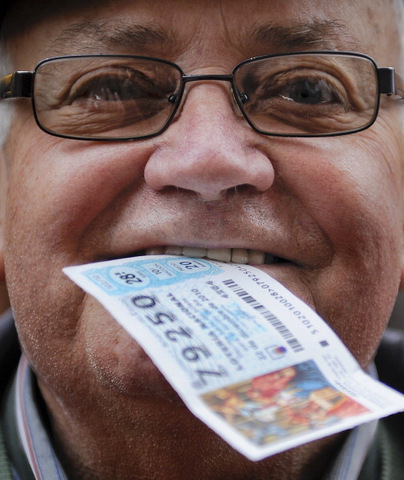 an electrical fault. Murcians are also in a lottery ticket buying frenzy: each Murcian will spend over 60 euros on the one big draw: El Gordo, the fat one, generating expenditure of over 90 million euros on this one prize draw. Have you bought your décimo yet?

Finally, in Murcia capital they have more important things to spend their money on: a new logo to attract tourists into the city. Costing a cool 20,000 euros ( enough to have sponsored the Where to go in the Region of Murcia section with its half a million English speaking readers for just under 7 years) the new logo has converted Murcia into Mu&cia, although whether this will resolve the dilemma of tourists who come on holiday to the Mar Menor and think they're already in Murcia so don´t understand that the billboards are advertising somewhere other than where they're already staying is unclear: technically they are "in Murcia", the Region of Murcia, but are for the main part totally unaware that there is actually a city called Murcia, in the municipality of Murcia and within the Autonomous Community of the Region of Murcia.
At least they'll be able to tell the difference now when they google Mu&cia……..

What's on Murcia Region
If you're looking for something to do this week, there's plenty to choose from.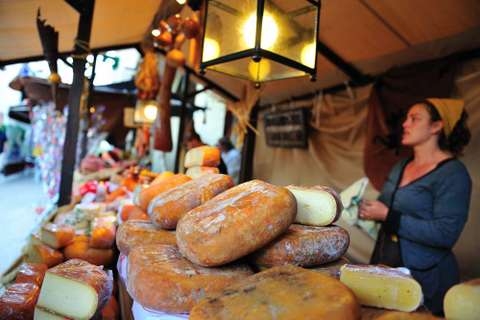 This weekend the first of the major Mediaeval markets which make the run-up to Christmas such a pleasure in the Murcia Region begin, as Lorca returns to the Middle Ages as part of its fiestas dedicated to San Clemente. The city is dressed and ready to enjoy a weekend of celebrations, the free entry folk festival on Saturday night, large Mediaeval market and hot smoking food stalls, torchlit procession up to the castle, and lots of artisan goodies on offer.

The season will continue next weekend as both Cartagena and Totana ( as part of its own local fiestas) host their own major Mediaeval markets. ( programmes still in translation pile but put them in the diary for next weekend)

This weekend Totana holds one of its regular atmospheric markets up in the sanctuary of Santa Eulalia in the Sierra Espuña, a small market, but what a setting, and it's well worth walking up the sculptural Vía Crucis afterwards to enjoy the fabulous views or heading into the Sierra Espuña regional park for a trip out.
Also on Sunday is the bi-monthly second hand bootfair in Cehegín, North-west Murcia, with lots of second hand and antique items on sale, then next weekend the town also has its own artisan fair in the charming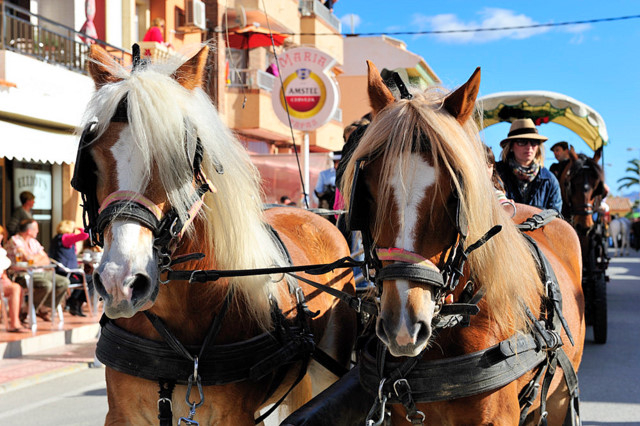 plaza right at the top of old quarter.

Mazarrón celebrates the big day of its Fiestas del Milagro this Sunday as the Virgen del Milagro is carried 7km back to Bolnuevo, and thousands of people head for the beach to enjoy the annual sardine festival and general festivities afterwards, always a big day for the expats in the area. It's a actually a really good experience to accompany her on the walk and there are free buses from Bolnuevo into Mazarrón for those who would like to walk with her this year.

Another area beginning its fiestas patronales is San Javier, in the Mar Menor, which offers a busy programme of activities right through to the 8th December, with lots of live music events, including the popular air academy band concert on the 3rd, and the market run by the municipal housewives.

This weekend the IFEPA showground at Torre Pacheco is hosting the annual Homes and Weddings show, and there are two charity Christmas fairs, one on Camposol for MABS and the other for HAH at San Javier in the Mar Menor.

Music lovers have plenty of choice: the Cartagena Jazz Festival concludes tonight with two smooth acts: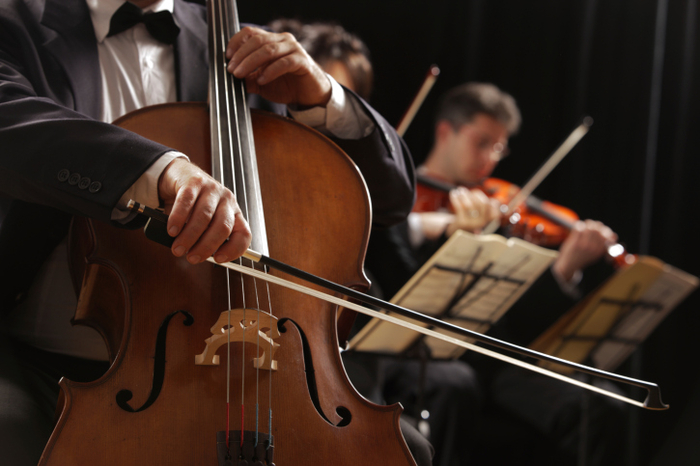 Melanie De Biasio and Silvia Pérez Cruz, Lorca has a free entry folk dancing festival, on Sunday evening the first in the Major orchestral concerts cycle begins at the Murcia Auditorium with Russian violin soloist Alena Baeva accompanied by the Region's own Symphony Orchestra performing Tchaikovsky's violin concerto and Scherazade by Rimsky-Korsakov ( tickets 12, 16 and 20 euros), there is a free classical concert in Águilas at lunchtime to promote the young musician of the year competition, and several free concerts to honour Saint Cecilia, one of them in Alhama de Murcia which also has a guided castle visit on offer on Sunday.

There are lots more events, free concerts, free bar music events and guided visits in the what's on section: just scroll down the page, then click onto the next page at the bottom: we currently have 170 events displayed, all in date order, and more sporting activities, walks and family days out in the sporting section, accessed via the header bar on every page.

Spanish property news
This week saw the publication of more statistics suggesting that stability is finally being reached in the Spanish property market, with both property registrars and the country's notaries in agreement that the future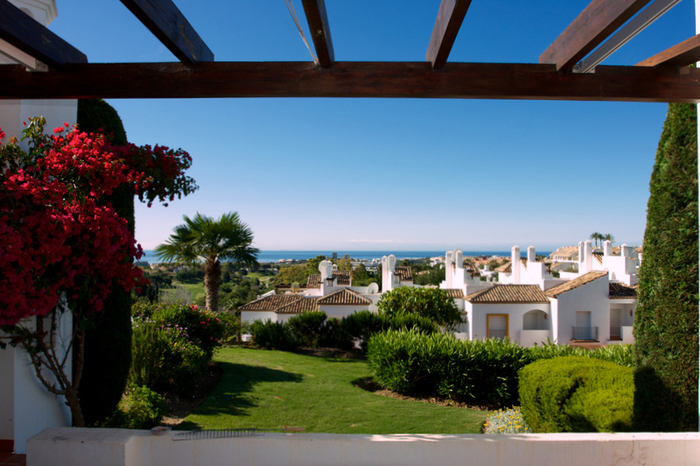 is at last looking slightly brighter.
More sales are being made – on average, between 25,000 and 35,000 per month, according to the notaries – and prices are falling by far less than they have done for the last seven years. In fact, the registrars even report an increase of 1.15%, although for the moment this remains an isolated statistic and most sources point to a slow decline.
However, as usual, there are words of caution to accompany the good news. The figures are far more encouraging regarding second-hand sales, where price adjustment has been greater, than for new-builds, where prices are still 20% higher. On the supply side of the market equation this means that few inroads are being made into the stock of unsold new-build properties.
On the demand side, the worry is that the number of purchases made by foreign buyers is still at record levels, ranging between 13% and 16% according to the source consulted. In other words, it is outside Spain that there are buyers able to take advantage of the low prices, while in Spain falling household income even among those in employment makes purchasing more difficult.
Although this is good for the tourist sector as more foreigners purchase the properties available, it does little to encourage the domestic recovery, or create more jobs for the economy in the future.
Important note for Spanish property owners who are not resident in Spain: Imputed Tax Returns must be filed for any Spanish Properties owned in Spain by 31st December. It is a common misconception that those owning property here do not have any tax liability, but this is not the case and these returns must be filed even if no income is earned on a property. The deadline is 31st December.

Spanish news round-up, week ending 21st November 2014
The Spanish news in the second half of this week has been dominated by two of the undisputed queens of the country's extensive gossip industry, which extends far beyond the magazine kiosks and dominates daytime television on various of the main channels.

On Thursday the Duchess of Alba, the holder of more noble titles than anyone in the world and a rightful heir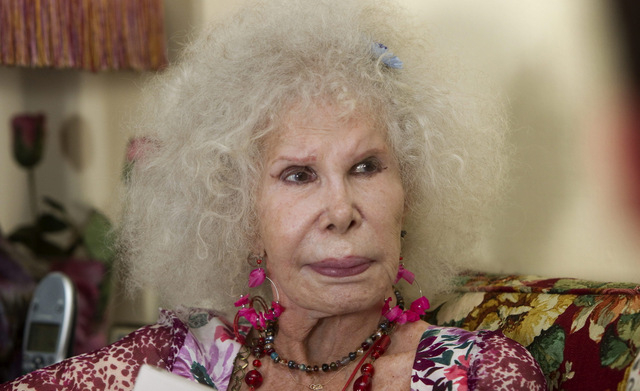 to the Scottish throne had the independence referendum on 18th September gone the other way, died in her Seville palace at the age of 88. The Duchess, who proclaimed herself to be the most modern woman in the world, married three times and leaves behind her a legacy estimated at 3,000 million euros.

Just 24 hours later Isabel Pantoja, Spain's favourite widow since the death of her bullfighting husband Paquirri in 1984, made the short journey to Alcalá de Guadaira prison in Seville to begin a two-year sentence for money-laundering. The singer became involved with questionable dealings during her relationship with former Marbella Mayor Julián Muñoz, and has now been handed an exemplary sentence in order to deter future wrongdoers from becoming embroiled in scandals similar to the Malaya case.

Elsewhere, much of the news has a familiar ring to it. For example, another possible ebola sufferer was admitted to hospital in Madrid, this time a doctor who accidentally pricked herself with a needle while working as a volunteer in Mali, but for the moment she has presented no symptoms and is under precautionary observation.

To the disappointment of many but the surprise of fewer, it now seems possible that Luis Bárcenas, the former PP party treasurer who accumulated a personal fortune of 48 million euros in foreign bank accounts, allegedly by diverting illegally donated party funds into his own pocket, could escape trial for his actions. The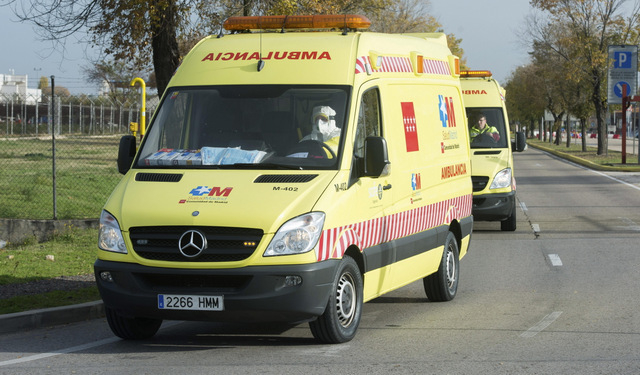 reason for this apparent miscarriage of justice is that Swiss authorities, having allowed banks to supply damning evidence to the investigating judge, have now decreed that the same evidence may not be used in court. Sr Bárcenas' trust in the Swiss banking system was obviously not misplaced. Journalists are licking their lips in anticipation of his release: after being shut up in jail for over a year without charges and with the local elections just a few months away, a man with a grudge about the treatment he has received at the hands of his former masters, who knows all the inner secrets of the major corruption scandals which are currently rocking the political system, could be a good source of explosive copy.

In the Canary Islands, meanwhile, tempers are still running high over the issue of offshore oil prospecting, but despite angry and dangerous clashes at sea last weekend between Greenpeace protesters and armed forces launches, the Repsol drilling began as planned. Should the engineers find what they are looking for, this story is likely to run for many years to come.

And finally, an ETA terrorist was in the news this week, with the revelation that Idoia López Riaño, who was jailed for 2,000 years for her part in 23 murders, is to be allowed out of prison to take driving lessons. Apparently, the woman nicknamed "The Tigress" has become a reformed character while behind bars, looking after golden retrievers and giving French and Basque language classes, and the driving lessons are to favour her reinsertion into society when she is eventually released.
Currency round-up
This week currency exchange rates closed slightly down at 1.25 , a lower level than the recent highs,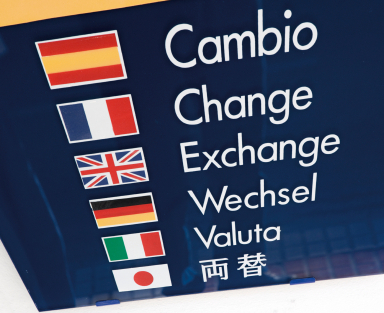 but still better than it has been for the last 2 years. Those who transfer their pensions across to Spain are still getting more euros for every pound sterling at the moment than they have for some considerable time, and it also makes Spanish property even cheaper for those buying with Sterling, but rates change constantly, so keep an eye on currency rates if planning a transfer any time soon.
If you still use a bank to transfer money, ask our currency experts for a quote to use a money transfer service, youll be amazed how much more you get for your pounds using this method and its really easy to do!
Click for this weeks currency round up showing the exchange rate between Sterling and the Euro.
Would you like to receive this free bulletin?
If you enjoyed this free weekly round-up, then please forward it on to your friends. If you have received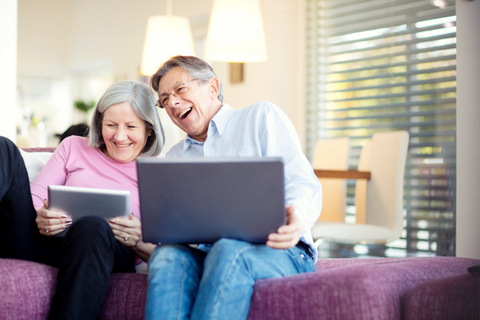 this from a friend and would like to have it sent directly, then click Register for weekly bulletin to sign up.
NONE OF THE TODAY PRODUCTS HARVEST, OR SELL EMAILS IN ANY WAY, SHAPE OR FORM and we GUARANTEE your details will not be passed on, sold, or used for any other purpose, and are maintained in an isolated off-site facility from which you can unsubscribe at any time.
We also welcome contributions from local charities or clubs, including post event reports, news items and forthcoming events. Use the contact us button in the top header to contact our editorial team.
Images: Copyrighted Murcia Today and Efe. Full or partial reproduction prohibited.

Murcia Classifieds

Why not give Murcia Classifieds a try?
It,s FREE up to €500 for non commercial ads.
article_detail
Thank you for supporting Murcia Today
Contact Murcia Today: Editorial 966 260 896 / Office 968 018 268