Unemployment falls, bankruptcies fall and as Murcia buries the sardine, thousands of tourists arrive for budget holidays
To say that news has been thin on the ground in the Region of Murcia this week would be an understatement: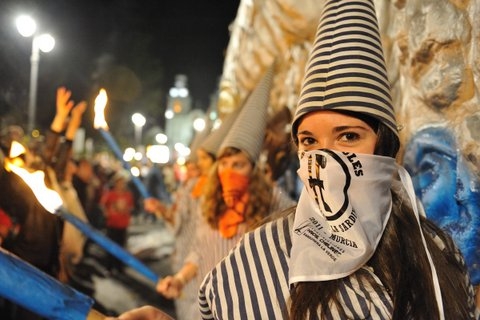 as the Easter Week celebrations are followed directly by the Semana de Primavera in the regional capital the machinery of government has practically ground to a halt, and the news has mainly featured oversized velvet sardines, people wearing regional costume eating tapas and drinking beer and pre-election politicians photographed smiling genially in pictures featuring oversized velvet sardines and people wearing regional costume.( second image taken in Jumilla from where the sardine departed this year)
However, it's a relief to have a breather following what has been the most successful Easter holiday period for many years. The fine weather brought visitors flocking to Murcia both from abroad and from elsewhere in Spain, and the Region's hotels were busier than last year in practically all areas with a reported occupancy rate of 88%. In Lorca the Town Hall estimates that there were 61% more foreign visitors than last year during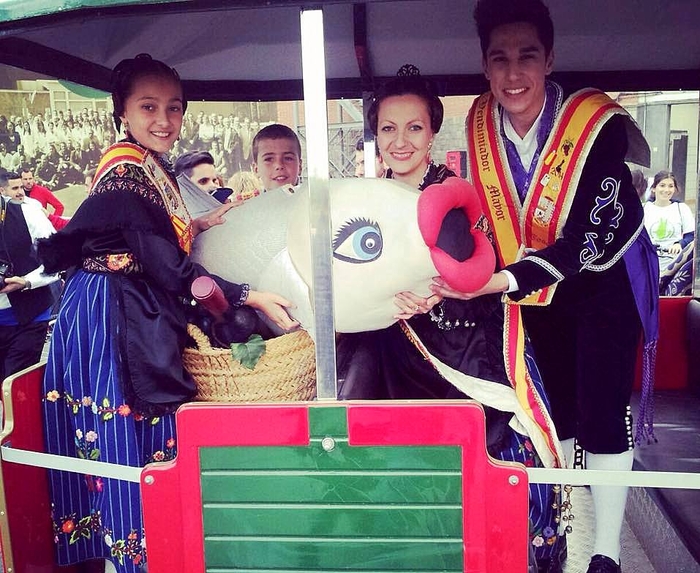 the renowned Semana Santa celebrations, and similar success was enjoyed in the regional capital, Mazarrón, Cartagena and the Mar Menor. Lorca also reported a sell-out at the Biblical processions ( see photogallery).
A further boost to tourism in the Region was provided this week when the first of 58 aeroplanes which will be bringing 8,000 Austrian tourists to the Costa Cálida between now and the end of May to plug the low season gap arrived on Wednesday, and they will be followed by an influx of Czech visitors as a result of agreements reached with package tour operators. Their arrival is being greeted with a great deal of PR noise, as unlike the largest group of foreign tourists, the Brits,(55% of all foreign visitors) who prefer to stay in apartments or holiday properties, all of these tourists are in hotels and will be ferried around to tourist sites around the region as part of a holiday package. It's a much needed low-season boost and all that can be hoped is that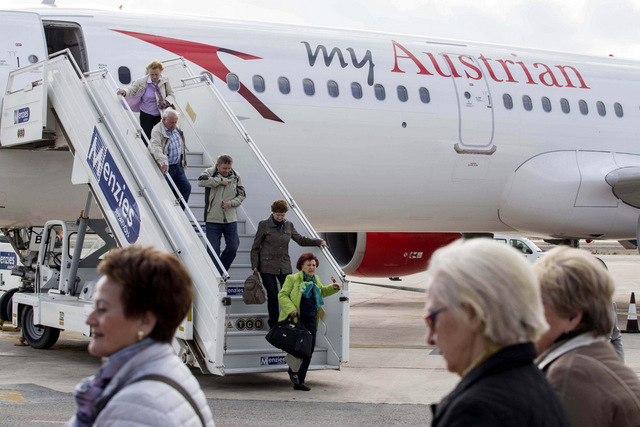 the programme is extended to fill the hotels and provide work in future years.
The tourist sector is already helping the Spanish economy to recover, a fact mirrored in positive employment figures which were published this week and showed unemployment in Murcia falling.
Other positive economic indicators were the decline in bankruptcies and a rise in industrial production.
Elsewhere the environmental authorities have given their permission for an extended marina to be built in Portmán as and when the bay is regenerated to repair the damage done by the mining industry there in the mid-20th century. If the current plans go ahead the new facility in the municipality of La Unión will become the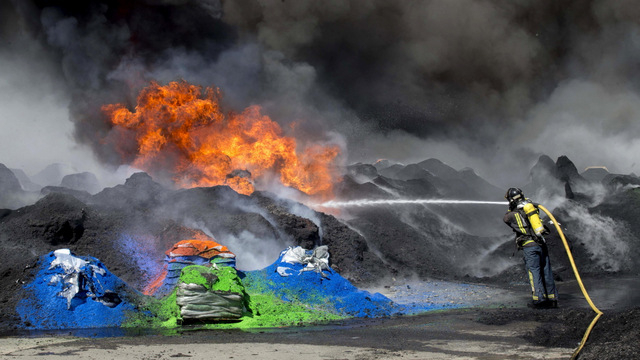 second largest in the whole of the Region of Murcia.
At the same time the regional minister for development has given his support to the idea of extending the FEVE railway line which runs between Cartagena and the Mar Menor, and if the line eventually connects all the way through to Cabo de Palos this will considerably improve communications in this part of the Costa Cálida.
Other items in the news include the awarding of the works contract for the construction of a new stormwater tank in Los Urrutias, a major fire in a tyre recycling plant and the endlessly complicated electoral situation in Mazarrón as it is announced that the current Mayor has been sidelined by his party and will now swell the ranks of the independents standing for office: if Mazarrón had a "pot pourri" coalition last time, it's heading for a real "stir fry" this time around with over a dozen parties now competing for votes.

Murcia What's on
On Saturday night the large-scale Fiestas de la Primavera conclude in Murcia with the Entierro de la Sardina parade, a night of Murcian madness in which thousands of sweets and toys are cannoned out into the crowd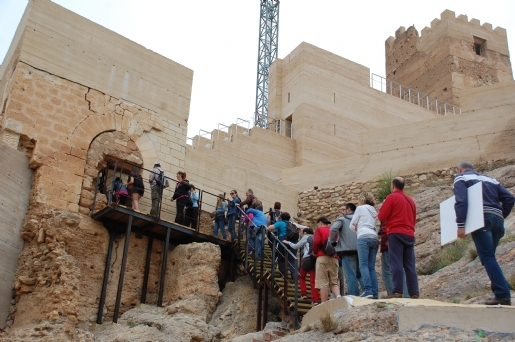 from vast fantastical floats guarded by torchbearing "sardineros" who push the crowds back with flaming fire. It's insane, but great fun to witness. The final acts of the Spring Fiestas conclude on Sunday with an open-air painting competition in Murcia City and the last portions of tapas served in the open-air tapas gardens of the city before it's all over for another year. Blanca is also concluding its fiestas with Mediaeval market, folk dancing, parade and fireworks.
Alhama de Murcia also hosts an open-air painting competition and photographic competition, filling the centre of the town with artists and photographers for the day, a pleasant way to spend a morning enjoying a coffee out, a wander around to watch them work and maybe a visit to the thermal baths museum as well.
Those who like a good walk might enjoy the 7km journey from the centre of Totana up into the Sierra Espuña to accompany the image of Santa Eulalia returning to her sanctuary after major restoration work to the beautiful little church in which she spends most of the year. It's a relaxed atmosphere, a pleasant walk and there are coaches to bring participants back down into town. Special permission has been given for BBQ's to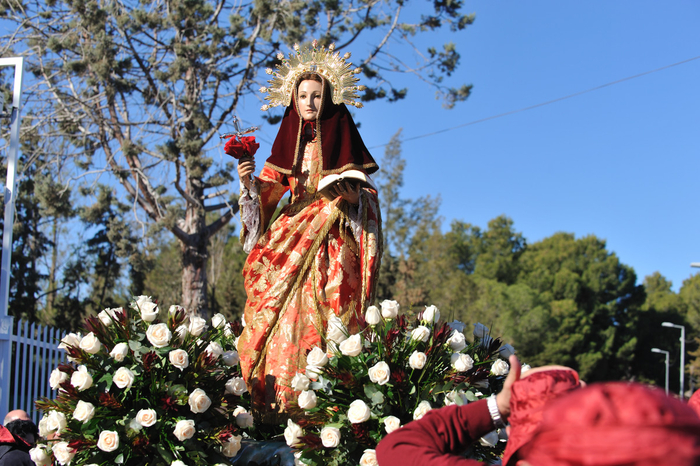 be lit in the picnic areas around the sanctuary on Sunday, so many will make this a full day out. El Mirador in the San Javier municipality, also has a Romería, although the distance is only 2km in their case.
If you prefer shopping, there are artisan markets in Calasparra, Santiago de la Ribera and Mula, and the second hand market in Lorca is in a different plaza this weekend, or if you enjoy band music then there's a free concert in Cehegín and a lunchtime concert in the Murcia Auditorium.
Scroll down past this weekend's events and there are already lots more lined up for next week. There are 157 events lined up in the What's on section for your enjoyment, and it's always demoralizing when an email arrives from a reader criticizing that we're not giving you enough warning about events: everything is in date order, so click through the pages or use the Events Diary function on the header bar of every page to search by date in advance. New events do come in every day and are added as quickly as humanly possible, although saying that, three emails have arrived this morning from tourist offices informing about events which are happening this weekend!
There are also a range of sporting and family activities in the Sporting and Leisure section including free guided walks, races, sailing, rafting, quadbiking, bowls, kitesurfing, family environmental activities and lots more.

Spanish national news round-up
The news story which dominated the headlines right up until the last moment on Friday related to the death of two Spanish cavers on a trek through the Atlas mountains in Morocco. One man died instantly and two were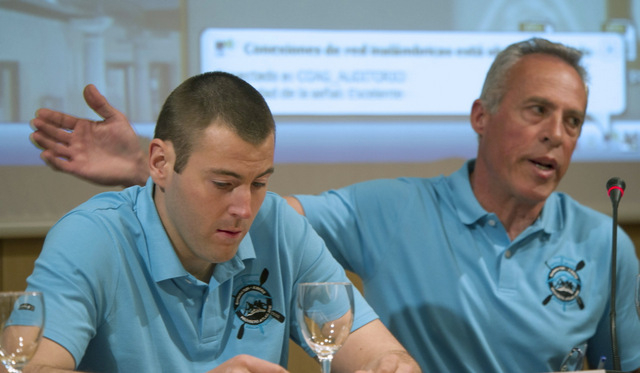 left injured in-situ for five days before finally being rescued. The situation is now at risk of becoming a major incident between Spain and Morocco as the surviving climber accuses both nations of murdering his colleague through the "bodged" rescue attempt. Late on Friday afternoon a second autopsy revealed that the second climber had not died of injuries sustained in his fall, but through being dropped into icy water during a failed rescue attempt. Whether the cause was hypothermia or drowning is not yet clear. The King of Spain is reported to have called his Moroccan counterpart to offer the services of Spanish rescuers when the accident was first reported but the offer was refused by the Moroccan Authorities, the delay and failed rescue attempt resulting in the death of the second caver.
Another story which has featured heavily this week relates to the arrest of 11 suspected Yihadists in Catalunya, bringing the total of arrests of this type so far this year to over 30. By Friday it had emerged that some of those arrested had planned to capture and decapitate a Spanish victim in a copycat killing along the lines of those undertaken by IS. Since the attacks in Paris security has been intensified in Spain although the Spanish population as a whole still don't view this type of terrorism as being an issue within Spain: In the latest monthly survey to find the three issues which cause most worry to the Spanish the threat of terrorism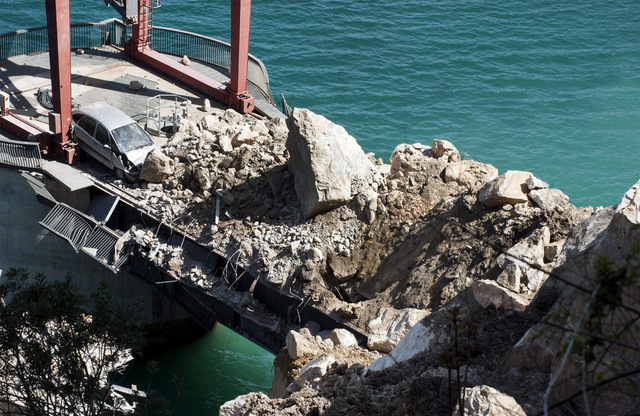 was almost last in the list, only 0.2% of those questioned mentioned it among the three most pressing problems.
The Union of Islamic Communities in Spain is more concerned about the lack of religious education for Moslem students in Spanish schools: 3.8% of the population of Spain is Moslem, yet there are only 47 teachers of Islamic religion in the whole of Spain, more than half of them in the enclaves of Ceuta and Melilla.
The monthly CIS survey is a good barometer of public opinion and as we head towards the elections, the two topics most concerning the Spanish were unemployment and corruption, and both have been in the news this week. On the unemployment front an encouragingly positive month of March saw the national jobless total fall below 4.5 million, the lowest March figure for four years, and the current government now looks set to ends its legislature with fewer people out of work than when it took power. However, while the economic indicator improves, the social consequences of the crisis don't necessarily follow suit: the number of unemployed people receiving no social security benefit continues to rise as their entitlements run out, and those affected will not be consoled by the fact that the economy appears to be improving.
Other good economic signs this week included a rise in the Industrial Production Index and a 30% decrease in the number of companies filing for bankruptcy during the first quarter of this year.
As for corruption, it seems impossible to keep the issue out of the news. This week defence documentation was submitted for the Caso Nóos, Princess Cristina filing a formal plea of not guilty in relation to the charges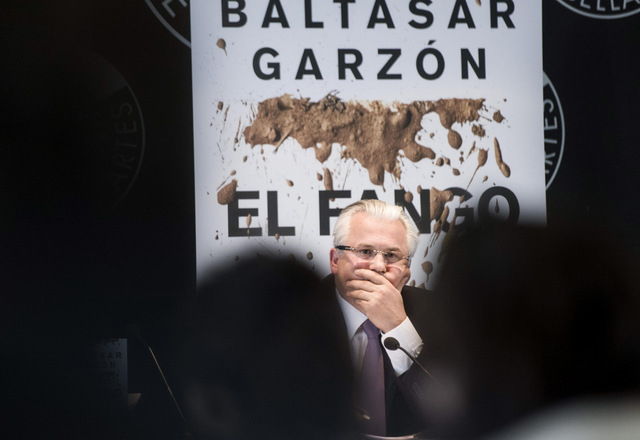 of tax fraud she faces, maintaining her stance that she simply signed documentation presented by her husband and played no active role in the company she half-owned. On Friday the official state bulletin formerly published the replacement for chief examining magistrate Pablo Ruz who has spent years wading through the evidence of the Gürtel and Bárcenas cases, on the same day as his predecessor, "Super-Judge" Baltasar Garzón, publicly voiced his own opinion that Judge Ruz may be a victim of the same "persecution" which he says ended in him being hounded out of office when he was handling this complicated investigation. Launching his book entitled "El Fango" (The Muck) which he describes as an "encyclopedia of corruption in Spain over the last 40 years" the judge was characteristically forthright in his dialogue, accusing the ruling government of refusing to collaborate in his investigation while he was Spain's leading examining magistrate, claiming that ever greater obstacles were placed in his way.
Elsewhere a spectacular piece of good luck resulted in a potentially calamitous rock fall near one of Europe's largest hydro-electricity plants in Valencia causing no injuries but isolating a small village, an interesting analysis of Spanish wine production shows that although Spain exported more wine last year than neighbouring France and Italy, it actually made less money. The average price per litre achieved by Spanish wine was just 1.10€ per litre, as opposed to the 5.37€ achieved by the French, so Spanish producers worker harder than anyone else to earn less. Good news for those of us who can wander down and buy excellent wine directly from Bodegas at laughable prices, but not so good for long-term employment in the sector.
Finally the controversial subject of fracking has once again been in the news, the Minister for Industry blaming high Spanish electricity prices partly on "ideological reluctance" to adopt "the great energy revolution of our time." He would like to see power to block fracking prospection removed from regional governments to permit central government to implement, "a common national energy policy" which would include exploratory fracking for hydrocarbons, due to the dependence of Spain on external energy sources. Currently exploration is being undertaken at regional level, although is meeting with stiff resistance in some quarters.

Property news week ending 10th April
The main property news this week, as is so often the case, concerns statistics, with the latest batch issued by the central statistics unit of Spain appearing to indicate that the recovery in the market is continuing steadily.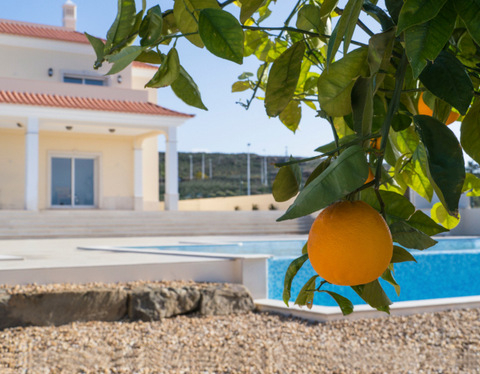 During the month of February this year the number of sales registered was over 29,000, an improvement of 15.5% on the same month last year, and this rising trend was almost universal throughout the country's 17 regions. Especially encouraging were the figures for Madrid and Barcelona, the two largest markets in Spain, and the only main potential cause for concern may be the fact that new-build properties accounted for only just over a quarter of the total, meaning the housing stock left behind seven years ago is not reducing as rapidly as its bank owners would like it to. This is highlighted in areas such as Alicante where 77% of February property sales were second hand properties and Murcia where the percentage was 75%.
The February figures provide just a snapshot of the market at one moment, but another report published this week by the BBVA bank provides slightly deeper insights into the state of the real estate sector in Spain and finds reasons for optimism. Not only has the volume of activity grown, according to the BVVA analysts, but the conditions are conducive to further growth during the rest of 2015, with price increases a real possibility, especially in tourist areas.
Among the factors underlying this rosy outlook are the improvements in Spain's general economic indicators, particularly regarding the residential construction industry, the lowering of the unemployment rate, increased levels of consumer confidence, the all-time low Euribor rate and the willingness of the banks to grant mortgages to those purchasing residential property. The combination of all of these elements leads the analysts to conclude that demand is growing and the timid recovery ought to be consolidated in the coming months.
In the Costa Blanca, meanwhile, promoters are convinced that greater numbers of Russian and Chinese purchasers can be attracted if more flexibility is adopted in the issuing of temporary visas to individuals who have laid down deposits on property purchases: they may well have their wishes granted if Cabinet approves their proposals on Friday.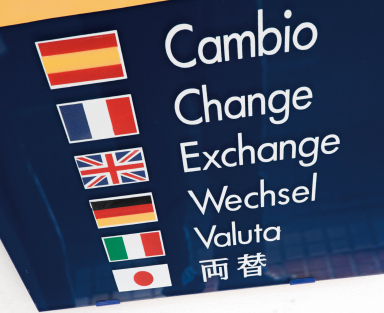 This week currency exchange rates dropped fractionally, but are still at levels last seen 7 years ago, closing on Friday afternoon at 1.38.

Click for this weeks currency round up showing the exchange rate between Sterling and the Euro.
This means that those who transfer their pensions across to Spain are getting more euros for every pound sterling at the moment than they have for seven years, and it also makes Spanish property even cheaper for those buying with Sterling, but rates change constantly, so keep an eye on currency rates if planning a transfer any time soon.
If you still use a bank to transfer money, ask our currency experts for a quote to use a money transfer service, youll be amazed how much more you get for your pounds using this method and its really easy to do!
Click here for a No-commitment quote to transfer money to Spain and see how much you can save!
Would you like to receive this free bulletin?
If you enjoyed this free weekly round-up, then please forward it on to your friends. If you have received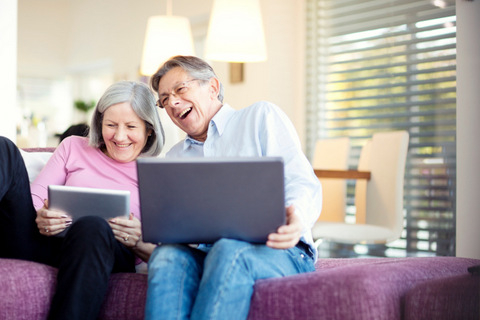 this from a friend and would like to have it sent directly, then click Register for weekly bulletin to sign up.
NONE OF THE TODAY PRODUCTS HARVEST, OR SELL EMAILS IN ANY WAY and we GUARANTEE your details will not be passed on, sold, or used for any other purpose, and are maintained in an off-site facility from which you can unsubscribe at any time.
We also welcome contributions from local charities or clubs, including post event reports, news items and forthcoming events. Use the contact us button in the top header to contact our editorial team.
Images: Copyrighted Murcia Today and Efe. Full or partial reproduction prohibited.
Murcia Classifieds

Why not give Murcia Classifieds a try?
It,s FREE up to €500 for non commercial ads.
article_detail
Thank you for supporting Murcia Today
article_detail
.
Contact Murcia Today: Editorial 966 260 896 / Office 968 018 268