Date Published: 01/11/2013
ARCHIVED

- Murcia Today Weekly Bulletin W/E 10th November 2013
This week the Paramount Park, Corvera airport, record tourism, electronic cigarettes and hanging greyhounds
Lead story : Paramount Park Alhama de Murcia awards construction contracts, Premursa says construction work will begin in January
What´s on Murcia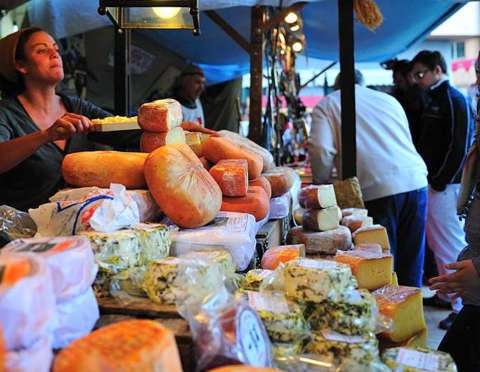 This is a Bank Holiday weekend focused around the fiesta days of All Saints and all Souls. Although Halloween is becoming a large scale event here, the core of the weekend is honouring the deceased and you'll find flower stalls and those selling the traditional sweets and cakes eaten alongside this fiesta in many town centres. San Javier has a small market in the Plaza de España, Cartagena a flower market, and in Murcia the traditional saints bones, buñuelos and other sweet treats are on sale in the old city centre.
There are several commercial events in conjunction with this: Terra Natura Murcia has a Halloween special, Águilas castle has spooky night time visits, and Lorca has the night of the witches inside the castle and Palacio Guevara.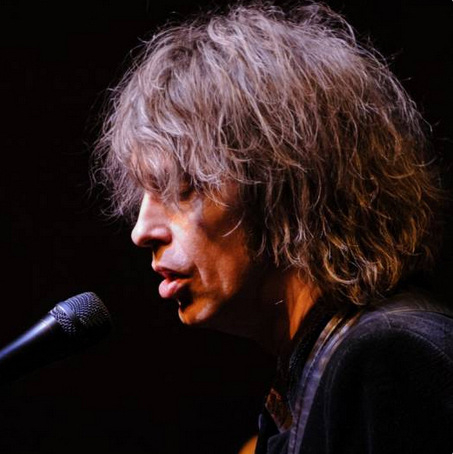 For those who enjoy shopping, Alhama de Murcia has an Outlet Shopping Fair and Bullas has its atmospheric monthly artisan market, El Zacatín, focusing this month on the art of making soft cheeses using esparto grass moulds.
This weekend META are also hosting a Halloween show at their Alhama riding stables, there's a free guided visit of the old Los Alcázares hydroplane base, the Cartagena Jazz festival begins, and there are plenty of concerts and musical events lining up in Murcia for the coming month . To search only the most local events to you, use the map box at the bottom of the page which divides the region into local areas. Simply click on the town name and go to the local town section. Each town has a series of headings on the right hand side, so select what's on and only the most local events to you will show. The back buttons will always take you back to your previous page an if you get lost, just click Home at any time to go back to the front page. Here's the what's on search just for Murcia City.
Active Murcia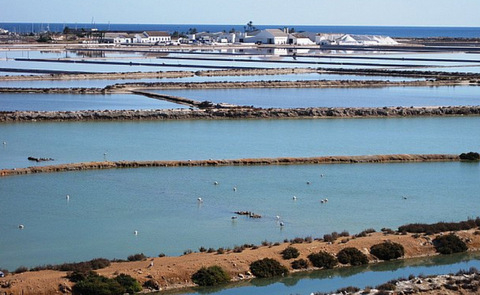 This weekend walks are a bit thin on the ground as this is traditionally a weekend for families, but one activity readers may enjoy is the route in the Salinas natural park in San Pedro del Pinatar which is designed to be followed at your own pace and time schedule up to the end of December. The route is 12km long, and includes photographic tasks, providing education and entertainment for those who follow it. Route maps can be picked up at the visitor centre of Las Salinas.
 
Murcia News
The story which will undoubtedly stir the most pulses is the news that Premursa have awarded contracts for construction on the Paramount Park site in Alhama de Murcia to begin. Work is scheduled to begin in the new year, but is the financing in place to complete the project?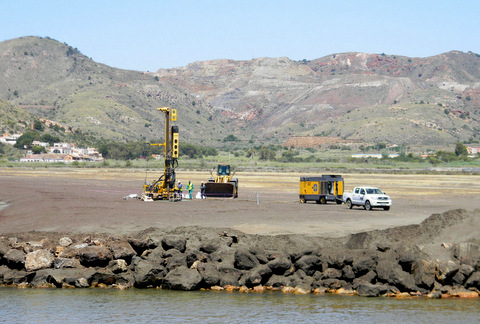 Optimism alone may be enough to stimulate some interest in property in Murcia, so if you're looking, see our property section for some hot deals and local agents.
The Corvera airport saga rumbles on and this week the politicians at the centre of the whole situation have been unable to agree amongst themselves as to whether they are negotiating with former concessionary Aeromur or not.
Meanwhile the autumn flights schedule has begun at San Javier airport and this year the rota is slightly plumper than last year, with a few more flights and routes for the winter. Tourism is high on the agenda next week as Murcia heads to London for the big travel show of the year, the UK  continuing to be the biggest foreign marketplace for Murcia tourism, and the Brits spending more in Murcia than any other nationality.
And Portmán Bay has been back in the news again this week. Oh no, not again. Oh yes, just when you thought it was all over and the bay was finally on its way to becoming a better place without millions of tons of sterile waste clogging its heart, the bureaucrats have thrown a paperclip in the works. The Mayor is optimistic it will all come right in the end, but for now it's here we go again for Portmán bay.

Spanish National news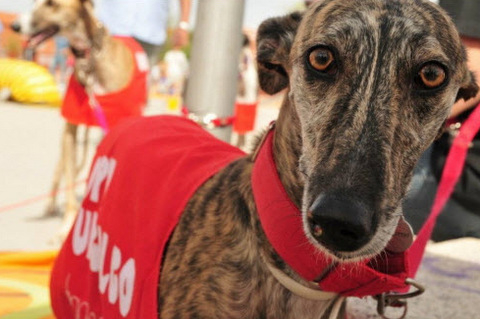 Some important stories have made this an interesting week.
One subject which many expats are passionate about  is animals, and this week an important first court ruling may help to stop the hanging of greyhounds in Spain. Cataluña has also taken the important step by banning circus animals from taking part in performances within Cataluña, becoming the first regional government in Spain to do so.
Another interesting story this week relates to smoking. This week the national government have authorised tobacco stands to sell electronic cigarettes, paving the way for widespread social change. The effects of this could be far reaching as it will make it very difficult for hosteliers to enforce no smoking bans inside their premises and could also affect the huge contraband problem Spain is experiencing as more people switch to "healthier smoking".
Tragedy hit the north of Spain this week with the worst mining accident in 18 years as 6 miners died through methane asphyxiation,  and there have been several brutal domestic incidents, one which has even reached the UK press involving a butcher who killed his 7 months pregnant girlfriend, chopped her up in his shop and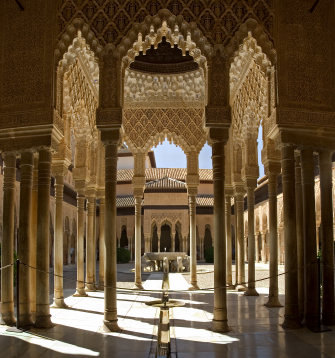 fed parts of the body to hunting dogs and in Valencia a man killed his wife and son before leaping from a balcony, neighbours saying financial pressures had pushed him to the edge. And another man died through Carbon dioxide poisoning whilst making wine this week, an unwelcome side effect of grape fermentation.
Protests continue against the mass release of ETA terrorists following a European Court of Human Justice ruling, and the courts admit that they must accept the decision applied to one convicted terrorist and start releasing the dozens who remain behind bars.
However, tourism remains buoyant with record expenditure figures, the Brits storming ahead as the biggest spenders, Spain officially came out of recession this week, and the Banco Santander is resuming construction on incomplete developments within its portfolio as it believes that demand exists within urban areas and the time is right to complete these projects it has inherited from bankrupt developers and bring them to the market.
And we've had the lady who wanted to go to Granada but ended up in Grenada and a new British Ambassador has arrived in Madrid.
Spanish News Today has its own separate newsletter focusing on Spansih national news, so if this is of interest to you, there is a separate signup form on www.spanishnewstoday.com
 
Valencia Today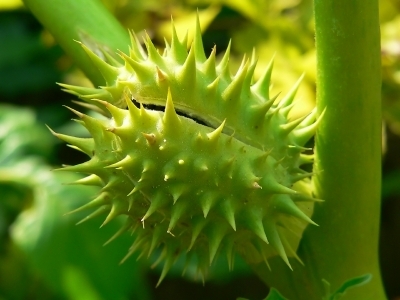 This week in Valencia work continues to progress well on the new IKEA store in Valencia, as local employment offices prepare for the onslaught when recruitment begins for the new store around Christmas,  and the Valencian businessman who started the Mercadona chain has been confirmed as being the second richest man in Spain.
Orihuela council have been in the news this week when a court found them liable for the death of two people who drowned  when there was no lifeguard cover on the beach. This has sparked off a bit of a row between the two main political parties as one blames the other for failing to provide the necessary paperwork to prevent the council losing the case.
Castellón has become the first place in Spain to be the home of a Datura plantation, a plant which many of us grow without realising just how dangerous it actually is, a plant which is becoming a "crisis crunching alternative" for those looking for a cheap drugs hit.
There are plenty of events looming in the Valencia region, amongst them the Mediaeval market and tapas route in Elche this weekend.
Valencia Today will have its own newsletter from now on, so if you live across the border and would like to receive specific Valencia information and what's on, go to the site www.valenciatoday.es for dedicated local news and information.
Spanish news today and Valencia today can both be accessed via the header of Murcia Today, so if you like what we do, please pass it on to your friends.
Murcia Classifieds

 Why not give Murcia Classifieds a try?
It,s FREE up to €500 for non commercial ads.

    Click on an item or Read More to view full dtails
 
Contact Murcia Today: Editorial 966 260 896 / Office 968 018 268