Sterling-Euro rate hits 1.37, new driving licence regulations explained and could Pauls Tractor Beer be heading for a bar near you?
It's been a turbulent week in Murcian politics as uncertainty continues over who will presented as candidates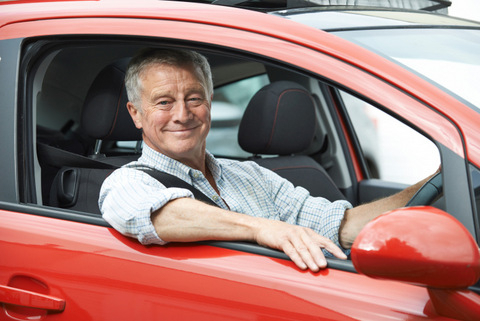 for the regional presidency and cities of Murcia and Cartagena. This week the Mayoress of Cartagena was officially called to testify on 5th March in the Novo Carthago investigation ( relating to the proposed construction of 10,000 houses alongside the Mar Menor, some of it on protected land ) which now threatens to drag in former regional President Ramón Luis Valcárcel, who holds a post in the European Parliament.
It all blew up on Thursday when the regional minister for Agriculture resigned in an uncharacteristically abrupt fashion, as although he himself is indicted in this case and would not have remained in a ministerial post after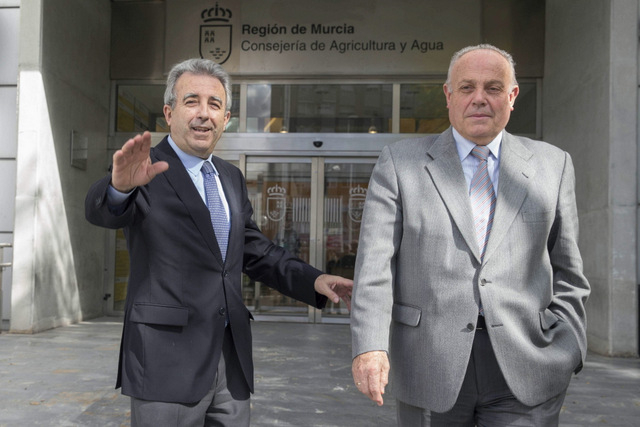 the elections, he had been expected to continue until May. So why did he go?
In the simplest terms possible, the case is being investigated by the Supreme Court as some of those now indicted have immunity from regional judicial investigation but the resignation of the regional minister means that the investigating judge of the Supreme Court will be effectively "de-activated" and the investigation return to the Murcian regional courts. However, regional President Garre has currently not signed the official papers accepting the resignation of the minister which means the case still stays with the Supreme Court until he does so. This is of crucial importance because the investigating judge has issued an order requesting the public prosecutor to review the evidence and issue recommendations within 5 days which could result in the indictment of former regional president Valcárcel, who is still the president of the PP party in the Murcia Region, for suspected prevarication and bribery, based on "multiple unidirectional and unambiguous evidence pointing to Valcárcel". If this comes through within the next couple of days before Garre formally accepts the resignation of the minister, then the former regional president could well be indicted, however, if Garre signs the resignation paperwork over the weekend, then Sr Valcárcel will not be indicted immediately with all the negative publicity this would incur 3 months before the elections.

It's a real mess, and is causing an absolute furore in the regional Spanish media. Full report on Monday.
There's also a spot of political convulsion taking place in Mazarrón.
This week regional councils have been issuing a raft of positive news as pre-election inauguration-it is hits carparks, sports grounds and public areas across the region: Águilas has presented plans for a big refurb of its main tourism plaza, Alhama de Murcia has re-surfaced football pitches, the Corvera dust bowl is now an artificial grass football pitch, Los Alcázares has a new skatepark, Mazarrón has designated three beaches to be "dog friendly", the first council to do so in the region, and a new plan has been presented to build an artificial reef and diving park off the Murcia coastline to compensate for the restrictions being placed on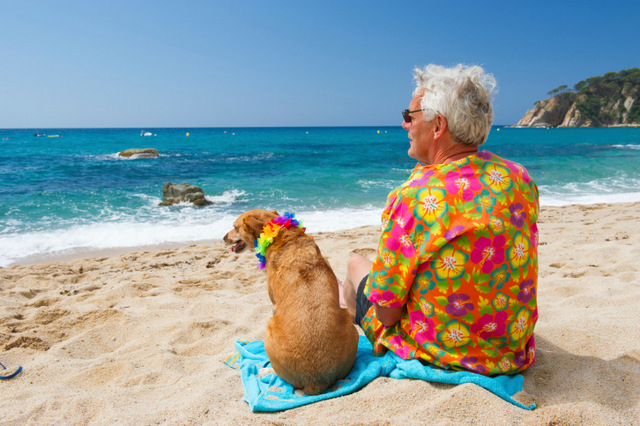 numbers of divers in the Islas Hormigas Marine Reserve, giving Murcia a useful tool to attract more divers.
Police have also been busy: burglars responsible for a spate of thefts on the Camposol urbanisation in Mazarrón have been detained, 21 have been arrested for stealing electric and over 100 fined for drink driving during Carnival week.
The office has also undertaken a spot of investigation after readers queried the new rules concerning the driving licences of foreign nationals living in Spain: reports published in one of the free papers which sparked off the queries were inaccurate. Click to find out about the new driving licence rules which came into effect this year.
This week the Guardia Civil have also introduced a new online denuncia system for those wanting to report certain types of crime and legislation has also been passed to stop petrol companies building un-manned serve yourself petrol stations in the region.
Although the flu epidemic is easing off, Cartagena residents have been on the streets protesting about the health service and various issues relating to the Santa Lucia and Rosell hospitals situation, while Cartagena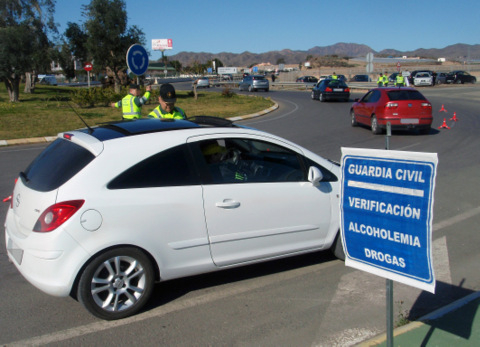 council has lost 3000 foreign residents.
Good tourism figures for Murcia this week demonstrated that Murcia is continuing to increase its tourism activity and the saga over Corvera and San Javier airports rumbled on. This week the former concessionary is reported to be acting in a less than conciliatory fashion and refuses to hand over the inventory of Corvera, delaying the process of putting out a new tender for the airport. Aena is in discussions with the workers currently employed at San Javier and their unions following the public protests last week and regional minister Francisco Bernabé has confirmed that he will not be starting the bidding process until all of the details have been completely finalised to ensure no further delays( including the inventory: his department have issued a "forcefully worded" letter to Aeromur). He started that his intention was to overlap operations for a short period to ensure there was no loss of traffic as the transfer between the two airports takes place.

Murcia What's on
We've now entered Lent and there is a period of relative calm before Easter.
The weather is perfect for being outdoors and now is the best time of year to head into the countryside for a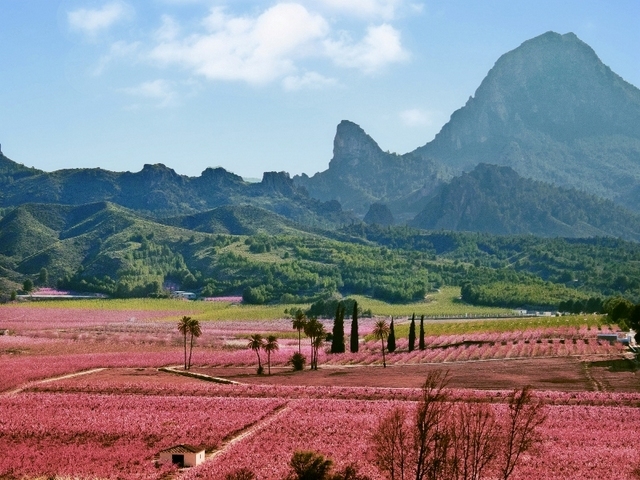 walk, one of the most popular destinations for the next month being Cieza. This municipality is famous for growing peaches and for the next month its 5000 hectares of stone fruit trees burst into blossom, creating stunning views. A full programme of walks, guided visits to the Cueva Serreta and Medina Sîyasa are also on offer, along with a tapas route and fixed price menus in some local restaurants. Well worth a visit.
The north-west goes tapas mad at the weekends, with Cehegín and Mula also offering tapas routes, and Bullas continues with its programme of wine-related visits and meals out. We also have the next month of English language guided visits published, some of which also include gastronomic offerings.
Programmes for the main municipal theatres have now been translated and loaded, so scroll down through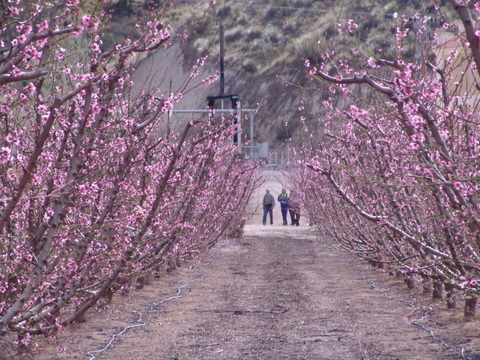 the What's on section to see the dozens of activities, guided visits, concerts and exhibitions on offer at the moment. Don´t forget, the Daily Events Diary function(on the toolbar at the top of every page) gives a snapshot view of any particular day and the subject headings on the right hand side show areas or type of event, ie exhibitions.
All the events loaded are in date order: there are 151 events listed with a big stack in the translation pile ready to work on in the coming week, so keep an eye on the coming days as new events are added continually.

Spanish national news
This week the national media has been obsessed with the annual Debate of the Nation, in which politicians discuss the main topics of national importance in a public debate, offering a chance for a great deal of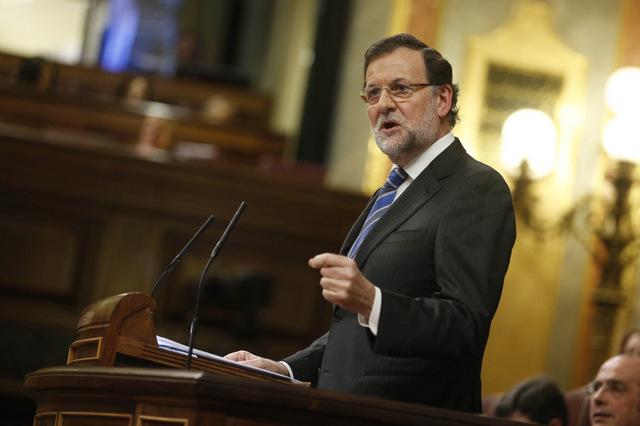 posturing and propaganda ahead of the elections, but also for the media to air views and discuss topics of interest to the public, with each political point of view given a fair airing.
While the government preferred to focus on the positive evolution of the Spanish economy, and the favourable indicators for the coming year, opposition politicians targeted corruption, the health service and various pieces of unpopular legislation, making it amply clear what the tone of campaigning will be for the next few months.
Education made the headlines this week as students across Spain protested against reforms to secondary and University education, students striking for a day and taking to the streets in protest.
The weather has also been back in the news this week, the latest front causing problems in the north where heavy rains and meltwater have swollen rivers and caused flooding in low-lying areas.
Mother Nature also had a few words to say this week as a substantial earthquake in the Castilla La Mancha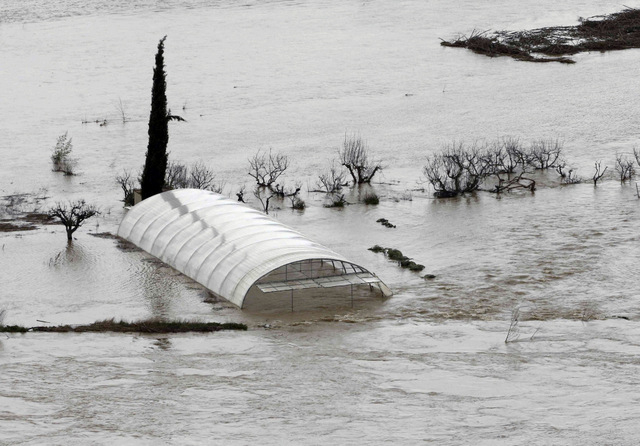 province of Albacete set alarm bells off as far away as Madrid and prompted hundreds of calls to the 112 services from all over Spain. However, there were no injuries, and only a bare minimum of damage close to the epicentre, which was 17km below the surface of the earth and on a known faultline which also runs through Lorca.
While the Prime Minister has been predicting economic growth this year, timid signs of recovery can certainly be seen in the construction sector as public works contracts start to increase and even the beleaguered cement industry which is still functioning at levels last seen in the 1960's, shows a small improvement in the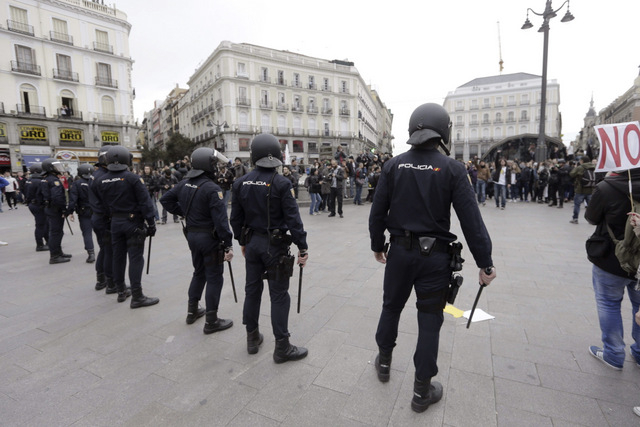 volumes of material produced.
Mortgage figures out this week were very positive, again, showing growth, although it may all be too late for one of the largest real estate companies in Spain: Martinsa-Fadesa has passed the deadline set to make a deal with the banks and looks set to enter compulsory liquidation. The company made headline news back in 2011 when a last-minute restructuring deal halted the largest bankruptcy proceedings ever initiated in Spain.
Also in the news this week were Spain's petrol giants who were fined 32 million euros for manipulating prices. The companies involved in the so-called "Monday factor" which artificially manipulated prices have already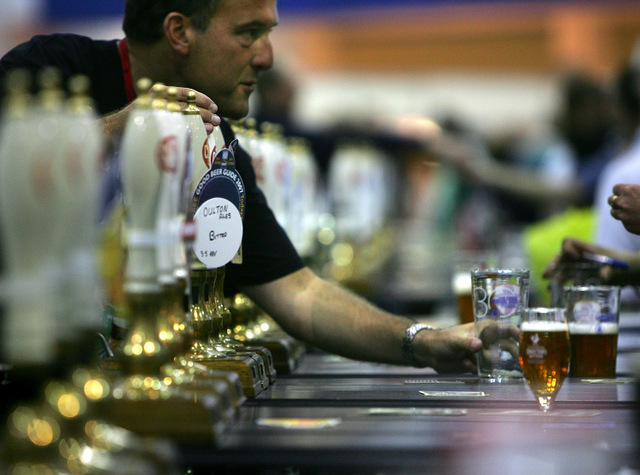 protested that the fine is "unfair and disproportionate".
Melilla has also been the focal point of attention as another radical Jihadi network was dismantled by intelligence officers this week.
Finally, there could be some good news for homesick Brits who miss their pint of Knee Buckler, Bosun's Best or Bramling Blonde, as the real ale industry in Spain starts to take a hold and interest in "real " Spanish ales grows. All suggestions for names of prospective Spanish ales can be sent scrawled on a 20 euro note to the Editor! Sorry, no prizes………..economic cutbacks!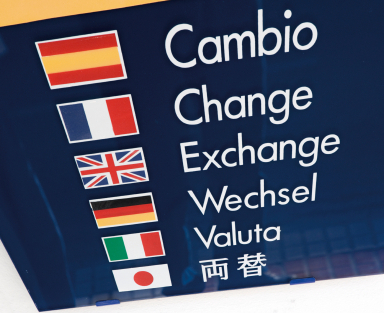 This week the Pound Euro currency exchange rate climbed past 1.37 Click for this weeks currency round up showing the exchange rate between Sterling and the Euro.
This means that those who transfer their pensions across to Spain are getting more euros for every pound sterling at the moment than they have for seven years, and it also makes Spanish property even cheaper for those buying with Sterling, but rates change constantly, so keep an eye on currency rates if planning a transfer any time soon.
If you still use a bank to transfer money, ask our currency experts for a quote to use a money transfer service, youll be amazed how much more you get for your pounds using this method and its really easy to do!
Click here for a No-commitment quote to transfer money to Spain and see how much you can save!
Would you like to receive this free bulletin?
If you enjoyed this free weekly round-up, then please forward it on to your friends. If you have received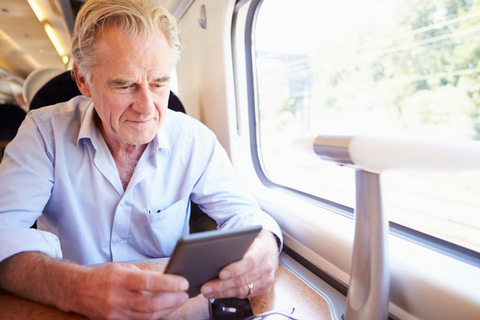 this from a friend and would like to have it sent directly, then click Register for weekly bulletin to sign up.
NONE OF THE TODAY PRODUCTS HARVEST, OR SELL EMAILS IN ANY WAY and we GUARANTEE your details will not be passed on, sold, or used for any other purpose, and are maintained in an off-site facility from which you can unsubscribe at any time.
We also welcome contributions from local charities or clubs, including post event reports, news items and forthcoming events. Use the contact us button in the top header to contact our editorial team.
Images: Copyrighted Murcia Today and Efe. Full or partial reproduction prohibited.

Murcia Classifieds

Why not give Murcia Classifieds a try?
It,s FREE up to €500 for non commercial ads.
article_detail
.
Contact Murcia Today: Editorial 966 260 896 / Office 968 018 268