Mazarrón Mayors indicted, San Javier air traffic continues to fall and temperatures hit 30 degrees in March!
Your feedback
Many, many thanks to all those who have taken the trouble to complete the questionnaire asking for your feedback about whether you would consider paying for this bulletin. The survey is still open and it would be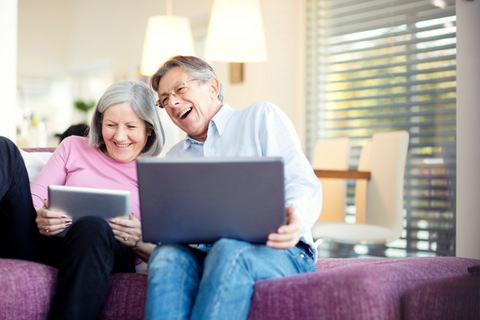 very much appreciated if you could take a couple of minutes to answer the questions if you haven´t done so already.
A sufficient number of people have confirmed that they would pay for the bulletin to ensure its survival, and your generous comments of support have been overwhelming. Ideally, we would like to keep the price as low as possible, which would require a larger number of "yes" votes, but the numbers who have affirmed that they value the weekly round-up enough to pay for it to be produced are sufficient to warrant the investment which will have to be made into restructuring the format and infrastructure behind the bulletin to incorporate some improvements.
It has been a real education reading your comments and suggestions, so thank you so much, although editorial egos have been bruised somewhat by the sheer volume of readers who rate the content as excellent, affirm that they read the bulletin every week, praise the format with heartfelt compliments then say no, they wouldn´t pay the price of one cup of coffee for six weeks worth of detailed research and thanklessly hard work.
It was also fascinating to read the comments from those who are of the opinion that everything on the internet should be free. News has to start somewhere, and in the case of 95% of what appears on our products, it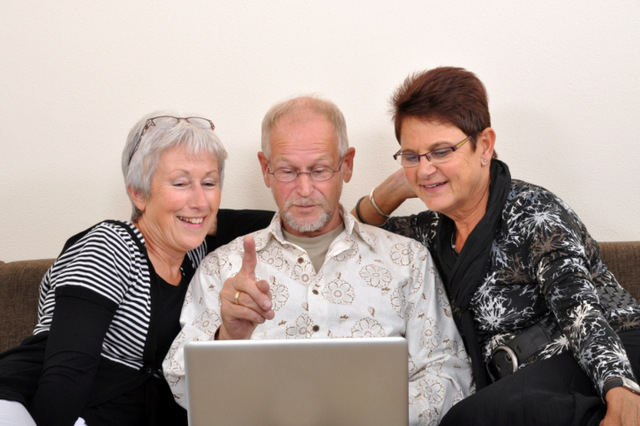 starts in Spanish. Our biggest business expenses are research, translating and writing costs as although it would be nice if bilingual writers worked for free, they don´t.
Editors of many of the English language media who include occasional articles about this region grimace when the words Murcia Today are mentioned, as most of them have been on the receiving end of the Ed's tongue when caught illegally reproducing our material. Just last week when driving up the motorway a radio presenter was reading out an article from the site: needless to say, no mention was made of the source.
A lot of what we write would never even exist in English (so that other people can re-publish it illegally for free!) if we didn´t publish it in the first place at great expense.
Its also worth pointing out that even the products you think are free, aren´t: Facebook is one of many who harness your data, monitor what you like and who you interact with and then sell your profile to advertisers.
So thank you for your feedback, and be assured, those of you who are willing to support the publication of this weekly round-up will continue to receive it and the full articles will be published on the website for free as normal ( without your data being harvested).

Region of Murcia news
Of course there has been a wide variety of news items in the Region of Murcia this week, but as temperatures hit 30 degrees the press has been dominated by talk of the weather and the forthcoming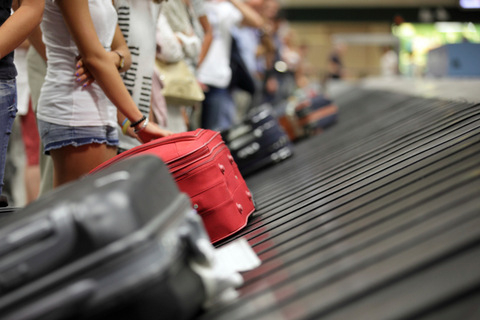 holidays, as well as the political manoeuvring in the run-up to Mays' regional and local elections.
The weather has certainly been odd in the Costa Cálida, with temperatures resembling summer on Wednesday and Thursday (over 30 degrees in Murcia city!) but forecast to return to levels more typical of March over the weekend. Don't store away the thermal vests and radiators just yet, as night-time minimums of between 2 and 8 degrees are forecast for Saturday and Sunday!
Nonetheless, the warmth in the air has people thinking about the holidays which fall over the next month. Next Thursday is a regional holiday to celebrate the feast day of San José – don't forget this coincides with Spanish Father's Day! – and at the end of the month the Easter holidays mean not only processions and fiestas throughout the Costa Cálida but also a massive influx of visitors to the Region of Murcia's beaches. As a result Town Halls are hurriedly getting their stretches of coastline into the best possible condition: 144 tons of new sand are being spread at Cala Cortina in Cartagena, walkways and foot showers are being cleaned up and repaired throughout the Region and bars and restaurants are getting ready for their first busy period of 2015.
(Footnote regarding bars in Cartagena: assuming a new council proposal goes ahead, they will all be using the same terrace furniture in the future as the Town Hall strives to achieve a uniform, standardized appearance which it is believed will look better in the eyes of foreign tourists. Interesting…)
In the slightly longer term, 180,000 euros is to be invested by the national government in a project to prevent erosion at the Playa de la Llana in San Pedro del Pinatar.
Still at the beach, residents and property owners in the villages of El Carmolí, Los Urrutias and Punta Brava, along with those in the Estrella de Mar development, are upset at being left out when municipal funds are distributed, and are asking to be merged together in order to carry more weight when money is assigned to medical centres and other facilities.
Elsewhere, Murcia's gardens are preparing for the onslaught of visitors which always coincides with the open-air celebrations of Easter Week and the Semana de Primavera which follows immediately after Easter, and in Caravaca de la Cruz work is under way at four archaeological sites to attract more visitors to the rural areas of Murcia. Cartagena meanwhile is busy digging deep to reveal yet more of the former Roman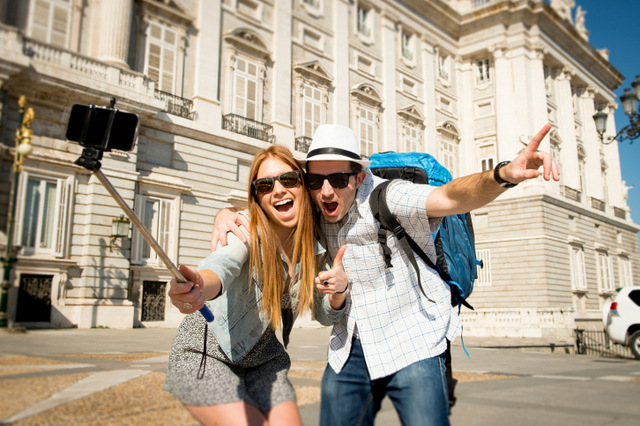 settlement upon which the modern city is built.
There was mixed news for tourism in the Region this week. On the down side, passenger traffic at San Javier airport dropped considerably in February from the same month last year ( one third down on 2014 figures-ouch!), and the month's traffic was 83% lower than the same month in 2007. This reflects the lack of flights being laid on, a matter which has attracted a lot of comment on the Murcia Today Facebook page, where some Brits report that they are no longer coming to the Costa Cálida due to the lack of available flights. Alicante on the other hand, is hoovering up the traffic with relish and continues to improve its own figures.
On the positive side, the airport will receive a bit of a boost next month as thousands of senior tourists arrive from Austria and Czechoslovakia, and the current exchange rate is making it even cheaper for tourists changing Sterling to Euros to come to Spain.
As for the intriguing world of local politics in the Region of Murcia, it is only natural that Mayors and would-be Mayors are making the headlines, although not always for the right reasons. In Cartagena Pilar Barreiro is almost certain to be standing for a sixth term of office despite her indictment in the Novo Carthago case, in Murcia the Mayor for the last 20 years has stepped down, and in Mazarrón both of the men who have shared the duties of Mayor for the last four years have been indicted in yet another corruption case.
Other stories in the news include the suggestion in the city of Murcia that a San Javier scheme to warn pedestrians of the dangers of using WhatsApp while walking should be adopted in the regional capital. Apparently the sight of young people walking into lamp-posts and other street furniture (or even each other) is becoming too commonplace for the problem to be ignored any longer, although of course there must be doubts over whether they would actually see a warning sign unless someone sent it to them by WhatsApp.
Nationally museums could soon be set to ban the equally dangerous practice of using "selfie sticks" to get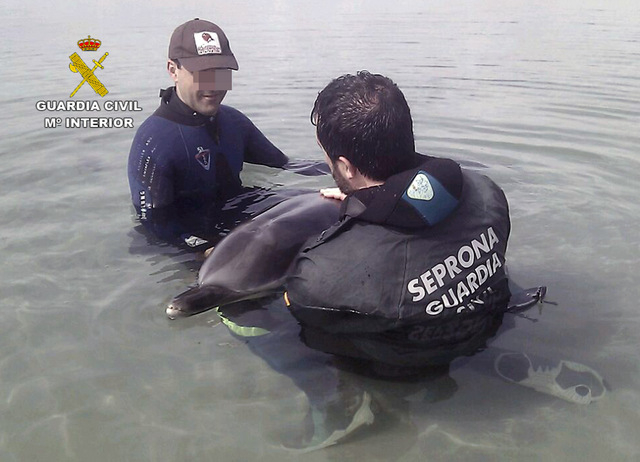 that perfect self-portrait, as the risk of poking a valuable painting or backing into a sculpture is just too great to be ignored as increasing numbers of the population spend more time looking at themselves than at the exhibits.
This week the sad demise of a dolphin who died in La Manga in the arms of those trying to save her was offset to a degree by the tale of Rubén, an Egyptian fruit bat at the Terra Natura wildlife park in Murcia whose wing has been successfully repaired in a complicated operation by the park's vets. However, dolphin deaths like this one could be an increasingly common situation along the Mediterranean coastline as reports grow of virus incidents amongst wild dolphins.
Lastly, bad news for those who until now have paid little attention to the speed limits on the roads of Murcia, believing that the authorities will find it hard to track them down because they don't live here. Sixteen of the municipalities in the Region have contracted the services of a specialist company which does just that, so take your foot off the gas!

What's on Murcia
It was strange to see from the survey that some readers dont know how to navigate the whats on and don´t realise that many events are posted weeks in advance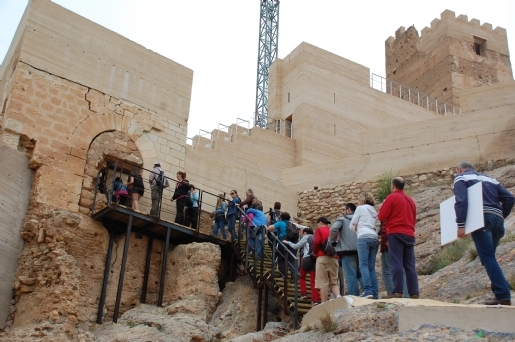 There are currently 160 events, all listed in date order, which can be accessed by clicking onto the What's on section via the header bar at the top of every page. 15 events are shown per page, then to click onto the next page, click onto next at the bottom of the column. Many of these are listed weeks in advance, and others are added into the list as they come in. Many councils don´t even send out information until a couple of days beforehand, which is our biggest problem, as it's only possible to physically write and translate a certain amount of text in a day, and it also takes time to source images and load, so we do our very best to translate as much as physically possible in a short time, but as the regional tourist board isn´t paying us and neither are most of the councils running these events, we can´t turn around everything at the last minute as we simply don´t have the resource.
This weekend there are stacks of great events on offer: Murcia city has a magic festival, with several different performance options, there's Russian dance at the Murcia auditorium, a guided tour to Alhama de Murcia castle, theatrical tour of the town and artisan market as well, all in Alhama this weekend.
Caravaca de la Cruz also has an artisan market, there are lots of concerts, including Opera in Murcia, children's introduction to jazz in Murcia, free lunchtime concert in Águilas, lots of guided walks and family activities, wine related meals and museum vists in Bullas,La Floración and visit to Cueva Serreta in Cieza, tapas routes in Cehegín, Mula and Cieza, too much to list.
Next week there is lots going on and we still have many more pieces of text to try and translate over the weekend: one interesting tour is a free guided visit ( in English!) to celebrate Saint Patrick's Day in Lorca on the 17th. Lorca has a long history associating it with the Irish and this tour offers an insight into this, and includes a free drink at the end!
We have also posted a large number of forthcoming English guided tours this week, run by Ignacio, which include unique opportunities to go behind the scenes of Semana Santa in Murcia, Cartagena and Lorca.(scroll down article to see feed at the bottom) Hopefully next week the Semana Santa programmes can be translated: most of them are half done but we have to wait for the official presentations as there are always changes every year.

Spanish News Summary
In general an obsession with the weather is perceived to be a peculiarity of the British, but in Spain over the last couple of weeks meteorological conditions have given us plenty to talk about, and the last couple of days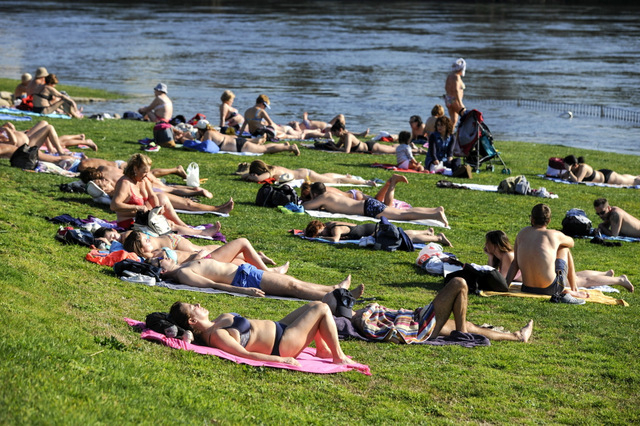 have been no exception. While in the north Aragón and Navarra are continuing to count the cost of the recent flooding caused by meltwater from the Pyrenees – over 9,000 head of cattle have been lost – practically the whole country this week basked in warm sunshine, with the thermometers touching 30ºC in some parts of the country.
At the same time, though, it has to be remembered that the winter has not yet officially ended, and in places such as Ourense in Galicia daytime highs of 27ºC were accompanied by night-time lows of just 1ºC. Over the coming weekend snow is set to return to the north.
Much of the attention of the press has of course been focused on the upcoming regional and local elections, but unfortunately the political machinations have been pushed out of the headlines by two shocking crimes, one in the province of Sevilla and the other in Galicia. In Écija (Sevilla) a priceless 2,000-year-old mosaic was senselessly destroyed by a vandal (or vandals) who would appear to have been inspired by the destruction of cultural heritage which has recently been witnessed in Syria, while in the tiny village of Vilanova dos Infantes in Ourense the locals were stunned when it was found that the 77-year-old parish priest had been beaten to death by thieves. It is thought that the attackers succeeded in making off with what is reputed to be one of the smallest statues of the Virgin Mary in the world, but of course since it is only 5 centimetres high it may just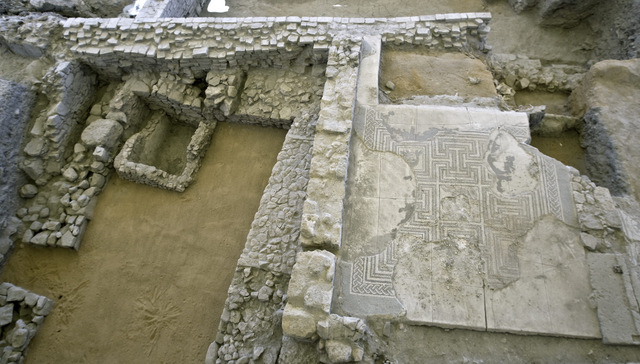 that no-one has yet been able to find it.
Elsewhere, good news for the tourist sector this week: the number of people flying into and out of Spain's airports in February was 6% higher than in the same month last year, and it seems that the airport of Castellón will soon be contributing to the total as Ryanair have confirmed, four years after the airport's farcical official opening, that it will be operating services there from Stansted and Bristol. Throughout the country, of course, major cities and coastal areas are expecting a massive influx of visitors over Easter, and all the signs so far are that Spain's tourist industry could be set for another record-breaking year.
Elsewhere, two Jihadists were arrested in Ceuta and are reported to have been prepared to launch terrorist attacks in Spanish territory, the allegations by former party treasurer Luis Bárcenas regarding the PP's illegal finances in the Balearic Isles made headline news as the former treasurer declared to the courts that the 2004 EU election campaign had been financed from the "B-books", and a court judgement in Barcelona ruled that prostitutes have the same right to contracts and social security contributions as other workers.
Among the most relieved men in Spain this week may be former King Juan Carlos I, who learnt on Wednesday that a paternity suit which had been filed against him by a 46-year-old Belgian woman has been thrown out of court for lack of evidence. However, equally jubilant will be the team of scientists in Madrid who claim they have finally located the mortal remains of Miguel de Cervantes, arguably the most important writer in Spain's literary history.
The discovery comes just one year before the 400th anniversary of the writer's death: expect figures of Don Quijote to be even more numerous in souvenir shops during 2016 than they normally are!
Finally, although the media remains obsessed with the forthcoming elections, one important new piece of legislation managed to attract universal coverage. Although sensible measures to try and speed up the processing of "macro trials" such as the Gürtel cash for contracts case or the Andalucían ERE case were agreed, the media homed in on the re-phrasing of a word which has been used almost as much as "the" during the last couple of years: indictment.
The government have decided that the word "imputado" is "semantically contaminated", in other words,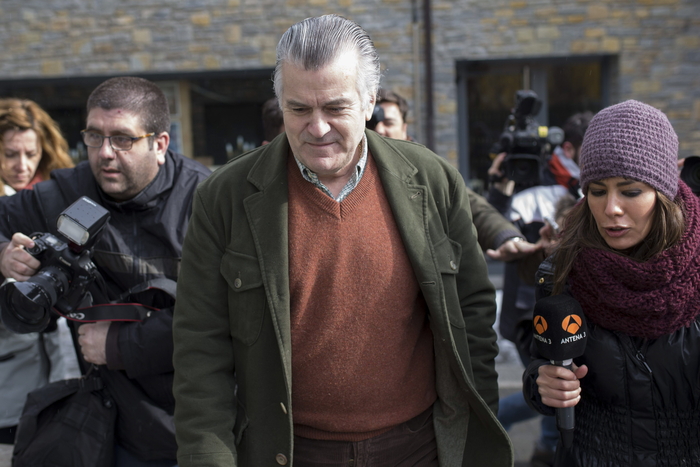 individuals indicted by the courts are being labelled guilty without trial.
An individual is only indicted by the courts when they feel that after preliminary investigations there are indications that formal evidence must be given by an individual and that a crime may have been committed. So circumstances are investigated before an indictment is issued.
Now, however, the government have changed the term, from indicted to "investigated" as they feel that individuals are being pre-condemned in the eyes of the public by the widespread coverage given by the media of the many cases in which hundreds of politicians and businessmen have been indicted. Some are slamming this as being politically motivated when corruption is such a hot topic just 2 months from local elections, but the government are concerned that at the point of indictment, no charges have been brought and no proof submitted that an individual may have committed a crime or be guilty of corruption, so therefore there should be no implicit inference of guilt in the terminology used.
So from now on, those being summoned to answer searching questions are being "investigated" not "indicted".

Property News
This week has seen the release of various statistics which confirm both the upturn in the fortunes of the Spanish real estate market as a whole and a couple of the nagging doubts which may remain about the future.
First, the good news: following last week's statistics showing that average prices rose slightly in 2014, the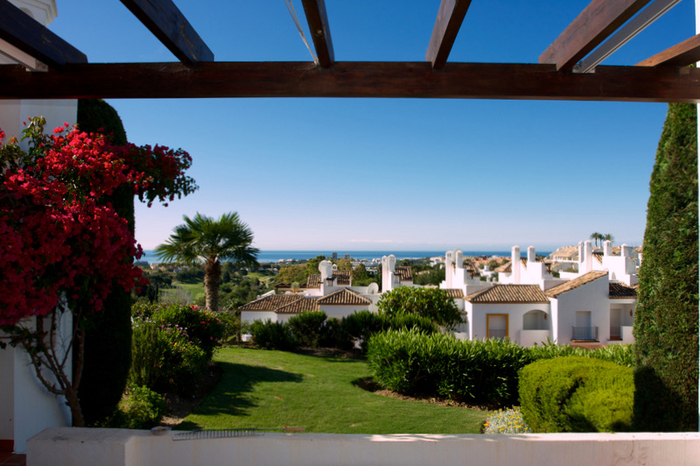 Spanish notaries this week issued a report confirming that the number of sales completed last year was 21.6% higher than in 2013. Sales figures increased in all seventeen regions and 50 provinces of the country, and the fourth quarter total was the highest since 2010.
In the Region of Murcia 11.9% more homes were sold in 2014 than in 2013, with foreign buyers pushing up the figures, and early reports are that the increase is continuing in 2015. In Alicante the increase was 10%, but the most interesting statistic there was the fact that 51% of buyers were foreigners.
The number of new-build properties sold last year actually fell, and this category accounted for no more than a seventh of the transactions which were signed before the country's notaries. What this means is that although there are clear signs of recovery in the second-hand property market, it appears that there is no need for the construction sector to spark back into life for the time being.
At the same time, the number of purchases being made by non-Spaniards (approximately 16% of the total) indicates that native Spaniards are still feeling the effects of the recession too severely to be able to take advantage of the low prices currently on offer. In overall terms the 2014 data issued by the Ministry of Development suggest that last year the number of domestic buyers increased at roughly the same rate as international purchasers, and mortgage contracts are increasing slowly, so it may be that finally a corner has been turned in this respect and these figures will now start to move upwards.
Staying in the Costa Blanca, there has been some consternation among property professionals that the Russian market on which so many hopes have been pinned has practically disappeared as a result of the weakness of the ruble against the euro. However, but as things have turned out this has been compensated for by the pound sterling's strength: on Friday £1 was worth almost 1.40€, and the British have been returning in large numbers as the pounds in their pockets are suddenly worth more than at any point in the last seven years!
This has certainly been noted already in the holiday sector, where British tourists are already spending more as they get more euros for their pound.
A final important piece of news for the property sector relates to an agreement reached between the PP and PSOE political parties this week to permit an amendment to the penal code which would stop the demolitions of any further homes until the owners of the properties could be guaranteed payment of compensation. Although the agreement has been greeted with cautious optimism by those involved in campaigning to stop the demolition of properties in areas such as Almería where thousands of foreign homeowners face the prospect of losing their homes which have been declared illegal, due to a failure to adequately enforce planning regulations in the province, the measures also fail to fully deal with the problems faced by home owners and leave several "holes" currently filled with unresolved issues. Full report to follow over the weekend.
Images: Copyrighted Murcia Today and Efe. Full or partial reproduction prohibited.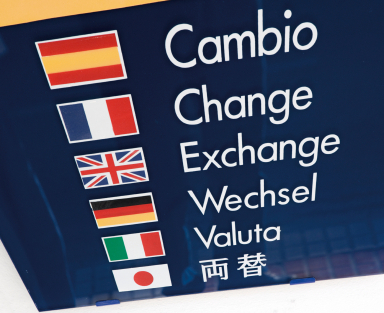 This week the Pound Euro currency exchange rate keeps getting better 1.4091
This means that those who transfer their pensions across to Spain are getting more euros for every pound sterling at the moment than they have for over seven years, and it also makes Spanish property even cheaper for those buying with Sterling, because with the historic currency exchange trading rate for the Pound Euro having been at 1.18 / 1.16 not so long ago, if you exchanged 100,000 Pounds now to Euros you would be over 20,000 euros better off. But rates change constantly, so you need to keep an eye on currency rates if you are planning to make a transfer any time soon.
Click for this weeks currency round up showing the exchange rate between Sterling and the Euro.
If you still use a bank to transfer money, ask our currency experts for a quote to use a money transfer service, youll be amazed how much more you get for your pounds using this method and its really easy to do!
Click here for a No-commitment quote to transfer money to Spain . Find out how much you can SAVE!
Would you like to receive this bulletin?
If you enjoyed this free weekly round-up, then please forward it on to your friends. If you have received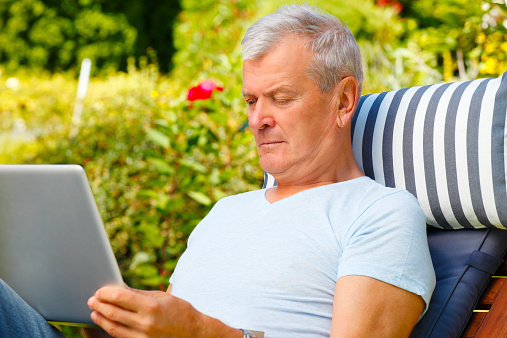 this from a friend and would like to have it sent directly, then click Register for weekly bulletin to sign up.
NONE OF THE TODAY PRODUCTS HARVEST, OR SELL EMAILS IN ANY WAY and we GUARANTEE your details will not be passed on, sold, or used for any other purpose, and are maintained in an off-site facility from which you can unsubscribe at any time.
We also welcome contributions from local charities or clubs, including post event reports, news items and forthcoming events. Use the contact us button in the top header to contact our editorial team.
Images: Copyrighted Murcia Today and Efe. Full or partial reproduction prohibited.


Murcia Classifieds

Why not give Murcia Classifieds a try?
It,s FREE up to €500 for non commercial ads.
article_detail
Thank you for supporting Murcia Today
Contact Murcia Today: Editorial 966 260 896 / Office 968 018 268