Date Published: 25/10/2014
ARCHIVED

- Murcia Today Weekly Bulletin 25th October
Tourism booms, new logo for Murcia, Corvera uncertainty continues and first Spànish ebola case recovers
This week tourism and its many facets has been a common theme of the Murcian regional news, two stories
grabbing the most attention. The first of these focuses around the new logo and branding unveiled by the regional tourist board, which sparked a wave of controversy, bloggers and critics on the social forums saying the eyeless smiley design bears a striking resemblance to not only a previous campaign undertaken by the same ad agency, but also other products already in the marketplace. Although the tourist board are adamant that it was chosen with the approval of the regional parliament and businesses working in the tourist sector, the blogging critics say it does nothing to sell the region or relate in any way to the identity of the regional tourist offering, and certainly doesn´t fit the brief issued for the original competition to choose a logo. However, the regional tourist board are ignoring those who say the logo has been ripped off by the agency and have already ordered shopping bags, notepads and t-shirts to hand out to the public at trade fairs and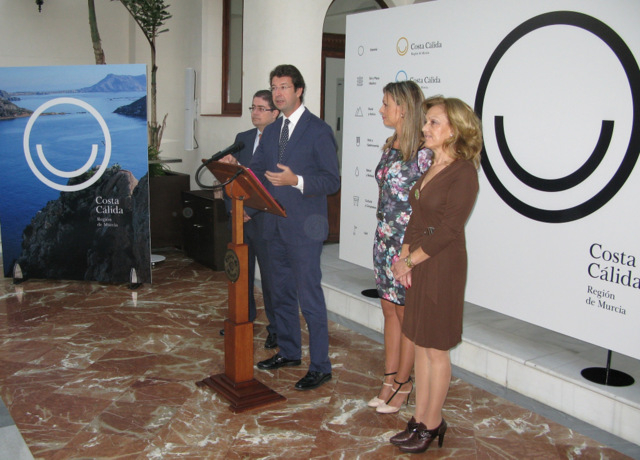 encourage them to come to Murcia.
The other news is that foreign tourism was up in September, and the British still account for more than half of foreign visitors to the region. Spain is enjoying a bumper year for tourism, recording its best annual figures ever, and with Murcia still only accounting for 1.3% of the total 52 million foreign tourist visitors who have chosen Spain this year, there's certainly still lots to play for and plenty of work to be done attracting more foreign visitors to choose Murcia as their destination in the future.
Corvera airport of course, is part of the long-term development plans for the region, but as Brussels prepares to change the position of the individual charged with deciding the legality of the loan arrangement proposed by the regional government, Aeromur are reported to be working on a "Plan B" to try and open the airport by whatever means possible, bringing more passengers directly into the region, instead of feeding the growth of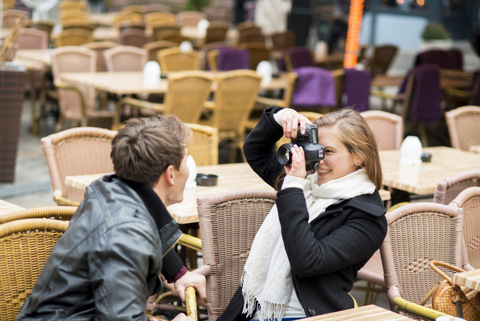 Alicante which is set to hit a record 10 million passengers this year.
Meanwhile, La Unión has reached an agreement with the Cartagena Port Authority to run cruise passenger trips to the Parque Minero and try to stop the attempts of destinations outside of the region from trying to hoover them up (Elche across the border in Alicante has recently started showing a decided interest in the Cartagena cruise ship business) and Archena has become part of an international network of former Roman spas as part of a move to attract more tourists. San Pedro del Pinatar has presented new regulations governing outdoor terraces, popular with tourists who enjoy the street café lifestyle, Torre Pacheco has a new, and much needed Camper van park, and a heatwave brings both the feelgood factor as October sizzles on, but also brings out the bugs as the mozzies return with a vengeance ( check your garden for deposits of water after the recent rains- mozzies can breed in a tiny pool of water on top of a plastic bag under the hedge. )
Other unwelcome visitors who choose to earn their living by stealing from others have been rounded up with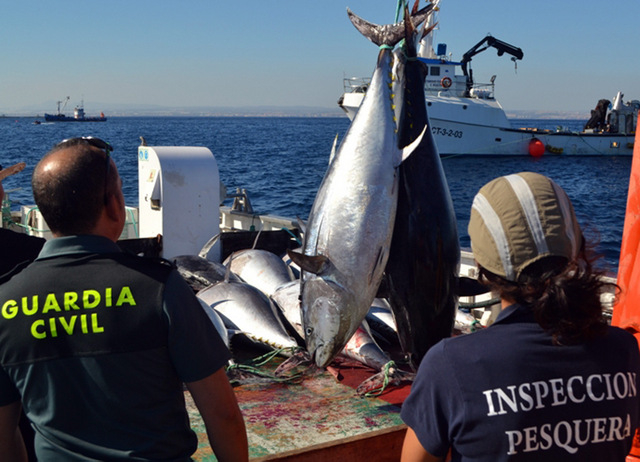 relish by the forces of law and order, who also confiscated seven tons of prime tuna being sold illegally by the fish farm rearing it as they had exceeded their tuna quota, a tragic waste of good food, although also found themselves the unwilling focus of media attention following a death in custody, also in Archena.
Elsewhere, councils have been taking advantage of the autumn weather to do a spot of housekeeping and tidy up their municipalities ready for a flood of inaugurations prior to the local elections in May, amongst them Cartagena council who are close to opening the new sports palace after a prolonged project which has dragged out for 14 years.
Lots more news in Murcia regional news with 30 news stories posted in this one section alone this week.
What's on Murcia Region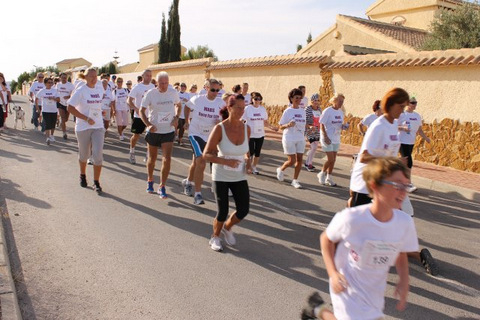 Don´t forget: MABS Race for Life on Camposol, Mazarrón on Sunday 26th
Next weekend is another Bank Holiday weekend, the 1st being a national red day in celebration of All Saint's day and All Soul's Day. There are many interesting traditions relating to these special days, and flowers, candles and special seasonal sweets and treats are on sale prior to next weekend.
Major tourist attractions in the region are running events this coming week: Alhama de Murcia has guided visits to the castle with light and sound effects, Lorca Taller del Tiempo are running spooky visits to the castle and Palacio Guevara, Águilas has night visits to its castle, Terra Natura has a special spooky weekend for the youngsters, San Javier has its Runoween event in which participants take part in a running race, trying to fend off the zombie attacks en-route which try to deprive them of four "lives" as they attempt to complete the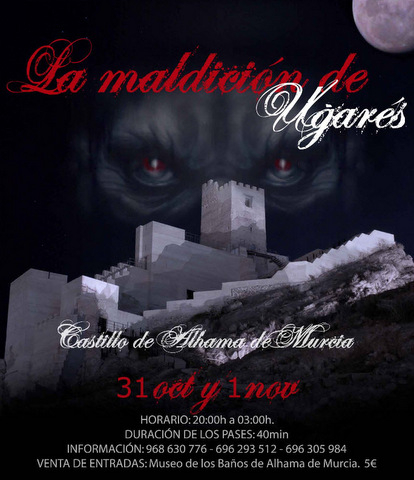 course, a free party for the kiddies in Los Alcázares, fun for the kids at La Manga and doubtless more events which haven´t yet been presented and will arrive in the inbox at lunchtime on Friday in time for Saturday! Finally, spooky Halloween English language tours are being offered in both Cartagena and Murcia, explaining the traditions of these two cities and visiting places linked to these two important nights of the year.
This weekend the big event is the Hecho a Mano artisan fair at the IFEPA showground in Torre Pacheco, which has lots of lovely artisan items on offer and there's another artisan fair in the North-west as Cehegín resumes the Mesoncico artisan market, focusing on wine this month.
At the moment there are 234 events in the what's on section, all listed in date order, obviously far too many to link to individually from this round-up, so apologies to the lady who complained this week that the bulletin comes too late for her to see the events, most of these have been on the site for several days ( sometimes weeks in advance, but not too far as the free papers and mags rip off the info) before the bulletin is written and can be seen any time. New events are added daily from across the region, and can be viewed in a variety of ways:
-The What's on section is accessed from the header bar of every page on www.murciatoday.com. Scroll down the list of articles to see events in date order. There are search categories to refine your search by area or types of event, ie exhibitions.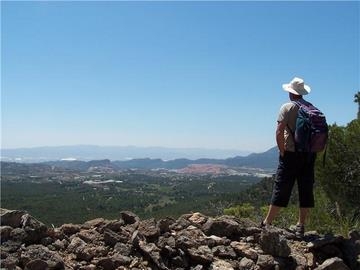 - If you want to search just one municipality, use the map box at the bottom of every page. Each municipality has its own section with tourist information, local news, static info etc and each of these has a what's on heading. Just click on the name to go to the section. Apologies to some towns, our chronic lack of resource means we translate as much as is physically possible and do our best to deliver as much as we can, so there are some municipalities which are better serviced than others as we have managed to find businesses willing to help with the cost by paying for advertising, which in turn pays for the translation. However, this is a work in progress and the information expands every week as we keep working at it.
- Search by date. Use the daily events diary, also accessed via the header bar, which enables you to search by date, area or town.
- Three are also sporting events, walks and free family activities in the sporting and leisure section, and if you're still stuck for something to do, where to go also contains a vast bank of static information about places to visit and things to do. Both are accessed from the header bar, simply scroll down or search using the subject headings.
Spanish news round-up, 17th to 24th October 2014
There have been plenty of important and controversial stories in the news in Spain over the last few days, but the one topic which has hardly been out of the headlines all week is normally a very British one: the weather!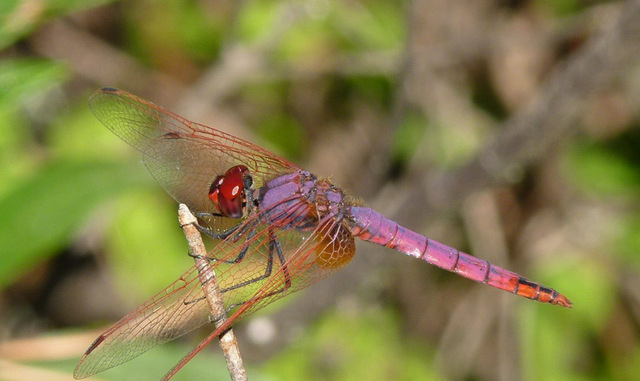 As the week began the Canaries were recovering from some of the worst storms ever in the islands, with cars being washed away down flood channels, widespread flooding in Tenerife and La Gomera and one fatality. In the south and east of the country, meanwhile, record October temperatures were more reminiscent of high summer than the week before Halloween, with surprised bathers enjoying warm seas and temperatures of over 30ºC. In Castellón ( Valencia region) 21st October was the hottest October day ever recorded!
This autumnal heatwave is a reminder of why Spain is so popular with holidaymakers, and figures released this week indicate that the tourist sector is still set for a record-breaking year in terms of the number of visitors from abroad. Over seven million came to Spain in September alone, a large proportion of them British, German and French, and if global warming continues to result in weather like this then September and October will have to be included in high season in future!
Others benefitting from the warmer temperatures are dragonflies, large populations of which are reported to have become established as individuals cross the Straits of Gibraltar and find that they like conditions in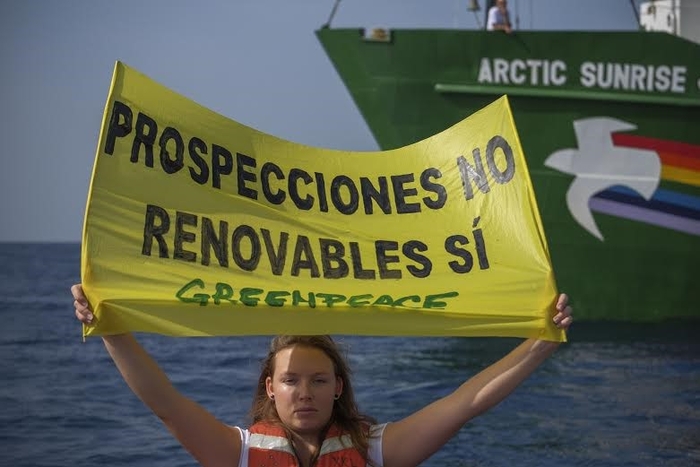 Spain, and tiger mosquitoes. These most unwelcome visitors have made a reappearance recently in the province of Alicante, where temperatures hit 35ºC on Tuesday.
Away from the weather, though, there has been a fair amount of good news! First and foremost, Teresa Romero, the Madrid nurse who became the first person to contract the ebola virus on European soil, now has no traces of the infection in her body and is considered by doctors to have survived. She will remain under observation in hospital for at least another two weeks, during which she will have to prepare herself for what will be an almost unprecedented storm of media attention.However, the crisis is only just beginning on a worldwide basis and many measures must be taken to prevent the further spread of the virus,: in Alicante dockworkers were unhappy at the protocols following the arrival of a vessel from Nigeria.
More good news came from Spain's central statistics unit, which has confirmed that unemployment continues to fall throughout the country, and for once even the latest on petrol prices was also good: forecourt prices are now lower than they have been for two years, following the recent fall in the global price of crude oil.
Not everything has been plain sailing over the last seven days, though. The situation at the border between Spain and Morocco in the north African enclave of Melilla continues to be extremely tense, and two more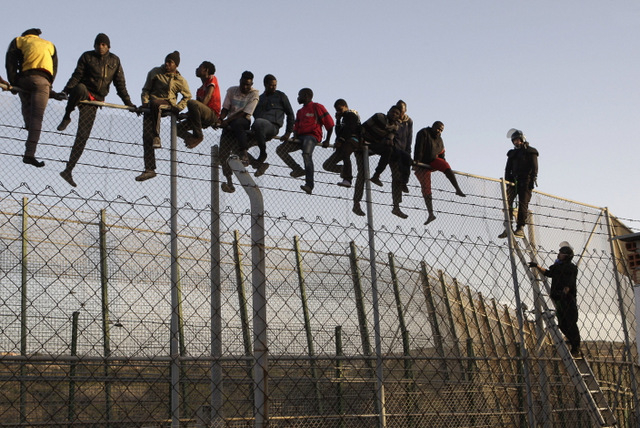 assaults by illegal immigrants ended in over seventy making their way into EU territory on Monday and Wednesday.
Morocco also hit the news when it was revealed that petroleum deposits have been found under the Atlantic between the African coast and the Canaries: good news for Repsol, who have been given permission to drill for oil off the Canaries, but bad news for regional politicians, residents and environmentalists who fear for the islands' tourist industry and the bio-system of the Atlantic. The Greenpeace ice-breaker Arctic Sunrise is now on a tour of the Canaries to drum up support for the anti-prospecting campaign.
The controversial Parot doctrine is back in the news, as one year on from Brussels forcing the Spanish government to release over 60 convicted terrorists and rapists onto the streets, some are back in jail already having reoffended during the last year.
Finally, a reminder: the clocks go back an hour early on Sunday morning, in theory giving us an extra hour's sleep!
Spanish Property news, 17th to 24th October 2014
On the property front in Spain the jury remains out on whether or not the slump is finally over. Two factors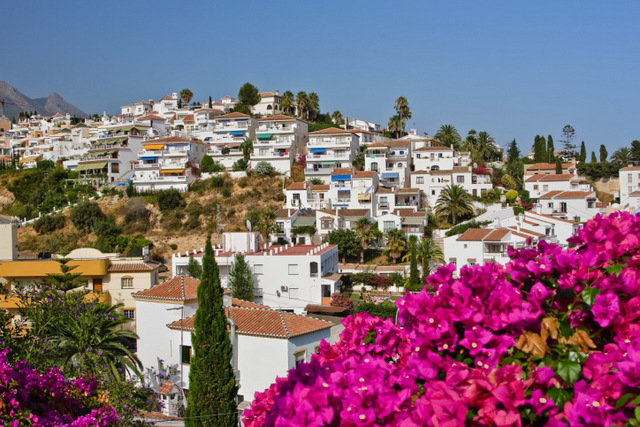 highlighted this week suggest that further price adjustments could yet be necessary, one of them being a warning from the IMF that in Spain the price to household income ratio, which measures the accessibility of housing to average families, is still 15% higher than it has been in the past. The implication is that although more than 40% has been wiped off the value of Spanish property in the last seven years more decreases could yet be needed.
Further downward pressure on market prices in the second-hand market could come from the tax reforms proposed by the government and currently being dealt with in parliament. One of these reforms means that those who are selling properties which they have owned since before 1995 will have to pay up to 55% more tax on capital gains from sales after 1st January next year, and as a result many analysts are forecasting a stressful couple of months of brinkmanship before a sudden reduction in asking price in December as vendors hurry to deprive the taxman of extra income.
Bargain hunters from abroad continue to prop up the market, a fact which has been borne out in two very different sectors this week. In Barcelona it is reported that 90% of all properties sold for more than 1 million euros are bought by non-Spaniards, and at the same time sales of Spanish office and retail space have positively boomed this year. This boom in service sector property is again the result of interest from abroad, and despite welcoming interest from foreign buyers, analysts recognize that until there is also domestic demand it cannot be said that true equilibrium has been restored.
Currency round-up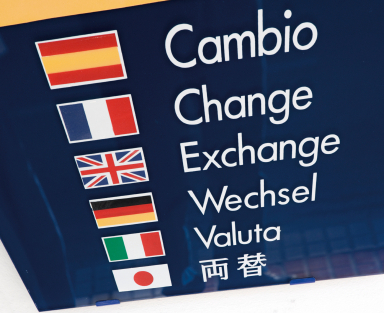 This week currency exchange rates have pushed back up over the 1.26 mark, good news for those changing money from Sterling to Euros. This is reassuring for those who transfer their pensions across to Spain meaning they get more for their money at the moment than they have for some considerable time, and it also makes Spanish property even cheaper for those buying with Sterling, but that may change again early next week, so keep an eye on currency rates if planning a transfer any time soon.
If you still use a bank to transfer money, ask our currency experts for a quote to use a money transfer service, youll be amazed how much more you get for your pounds using this method and its really easy to do!
Click for this weeks currency round up showing the exchange rate between Sterling and the Euro.
Would you like to receive this free bulletin?
If you enjoyed this free weekly round-up, then please forward it on to your friends. If you have received this from a friend and would like to have it sent directly, then click Register for weekly bulletin to sign up.
We GUARANTEE your details will not be passed on, sold, or used for any other purpose, and are maintained in an isolated off-site facility from which you can unsubscribe at any time.
We also welcome contributions from local charities or clubs, including post event reports, news items and forthcoming events. Use the contact us button in the top header to contact our editorial team.
Images: Copyrighted Murcia Today and Efe. Full or partial reproduction prohibited.


Murcia Classifieds

Why not give Murcia Classifieds a try?
It,s FREE up to €500 for non commercial ads.
article_detail
Thank you for supporting Murcia Today
Contact Murcia Today: Editorial 966 260 896 / Office 968 018 268