San Javier air traffic 81% down, tourism figures impressively up and Spanish property sales on the increase
Region of Murcia news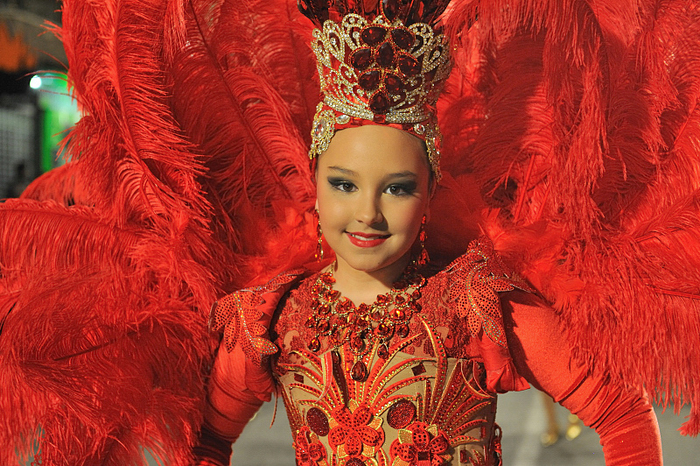 Carnival has been the biggest news in the media right through the week, but apart from partying and politics there have been other topics of interest in the regional news:
This week rumblings over the future of San Javier and Corvera airports continued as workers at San Javier intensified their attempts to prevent the closure of San Javier when Corvera opens by seeking support in Brussels. Claiming that the regional government acted illegally by guaranteeing the loan to enable the construction of Corvera to go ahead, they maintained that the regional government cannot be trusted to deliver on its promise that all workers from San Javier will be able to transfer to other positions at Corvera airport and swore that they would "never" transfer to Corvera. The regional government responded by emphasising that not one cent of European money has been spent on Corvera and that work continues to prepare the terms and conditions so that a new bidding process can be opened for the concession at Corvera airport. There is still no indication of when the airport will open and until the bidding process has concluded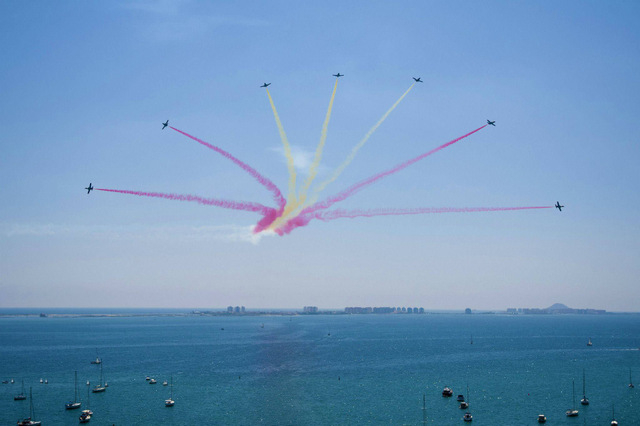 which will take 2-3 months at the last estimate,it would be foolhardy to offer one.
Meanwhile the need to undertake some sort of adjustment to flight schedules for next winter was highlighted by January air traffic figures which came out this week, as although traffic across Spain continues to increase following a record 2014, San Javier is still losing passengers. Alicante appears to be hoovering up the passengers, as their traffic has increased to just under half a million travellers during January, while traffic in San Javier fell by 25% from January 2014 to just under 20,000 passengers ( less than 4% of Alicante's traffic-Ouch!).
National tourism figures came out yesterday showing that Spain is still enjoying a hugely positive tourism boom, Murcia apparently visited by 35,259 international tourists during January, a really good increase, but given that the airport figures include both arrivals and departures, this means a lot of them must have come in via Alicante airport and not San Javier.
Murcia City meanwhile, is after Chinese tourists and has joined an initiative to encourage more tourist attractions to put information in Chinese, but with more Spanish apparently planning to travel this year, this may help the domestic market to perk up a bit this summer and fill the hotels with clients.
Estate agents are all hoping that the excellent exchange rate may encourage more Brits to start looking at Spain again, as the Sterling-Euro rate maintains its 7 year high level at 1.35, and meanwhile summer tourism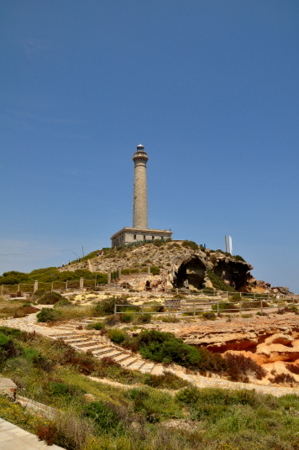 initiatives are being presented: this week Los Alcázares council announced that an aerial acrobatics competition in June is being planned, along with a hydroplane fly-in over the May Bank Holiday as part of the 100th anniversary celebrations of the Mar Menor hydroplane base, and in Cartagena Chile was presented as the guest nation in the 2015 Mar de Músicas Festival which takes place between the 17th and 25th of July this year.
Other summer subjects include the parking at Calblanque beach which is once again in the news as it's announced that there will be changes this year to the parking arrangements which provoked so much controversy last summer and the Mar Menor is to have a new administrative body which oversees the overall structure of the Region's most important tourist attraction, hopefully avoiding duplication and creating a more considered approach to the management of this unique eco-system.
One of the most distinctive viewing points of the Mar Menor was also in the news this week as the emblematic lighthouse at Cabo de Palos celebrates its 150th birthday: if you've never been there for a trip out go, the views are fabulous.
Another infrastructure in the news this week is the regional health service. Flu continues to cause delays and cancellation of non-urgent operations, with emergency departments stretched to bursting.
However, doctors believe the annual epidemic has peaked and the pressure is easing off, but not on the blood banks which are desperate for blood. However, British readers needn´t waste their time going down to donate, as the Spanish Health Service won´t accept British blood!
One innovation designed to save time in the region's medical services concluded its installation phase this week, the electronic prescription service making better use of personnel as patients can collect repeat prescriptions through an electronic system rather than having to see the doctor every time. Over a million prescriptions have been dispensed during the initial phase of the installation and the sytem is now operational in all of the region's 80 health centres.There have been a few teething problems, but these are gradually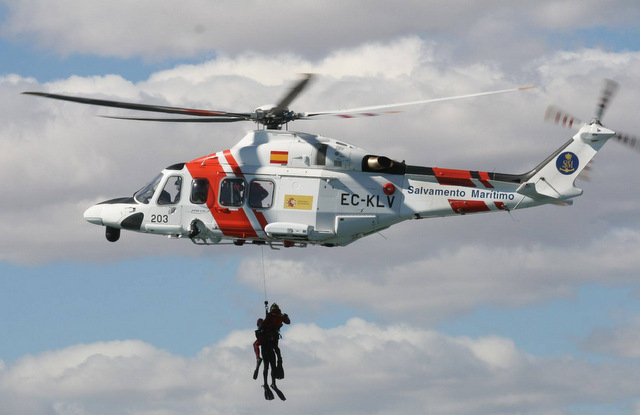 being ironed out.
This week rescuers were in training to save lives in Águilas as the helicopter and marine services practised helicopter evacuations-
Another problem being ironed out is the question of the forthcoming elections, and indeed it's becoming quite a challenge to find any news which isn´t about the elections, but one issue was resolved on Friday afternoon when the current regional minister for Education was cleared of allegations about the purchase of his house when formerly Mayor of Puerto Lumbreras. Pedro Sánchez was the preferred candidate of former president Ramón Luis Valcárcel, and is now clear to stand as the candidate for the ruling PP party.It's an important mess cleared up as should the PP win a majority again in the region, he could well be the next regional president, heading up policy on a lot of important issues.
LOTS MORE NEWS stories in the Murcia Regional news section

What's on Murcia
This weekend Carnival concludes, and on Sunday there are still some parades left for those with the energy!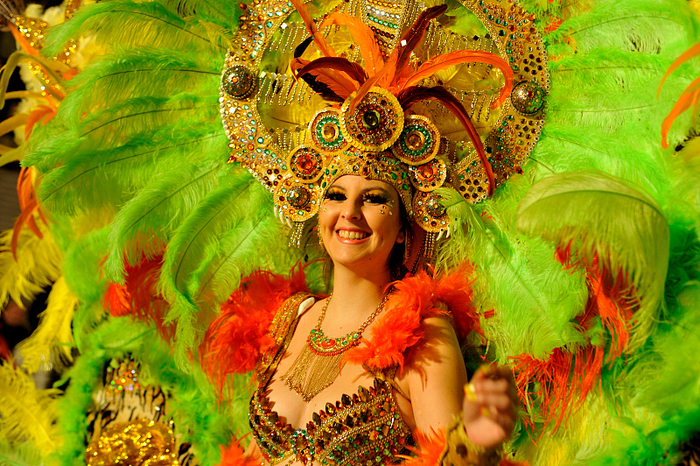 Santiago de la Ribera is the major parade in the San Javier municipality on Sunday afternoon, although Mazarrón is also having a final bash on Sunday as well.
Cehegín in the North-west is enjoying its artisan market in the old quarter on Sunday, and is also beginning its Tapas Route this weekend, continuing for a month over the weekends.Moratalla in the north-west also has an artisan market on Sunday. Further south, Totana also offers an artisan fair in the setting of the beautiful Monastery of Santa Eulalia on the edge of the Sierra Espuña and there's an open day in the arboretum on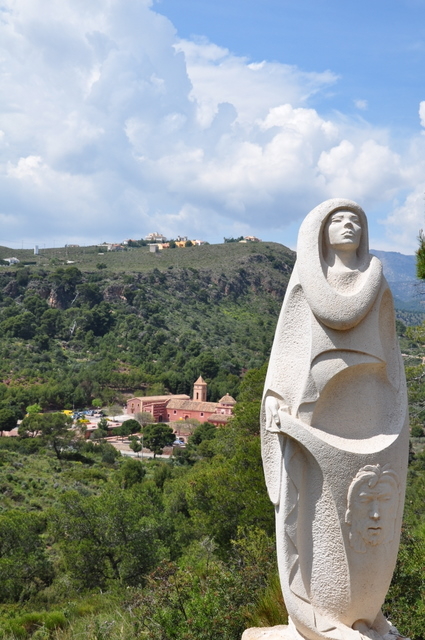 the edge of Murcia City in the El Valle natural park.
There are 155 activities live in the what's on section, which are all listed in date order.These are constantly updated and new items added so you can see in advance some of the many concerts, walks, guided visits and cultural events which are on offer across the region. Programmes for March are being translated and loaded on over the next few days, so keep an eye on the section as it is constantly updated.
DON´T WAIT FOR THE BULLETIN: JUST CLICK WHATS ON MURCIA to see the postings and at the bottom of each page click onto the next page of articles.
Between now and next weekend there are lots of good concerts, with Carmina Burana in Murcia, Opera in Cartagena, a really good Tom Jones tribute coming to Murcia, several classical music concerts, Flamenco and wine tasting in Bullas with tours of wine-related attractions and lunch packages, as well as walks. Plenty more to follow.
Spanish News
This week the cold has abated causing a different set of problems as snow melts and water levels rise in some rivers, the Ebro in the north being the worst affected, Castilla Y León and Rioja expecting further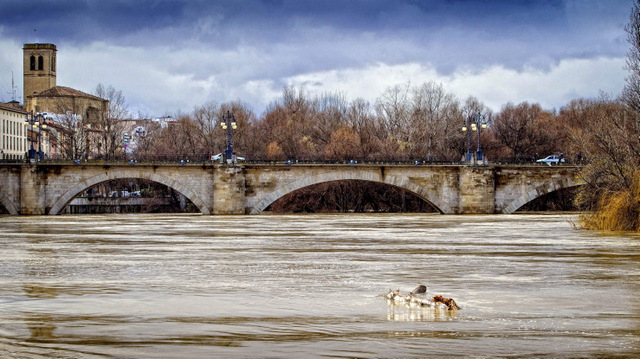 flooding next week.
However, there's still plenty of snow in Spain's skiing resorts, leaving the Spanish thinking of holidays. One resport in the Pyrenees, Baqueira Beret, can expect an avalanche of press photographers next week who will be patrolling the slopes in search of Luis Bárcenas, former treasurer of the PP who is to enjoy a short break in his holiday home after being released from jail as the judge continues to unravel the complicated cash for contracts scandal in which he is embroiled, his holiday pad allegedly purchased using money "borrowed" from the "B-books" of the PP party during his time as treasurer. The Spanish media have had a field day with the topic this week and the story is likely to run until the media grow weary of paying skiing expenses for their photographers.
However, Sr Bárcenas is a never-ending source of media copy at the moment as it was revealed this week that all the court documentation relating to a 15 month investigation into hard drives which were wiped by the PP shortly after the revelations about his accounting activities were published in El País has disappeared.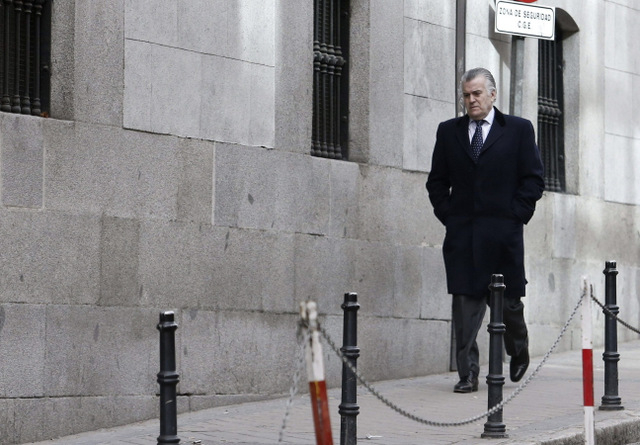 Questions are being asked: how on earth could something like this happen?????
After all the public protests and controversy which took place last year the government has announced this week that they are pressing ahead with amendments to the abortion law, albeit it in a much reduced format, focusing only on the legislation relating to under-age minors, a watered-down format which should satisfy those calling for amendments to the law, but not evoke the ire of the "rights to choose" campaign.
Important legislation which will affect expats relates to the use of speed radars which is also in the spotlight this week.The head of the traffic department announced this week that all speed guns will be made a lot more visible to avoid accusations of unmarked Guardia vehicles hiding behind road signs and concrete pillars so that speeding motorists get caught, and 30 stretches of road will be subject to long-distance monitoring. Speed guns will also differentiate between different types of vehicle to ensure the coprrect speed limit is applied and the tolerance limits will be removed altogether, so if the speed limit is 80, anything over 80 is fineable, 85 just isn´t acceptable any more, so watch that speed!
Immigration continues to be an important topic, the border assaults on the Spanish frontier continuing as illegal immigrants attempt to reach Spanish soil, the frontier police were in the headlines this week using extreme force to repel those trying to climb over the fence as well as physically handling some of those who did. Immigration is such a difficult topic, as anyone who watched the Channel 4 mockumentary speculating what could happen were UKIP to gain power and enforce anti-immigration policies will know. The controversy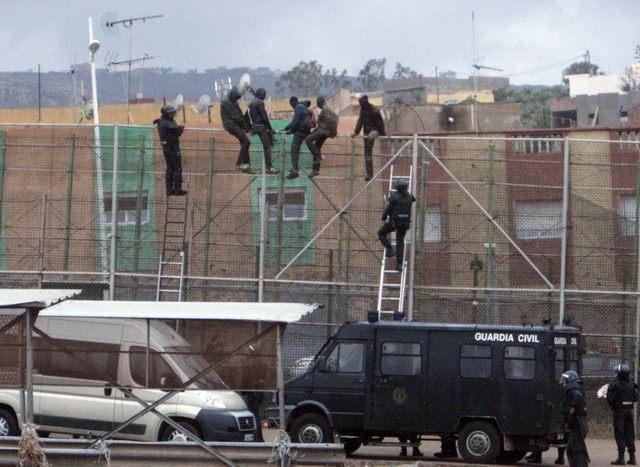 generated ensured that at least this difficult topic was given more consideration, regardless of whether it was thinly veiled political propaganda, a stereotyped piece of condescending trash, or a brilliant piece of thought provoking drama depending on your point of view.
The same problem exists here in Spain and as the traditional political model falls apart with the rise of Podemos, as well as other ultra-left or ultra-right groups, some of the possible scenarios are not as far-fetched as many would believe: you've only got to look at some of the images posted on Spanish News relating to protests over the last couple of years to see confrontation between protesting parties of different ideals in the major cities.
Notary statistics were out this week, confirming that Spanish property prices are finally stabilising, in fact the notaries go so far as to say that prices of residential property actually rose by 0.1% in Spain last year.
The notaries are generally a better source of data than the government run central statistics institute as they record them at the actual point of sale rather than a couple of months afterwards when the properties are registered.
They say that the 364,601 property sales registered in Spain last year is a 19% improvement on 2013, which although it sounds hugely impressive, is a 19% increase on the lowest year of property sales ever recorded since the current method of calculation began, but it's still an increase and a positive evolution.
Tourism figures which came out on Friday were also very positive and the Spanish themselves are starting to express more optimism in their holiday plans for this year, a slow movement of positivity as the feeling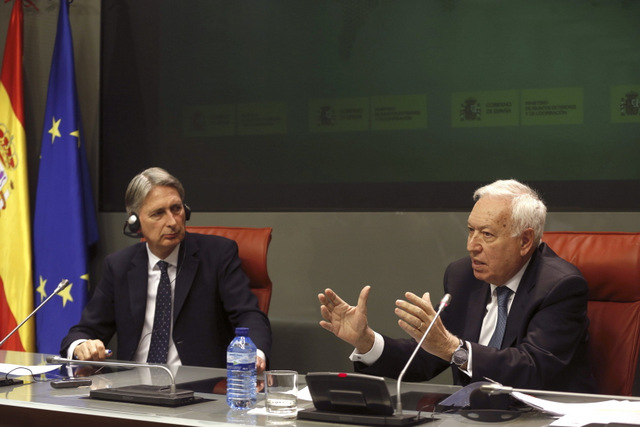 becomes more widespread that a corner has been turned and things are moving up again.There are also more places being created on the Imserso subsidised holidays for pensioners scheme, so if you live here and are retired, make sure you go along to your local pensionistas and get involved.
This week we've even had Spain and the UK sitting down to talk about Gibraltar and discussing the possibility of setting up"ad-hoc" working groups together to find common ground for resolving the long-running disputes about Gibraltar sovereignty between the two nations. The current stalemate is over the intensive border checks which are still causing big hold-ups for those crossing the Gibraltar-Spain border which the Spanish government maintain is absolutely necessary due to the problem of contraband smuggling.
The meeting concluded without any inflammatory remarks from the Spanish Foreign Minister who has controversially said on more than one occasion that he won´t step foot on the rock until it's flying a Spanish flag, and it was obviously a complete coincidence that the press release put out by the Spanish government about the cordiality and positivity of the meeting was followed a short time afterwards by one about the success of Spanish border police busting a shipment of contraband cigarettes coming across the border from Gibraltar.( Apologies, ran out of time yesterday to translate the press release!)
And if you're a twitcher good news from Andalucía, as the number of northern bald ibis reaches 78!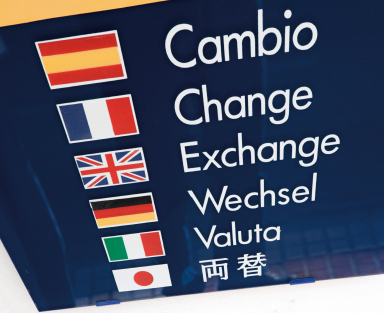 This week Pound Euro currency exchange rate increases still further to 1.3558 Click for this weeks currency round up showing the exchange rate between Sterling and the Euro.
This means that those who transfer their pensions across to Spain are getting more euros for every pound sterling at the moment than they have for seven years, and it also makes Spanish property even cheaper for those buying with Sterling, but rates change constantly, so keep an eye on currency rates if planning a transfer any time soon.
If you still use a bank to transfer money, ask our currency experts for a quote to use a money transfer service, youll be amazed how much more you get for your pounds using this method and its really easy to do!
Click here for a No-commitment quote to transfer money to Spain and see how much you can save!
Would you like to receive this free bulletin?
If you enjoyed this free weekly round-up, then please forward it on to your friends. If you have received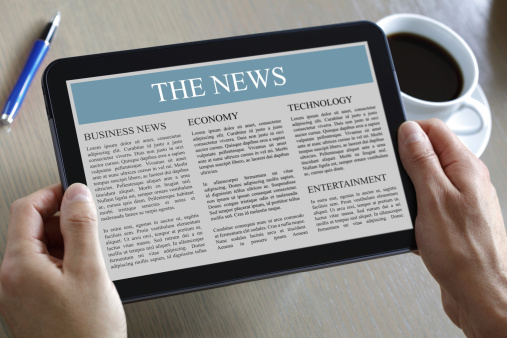 this from a friend and would like to have it sent directly, then click Register for weekly bulletin to sign up.
NONE OF THE TODAY PRODUCTS HARVEST, OR SELL EMAILS IN ANY WAY and we GUARANTEE your details will not be passed on, sold, or used for any other purpose, and are maintained in an off-site facility from which you can unsubscribe at any time.
We also welcome contributions from local charities or clubs, including post event reports, news items and forthcoming events. Use the contact us button in the top header to contact our editorial team.
Images: Copyrighted Murcia Today and Efe. Full or partial reproduction prohibited.

Murcia Classifieds

Why not give Murcia Classifieds a try?
It,s FREE up to €500 for non commercial ads.
article_detail
Thank you for supporting Murcia Today
article_detail
.
Contact Murcia Today: Editorial 966 260 896 / Office 968 018 268