Date Published: 25/07/2014
ARCHIVED

- Murcia Today news round-up, 18th to 25th July 2014
Temperatures up, unemployment down and hope for the Tallante pea-flower
As Spain gradually emerges from the economic crisis which has affected the country for the last few years it's a pleasure to be able to report relatively good news from time to time, and this week has provided an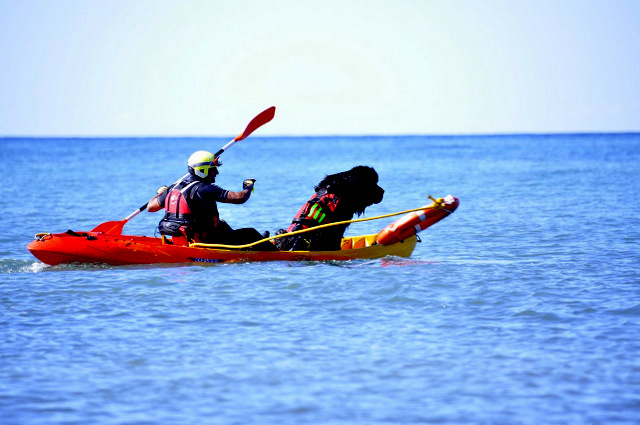 opportunity to do so in the Region of Murcia.
One of the most depressing economic indicators in recent years has been the level of unemployment, and in Murcia as in the rest of the country the latest statistics published this week show that progress is at last being made on this front. Almost ten per cent has been knocked off the Region's jobless total in the last three months alone according to the latest Active Population Survey, and more good news came out of the meeting between regional president Alberto Garre and the national president Mariano Rajoy, where the latter promised that drought aid will be provided for Murcia's farmers. In addition, he gave assurances that priority will be given to the unfinished motorway between San Javier and Santomera, a road which currently ends abruptly in an orange grove in the middle of the huerta.
A further boost, albeit a small one, was provided to the regional economy recently when Liam Neeson and the rest of the cast and crew filming Taken 3 spent a million euros in just nine days in Murcia, and figures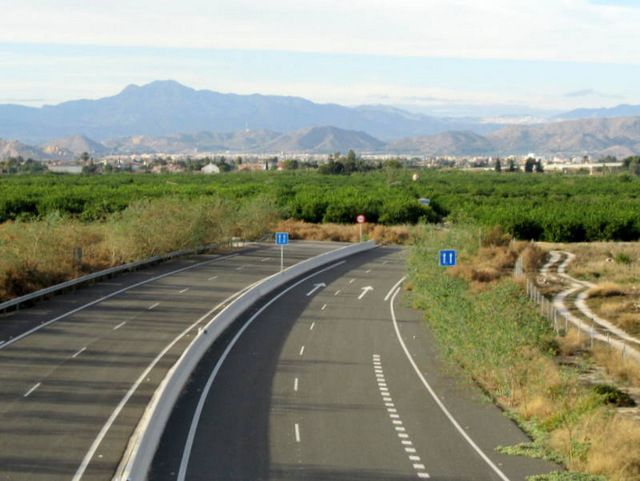 published by the regional government show that the table grape industry in Murcia is now the largest in Spain, but of course not everything is happiness and optimism regarding the economy. The effects of the crisis have included depopulation in the Valle de Ricote and other areas as workers emigrate due to the lack of work there, and while the job market appears to be improving it's still tough to secure a steady job: this was amply demonstrated by the 7,000 candidates competing for just 27 jobs in the public sector on Monday.
In addition, the property market may be leveling out at last, but the latest figures produced by valuation firm Tinsa show that stability has not yet been reached, and that since the peak of late 2007 over 40% of the value of residential property in Murcia has been wiped out.
Another of the news stories to make the headlines this week has been the guilty verdict passed on the Mayor of Torre Pacheco, Daniel García Madrid, for perversion of justice. On receiving the verdict he took the honourable course of action and resigned (although in reality he needn't have bothered as the sentence included a ten-year ban from holding public office). On the whole it's been a bad week for politicians in court: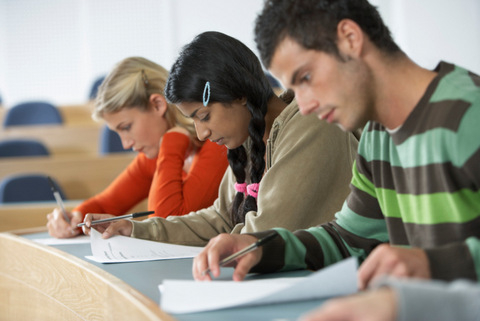 see the national news summary for further details…
But away from the economy and political court cases it is, after all, late July, and a large part of the news is taken up by beach-related issues. In Mazarrón the children's identity bracelet scheme continues to thrive, in Cartagena fishermen have received turtle protection training, in Calblanque the new parking scheme has met with fierce opposition from conservationists despite government figures showing that fewer cars are entering the protected area than before, and in San Pedro del Pinatar a Newfoundland wonder dog has been allowed onto the beaches in order to form part of the lifeguard rescue team.
However, the need for lifeguards and rescue dogs comes as a reminder that care is needed at the beach. Last weekend saw wavy conditions along most of the Costa Cálida, and in Águilas alone the rescue services were called into action 18 times, while in Los Alcázares a man drowned. Water can be dangerous even without waves, and the week began with the tragic death of a 3-year-old in a Yecla swimming-pool: his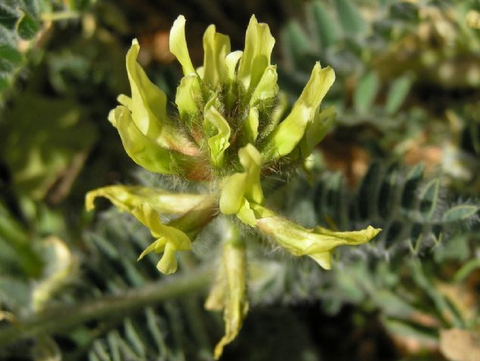 6-year-old sister Carla is still fighting for her own life in hospital after attempting to save her brother. Please read the safety information about pool vigilance as over 5000 people a year across Europe drown in pool-related deaths, most of them needlessly.
Finally, a word of praise for the unsung Tallante pea-flower. This inconspicuous plant deserves applause for hardiness, having reappeared in the municipality of Cartagena a few years ago after being believed to be extinct for over half a century, and this week a team of volunteers from across Spain are working hard under the unforgiving Cartagena sun to improve its chances of survival as part of a European Life + project. To all those involved in the project: enjoy your stay in Murcia, and here's hoping you have time to enjoy some of the cultural activities programmed over the next few days…
Murcia Today What's on, 25th to 31st July 2014
The music scene in the Region of Murcia has now moved outdoors for the rest of the summer, with most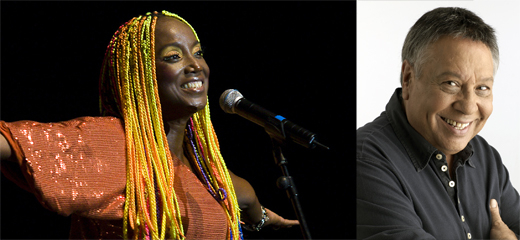 theatres and auditoriums practically closing down until September, and there's a variety of open-air musical entertainment over the coming few days to cater for all tastes.
Two of the most prestigious musical events in the Region are running simultaneously this weekend, as the Mar de Músicas festival in Cartagena draws to a close after nine days of world music at various venues in the city, still with some great music to come ( some of it free) and the San Javier Jazz festival continues with more events this weekend and on into next week. So varied is the music on offer in Cartagena that it's hard to highlight any particular act, but without doubt the best known to the Spanish public are Amaral, who will be closing the festival on Saturday night in the Auditorio Parque Torres. In San Javier, meanwhile, Freddy Cole and Sole Giménez perform on Saturday, and are bound to attract a large and enthusiastic audience.
Another event which reaches its climax this weekend is the flamenco festival at Lo Ferro, where the final night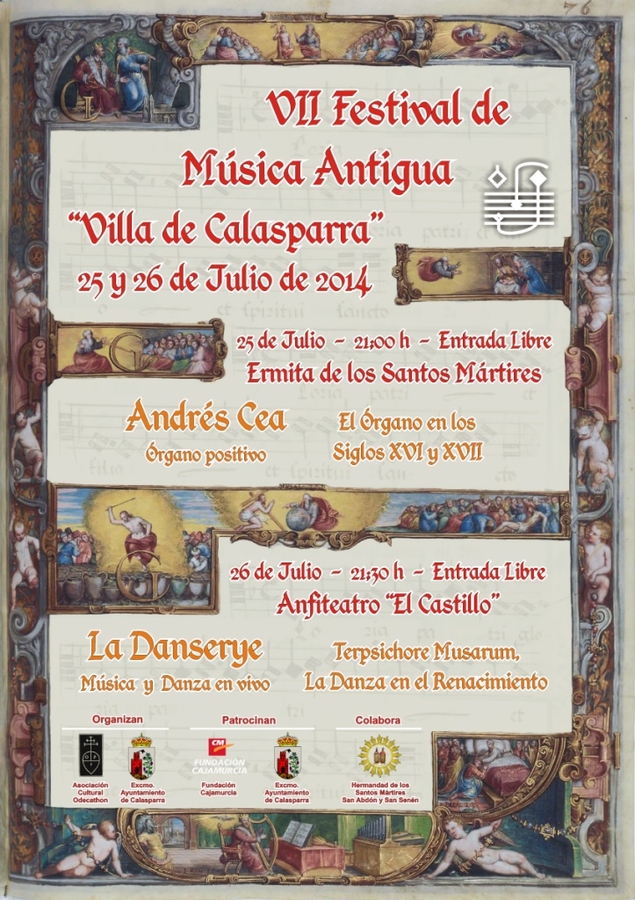 of competition on Saturday is followed by a flamenco ballet tribute to Paco de Lucía.
Another interesting offering is the Festival of historical music in Calasparra, with the FREE Saturday night concert of Renaissance music and dance taking place in the fabulous and tragically, infrequently used castle auditorium overlooking the surrounding countryside, as part of the Fiestas of Abdón and Senén in Calasparra.
These are the main musical events this weekend, but there are plenty of others all over the Region of Murcia, most of them outdoors. The summer season at the Auditorio Infanta Elena in Águilas continues with a dance gala on Saturday and the Katharsis saxophone quartet next Thursday, the 23rd annual free Habaneras concert in Cabo de Palos is being held on Saturday evening, a fabulous location overlooking the Mar Menor by moonlight, always a popular event, and the Alhama de Murcia "music in the parks" season this week features concerts in El Berro on Saturday and the Plaza de las Américas in the town centre on Wednesday.
And that's not all. There are musical events accompanying the fiestas in Santiago de la Ribera and San Cayetano, both in the municipality of San Javier, and the patron saint fiestas also in Totana include three nights of free music as well as an evening artisan market which is running until Saturday night. In the Plaza Bohemia on the La Manga strip there's a free concert in the form of a Police tribute event on Saturday night followed by a children's concert on Sunday.
Further inland another free open-air concert is being held in Cehegín on Saturday, and for those spending an evening in the city of Murcia there is a Nat King Cole evening in the Plaza de las Flores on Wednesday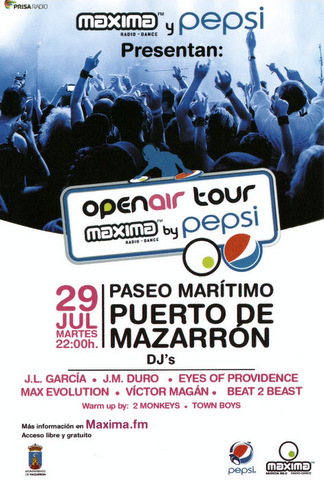 followed by flamenco fusion in the Plaza San Juan on Thursday.
Its worth scrolling down through the pages of the whats on as there are more activities spanning into next week and month, an example being the big DJ night in the paseo marítimo in the Puerto de Mazarrón: this is on Tuesday night and is a national tour being paid for by Pepsi and Maxima fm, featuring some of Spains best DJs, and its free!
For those of a more active nature, there are plenty of opportunities to stretch your legs this coming week, from a free guided walk along the River Quipar in Cehegín to the testing 6.3-kilometre cross-country race in Cabo de Palos, with the night Race for Life in Bolnuevo and the Santiago de la Ribera Mile providing challenges which lie somewhere in the middle in terms of the effort required.
The Events diary on the top toolbar is a useful tool to help you plan, enabling readers to search by date only for whats on in the Region of Murcia.
Spanish news summary, 18th to 25th July
As the summer heats up after the warm dry winter in large areas of southern Spain the risk of wildfires is described by the national meteorological agency is described as "extreme", but this is no deterrent to the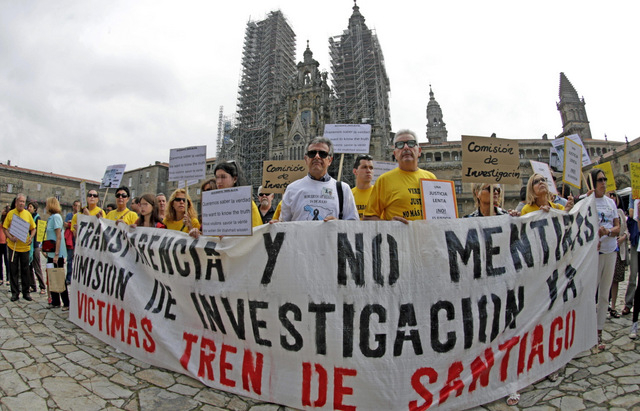 millions of visitors arriving from northern Europe: the number of foreign tourists this year continues to beat all previous records, with 6.6 million reported in June alone, around a quarter of them from the UK, and while most of them head for the Costas and the islands in Andalucía there are also proposals to consolidate the ornithology tourism offered to visitors. Strictly for the birds…
The week's headlines have been dominated, though by good news and bad news. The good news is that the unemployment figures dropped spectacularly in the second quarter of the year according to the latest Active Population Survey: an improvement of a third of a million in just three months is impressive, even if the rate of 24% is still alarmingly high, and this is a definite sign that the state of the economy is at last improving significantly.
More good news is that the anti-climb mesh which has been installed on the fences at the border with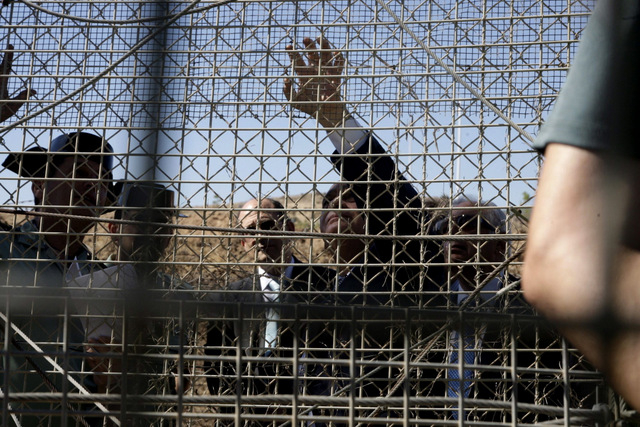 Morocco in Melilla appears to be doing its job: since it was put in place fewer than 1% of those attempting to cross the frontier into the EU have been successful, and this week a group of a thousand would-be immigrants met with no success at all. At the same time, eighteen sub-Saharans attempting to cross the Straits of Gibraltar in two inflatables only made it into Spain because they were rescued as their beach dinghies, unsurprisingly, proved unsuitable for the voyage.
On the downside, the bad news: on Friday six Spanish pilots and cabin crew were missing presumed dead following the crash of a MacDonnell Douglas 83 on its way from Burkina Faso to Algiers, owned by Spanish company Swiftair, and at the same time the atmosphere in Angrois, near Santiago de Compostela, was filled with grief and bitterness as ceremonies were held to commemorate the victims of one of Spain's worst ever rail crashes exactly a year ago.
Politicians in the news this week included the former president of Castellón, Carlos Fabra, whose appeal against a guilty verdict in respect of four charges of tax fraud was rejected. Sr Fabra will now be obliged to serve his 4-year prison sentence, and the former Mayor of Torrevieja Pedro Hernández Mateo is about to start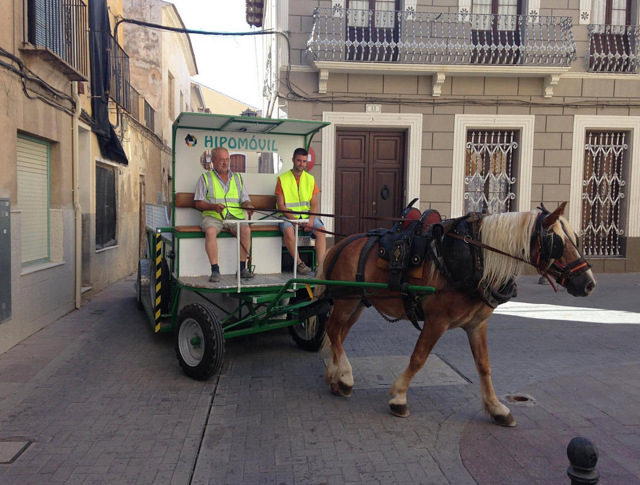 a similar 3-year sentence for perversion of justice.
Elsewhere, the situation in Gibraltar continues to cause tension, not only between the UK and Spain but also between Spain's two main political parties, and among the drug hauls reported this week have been hashish travelling on a jetski and cocaine hidden in potatoes.
Pride of place, though, has to go to the municipality of Monforte del Cid, in Alicante where, in a throwback to days gone by, the diesel-powered rubbish collection lorry is to be replaced by a horse and cart. It may seem primitive, but estimates suggest that savings of up to 50% will be made and one less horse will end up at the slaughterhouse due to the economic crisis, as well as the town regaining character in its old quarter: now that's progress!
Lots more Spanish news on www.spanishnewstoday.com
Valencia Today www.valenciatoday.es
Click to read the weekly news and whats on round-up for the neighbouring Comunidad Valenciana

Currency round-up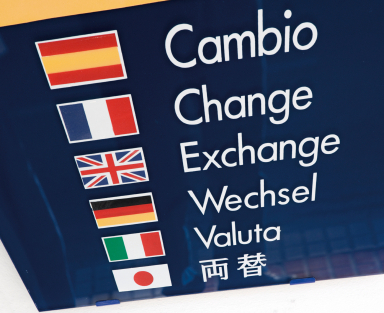 This week currency exchange rates have started to turn back down slightly, although rates are still at nearly a 23 month high, for those changing money from sterling to euros, making Spanish property even better value and giving those who transfer their pensions across to Spain more for their money. If you still use a bank to transfer money, ask for a quote to use a money transfer service, youll be amazed how much more you get for your pounds using this method!
Click for this weeks currency round up showing the exchange rate between Sterling and the Euro.
Would you like to receive this free bulletin?
If you enjoyed this free weekly round-up, then please forward it on to your friends. If you have received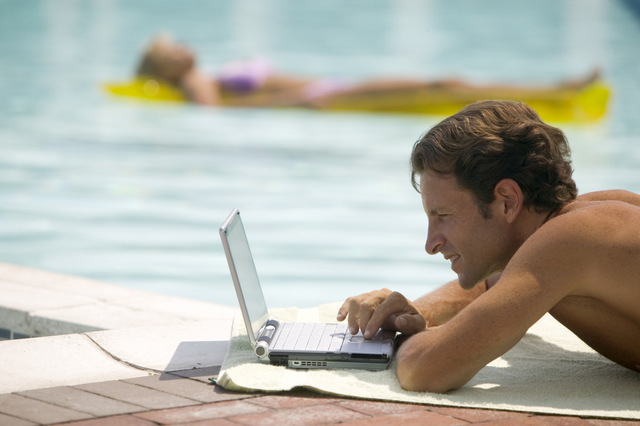 this from a friend and would like to have it sent directly, then click Register for weekly bulletin to sign up.
We GUARANTEE your details will not be passed on, sold, or used for any other purpose, and are maintained in an isolated off-site facility from which you can unsubscribe at any time.
We also welcome contributions from local charities or clubs, including post event reports, news items and forthcoming events. Use the contact us button in the top header to contact our editorial team.
Images: Copyrighted Murcia Today and Efe. Full or partial reproduction prohibited.
Murcia Classifieds
Why not give Murcia Classifieds a try?
It,s FREE up to €500 for non commercial ads.
Click on an item or
Read More
to view full dtails
article_detail
Thank you for supporting Murcia Today
article_detail
.
Contact Murcia Today: Editorial 966 260 896 / Office 968 018 268