Date Published: 07/09/2018
ARCHIVED

- Murcia and Spanish news summary week ending 7th September 2018

Gota fría storm warning in the Costa Cálida over the weekend
Lead image: Sun rising over the Mar Menor this week. Los Alcázares tourism.
Throughout August there has been uncharacteristically stormy weather in Spain – the total of 776,000 lightning strikes is described by the State meteorological agency Aemet as "extraordinary" – and this weekend there is a strong risk that devastating "gota fría" storms could arrive in the Region of Murcia.
For those who are not aware, the gota fría storms which often occur in Mediterranean coastal areas are far removed from what northern Europeans think of as a heavy storm, and can result in serious flooding and even loss of life, as has been proved on various occasions in the past. Between Friday and Tuesday heavy storms and rain are likely to cover all of the Murcia Region at some time, and although these are not in themselves particularly dangerous, the conditions are now right for an "isolated high altitude depression" also known in Spanish as a "DANA" or "Gota Fría".
This warning is not confined to the Murcia Region; this week Catalunya has already witnessed violent storms and flooding, and the Gota Fría warning extends to Andalucía, the Valencia Region and Alicante Province, Melilla and the lower reaches of the Castilla La Mancha Region.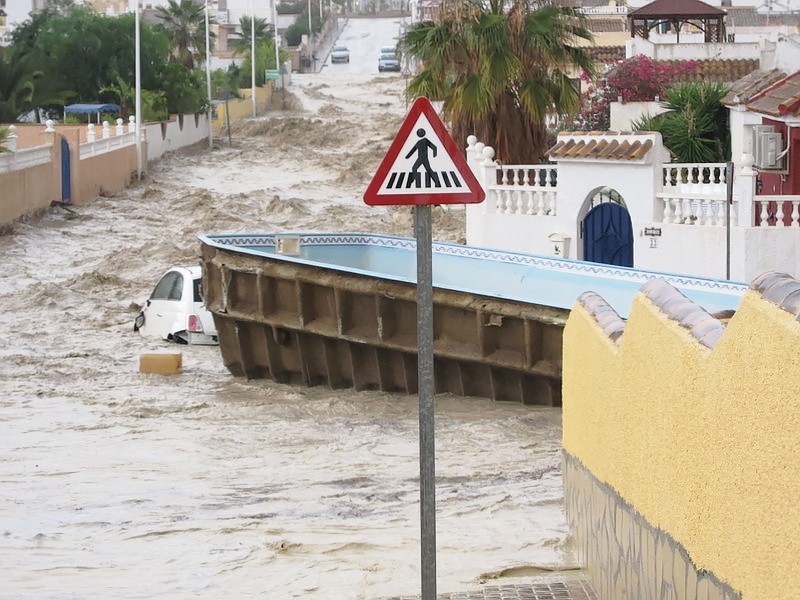 Gota Fría storms can be highly localized and are notoriously difficult to predict, but certain areas are naturally prone to flooding, such as the Guadalentín Valley (including Puerto Lumbreras, Lorca Totana and Alhama), the Altiplano (the higher inland area including Jumilla and Yecla) and the Segura valley which runs through the Ricote valley and down past the city of Murcia.
The State Meteorological Agency Aemet has released a general DANA warning advising that conditions could potentially result in torrential downpours and placed most of the region on a yellow alert for Sunday and Monday although a spokesman said in a separate interview that the region was not expected to receive the torrential downpours witnessed in other gota fría situations, in spite of the fact that rainfall could be very heavy in some locations (as stated many times, these downours are notoriously dificult to poinpoint and predict). The information will be updated throughout the weekend as the situation evolves. On Friday afternoon the Murcian regional government activated its pre-emergency plan, advising local authorities and emergency services of the need to activate their own local emergency plans and be prepared for a potential Gota Fría between Saturday and Monday.
It's important not to panic - there is a massive difference between a storm, a dangerous storm and a Gota Fría, and many of those issuing warnings on social media will not be communicating official information – but at the same time it's worth repeating some general precautions to bear in mind if the storms bring torrential rain:
steer clear of ramblas (the natural floodwater channels which carry excess water to the sea, but are normally dry for most of the year
keep a clear head: streets can become kneedeep in water within minutes and running water can be as dangerous as accumulated water
Don't be tempted to move the car or try to drive through floodwaters! Every time there is flooding in Murcia a car ends up in an agricultural ditch as drivers are unable to see where the road actually is, and over the years a number of deaths have occurred when cars have been washed away by floodwater either trying to cross a rambla or driving through what looks like shallow water, but isn´t.
Further advice and information is available here.
Environmental and agricultural news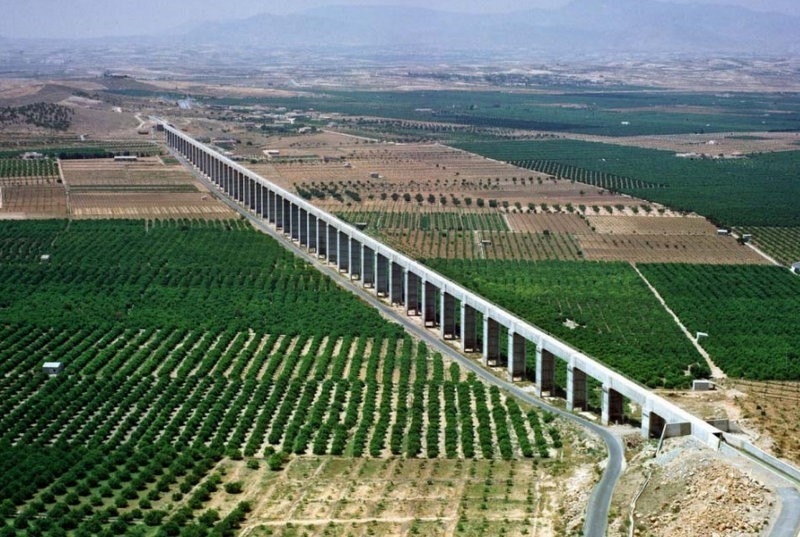 "Water war" heats up as Murcia awaits another transfer via the Tajo-Segura water supply canal: the Murcia president demands more water while his counterpart in Castilla-La Mancha warns that another transfer would be an abuse of the River Tajo, which he claims is currently "like a sewer".
Mobile phone app brings about beach clean-ups in La Manga and Los Nietos: the CONECTAmbiental app can be used to report environmental issues to the Murcia government.
Table grape picking begins in Murcia: the fruit will soon be reaching UK supermarkets, making table grapes Murcia's second most important export crop after lemons.
Murcia agriculturalists fear the spread of the destructive almond wasp: up to 90 per cent of crops could be lost if preventative measures are not taken.
200 more mating pairs of birds in the salt flats of San Pedro del Pinatar this spring: encouraging increases in the numbers of Audouin's gulls and Kentish plovers at the regional park, which will benefit from an investment of 1.79 million euros over the next 4 years.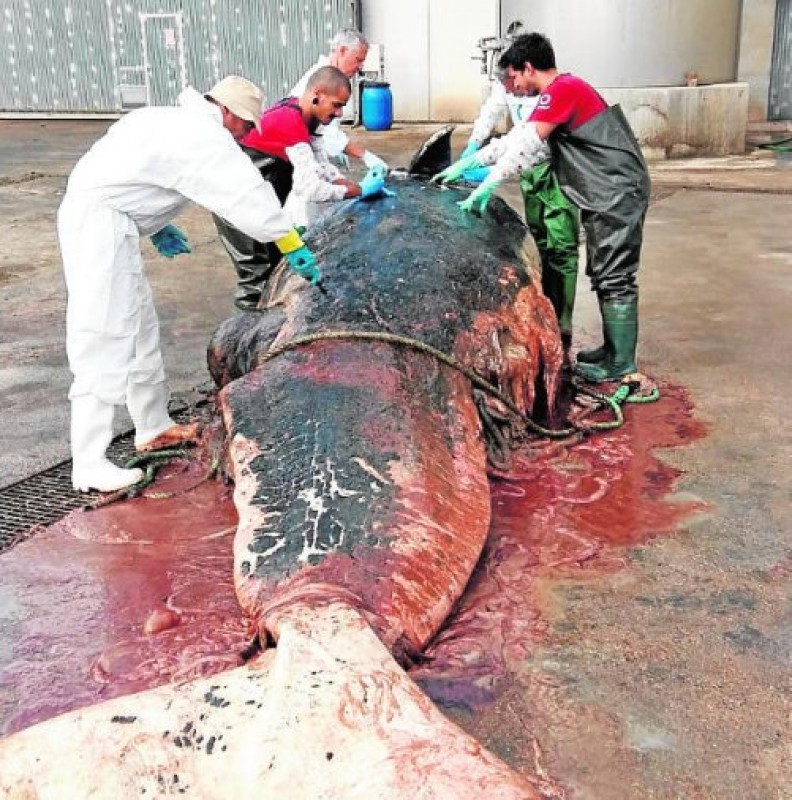 Body of 6-metre sperm whale retrieved off the coast of Cartagena: the whale is believed to have died after a collision with a ship or a large boat, having suffered a broken spine.
August was the fourth warmest month in the Costa Cálida this century: night-time lows remained above 20 degrees for the entire month in the city of Murcia while rainfall varied between over 100 millimetres in Sierra Espuña and under 1 millimetre in the Campo de Cartagena!
Tourism news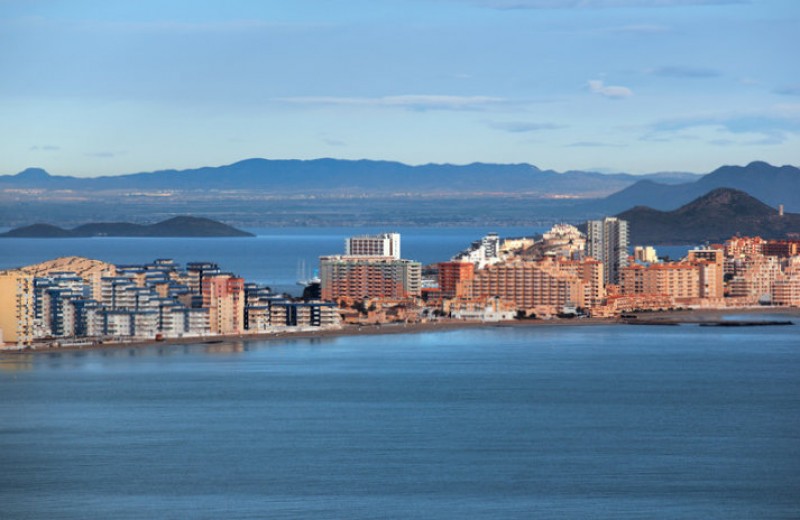 Murcia out-performs the rest of Spain in terms of international tourism growth: the number of foreign visitors to Murcia in July was just 1.3 per cent higher than in the same month last year, but this modest increase compares favourably with the nationwide decrease of 4.9 per cent. The British market has accounted for just under 42 per cent of the year-to-date total in the Costa Cálida.
Costa Cálida golf tourism promoted at Made in Denmark tournament: direct charter flights from Denmark to Murcia have been organized this November.
Costa Cálida hotel occupancy reached 90 per cent in August: Murcia beach hotels were almost full despite increased competition from other Mediterranean countries.
Only four fatalities at Costa Cálida beaches in July and August: beach vigilance teams were called into service over 1,000 times a day during the height of summer.
Other items in the Murcia news
British man dies while waiting outside Cartagena bus station: the death of the 52-year-old is believed to have been from natural causes.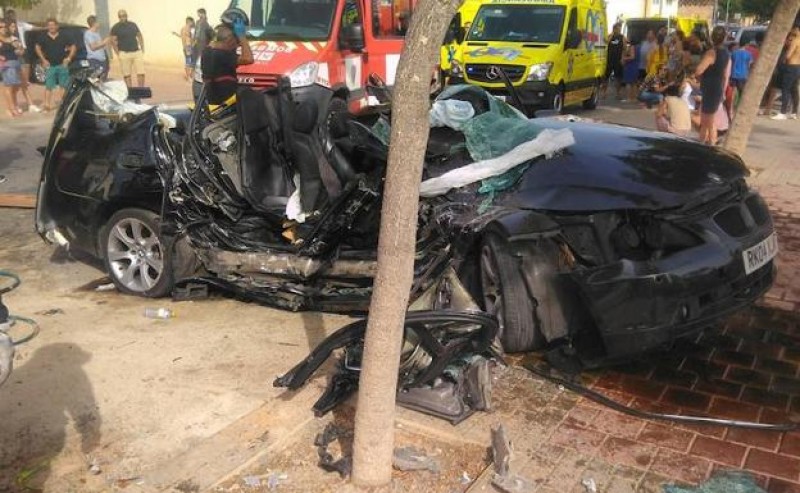 Nine injured in Cartagena and Torre Pacheco road accidents: the injured in Cartagena included two children and a 4-month-old baby.
Revised plans presented for completion of San Javier's "orange grove motorway": the RM-1 gradually inches closer to Santomera, having reached the countryside north of Murcia from San Javier.
Seasonal August increase in unemployment twice as high in Murcia as in the whole of Spain: the jobless figure in Murcia climbs back over 100,000.
Moratalla man arrested for growing marijuana forest! Plants of up to 2.5 metres confiscated in the countryside of Puente de Hellín.
Textbook howler places the city of Murcia in Mazarrón! Outrage over historical and geographical errors in textbooks (the Mar Menor is listed as being in Valencia) as the new school year begins.
Thieves caught red-handed with 1,000 golf balls at La Manga Club: the damage done to lakes and other features on the three courses at La Manga Club will take 44,000 euros to repair.
More seafront promenade promises in Los Urrutias and Los Nietos: 600 metres of seafront walk are still "missing" in Los Urrutias as the new Secretary of State for the Environment reportedly promises to remove any obstacles preventing the completion of the promenades.
1.2 million euros for new road bridge just outside Lorca: the bridge will solve problems caused by occasional gota fría flooding in Aguaderas.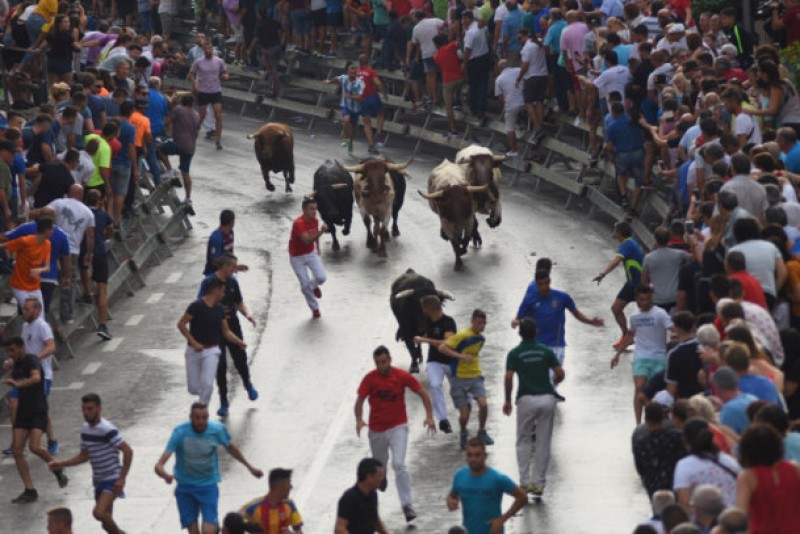 Rain responsible for serious injury in the first Calasparra bull run: a young man was gored in the lower back after slipping on the wet tarmac.
23 migrants intercepted on board two small boats off Cabo de Palos: the unauthorized migrants were brought ashore in Cartagena on Wednesday afternoon.
Improved access to 2,400-year-old archaeological site in Jumilla: Coimbra del Barranco Ancho was home to around 500 Iberians in Sierra de Santa Ana.
15 Murcia drivers a day caught in vehicles without the ITV roadworthiness certificate: the figure seems high but is 13 per cent lower than at the same point last year!
Restoration work halted again at the monastery of San Ginés de la Jara: the construction company Hansa Urbana is reluctant to continue if they are not allowed to build on the land around the monastery.
Murcia and Spanish property news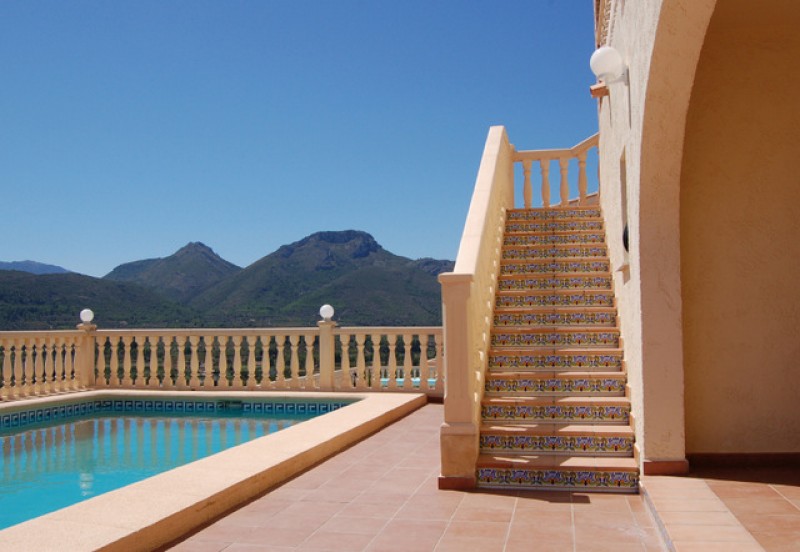 The real estate market statisticians of Spain were busy in the first week of September after no doubt enjoying a few days off in August, and various bulletins were issued, all of them indicating that the recovery of the market is continuing both in Murcia and in Spain as a whole.
In terms of the market value of housing in Spain the most important report came out on Friday, showing that in the country as a whole sale prices during the second quarter of this year were 2.6 per cent higher than in the previous quarter and 6.8 per cent up on the same period in 2017. However, these sharp increases were due largely to the results found in Madrid and Catalunya, where annual rises of around 10 per cent are reported, while in the Region of Murcia the index rose by 1 per cent during the second quarter and 2.6 per cent over the last year.
Nonetheless, the index is now 9 per cent higher than in the first quarter of 2014, when prices bottomed out, and the upward trend seems likely to continue given the apparent high demand which currently exists in the Costa Cálida.
Curiously, this increase in sales figures is not reflected by the amount of mortgage activity in the Region: another report published during the week showed that the number of new mortgages registered during the month in the Region reached 735, just 1.4 per cent more than in June 2017, while in Spain as a whole there was a 3.9 per cent year-on-year rise in mortgage lending in June.
Finally, the figures were made public this week regarding the number of Spanish properties bought by non-Spaniards during the second quarter, revealing that approximately a fifth of all properties sold in Murcia were bought by those of other nationalities. That amounts to approximately 825 sales made to non-Spaniards in the Costa Cálida during the three months and it can only be assumed that UK nationals accounted for a large proportion of them: in the whole of Spain, British buyers were involved in 14.9 per cent of transactions falling into this category.
Spanish news round-up: immigration and Catalan separatism continue to dominate the national headlines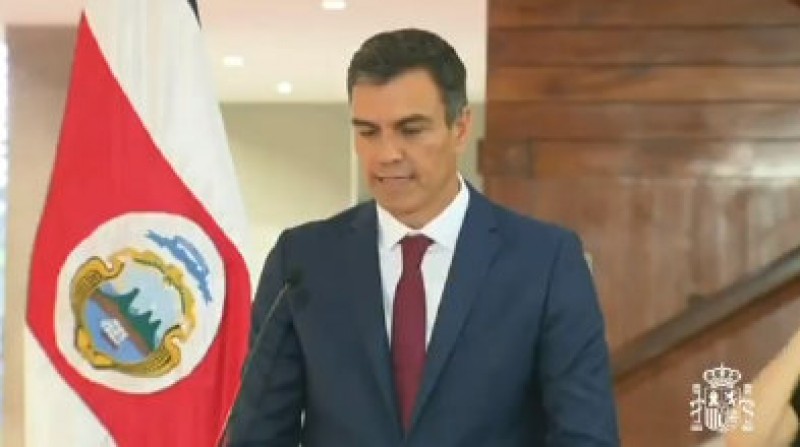 As the Spanish parliament and those of the 17 regions re-convene after the summer recess there has been plenty of talk during the week about the situation in Catalunya, where national Prime Minister Pedro Sánchez is keen to avoid a repeat of the tumultuous events of last autumn. While 1,000 extra police and Guardia Civil officers have been sent to the region in anticipation of possible unrest on and around the "Diada" (Catalunya's "national day" on 11th September), Sr Sánchez has also hinted that he would be in favour, at least in principle, of a referendum in the region to approve or disapprove a new statute establishing the degree of self-government given to the region.
This would not entail the granting of independence from Spain, but a "re-definition of the degree of autonomy enjoyed by the Catalan government", and at the same time the Prime Minister has called upon Catalan separatists not to "repeat the mistakes" they made last year, warning that should they fail to do so the option of re-imposing direct rule is still open.
Another topic on the agenda of the national government is the continuing proposals for Spain to switch back to the same time zone as the UK, adopting GMT and BST. The Greenwich Meridian runs approximately through the centre of the Pyrenees and then cuts across north-eastern Spain, returning to the mainland to clip the coast of Alicante near Benidorm, Calpe and Denia. As a result, most of the country lies to the west of the imaginary line, the most significant exception being the Balearic Islands.
But General Franco adopted Central European Time in 1940 as a gesture of solidarity with Hitler, and thus the whole country apart from the Canary Islands is included within the Central European Time Zone, meaning that the sun rises and sets later than it "ought to". In order to evaluate the viability of a return to GMT, it was announced this week that a special government committee is to be created.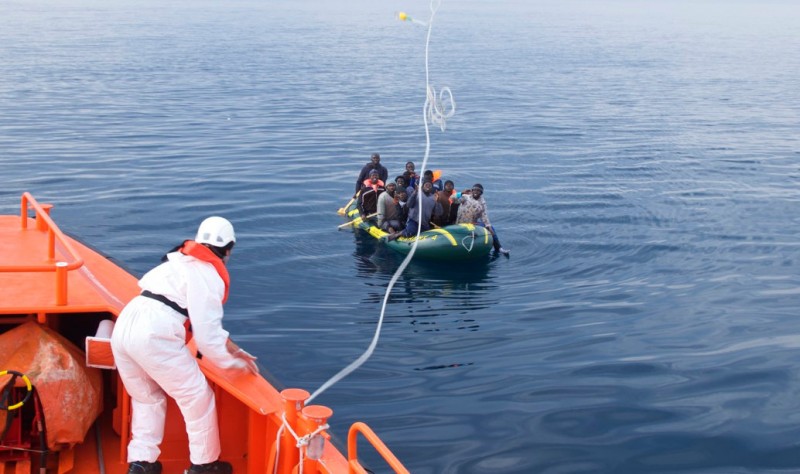 But it is migration which continues to hog the headlines three years after the death of Alan Kurdi, the 3-year-old Syrian boy who drowned off the coast of Turkey and who made headlines when images of his lifeless body were published. Unfortunately it is reported that the situation in the Mediterranean has worsened further since then, and the UN's refugee agency ACNUR reports that by the end of July at least 318 would-be immigrants had died while attempting to cross by sea from Africa into Spain. This is three times as many as in the same period last year, while another 23,000 have succeeded in setting foot on Spanish soil.
Also this week, the government has promised that 40 million euros will be distributed to Spanish regions who volunteer to take care of unaccompanied under-age migrants, in response to pleas for help from the authorities in Andalucía. Given this summer's flood of unauthorized migrants crossing the Strait of Gibraltar the resources there are currently stretched beyond their limit, hence the central government's incentive package, but criticism of the plan in Murcia has been very vocal; Miriam Pérez, the head of the regional government's Family and Social Policy department, lamented the "continual improvisation" of the government and complained that Carmen Montón, the Minister for Social Welfare, has merely "pulled out another rabbit from her hat".
Elsewhere many Guardia Civil officers will be relieved this week after Fernando Grande-Marlaska, the Minister of the Interior, ordered that a proposed dress and appearance code for them be withdrawn and re-drafted. The previous draft specified that all officers with visible tattoos be given three months in which to have them removed, that no more than one ring or bracelet should be worn, and that beards and moustaches would be tolerated only as long as they were allowed to grow no longer than 3 centimetres!
For more details on these and other stories scroll down below…
Would you like to receive this bulletin?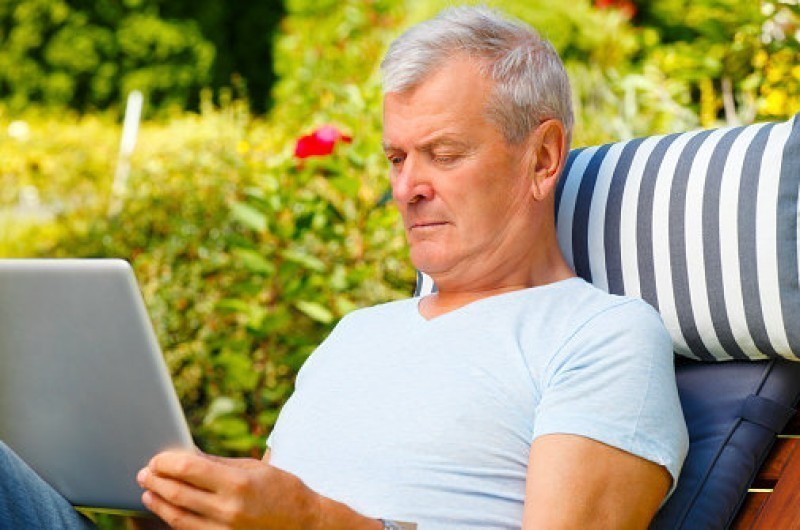 If you enjoyed this free weekly round-up, then please forward it on to your friends. If you have received this from a friend and would like to have it sent directly, then click Register for weekly bulletin to sign up.
NONE OF THE TODAY PRODUCTS HARVESTS OR SELLS EMAILS IN ANY WAY and we GUARANTEE your details will not be passed on, sold, or used for any other purpose, and are maintained in an off-site facility from which you can unsubscribe at any time.
We also welcome contributions from local charities or clubs, including post event reports, news items and forthcoming events. Use the contact button in the top header to contact our editorial team.
Images: Copyrighted Murcia Today, weather picture Pol Turrents. Full or partial reproduction prohibited.
Contact Murcia Today: Editorial 966 260 896 / Office 968 018 268