Date Published: 09/11/2018
ARCHIVED

- Murcia and Spanish news round-up week ending 9th November 2018

Ryanair finally confirm flights will be transferred from San Javier to Corvera but refuse to clarify from what date!
With the scheduled opening of the new Region of Murcia International Airport in Corvera now under 10 weeks away on 15th January (according to all statements made by Aena to date) it has finally been confirmed that Ryanair will be transferring its flights from Murcia-San Javier to the new facility, but the airline is still showing extreme caution regarding the date on which that will happen.
"We are awaiting a confirmed opening date from Aena and will take necessary steps once this date is confirmed", reads a statement received by Murcia Today from the airline on Thursday, but at least it is now known that flights will be diverted to Corvera rather than passengres transferred to Alicante-Elche!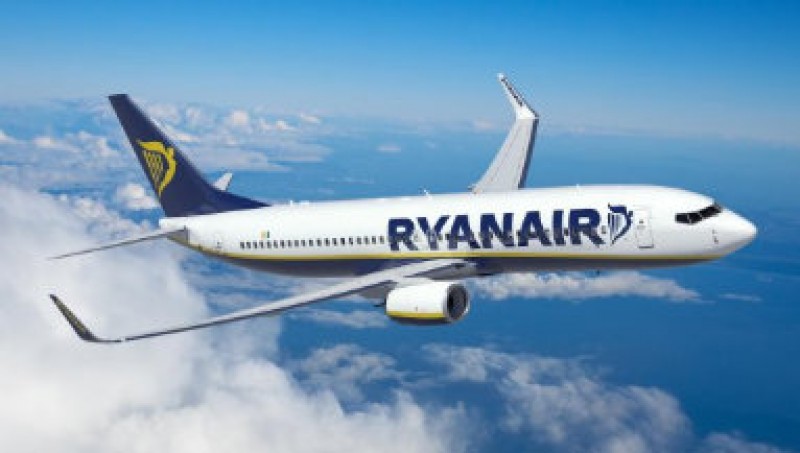 Aside from the flight schedules, this week it has emerged that the necessary certification from the State Air Safety Agency AESA will be issued as soon as various items of equipment are optimized and calibrated. This is the verdict following a three-day inspection of the facilities at Corvera, and there is apparently no suspicion that the minor adjustments needed will not be made before the scheduled opening date.
In addition, another favourable environmental impact report has been issued for the airport, specifically in relation to the measures required to preserve the soil, vegetation and hydrological characteristics of the land on which the "Juan de la Cierva" airport is located, as well as taking steps to protect wildlife, prevent erosion and minimalize noise and air pollution, and with Murcia taxi drivers meeting to confirm their proposed fares on pick-ups at the airport next week it really does seem that the airport transfer could finally become a reality.
Unless, of course, Ryanair know something we don't!
Environmental news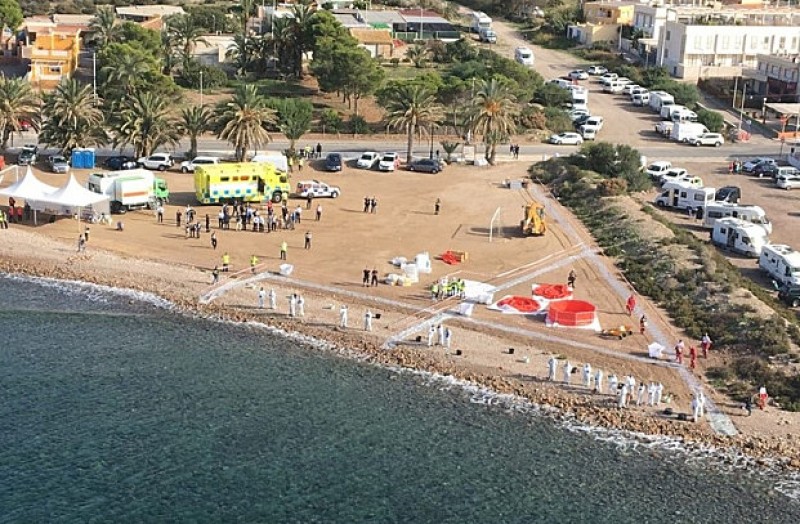 Simulated fuel spillage emergency shatters the calm of La Azohía! Maritime rescue vessels, a helicopter and over 150 staff converged on the tranquil village on Wednesday and a field hospital to treat marine animals and sea birds was created on the beach in La Azohía.
Portmán bay regeneration project: installation of the 2.7-kilometre conveyor belt is to begin at the end of this month as the government insists that the work can still be completed by October 2020, although critics anticipate a delay of at least a year. In the meantime, the residents are pressing for a sporting marina to be built once the regeneration work is finished.
Ecologists walk out on Murcia government Environmental Advisory Council: Ecologistas en Acción and Anse denounce a lack of action on topics of environmental importance, commenting in one instance that "after so many years it would have been difficult to do things worse".
Last month was the coolest October in Murcia for 8 years: the end of the month brought record low maximums for the tenth month of the year in many places, including 13.3 degrees in the regional capital, while at the other end of the scale was a high of 32.6 degrees in Águilas on 7th October!
Tourism news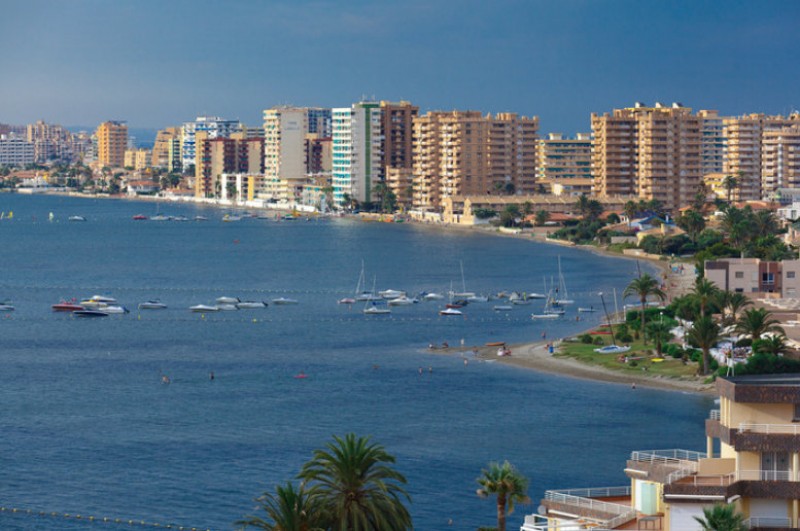 The latest international tourism data show that the number of visitors to Spain from abroad in September reached 8.92 million, registering a slight 0.5 per cent increase over the same month in 2017 despite the main market, that of the UK, showing a drop of 3.1 per cent. However, while the number of British tourists fell, they still accounted for 23.6 per cent of the total, around half as much again as the second most important source of visitors (Germany), and the amount of money they are calculated to have spent while in Spain has risen in the first nine months of the year by 2 per cent to 14,619 million euros!
In none of the 17 regions of Spain is this dependence on the UK market greater than in Murcia, where so far this year those coming from the UK account for 41.8 per cent of all spending by visitors from abroad, and in the months prior to Brexit the degree of dependence shows little if any sign of decreasing despite efforts to attract visitors from other countries. Part of the reason for this may be the large number of UK nationals who own second or holiday homes in the Costa Cálida: after all, those who own or have access to a home here are not likely to stop visiting it due to Brexit, and neither are they likely to limit their visits to a long weekend except in certain circumstances.
It is also interesting to note that although international tourism is growing faster in the Region than in Spain as a whole, Murcia still captures remarkably little of all tourist expenditure in Spain, despite the advantages provided by its year-round climate, the attractions of the Mediterranean and Mar Menor coastlines and a host of other factors. International tourist spending in Murcia this year represents just 1.28 per cent of the national total ( which so far this year has exceeded 71 billion euros), and even in terms of spending by visitors from the UK that proportion only rises to 2.63 per cent! There's certainly plenty of potential for Murcia to capture some of this money given its undoubted attractions!
In the light of the key role that British visitors play in the international tourism sector, the Costa Cálida had its own stand at the World Travel Market at the ExCeL centre in London this week, where the imminent opening of the new airport in Corvera was presented as an added attraction to bring people to this part of Spain.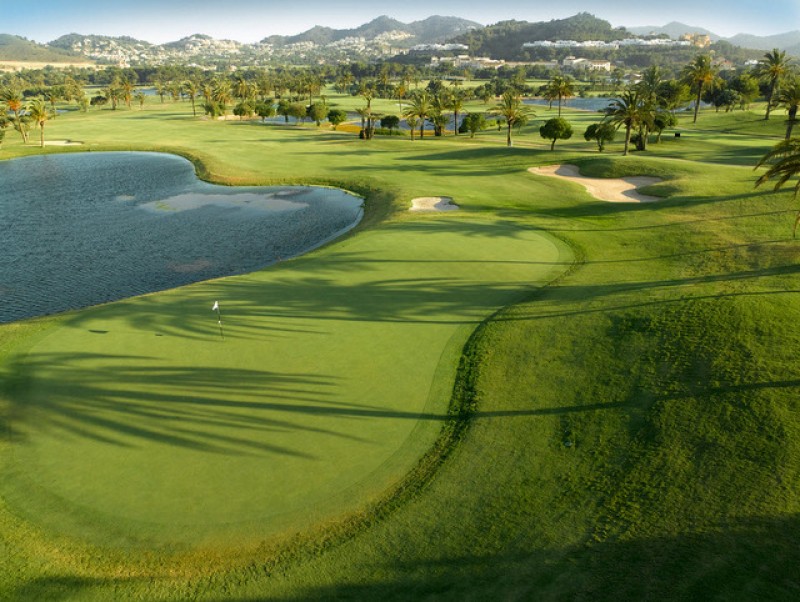 La Manga Club named Best Golf Venue in Europe for the second consecutive year: recognition too for the five-star hotel at the most prestigious golf resort in the Costa Cálida.
Águilas extends its network of rural walking paths: the Sendero del Baladre is one of seven which have been cleaned up and re-conditioned and 50 people joined in a guided walk there last Sunday.
Two more cases of dengue fever transmitted by tiger mosquitoes in Murcia
It has been confirmed that another two people resident in the Region of Murcia contracted dengue fever this summer without travelling to parts of the world in which the virus is common, meaning that they must have been infected by bites from Asian tiger mosquitoes in this country as these are the only insects in Spain which are capable of transmitting dengue to humans.
The two patients who bring the total of cases in Murcia residents up to five this summer are a 53-year-old man and his 19-year-old son, both of them resident in Cabezo de Torres in the northern outskirts of the regional capital, who were successfully treated at the Hospital Morales Meseguer in late September and early October. Both made complete recoveries.
Meanwhile, the Spanish family doctors' society has warned the public to be on the alert for dengue fever and are calling for a more aggressive public awareness campaign in order to ensure that appropriate preventative measures are taken by ordinary householders.
Other items in the Murcia news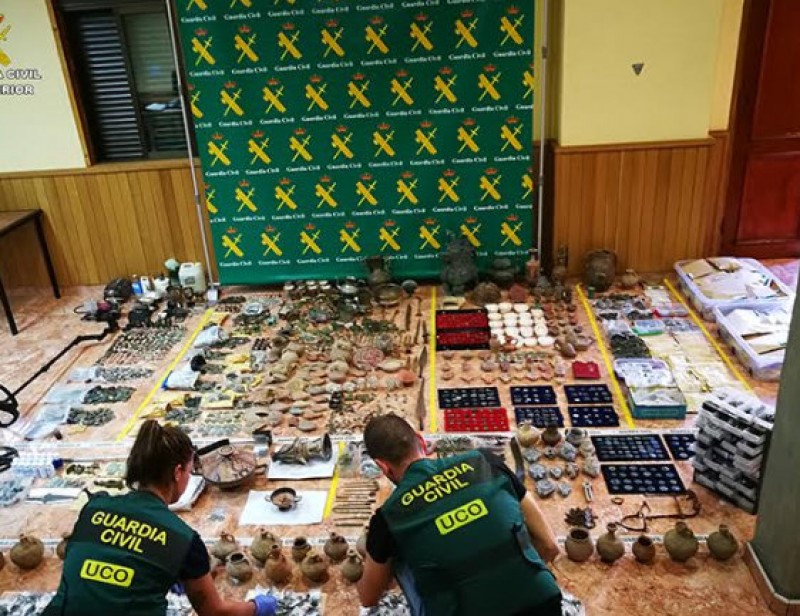 30,000 archaeological pieces recovered in police swoops in Spain and Bulgaria: 4 of the 13 arrests were made in Murcia and Los Alcázares as the objects, some of them fakes, were recovered, and the Guardia Civil's Spanish Historical Heritage Protection Plan continues to meet with great success in the Region.
Facilities being improved at Santa Ana La Vieja in Jumilla: 130,000 euros to renovate and improve the facilities for visitors at popular beauty spots in the mountains just outside the town.
Unemployment rose in Murcia and the rest of Spain in October: however, the longer-term trend remains downward throughout the country, with the figure in Murcia hovering just above 100,000.
Bus service re-launched between Los Alcázares and the Hospital Los Arcos: the route was re-inaugurated on Monday after a 5-year absence.
Spain drops to 32nd in English language rankings: "Must do better" is the verdict as Murcia languishes near the foot of the Spanish table and the country as a whole ranks above France but below South Korea.
Reflector jacket leads to arrest of La Manga sports centre thief: the former employee at the Polideportivo concealed his identity using his old work jacket.
Three Jumilla wineries taking part in the Hong Kong Wine Fair: the annual event is one of the most important of its kind in south-eastern Asia.
Fierce opposition in Murcia to government plans to force HGVs to use toll motorways in Spain: 130,000 trucks travel between Murcia and the French border every year, two thirds of them along the Mediterranean coast, where drivers resent the extra cost and inconvenience of having to use toll roads.
However, it may be that they won't be affected so badly after next year, when the government says that the toll charges on the AP-7 between Alicante and Tarragona will be lifted!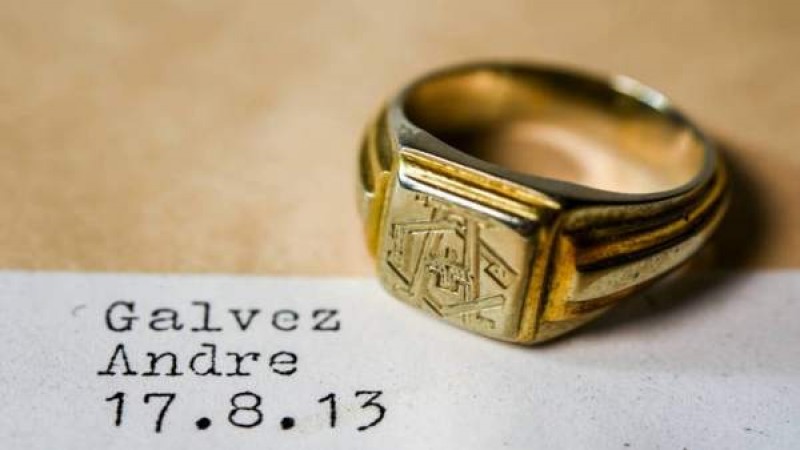 Nazi concentration camp internee identified in Lorca: descendants stand to inherit his belongings, including a fine signet ring, although tracking them down could be hard as Andrés Gálvez is thought to have emigrated to France as an infant before 1920!
Smoking is the main cause of fatal cancer in Murcia: lung cancer is far more common in men than in women in Murcia, and although around 23 per cent of the adult population smoke the intention is to reduce that figure to under 10 per cent by 2025.
Murcia and Spanish property news
It's not often that the property market makes the national headlines in Spain and the government feels the need to step in and take urgent action, but that was certainly the case this week!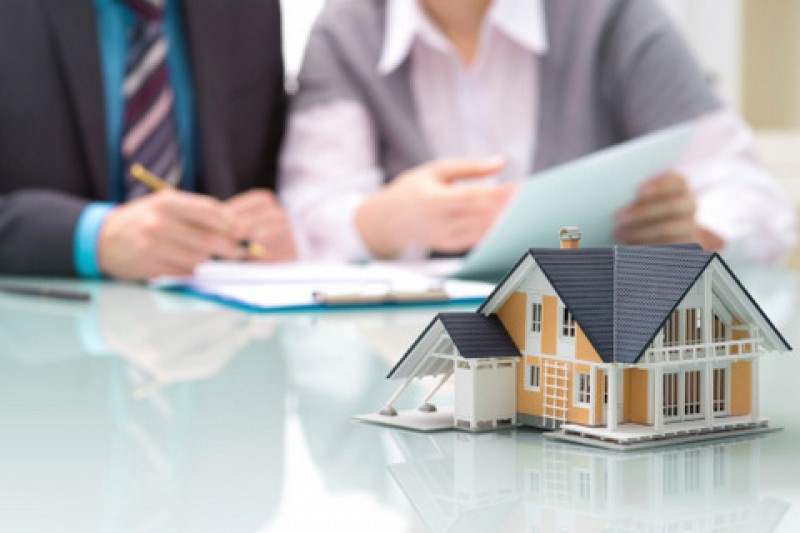 Until a month ago hardly anyone in Spain gave a second thought to the tax on juridical acts, which for the last 23 years has been paid by anyone taking out a mortgage loan and normally amounts to 1.5 per cent of loan capital, but over the last three weeks the issue has become hugely controversial. In fact, earlier this year when the Supreme Court ruled that it should continue to be paid by the borrower hardly anyone batted an eyelid.
But that all changed on 18th October, when the same court ruled in a different case that in fact the responsibility for paying the tax lay with the lender, i.e. the bank concerned.
The effects were immediate. With the ruling interpreted as retrospective, lending banks in Spain suddenly faced the prospect of a massive payout to anyone who had taken out a mortgage in the last four years (or, according to some analysts, even longer), and their share prices fell sharply on the stock exchange.
However, within a couple of days the Supreme Court announced that the ruling was to be reviewed by all 31 of its judges, and the outcome of that review, which took place on Monday and Tuesday of this week, was a 15-13 vote in favour of the liability returning to the borrower. The banks breathed a sigh of relief, although aware that the matter could later be referred to the EU courts of justice.
But such was the public outcry that on Wednesday Prime Minister Pedro Sánchez intervened, stating that his government would be introducing a modification in the law with almost immediate effect to transfer the liability back to the lenders. This modification will come into force on Monday 12th November, but it can be assumed that very few borrowers will have been in a hurry to register their mortgages and pay the tax in the intervening few days!
Elsewhere in the property market, the latest figures produced by leading property valuation firm Tinsa show a nationwide increase in property values of 4.8 per cent over the last 12 months, with prices rising by 6 per cent in Mediterranean coastal areas and values now 15.8 per cent higher than when the market bottomed out 3 and a half years ago, and the notaries reported increases in September of 2.5 per cent rise in prices and 0.2 per cent in sales figures. But the likelihood is that when statistics are published for the month of October they will show a considerable drop in mortgage activity and, most probably, sales figures, due to the uncertainty and constant changes of opinion regarding the mortgage tax over the last three weeks!
Spanish news summary: Francoist supporter arrested for planning to assassinate the Spanish Prime Minister as plans to exhume the mortal remains of the dictator are back on track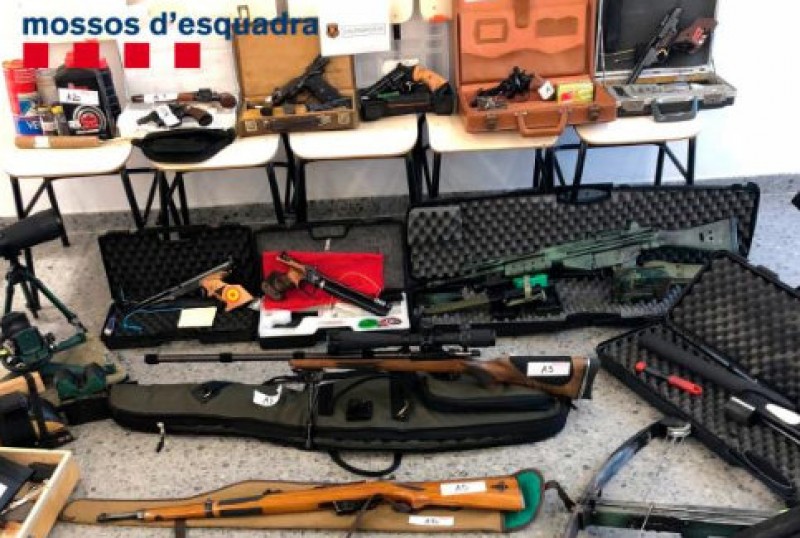 Apart from the twists and turns in the mortgage tax saga (see above), one of the biggest news stories in Spain this week was the arrest in the province of Barcelona of a former ultra-marathon champion on charges of plotting to kill the Spanish Prime Minister Pedro Sánchez.
Miguel Murillo, who has fond memories of the last years of General Franco's dictatorship (his father was Mayor of the town of Rubí in the early 1970s) vowed to exact revenge for Sr Sánchez's plans to exhume the remains of General Franco, and when police raided his home they found an armoury containing four precision deer-hunting rifles, one military assault rifle, a sub-machine gun and 16 other firearms. Murillo, it has emerged, was a member of the local shooting club in his home town of Terrassa, where it is reported that he was not exactly an expert marksman, but he practised regularly and his lack of expertise certainly doesn't mean that he wouldn't have been able to hit his target.
Once he had decided on the need to "sacrifice himself for Spain" and rid the nation of Pedro Sánchez, far from keeping his intentions to himself, the would-be killer proclaimed them explicitly and in public on social network sites, where he mentioned his "clear intention" to carry out the plan. The police clarify that the only element missing was "logistical support", consisting of someone to supply him with Pedro Sánchez's agenda and a hide-out to flee to after the deed was done.
Meanwhile, after appearing to run into an insurmountable obstacle last week, it appears that the exhumation plan is likely to go ahead, albeit with a delay. As things stand there is no legal way for the government to prevent the grandchildren of the dictator having his remains re-buried in the La Almudena cathedral in Madrid, presenting the risk of this holy site and important tourist attraction becoming a place of pilgrimage for supporters such as Miguel Murillo.
But the solution proposed is a simple one: if the law doesn't allow the veto of this option, simply change the law! That is precisely what the Spanish government now intends to do, introducing a clause in the Historical Memory Law which specifically prevents Franco from being buried at any site where it might be possible for him and his ideology to be glorified, insisting on a private location rather than a public one.
And on the saga goes......!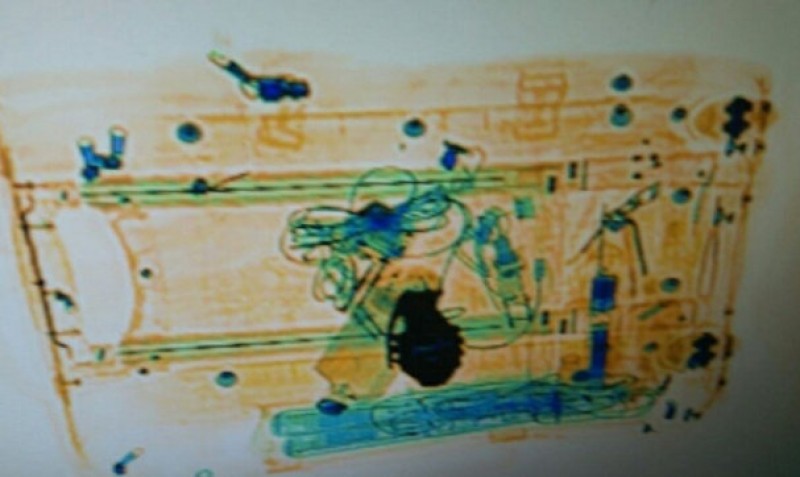 Elsewhere there was chaos on Wednesday morning at the two busiest railway stations in Spain, Sants in Barcelona and Atocha in Madrid, after what appeared to be a hand grenade was belatedly spotted in the scan of a small suitcase which had been taken onto an AVE high-speed train between the two cities by a female passenger. Eventually it turned out that the object was nothing more than a belt buckle in the shape of a grenade, but not before both stations had been evacuated: the alarm lasted three hours, and enquiries are now under way into how and why the suspect object was not reported for around half an hour and the woman was allowed to board with her case.
Other items in the news include Donald Trump's government going back on a commitment made under the presidency of Barack Obama to remove soil contaminated with plutonium from Palomares in Almería – the air accident which caused the problem occurred all of 52 years ago, but still no satisfactory clean-up has been carried out – and the deaths of at least 17 African migrants after their small boats ran into trouble off the coasts of Cádiz and Melilla. The search is still on-going for more migrants in Cádiz both at sea and on land, as it is believed that some migrants could have found hiding places after reaching the shore.
For more details on these and other stories in the Spanish news scroll down below…
Would you like to receive this bulletin?
If you enjoyed this free weekly round-up, then please forward it on to your friends. If you have received this from a friend and would like to have it sent directly, then click Register for weekly bulletin to sign up.
NONE OF THE TODAY PRODUCTS HARVESTS OR SELLS EMAILS IN ANY WAY and we GUARANTEE your details will not be passed on, sold, or used for any other purpose, and are maintained in an off-site facility from which you can unsubscribe at any time.
We also welcome contributions from local charities or clubs, including post event reports, news items and forthcoming events. Use the contact button in the top header to contact our editorial team.
Images: Copyrighted Murcia Today. Full or partial reproduction prohibited.
Contact Murcia Today: Editorial 966 260 896 / Office 968 018 268