Date Published: 09/03/2018
ARCHIVED

- Murcia and Spanish news round-up week ending 9th March 2018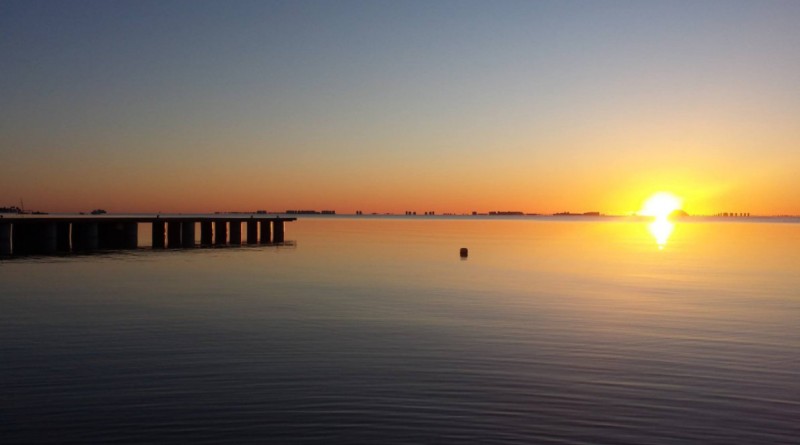 Image: Tourist office Los Alcázares
Sunny spring weather in the Costa Cálida as Corvera airport already brings signs of new investment to Murcia!
Spring is most definitely on its way in the Costa Cálida this week, and although there have been showers every day the temperatures are set to reach the mid-twenties on Saturday, and with Semana Santa just around the corner and the evenings getting longer there are plenty of reasons for optimism in the Region of Murcia.
One of these concerns the new airport in Corvera: there are some who are sceptical about the positive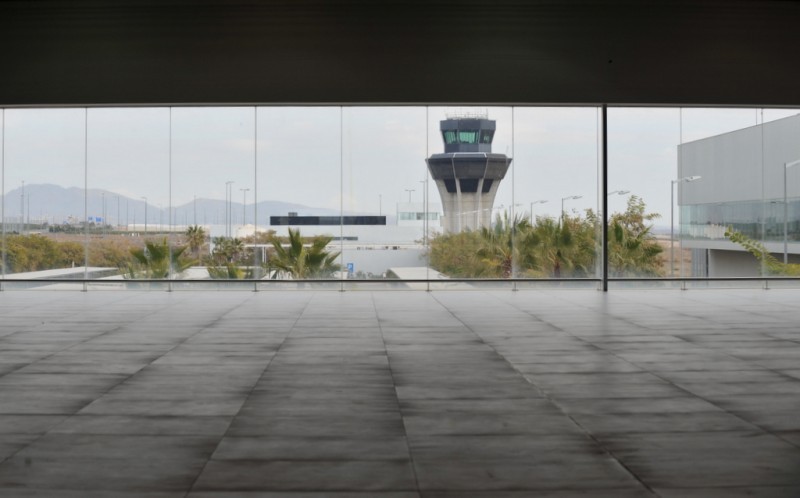 impact which the opening of the Region of Murcia International Airport will have on the tourist sector and the rest of the regional economy, but this week it seems that it has already generated new investment and 120 jobs a good nine months before the possible opening date! The re-opening of the 5-star hotel at the Hacienda del Álamo golf resort will provide not only employment but also added prestige to the area, and is surely a sign of more good things to come as further details regarding Corvera become clear over the next few months!
Other topics hitting the headlines this week have been a huge demonstration in Madrid demanding long-term solutions to the water shortage which is affecting crop farming in Murcia, and the partial gender equality strikes which took place throughout the country on Thursday to coincide with International Women's Day: for more on these and other topics, read on!
Agriculture and the environment
50,000 marchers in Madrid demand long-term solutions to the drought in Murcia: the Murcia president and a former national football team manager were among those who joined the marches demanding guarantees of the future water supply for the "market garden of Europe", in an event which took place just twenty-four hours after the national government announced on Tuesday that permission has been given to extract water from aquifers. It might be imagined that this would appease the crop farmers, but while the availability of 80 cubic hectometres more water considerably eases their plight in the short and medium term they are anxious to see a commitment to long-lasting measures which will ensure that Murcia, Alicante and Almería are able to maintain their current levels of agricultural production.
Opposition emerges to Mazarrón mine clean-up plan: local residents fear the unique landscape of the San Cristobal mine could be affected by the PRASAM intervention in the mines of Mazarrón.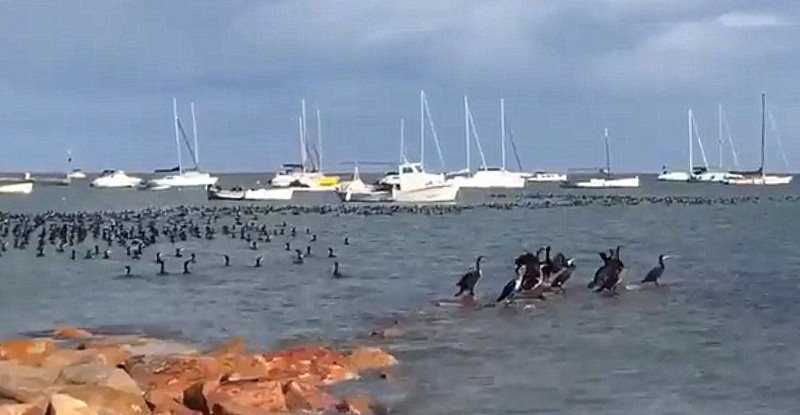 Cormorants flock to Los Álcazares to feast on young mullet: welcome signs of normality in the ecosystem of the Mar Menor as nature shows it abundance!
Molluscs to be enlisted in the project to regenerate the Mar Menor? Clams and mussels help to reduce the presence of nutrients and phytoplankton in seawater, and they have already been used with success at other "bio-remediation" projects, for example in Lysekil in Sweden and New York.
Scientists highlight the need for public awareness in fighting the tiger mosquito: Mazarrón is the only Town Hall in Murcia to have created local bylaws to combat the spread of the insect, which can carry and transmit illnesses including zika, dengue and chikungunya as the tiger mosquito continues to extend its reach.
Airport and tourism news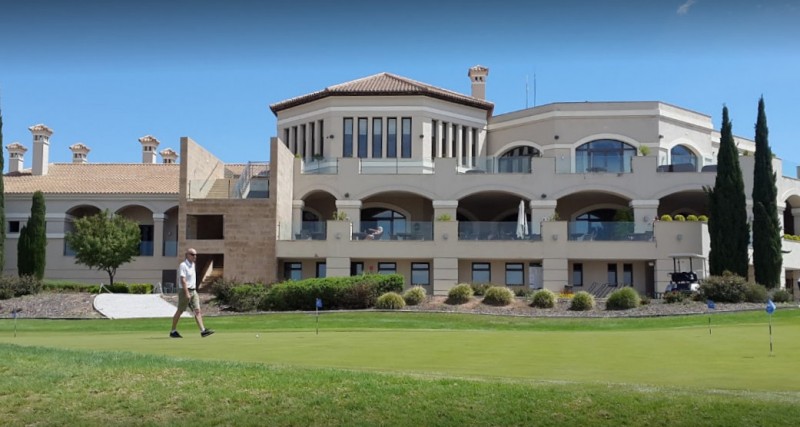 5-star hotel to re-open in Hacienda del Álamo just 7 kilometres from Corvera airport: 120 jobs will be created by the "Corvera" effect in Fuente Álamo before the airport even opens! This should help to counter the scepticism in some quarters over the assertion that the new airport will bring increased investment to the Region of Murcia, generating both economic activity and employment.
Control tower contract at Corvera airport ready to be put out to tender: Aena reiterate their intention to open the airport in Corvera as soon as possible, while inviting bids for the initial 8-year air traffic control contract.
However, patience is the watchword for those awaiting flight schedules at Corvera: the terminal could handle up to 16 flights per hour, but the aim is to treble existing San Javier passenger numbers over a quarter of a century, not on day one!
Costa Cálida tourist board woos more German visitors at Munich fair: Germany was the fourth largest source of international tourism for Murcia in 2017.
Emergency reinforcements completed at Mula castle: more investment on the way as the 16th century fortress is restored and renovated, following the success of the Town Hall in achieving a majority share of the ownership of the monument.
Bids invited for contracts to build 4 boat and jetski launch ramps in the Mar Menor: these 4 sites on the landward side of the lagoon will be followed by others in La Manga.
Other items in the Murcia news
Doors stolen from pantheons in Cartagena cemetery: one of the doors was recovered from a scrap metal dealership in Santa Lucía, and has now been re-installed.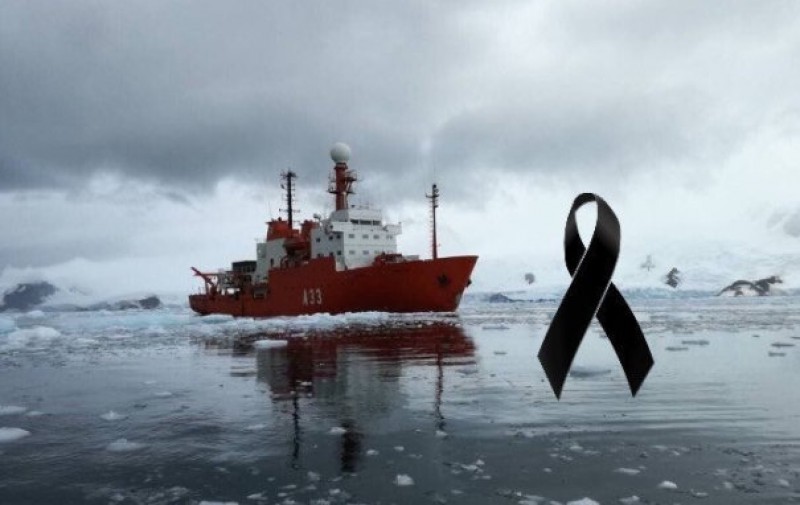 Frigate captain dies after falling into the Antarctic from Cartagena-based research ship: the body of 53-year-old Javier Montojo Salazar was found 6 hours after he fell from the Hespérides during this year's annual mission near the South Pole.
Woman dies as car plunges into the Rambla del Albujón in La Puebla: the accident occurred between Cartagena and Los Alcázares on Thursday morning.
New warning signs to protect cyclist safety on four more roads in Murcia: drivers are urged to take care on popular cycling routes in rural areas of Murcia in an effort to increase road safety.
22 more years behind bars for Cartagena mugging and robbery gang: three members of a violent gang have received additional sentences for robbing petrol stations and other businesses.
Another bastion unearthed as the 18th century city wall of Cartagena is excavated: the Muralla de Carlos III, which was built 250 years ago, ran for almost 5 kilometres around Cartagena.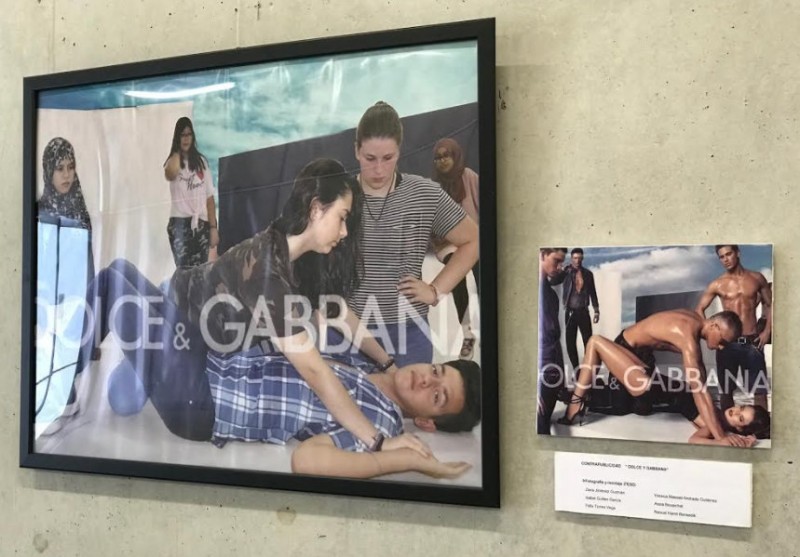 2-hour strikes across Murcia to support gender equality on International Women's Day: women earn 13 per cent less than men doing the same job in Spain, and the first ever gender equality strike in this country received almost universal support on Thursday.
Children in charge at the Town Hall of Torre Pacheco: the Childhood and Adolescence Committee in Torre Pacheco consists of 28 under-18s.
Emergency light aircraft landing on the Murcia-San Javier motorway: no-one was injured but traffic was disrupted, understandably, on the RM-19 in the municipality of Torre Pacheco.
Far fewer speeding and other motoring fines in Murcia in 2017: after 10 months of the year the revenue collected from fines was only half the 2016 figure. One fixed speed gun in Jaén detected a total of 55,304 offences between January and October, equating to 182 per day!
Gold chain stolen from corpse on the way to the mortuary in Cieza: the son of the deceased claims that a religious medallion also disappeared en route from the local hospital, where his father passed away.
Blanca and Ricote seek to settle 300-year feud over municipal boundaries: 6 square kilometres are at stake in the Ricote valley in northern Murcia in a dispute which goes back centuries!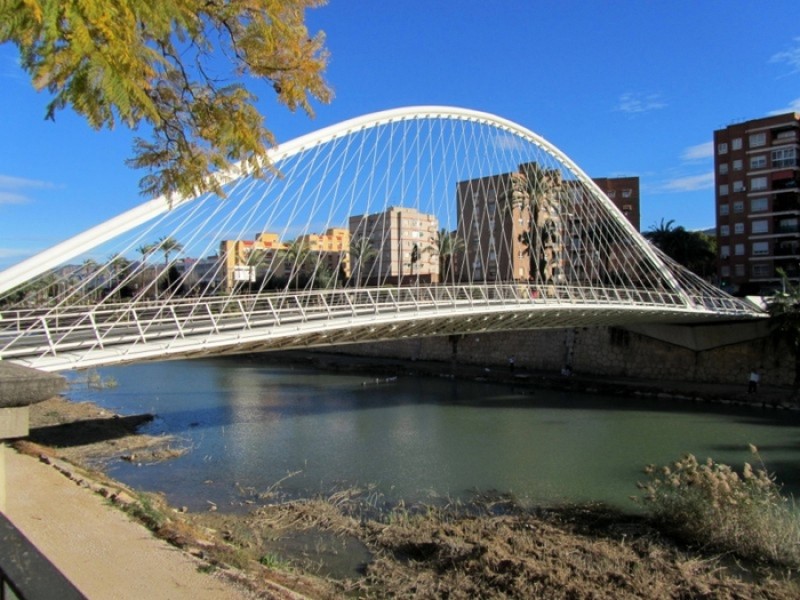 More repair work needed on controversial Murcia footbridge: the visually attractive Pasarela de Vistabella needs re-surfacing yet again, and has been a source of constant headaches for the Town Hall since it was opened in 1999.
Burglars arrested after at least ten robberies in Islas Menores and Los Nietos: holiday homes were targeted in the towns on the shore of the Mar Menor.
Three HGV drivers found to be under the influence of drugs and alcohol in a week in Murcia: two of the men were arrested after spectacular accidents in Jumilla and Lorca, and all were between four and seven times over the legal limit for alcohol.
Neanderthals were painting decorative trinkets in Cartagena 115,000 years ago! The findings in the Cueva de los Aviones at the mouth of the natural harbour force a re-assessment of the abilities of Neanderthals, and hint that they and Homo sapiens may have evolved from a common ancestor.
Murcia foreign residence permit office implements prior appointments only policy: waiting times at Extranjería on the old main road to Molina de Segura could be cut from 2 hours to 20 minutes.
Murcia and Spanish property news
There have been plenty of statistical surveys and reports relating to the property market this week, with perhaps the most interesting being the data published by the Ministry of Development which show that in the final quarter of 2017 a third of all property sales in Murcia in late 2017 were to non-Spaniards!
Between October and December 2017 there were 4,427 sales completed before notaries in the Costa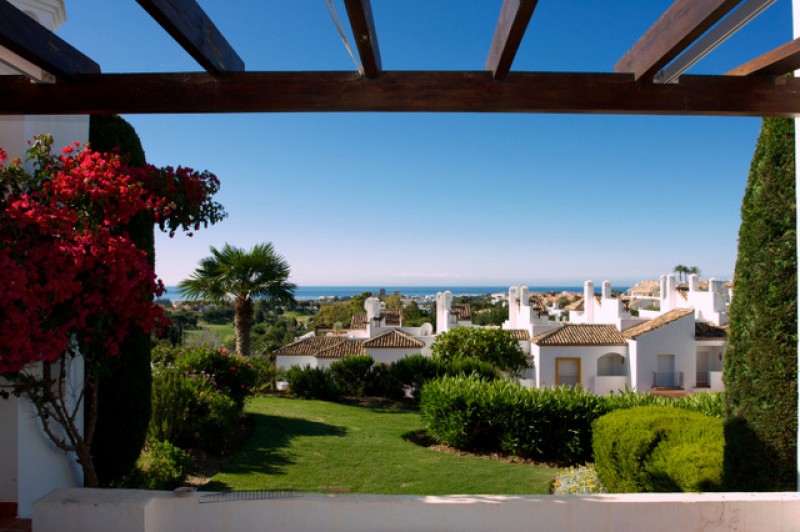 Cálida, representing a healthy 22.1 per cent increase over the same period the year before, and among these 1,467 involved non-Spanish buyers. It seems that the surge in sales in Murcia is gaining momentum, and there can be little doubt that we foreigners are playing our part!
Almost all of the other data published during the week also bring positive news. The central government have reported that market prices rose by 7.2 per cent across the country last year (although by rather less in Murcia, despite reaching their highest level for five years), and Spain's notaries reported an 11 per cent rise in property sales during January. However, the notaries did not observed any increase in average prices, reporting a 0.4 per cent year-on-year decrease.
Nonetheless, Tinsa beg to disagree: the leading valuation firm reports a 4.5 per cent yearly increase in prices in February, the most significant upward movements being in the Balearic and Canary Islands, provincial capitals and large cities and along the Mediterranean coast, and at the same time one leading property portal reports an increase of 7.7 per cent in second-hand housing prices!
Elsewhere, a reflection of how the market has developed over the last decade is provided more figures which show that there were fewer mortgage-related evictions in Murcia in 2017 than at any time since 2008: it seems that the real estate sector has finally rid itself of unsustainable purchases made a decade or more ago during the speculative boom!
Spanish news summary: The Catalan presidency saga drags on, apocalyptic starfish massacre and tornadoes in Andalucía, and hopes rise for the rights of UK nationals after Brexit!
The separatists in Catalunya have at last stood down and recognized that the exiled former president cannot be re-instated while he remains in Belgium, and this week have hit upon the ideal alternative candidate: a man who has spent the last four and half months in prison after being accused of undermining the national police and the forces of law and order! Should they persist in proposing Jordi Sánchez (image above) as the man for the job, it appears that Catalunya is likely to remain under direct rule from Madrid: exactly the opposite of what the secessionists are trying to achieve!
But although this has once again been among the top stories in Spain this week, there have also been others attracting a lot of attention: the gender equality strikes on Thursday (see above), for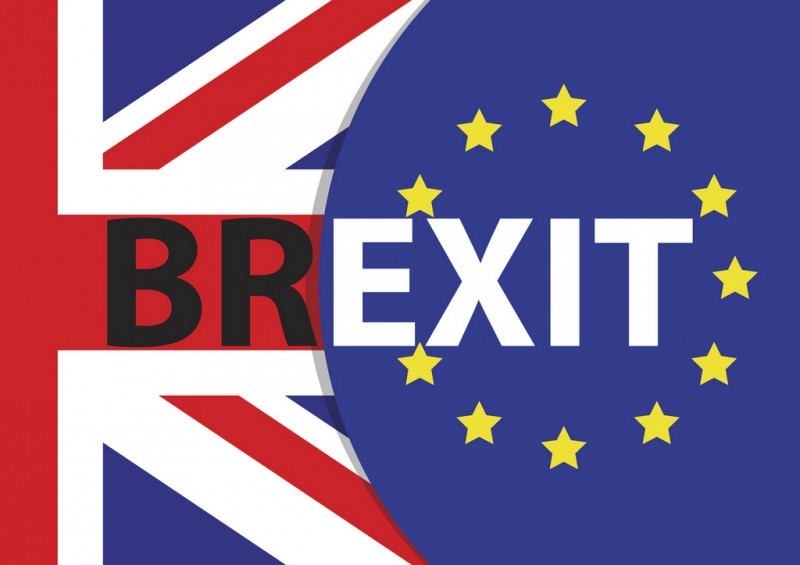 example, and encouraging signs that the status and rights of UK nationals living in Spain may remain unchanged after Brexit. It has emerged this week that the PP political party, which is currently in government, is keen for the 240,000 British expats registered in this country to still be allowed to vote in local elections, and although this in itself is a minor detail it appears to be indicative of a desire for things to change as little as possible after the Brexit deadline next March.
Elsewhere, the war between customs officers and smugglers in the Strait of Gibraltar appears to be escalating, and the heavy storms in Andalucía earlier in the week brought about a destructive tornado in Cádiz and "apocalyptic" scenes on a Huelva beach, where tens of thousands of dead starfish were washed ashore: surprisingly, just a few days earlier a similar incident occurred on the beach of Ramsgate in south-eastern England!
For a selection of other Spanish news items, scroll down below…
Would you like to receive this bulletin?
If you enjoyed this free weekly round-up, then please forward it on to your friends. If you have received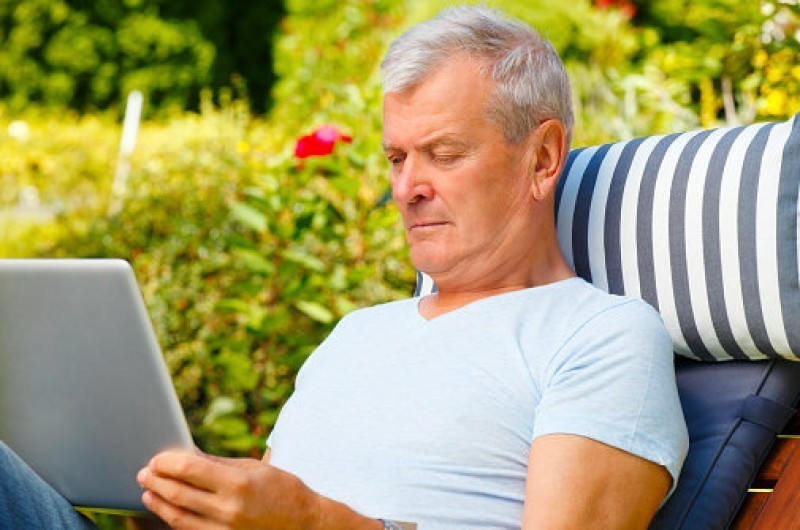 this from a friend and would like to have it sent directly, then click Register for weekly bulletin to sign up.
NONE OF THE TODAY PRODUCTS HARVESTS OR SELLS EMAILS IN ANY WAY and we GUARANTEE your details will not be passed on, sold, or used for any other purpose, and are maintained in an off-site facility from which you can unsubscribe at any time.
We also welcome contributions from local charities or clubs, including post event reports, news items and forthcoming events. Use the contact button in the top header to contact our editorial team.
Images: Copyrighted Murcia Today and Efe. Full or partial reproduction prohibited.
Contact Murcia Today: Editorial 966 260 896 / Office 968 018 268