Date Published: 08/02/2019
ARCHIVED

- Murcia and Spanish news round-up week ending 8th February 2019

Image: the winner of last year's Floración photography competition, taken by Josefa Ruiz Pérez
Gorgeous spring weather may be TOO perfect as climate change affects the Costa Cálida
CLICK HERE TO RECEIVE THIS FREE WEEKLY ROUND-UP BY EMAIL
Much of the talk in the Region of Murcia this week has been the arrival of glorious spring weather, with snow on higher ground last weekend being replaced by cloudless skies, almond and fruit trees in blossom and temperatures reaching 25 degrees as the Costa Cálida experiences warmer conditions even than in the Canaries.
As many people enjoy the uncrowded beaches it's easy for the long, dark winters of northern Europe to become nothing but a distant memory, and with the "Floración" starting soon in Cieza (where over 5,000 hectares of fruit orchards turn the landscape into a tapestry of bright colour every spring) there is a feeling that the winter of 2018-19 may be over already!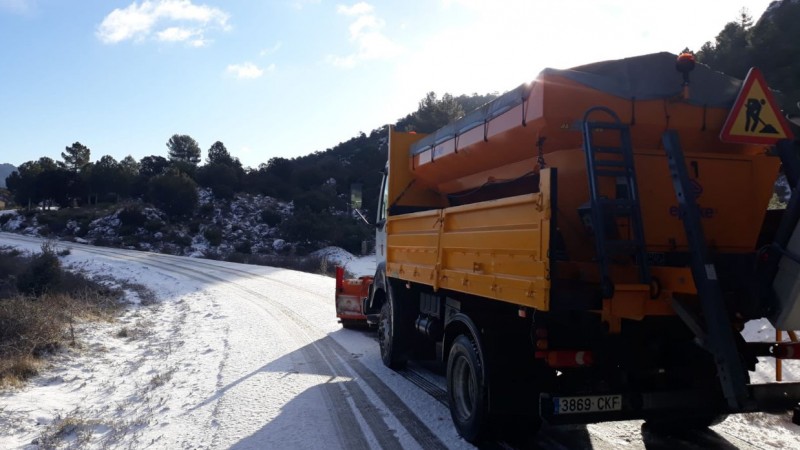 However, while we all enjoy the feel of the sun on our backs and the sight of blossom on the trees, the truth of the matter is that weather of this kind in early February is "just not right". Thirty years ago the almond trees in the south of Murcia would not bloom until late February, and now they start in January. Temperatures of 25 degrees would not have been unheard-of, but they would have been extraordinary (rather than an annual occurrence) and two months with hardly any rain at all in December and January – 0.8 millimetres in January is, in real terms, the same as none at all – it might be great for holidaymakers, but it's no good for many farmers, plant life away from the irrigated crop fields, or, for that matter, for the insects, birds and other wildlife of the region of Murcia.
This, whether Donald Trump likes it or not, is climate change.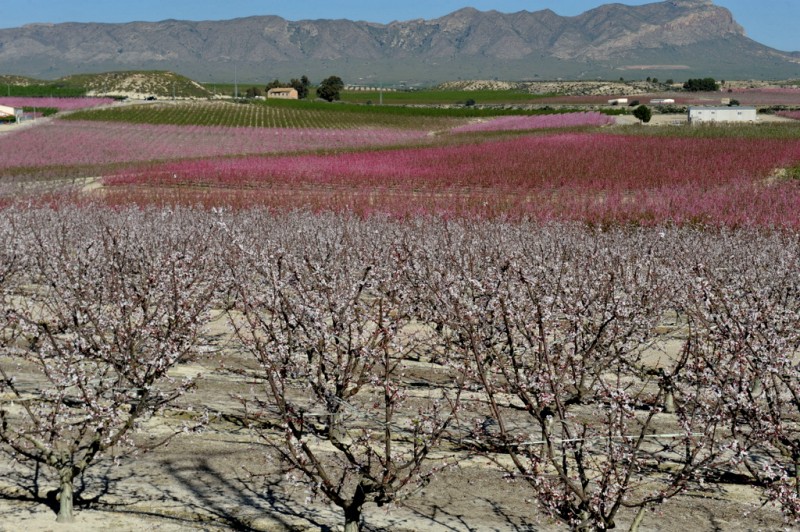 NASA scientists announced on Thursday that 2018 was the fourth hottest year on Earth in the 140 years of reliable record-keeping, and there are no prizes for guessing the three which were warmer. Yes, 2017, 2016 and 2015: and 18 out of 19 of the planet's warmest years have occurred since 2001.
So, enjoy the beautiful sunshine which is forecast to continue this weekend in the Region of Murcia, and while considering going to see the Floración in Cieza in a few weeks, admire the almond blossom which is already adorning the countryside. But at the same time, remember the climate as well as the weather: although the Costa Cálida is renowned for its warm climate, in early February it would be no bad thing if conditions were not quite SO perfect!
Tourism and airport news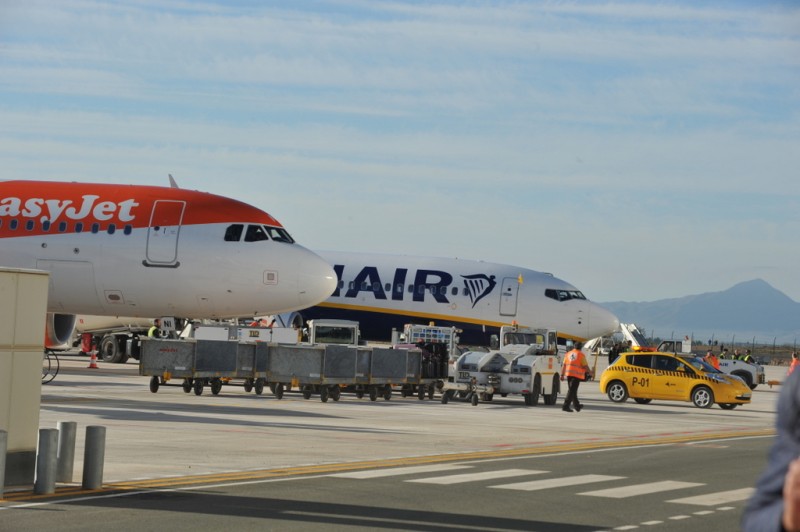 It's hard to keep Corvera airport out of the news despite the low level of flight activity during the winter schedule season, and this week there was welcome confirmation of an additional bus route which will come into service before Easter, linking the Region of Murcia International Airport with La Manga del Mar Menor and Cabo de Palos.
The new route is thus added to those already in operation between Corvera and Murcia, Cartagena, San Pedro del Pinatar, Lo Pagán, San Javier, La Ribera, Los Alcázares and six of the golf resorts located close to the Mar Menor.
At the same time, efforts are still being made to add more destinations to those already confirmed at the airport this summer, and Thursday saw the arrival and departure of the first Air Nostrum charter flights between the Costa Cálida and Ibiza.
Extra guided visits at major art exhibition in the city of Murcia: over 1,000 people visited the Floridablanca art exhibition at the Palacio Almudí and the Sala Verónicas in the regional capital last weekend.
New Lorca castle access road set to open this month: quicker and safer access to the Fortress of the Sun!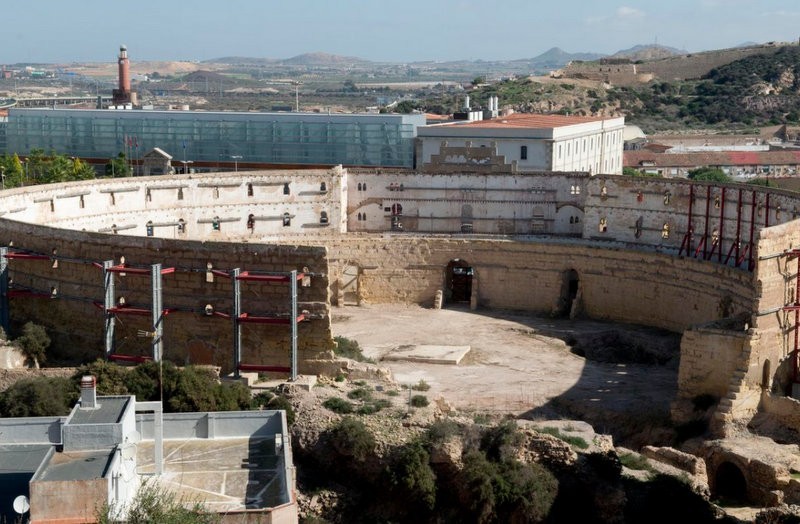 The Roman amphitheatre recovery plan in Cartagena could be completed in 4 years: by 2023 Cartagena could be one of only 5 cities in Spain where it is possible to visit a Roman theatre and amphitheatre.
Restoration of Civil War lookout bunkers nears completion on the coastline of Águilas: three bunkers are being repaired and restored next to the beaches of Cañada del Negro, Matalentisco and Calarreona.
Improved facilities at the Santa Ana beauty spot in the mountains outside Jumilla: picnic tables, barbecues and toilets for visitors to Santa Ana and La Fuente de la Jarra.
There is a distinctly ecological bent to this week's bulletin, and we make no apologies for it!
It has been announced that the plans to eliminate single-use plastic shopping bags from all Mercadona stores have been brought forward to April of this year, substituting them with other recyclable and reusable alternatives in 1,600 outlets including those in Murcia by the middle of April. In other stores such as Lidl, plastic carrier bags have already disappeared and been replaced by paper. Mercadona have also announced that their plastic bags for the purchase of fruit will be replaced by compostable bags by 2021, but that's still two years away and how many millions of plastic bags will be used and binned purchasing their fruit and veg during that time period?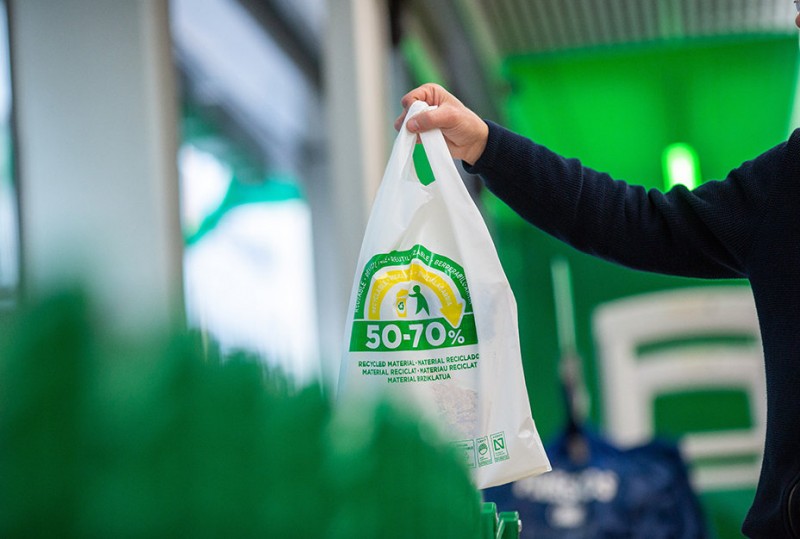 Although the elimination of any plastic packaging is good news, supermarket shelves are still full of plastic packaging, much of it unnecessary, and in this and other respects Mercadona is as guilty as any other chain.
It has been noticed that at the Fuente Álamo Mercadona the new bread dispenser was no longer equipped with paper bags but had returned completely to plastic last weekend, and with countless other products customers have no choice but to acquire what seems to be an obscene amount of plastic wrapping for the product concerned; very often plastic packaging is incased in plastic packaging before being collected in a plastic bag, for example.
Similarly, it seems that nothing is being done to remove the plastic straws and cotton wool buds with plastic stems from their shelves, and customers are not yet even offered alternative, more environmentally friendly products alongside these items. So is all the hype about the new bags little more than pr hype and could our supermarkets be doing a lot more to reduce the amount of plastic rubbish they are responsible for generating?????
Other items in the Murcia news this week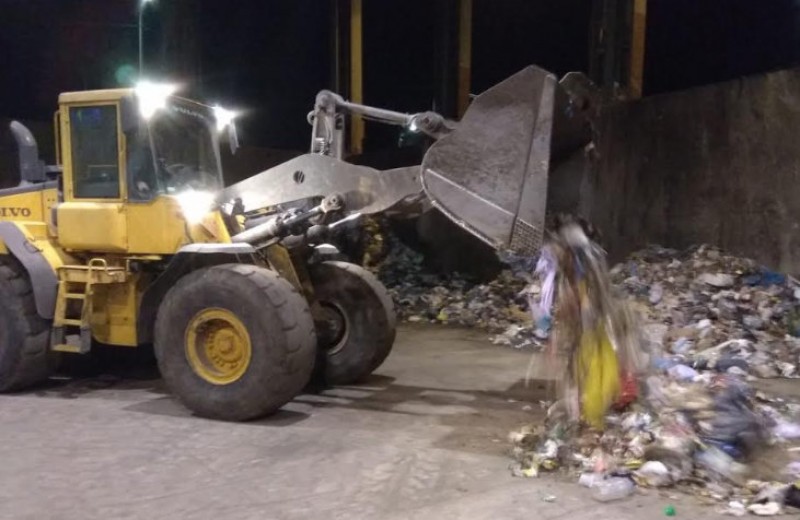 Hash stash found at Lorca rubbish treatment plant! Two 30-kilo packages were dumped in a bin somewhere in the west of the Region of Murcia before being found by plant workers.
Cartagena Town Hall plans to ban "sexist" brothel advertising on billboards: hostess bar publicity is denigrating to women, says Cartagena councillor David Martínez.
Third lane to be added on the A-7 motorway from Alhama to Crevillente in Alicante: bids are invited for the works contract for the Murcia-Crevillente stretch of road as plans get under way to ease traffic on the motorway around the north-west of the regional capital.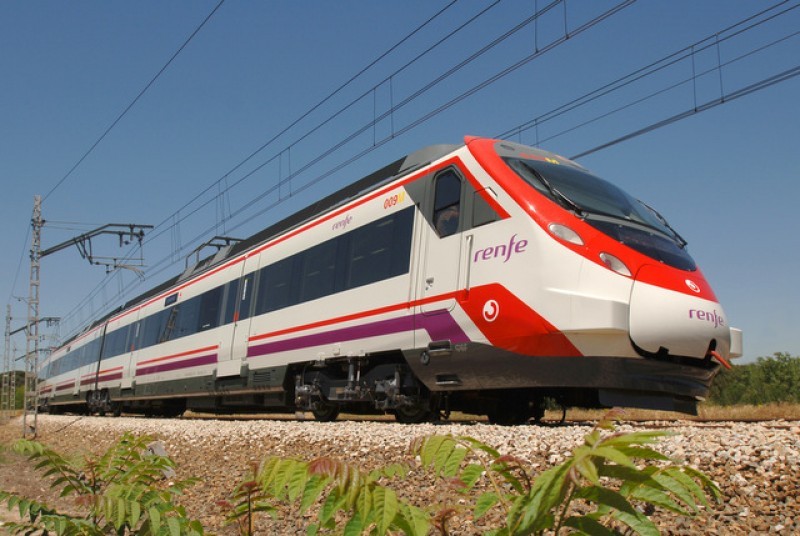 Major rail service disruption in Murcia between now and mid-April: trains between Murcia and Águilas are out of action from 11th to 23rd February, with passengers being transferred to coaches instead, and due to work on the AVE high-speed line and the tracks in the province of Albacete longer-distance services to Madrid and Alicante are subject to severe disruption in March and April.
5 municipalities in Murcia are still in breach of the Historical Memory Law: Blanca and Albudeite are among those which have failed to eliminate glorifications of General Franco 11 years after the law requiring them to do so was passed.
Another HGV driver caught way over the alcohol limit on the roads of Murcia: the latest case involves a man 5 times over the limit near Alhama de Murcia and with a 15-year-old travelling in the cab with him. He was later caught re-offending the same day by continuing his journey despite the truck having been immobilized!
Undocumented snow well discovered in Sierra Espuña: the structure is the first of its kind to have been found in Mula, and was one of those used to supply ice to the cities of Murcia and Cartagena before refrigeration was common.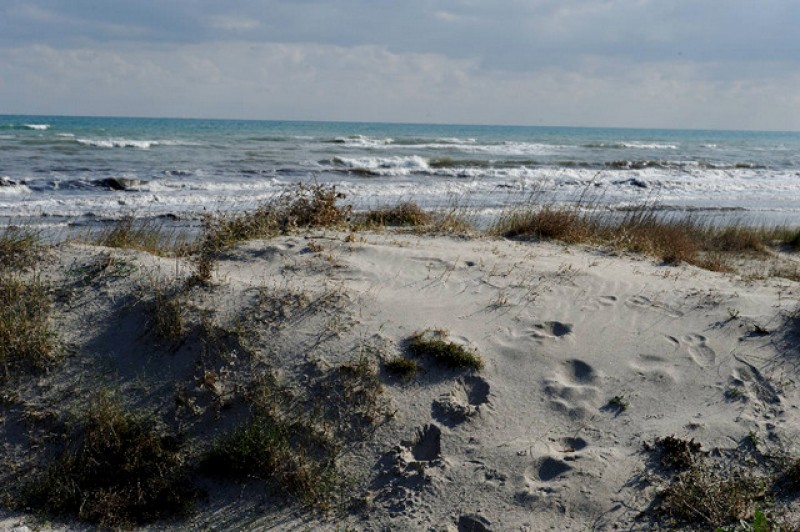 3 kilometres of palisade fencing to protect the sand dunes of San Pedro del Pinatar: the heather barriers are to be funded within a budget of 1.8 million euros over a 4-year-period.
Credit card thieves arrested in Mazarrón: two men spent 800 euros using cards belonging to supposed friends.
Jumilla to honour locals who were sent to Nazi concentration camps: Mauthausen in Austria was known as "the concentration camp of the Spaniards", and 13 men from Jumilla are known to have been among the thousands of interns.
Murcia and Spanish property news
Another week of positive news regarding the on-going recovery in the Spanish property market began with the publication of data which shows that the amount of new residential construction in Murcia and the rest of Spain is at last increasing to levels which at least bear comparison with what might be considered a healthy state of affairs.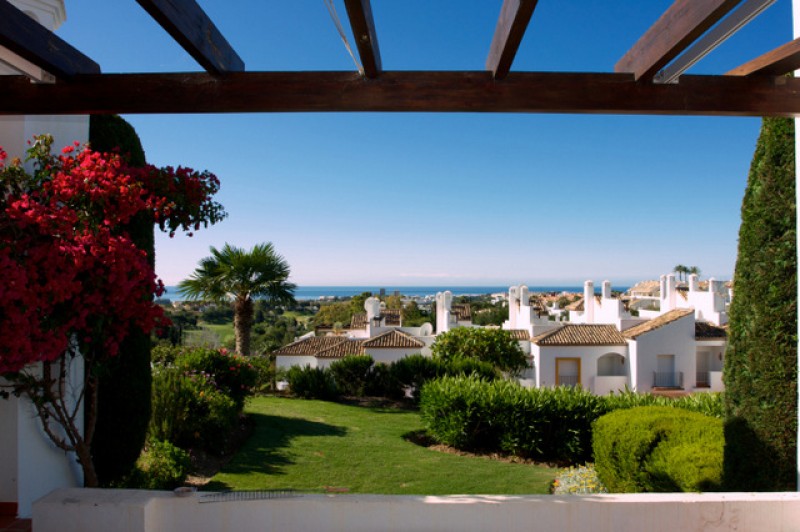 The number of property sales in Murcia rose more sharply than in any of the other 16 regions of Spain last year (pending the data for December) and it appears that the increase in demand is at last making it viable for new construction projects to be undertaken. Thus, by the end of November technical architects in Murcia had processed requests for licences to build 2,039 homes, around double the figures for the whole of 2017 and 2016 and the highest figure for any year since 2010. This compares to a rise of 24 per cent in Spain as a whole.
It may be significant that last month the unemployment figure in Murcia rose more sharply than in any January for seven years, but the total in the construction sector was actually lower than the month before!
This was followed by the latest monthly bulletin and market snapshot from leading valuation firm Tinsa, who report that in January recovery in prices across the country continued: a 6.8 per cent year-on-year overall increase was fuelled by a reported rise in values of over 10 per cent in Mediterranean coastal areas – good news for owners in the Costa Cálida, if it is reflected in Murcia. At the same time, the firm also reports that prices have now risen by 19.2 per cent in the Mediterranean since bottoming out in February 2015.
Finally, the notaries published their summary of activity in December, reporting year-on-year increases of 1.2 per cent in sales figures and 6.2 per cent in mortgage activity in comparison with the same month in 2017. At the same time, they observe an average increase in the price per square metre of housing of 5.7 per cent over a 12-month period.
However, it is becoming increasingly difficult to interpret the notaries' figures for the country as a whole, especially in respect of prices, due to the differences among the 17 regions of Spain. More sales in cheaper areas such as Murcia can push average prices down, while a burst of activity in Madrid, Barcelona or the Basque Country can have the opposite effect, and it is only in the quarterly breakdowns of their figures that a clearer picture emerges.
Spanish news round-up: migrant "horror" statistics and José Mourinho accepts a suspended sentence for tax evasion in Spain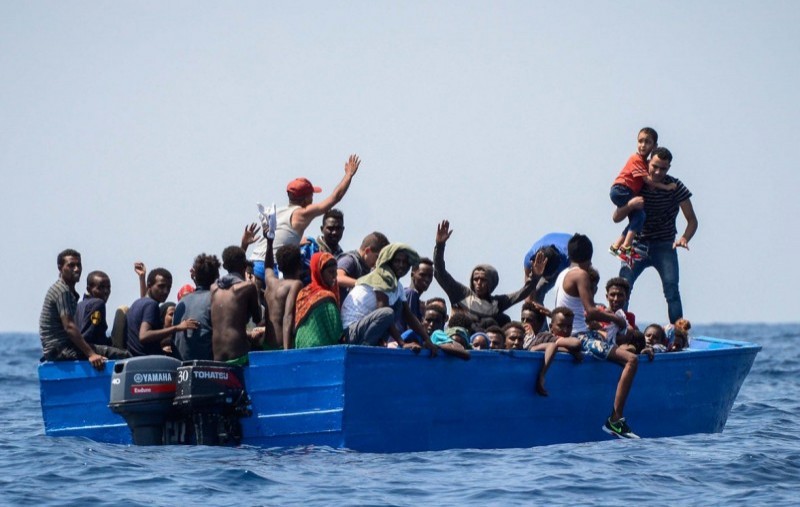 It is easy to take it for granted that almost every day desperate migrants are attempting to cross the Mediterranean into Spanish and EU territory without authorization, risking their lives in doing so, but some of the figures published this week provide a reminder that the problem doesn't go away just because people stop looking at it.
Last year the number of unauthorized migrants reaching Spanish territory from Africa by sea reached a new record level of over 56,000, and the figures for January show that the "normal" seasonal slow-down due to colder weather and rougher sea conditions is hardly noticeable this winter. Either under their own steam or after being intercepted at sea, a total of 4,104 people arrived in Spanish ports on board 98 small boats in January: that's an increase of 194 per cent over the total for the first month of 2018.
In addition, while attention tends to focus on the figure of 58,000 migrants quoted above, the Asociaciación Pro Derechos Humanos in Andalucía reports that last year 1,064 migrants were certified as having died or simply disappeared in attempting to cross the "southern frontier" of Spain in 2018, four times more than the year before and equivalent to the total accumulated over the five previous years.
A spokesman for the group commenting on this "horrific" figure rails against the lack of any political solution being suggested in any quarter, and adds that the only solution is to increase public awareness of the "unacceptable" situation until there is an expression of mass rejection of the situation. This, according to Rafael Lara, is what eventually led to the dissolution of Basque terrorist group ETA, who were responsible for fewer deaths over 40 years than those among migrants heading for Spain last year.
The same spokesman also reminds opponents of allowing immigration that the total for last year of 64,120 people (including those who entered Spain overland from Morocco) would not even be enough to fill the Santiago Bernabéu stadium in Madrid, and that the figure equates to only 0.13 per cent of Spain's population: by no standards an "invasion", as far-right party Vox claims.
Other items of note in the news this week include the arrest of a man in the region of Madrid after the dismembered body of his former partner was found in a chest freezer in his bathroom in Alcalá de Henares, in the region of Madrid, and, on a less gruesome note, former Real Madrid manager's acceptance of a one-year suspended prison sentence and a fine of 2 million euros for two tax fraud offences committed during his time in Spain.
For more on these and other stories in the Spanish news this week, scroll down the feed box below:
-->
Would you like to receive this bulletin?
If you enjoyed this free weekly round-up, then please forward it on to your friends. If you have received this from a friend and would like to have it sent directly, then click Register for weekly bulletin to sign up.
CLICK HERE TO RECEIVE THIS FREE WEEKLY ROUND-UP BY EMAIL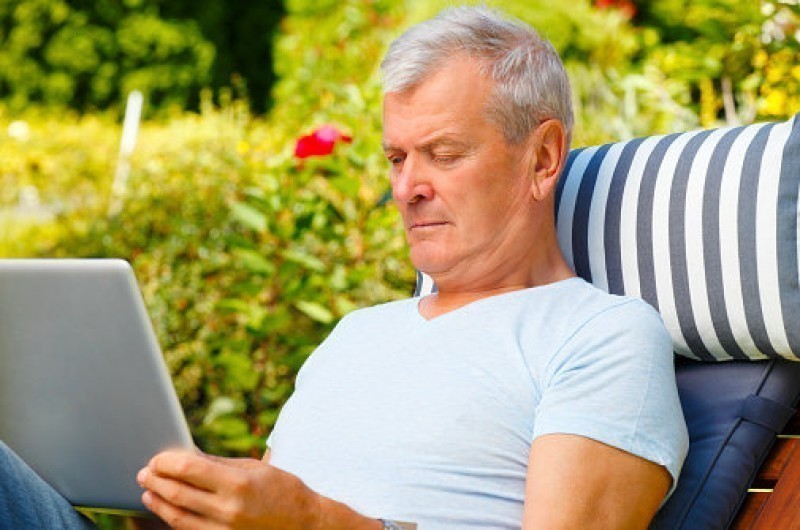 NONE OF THE TODAY PRODUCTS HARVESTS OR SELLS EMAILS IN ANY WAY and we GUARANTEE your details will not be passed on, sold, or used for any other purpose, and are maintained in an off-site facility from which you can unsubscribe at any time.
We also welcome contributions from local charities or clubs, including post event reports, news items and forthcoming events. Use the contact button in the top header to contact our editorial team.
Images: Copyrighted Murcia Today, full or partial reproduction prohibited. Other images are provided by Los Alcázares tourist office, Josefa Ruiz Pérez and as attributed on individual news articles.
article_detail
Thank you for supporting Murcia Today
article_detail
.
Contact Murcia Today: Editorial 966 260 896 / Office 968 018 268