Record spring temperatures,Mediterranean property prices start to recover and chaos reigns as councils negotiate pacts to form a government
The start of June has brought with it the onset of genuine summer weather throughout the Region of Murcia,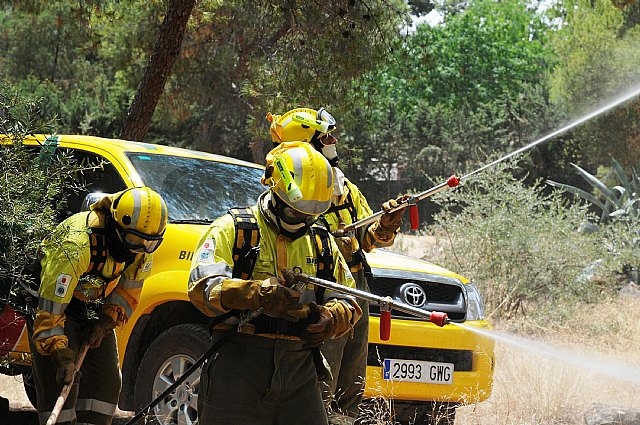 with daytime temperatures hovering around 30ºC all along the coast and edging higher inland.
Last month was one of the hottest and driest Mays ever recorded, with a top temperature of 42.5ºC in Alcantarilla, and some weather forecasters are predicting a warmer than average summer to come in the east of Spain, namely the regions of Murcia, Comunidad Valenciana and Catalunya.
An inescapable part of a hot Spanish summer is the threat of fire, so regional firefighters have been training with the Spanish Military Emergencies unit ready for what will probably be a busy summer, as forests are still very dry from 2 years of minimal rainfall and have a fresh crisp coating of dried out weeds after a wetter Spring.
A little taster of what could lie ahead came with a forest fire near to Corvera in the Sierra Carrascoy this week, and there is now a complete ban on burning of any garden and agricultural waste until autumn. The regional government has budgeted over 14 million euros this summer on fire fighting and prevention and reminds residents and visitors not to throw cigarette butts out of the window as this sparks off a number of fires every year. One idiot who set off a flare so he locate his mates on the hillside when they were UFO spotting in the Sierra de la Muela near Cartagena in 2012, causing a forest fire which put the lives of four people at risk, has been sentenced to four years in prison this week. He also has to pay the regional government more than 50,000 euros in compensation to cover the cost of the firefighters called in to extinguish the blaze.
And of course, along with fire come those pesky mosquitos, and spraying programmes are now underway to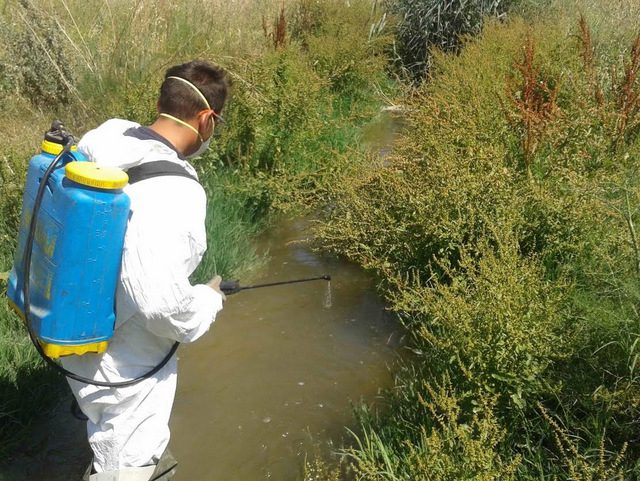 prevent infestation in areas where static water is most likely to cause problems. In San Pedro del Pinatar the Salinas are the subject of a Murcia University monitoring programme to chart the spread of the Tiger Mosquito along the Spanish coastline: following a few basic guidelines given in the article can greatly help to reduce the chance of infestation near you. Don´t forget if you live in the Mazarrón municipality that failure to empty unused swimming pools or concentrations of stagnant water is actually illegal according to a local by-law.
Another summer phenomena may be less prevalent this year as police have arrested a gang who targeted travellers at both San Javier and Alicante airports. The Rumanian gang selected mainly female victims, stealing handbags and luggage but are now decisively behind bars as the summer season kicks off. At least travellers can enjoy an ice cream in the airport this year: those waiting with interest to see when the airport is going to close in favour of Corvera will be bemused to see the new concession opening in an airport which shows no sign of being interested in closure and continues to improve its installations. The Spanish press have been recycling last week's airport news( honestly, we're all desperate for something interesting to happen as it's been nothing but electoral pacts all week) that all paperwork must be done all over again in order to obtain opening licences for Corvera airport, but apart from proclaiming that it will be even more difficult to obtain licences due a new European directive, there hasn´t been any new news about the Corvera- San Javier situation this week at all.
Which leads nicely into the topic which has occupied the media all week: politics. It would be logical to assume that with elections out of the way, that we could stop talking about them, but this week has been characterized by 20 page "election specials" in the regional media almost every day this week. The big problem is that the composition of local councils, as well as in the regional government itself is still undecided in over half of the Region of Murcia's 45 Town Halls due to the fact that no party achieved a governable majority. It's been akin to an electoral revolution, totally smashing the traditional 2-party dominance of the PP in particular, and PSOE, leaving the new parties holding the trump cards with enough councillors to eject the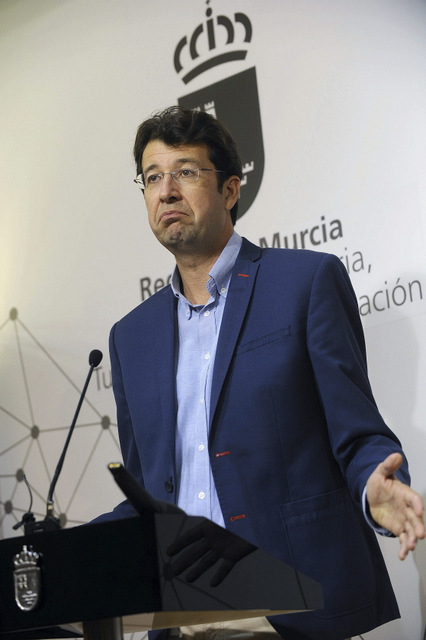 long-standing stalwarts of regional politics and ring in change.
Intense negotiations continue behind closed doors all over the region, with the new parties playing toughball, demanding that all those Mayors indicted in court cases resign before negotiations even begin. Last weekend the Mayoress of Cartagena for 20 years resigned to allow negotiations to move forward and this week Pedro Chico, another Mayor who has run his council in Bullas for twenty years, also stepped aside. Already it appears that the PP may have been ousted by a pact in Totana, and other former PP strongholds are also under threat as the PSOE pact with the new parties and independents to take councils from the PP. With negotiations comes speculation, although some are less than happy about their negotiations being discussed by the media and the UIDM in Mazarrón put out a feisty press release this week complaining bitterly that a Mazarrón paper had put words in their mouth and criticizing the professionalism of the media, a surefire way of obtaining lousy coverage in the next four years should they succeed in ousting the PP, who gained the most votes, yet again: no firm news there at the moment of which way the bargaining will go.
However, for Lorca Mayor Francisco Jódar, it appears that he may after all, have his absolute majority and continue as Mayor without the need to form a pact. The initial count gave him an absolute majority, but the opposition appealed the count saying that some votes should have been discounted. A second count followed and finally, the electoral commission ruled to allow eight votes to be included in which the ballot papers for the local and regional elections had been put in the same envelope, those eight votes enough to give the Mayor his absolute majority. Every vote counts they say and in no case more than in Lorca this time around!
At the level of the regional parliament there is also some uncertainty, despite the PP falling only one member short of a parliamentary majority, and frenzied negotiations are underway to secure a pact for the position of regional president. It should all be over by the 13th, when councils meet to elect their new Mayors at local level and the 15th when the Regional Assembly vote for the new regional president. Whether that will be a continuance of the PP, or a coalition formed by the PSOE and newer parties remains to be seen.
One person who is definitely out of the ministerial line-up is Juan Carlos Ruiz, formerly heading up tourism and business, who has been called to give evidence in the Púnica corruption investigation on 22nd June, and also resigned this week, along with other politicians from Madrid involved in the same case.
However, aside from elections it's business as usual, and Murcia has been touting for Golf tourism business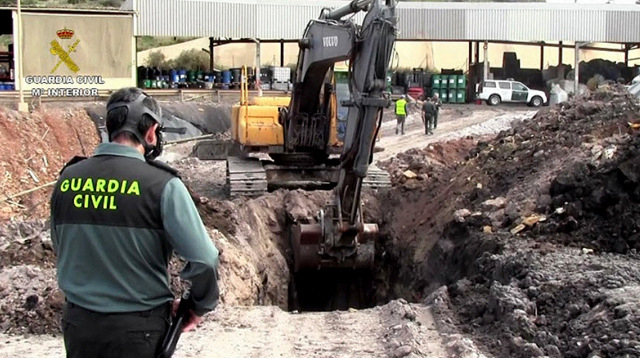 this week. The regional government reports that 38% of all green fees in Murcia were paid by UK nationals last year and reiterate that 55% of all foreign tourists who came here were British.
One other market which has been in the news this week is the diving market and new regulations enable 12 year olds to participate fully in diving activities along with their adult counterparts, bringing the region into line with other areas.
We've had a few other news stories this week: Cartagena-based Navy divers de-activated a Second World War mine, police arrested fishermen illegally exceeding tuna quotas, police arrested a gang of irresponsible crooks dumping contaminated waste they'd been paid to dispose of safely on a massive scale, (in Cartagena- when will someone ask how the council allowed this to happen) unemployment fell in the region, the contract to lay tracks on the new high-speed rail link from Alicante to Murcia was adjudicated and dog owners were warned to watch out for Stephanotis seed pods in their gardens. This beautiful, sweet scented flower can kill.
Lots more news stories in the Murcia Regional News section, updated daily!

Murcia property news
This week Tinsa confirmed that Mediterranean coastal properties had fallen by 49.1% from their peak levels,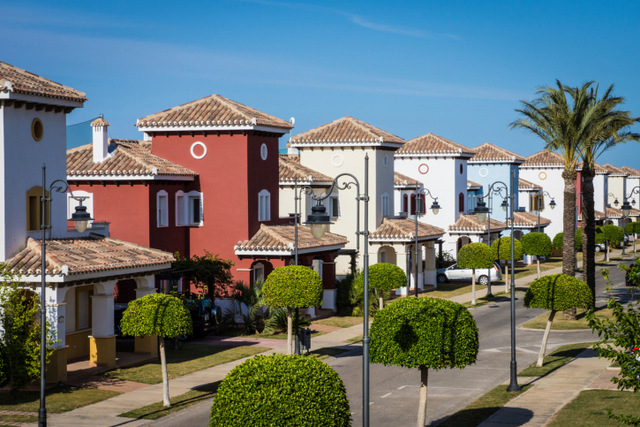 meaning there are plenty of bargains to be had for those seeking a second property or to relocate to Murcia. Second hand prices in Murcia appear to still be falling judging from reports produced by Spanish agents, who say that asking prices are lower than at this same point last year. Although their reports tend to focus on domestic, rather than holiday home accommodation, they all concur that Murcian prices are still falling, although the rate of fall has slowed considerably. However, the Mediterranean coastline is starting to recover and Tinsa said this week that prices are starting to increase along the Med.
To see a wide selection of properties in the Region of Murcia from agents and private sellers right across the Region go to www.murciapropertypage.com

Spanish National news round-up.
Former Murcia president barred from Russia
Former Murcian regional President Ramón Luis Valcárcel, made the national news this week as the Kremlin announced that he was not welcome in Russia, along with 88 other prominent figures including the head of MI5. Sr Valcárcel will be turned away at the border should he attempt to enter Russia, his comments about the situation in the Ukraine falling like lead weights with the Kremlin. By the end of the week the EU had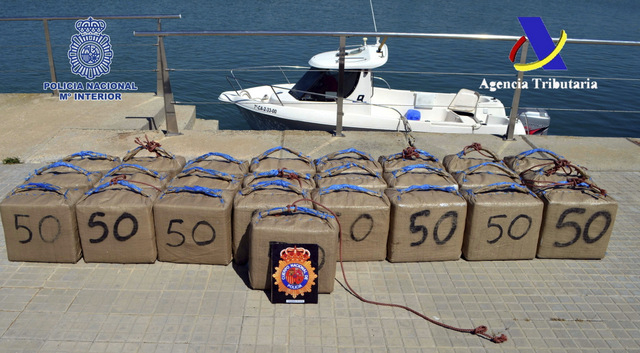 responded to the blacklist by barring the Kremlin Ambassador from the European Parliament Chamber, a move which the Kremlin immediately called a "witch hunt" and sparked demands from the commission for foreign relations for "symmetrical or asymmetrical measures".

Spanish Economy: "Spain is no longer news"
Unemployment figures gave the government a welcome bit of positive news this week, with a record fall during May. Prime Minister Mariano Rajoy said that this showed Spain was heading in the right direction, although the Vice President was more optimistic and made headline news by saying that Spain was no longer headline news due to the strength of its economic recovery, a comment widely derided in the Spanish media. The improvement in Spain helped to boost reduced unemployment in the Eurozone and consumer confidence also continued to improve this month.
However, eviction figures released this week show that mortgage defaults and evictions have continued to increase, although it is reported that there are less cases currently being processed, indicating that the number of mortgage defaults is now on the way down.
A small indicator of improvement is that fuel consumption in Spain has now started to increase, showing businesses and consumers are once again on the move and positive car sales figures also showed increased spending. However, there was also a news story about the increase in "fill and run" petrol thefts in Spain, with the unions calling for increased protection for petrol station attendants. It's still common in Spain for drivers to be served by petrol pump attendants, something which can be disconcerting for UK drivers who haven´t seen one of these for years and are quite happy to use a pre-pay pump and fill up their own vehicle rather than waiting for the attendant to stop chatting to somebody else about the local football final last week.
Household debt has also risen as more mortgages are granted and consumers again start to accrue debt.
The Euribor hit another record low, meaning that it's even cheaper now for those wishing to borrow money and take out a mortgage, good news for the ailing construction sector. More positive news for the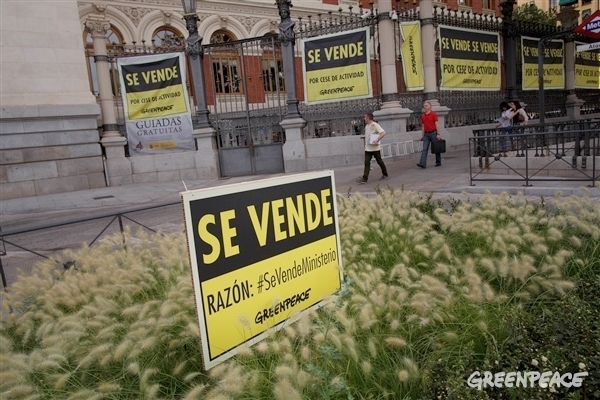 construction sector came in the form of a report entitled "A glimmer of light at the end of the tunnel" which predicted a growth rate of 3% for the Spanish construction sector this year.

Ministry of Environment for sale due to "cessation of activity"
Never shy of a headline, Greenpeace España made their voices heard with two impressive publicity stunts this week.
The second took place on Friday when Greenpeace posted "Ministry for sale" signs and posters all over the front of the Ministry for Environment in Madrid, claiming that the Ministry was being liquidated due to "lack of activity" by failing to fulfil their role in protecting the environment.
Earlier in the week activists had abseiled down the side of the Melía Lebreros hotel in Sevilla to unfurl a banner calling for the utilities companies to stop "using killer coal". Inside the hotel a summit was being held to finalise new air pollution regulations with delegates from all over Europe deciding on the exact terms of a new EU directive on industrial pollution. Spain still has an active coal mining industry.

Courts and cops busy as ever
Not that it's a situation exclusive to Spain, but the forces of law and order have been busy as usual.
Investigations into a huge drugs ring concluded in the Campo de Gibraltar this week with a total of 29 arrests and the seizure of nearly 5 tons of hashish. This gang were so powerful they even had a private jetty to which shipments could be run by sea.
In the courts justice was finally served on a Mayor from Granada who was found guilty of knowingly granting occupation certificates illegally in spite of knowing that the urbanisation concerned had not been completed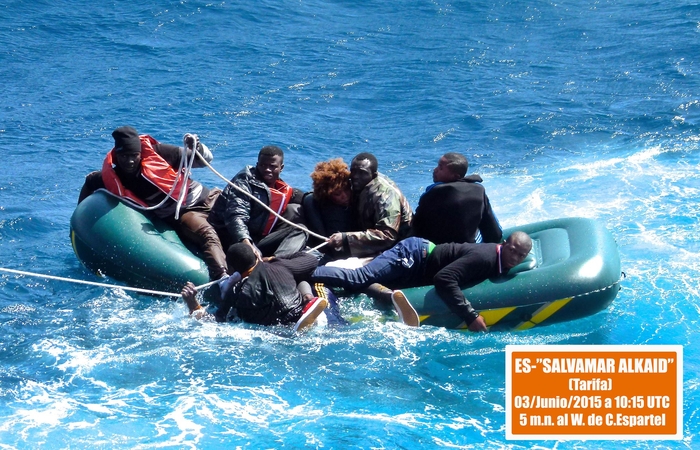 as required, lacking utilities and basic infrastructure. Angry owners who purchased off-plan have been calling for justice for years, saying that those who took their money and failed to deliver the promised goods should face criminal prosecution, as should those whose negligence allowed urbanisations such as theirs to be left in such a condition.

Separatists and Yihadists
This week the Interior Minister took part in an anti-terrorist conference and stated that 116 people are known to have left Spain to fight for IS. 18 have died, 16 are known to have returned to Spain and 9 of these have been apprehended and imprisoned. Half of the arrests in Spain related to Jihadist activities this year have been in Cataluña.
Former ETA separatist leader Santi Potros has been sent back to jail this week for 17 years relating to the assassination of a public prosecutor in 1986.Potros has only just come out of prison after serving 16 years of a 790 year sentence, the courts forced to release him due to the decision by the European Court of Human Rights last year that the mechanism by which the Spanish Courts kept multiple murderers behind bars was illegal. EH Bildu (the separatist political party which has now taken over the role of trying to achieve Basque Independence by a political route) has condemned the sentence, accusing the Spanish government of "satisfying its hunger for revenge".
In Tarragona another case of extolling terrorism on Facebook reached the courts and a Neo-Nazai was in court in Valladolid after attacking protestors during the wave of anti-austerity marches which culminated in the 15-M protests four years ago when Spain was in the grip of public protest fever.

One third of all cigarettes bought in Andalucía are contraband
In Andalucía, a market study shows that over a third of cigarettes purchased in Andalucía are contraband, although amusingly, the report attempts to claim that consumers are not aware that they're buying contraband cigarettes! As normal, there have been several stories relating to immigration in Andalucía this week, amongst them news that the father of the youngster caught on scanner trying to enter Spain in a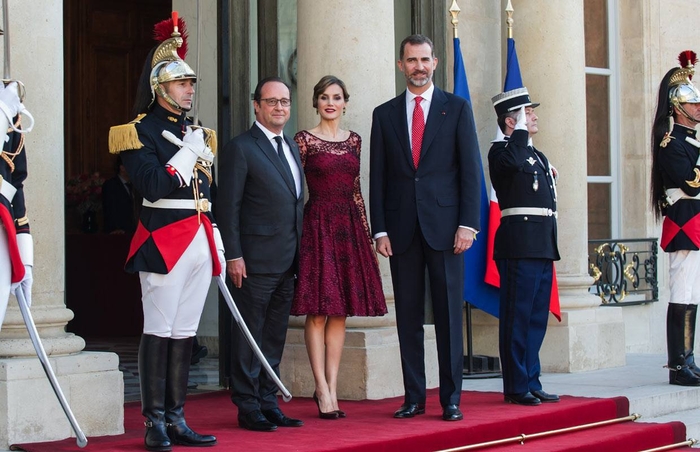 suitcase has been moved to a prison in Seville while the authorities work to bring his case to court. There was also a nasty domestic violence case in Seville. Click for more Andalucía news


Other news
This week the secrecy order on the Seville Airbus crash, which killed four people when a military A400M came down close to Seville airport was lifted, initial findings pointing to the loss of three out of four engines just minutes after take-off. 14 further aircraft should have been delivered this year and testing and delivery programmes are all on hold while investigations continue into how this could have occurred on a project which has swallowed an estimated 30 billion euros and employed top engineers from the partner countries involved.
In Benidorm the Mayor appeared in the filming of hit TV series "Benidorm" while it was also announced this week that Game of Thrones would be filming in Cataluña and Valencia later this year.
Aysha King, the 6 year old who sparked an international manhunt when his parents removed him from a Southampton Hospital where he was being treated for a cancerous brain tumour and brought him to Spain last year is set to return to Spain for a party in June. The youngster is said to have recovered fully following proton beam therapy treatment.
The government has this week passed new laws to prevent "trial by media" in Spain, protecting the "right to privacy" of those under investigation (the change of phrase from indicted to investigated is now law) and also improved the system by which births are registered, so hospital staff can record births from the hospital itself.
The courts have this week ruled that the ban on Uber internet taxi services must remain in place and the Spanish government has announced that it currently has no intention of introducing regulations to govern the use of Bitcoin in Spain and will wait for the European Banking Authority to decide its policy regarding the issue.

Big row over whistling during National anthem
A big story all week has been the behavior of fans at the final of the Copa del Rey in Barcelona when Barcelona ( Catalunya) and Bilbao ( Basque Country) met in a hotly disputed game won by Barcelona. These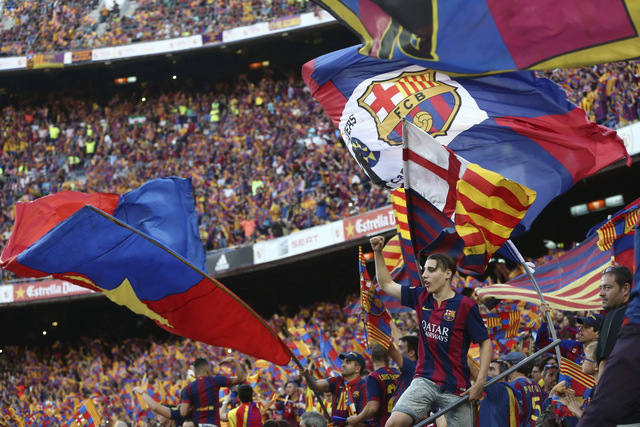 are the two key areas where separatist sentiments run highest and with the King of Spain in attendance the national anthem was drowned out by the fans whistling. All week discussions have been underway as to whether sanctions can be brought against those who handed out 10,000 whistles outside the stadium, and discussions about the freedom to right of expression have been raging all week.
Meanwhile the King of Spain has been in France on an official state visit, much of the coverage given relating to the haircut and outfits of his wife, Queen Letizia, who wowed the French with her chic new look.

Weather
Along with Murcia temperatures are rising and May was the driest since 1947 right across Spain with a hopt summer ahead according to the experts.

Spanish restaurant wins best restaurant in the world award
El Celler de Can Roja in Girona secured the top position in the World's Best Restaurant awards this week, Spain also gaining sixth position.

There have been many other Spanish news stories this week as immigrants continue to trickle across the sea in small boatloads leading to one dramatic rescue after another, domestic violence hits the headlines again and tourists continue to run into trouble.
News is updated daily across Spain, Click Spanish News Today to go through to the main news section.


Property news round-up
It's been something of an inconclusive week in terms of the data released concerning the Spanish property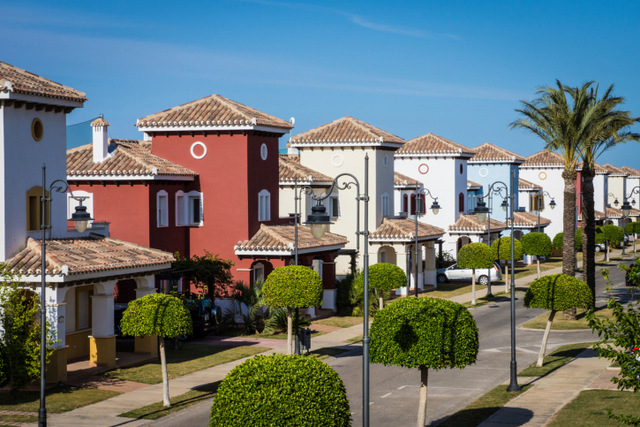 market, with conflicting reports regarding the stability (or lack of stability) in terms of price.
There is no one single source of information which definitively charts the evolution of actual market conditions in Spain as we move through the year, so although there are several reports drawing from different sources which help to give a snapshot of the current market, the data does vary considerably from one to another.
According to the Ministry of Development, during the first quarter ( to end of March) of the year prices were just 0.11% lower than in the same period of last year, with an almost equal mix of regions with price increases (led by the Canaries with over 3%) and those where prices have fallen (the sharpest decrease being recorded in Asturias). These data seem to confirm that the bottom of the slump in property values has been reached.
Later in the week, though, doubt was cast over this conclusion by the latest round of monthly summaries produced by various Spanish domestic estate agencies and portals relating to May. These products deal almost exclusively with second-hand properties, and more with large cities and dormitory towns than with coastal developments and holiday homes, but even so their conclusions are worth noting.
The month of May, according to two of Spain's largest domestic property pages, saw average asking prices which were noticeably lower than 12 months ago, the difference amounting to 2.3% on one and 6.4%, according to another, while a third reports price stability and little change in prices.
It's hard to draw many conclusions from these conflicting reports, but it's worth remembering that these estimates are based not on actual sales prices but on advertised asking prices. In many cases these are subject to negotiation, and it may be that gradually those selling their properties are learning not to pitch their price too far over a realistic figure: this would bring the portal estimates down without actually reflecting any real shift in the market. Asking prices are not 100% reliable indicators of actual market trends, and only if actual sales data back up the evidence are they validated.( Click Spanish property news to see varying reports)
Rather more reliable are the figures produced by leading property valuation firm Tinsa, who also conclude that prices as a whole were 3.6% lower in the first five months of this year, but point out a notable exception in the Mediterranean coastal regions, where the value of property has risen by 1.5% since 1st January.
This market is different from the Spanish domestic market as its focus is holiday and second homes, a market which has responded to the Spanish economic situation and the construction sector implosion at a different rate of change. The coastal markets endured their price collapse before the major residential cities of Spain started to really tumble, and now it appears the domestic market may still be far from stable, whereas demand is starting to increase for Medeiterranean properties once again.
Another interesting little stat to emerge from the Ministry of Fomento report this week was one examining the price differential between newer and older properties. Houses under 5 years old are 19% more expensive than older properties on a square metreage basis, which helps to explain why there has been such a big swing towards older and second hand properties and away from newbuilds. In fact the ministry reports that older property has become cheaper in the last year while newer properties have increased in value, although the number of actual sales has swung violently towards second hand property, which now accounts for three quarters of the property market.
Away from prices, good news for the market is that the Euribor, on which most Spanish mortgage interest payments are based, continues to fall closer and closer to zero. The May average was 0.165%, a drop of 0.015% since April, making financing a property purchase in Spain more accessible to buyers.
Among those who are definitely convinced of the possibilities in the Spanish real estate market is Carlos Slim, the second richest man in the world, who has acquired a controlling share in Realia (the property wing of Bankia) this week. He is convinced that there is money to be made in Spanish property and intends to streamline the company in order to be part of it, while at the same time Neinor Homes, the new property company belonging to Lone Star, has purchased 22.7 million euros' worth of building land in Madrid and the Basque Country. If such powerful investors are convinced that Spanish property is going places, who are we to argue?

Currency Exchange rate: Get more fun for your money!"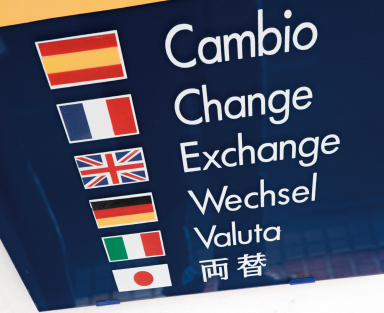 Today the Pound Euro currency exchange report rate has dropped down to just under 1.36
This is nearly four cents down against the same figure last week although the rate is still considerably higher than it has been for seven years.
This means that those who transfer their pensions across to Spain are getting more euros for every pound sterling at the moment than they have for over seven years, and it also makes Spanish property even cheaper for those buying with Sterling, because with the historic currency exchange trading rate for the Pound Euro having been at 1.18 / 1.16 not so long ago, if you exchanged 100,000 Pounds now to Euros you would be over 20,000 euros better off. But rates change constantly, so you need to keep an eye on currency rates if you are planning to make a transfer any time soon.
Click for this weeks currency round up showing the exchange rate between Sterling and the Euro.
If you still use a bank to transfer money, ask our currency experts for a quote to use a money transfer service, youll be amazed how much more you get for your pounds using this method and its really easy to do!
Click here for a No-commitment quote to transfer money to Spain . Find out how much you can SAVE!
Would you like to receive this bulletin?
If you enjoyed this free weekly round-up, then please forward it on to your friends. If you have received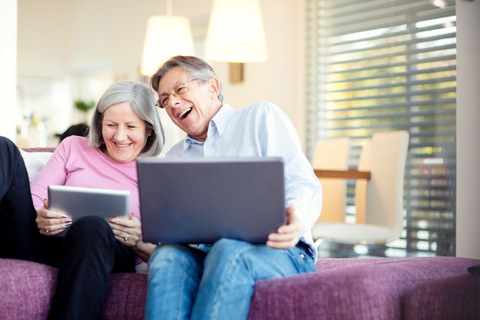 this from a friend and would like to have it sent directly, then click Register for weekly bulletin to sign up.
NONE OF THE TODAY PRODUCTS HARVEST, OR SELL EMAILS IN ANY WAY and we GUARANTEE your details will not be passed on, sold, or used for any other purpose, and are maintained in an off-site facility from which you can unsubscribe at any time.
We also welcome contributions from local charities or clubs, including post event reports, news items and forthcoming events. Use the contact us button in the top header to contact our editorial team.
Images: Copyrighted Murcia Today and Efe. Full or partial reproduction prohibited.
Murcia Classifieds

Why not give Murcia Classifieds a try?
It,s FREE up to €500 for non commercial ads.
article_detail
Thank you for supporting Murcia Today
article_detail
.
.
Contact Murcia Today: Editorial 966 260 896 / Office 968 018 268