Date Published: 03/11/2017
ARCHIVED

- Murcia and Spanish news round-up week ending 3rd November 2017

Corvera airport appears closer to opening in Murcia while Catalan separatist leaders are jailed
It is now over a month since the simmering conflict between the national government of Spain and the regional administration of Catalunya erupted into open hostilities with the holding of the disputed independence referendum on 1st October, but the speed with which the situation is changing has not slowed down at all over the last few days.
As another week ends almost all of the former regional cabinet members in Catalunya, who a week ago were celebrating a declaration of independence, are now either behind bars or on the run in Belgium, the only exception among the 14 being one who resigned from the cabinet in Barcelona before independence was declared. Since last Friday the strength of the Spanish government's response to the unilateral declaration has become abundantly clear, and with Carles Puigdemont now styling himself as a "president in exile" in Brussels there has barely been time to begin speculating on the possible results of the election which has been called in Catalunya on 21st December.
But this week in Murcia attention has been diverted away from Catalunya somewhat by developments regarding Corvera airport. On Monday there was yet another unexpected twist in the long-lasting saga of the still unopened airport, when one of the two remaining bidders for the new management contract at the facility, Edeis, opted not to present the financial and technical details of its proposal, thus ruling itself out of the running.
This means that the only bid on the table as the contract awards committee of the regional government convenes on Friday is the one put forward by Aena, and as a result the adjudication could be a very quick process indeed. It had been thought highly unlikely that that flights at Corvera will begin before late 2018 at the very earliest, but if the Aena bid is accepted immediately that could now be brought forward!
It's not quite that easy, though, and while the national Minister for Development has reiterated that Corvera is viable and that closing San Javier "makes sense" there could yet be reasons to delay a decision.
Minister Íñigo de la Serna states that "common sense" appears to indicate that the logical course of action would be to transfer flights away from San Javier airport to Corvera, but avoided saying that this would definitely happen. "It doesn't make much sense to have two airports only 23 kilometres apart", he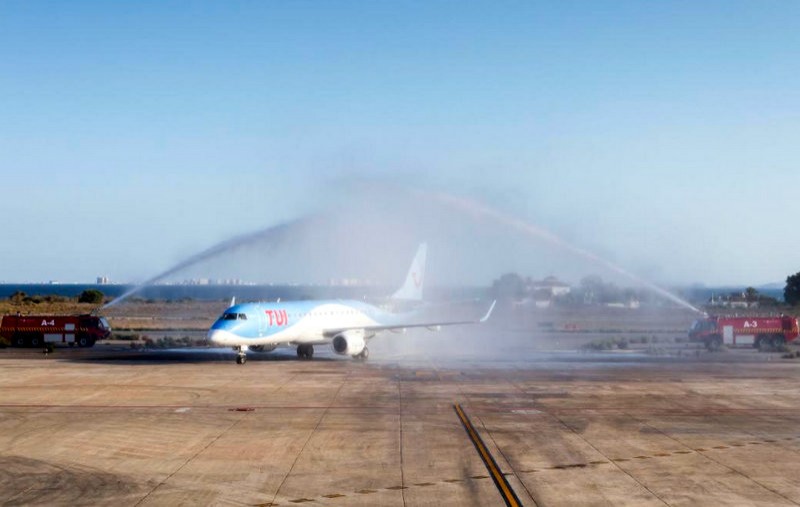 added, but one topic which has so far been signally absent from the speculation this week is the compensation which Aena have always demanded for the proposed closure of San Javier to civilian traffic. This issue was still unresolved in March, when the regional government opened up the bidding process for the management contract at a time when Aena had not decided on the acceptability of an offer of 35 million euros.
Whether this is contemplated in the documentation delivered to the government on Monday is not yet public knowledge, and it will be intriguing to find out, although for most the important thing is that now that the airport is built – it was completed five years ago – it should be put to good use as soon as possible!
Meanwhile, passenger numbers at San Javier look set to rise again this winter, with seven per cent more seats available on flights to and from the UK (England only, sorry Scotland, Wales and Northern Ireland), Ireland, Belgium and the Netherlands. The new winter services connecting the Costa Cálida with Brussels and Leeds-Bradford were inaugurated this week, demonstrating on the one hand that San Javier continues to be a small but profitable airport and on the other hand that there is room for further growth, although it seems most likely that this will be via the opening of Corvera rather than developing the existing facilities on the shore of the Mar Menor.
Other tourism news
International tourism in Murcia up by over 7 per cent in September: almost exactly half of visitors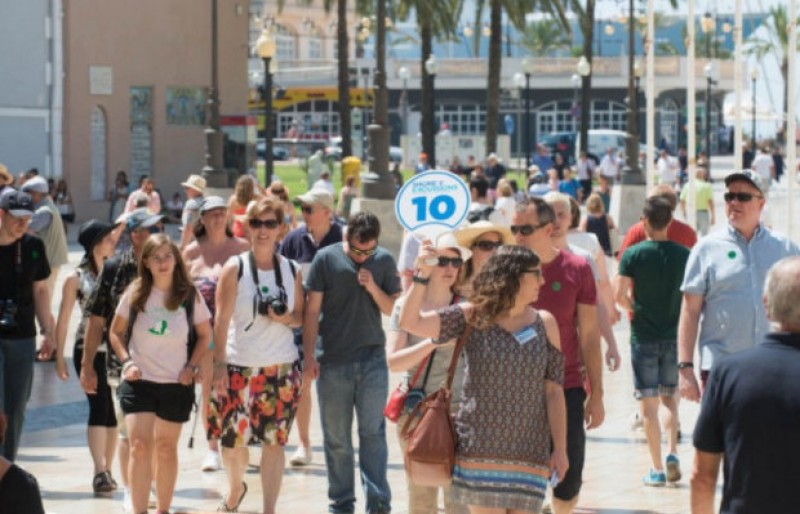 to the Costa Cálida from abroad this year are from the UK and Ireland, despite very healthy increases in the numbers of French and Scandinavian visitors.
This compares to an increase of 11.4 per cent in Spain as a whole, while the amount spent in this country rose by 12.3 per cent in comparison to September 2016. It almost goes without saying that the UK remains the largest single source of revenue for a sector which accounts for around 11 per cent of Spain's GDP, providing almost a quarter of international tourists during September as well as 20.7 per cent of spending!
1,500-euro fines for unauthorized motor home parking in Águilas: while some Town Halls set up designated caravan parks and other attempt to win over "wild campers" with public awareness campaigns, Águilas takes a hard line. Fines of up to 1,500 euros for parking in non-designated areas, the same amount for unauthorized waste disposal, and 750 euros for setting up tables, chairs and awnings outside their vehicles!
For many the only downside is it may lead to even more unauthorized motor homes being parked along the coast in Pulpí, Lorca and Mazarrón!
Ombudsman rules against beach nudity ban in San Pedro del Pinatar: the Town Hall of San Pedro is urged to provide a naturist bathing area so that those who prefer to swim and sunbathe without being encumbered by swimwear and beach attire can do so at their leisure. The prohibition of sunbathing in the altogether in San Pedro resulted in just one fine being imposed during the summer.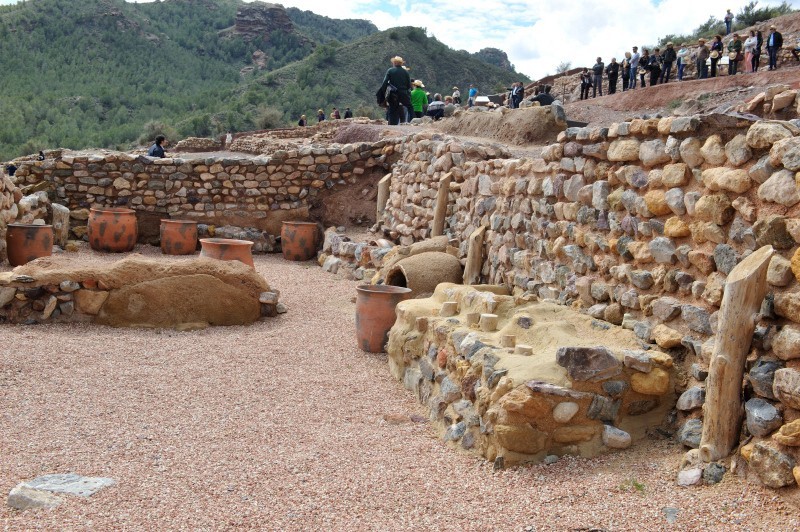 60,000 euros to protect the 4,200-year-old site of La Bastida in Totana: La Bastida is a spectacular sight as well as a spectacular site, and is extremely popular among visitors. But the downside of excavating prehistoric structures is that they become exposed to the elements, and work is necessary to shore up defensive fortifications which are believed to be unique in western Europe…
Restored baroque paintings by Camacho Felizes return to the Palacio de Guevara in Lorca: the reconstruction of the rich cultural, historical and artistic heritage of Lorca is still continuing six years after the devastating earthquakes of 2011, and another significant step was completed this week when three large baroque paintings by Pedro Camacho Felizes de Alisén were returned to the Palacio de Guevara.
Environmental and agricultural news
Mar Menor fishermen hoping for bumper November: the arrival of cooler weather, a waxing moon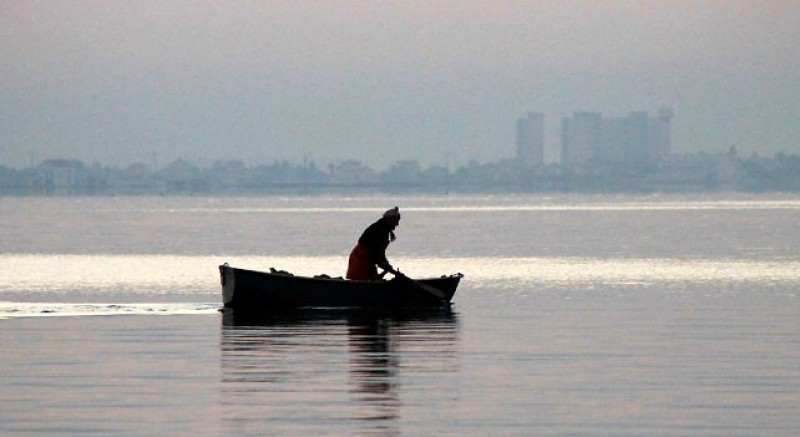 and the onset of north-westerly breezes and winds contribute to the gilthead bream in the Mar Menor suddenly heading for the "golas", the channels which they anticipate will lead them out into the Mediterranean. In many cases, though, they never reach their destination, as the fishermen's nets await them!
Águilas seed bomb scheme boosted by cyclists and the Galicia wild fires! The innovative re-forestation program designed in Águilas involves various sectors of the community, and has attracted interest both locally and in the north-west of Spain, where it will contribute to re-foresting area devastated by wild fires, with "seed bombs" being launched by various groups participating in leisure activities.
Eight earthquakes in three days in Murcia: none of these events have been serious, and no damage has been reported, although various people have reported feeling the earth move under their feet, but it does seem that these minor shifts in fault lines in Murcia have been unusually numerous recently! The strongest tremor was one near Zarcilla de Ramos in Lorca which measured 3.0 on the Richter scale.
Other items in the Murcia news this week: Over 700 illegal immigrants intercepted off the coast of Murcia in October: the number of desperate African migrants brought ashore in Murcia this year is now three times the total for 2016, following more arrivals over the weekend and on Monday.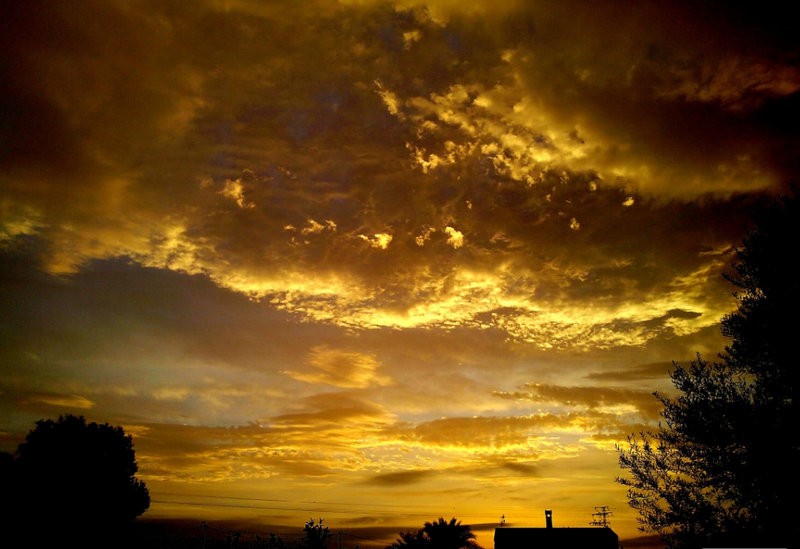 Last month was the sixth warmest October on record in Murcia: the average rainfall throughout Murcia was just 6 millimetres in a month when temperatures peaked at 33.2 degrees in Alcantarilla!
Man taken to hospital after falling into Cartagena harbour: ambulance staff rushed to the scene to stabilize the victim's condition before transferring him to hospital.
1.9 million euros for new bridge in the outskirts of Lorca: the bridge on the RM-D8, the old road through the mountains to Mazarrón, will cross the Rambla de Biznaga and provide a more robust infrastructure capable of withstanding heavy floods, while work on a new road between Lorca castle and the south of the city is set to start this month.
San Javier market traders collaborate with anti-terrorism measures: traders use their vans as anti-terrorist barriers in San Javier and Santiago de la Ribera in order to guard against attacks along the lines of those in Barcelona and New York.
Muslim burial ground in main Murcia cemetery extended: the Catholic cemetery was full to overflowing on All Saints' Day this Wednesday while in the "Al-maqbara" zone plans are confirmed to double capacity.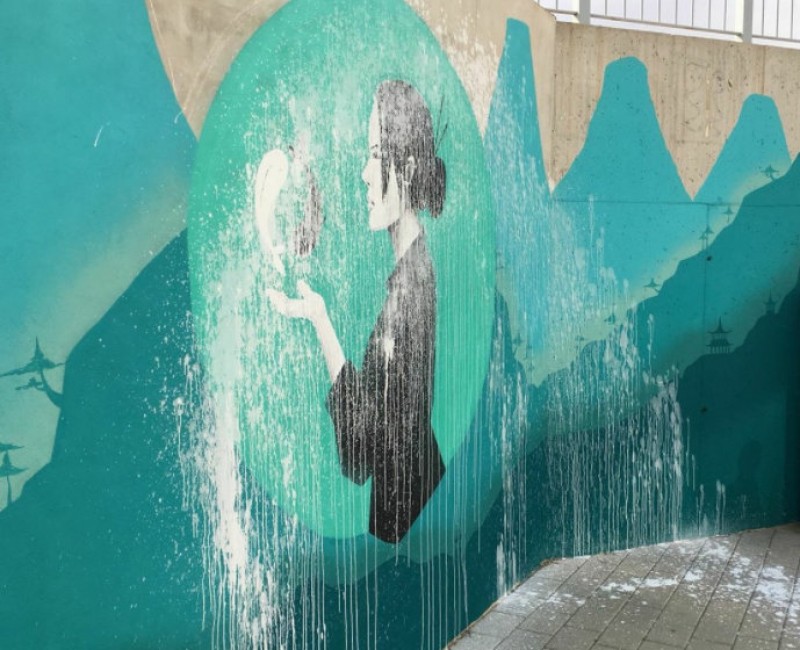 Gratuitous vandalism over Halloween in Murcia, Cartagena and Molina de Segura: vandals targeted trams and bins in Murcia and mural artwork in Molina, while in police in Cartagena confiscated over a hundred eggs from rowdy youths!
Unfortuntely, setting fire to rubbish containers appears to have been something of a fad among young people in Murcia recently, causing considerable incovenience and expense: these high jinks costs the Town Hall of Murcia 1,000 euros for every bin destroyed.
Murcia and Spanish property news
Apparently contradictory statistics in Murcia could be good news in the long term: sales activity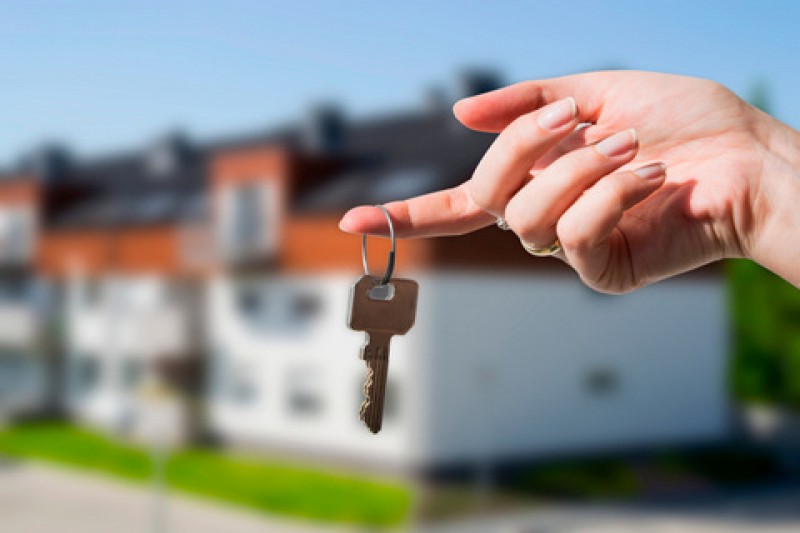 in the Costa Cálida is reported by Spain's notaries to have risen in the second quarter of this year, but prices dropped by 5 per cent and mortgage activity is reported to have been down by almost 20 per cent.
The explanation? The excess stock of unsold properties in the Costa Cálida is perhaps being significantly reduced, and as holiday apartments are snapped up by bargain hunters at attractive prices this could explain both the drop in average price and the decrease in mortgage activity: in many cases apartments which are bought at prices of between 50,000 and 75,000 euros do not require mortgage financing.
New-build property construction on the way back up in Spain: in the eight months from January to August building licences were granted for 26 per cent more homes than in the same period in 2016, indicating that the excess stock of completed but unsold homes appears to be being reduced significantly and the imbalance between supply and demand is being corrected.
Spanish news: from the euphoria of independence to life behind bars in just a week for former cabinet ministers in Catalunya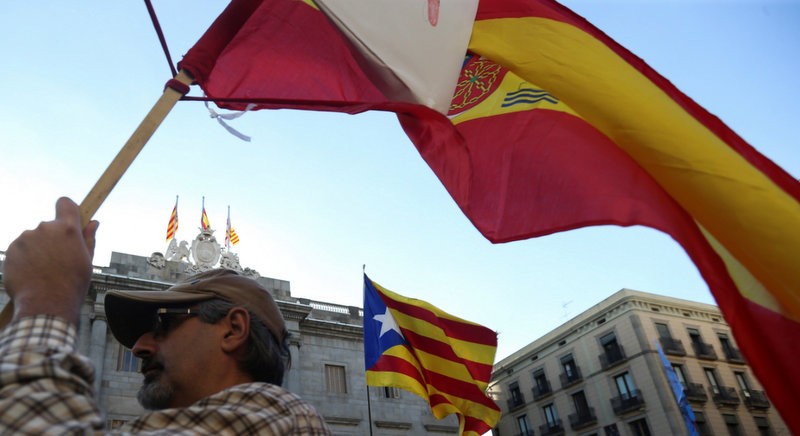 Just a week ago they were almost all celebrating the unilateral declaration of Independence which was made by the regional parliament of Catalunya, and now they are either behind bars or awaiting developments which could result in them being the subjects of international detention orders by the end of Friday.
That was the situation first thing on Friday for the fourteen members of the Catalan government which was dissolved almost immediately after the declaration of independence, following the order given by
Judge Carmen Lamela on Thursday for those who attended a preliminary hearing in Madrid to be held in jail on a provisional basis while she continues her investigation of the accusations of sedition, rebellion and misuse of public funds which have been levelled against them.
Nine former Catalan government ministers appeared before Judge Lamela on Thursday, and she considers that in all nine cases there is a "high risk" of them destroying evidence or fleeing the country if they are allowed to walk free, hence her decision to incarcerate them. However, in the case of Santi Vila, a "get out of jail card" was provided in the form of bail of 50,000 euros. Santi Vila resigned from his post before the declaration of independence after making it clear that he was not in favour of such an extreme move, and on Friday morning he raised the bail and left prison.
But even more attention was focussed on former president Carles Puigdemont and the other four members of the dissolved Catalan government who were absent, having hurriedly travelled to Brussels on Monday morning and opted not to return to face the music in court. Sr Puigdemont, who has contracted the services of a lawyer who in the past has helped members of the Basque separatist terrorist group ETA to evade extradition, and his four former ministers are attempting to gain credibility as a "government in exile", and in a speech on Thursday Sr Puigdemont demanded that the ministers held behind bars be released, calling at the same time for an "end to political repression".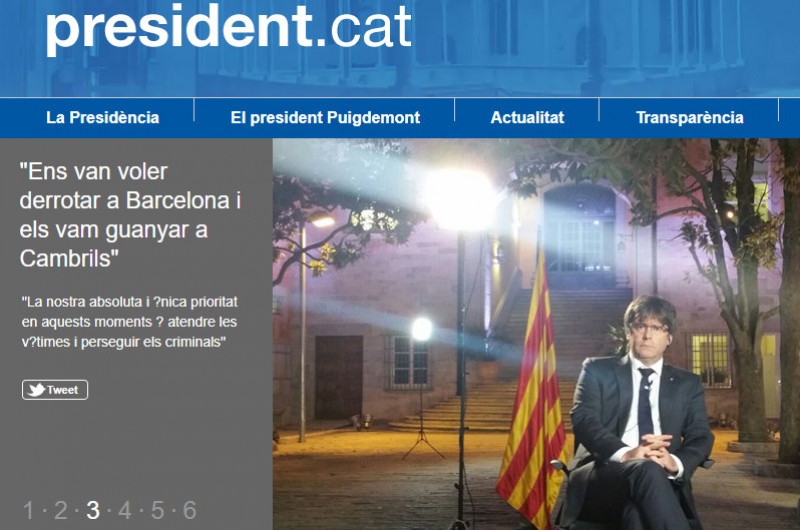 "Behind bars, the legitimate government of Catalunya is infinitely more respectable than its illustrious imprisoners", he added, while in Spain it is thought that his absence was a contributing factor to his former colleagues being sent to jail, as the perceived risk of their fleeing the country was heightened.
Sr Puigdemont fled to Brussels almost at the same time as the accusations of sedition, rebellion and misuse of public funds were registered with the courts by Spain's Attorney General, as it became clear that the central government's implementation of Article 155 of the Constitution (by which direct rule from Madrid was established) was to be anything but half-hearted. National government President Mariano Rajoy has announced that a regional election will be held in Catalunya on 21st December, and if the separatist leaders continue in prison it will make the campaign one of the most interesting in recent years!
Of course there has been plenty of opposition in Catalunya to the actions taken by Sr Rajoy and his government, but he may well have won unexpected support from the children attending schools which will be used as polling stations on 21st December: they may start the Christmas holiday two days earlier than expected, and as a result, whether their parents are supporters of independence or of a unified Spain, the bearded President could be hailed as the new Santa Claus!
One final anecdotal story comes from the city of Girona, where Carles Puigdemont was Mayor before beconing president of Catalunya under two years ago. Residents of the Girona district of Vila-Roja are adamant that they are Spanish as well as Catalan, and have decided that if Sr Puigdemont can unilaterrally declare independence from Spain, they can unilaterally declare independence from Catalunya!
There has not been much room in the press for other Spanish news this week (except, of course, for the man in Motril who is now behind lots of bars after riding his horse into one naked): scroll down below for a summary...
Would you like to receive this bulletin?
If you enjoyed this free weekly round-up, then please forward it on to your friends. If you have received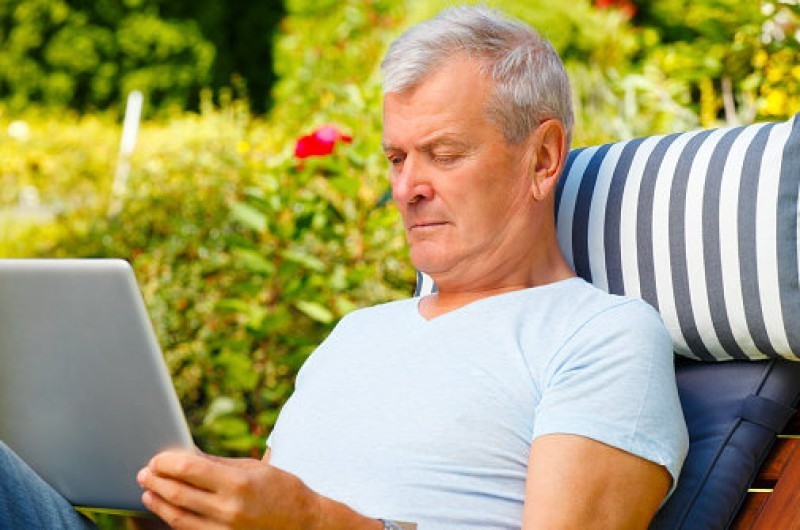 this from a friend and would like to have it sent directly, then click Register for weekly bulletin to sign up.
NONE OF THE TODAY PRODUCTS HARVESTS OR SELLS EMAILS IN ANY WAY and we GUARANTEE your details will not be passed on, sold, or used for any other purpose, and are maintained in an off-site facility from which you can unsubscribe at any time.
We also welcome contributions from local charities or clubs, including post event reports, news items and forthcoming events. Use the contact button in the top header to contact our editorial team.
Images: Copyrighted Murcia Today and Efe. Full or partial reproduction prohibited.
Contact Murcia Today: Editorial 966 260 896 / Office 968 018 268