Date Published: 29/06/2018
ARCHIVED

- Murcia and Spanish news round-up week ending 29th June 2018

Corvera airport another step nearer opening as ancillary service contracts are put out to tender
The opening of the Region of Murcia International Airport in Corvera moved another step closer to becoming a reality on Thursday of this week, when new management company Aena announced that it is ready to put out to tender the contracts for supplies and services at the facility.
A budget of just over 641,000 euros has been set aside for the acquisition of 5 motor vehicles, the creation of reserve stocks for the lighting on and around the runway and apron area, the re-painting of signals and signs, and the supply of technical assistance in modifying control systems.
At the same time, the company has also prepared the tender process for the rental of commercial premises, 18 vending machines and two cashpoints, all of them at the same rates as are currently being applied at Murcia-San Javier airport (as was stipulated by Aena in their successful bid for the management contract at Corvera).
This is the latest in a series of actions which aim to ensure that the transfer of operations between San Javier and Corvera takes place immediately after the Christmas and Three Kings holidays, during the lowest period of activity for air traffic.
Meanwhile, of course, this weekend marks the start of the busy tourist season at the beaches of the Costa Cálida and elsewhere on the Spanish coast, and the DGT traffic authorities have their drones at the ready as traffic police prepare for the first big weekend of the summer. With the weather set fair, the summer sales starting all over Spain and the summer markets beginning at Cartagena beach resorts from Los Urrutias to Isla Plana, the mood throughout the Region of Murcia is that it's time to get down to the beach and enjoy the next couple of months!
With schools closed for the summer, a busy weekend on the roads lies ahead as the cities start to empty and their inhabitants head for the first phase of holidays on the coast, so allow extra time for journeys on main arterial roads on Friday evening and Saturday morning.
Tourism news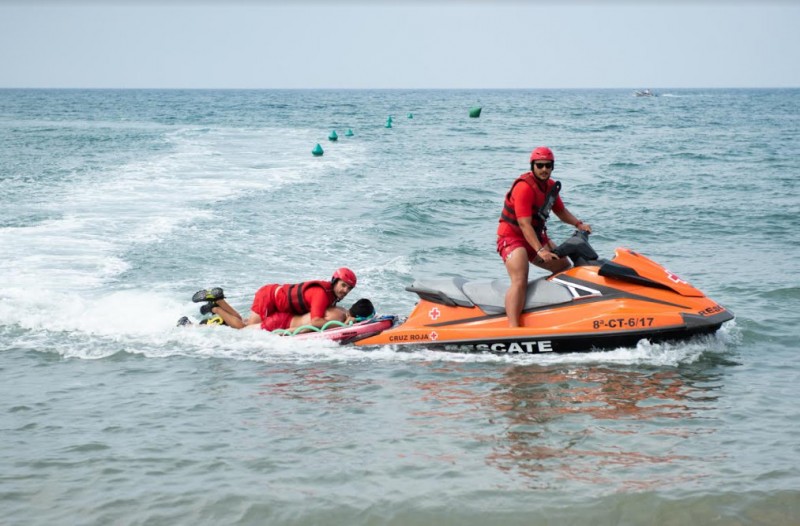 This week blue flags were proudly hoisted into position for the summer ahead as coastal municipalities prepared for the onslaught of summer visitors and presented new equipment, new timetables for beach rescue services and lifeguards and new services:
Mazarrón beach lifeguards ready for 2018 summer peak season: the staff at Mazarrón beaches will be on duty until mid-September this year.
Lorca lifeguard team strengthened by the addition of a new rescue launch: vigilance at the beaches of Lorca this summer from 30th June until 2nd September. Beach rescue in Lorca, unfortunate death in La Manga: lifeguard staff in action as the first emergencies of the summer are reported.
Free blue zone parking in Cartagena on Saturdays in July: in August the exemption from parking meters is in place every afternoon.
5 fitness circuits already in Los Alcázares parks and 2 more on the way: on Tuesday the first such facility for people of limited mobility in the whole of the Region of Murcia was presented this week ready for the holiday season.
Murcia prepares to form part of the 5,888-kilometre "Eurovelo 8" cycling route: cycle tourists can ride from Athens in Greece to Cádiz in south-western Spain!
Meanwhile inland Summer visitor numbers have been limited at Salto del Usero beauty spot in Bullas: only 100 people at a time in order to protect the environment at the "Bullas inland beach".
Agricultural and environmental issues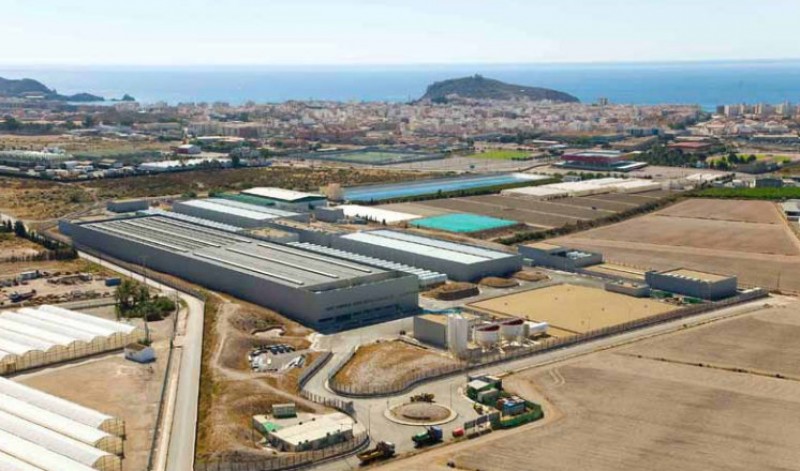 Irrigation crops threatened by Águilas desalination plant breakage: a burst intake pipe in Águilas threatens 2,000 hectares of crop fields, but help is reported to be on the way for anxious farmers.
Ecological agricultural production increasing in San Javier: in some farming concerns 60 per cent of crops are already produced using ecological techniques, and the intention is to raise that proportion to 100 per cent.
Murcia takes precautions to combat swine fever being spread by wild boar: an EU directive forbids the movement of pigs across borders between Member States.
Illegal fishing checks stepped up during the summer in the Mar Menor and Mediterranean: the number of inspections carried out will be increased by 20 per cent over the summer.
In the same week suspects were detained in Murcia on suspicion of involvement in over-fishing of tuna: Ricardo Fuentes e Hijos is one of the leading tuna trading companies in Spain, and five members of the management were detained on Tuesday as the Guardia Civil removed documentation as part of their investigations.
Mar Menor beach recommendations to be drawn up as part of efforts to protect the marine environment: the recommendations will be submitted to the Ministry for Ecological Transition as Murcia attempts to ensure that tourism is compatible with the regeneration of the marine environment.
Spring 2018 in Murcia was cooler than usual, very windy, and wet inland but dry on the coast: the coolest spring for five years, and over 200 mm of rain in parts of the north-west but under 25 millimetres near the coast.
Plastic bags out of circulation in 40 per cent of Lidl stores in Spain: eventually the chain will cease to sell 100 million plastic bags per year.
Other items in the Murcia news this week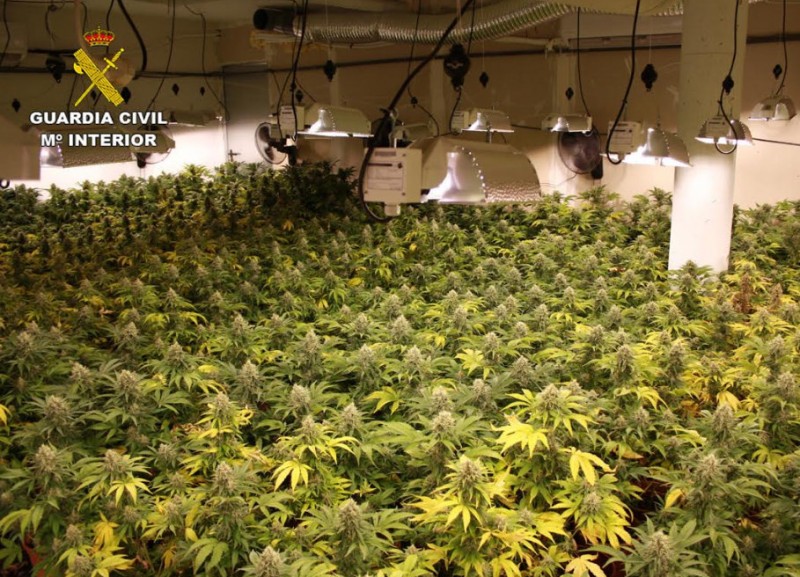 Huge cannabis plantation in underground bunker in Los Martínez del Puerto: six arrested as the Guardia Civil confiscate 5,400 cannabis plants which were used to sell cuttings from a facility which is thought to have taken a million euros to build.
Polaris World still owes 24 million euros to the taxman: companies related to the former Paramount project boss also feature prominently in the list of Hacienda debtors…
192 incidents related to the bonfire celebrations of San Juan in the Region of Murcia: a separate fire broke out at a waste recycling facility in Balsicas on Saturday.
San Pedro del Pinatar unveils a new venue for its fiestas and other events: the new Recinto Ferial in San Pedro is next to the bus station on Avenida Alcalde José María Tárraga.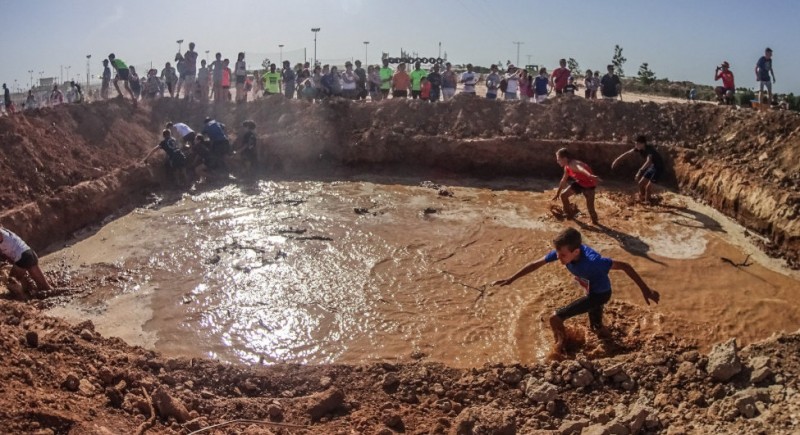 Muddy fun at the Pinatarius Roman obstacle race in San Pedro del Pinatar: 10 kilometres of mud and madness at the popular annual event in San Pedro.
Puerto to Mazarrón knife attacker arrested: the 30-year-old man has a long criminal record and was detained after an incident on Saturday.
New campaign in Cartagena to counter summer pet abandonment: every summer hundreds of animals are left to fend for themselves in Cartagena.
Jumilla unveils new Olympic-size outdoor swimming pool: the new pool opens its doors to the public at Polideportivo La Hoya on 1st July.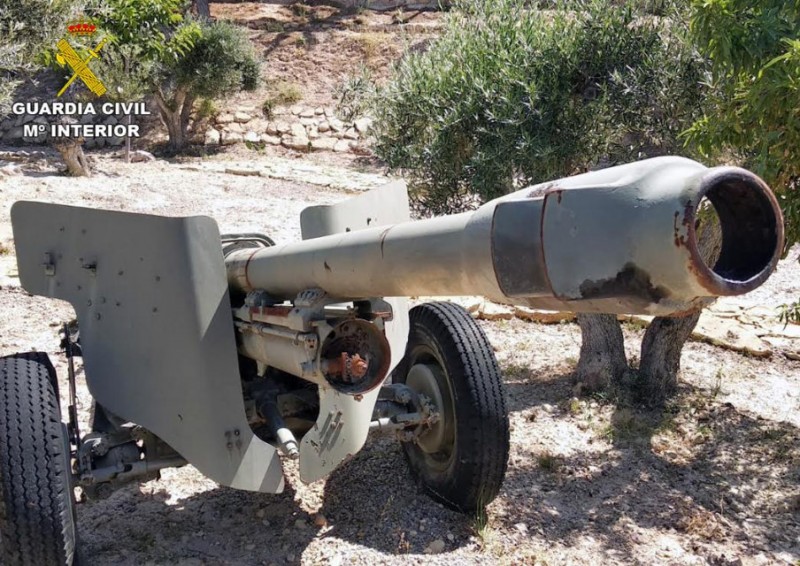 Artillery cannons confiscated at rural property in Abanilla: the four cannon had not been certified as being out of action.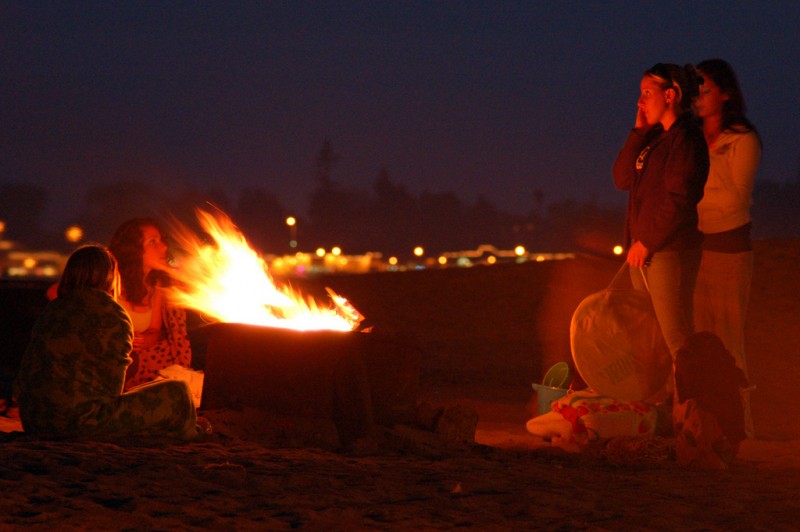 Two arrested for alleged Night of San Juan rapes on Mazarrón beach: two young girls report being forced into sex on the beach of Bahía, and the father of one of them, who caught one of the attackers and held him until the Guardia Civil arrived, faces a charge of actual bodily harm.
Only 15 euros for pet ID microchips in Totana: make your cat or dog legal and take advantage of a Town Hall subsidy.
Jumilla prepares rainbow street furniture for LGTBi Pride Day: visibility is given by the Town Hall to the LGTBi community, while similar support is also being shown by other local administrations such as that of Cartagena, Torre Pacheco, Águilas and Totana.
Murcia Town Hall presents 1.3-million-euro plan to acquire 12th-century Wolf King palace: plans to re-possess the historic ruin were approved in full session of the local council.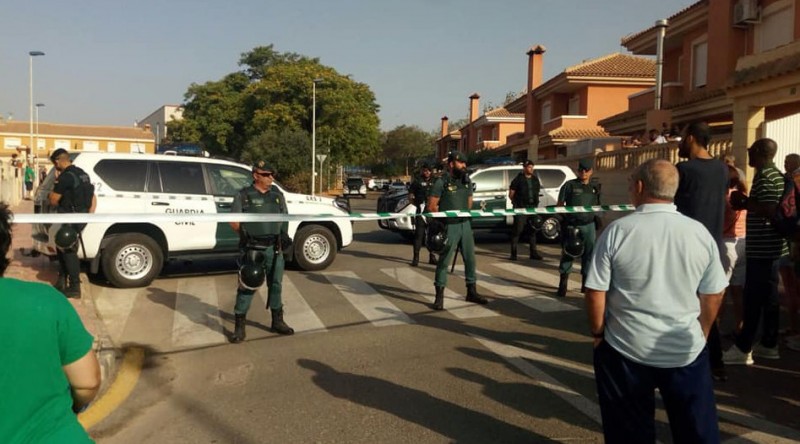 Mother and sick daughter evicted in Mazarrón offered a year's rent by grandparents: the grandparents are the ones responsible for the two being forced out of their home, but are willing to pay their rent as they strive to recover their own property.
Murcia school year 2018-19 begins between 4th and 18th September: as the summer holiday begins, primary school children in Cehegín will be the first to go back to class on 4th September.
Murcia and Spanish property news
Two property market analyses which were published this week provided grounds for considerable optimism regarding the state of the Murcia property market.
The first came from BBVA Research and consisted of a review of trends over the last year or so, highlighting a 22 per cent increase in property sales in the first quarter of 2018 and a 1.7 per cent rise in market value last year. The data produced also include the fact that 26 per cent of the homes sold in the Costa Cálida were bought by non-Spaniards, and among these 40 per cent were British buyers: in other words, UK nationals bought 1,618 homes in the Costa Cálida last year.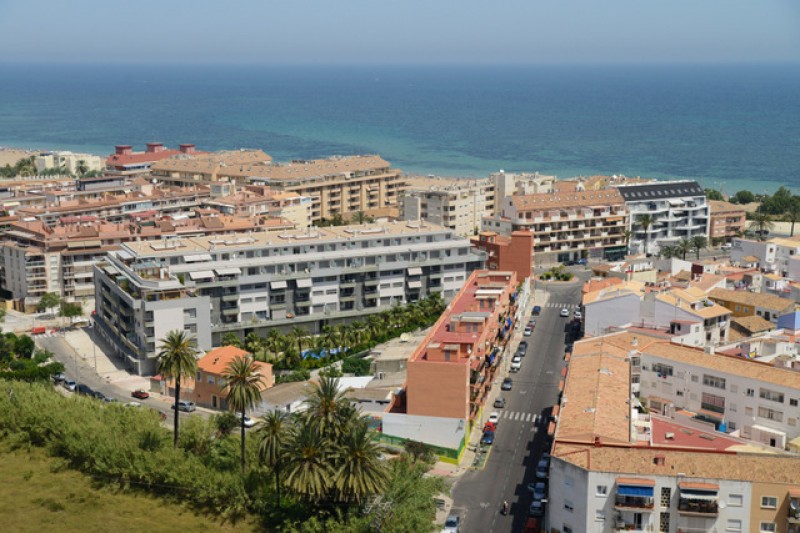 Hot on the heels of this report came another, more up-to-date one from leading property valuation firm Tinsa, who calculate that average prices in the second quarter of this year in Murcia were 4.8 per cent higher than a year ago. Certainly this is less than the nationwide increase of 6.6 per cent, but it does seem to be an indication that the Costa Cálida is beginning to feel the "bounce-back" effect which began a while ago in Madrid and other areas.
The data also include confirmation that Murcia is still one of the cheapest regions of Spain in which to buy property, with an average price of 935 euros per square metre as opposed to 1,328 euros nationwide
Earlier in the week came the data regarding mortgage activity during April, which showed that while sales in Murcia during the month were 50 per cent higher than in 2017 the increase in mortgages was even more significant at 52 per cent. The correlation is hardly a surprise, but both increases are among the highest in Spain's 17 regions, and indicate that while demand is clearly growing in the Region, banks have also rediscovered their willingness to lend and buyers are keen to finance their purchases through mortgages at the current low interest rates.
Frontline beach rentals in Spain are 3 per cent higher this summer: prices are reported to range from 200 euros per week in Lugo to 2,100 euros in Puerto Banús, with a week's rental in Murcia costing between 500 and 700 euros.
Spanish news summary: stolen babies trial suspended and the government plans to exhume the remains of General Franco in July
There was great anticipation in Madrid on Tuesday as the first "stolen babies trial in Spain got under way, but unfortunately proceedings had to be suspended the following day after the accused, Doctor Eduardo Vela, was taken ill and admitted to hospital.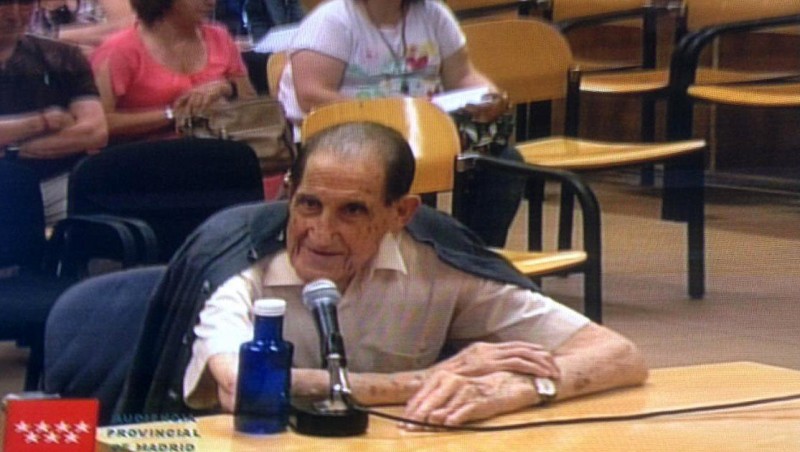 86-year-old Doctor Vela had appeared very frail in court on Tuesday, when he denied any knowledge of anything other than medical matters while working at the Clínica San Ramón in Madrid (the clinic where plaintiff Inés Madrigal was handed to her adoptive mother shortly after birth 49 years ago). At times it seemed that he was having difficulty in remaining coherent, as he was unable to recall how many beds there were in the clinic or almost any other detail, and question after question was met with the responses "I don't know" or "I don't remember".
Inés Madrigal was adopted by a woman who looked after children in a convent in the capital: her foster mother, aged 46 at the time, was unable to have children, and was put in touch with the clinic and Doctor Vela, according to the prosecution, by a Jesuit priest. It is alleged that the doctor advised the "mother-to-be" to pad out her clothing with cushions in order to pretend she was pregnant and to wait for a phone call, which arrived in June 1969 with the instruction to go to the clinic with baby clothes. When she did so she was presented with her "daughter".
"Her daughter", along with many others who were unknowingly fostered, is desperate to know the truth about who her parents really are and why she was given to a new mother.
Another important topic, and one which is likely to pre-occupy the Spanish press in the coming weeks, is the national government's plans to exhume the mortal remains of General Francisco Franco from the monumental mausoleum of El Valle de los Caídos (the Valley of the Fallen) and deliver them to his descendants.
No details have been given of how and when this will be done, but Pedro Sánchez, the new President of the government, has indicated that it is likely to take place during July. In other words, within the next month Sr Sánchez intends to go ahead with a move which the former PSOE Prime Ministers Felipe González and José Luis Rodríguez Zapatero fought shy of, despite it being one of their aims, in order to avoid the inevitable controversy.
The flow of migrants attempting to cross the Mediterranean into Europe was also once again in the headlines over the weekend, with almost 1,000 being intercepted close to the Strait of Gibraltar and in the Atlantic over the weekend and another 435 being brought ashore on Monday, and other stories included the difficulties being faced by the Spanish State pension system and the addition of an eighth island to the Canaries.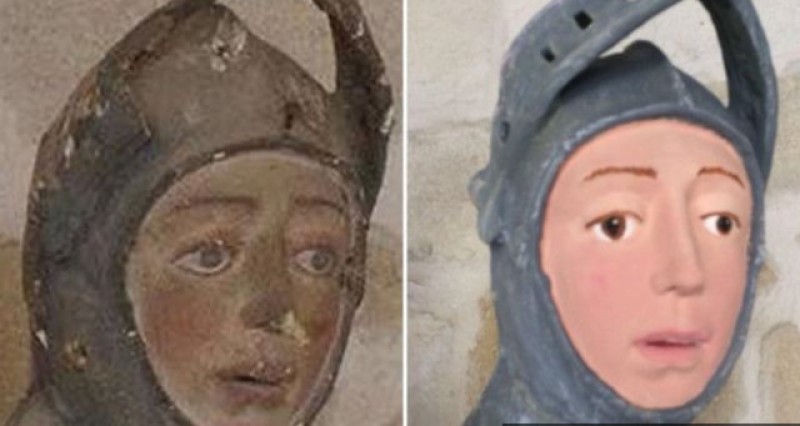 But perhaps the most bizarre concerns a "frighteningly" bodged restoration of a religious sculpture in Navarra, where a 16th-century statue of San Jorge has emerged from what was meant to be a simple clean-up with a frightened look on his bright pink face. The figure is being studied by heritage experts in order to determine whether there is a viable way to "un-restore" it, but in the meantime many have pointed out parallels between this case and the one of the painting of "Ecce homo" (behold man) in the Zaragoza village of Borja, where elderly Cecilia Giménez was ridiculed after her restoration of the image led to it being dubbed the "Monkey Christ"!
For more details on these and other stories, scroll down below…
Would you like to receive this bulletin?
If you enjoyed this free weekly round-up, then please forward it on to your friends. If you have received this from a friend and would like to have it sent directly, then click Register for weekly bulletin to sign up.
NONE OF THE TODAY PRODUCTS HARVESTS OR SELLS EMAILS IN ANY WAY and we GUARANTEE your details will not be passed on, sold, or used for any other purpose, and are maintained in an off-site facility from which you can unsubscribe at any time.
We also welcome contributions from local charities or clubs, including post event reports, news items and forthcoming events. Use the contact button in the top header to contact our editorial team.
Images: Copyrighted Murcia Today and Efe. Full or partial reproduction prohibited.
Contact Murcia Today: Editorial 966 260 896 / Office 968 018 268