Date Published: 28/09/2018
ARCHIVED

- Murcia and Spanish news round-up week ending 28th September 2018

Jet2 start selling summer 2019 flights at Corvera airport while taxi drivers wage war for airport pick-up rights
Lead image: The sun rising over the Mar menor in Los Alcázares: Los Alcázares tourism
With only three and half months to go until the 15th January, when the new Region of Murcia International Airport in Corvera is scheduled to open, taxi drivers in Murcia, San Javier and the rest of the Costa Cálida are demanding the rights to offer their services at the new facility.
This week Jet2 started to sell seats on board flights to and from Corvera for next summer, although with fewer services than has been the case at the airport in San Javier in 2018 (direct services from Edinburgh and Newcastle to the Costa Cálida appear to have been dropped for ther immediate future), but in Murcia the focus was on a dispute which threatened to escalate into a taxi war. Spanish law states that at airports only cabbies who are licensed within the municipality where the facility is located can operate, and for this reason at Murcia-San Javier only the taxis of San Javier are allowed to offer their services. As of mid-January, though, they will lose that trade and the new airport will, theory at least, become the territory of the taxi drivers of the municipality of Murcia.
But no official confirmation of this wholesale transfer of taxi rights had been issued, and the Murcia drivers suspected that some sort of compromise deal could be in the offing. As a result, they announced a series of weekly strikes to be held until the matter was resolved to their satisfaction, the first of them to be held next Thursday.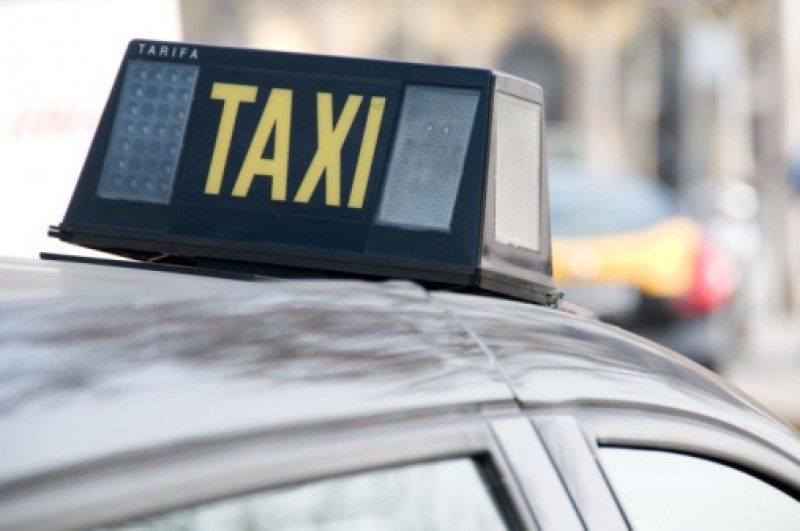 For many months now the Mayor of San Javier has been campaigning for local drivers who have been operating at the airport on the coast of the Mar Menor to be allowed rights at Corvera, or to be granted compensation, and this week he received unexpected support from the Mayor of Cieza. Pascual Lucas joined the debate arguing that Corvera airport has been paid for by "all of the inhabitants of the Region", and that therefore drivers from all over the Region of Murcia should be allowed to work there.
On Friday, Patricio Valverde of the regional government stated that in principle only Murcia drivers will be allowed to ply their trade outside the terminal building, and that any passenger arriving at Corvera and wishing to contract the services of a taxi from outside the municipality will have to show documentary proof that those services have been contracted beforehand. This is in line with the law, but it seems likely that the argument will continue to rumble on for some time yet!
Sunshine returns to the Costa Cálida after a brief absence!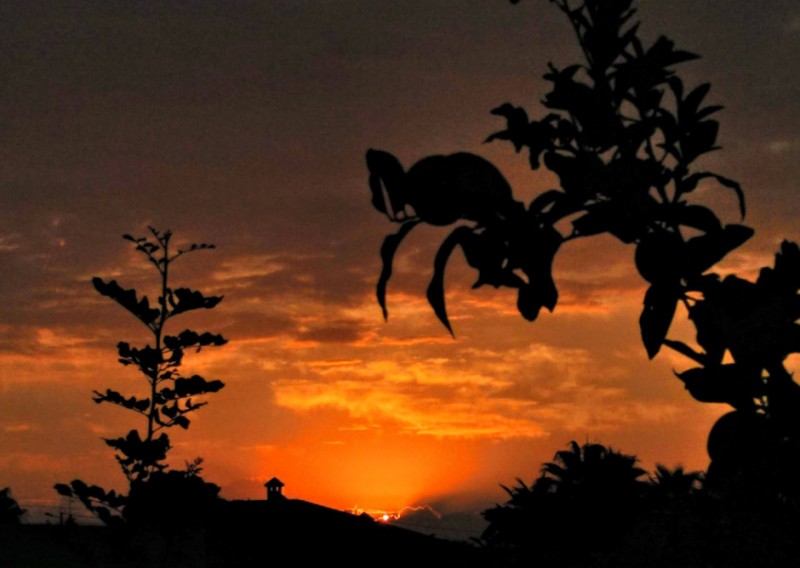 The autumn began on Sunday with scorching heat in Murcia and south-western Spain, with temperatures reaching 39 in Huelva and over 35 in the Costa Cálida, but by Tuesday and Wednesday warnings were in place for possible heavy showers throughout the Region of Murcia.
Maximum temperatures suddenly dropped by around 8 degrees as the autumn weather as the autumn weather arrived a couple of days late and there was minor localized flooding as sharp showers hit Caravaca, La Unión and Portmán: rocks and stones washed down onto the N-345 road between La Unión and Portmán, and in La Unión itself a fallen tree forced the closure of a street in the northern outskirts of the town, bringing telephone and electricity cables down with it.
However, by Thursday afternoon the threat of rain had receded, and the Aemet forecast for the last couple of days in September is for almost unbroken sunshine!
Environmental news
More encouraging news was made public this week concerning the marine environment in the Mar Menor, where water quality improved in August despite fears of a possible relapse due to warmer weather and sea temperatures: average visibility now reaches a depth of over 4 metres, and the levels of both nutrients and chlorophyll have registered a decrease over the last few months.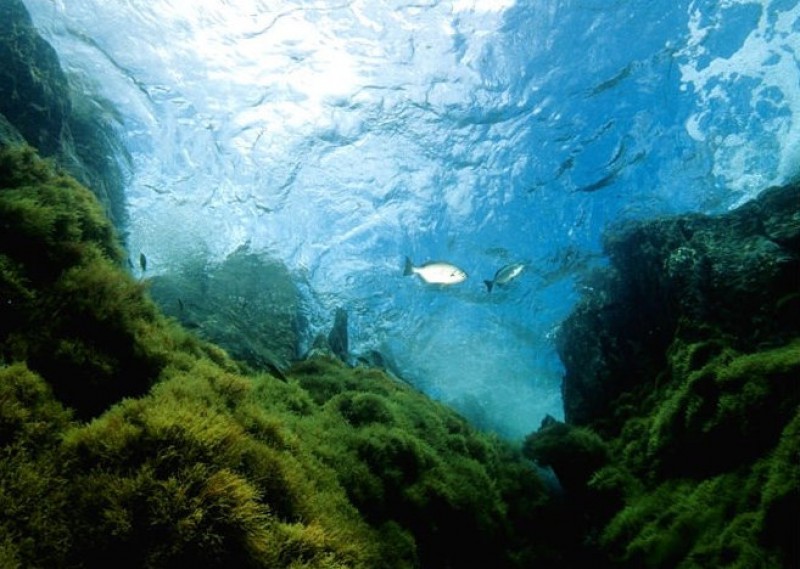 There are also signs that native marine flora and fauna are recovering after the "bloom" of phytoplankton two years ago, with seaweed meadows having reappeared and the regeneration of the lagoon being helped by there being more water flowing through the "golas", the channels which link the Mar Menor to the Mediterranean.
But on the downside, the news regarding the populations of giant fan mussels and seahorses in the Mar Menor is less encouraging, and in response a small reserve has been created to ensure that at least a few of the large molluscs survive and to provide a habitat for seahorses.
Elsewhere, the heavy rain last week washed rubbish from crop fields down to the coast of Águilas, where a regional government clean-up team report having removed 1.5 tons of plastic waste from the rocks and beaches, and still in Águilas, the Town Hall is introducing an innovative anti-insect treatment for pine trees: insecticides injected into the trunk provide two years of protection, according to the results of a scientific trial.
The migration crisis in Murcia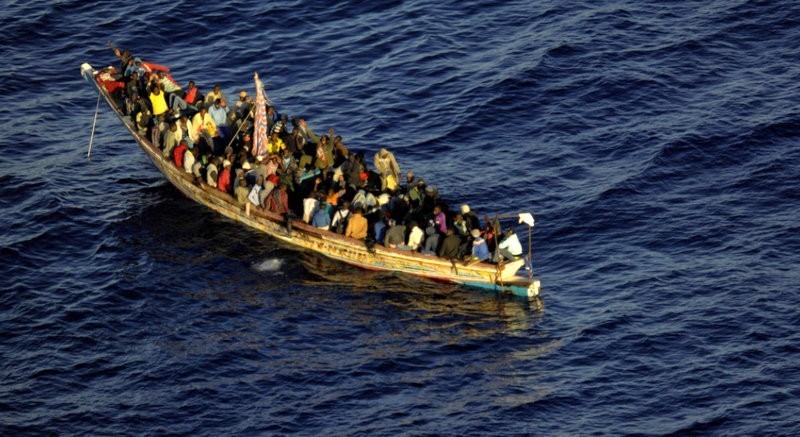 The recent wave of migrants making the trip across the Mediterranean from northern Africa to the coastline of Murcia continued on Saturday with the interception of five more small boats which were towed into the port of Cartagena with 54 people on board.
This means that since the focus of the migratory flow shifted to the coast of the Region of Murcia last Wednesday, a total of 277 migrants have been taken into custody after being brought ashore in Cartagena, Mazarrón and Águilas.
Most of these will be deported to their countries of origin – principally Algeria – but even those who are allowed to stay may not find life easy, as was illustrated this week by a case in the courts of Murcia. A 9-month suspended sentence was confirmed for two Murcia butchers who forced immigrants to work 15 hours a day, underlining that even "successful" migrants into Spain are often easy targets for unscrupulous employers.
Tourism news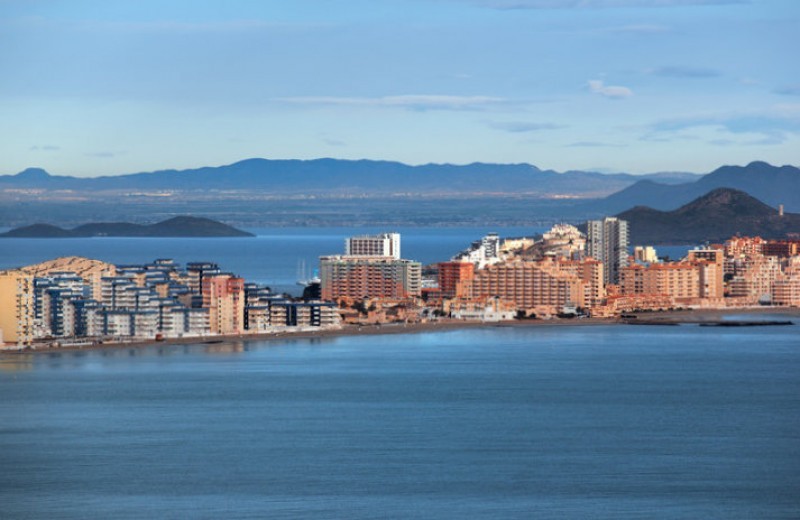 The Murcia tourism authorities are strengthening their UK market presence as Brexit approaches, with 14,000 more visitors coming to the Costa Cálida this year due to agreements with 2 British tour operators.
So far this year the number of visitors coming to the Costa Cálida from the UK has risen by 3 per cent, helping Murcia to buck the nationwide trend which has seen figures falling, and the amount spent by British visitors in the Region reached 262.2 million euros in the first seven months of 2018, 18.8 per cent more than in the same period last year.
Also this week, figures published by the national government showed that while hotel occupancy in August was lower than last year in Spain as a whole, in Murcia it remained steady, despite the heatwave in northern Europe having contributed to a lack of growth in the sector this summer.
Other items in the Murcia news this week
Works contracts to be put out to tender on the Murcia-Almería high-speed rail line: the budgeted cost of the Nonduermas-Sangonera section is over 14,000 euros per metre as the national government continues the fitful progress towards incorporating the Region of Murcia into the AVE network of Spain.
It is forecast that by late 2021 the long-awaited "Mediterranean Corridor" will be practically complete, with trains travelling at speeds of up to 300 km/h from Algeciras in the province of Cádiz to the frontier with France.
Survey identifies the cheapest supermarkets in Murcia and Cartagena: Alcampo and Mercadona are named among the cheapest supermarket chains in Spain.
Woman dies at Los Alcázares beach: efforts to revive the 60-year-old were in vain at the Playa del Espejo, and her death occurred just the day after two near-drownings which were reported on Sunday in the Mar Menor.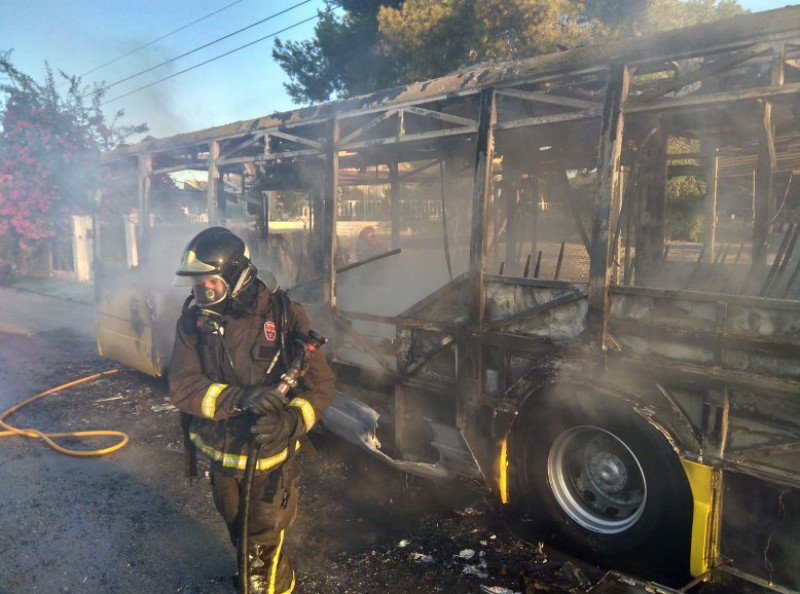 None hurt as bus catches fire in Molina de Segura: an eventful start to the working week for passengers in Los Conejos!
Free parking at the Hospital Santa Lucía in Cartagena next spring: in the long term a motorhome park is also planned alongside Santa Lucía, but the first phase will provide 180 free spaces after years of controversy.
British man in Fuente Álamo reported to have broadcast his own suicide: the horrific images were seen by friends on the Instagram social network site in an incident to which there are so many disturbing aspects that it is difficult to digest them all. Above all the case causes sympathy for the man who took his own life, and his friends and relatives, although raises yet more questions about the use of social media.
Two arrested in connection with San Javier chalet burglaries: at least ten thefts are attributed to the Spanish/Rumanian team, who were caught red-handed attempting one robbery too many.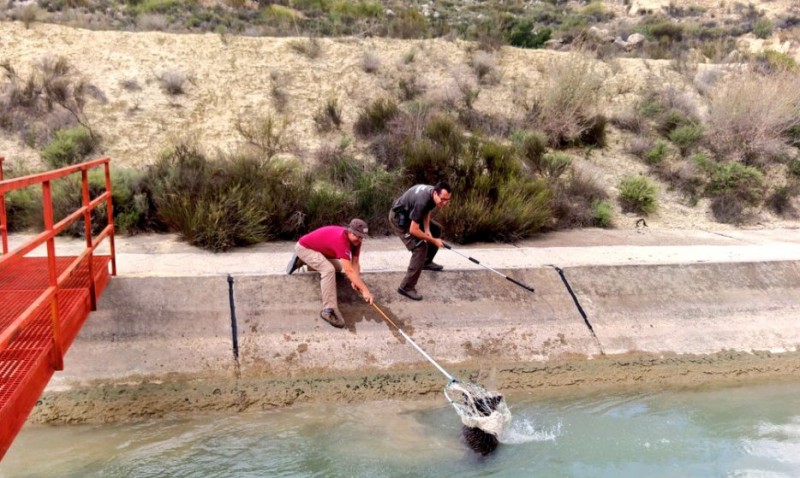 Wild boar rescued from water supply canal in Ojós: the animal was taken to the Wildlife Recovery Centre in El Valle after being fished out of the water.
Cieza forest fire brought under control: a large pall of smoke in the mountains of Sierra de Sopalmo was seen by drivers on the A-33 motorway.
Residents of Isla Plana and La Azohía ask for Cartagena Town Hall mediation in postal service dispute: door-to-door postal deliveries are due to be scrapped on 1st October in these villages and other outlying districts of Cartagena.
The other areas affected are La Manga Club, El Portús, Roche Alto, Bahía Bella, Estrella de Mar, Punta Brava and Mar de Cristal at the southern end of the Mar Menor, all of them meeting at least two of the three criteria established in 2016 for services to be suspended by the CNMC (the Spanish equivalent of the Monopolies' Commission).
Bids received for contract to modify the RM-332 in El Alamillo: the Cartagena-Mazarrón road is one of four where works contracts are being put out to tender at a total cost of over 2 million euros.
Safety warnings issued after San Javier woman is injured by exploding pressure cooker: a woman died recently in a similar incident in Galicia, and the public are asked to heed simple security precautions.
Recent rain increases tiger mosquito risk in the Costa Cálida: after the rain it's important to check for stagnant water in the garden and on the balcony with experts warning that the tiger mosquito could become active in Murcia all year round; even a bottle cap of stagnant water is enough for a mosquito to successfully reproduce.
Murcia and Spanish property news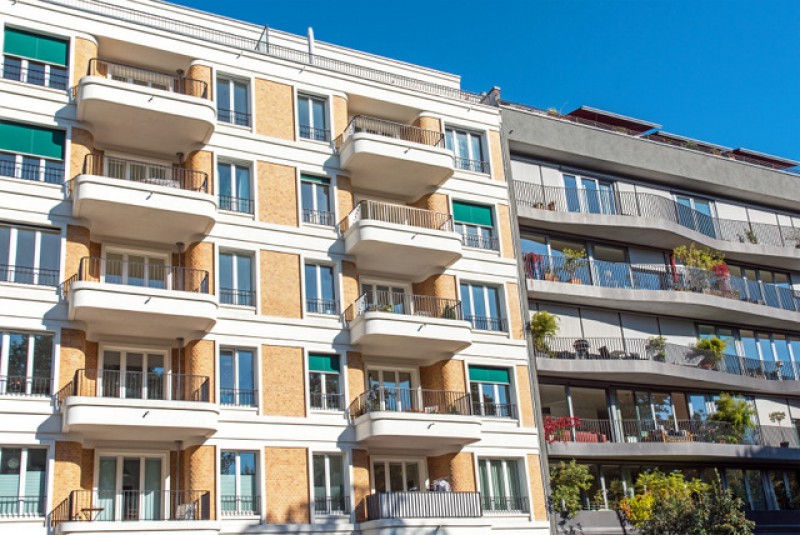 Property rental prices up by 12 per cent in Murcia: the average monthly payment for rented housing in the Region of Murcia has risen by 12.6 per cent over the last year, the fourth sharpest increase in the 17 regions of the country, although the average rent is lower than the national average at 526 euros.
Of course it is very hard to generalize about the market in any particular region, let alone in the whole of Spain, because the demand and supply of rental accommodation differs significantly from one town to another. However, the upward trend is indisputable both in Murcia in the whole of Spain, in turn creating more interest in property purchases from investors who are looking to buy to rent.
Almost half of all housing purchases in Spain are financed by mortgage loans: individual buyers appear to be regaining both confidence and purchasing power as Spanish banks are more willing to lend against current market value.
The proportion of purchases financed by mortgage loans in July of this year reached 48 per cent, its highest level since early 2011 after a period when investment companies exploited low prices and the inability of individual family units to pay for homes during the credit crunch.
Spanish news round-up: expats injured in Orihuela Costa house collapse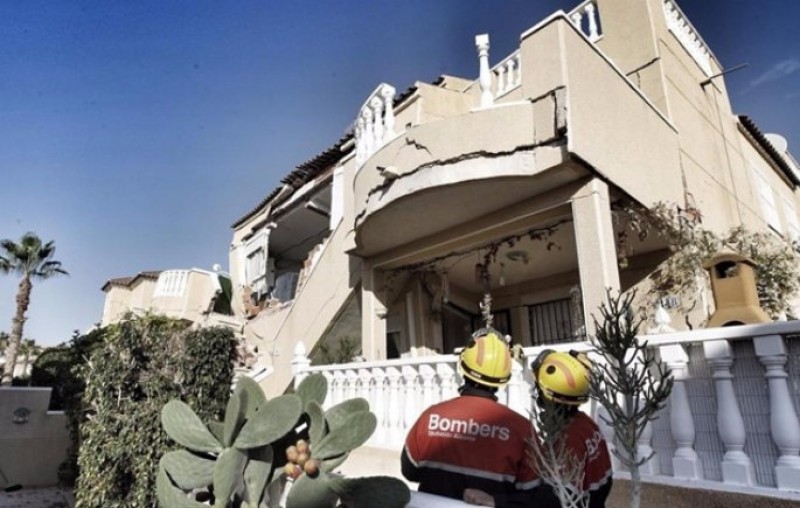 An incident just outside the Region of Murcia made the UK newspapers on Wednesday of this week, when two British expats in Orihuela Costa suffered only minor injuries as part of an upstairs apartment collapsed on to the one below in the Laguna III residential development.
Both were taken to hospital for treatment suffering from shock and a variety of minor injuries, one having to be freed by members of the fire brigade cutting through the iron "rejas" (or safety grilles) on a window, and investigations are now under way into the cause of the incident: some reports hint that unlicensed building work in one of the properties may be responsible, but another possibility is that the heavy storms and showers which have fallen in southern Alicante over recent weeks could also have played a part.
But for many expats attention has focussed once again this week on Ryanair, where another cabin crew strike forced the cancellation of 158 flights in Europe, fewer than the 190 which had initially been forecast but still enough to affect some 25,000 passengers. Among the cancellations were 10 services connecting Alicante-Elche with cities in Germany and Belgium and another 18 at Valencia.
Another eye-catching story concerned a group of four women and one man who formed an IS recruitment cell in Spanish and Moroccan territory, and who have accepted jail sentences of between four and five years following plea bargaining with the public prosecution service.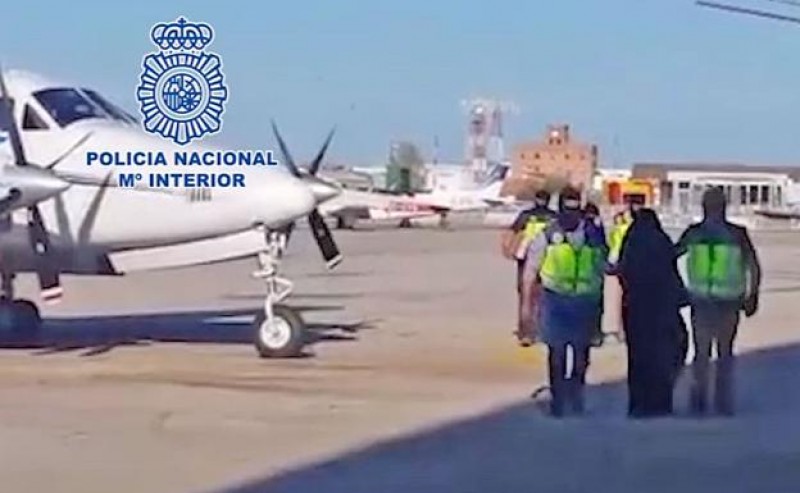 The "female Daesh brigade", as it has come to be known in the press, intended to recruit young boys and girls to the movement, and had initially faced potential sentences of 7 or 8 years for attempting to indoctrinate "wives" for Islamic State fighters in Syria and Iraq. They pursued this aim by targeting "sensitive" young girls on social network sites, promising them happiness with their future spouses.
On the economic and financial front, following the recent prominence of rising electricity bills in the Spanish news, this week it was the turn of mains gas prices to bring bad news to householders throughout the country, with the confirmation of an 8.4 per cent rise in bills as of 1st October and increasing fuel costs contributing heavily to the inflation rate remaining at 2.2 per cent for the third consecutive month.
Still on the topic of fuel, drivers should be aware that a series of unfamiliar symbols will shortly be appearing on filling station forecourts throughout Spain. This is due to the imminent changeover to new EU-wide petrol and diesel labelling rules on 12th October, with the new coding consisting of letters and numbers within squares, circles and diamonds.
All new vehicles sold in Spain from now on must be delivered to the purchaser with the kind of fuel required clearly displayed, but for vehicles already in circulation it will be necessary to pay close attention to the labelling at the pumps while the two systems are run in parallel.
But to end with this week, a conundrum: what would you do if you found 235,000 euros in cash scattered on the hard shoulder of the motorway? For some people the answer would be to stuff as much as possible into their pockets, while for many others a period of soul-searching might end with them taking the same course of action. But very few can say with absolute certainty that they would definitely report the matter immediately to the Guardia Civil, as one member of the public did this week near the small town of Tembleque in the province of Toledo!
For more details on these and other stories scroll down below…
Would you like to receive this bulletin?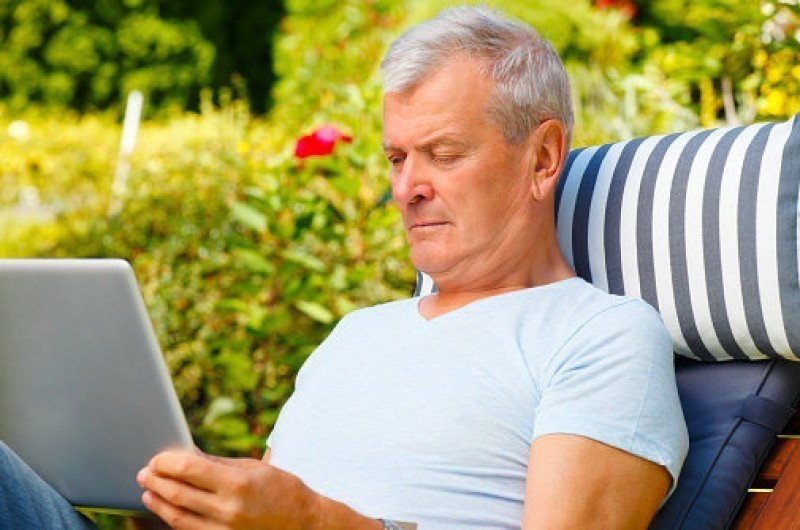 If you enjoyed this free weekly round-up, then please forward it on to your friends. If you have received this from a friend and would like to have it sent directly, then click Register for weekly bulletin to sign up.
NONE OF THE TODAY PRODUCTS HARVESTS OR SELLS EMAILS IN ANY WAY and we GUARANTEE your details will not be passed on, sold, or used for any other purpose, and are maintained in an off-site facility from which you can unsubscribe at any time.
We also welcome contributions from local charities or clubs, including post event reports, news items and forthcoming events. Use the contact button in the top header to contact our editorial team.
Images: Copyrighted Murcia Today. Full or partial reproduction prohibited.
Contact Murcia Today: Editorial 966 260 896 / Office 968 018 268