Date Published: 27/04/2018
ARCHIVED

- Murcia and Spanish news round-up week ending 27th April 2018

Seats on flights to Corvera airport go on sale as the mood of optimism regarding tourism in the Costa Cálida strengthens
Click on the blue links to read the full stories or go to the home page of www.murciatoday.com for further areas of interest.
Once again one of the biggest talking points this week has been the new airport in Corvera, with the news that Jet2 are already selling flights to Corvera from Leeds-Bradford and Manchester airports in northern England as of the start of the summer flight schedules in late March 2019. Some might accuse the airline of jumping the gun, but they have clearly received sufficient guarantees from Aena to be confident that the switch of traffic from San Javier to Corvera will go ahead early next year as anticipated!
However, the long drawn/out saga regarding Corvera airport is still not over it seems, and the regional government of Murcia faces a 518-million-euro compensation claim from the former management company whose contract was rescinded two years ago.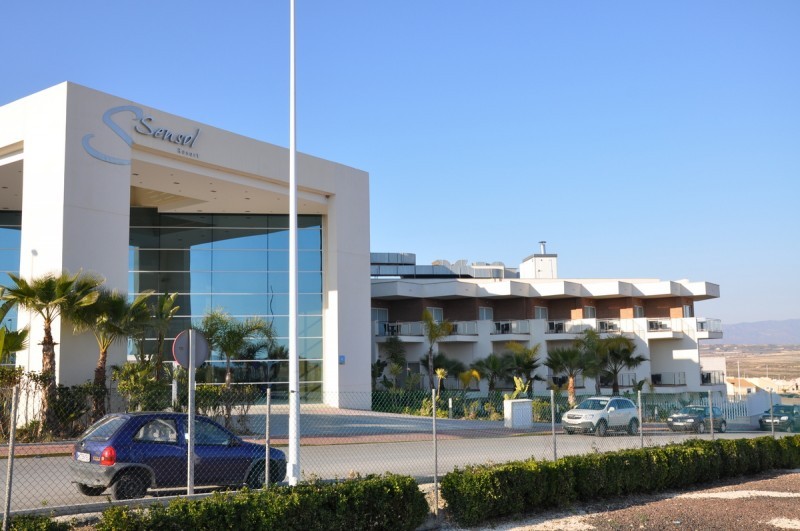 Another hot topic among the many of the British population of Murcia is the news that the Sensol hotel in Camposol appears to have found a buyer: a bid of well over 3.8 million euros was the highest received during an auction which ended on 23rd April, and although it will take a couple of months for all of the legalities to be dealt with (providing the purchaser hands over the money bid) it appears that the current mood of optimism regarding tourism, both seasonal and residential, could soon lead to the re-opening of a facility which will help to dynamise the local economy, create new jobs and make the urbanisation more attractive to potential visitors and purchasers.
Meanwhile, many Spaniards are preparing for a long weekend, taking Monday off to make the most of the national holiday on Tuesday 1st May, meaning that the Costa Cálida will be welcoming numerous visitors from Madrid over the next few days. In fact, Wednesday is another holiday in the capital, so the visitors will be with us even longer, although they will have slightly less money to spend if coming by car as petrol and diesel prices are now higher than they have been for almost three years!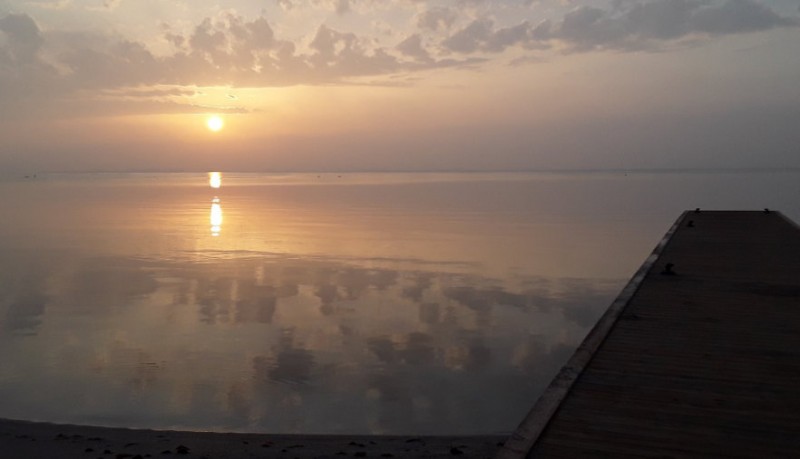 One thing is certain as the visitors arrive in the Region of Murcia: they will be hoping for more settled weather than there has been in the Costa Cálida over the last few days. A Saharan dust cloud, gale force winds, rain, and at the time of going to press a thunderstorm alert is in place: the one thing Murcia hasn't had is snow!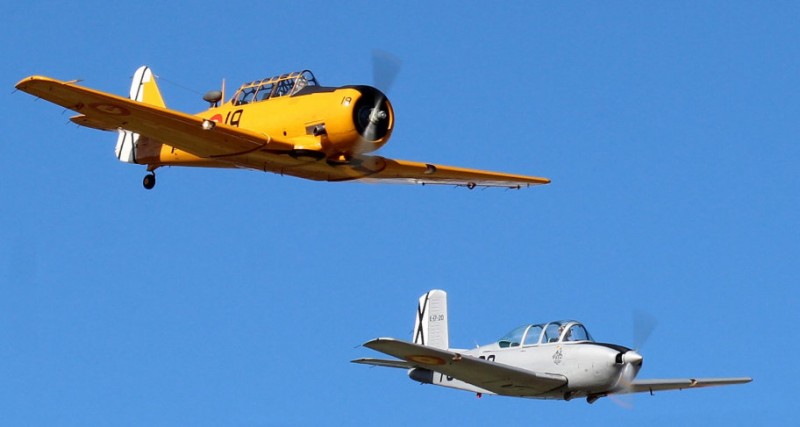 Other airport and tourism news
Lorca creates viewing point route for visitors to the city: 14 stops on a walk through the streets and squares of the historic city centre of Lorca.
Puerto de Mazarrón will welcome 20 groups of cruise ship tourists this year: the second group visited Bolnuevo and the Roman salted fish factory on Monday.
Cante de las Minas flamenco festival poster presented: the event takes place in La Unión from 1st to 11th August this year as promoton for the summer festivals gets underway.
San Javier airport could be home to an aviation museum: 44 antique aircraft may soon be flying regularly over the Mar Menor after Murcia-San Javier closes to passenger flights!
Bad bank brought on board as Murcia seeks to increase and improve tourist accommodation: tourism growth forecasts are based on the opening of Corvera airport and the AVE high-speed rail line.
Domestic tourism grew by 11 per cent in Murcia last year: over 4 million visitors came to the Costa Cálida from elsewhere in Spain during 2017, the market traditionally the most important for the region.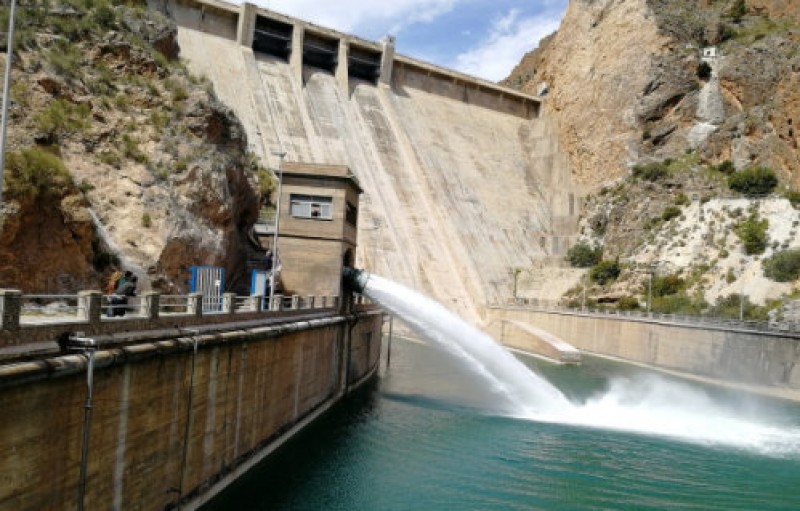 Agricultural and environmental news
Increased water transfers could be on their way to Murcia but the arguments rage on: the PSOE party leader angered Murcia farmers with an anti-water transfer Tweet while hopes are raised that more water will be sent from the Tajo basin to the Segura.
Cartagena Town Hall begins annual seagull cull: eggs are drilled in Cartagena to prevent seagull chicks hatching.
Dunkirk miracle boat wreck being removed from the Mar Menor: work continues to retrieve the remains of the Manitou Enterprise near La Manga del Mar Menor.
Maritime boat tours coming soon to the Mar Menor: a fishermen and an oceanographer will bring the heritage of the lagoon to a wider audience!
Spring fruit harvest begins in Murcia with production expected to be 75 million kilos lower: sharp frosts earlier in the year have caused the loss of 25 per cent of the pitted fruit harvest.
Revised green filter project presented as part of Mar Menor regeneration scheme: 2.4 million euros for a natural water filter in the Rambla de El Albujón as water quality measures continue their gradual improvement.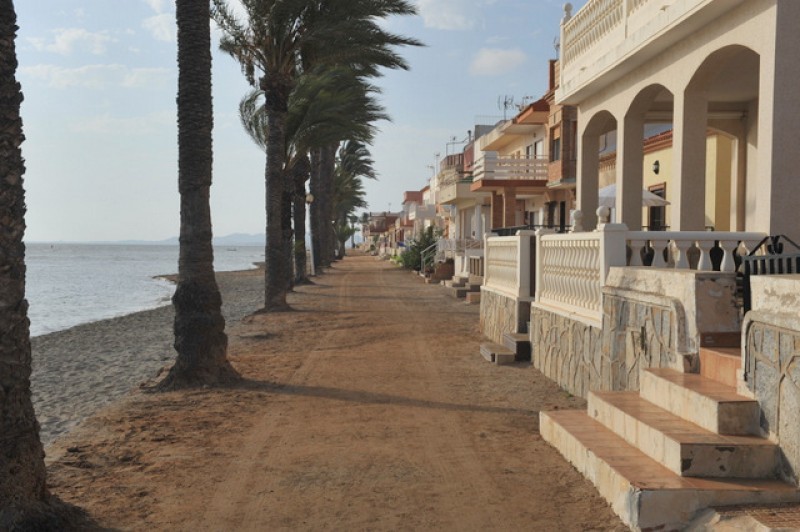 Other items in the Murcia news this week
More protests over the condition of the beaches in Los Urrutias: as the summer approaches the residents and homeowners of Los Urrutias are once again planning a series of protests over the condition of the local seafront and beaches, a problem which rears its head every year with a sense of growing inevitability as the authorities fail to respond to requests for improved infrastructures.
Moldovan fined 360 euros for telling the Guardia Civil he lived in a spaceship: the man claimed to be a cosmonaut when approached while sleeping in the streets of Lorca.
Spanish navy patrol ship retired in Cartagena after 36 years of service: the Cazadora spent 3,500 days at sea and served in the Persian Gulf war.
Cartagena police fine 207 drivers for speeding in one week: six times the average number of offences were detected during a special campaign.
Unanimous opposition to revised high-speed rail route in Totana Town Hall: over 500,000 square metres of land are to be expropriated from 394 owners in Totana. Nonetheless, the Minister for Development in the national government remains confident that high-speed trains are on track to arrive in Lorca in 2024 at a new underground station reached via a 2.5-kilometre tunnel.
Murcia jobless total up by 9,100 in the first quarter of 2018: the figure for the Region of Murcia is still 4.3 per cent lower than a year ago.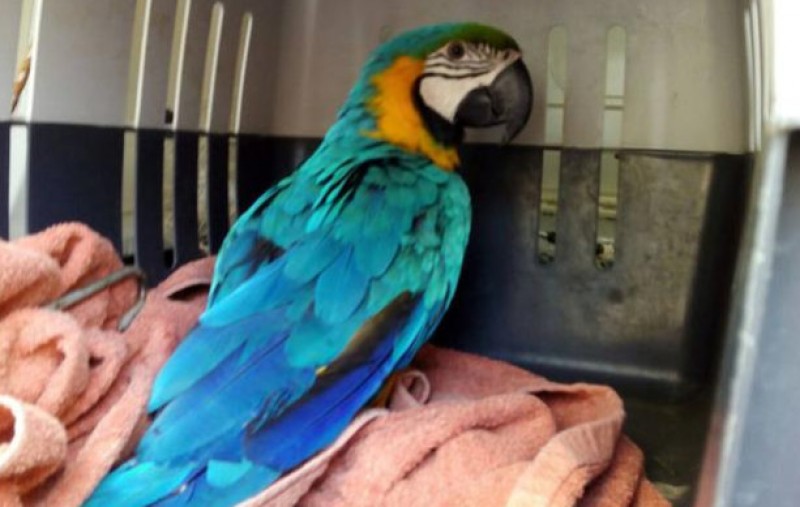 Disorientated parrot rescued in the centre of Cartagena: the bird was taken under the wing of local police officers in Calle Ramón y Cajal.
British population figures stable in Murcia and Spain as no further Brexit effect is noted: non-Spaniards account for half of the increase in the population of Murcia, while the number of British residents remains well above 13,000.
La Unión man re-arrested for taking the wheel after losing his licence for driving with his feet: the foot driver could now be asked to serve his suspended jail sentence after being found at the wheel of his BMW, although this time at least he was using a more conventional means of controlling the steering wheel.
State-of-the-art beach rescue launch unveiled in Lorca: a 4.5-metre launch will be in service at the beaches of Lorca this summer.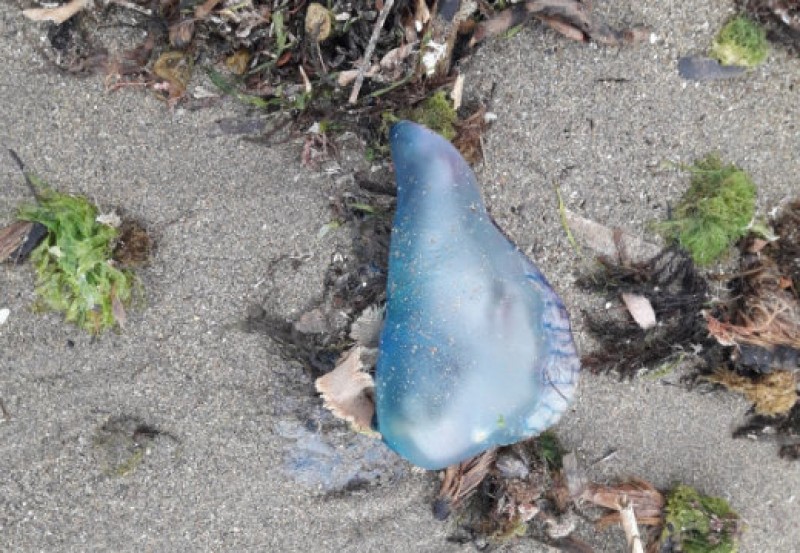 Warnings issued to beachgoers after more Portuguese man o' war sightings: winds and strong currents are responsible for the arrival of the Physalia physalis in Murcia.
Only 35 blind people use guide dogs in the Region of Murcia! Owners demand more respect and tolerance for the dogs who act as their eyes.
Cehegín indoor swimming pool re-opened 15 months after snow damage: the roof of the building collapsed after the historic snowfall of January 2017.
Huge earthquake catastrophe simulation in the Region of Murcia: disaster scenarios enacted in many parts of the Region after tremors measuring 6.3 and 5.7 on the Richter scale didn´t take place.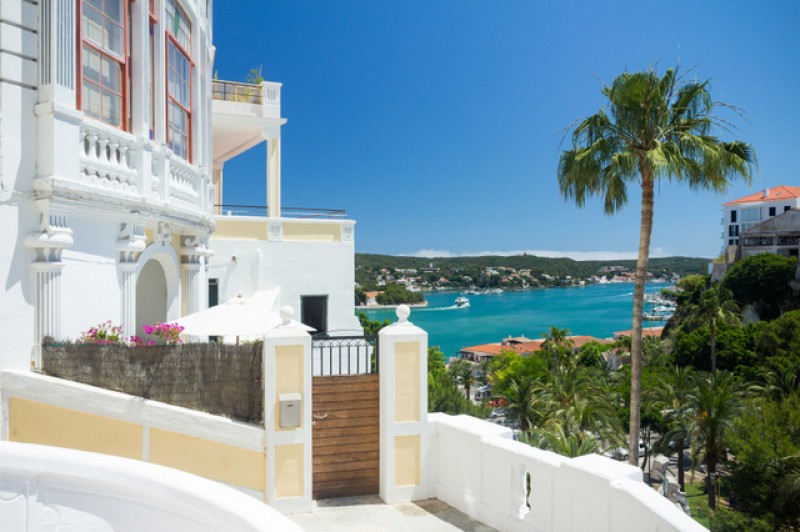 Murcia and Spanish property news
Interesting figures were published this week by Spain's property registrars demonstrating once again the importance of non-Spanish buyers to the recent increase in sales activity in this country, and providing interesting insights into the preferences of British purchasers both in the country as a whole and in the Region of Murcia in particular.
The registrars report an overall total of 464,223 sales in Spain last year, with as many as 13.1 per cent involving non-Spanish buyers (as opposed to only 4 per cent in 2009), and UK nationals accounted for the largest share, acquiring 9,111 properties (or almost 15 per cent of all those purchased by non-Spaniards). Among the 50 provinces of Spain Murcia was the seventh most reliant on foreign purchasers (18.8 per cent of all sales), behind Alicante, Tenerife, the Balearics, Girona, Málaga and Las Palmas.
Furthermore, with the initial negative Brexit effect apparently wearing off, in the Costa Cálida 40 per cent of all non-Spaniards buying property last year were UK nationals: that equates to British buyers acquiring 1,010 properties in Murcia during the year!
Property mortgage lending still rising significantly across Spain: the February figures show that the number of purchases financed by mortgage loans rose by 13.8 per cent, while the average loan capital involved was 3.1 per cent higher than in February 2017 at 119,708 euros. In the Region of Murcia the rise was slightly less significant at 9.4 per cent, but even so the level of mortgage activity in the Costa Cálida is now 57 per cent higher than it was just 4 years ago!
23 per cent of all new companies in Spain are in the construction and real estate sector: another indication that the long slump which began when the property market bubble burst a decade ago is now well and truly over.
Spanish news round-up: the regional president of Madrid resigns amid scandals and the largest ever haul of cocaine found in this country is intercepted in Cádiz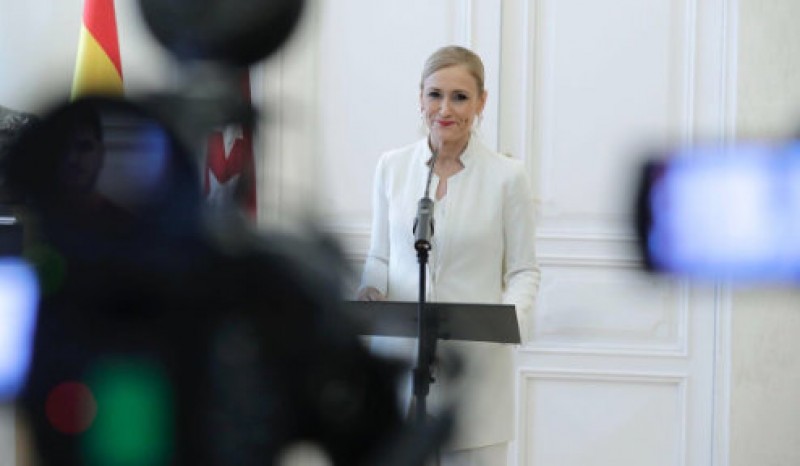 As Spain enters another long bank holiday weekend the traffic police are making a lot of noise about the drones being used to monitor main roads leading to and from the Costas, but no matter how loud they might have shouted this week it would have been impossible for them to distract the attention of the press away from the former president of the regional government of Madrid, Cristina Cifuentes.
Sra Cifuentes resigned on Wednesday after 36 days of mounting pressure during which her reputation has been damaged, it can be fairly safely assumed, almost beyond repair. The scandal began when allegations were made in mid-March, and later substantiated, that the Masters degree in Autonomous Law which features on her CV had not been earned by dint of any significant academic effort and that the jury which theoretically awarded her the degree had never even been convened.
As more details emerged the pressure on Sra Cifuentes to leave her post became greater and greater, but the final straw came on Wednesday when national newspaper OK Diario published video footage which shows the president being asked to empty her handbag by security staff at a hypermarket in Madrid. In the video, which dates from 2011, the handbag is seen to contain two cosmetic creams, and it has emerged that if no charges were pressed it was because Sra Cifuentes paid for them after being detained for 45 minutes.
Announcing her resignation, Cristina Cifuentes denied shoplifting, explaining that the she had put the creams into her bag "involuntarily" and "by mistake".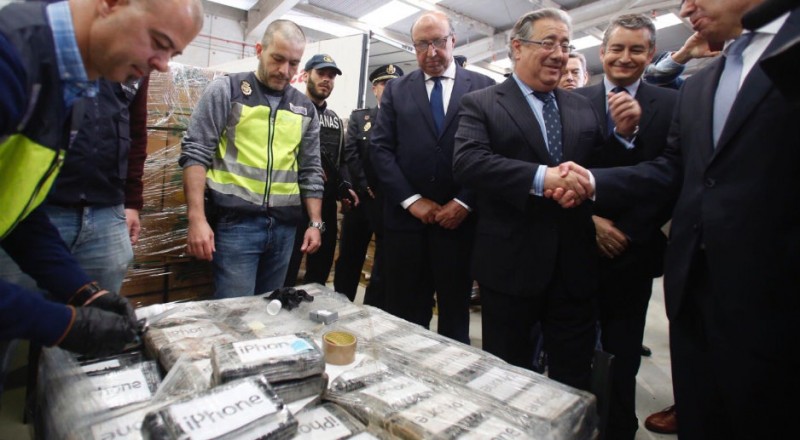 Other news catching the eye this week includes the largest cocaine haul ever intercepted in Spain – 8.7 tons, no less, with a value of over 3 billion euros – and the fact that one of the six arrested was a Guardia Civil officer, and various animal-related stories: in Jaén a 59-year-old woman died after being gored by a bull during the San Marcos fiestas in Beas de Segura, at Madrid-Barajas airport alert Guardia Civil officers confiscated 113 kilos of live eels which were being illegally exported to Hong Kong, and in response to public demand there is reported to have been mushrooming growth in the number of snail farms in Spain over the last few years.
But at first sight perhaps the oddest news was that prior to FC Barcelona's demonstration of footballing superiority over Sevilla during a 5-0 victory in last Saturday's Spanish cup final, the forces of law and order confiscated 199 yellow t-shirts from spectators. This raised the hackles at least one Catalan separatist MP (the colour yellow has been adopted by the independence movement in Catalunya since last autumn), and Juan Ignacio Zoido, the Minister of the Interior, was obliged to explain that the garments had been confiscated not because they were yellow – after all, that could have caused serious problems, as the referee and linesmen were also wearing yellow - but because of political slogans which they bore......
Scroll down below for more stories in the Spanish news this week…
Would you like to receive this bulletin?
If you enjoyed this free weekly round-up, then please forward it on to your friends. If you have received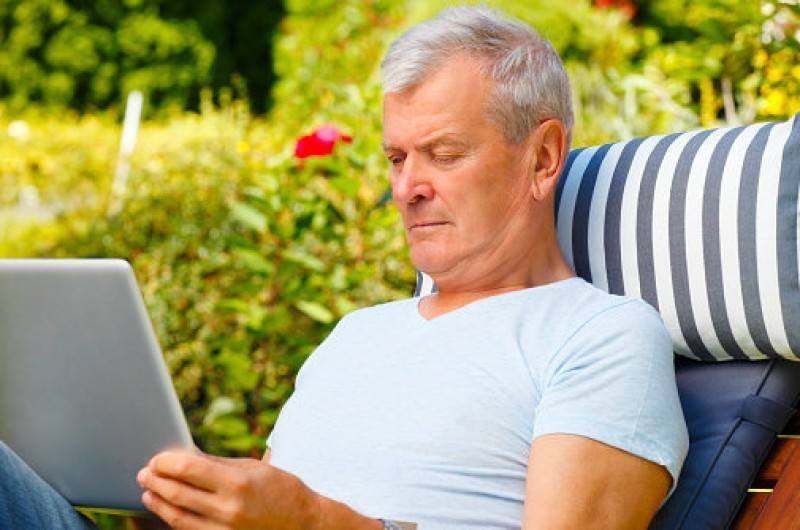 this from a friend and would like to have it sent directly, then click Register for weekly bulletin to sign up.
NONE OF THE TODAY PRODUCTS HARVESTS OR SELLS EMAILS IN ANY WAY and we GUARANTEE your details will not be passed on, sold, or used for any other purpose, and are maintained in an off-site facility from which you can unsubscribe at any time.
We also welcome contributions from local charities or clubs, including post event reports, news items and forthcoming events. Use the contact button in the top header to contact our editorial team.
Images: Copyrighted Murcia Today and Efe. Full or partial reproduction prohibited.
Contact Murcia Today: Editorial 966 260 896 / Office 968 018 268